As you are planning to settle down with your loved one, you will be entering a new phase in life with them. This entails creating your own space which you call "home" for the rest of your life, as well as planning for a pre-wedding shoot and a wedding ceremony.
What is a pre-wedding shoot?
Well, a pre-wedding shoot, also referred to as an engagement shoot, is a photoshoot that is taken prior to your wedding day. However, some couples be in a dilemma on whether they should have a pre-wedding shoot. A pre-wedding shoot is a great way for couples to kickstart their married life, by commemorating this precious milestone in life with lovely pictures of you and your partner.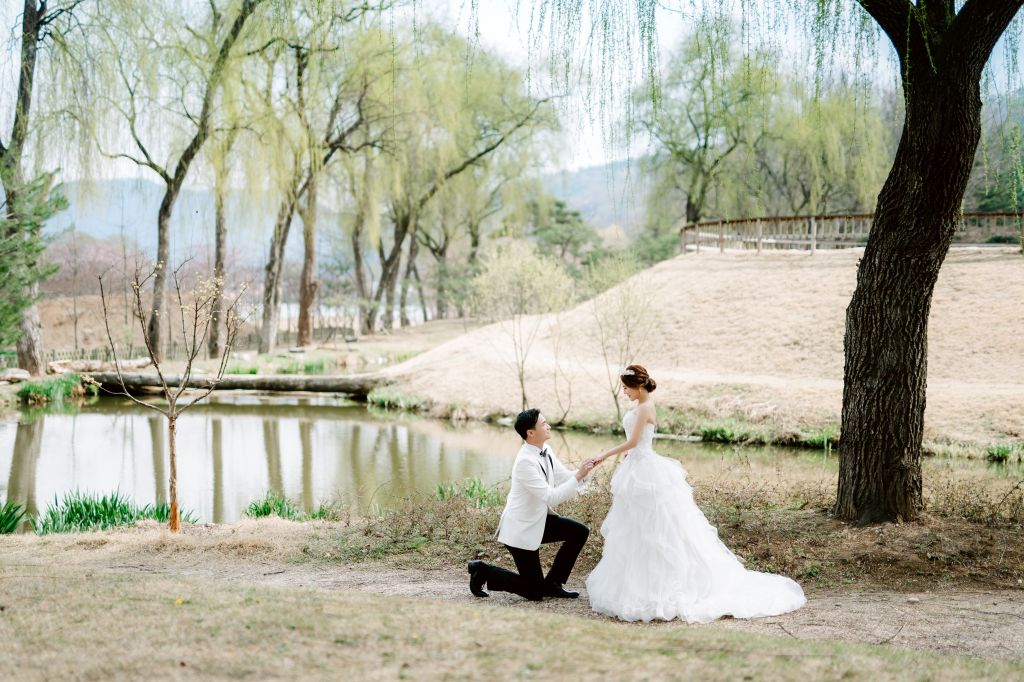 Why have a pre-wedding shoot?
Pre-wedding shoot photos will also come in handy for your wedding invitation cards, and for display during your wedding reception. As the famous saying goes, a picture speaks a thousand words, and you pre-wedding photos can be the best storyteller to narrate your romantic love story. You can even use your pre-wedding photos as wall decorations for your new house too!
After deciding that you would like to do a pre-wedding shoot, you may have no clue at all on how to go about planning for your pre-wedding shoot. Hence, we have compiled some useful pointers for you to consider as you plan for your pre-wedding shoot!
When should I have my pre-wedding shoot?
Whether you decide to do your pre-wedding photoshoot overseas or locally in your home country, it is important to consider plan for a suitable time for photoshoot.
Typically, we recommend couples to do their wedding photoshoot 6 months before their actual wedding day. This is to ensure that your album will be fully ready to be showcased on your actual wedding day, since you would need to factor in time for editing the photos, and for album production and shipping.
Consider the season, weather conditions during for outdoor photography sessions. Another common blind spots is events or festivals that may affect certain photo spots during your shoot.
We want you to experience the very best, and thus we have compiled an extensive guide about the seasonal specials at each destination! This way, you can plan your wedding photoshoot according to the amazing backdrops Mother Nature has to offer!
We have also published several guides on the different seasons specific to each destination, like a Tokyo autumn guide, Hokkaido winter guide, as well as Hokkaido summer guide, so be sure to check them out to learn more!
SEE ALSO: 15 Gorgeous Seasonal Sights To Look Out For Around The World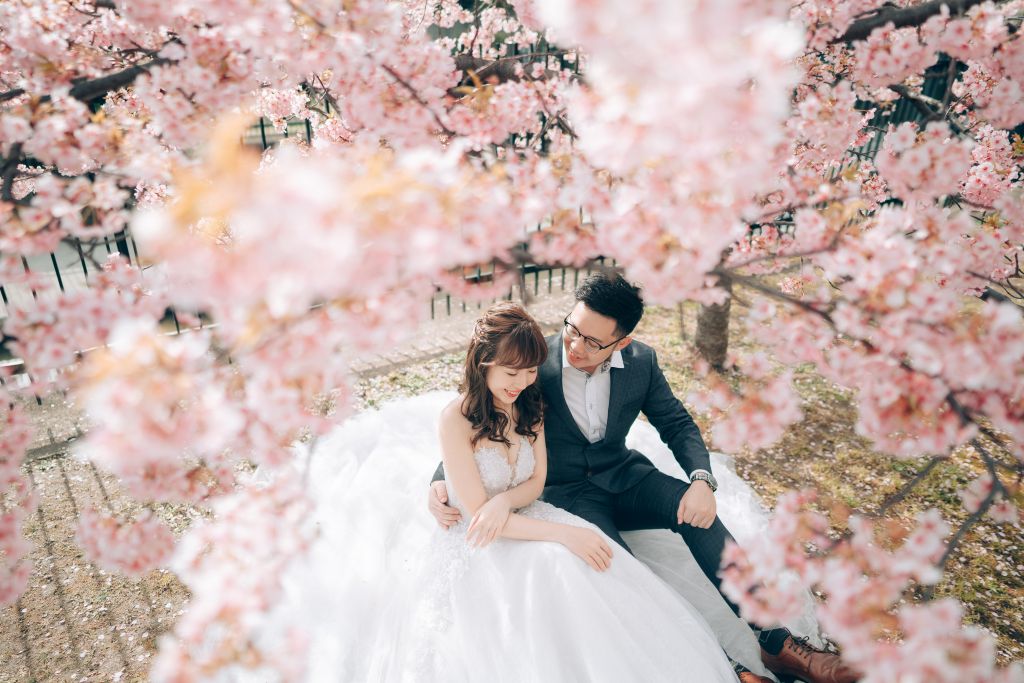 Locations
You can either choose to do your shoot overseas, locally in your country of residence, or in indoor studios.
For most couples, the default option is to do it locally. Part of the convenience of shooting in your home country is that you can do it practically anytime since you're there all year round. More importantly, you can also choose to shoot in locations that have holds special meaning for your relationship such as the cafe where you first dated?
These days the trend leans towards overseas for a pre-wedding shoot. Away from the hustle and bustle of the big city.
For overseas pre-wedding shoots, you can pick from a myriad of countries and locations. Perhaps there are locations that you would like to visit given its breathtaking sceneries, or maybe you would like to revisit the country in which you and your partner visited for your first overseas trip together.
We have compiled extensive lists of the best pre-wedding photoshoot locations in each destination, so be sure to check them out!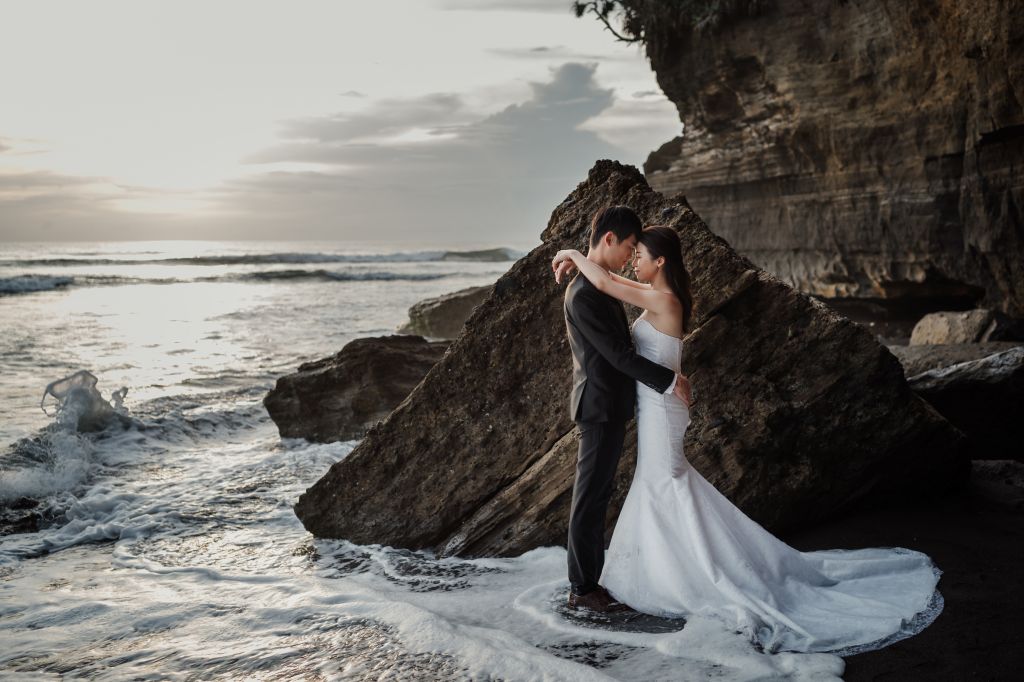 Indoor studio photoshoots are great for couples who are looking for a simple pre-wedding shoot. Indoor studio shoots are convenient and it usually can be completed in a shorter time frame. For indoor studio shoots, you also need not worry about the unpredictable weather, as it is the perfect solution for wet weather plans as well!
OneThreeOneFour offers a huge variety of pre-wedding packages and locations for you to choose from, ranging from overseas shoots to indoor studio shoots, so be sure to check out our website for more details on these locations!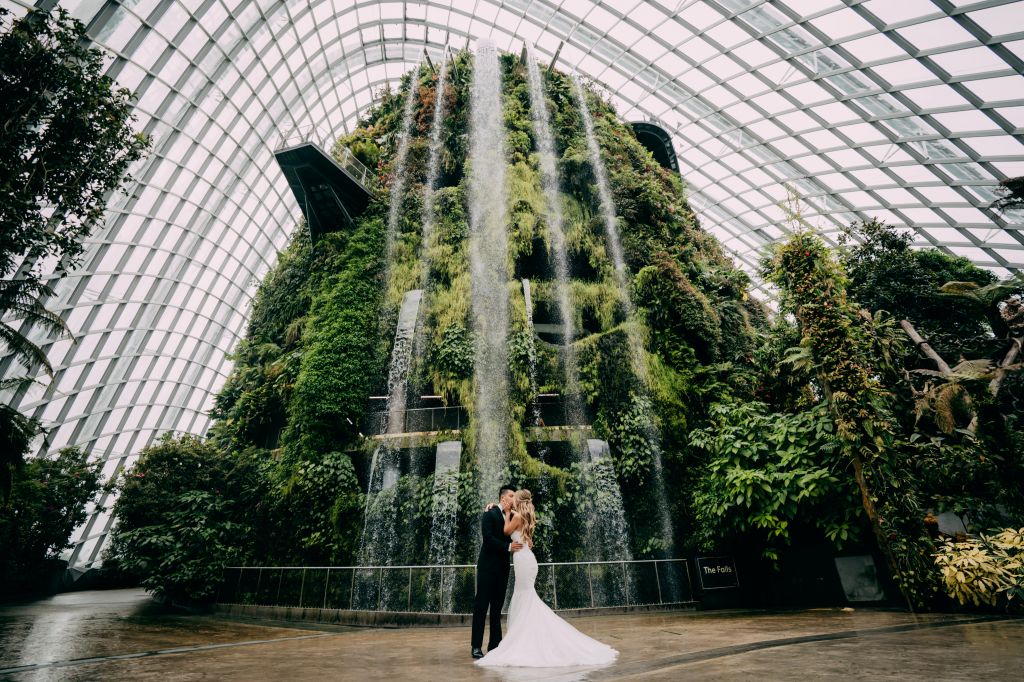 Costs
In Singapore, pre-wedding photography packages offered by bridal studios range between SGD 3,000 to SGD 6,000. Bridal studios are popular amongst couple for the added convenience since you can complete the entire photoshoot by engaging one vendor.
Most couples shy away from destination shoot, thinking that it will be very expensive. Yes, you need to pay for airfare and accommodation but it still fits within the average wedding budget.
Read our article on 5 ways to do an overseas wedding photoshoot for different budgets to see what type of overseas wedding shoot suits your budget the best!
For couples working on a tighter budget, you can DIY your own pre-wedding shoot! For those looking for cheaper pre-wedding photography options (<SGD 2,000), you can get a 6 to 8-hour photography session locally by searching for your own photographer and makeup artist.
Booking your pre-wedding package
Transport
Unless you are doing your photoshoot in an indoor studio, transportation is an important factor to look out for when you choose your pre-wedding photography packages. Since you are likely to travel from one location to another, you will want to have transport included in the photography package.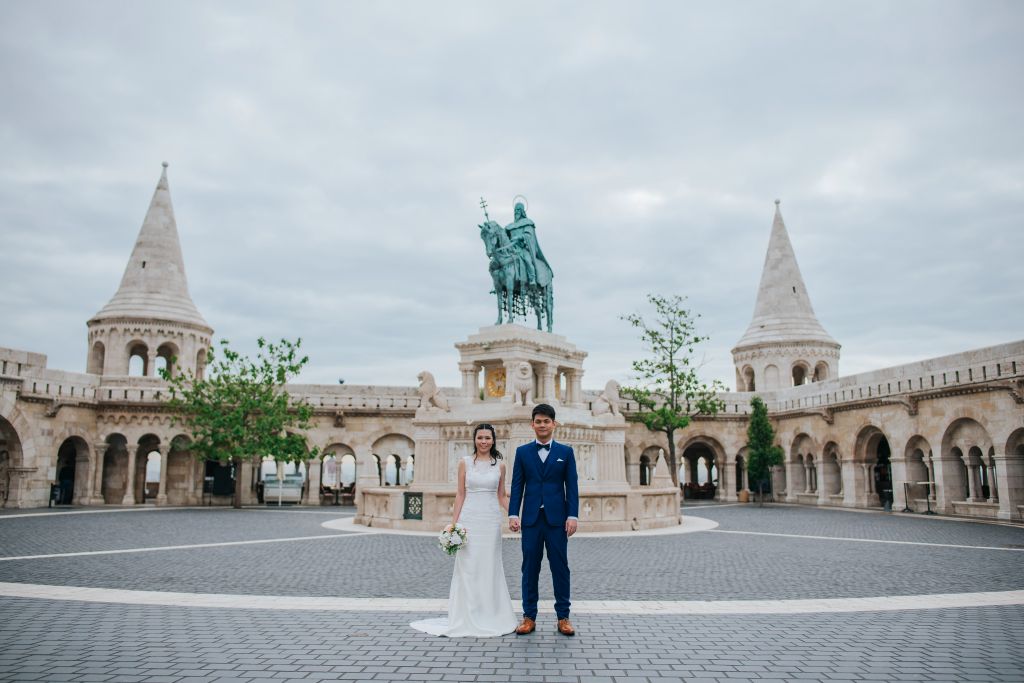 Prints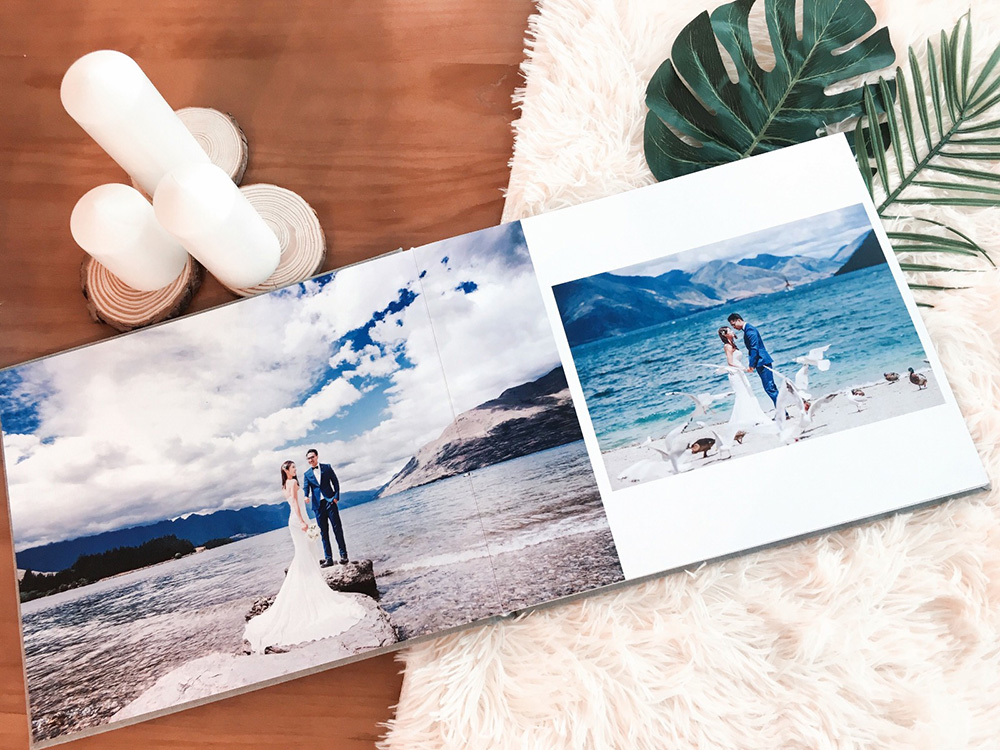 Printing out your pre-wedding photos will help you to relieve these experiences in a different way, something that digital photos simply cannot do.
For your wedding reception, you can put up pre-wedding photos on displays for your guests to enjoy! Most couples will go for photo album and canvas. More couples are also opting for small photo prints where they use it as part of the decor on their reception table.
You should choose a pre-wedding photography package that includes the printing of an album. This will have you lots of time and unnecessary headaches during your wedding planning.
Meals
For most companies who provide pre-wedding photography services, meals are usually not provided during the photoshoot sessions. Hence, we recommend you to get a good breakfast so that you have ample energy for long hours of photo shoot. You can also bring along some light snacks during your shoot just in case you or your partner feels hungry and need a quick energy booster!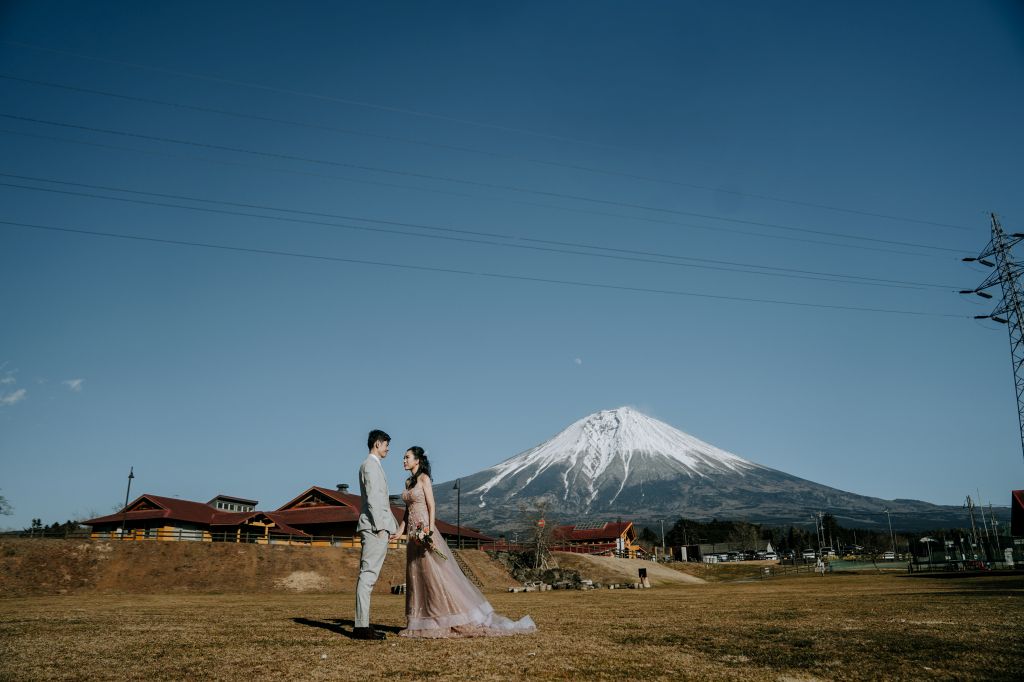 Gowns & Suits
Dressing up in a wedding dress and suit is part of the fun! You should select a pre-wedding package that includes gowns and suits, so that you need not spend additional time looking for them!
For OneThreeOneFour couples, most of our packages include gowns and suits, to make your pre-wedding shoot experience a hassle-free affair. Gowns collections varies for each destination, so do check with our coordinators on the available gowns during the planning process of your photoshoot!
Related articles: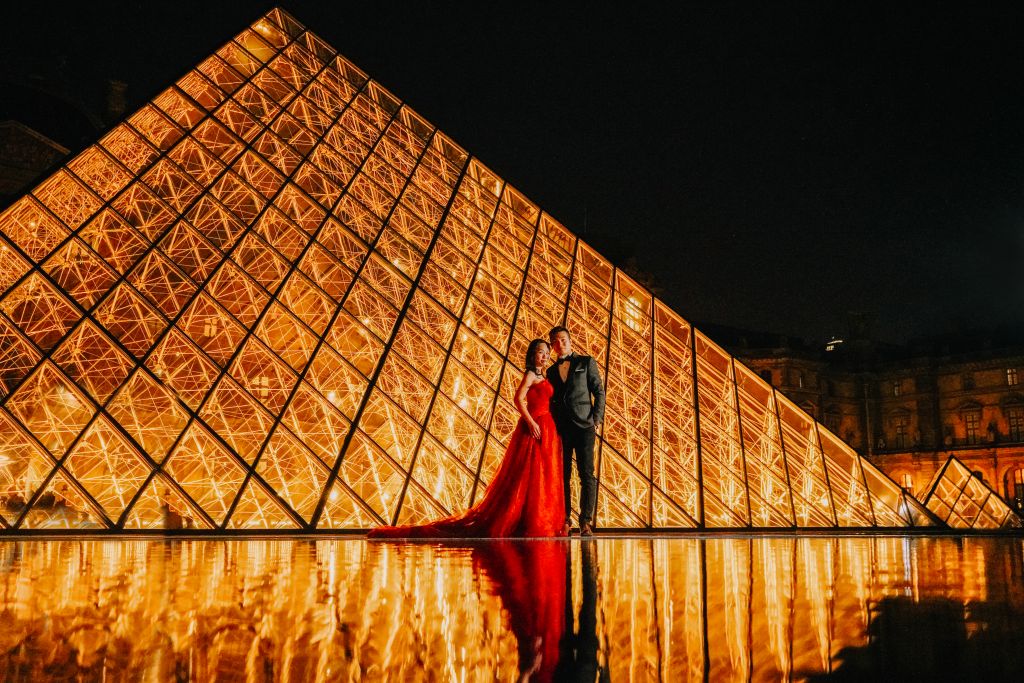 Photos
The number of edited photos you get depends on the type of photoshoot packages you choose. In addition, you should check how many photos you can choose out of all the photos taken, as well as whether original photos are provided. For couples who engage in our service, we provide both original and edited photos!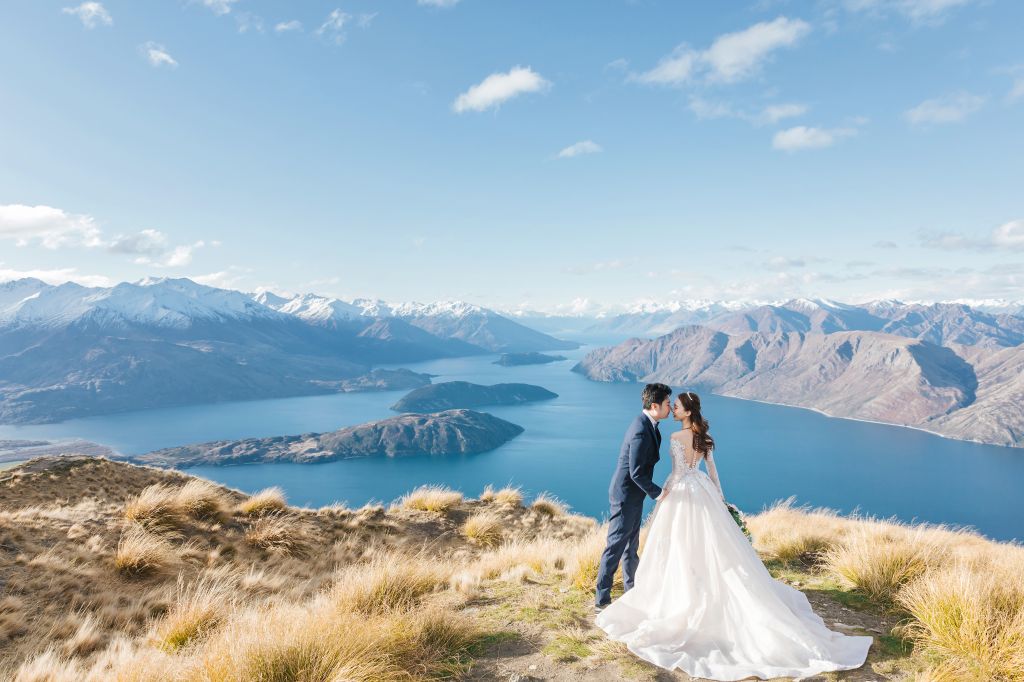 Poses
Having a professional photographer in front of you and posing for a camera may be foreign to many couples. When picking a pre-wedding photographer, I'm sure that you will be looking through many photographers' portfolios to decide which photography style you prefer. Hence, when looking through their portfolios, you should also take note of some extraordinary poses used by other couples in their photos!
Can't seem to find poses that you like? We have prepared 30 romantic and fun poses for you and your partner! Our photographers are also extremely experienced in pre-wedding photography, and they will guide you on your photoshoot poses along the way!
SEE ALSO: 9 Couple Photoshoot Poses For Girls That Will Turn You Into An Influencer Overnight & 10 Foolproof Couple Photo Poses For Guys That Will Impress Your Girl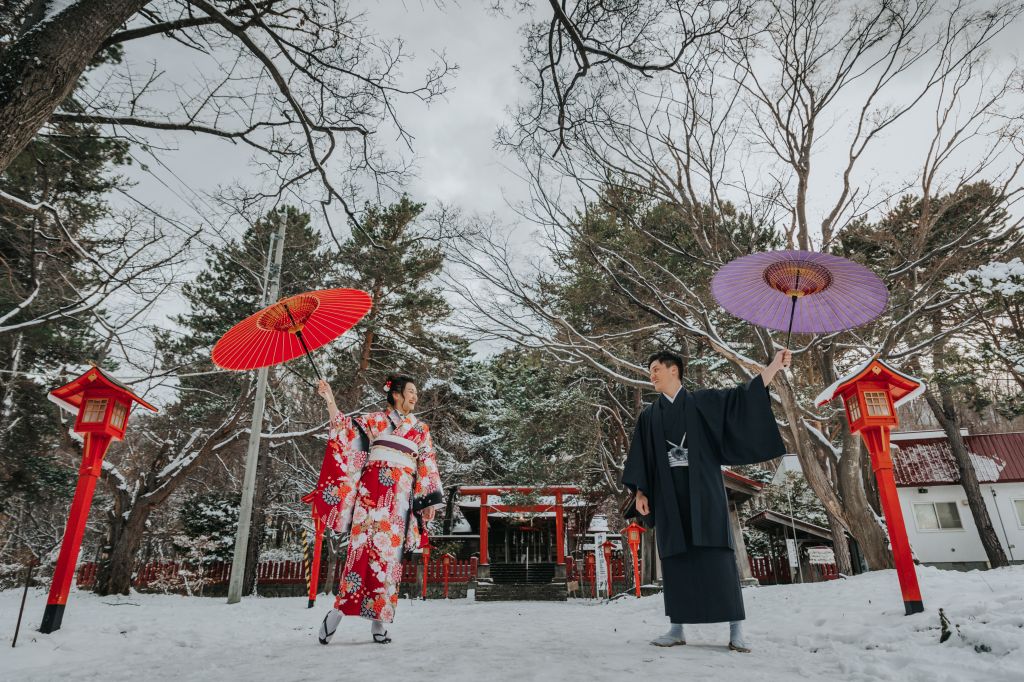 Props
Apart from having a stunning location, props can be a simple and effective way to add a unique touch to your photos. It is also a great way to personalise your pre-wedding shoot.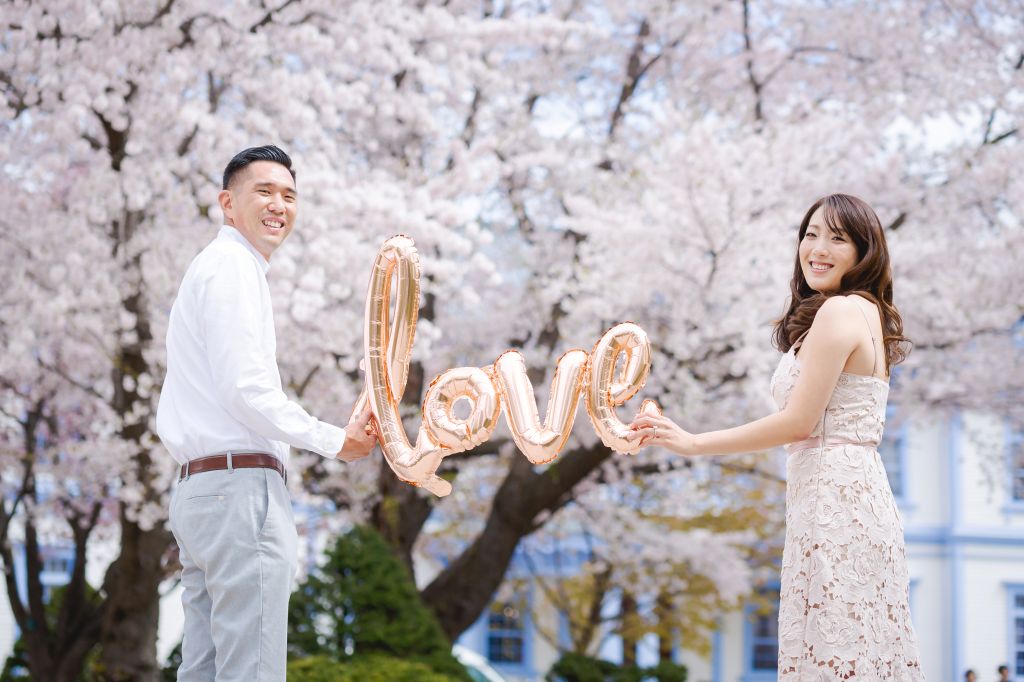 Tips
Makeup
We highly recommend to you have a professional makeup artist. It is important to stay relax and enjoy the photoshoot, without having to worry about whether your makeup is in place.
Learn more about how to look flawless during your wedding shoot here! If possible, you can request for a trial makeup before the actual photoshoot, so that you can gauge if the makeup style is a style you prefer.
At OneThreeOneFour, we will allocate makeup artists and hairstylists to help you look your best for your photoshoot! We usually allocate 2 hours of makeup and hairstyling.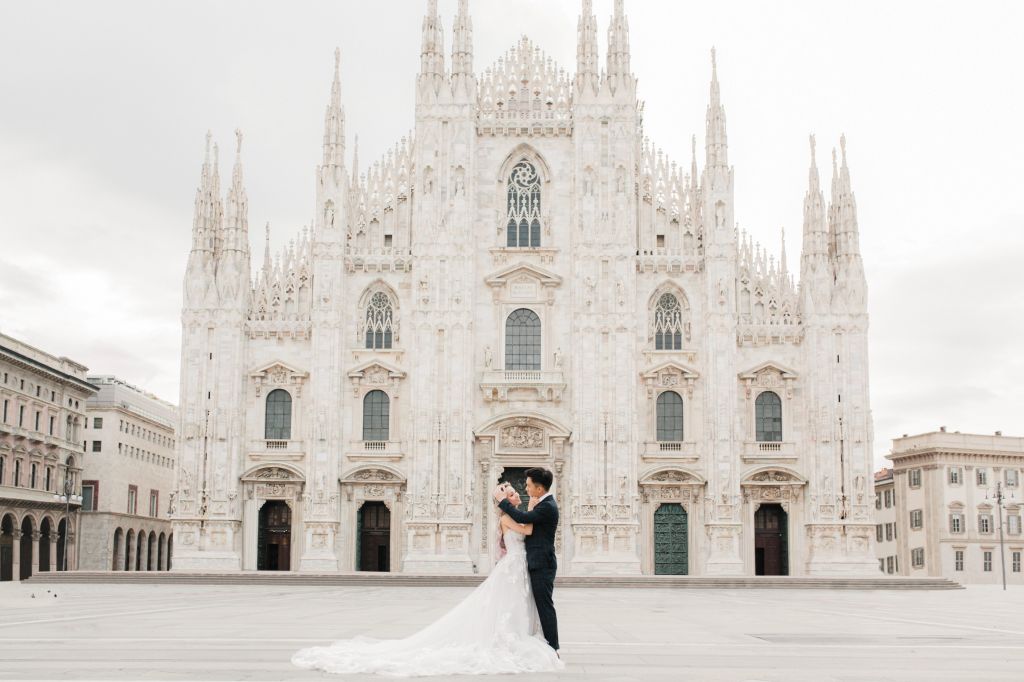 Fees & Permits
Some photoshoot locations charge an entrance fee, while others requires you to apply a photo permit fee. In certain cases, it is a legal requirement to purchase insurance to do a photoshoot.
Our point is, make sure you do your research so will be prepared.
At OneThreeOneFour, our experience team will advise and apply for you any permits or fees that is required.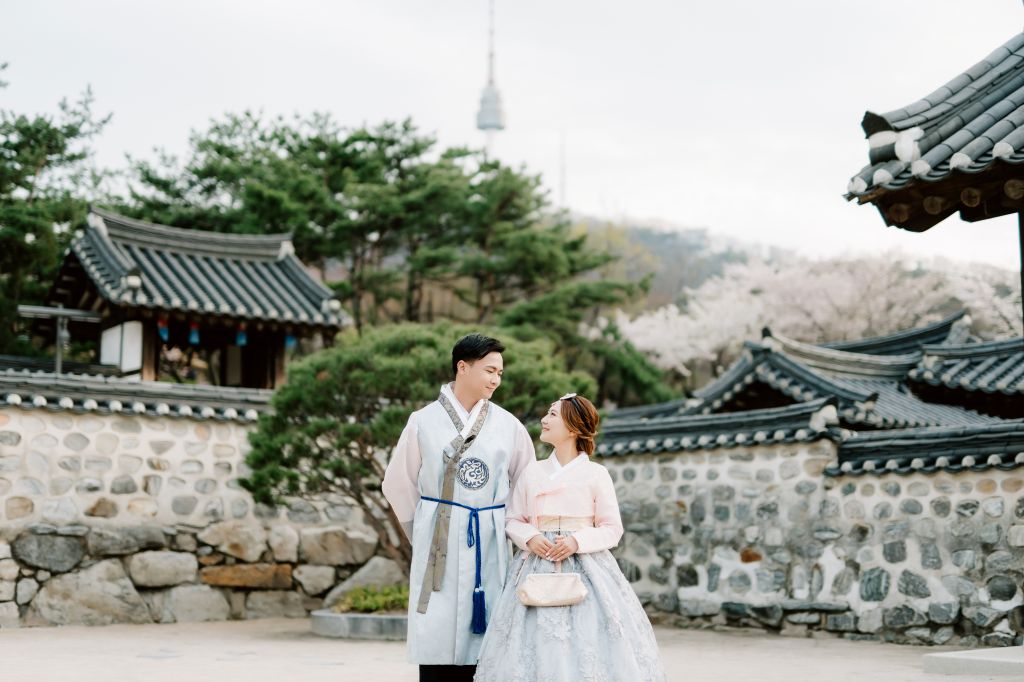 Right before the Big Day
A day of pre-wedding shoot can be pretty tiring, so make sure you get a good night's sleep prior to your photoshoot day! You should also keep yourself hydrated. Remember to pack and prepare your props if you are intending to use any! Take a look at 4 tips to getting that bridal glow on your big day and 5 things to do to look even more stunning on your wedding day for more beauty tips on how to prepare for your photoshoot!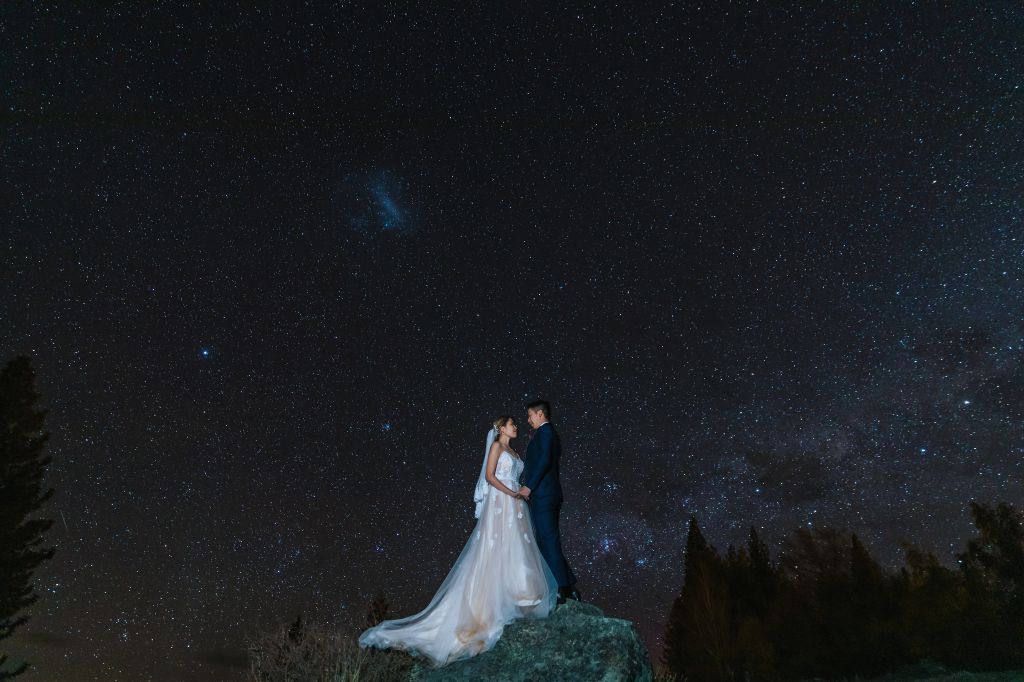 Checking of photos
The last thing you want is to find out that you do not like your pre-wedding photos after the photoshoot has ended. We highly recommend you to check your photos before moving to the next location. If there are anything you are unsatisfied with, do communicate to your photographer and I'm sure he/she will understand your concerns!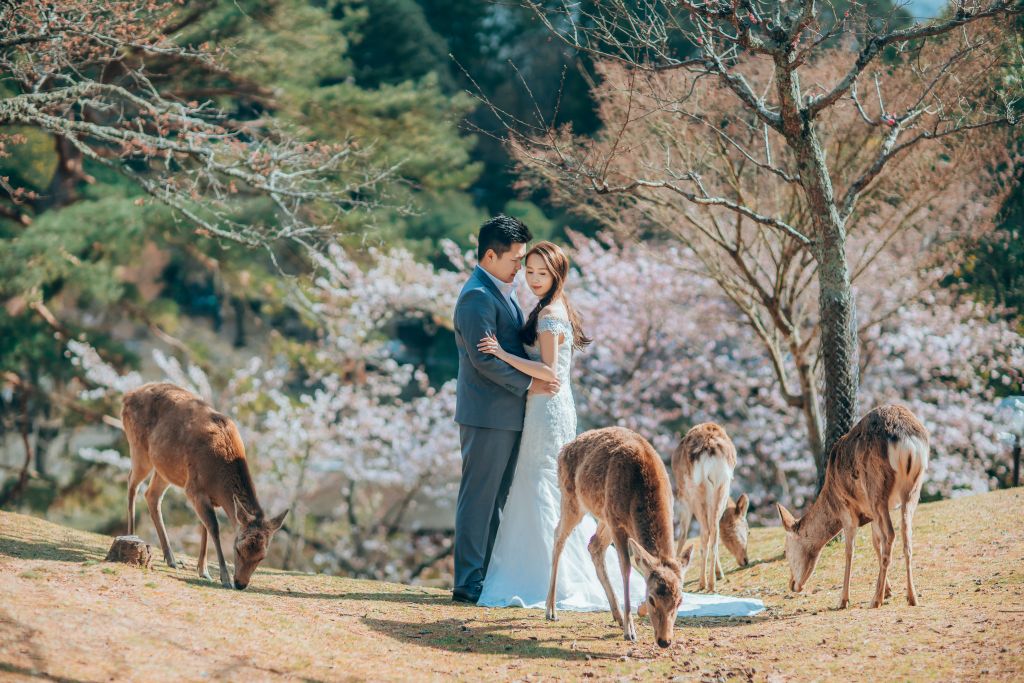 ---
We hope this guide will be helpful for couples who are planning to do their pre-wedding photoshoots. For more information on our pre-wedding photography packages, be sure to check our website!
We have also written guides tailored to some of the best photoshoot locations destination, they will certainly be helpful if you're looking to do your pre-wedding shoots there: