Recently when Scott and I were planning for our next holiday trip, we can't help but to always consider Bali. It offers so much things in a single location. Great locations for a pre-wedding shoot, plenty of options for food and affordable accommodations for couples.
That got me thinking about throwing my wedding in Bali, overlooking the ocean while we tie the knot. So we started doing some research on the beautiful places to hold a Bali wedding on top of a cliff. Yes, I have a soft spot for cliff-top weddings!
And so I have compiled our top 10 cliff-top wedding venues in Bali. If awesome sea view isn't your thing, then check out these lush green places to tie the knot in Ubud. Weddings held at private villas are gaining popularity too, so we recently shared our 10 favourite Bali villa wedding venues.
Banyan Tree Ungasan
Situated at a cliff's top, Banyan Tree Ungansan, sets you up for an impressive wedding by the sea. Not to forget the iconic chapel The White Dove, it is covered with over 300 ornamental doves that symbolises peace and love. This is absolutely a gorgeous place to celebrate your wedding, even perfect for renewal of vows!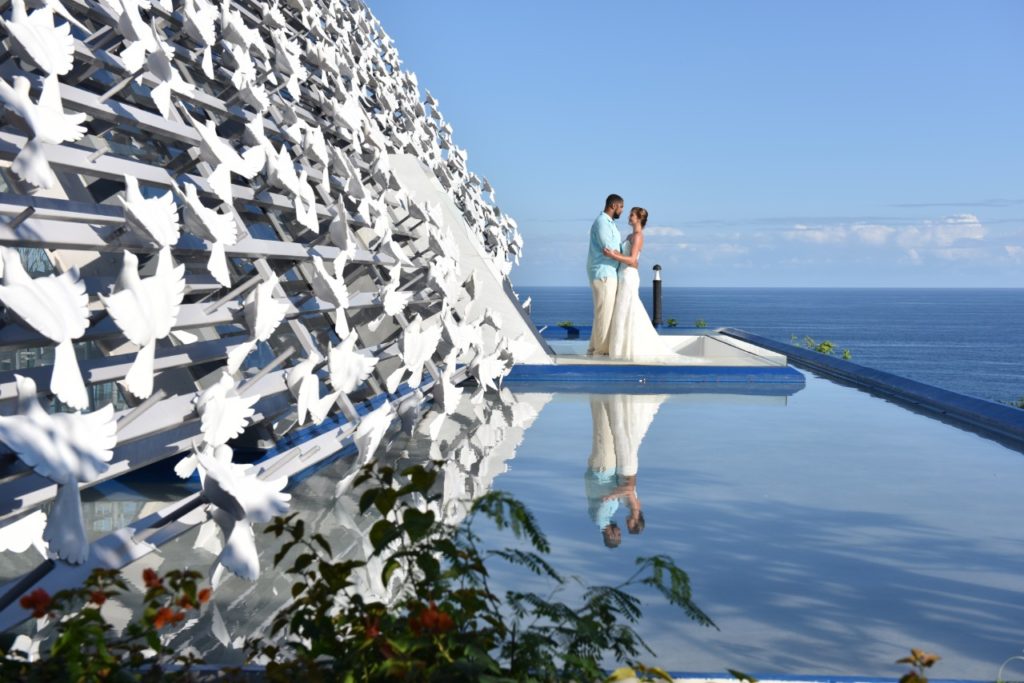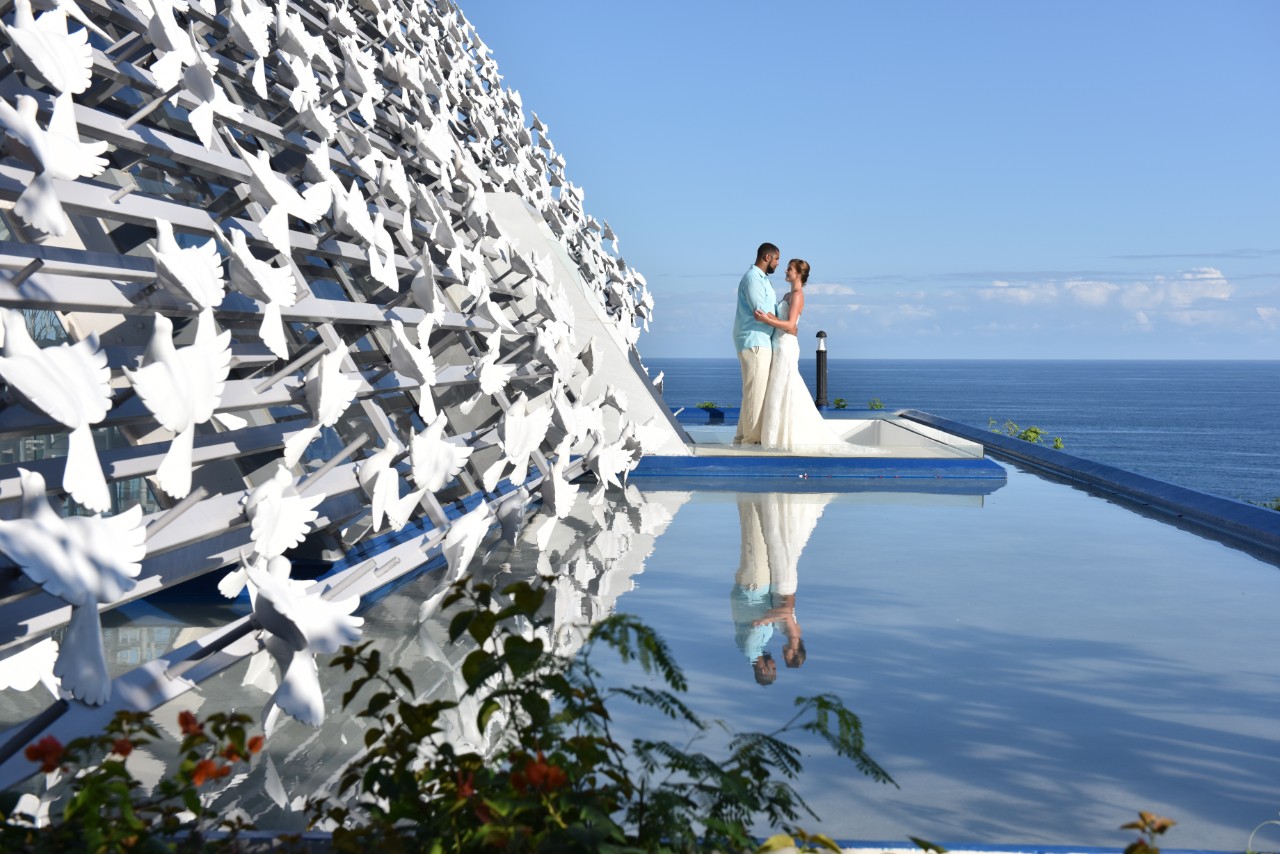 Semara Luxury Villa Resort
Semara is a beach resort is situated set on a wooded clifftop estate overlooking Karma Beach. This luxury resort featuring suites and villas is 7 km from Garuda Wisnu Kencana park. With 9 breathtaking venues to choose from Semara Luxury Villa Resort offers an unforgettable location to host your wedding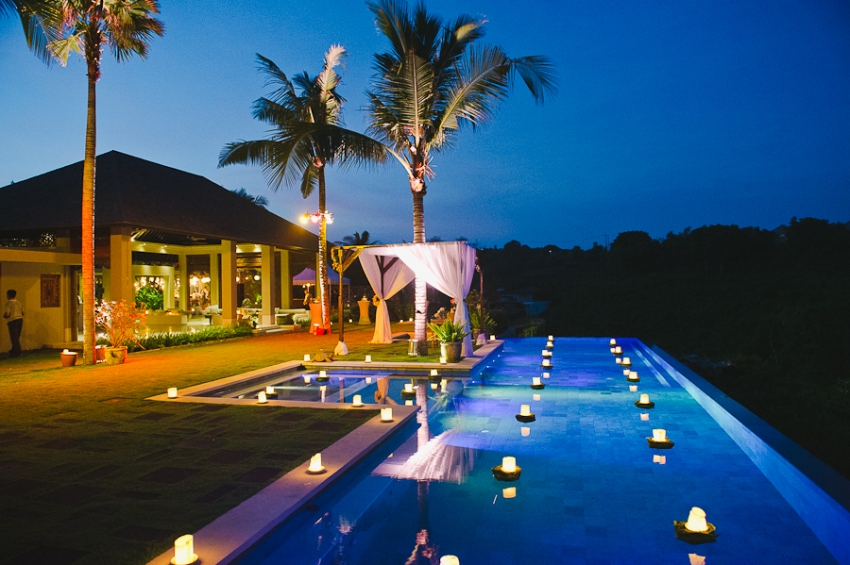 Alila Villas Uluwatu
Probably one of the most iconic wedding places in Bali is the Alila Villas Uluwatu. Built on the cliffs of Uluwatu, it offers an endless ocean horizon. Couple with one of the best architecture in Bali, this is one wedding venue you should check out. Shortly after the wedding solemnisation ceremony, you can even sneak into a short photo session at the infinity pool!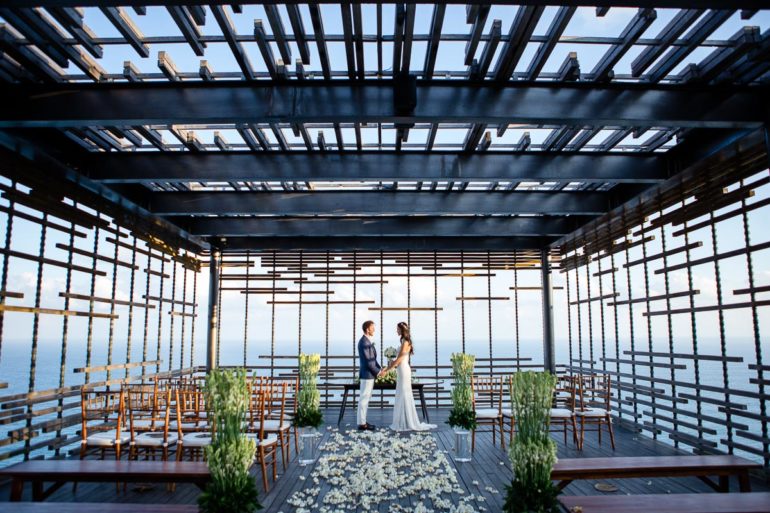 SEE ALSO: London couple celebrated their destination wedding at Alila Villas Uluwatu
The Edge Villa Bali
You have to hand it to them for such an apt name. Located in Uluwatu, The Edge is within close proximity (~30 mins) to the international airport. Take note that the The Edge is undergoing an renovation works to expand the villa. Best to check whether the construction would affect your wedding plans.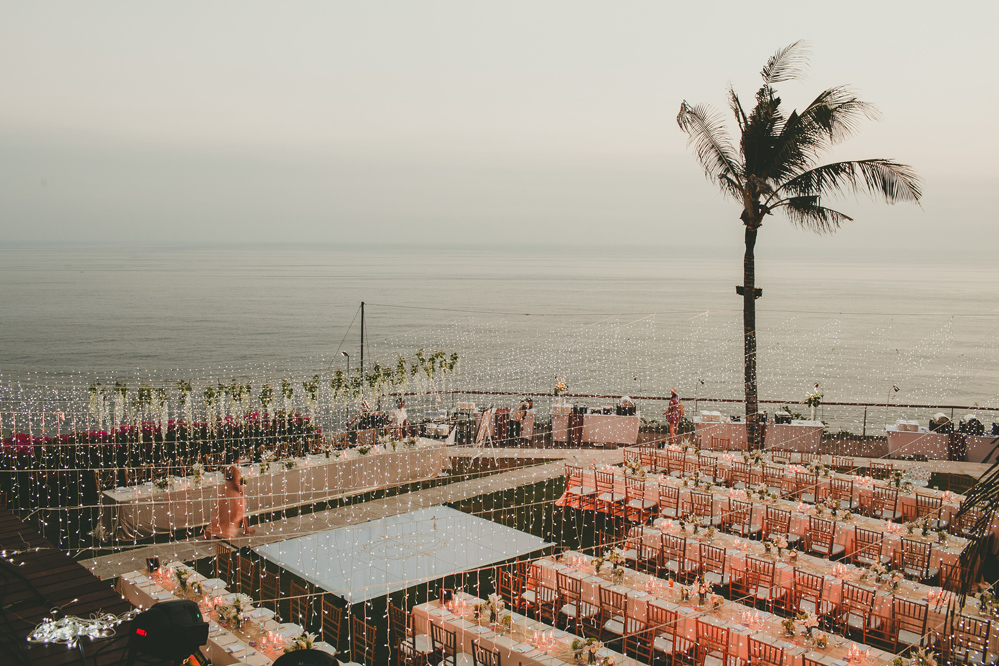 Khayangan Estate
Khayangan Estate is located on Uluwatu clifftop with an astounding view of Indian Ocean. It features a classic Indonesian Joglo style of architecture that enhance your wedding with a real Indonesia feel.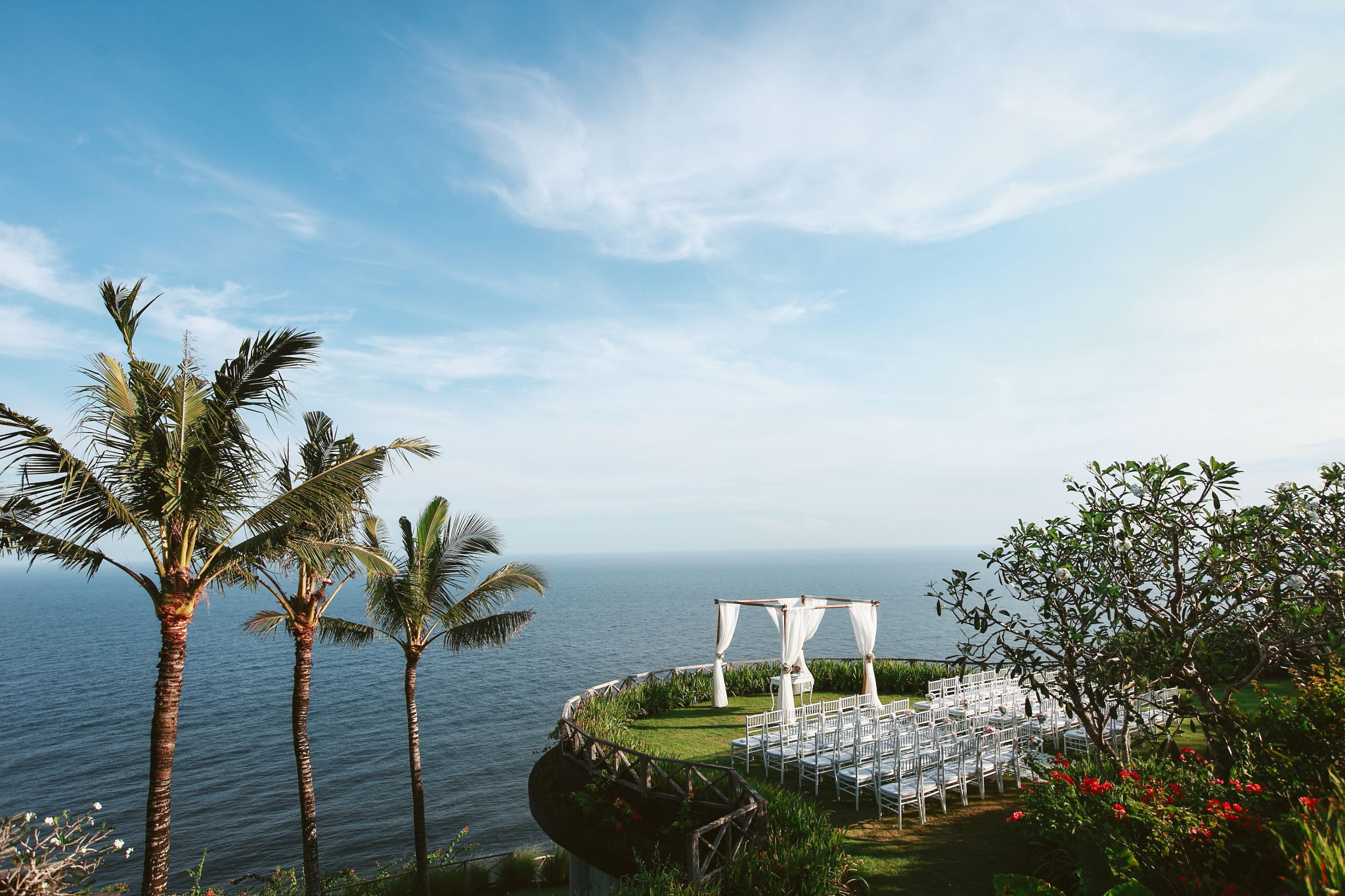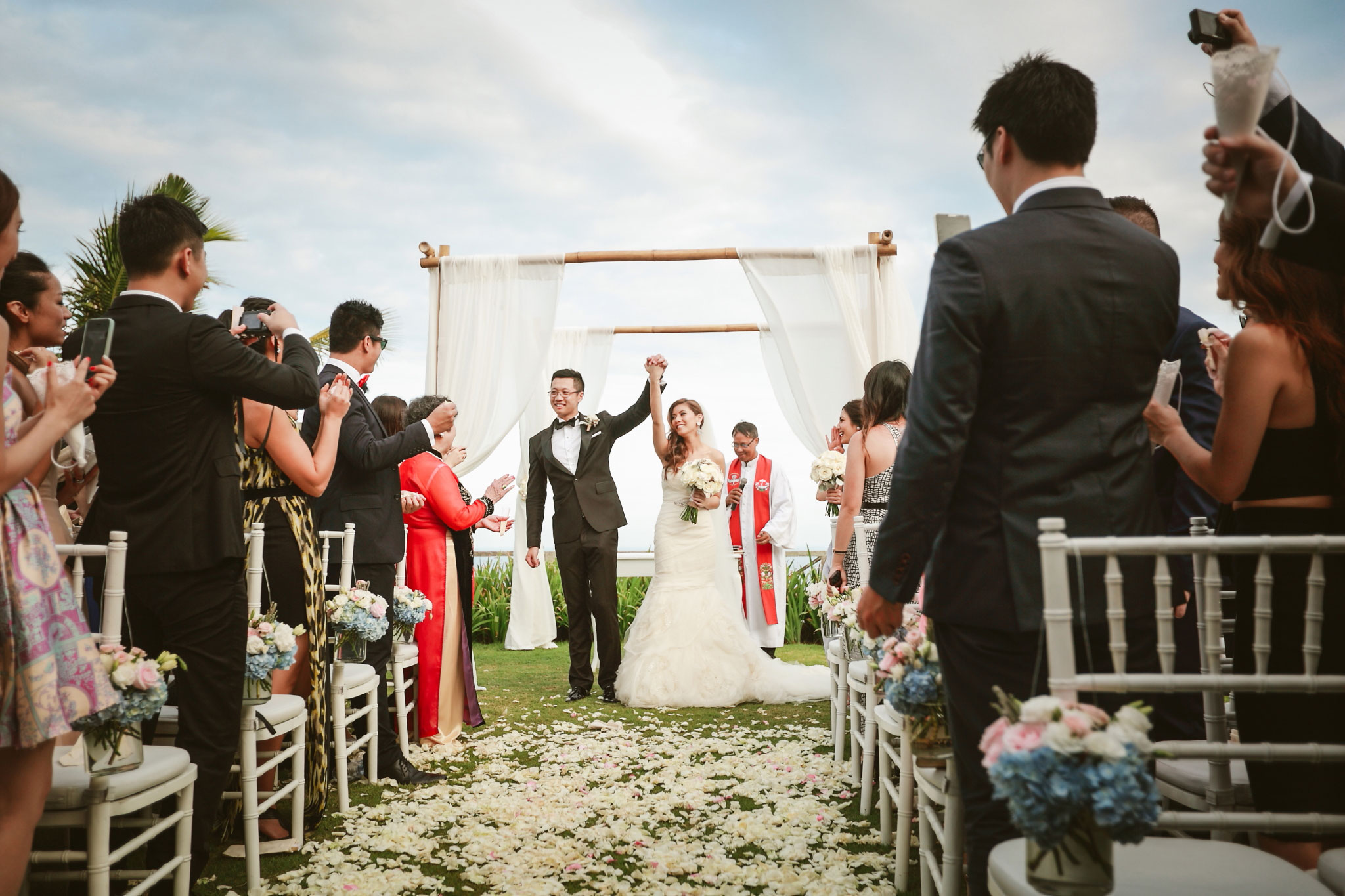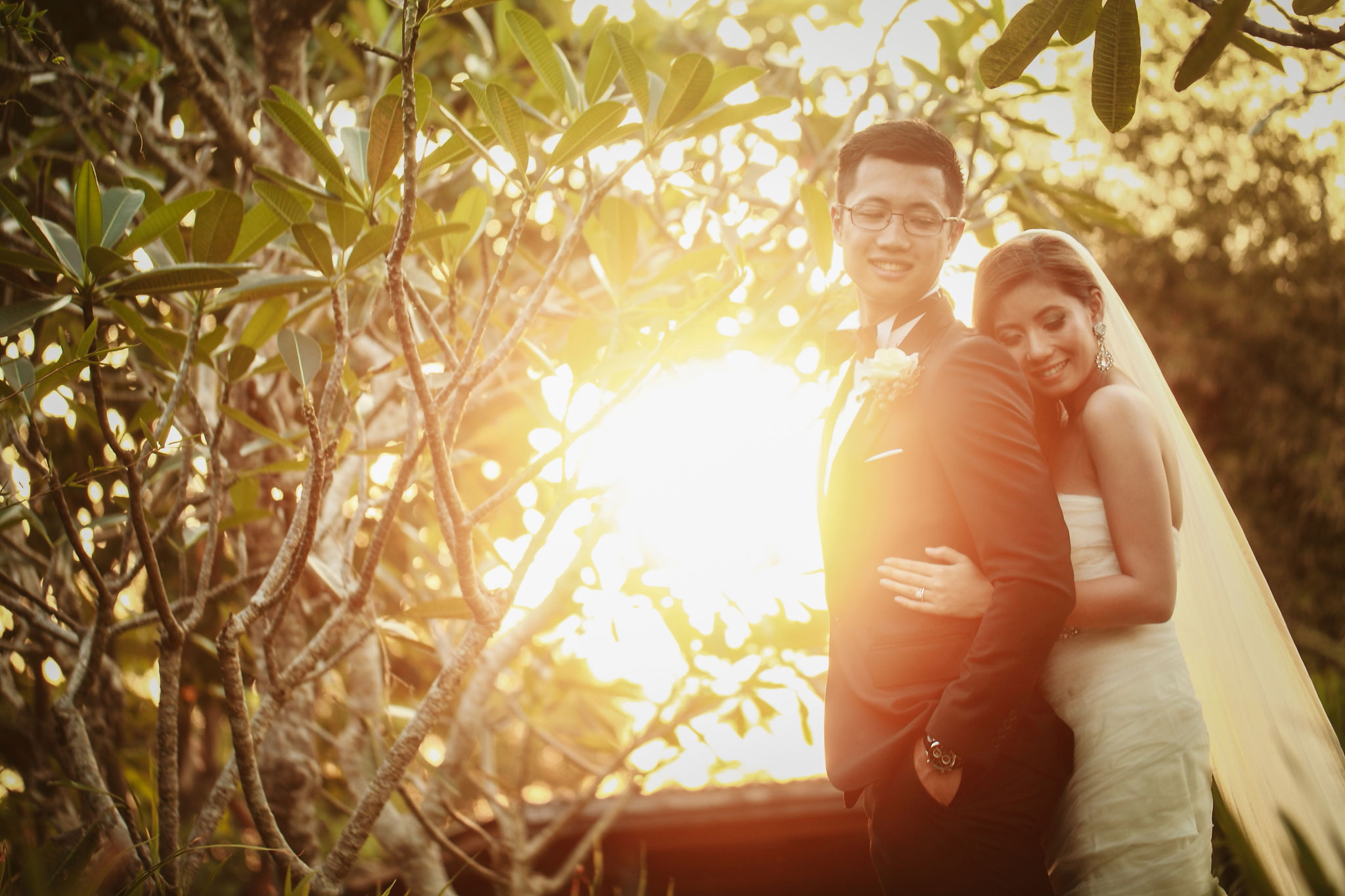 The Sanctus Uluwatu
The Sanctus villa is nestled on a high cliff of Bali's southernmost tip, only 30 minutes away from the airport. It is located among the famous surf beaches of Padang-Padang and Bingin.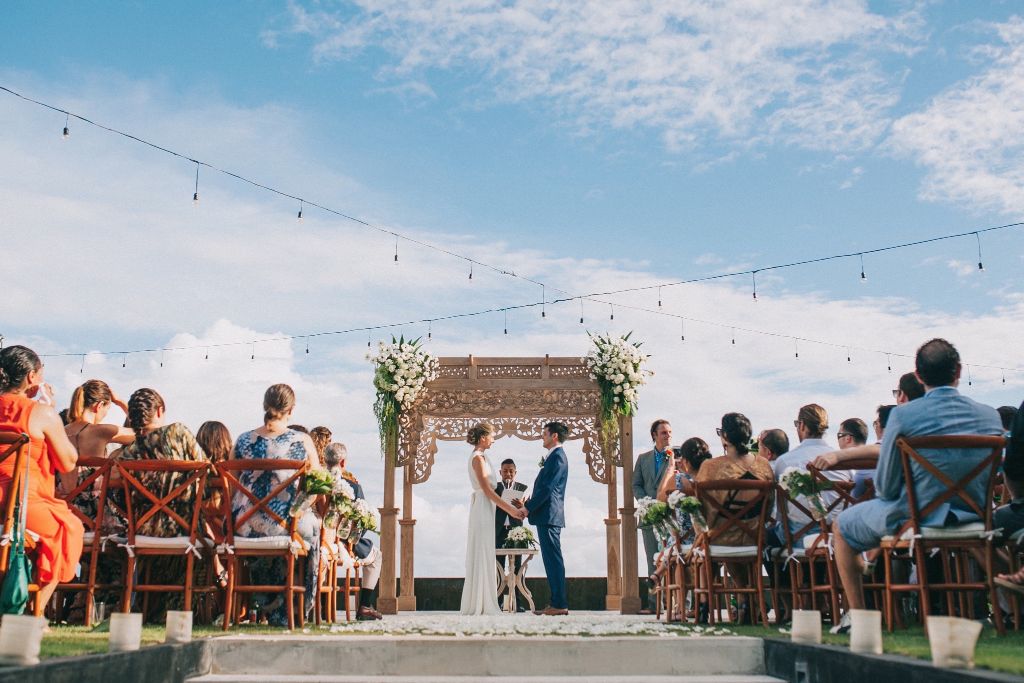 Tirtha Uluwatu
Unlike most the other mentions here, Tirtha Uluwatu is built as wedding venue. So you can be sure this venue can cover all your wedding needs. Their signature chapel is set on the cliff top of Southern Bali, offering breathtaking views of the Indian Ocean.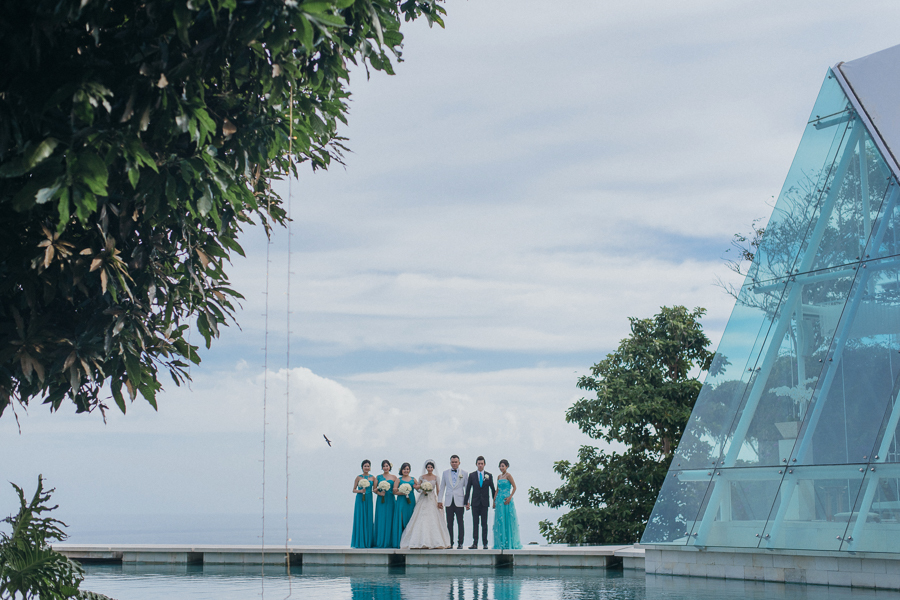 Blue Point Bay Villas
There is a glass chapel, built at the edge of the cliff, to hold your wedding solemnisation ceremony. A number of guests commented that Blue Point can be a little rundown, see reviews Expedia and Tripadvisor.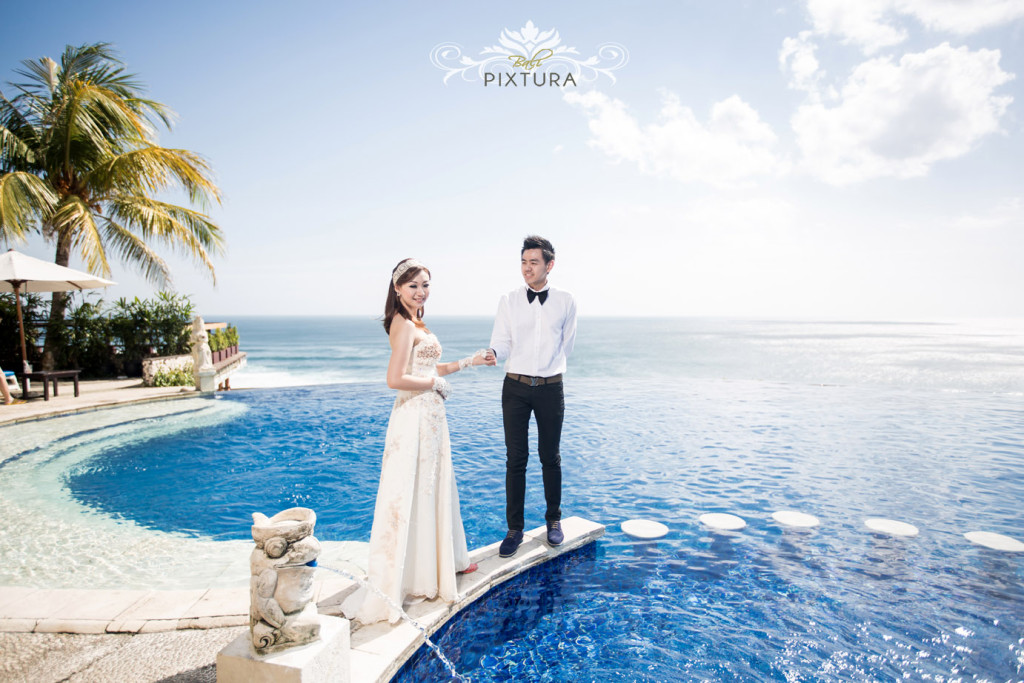 Uluwatu Surf Villas
There's something unique about the Surf Villas: it seems that your guests would be seating on the lawn instead of chairs. I'm sure they can offer chairs, but perhaps this is their way of offering a more relaxing wedding for your guests. XD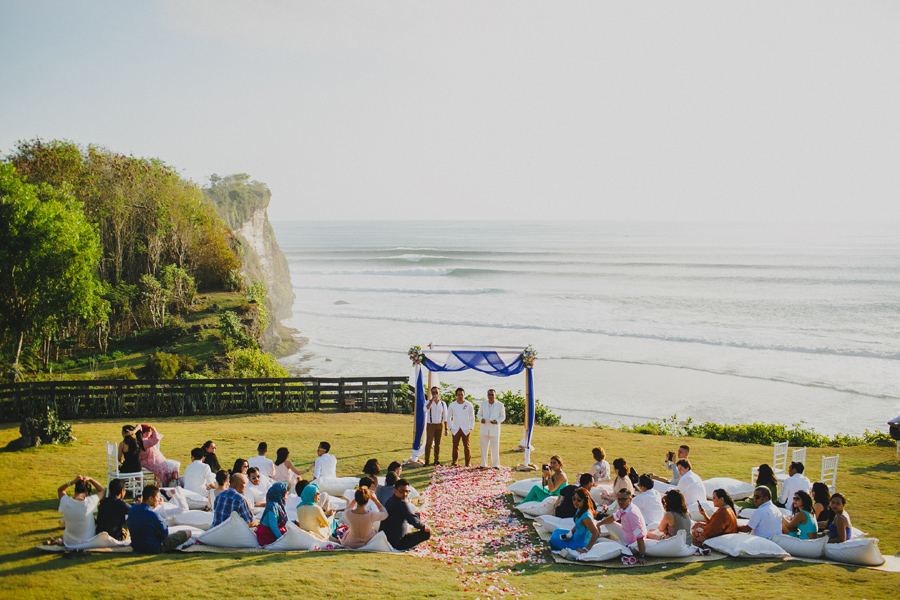 Villa Anugrah
Villa Anugrah is a private villa, great for those who prefer a more intimate and private wedding. Since the villa faces the south west, you'll be sure to catch an amazing sunset view directly.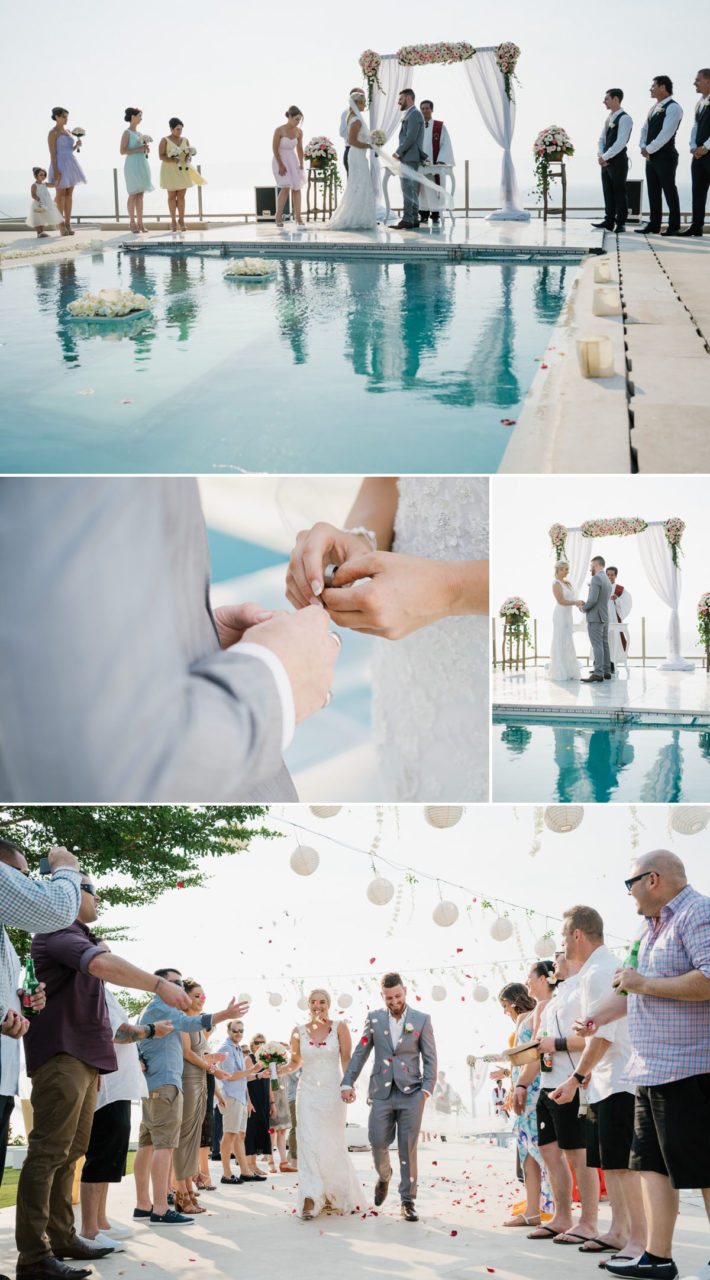 By now, you're probably spoilt for choice. Many of these villas and resorts offers fantastic views and a great set of facilities. We're probably going to do a little more homework to see photos of weddings held in these venues.
Did we missed out any awesome cliff-top wedding places in Bali? Let us know your suggestion in the comments below.
If you're looking wedding photographers in Bali to document your wedding in Bali, chat with us today for more details of our chat with us via email or Facebook Messenger or direct online chat.