Japan has long been everyone's favourite place to visit because of its wonderful culture and amazing Japanese food!
However, besides the food and shopping, Tokyo also has many picture-worthy spots for you to take a breather and enjoy the view.
Here are our top 9 most-loved pre-wedding photoshoot spots around Tokyo where you can capture its rich cultural essence and also the natural scenery.
1. Zojoji Park
The most iconic feature of Tokyo is definitely the Tokyo Tower and you can catch it in its full glory at Zojoji Park. You can stay till the evening when the tower is most beautiful when illuminated with a warm glow!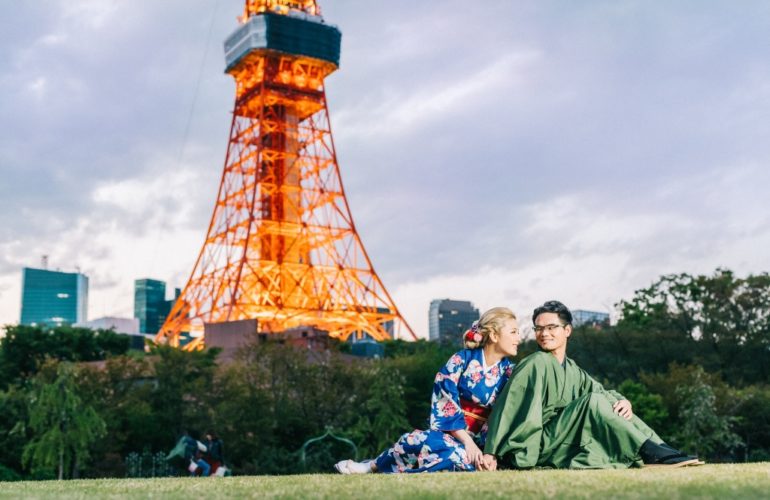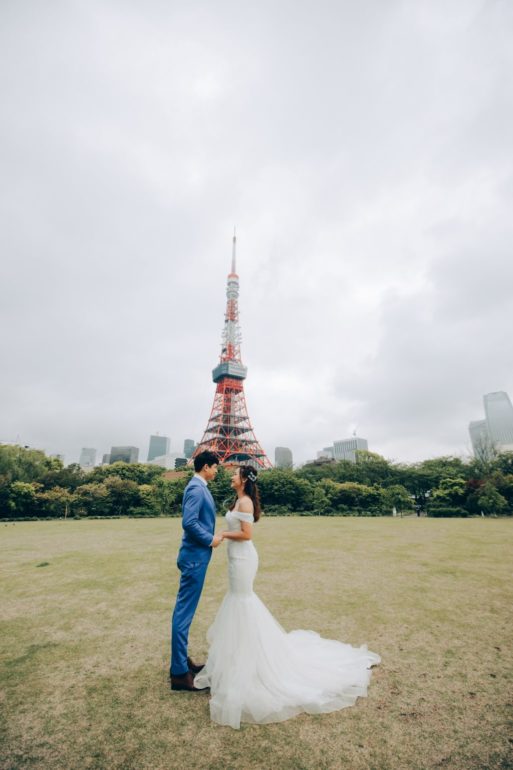 2. Shinjuku Gyoen
Shinjuku Gyoen is arguably the most beautiful park in Tokyo with its expansive field where you can enjoy an afternoon picnic while fully immersing in the peaceful atmosphere. This park is beautiful across all seasons and especially so during the Sakura and winter season!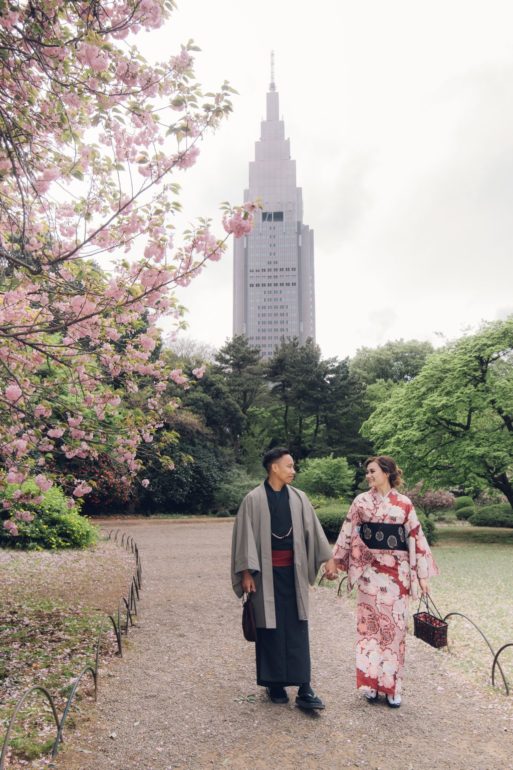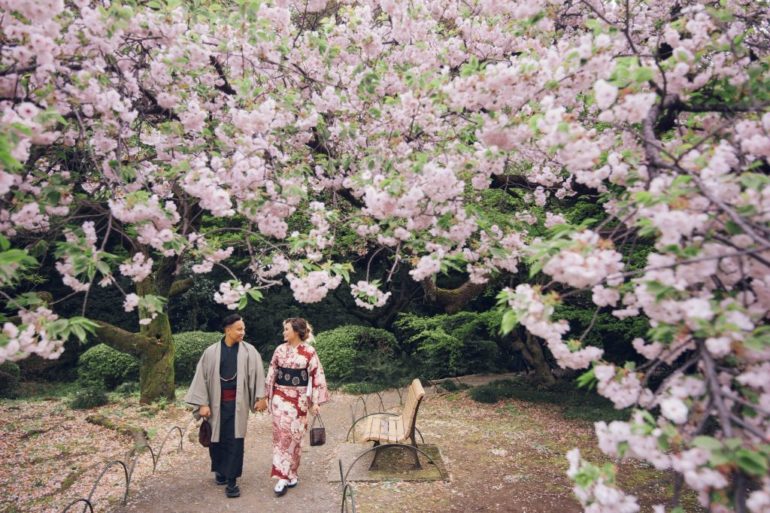 3. Tokyo Station
The Tokyo station stands out with its unique Western architectural style amongst the metropolitan buildings that surrounds it. It is one of the most beautiful buildings you can find in the entire Tokyo city and it is best to visit in the evening so you can catch it's beauty both in the day and at night!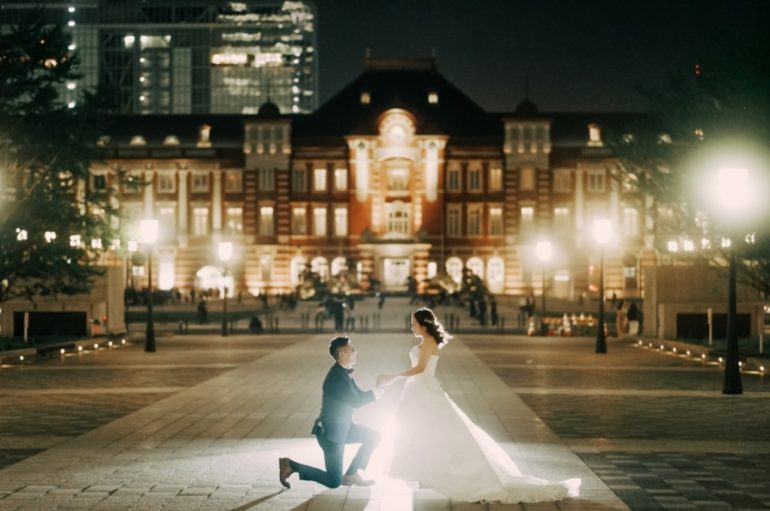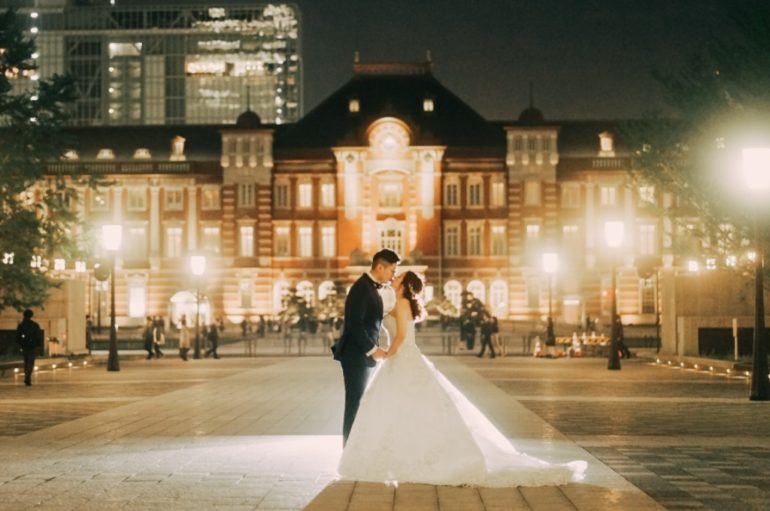 4. Shinjuku Memory Lane
Like its name, walking down this narrow alley of traditional Japanese restaurants will bring you on a trip down Japan's memory lane. This is quite a hidden gem as most people prefer walking around the modernised shopping areas at the Shinjuku district nearby!
It is definitely an Instagram-worthy spot and you will get a true taste of olden Tokyo while basking in the local Japanese culture.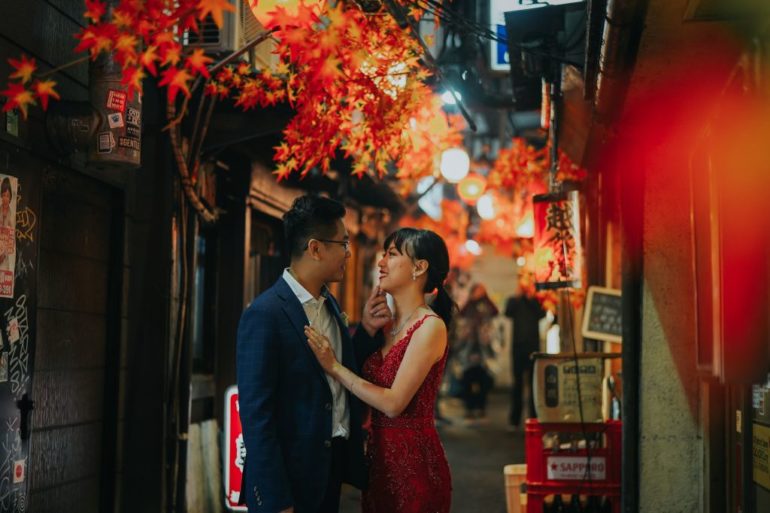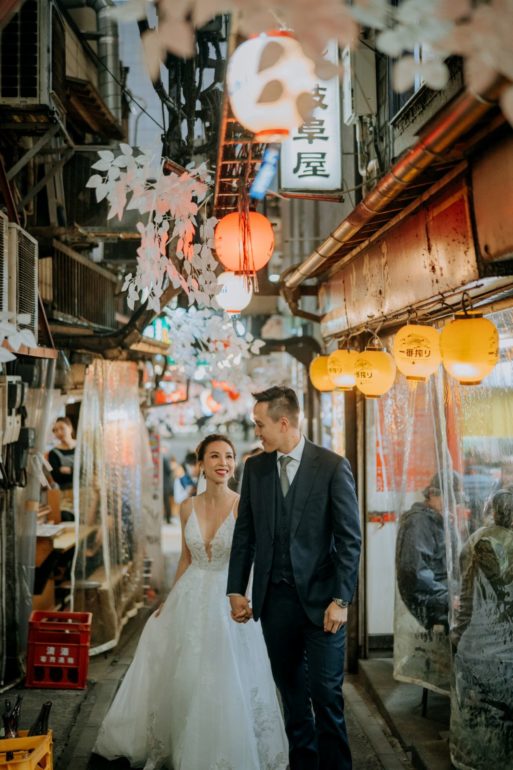 5. Sumida Park
Sumida Park is located along the Sumida River, and many toursits flock to the park during the cherry blossoms season to catch stunning views of the baby pink sakura. At the park, you can also capture views of the spectacular Tokyo Sky Tree in the background!
SEE ALSO: Japan Cherry Blossom 2020 Forecast & 40 Photo-Worthy Spots You'll Need To Know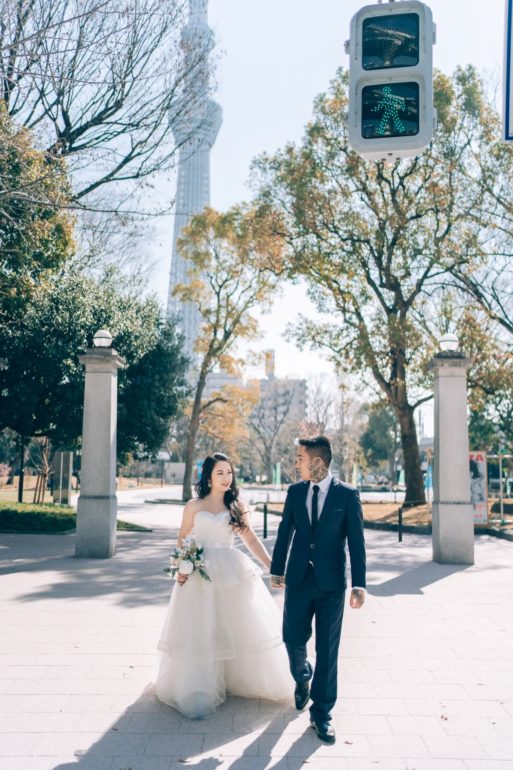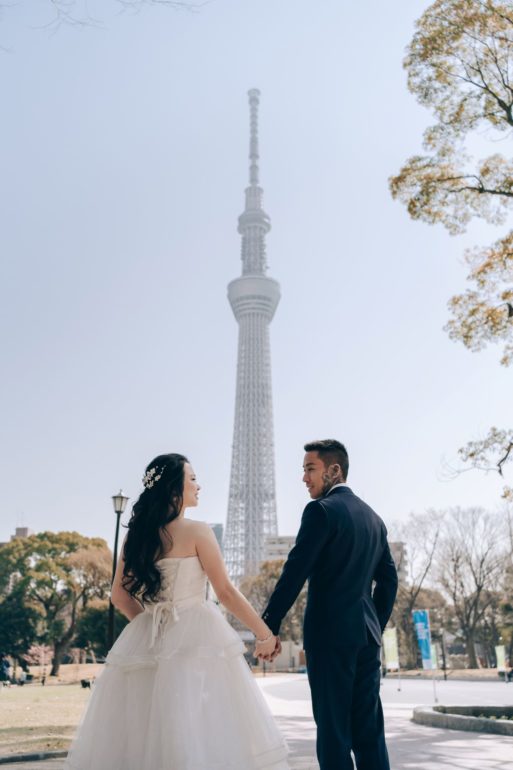 6. Zojoji Temple
Located in the middle of Zojoji Park, the Zojoji Temple is a total beauty. You can experience the Japanese's main religion and its practices in this temple but remember to abide by their rules as a form of respect.
Since it is located inside Zojoji Park, you will also be able to get a good view of the Tokyo Tower from the temple grounds!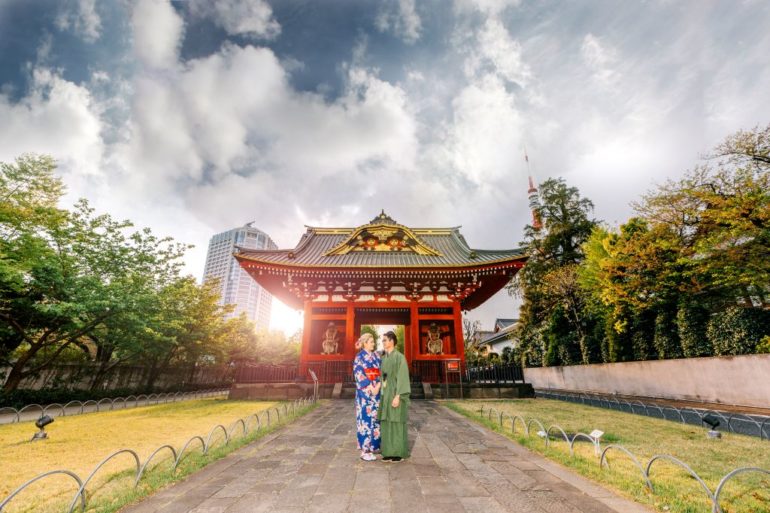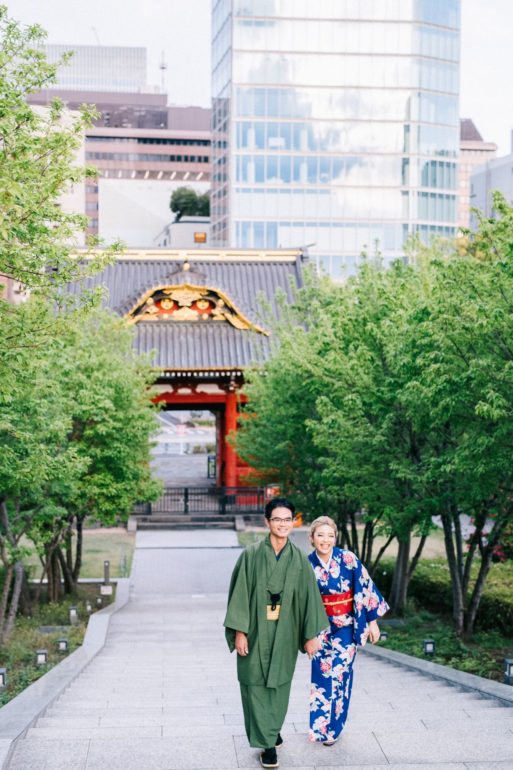 7. Roppongi Hills Skydeck
Roppongi hills is deemed a city in a city because this building complex has apartments, offices and restaurants all within its compound. Located right in the middle of it all is the observatory tower, where you can get a panoramic view of the entire Tokyo city.
The view in the day and night is completely different but we definitely prefer the latter, when the city looks like a sky full of stars!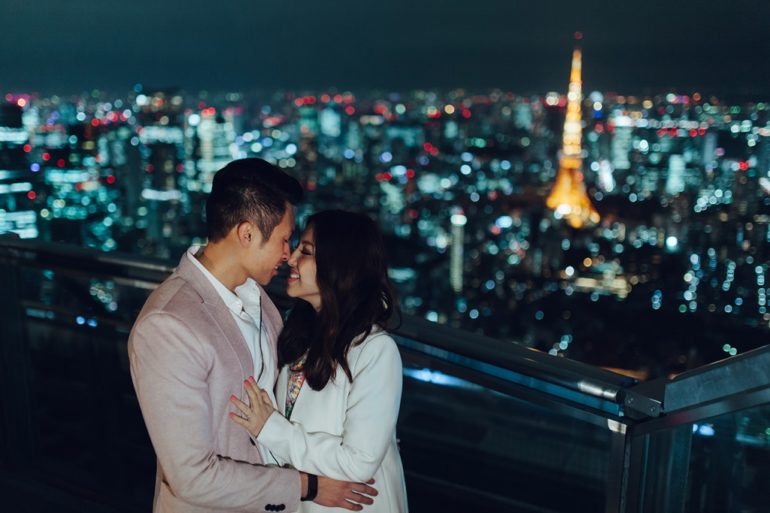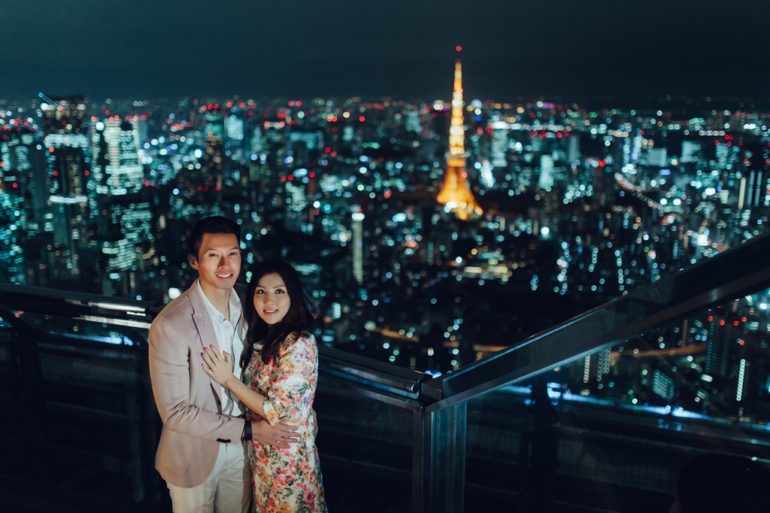 8. Shibuya Crossing
Everyone knows of the renowned Shibuya Crossing where thousands of people pass through this crossing every single day. This is a must-visit spot for all tourists to experience the busiest intersection in the whole world. You can also visit the famous Hachiko statue just nearby!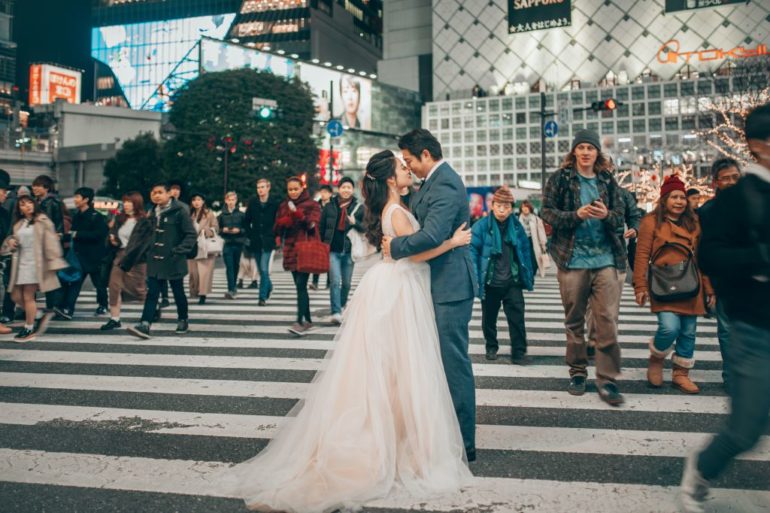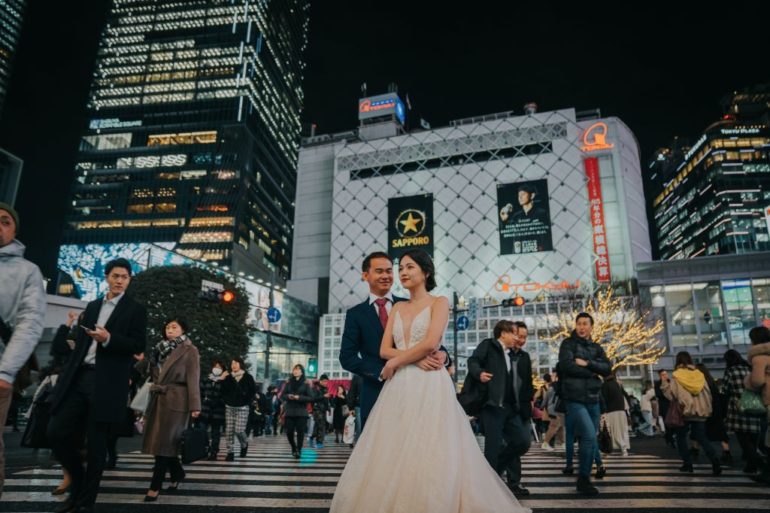 9. Harajuku
Harajuku is a funky fashion street in Tokyo, and it is known for its colourful street art and youth fashion. It is the perfect location for a night shoot as you get to capture the bustling crowd as well as the big neon overhead signboards which will add a splash of colours to your photos!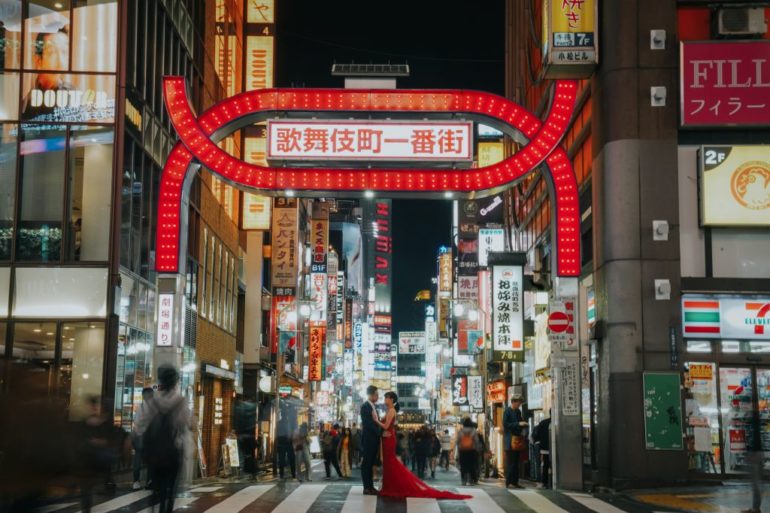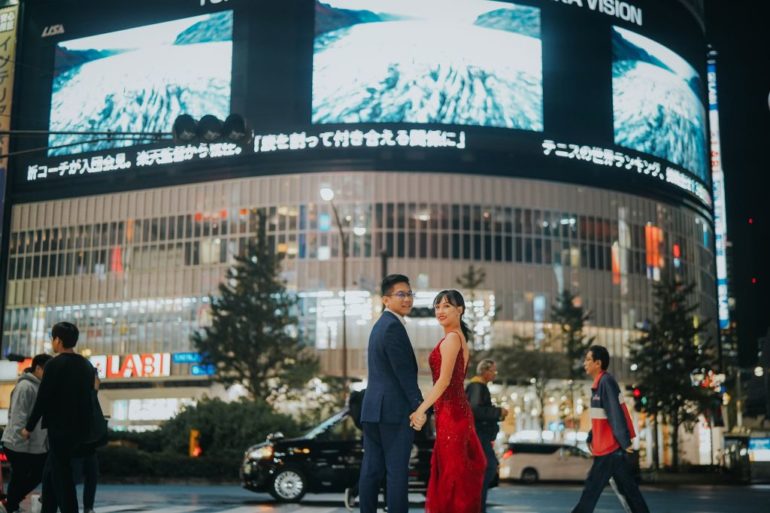 With a complete guide to the most picture-worthy sports to visit in Tokyo, it will be a waste to not go home with amazing pictures taken of you. Whether you want a casual date snap or a wedding photoshoot, OneThreeOneFour will take care of all your photography needs!
Need more help in preparing for your Tokyo photoshoot? Here are other amazing photoshoot ideas and guides that we have published.
Check out our affordable engagement photoshoot packages in Tokyo!