As the capital of Japan, Tokyo is one of the most modern and most populous cities. Tokyo offers an amazing experience of the bustling city life, but the outskirts of Tokyo also offers picturesque views. Thus, it is of no surprise that many couples flock to Tokyo to have their wedding photoshoot!
We have come up with 10 photoshoot ideas which our couples loved!
Having a relaxing stroll in Shiba Park
Shiba Park offers an amazing view of the famous Tokyo Tower, and it is a popular spot for couples to go on dates as well! The park is also one of the oldest park in Japan, and it is the perfect location for an afternoon stroll with your partner!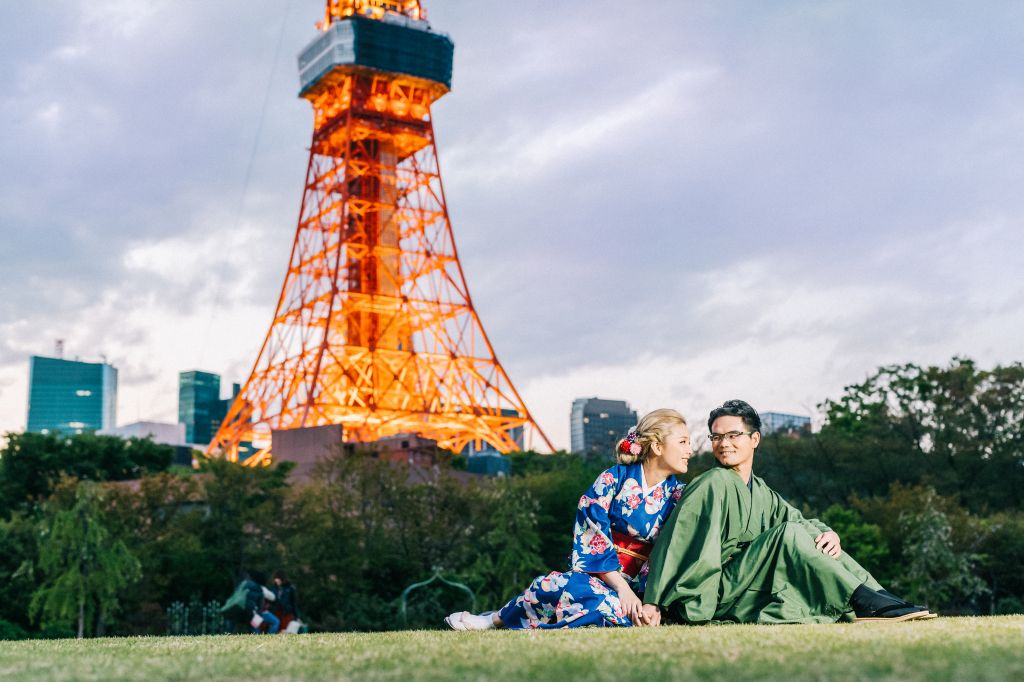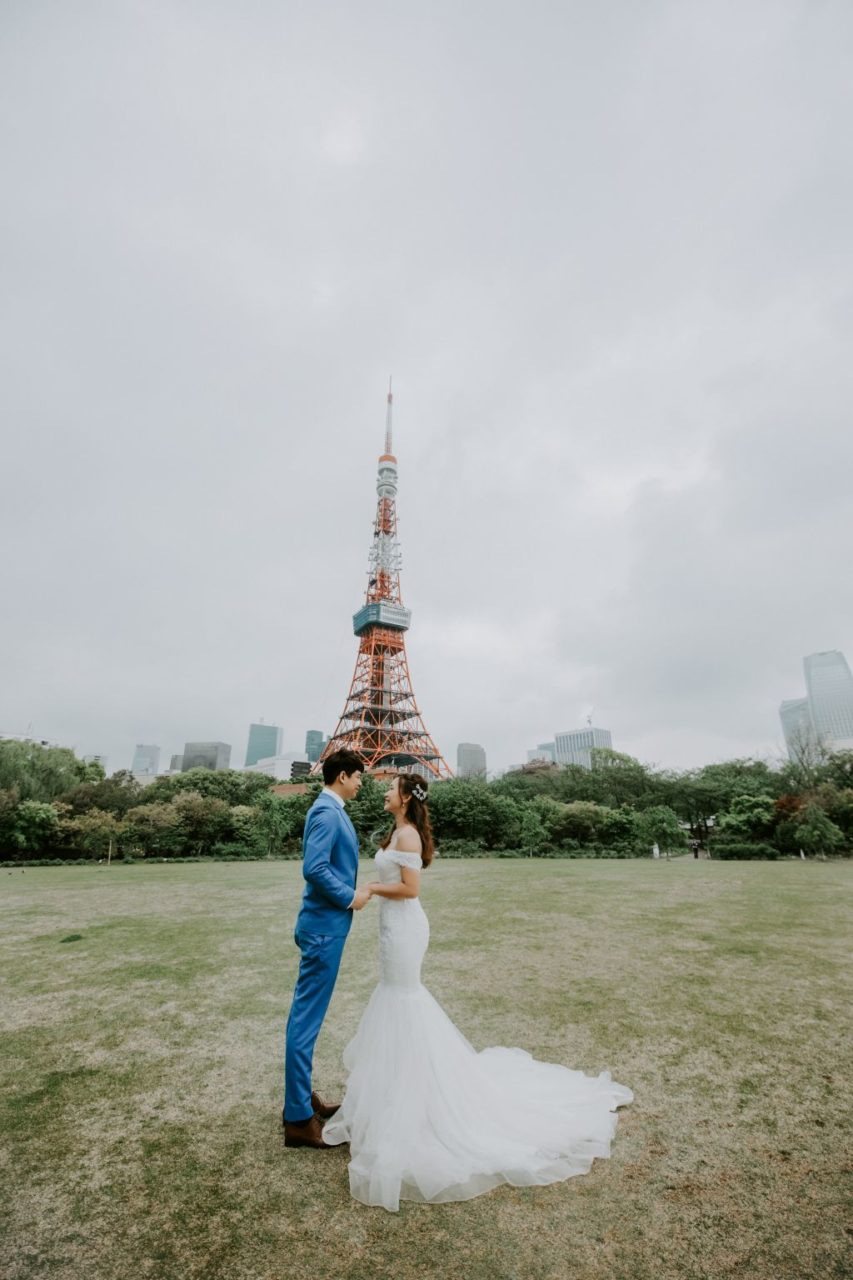 Immersing in the local Japanese culture at the traditional villages
Japan is a country which is well-known for its rich culture and traditions. Thus, a visit to the traditional villages is not to be missed when you visit Japan! Despite being modernised, the outskirts of Tokyo house many traditional villages and temples which you can enjoy!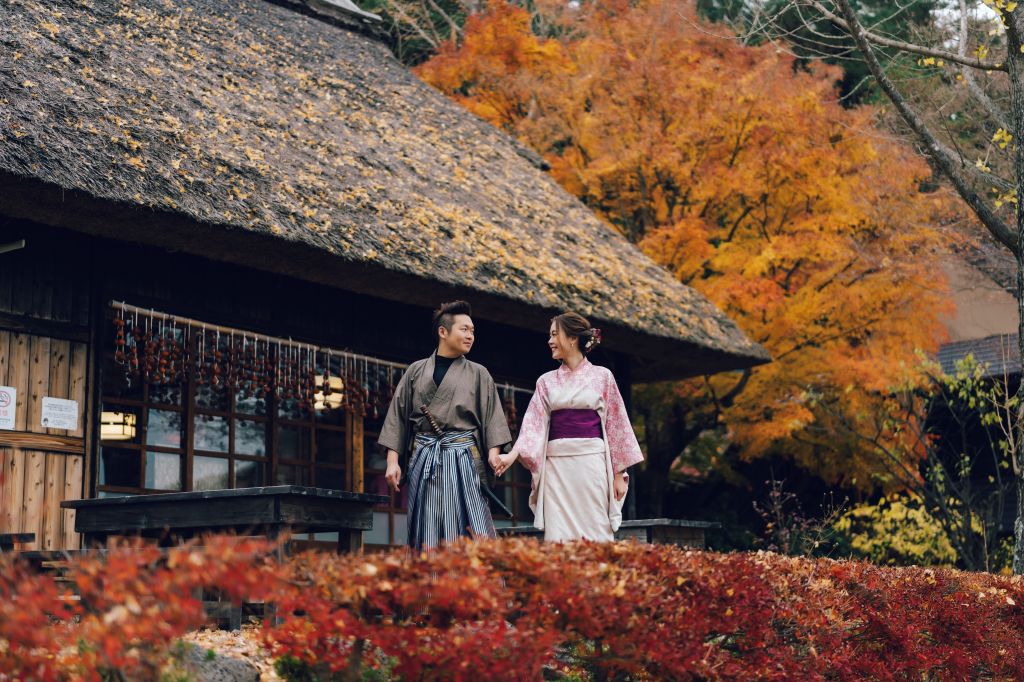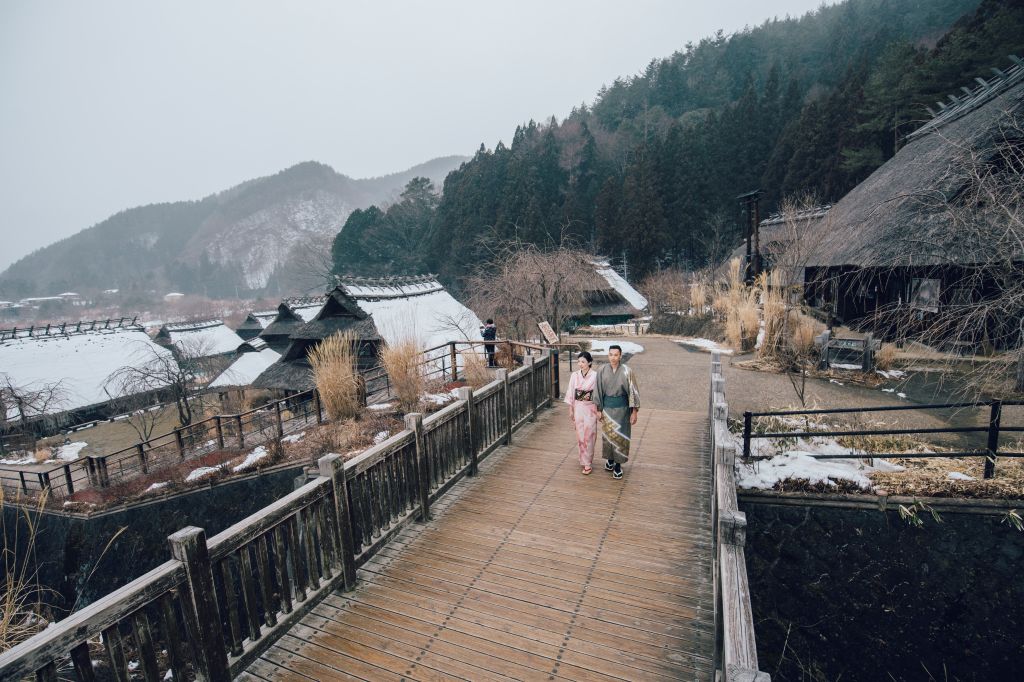 Roaming through Shinjuku Food Alley at night
In Tokyo, the Shinjuku Food Alley comes alive at night, and many delicious street food can be found here. The brightly lit food street with its glaring neon signboards also serves as a great backdrop for your photos!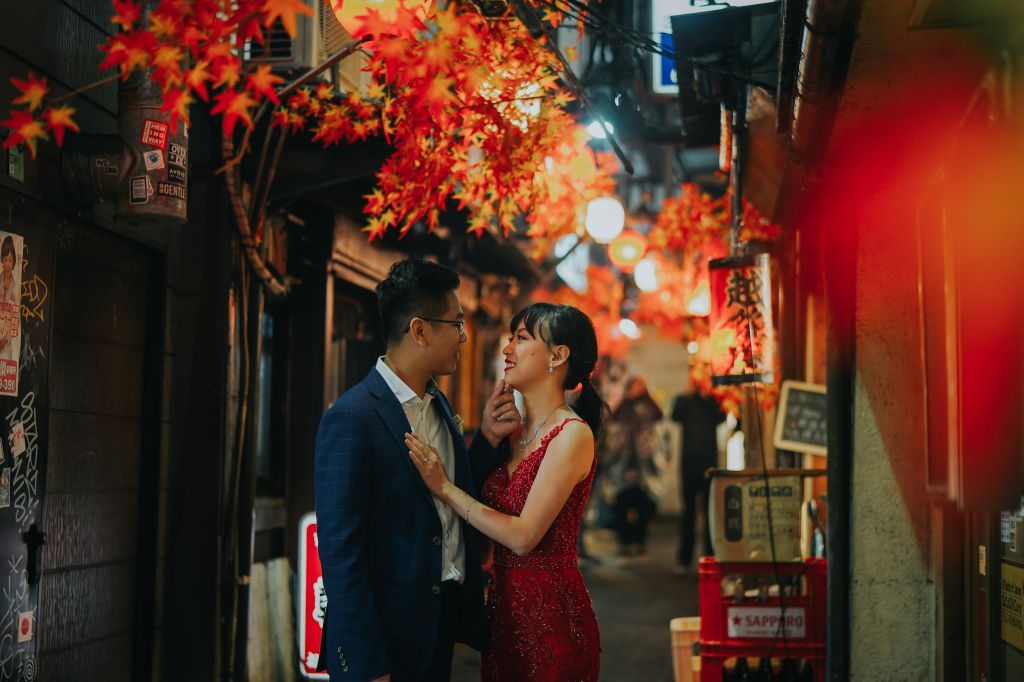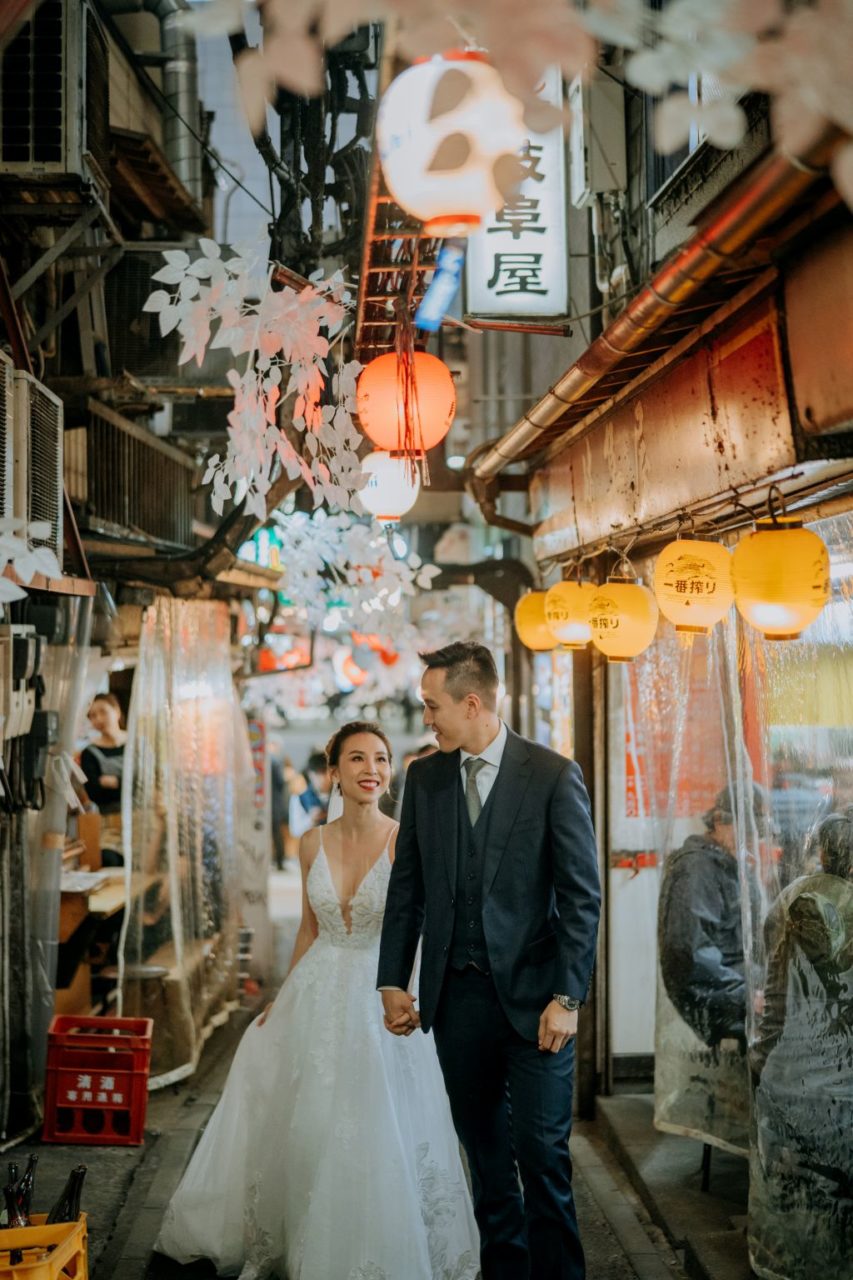 Adoring the cherry blossoms at Shinjuku Gyoen
Shinjuku Gyoen is one of Tokyo's largest and most popular parks. Shinjuku Gyoen offers tranquil sceneries and you can enjoy the lush greeneries at the park. In Spring, Shinjuku Gyoen becomes one of the best locations to see the beautiful cherry blossoms!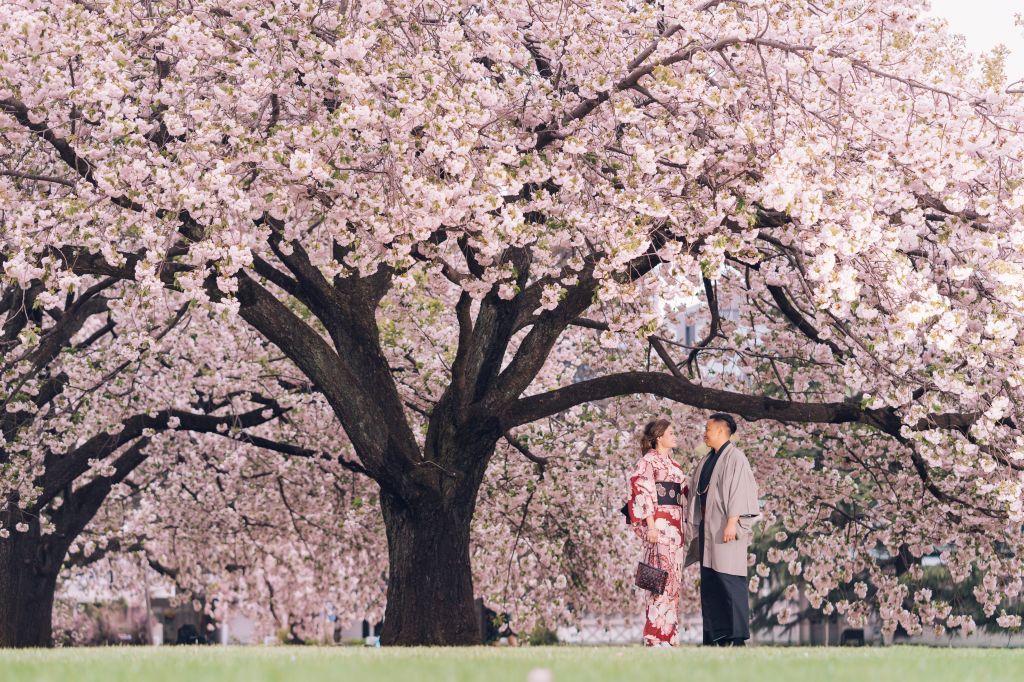 Catching spectacular views of Mt Fuji
Mount Fuji is Japan's highest mountain, and it is a popular tourist attraction. The misty Mount Fuji will definitely add an air of mystery to your photos!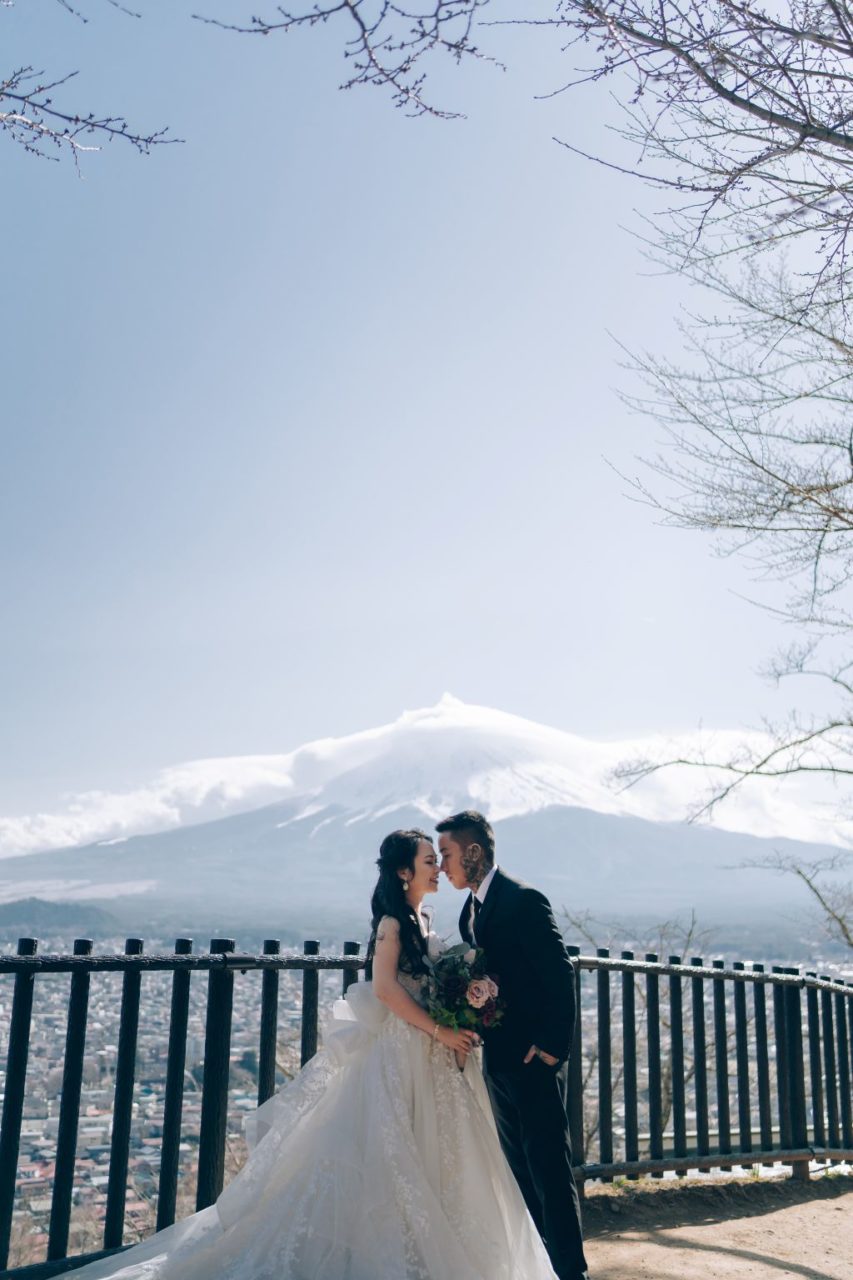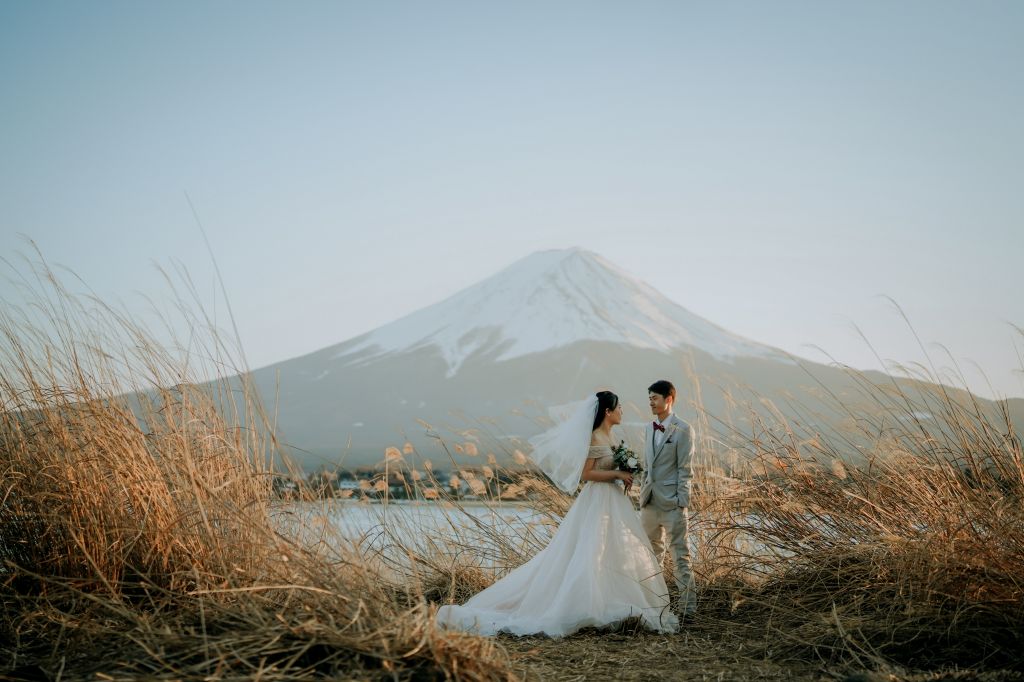 Strolling past Shibuya Crossing
When you visit Tokyo, the Shibuya Crossing is a location that is not to be missed! The bustling intersection is extremely popular and iconic in Tokyo. This is the perfect location to snap extraordinary photos with passer-bys in the background!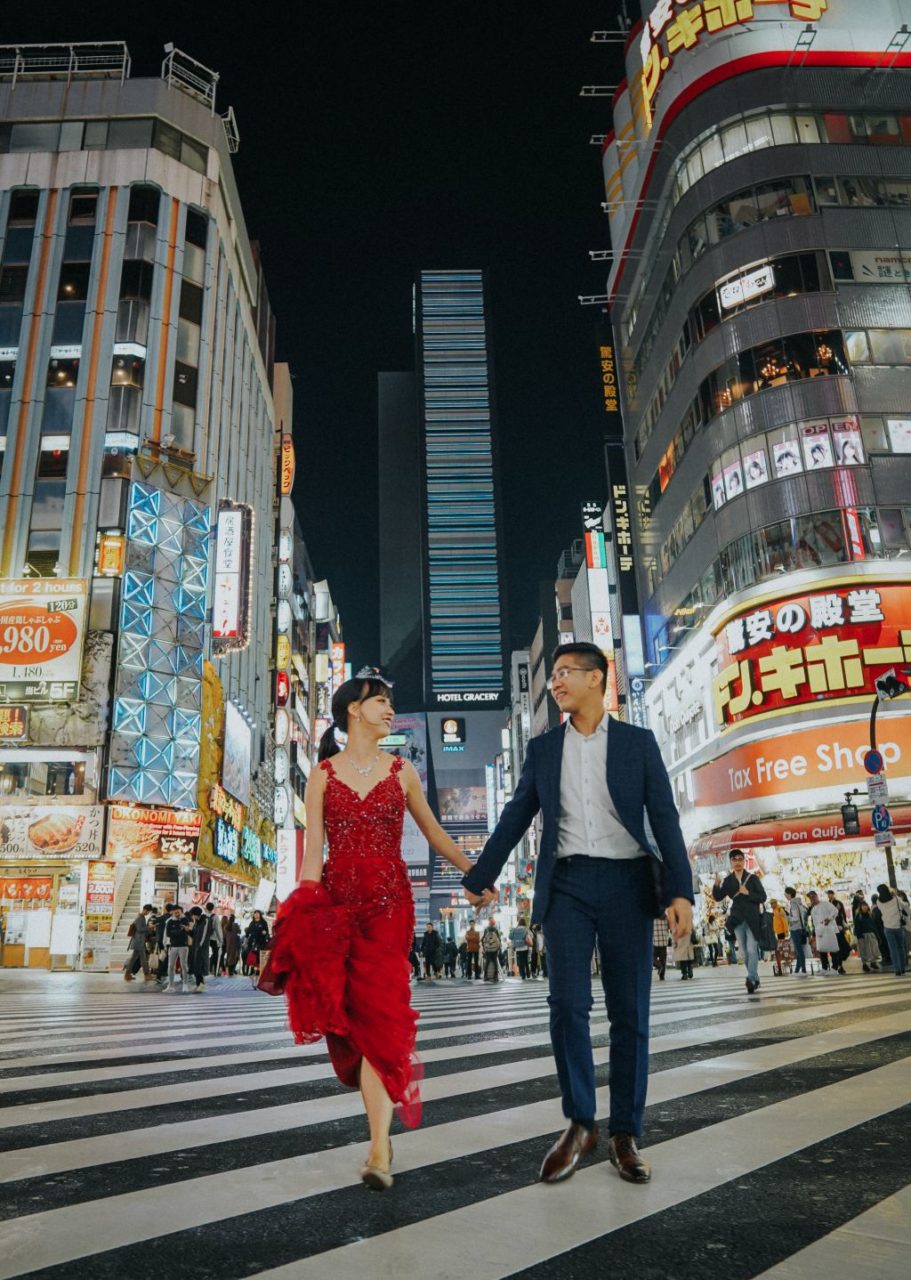 Visiting Nezu Shrine
Nezu Shrine is one of Japan's oldest shrines, and the bright orange Torii gates will definitely add a pop of colours to your photos!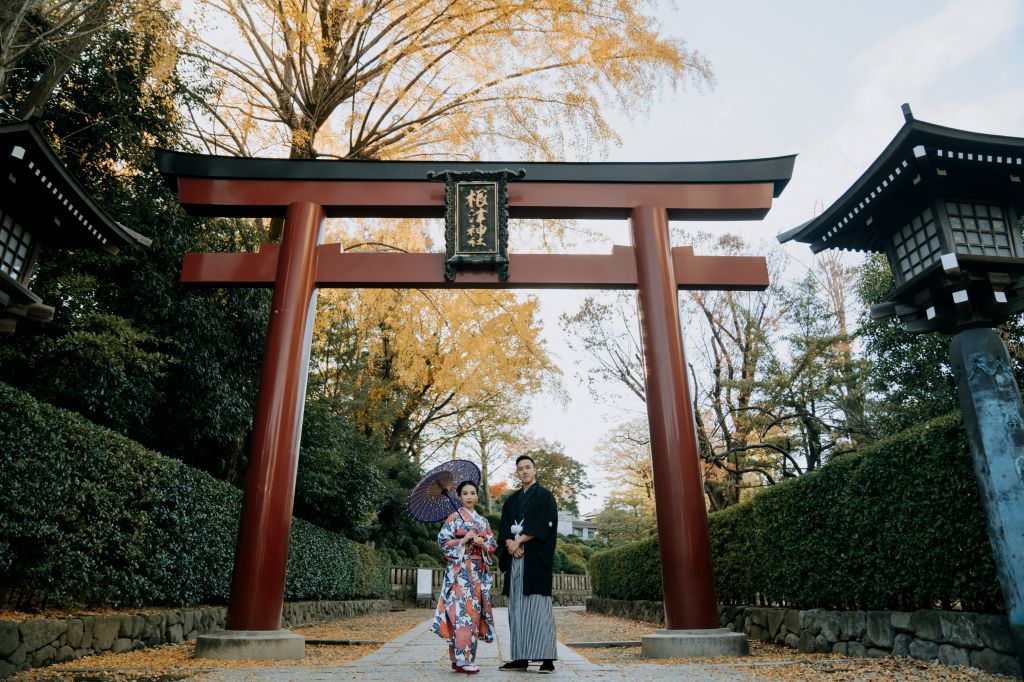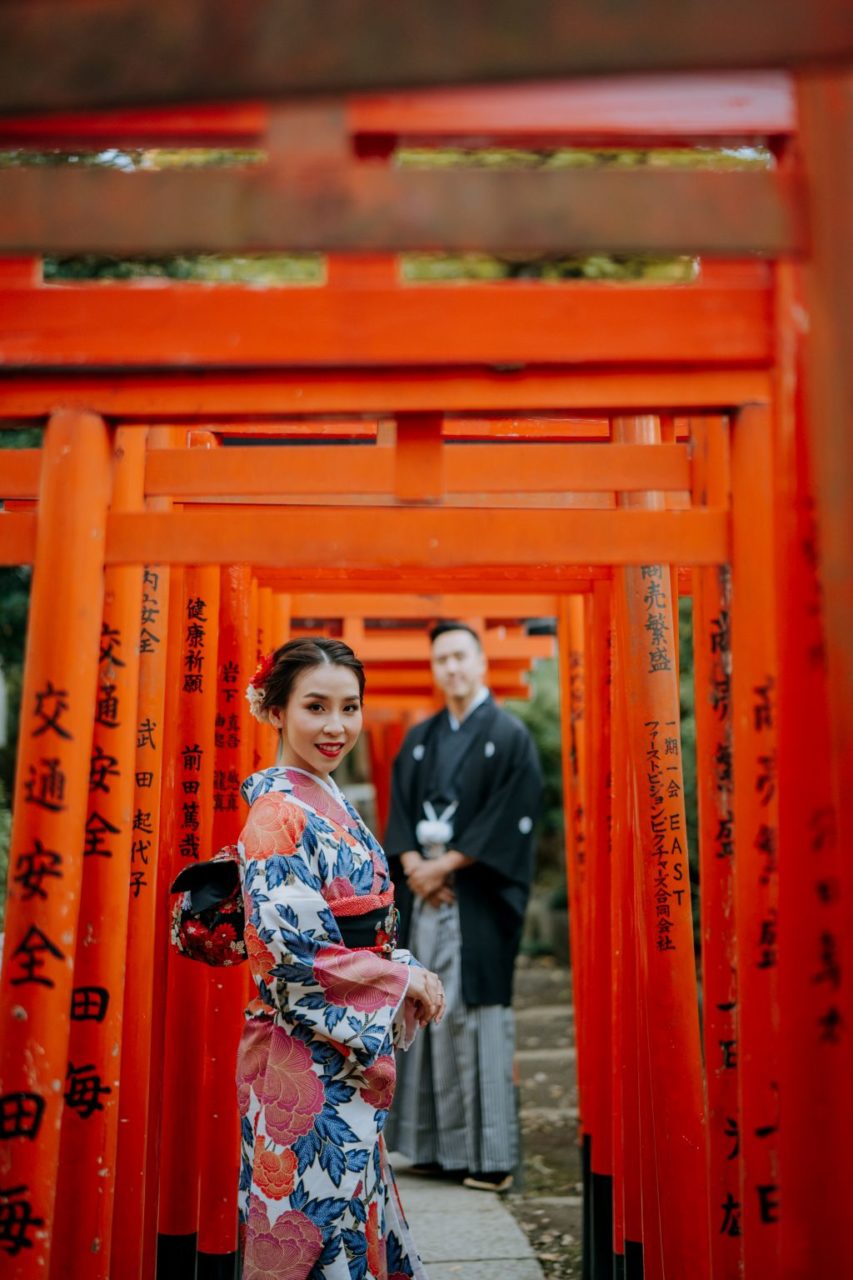 Visiting a local traditional temple
Apart from the modern architectures, Tokyo also houses many traditional temples and shrines which are frequently visited by locals to pray for a good New Year. The traditional architecture of the temples will add a rustic touch to your photos!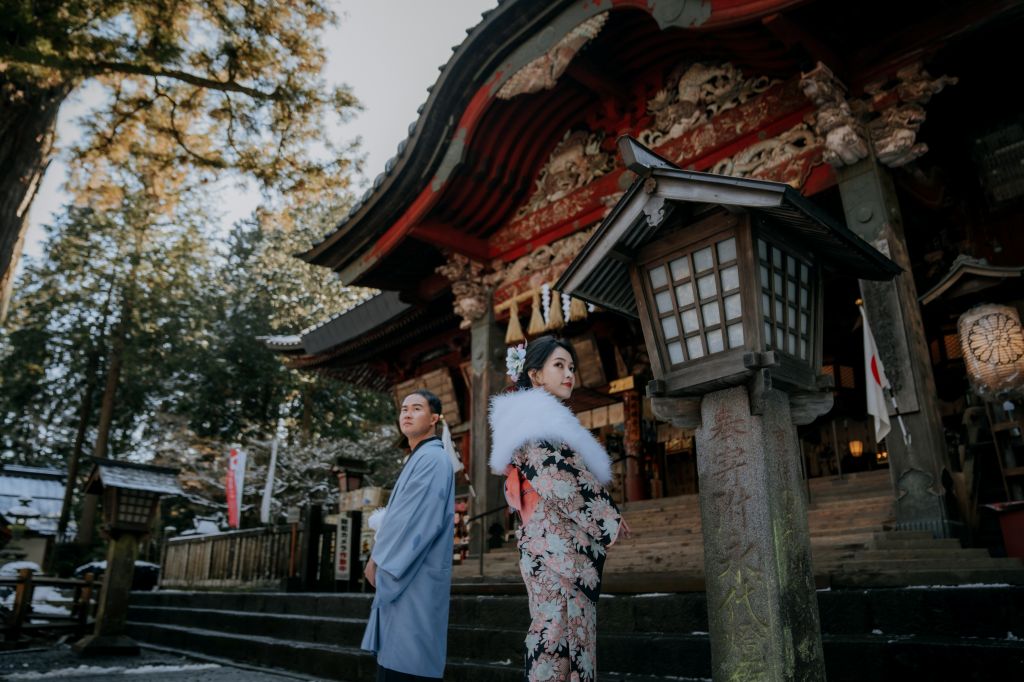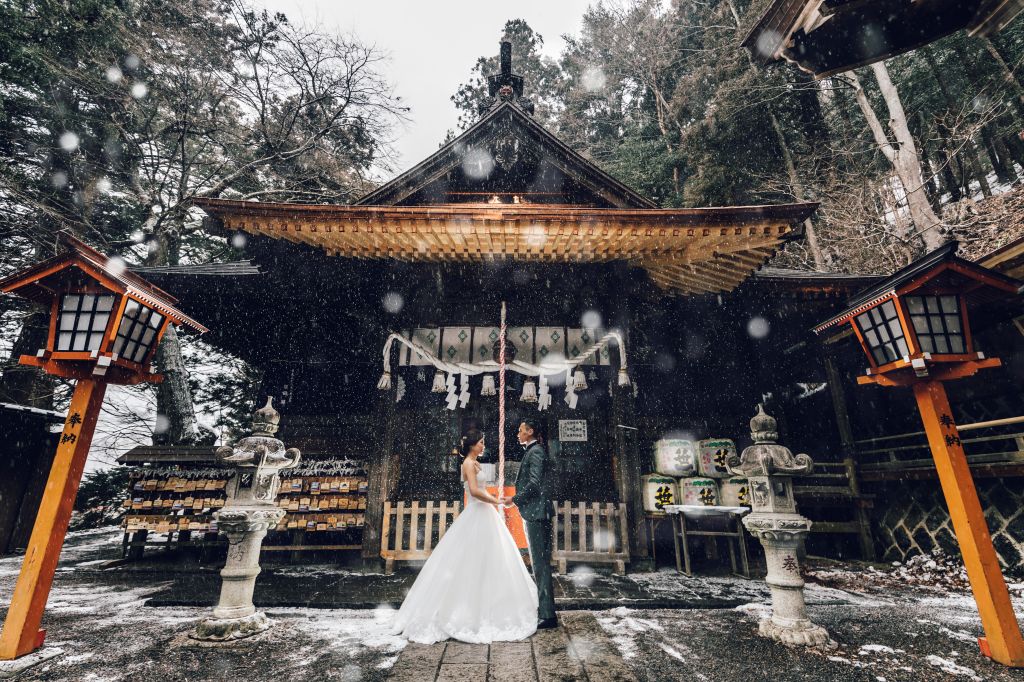 Enjoying the tranquility of Lake Chuzenji
Lake Chuzenji is located in the outskirts of Tokyo, in Nikko. Lake Chuzenji is especially beautiful during autumn, with gold foliage surrounding the lake's shores and surrounding mountains. The scenic lake is the perfect location for a peaceful afternoon stroll!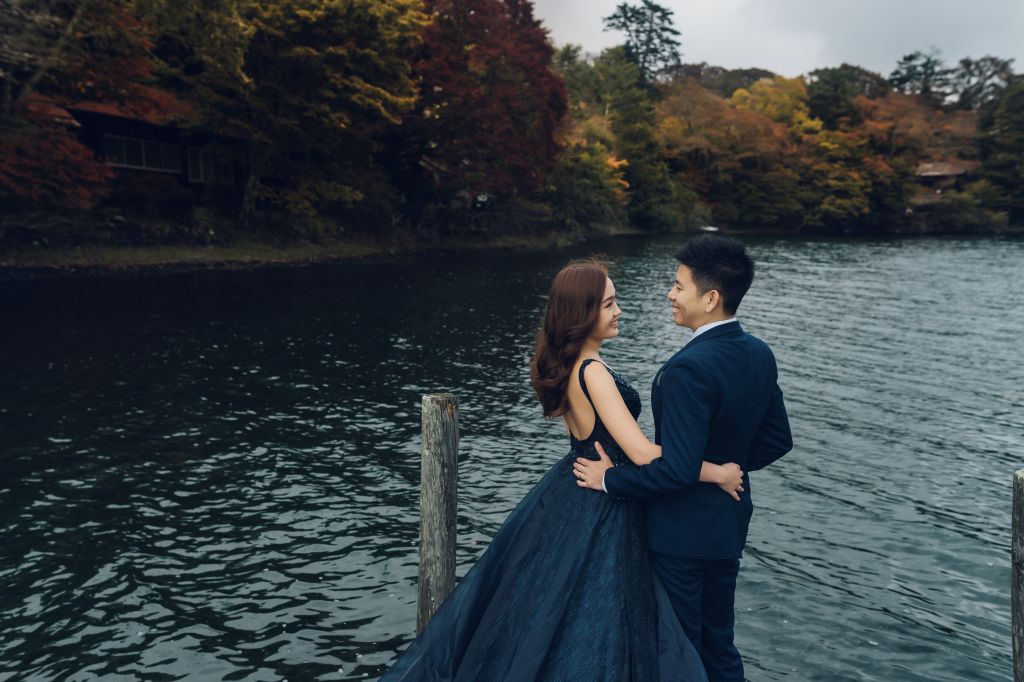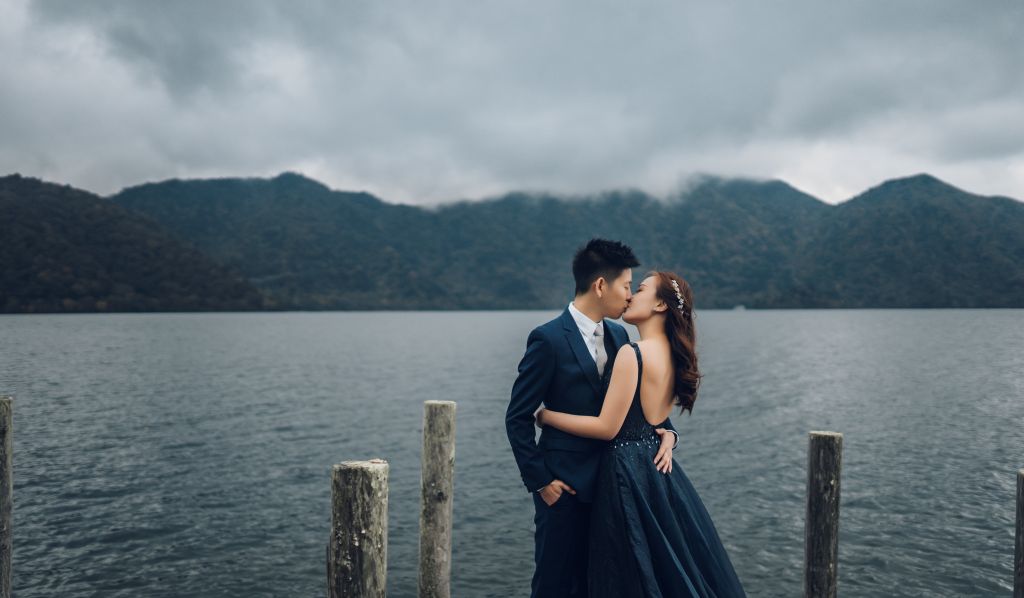 Shopping at Asakusa
Asakusa is one of Tokyo's oldest districts, and the district is popular for souvenir shopping. Be sure to have a shopping spree at Asakusa to pick up a momento or a gift for your loved ones back home!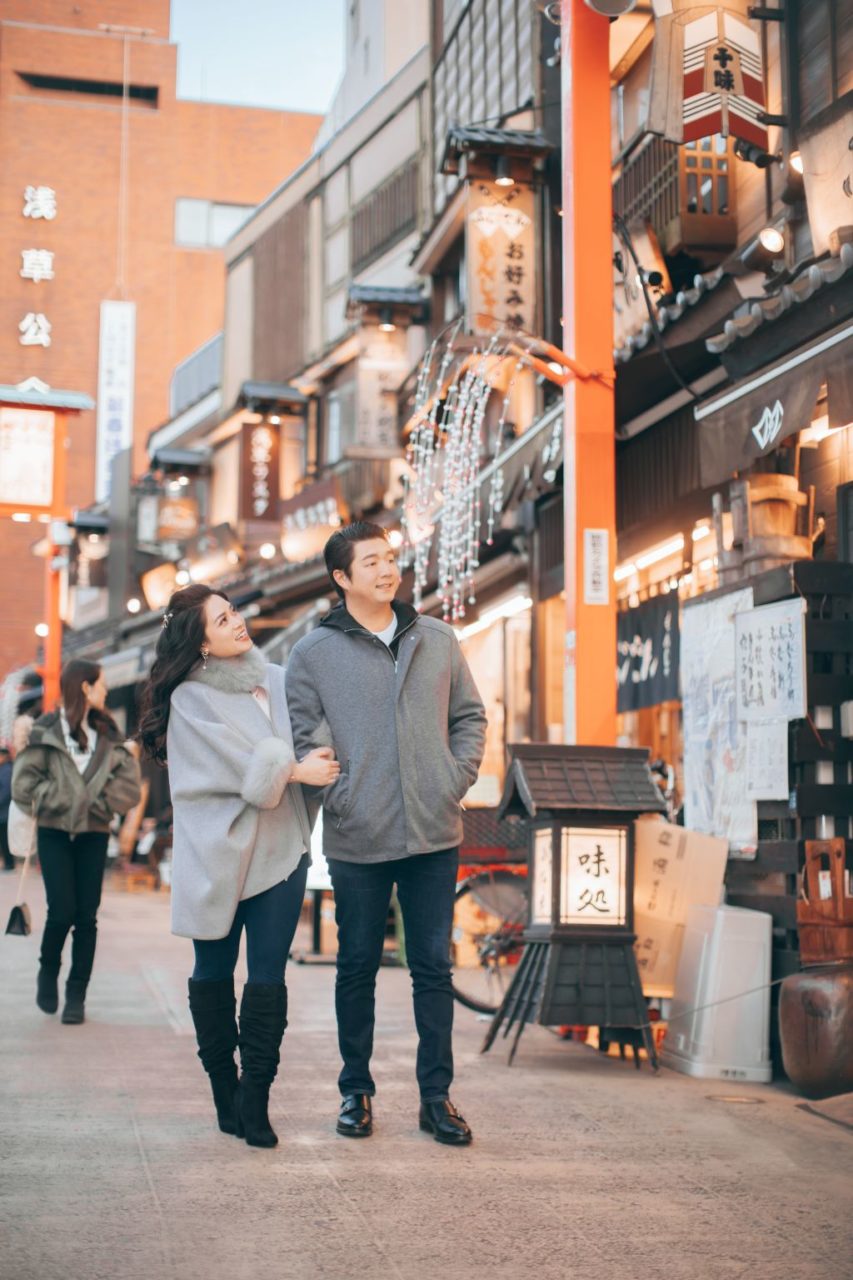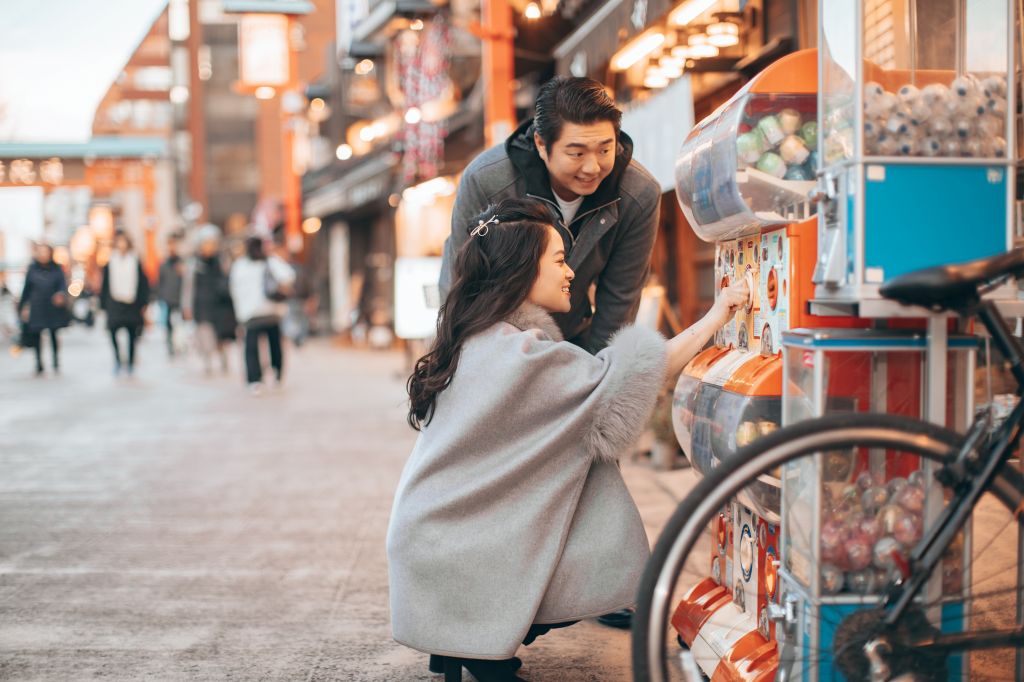 Can't wait to travel to Tokyo for your very own wedding photoshoot after looking at these stunning photos? Head over to our website and learn about our Tokyo wedding photoshoot packages now!