Tokyo is the perfect location for a wedding photoshoot during the autumn season, where you would be able to capture the stunning golden foliage. The warm hues of the red, yellow and orange coloured leaves that will bring out that warm-and-fuzzy feeling in your photos!
Read on to find out 8 photoshoot ideas for the Autumn season!
Taking a walk through the woods
For an autumn photoshoot, you definitely cannot miss out on having a shot of you and your partner strolling through the woods filled with pretty autumn trees.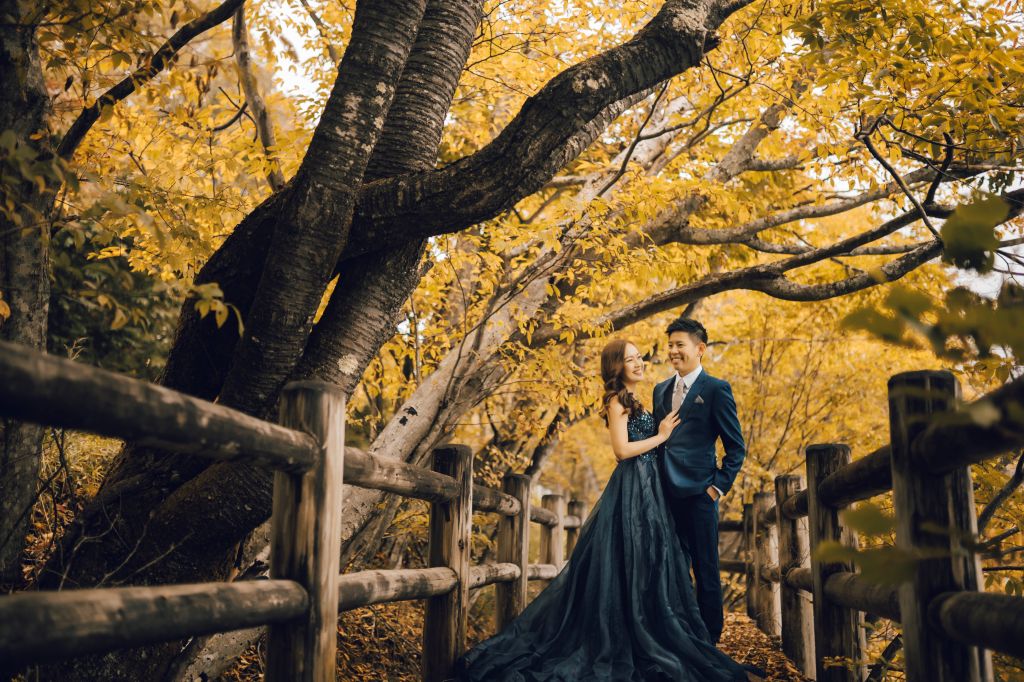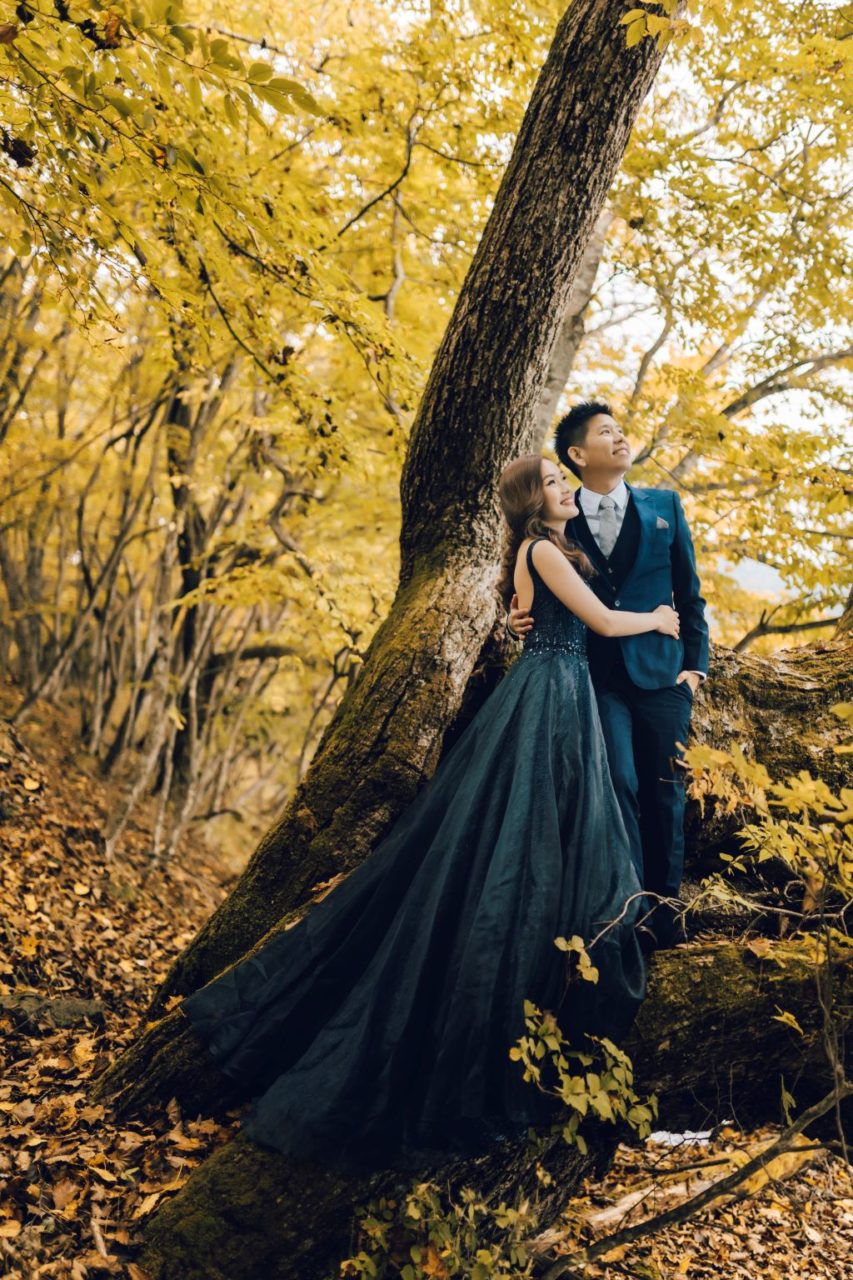 Strolling by the lakeside
The golden foliage are a pretty contrast in comparison to the blue hues of the lake, adding a splash of colours to your photos!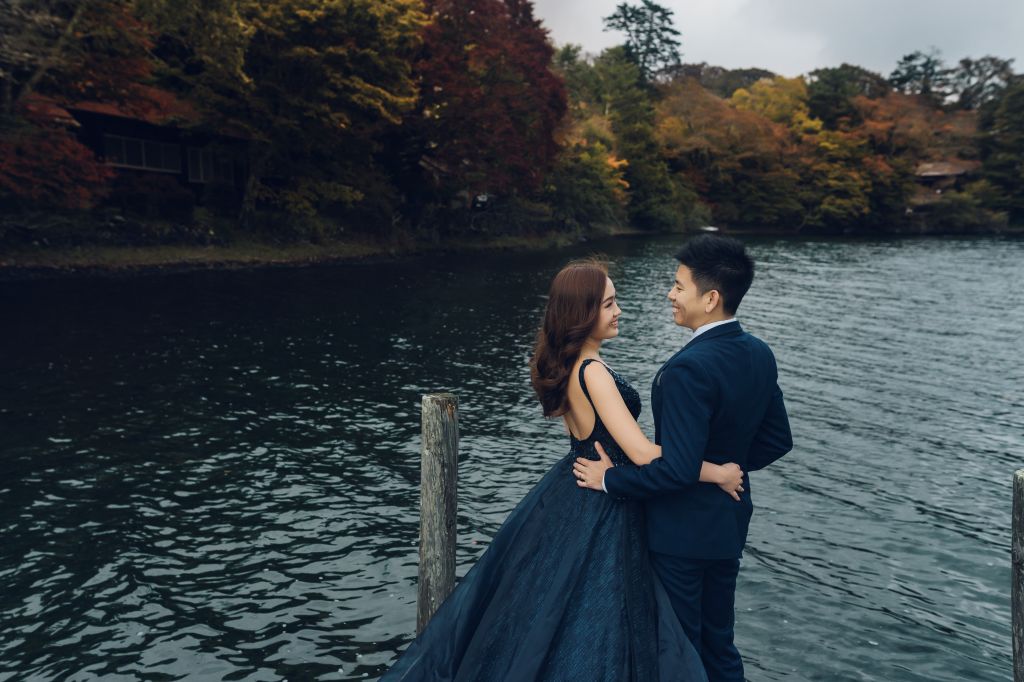 Enjoying the glory of autumn at the Momiji corridor
The Momiji Corridor, also known as the Maple Corridor, is a popular spot to enjoy the alluring red and gold maple/ autumn leaves.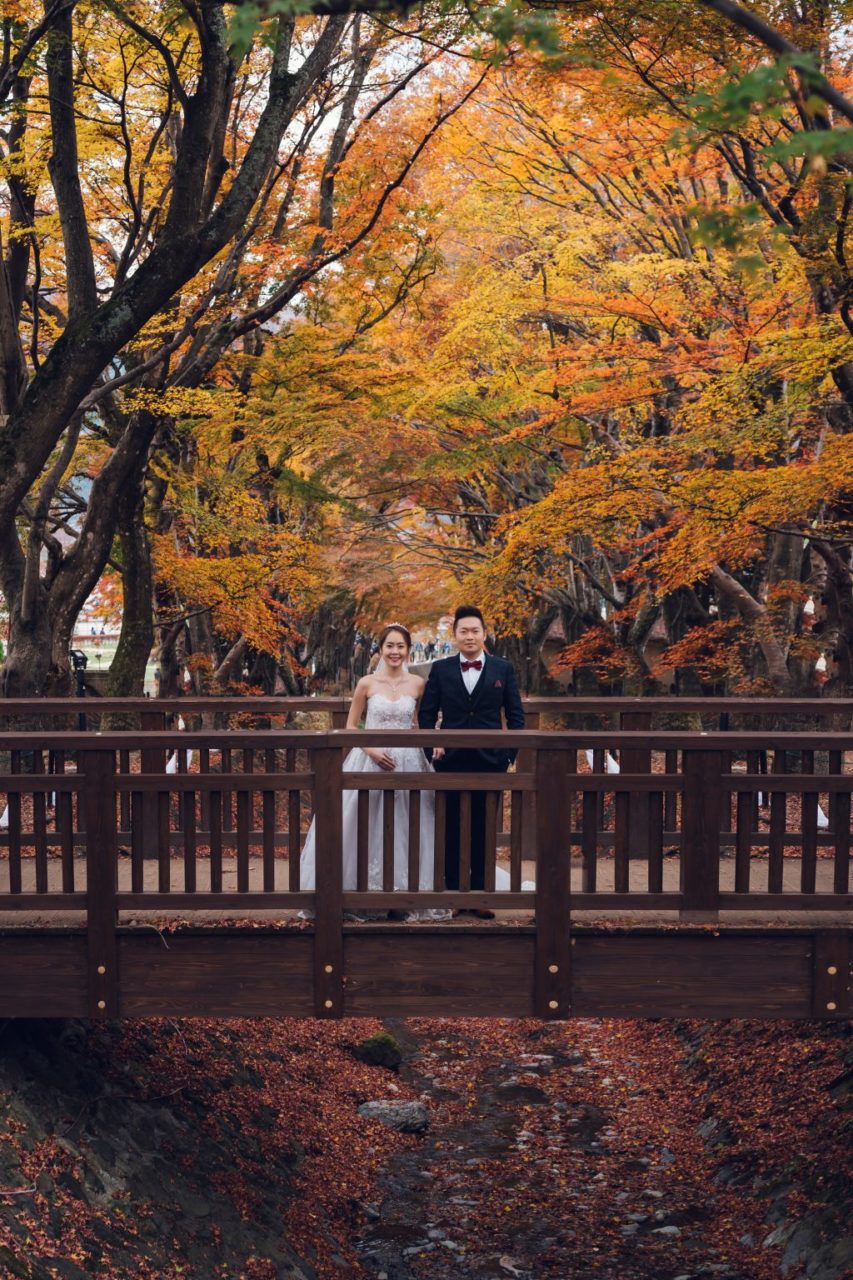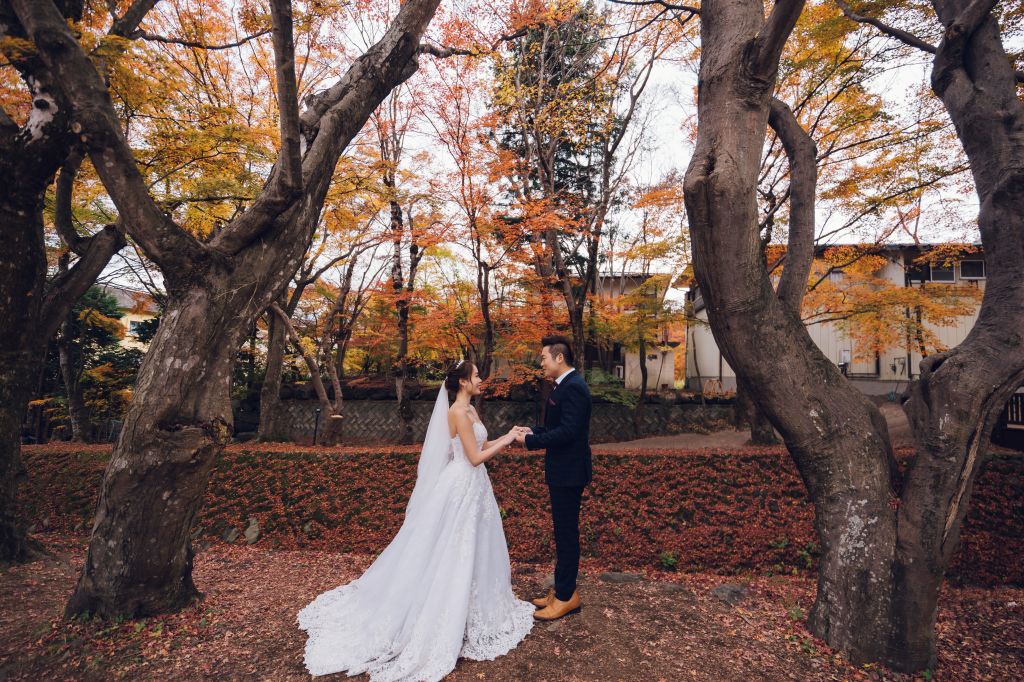 Creating a cool effect with the autumn leaves
You can make use of the warm-hued leaves to give your photos by shooting your photos through the trees.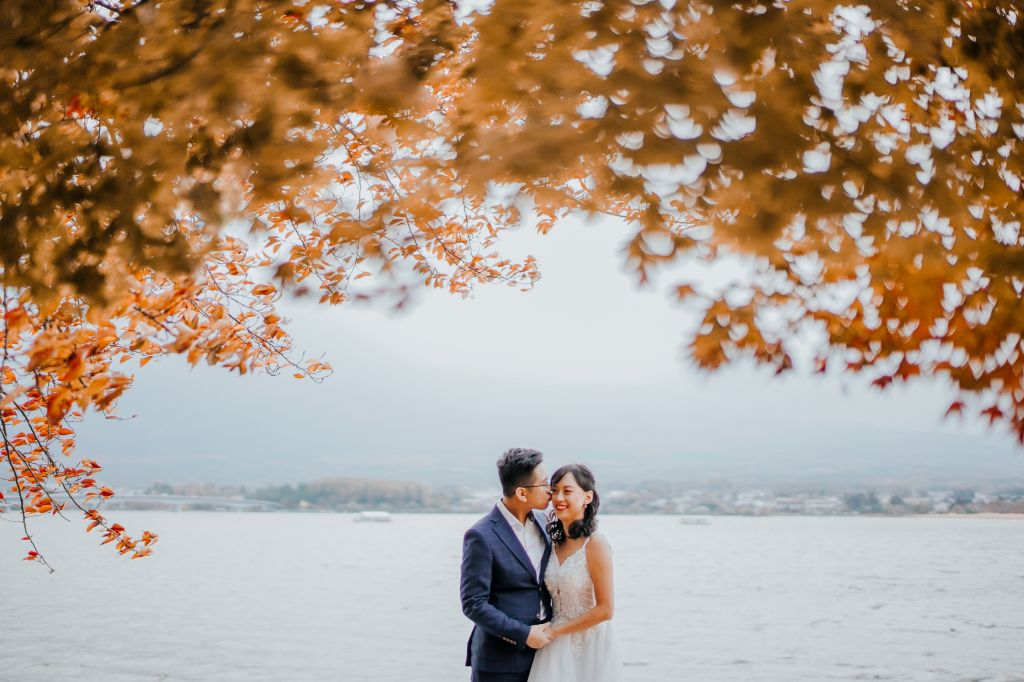 Roaming Iyashinosato Village in a kimono
Iyashinosato Village is a traditional Japanese village filled with houses with thatched roofs. During autumn, the village looks even more picturesque, with the golden autumn leaves matching perfectly with the thatched roofs!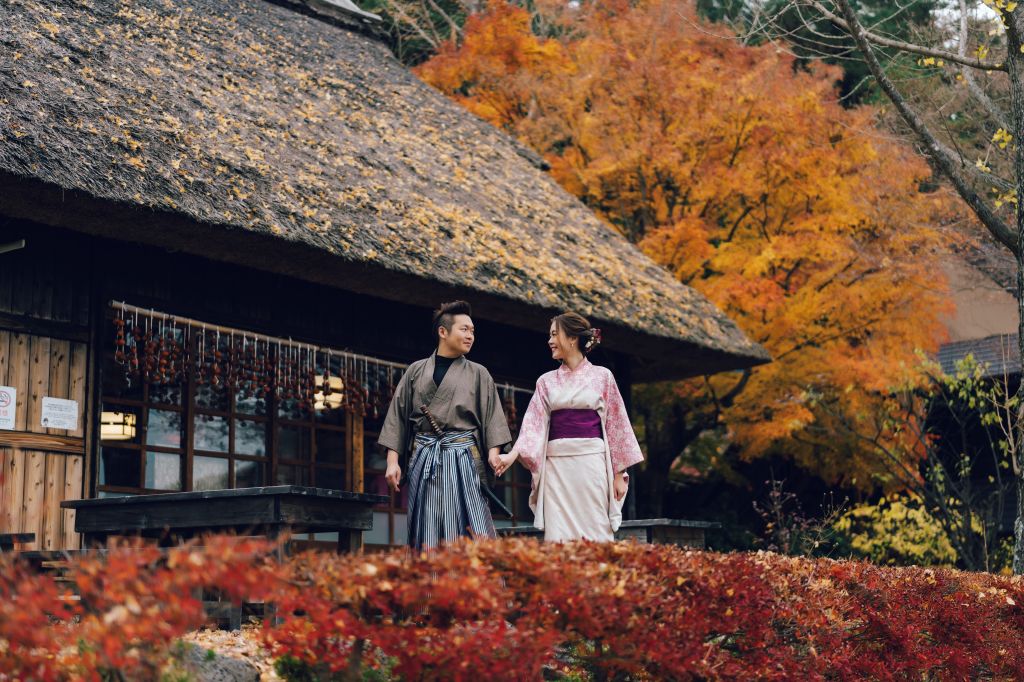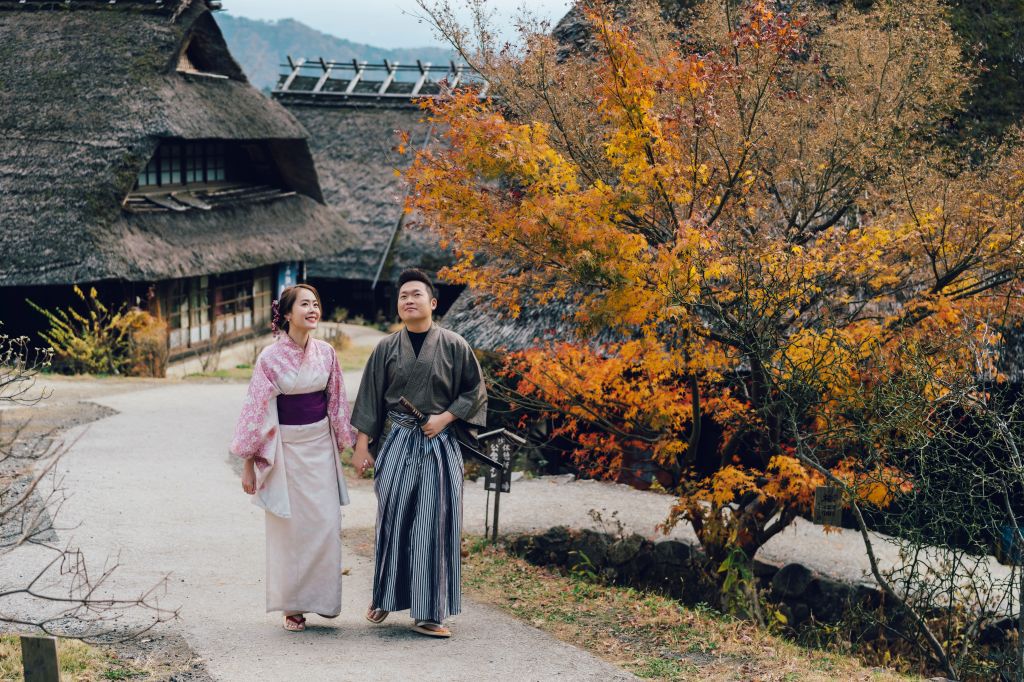 Visting Nezu Shrine
Nezu Shrine is one of Japan's oldest shrines, and the shrine is located in lush greenery. During the autumn season, you can capture picturesque shots of the shrine together with golden foliage.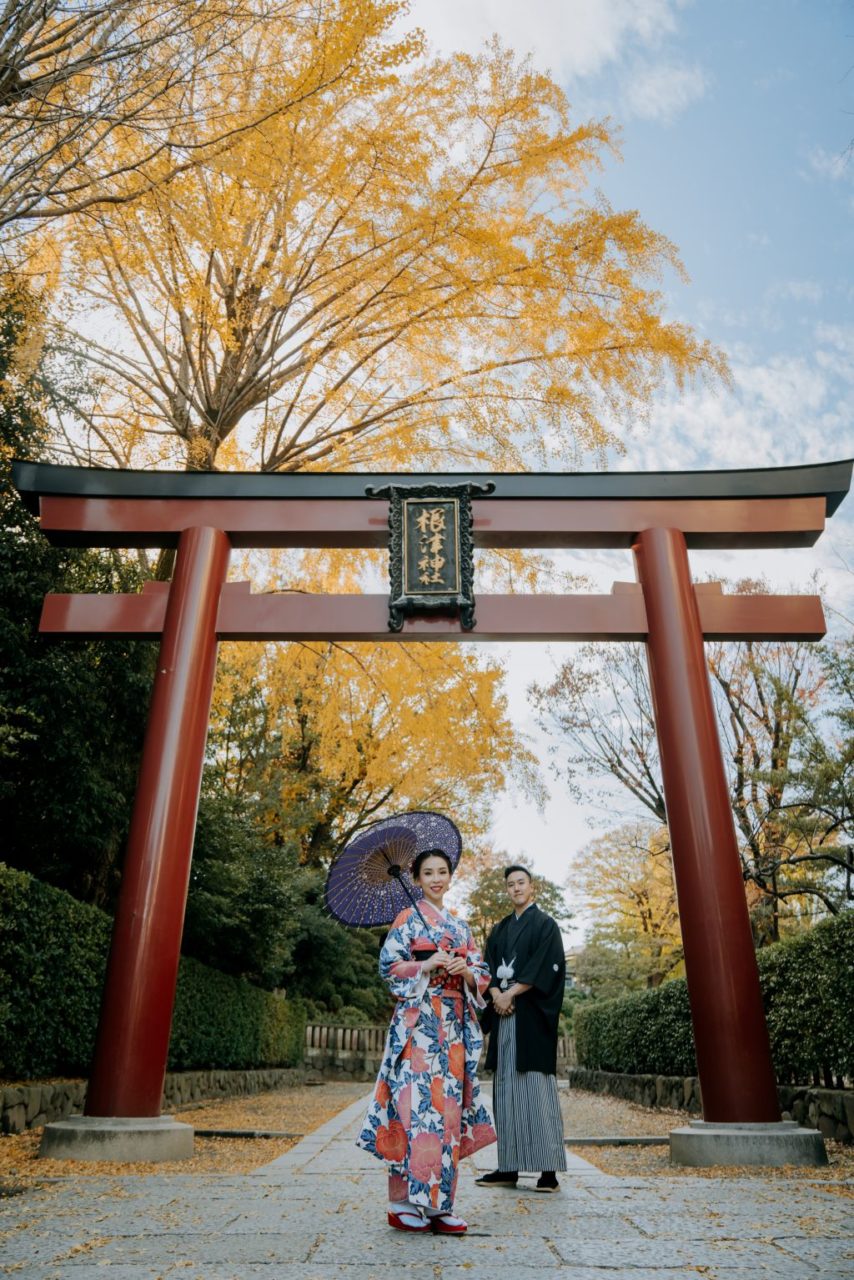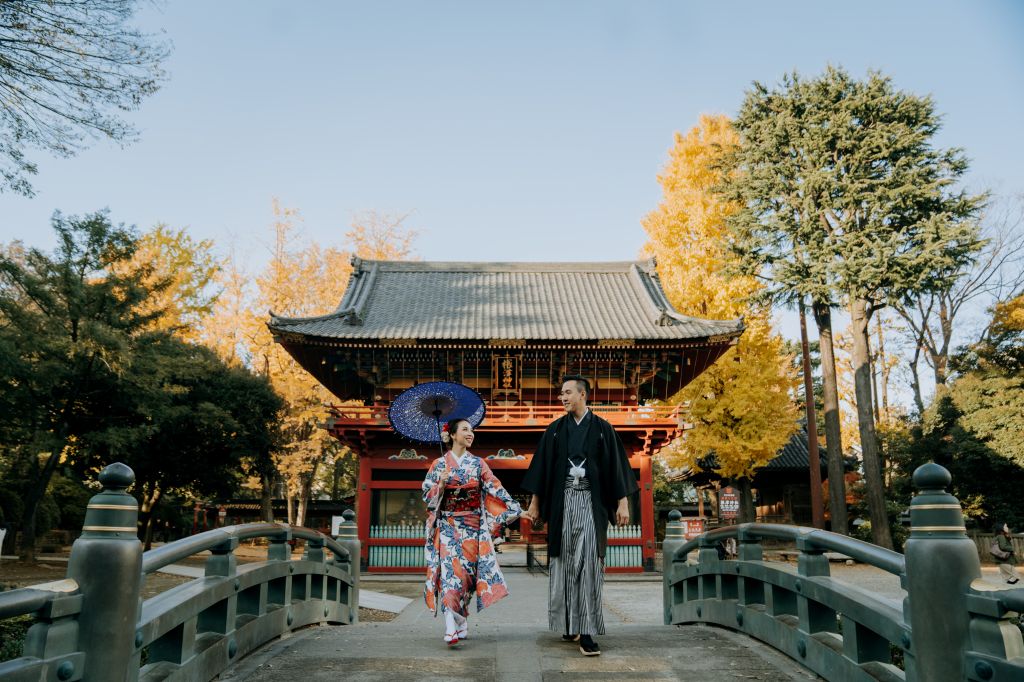 Catching spectacular views of Mount Fuji at Chureito Pagoda
Chureito Pagoda is a five-storey Pagoda which overlooks the spectacular Mt Fuji in the distance. The Pagoda is also the best location to capture the alluring golden foliage in November, along with the majestic Mt Fuji!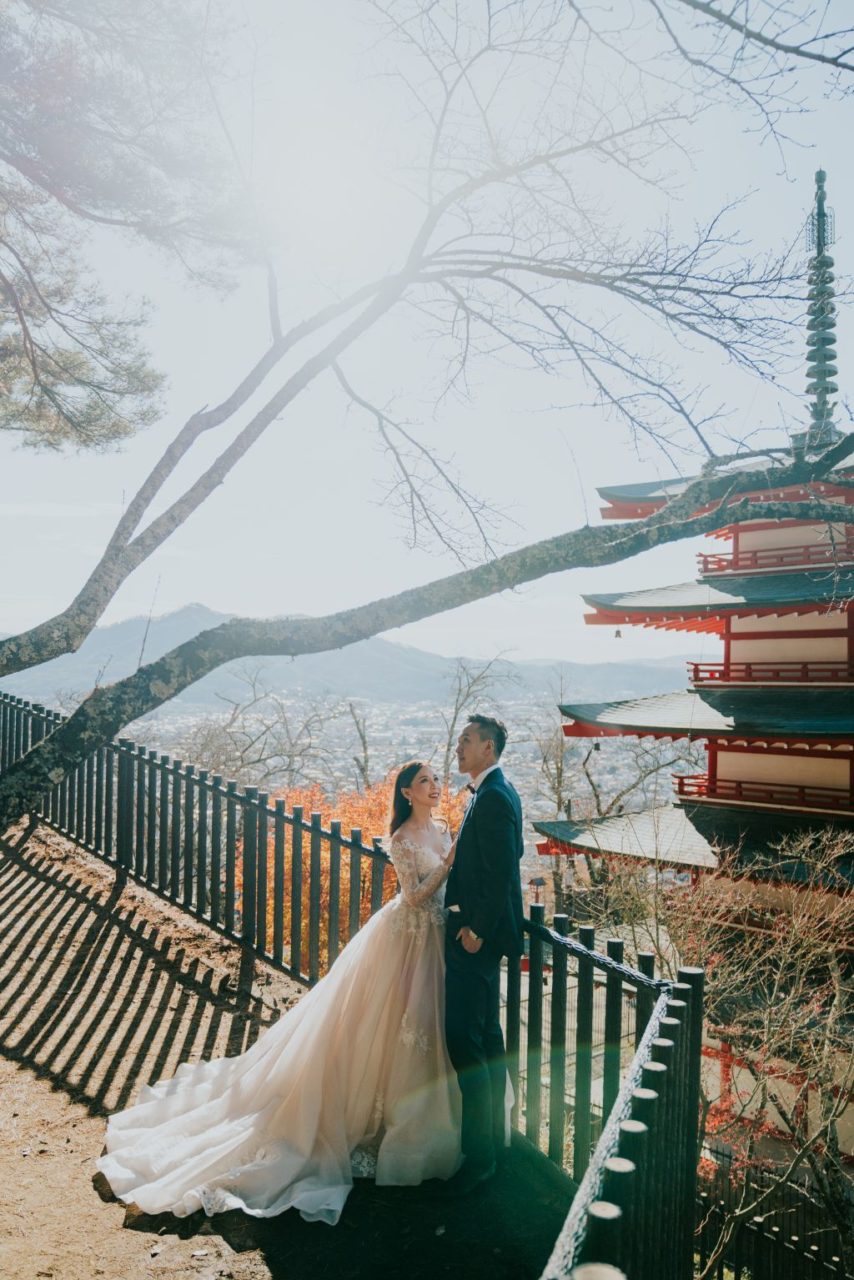 Sharing an intimate moment amongst the tall grass
The tall cogon grass in the autumn can be a perfect location for an intimate photo with your partner, as it adds an air of mystery to your photos!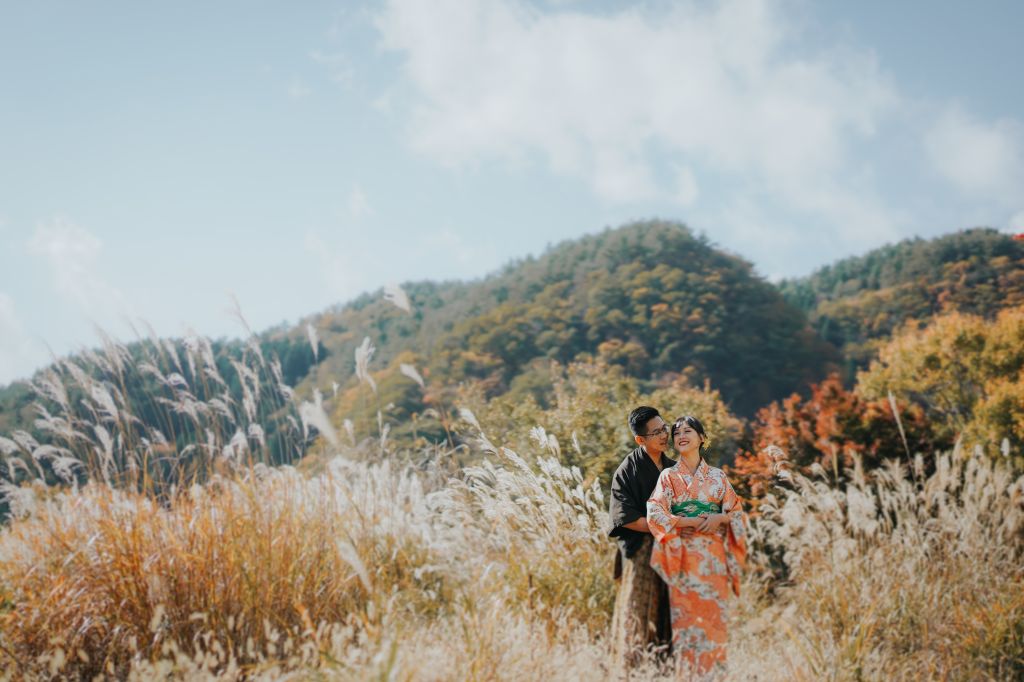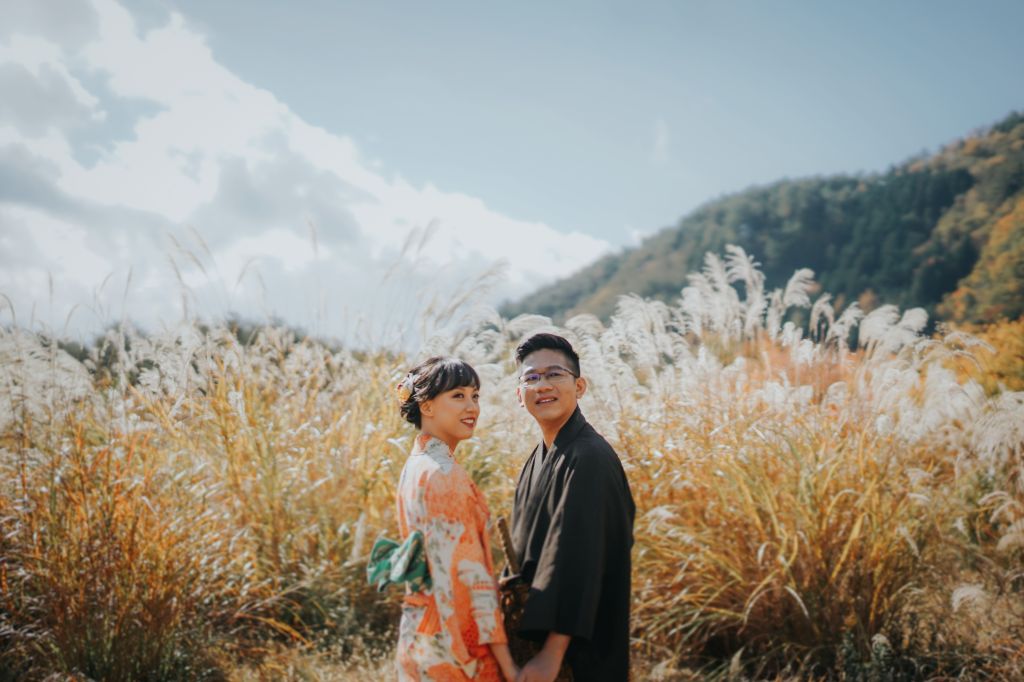 Besides being one of the the best time of the year to visit Japan, doing a wedding shoot in Tokyo during autumn will surely make your wedding photos look stunning!
We have different wedding photography packages in Tokyo for you to choose from. From pre-wedding to post-wedding, we would love to capture your most memorable moments during your vacation in Japan.