Kyoto is a popular location for wedding photoshoots, and it is one of Japan's most populous cities. It was even the capital of Japan from 794 to 1868. Kyoto is rich in Japanese culture since it is home to many shrines, temples, and other historical structures.
Hence, Kyoto is a hot spot for kimono shoots, since the traditional Japanese houses match perfectly with the kimonos, adding a historical charm to photos. Kyoto is also the best place to experience geisha, which are female Japanese entertainers who perform traditional dances and singing.
Locations
Kyoto is well-known for its Fushimi Inari Shrine and Gion District. The Fushimi Inari Shrine is the perfect location for a kimono photoshoot, with its bright orange Torii gates. The Gion District is lined with wooden shops and houses, and there are many noteworthy picture spots in the district! Gion District is also a great location for a kimono shoot since your kimonos will match perfectly with the traditional Kyoto architecture.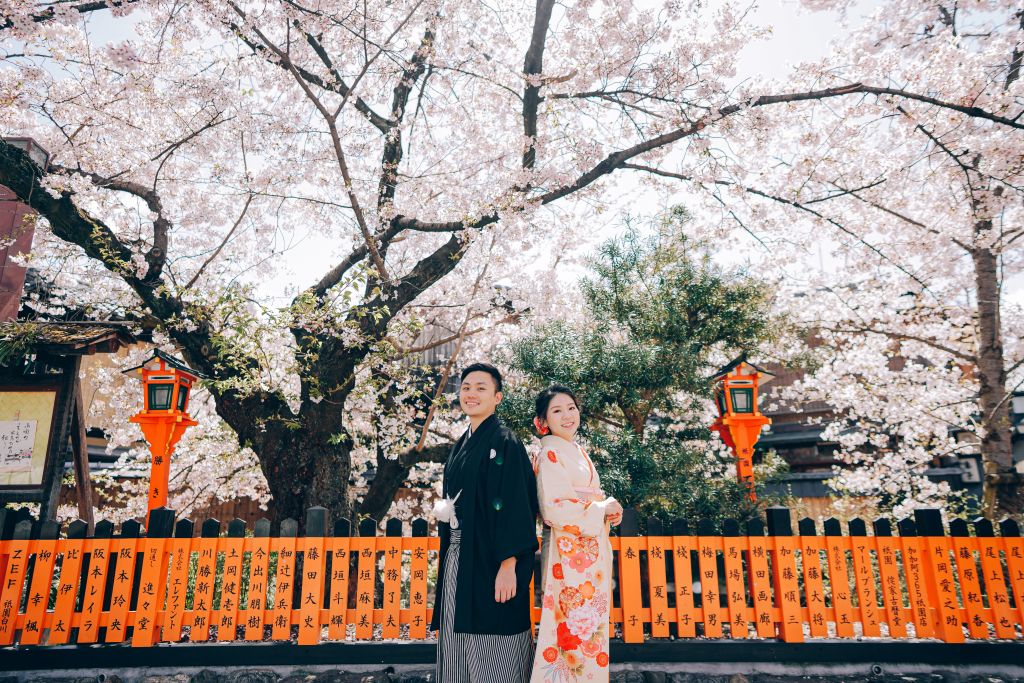 If you are looking to rent a Kimono for your photoshoot, do check out our guide on Kimono rental here!
Kyoto is also blessed with the beautiful nature. The bamboo grove in Kyoto is also a popular photoshoot location and tourist attraction. Standing amidst these soaring stalks of bamboo, your photos will definitely look unique, and you can spend a romantic and quiet afternoon with you partner there.
Apart from Kyoto, many couples also visit Nara for their photoshoots. The Nara Deer Park is the most famous park in Nara, and the free roaming deers are enchanting companions for your photoshoot!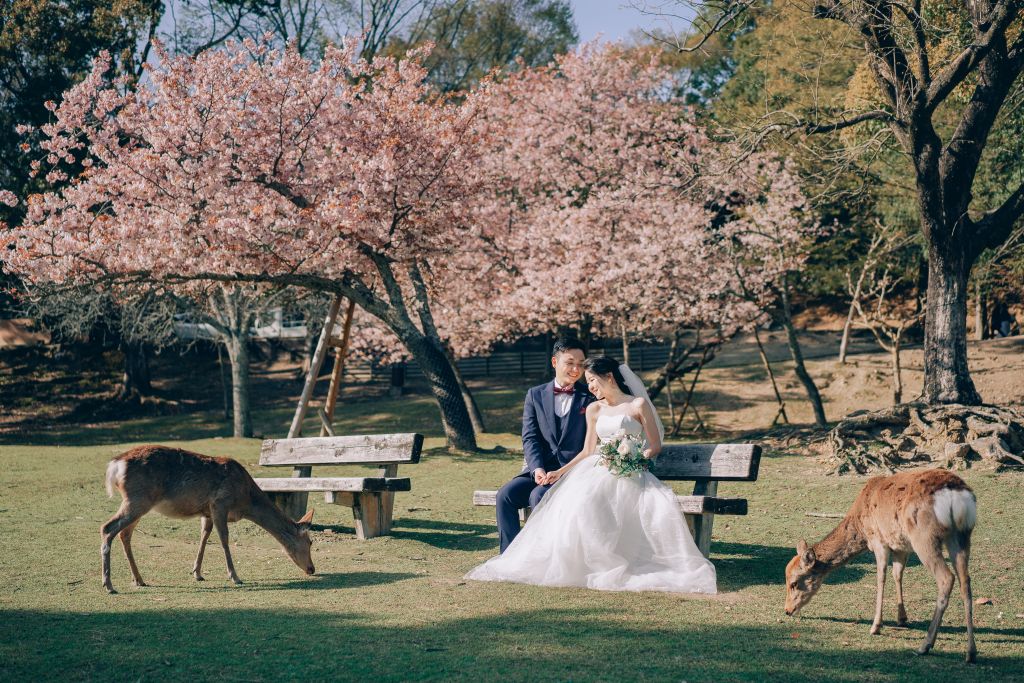 Osaka's popularity as a tourist attraction is compatible to that of Tokyo and Kyoto, and the city is filled with many shopping and modern attractions. Dotonbori is Osaka's famous tourist destination, with its streets decorated with bright showy neon sign boards. Dotonbori is also well-known for its Instagram-worthy Glico running man sign board.
Discover our best picks for photoshoot locations in Kyoto, Nara and Osaka.
Packages
We have 2 main packages for our Kyoto photoshoots – the classic package which is priced at JPY 200,000 and the premium package at JPY 320,000. The classic package includes 4 hours of photoshoots, 30 edited photos, and 2 locations, while the premium package includes 8 hours of photoshoot, 40 edited, and 3 locations.
Prices
The cheapest option is to engage in a local photographer, at below JPY 100,000. However, there may be communication issues due to language barriers and it is difficult to source for a local photographer.
The next most affordable option is to book with a specialised destination company, with prices ranging between JPY 100,000 to JPY 200,000. These companies have photography team based locally at each destination, and they photographers are locals, so they will know the best places to shoot at.
At OneThreeOneFour, our Kyoto photography packages start at JPY 200,000.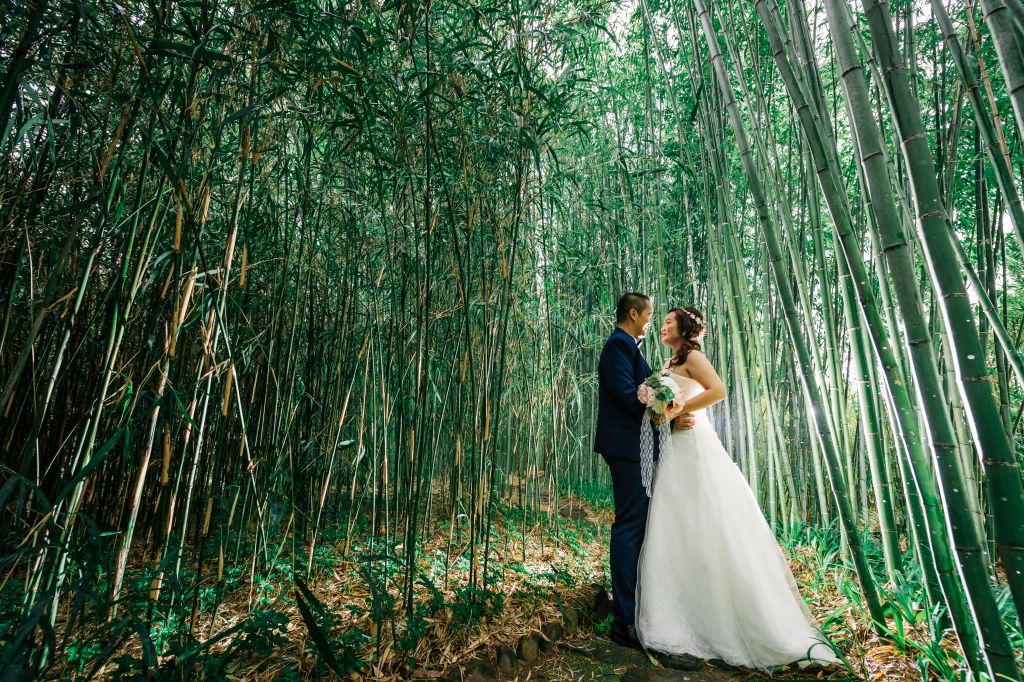 If you are looking to engage in a local Japanese wedding photoshoot boutique, it will cost you around JPY 200,000 to JPY 300,000. However, there may also be language barriers, and since they are catered for local Japanese couples, there may be major differences in the style of photography, makeup, and wedding dresses.
Flying your own photographer and makeup artist over would be the most convenient and reliable option. However, this is extremely costly, with you having to pay more than JPY 400,000, since you would need to pay extra air ticket and accommodation prices.
With all this information in mind, you may still have some questions in mind. Hence, we have prepared answers for some frequently asked questions below!
Q & A
When is the best time for photoshoots?
It is best to visit Kyoto during fall (October to November) and during spring (March to May), since summers in Kyoto are humid and winters are extremely cold. The cherry blossoms usually bloom during the spring season in Kyoto, hence if you want to capture the gorgeous baby pink sakuras for your shoot, be sure to visit Kyoto in Spring!

SEE ALSO: Japan Cherry Blossom 2020 Forecast & 40 Photo-Worthy Spots You'll Need To Know
How many days should I allocate for the photoshoot?
Most photoshoots in Kyoto can be completed within a day since the locations are nearby one another. Our Kyoto photography packages take up to 4-8 hours, and including makeup and some buffer time, it should finish in a day.

However, many couples would want to spend some time travelling around Kyoto prior to their shoot or after their shoot has been done. Since Kyoto is a city with many tourist attractions, it is recommended that you spend around 2 days or more there if you would like to have adequate time to travel around the city!
Can I choose the locations?
We have curated a list of popular locations in Kyoto, Nara and Osaka for you to choose from, hence you can pick from our list of locations.

Unlike photoshoots in Tokyo and Hokkaido where you can only pick locations from specific fixed area combinations (because the areas are far from each other), you can pick any locations you like in our Kyoto, Nara and Osaka list.

If you would like to visit the locations that are not on our list, feel free to check with our coordinators! We would be happy to advise you!
Are there any extra fees?
Some locations charge an entrance fee, while others may charge a photo fee to couples who are using their space for photoshoot. For Nanzenji Temple which is great for indoor shoots, entry into the Nanzenji complex is free, but admission fees are charged on a per-attraction basis.

For Eikando Temple, admission during autumn period is JPY 1000 in the day, and JPY 600 at night. As for Nara Deer Park, admission is free, but you will most likely wish to purchase deer crackers during your visit. The deer crackets are priced at JPY 150 per pack. The entrance fee for Osaka Castle costs JPY 600.

Take note that these fees are charged by the management of the location. For OneThreeOneFour couples, you won't have to worry about any hidden costs, since we will advise the relevant fees when we plan the photoshoot for you.
Where should I stay in Kyoto?
We recommend our couples to stay near their chosen photoshoot locations, or near to amenities like subway stations. In Kyoto, we recommend staying in the Southern Higashiyama, since it is near some of the city's main attractions.

There are also plenty of shops and restaurants around, especially near the Gion area. You can immerse yourself in Kyoto's traditional entertainment districts at the Gion District since Kyoto is especially well-known for geisha.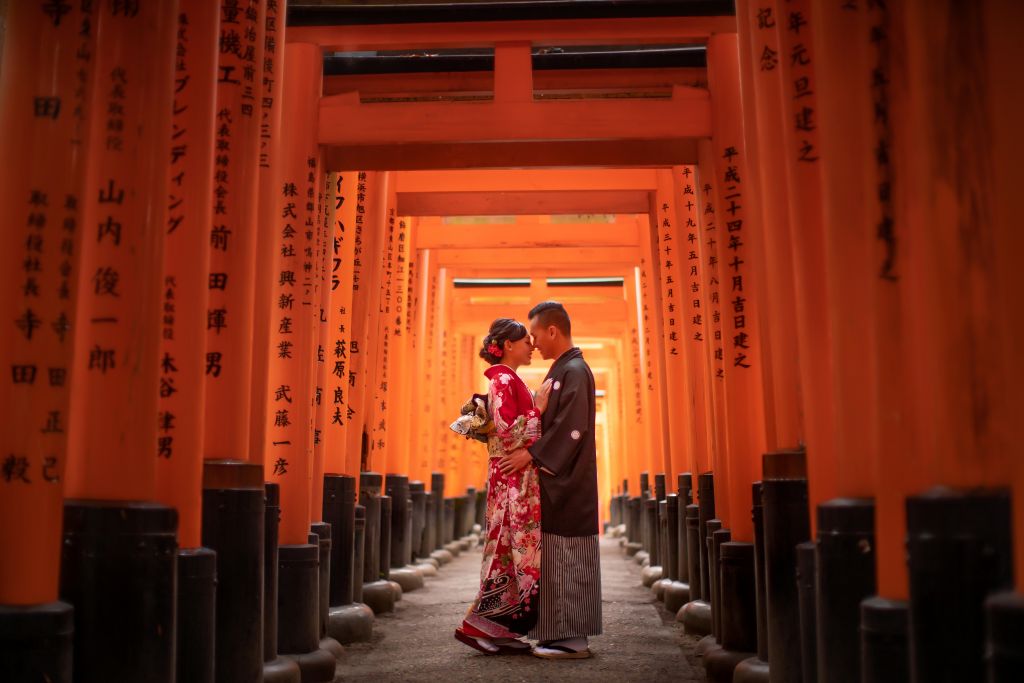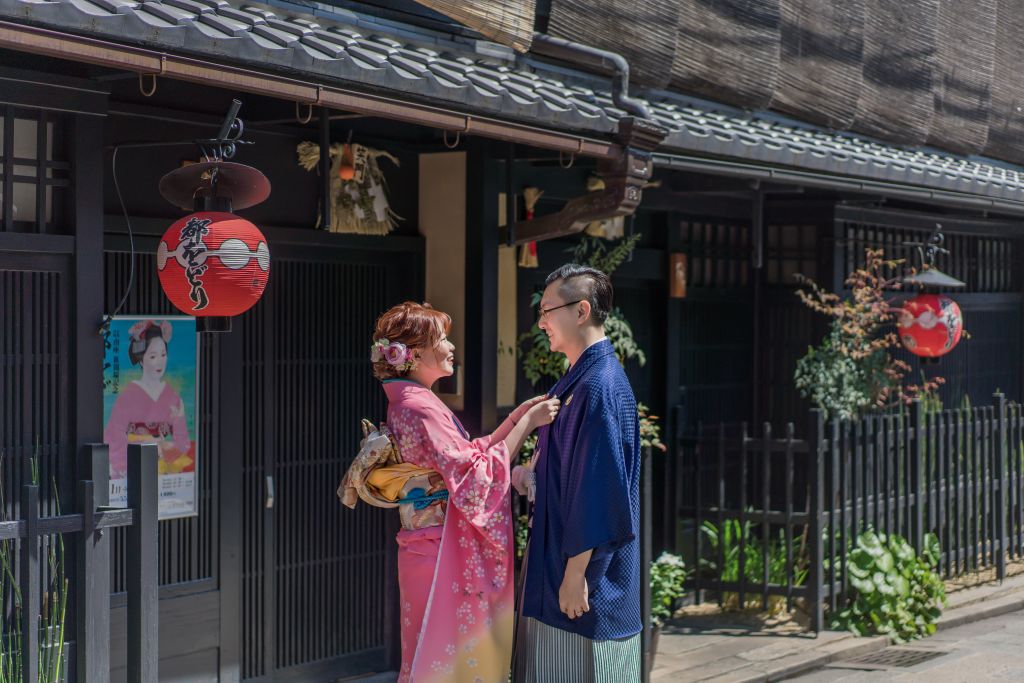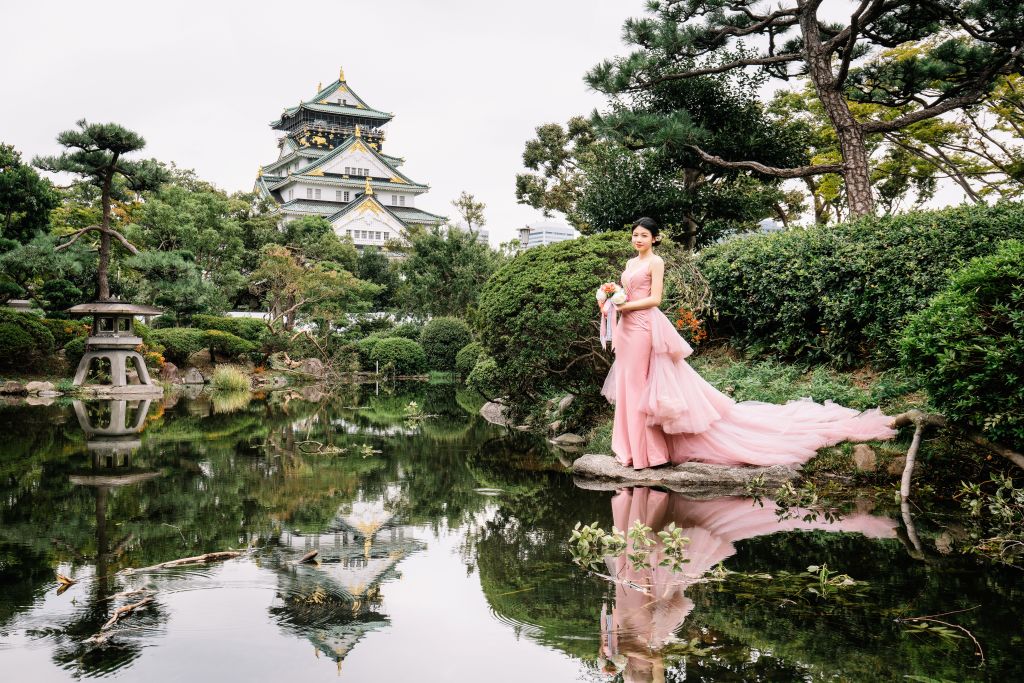 We hope this guide will be helpful for couples who are planning to do their wedding photoshoots in Kyoto, Nara and Osaka. For more information on our Kyoto wedding photography packages, be sure to check our website!