Japan is a popular wedding photoshoot destination for many, since it offers a perfect mix of city and natural sceneries. The variety of breath-taking sights that Japan offers makes it a perfect destination for couples who can't decide on just one setting!
Kyoto
Kyoto is probably the most popular city that all couples swarm to for their photoshoots! Kyoto is a cultural haven on its own, with the oldest temples and streets filled with preserved Japanese traditional houses. Many couples also like to do their Kimono photoshoots here!
Fushimi Inari Shrine
Kyoto is home to many of the most popular shrines, especially the Fushimi Inari Shrine. The name may sound foreign but you will recognise it from the pathway that is connected by thousands of bright orange Torii gates. It is also home to the popular "floating" Torii gate.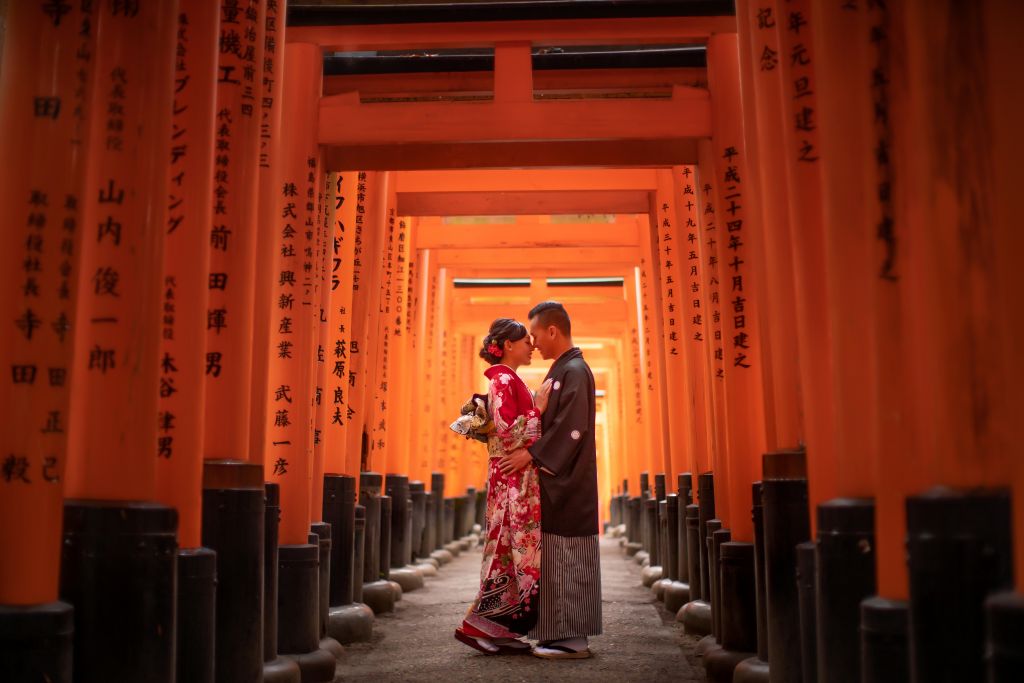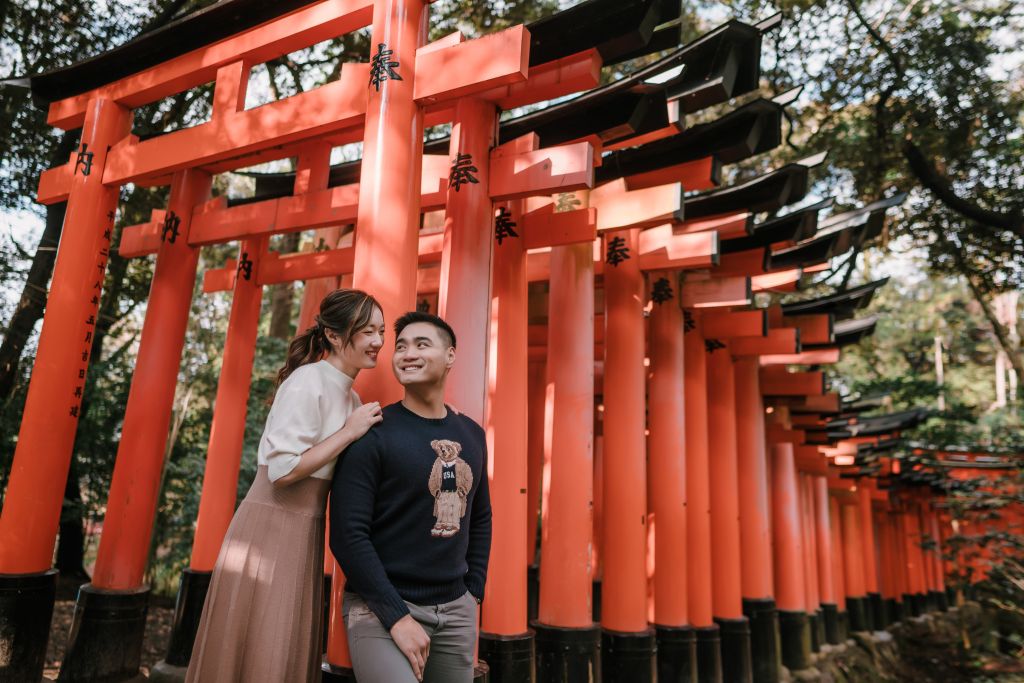 Gion District
The renowned Gion District is the best preserved example of traditional Kyoto architecture. It is lined with wooden shops that resemble the old streets of Kyoto and there are many noteworthy picture spots along this path! The olden shops is a perfect fit with your kimono outfits!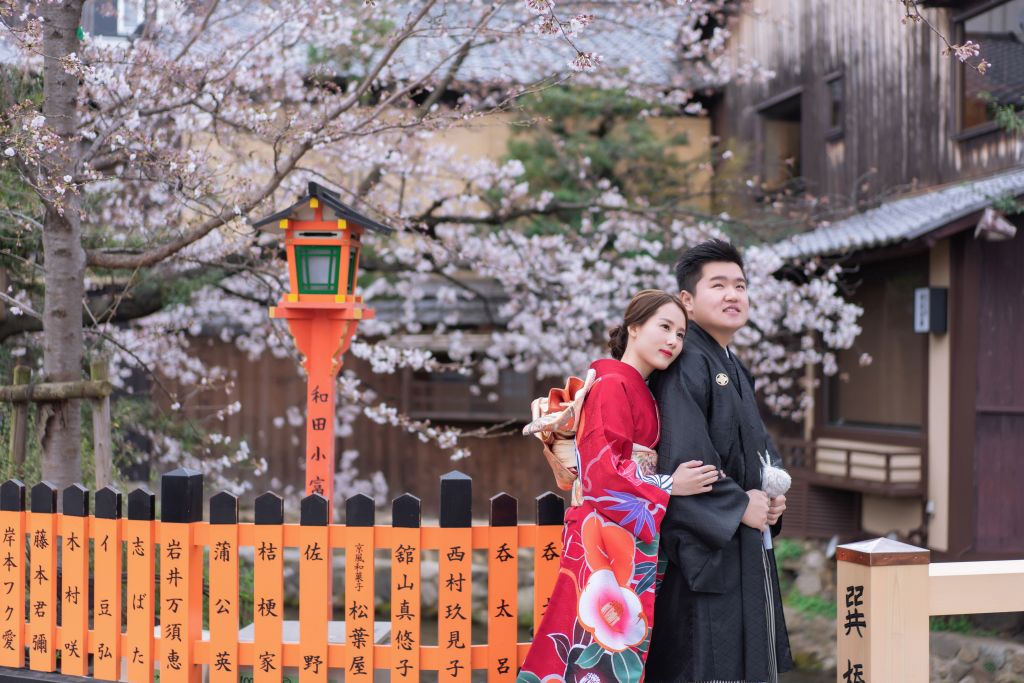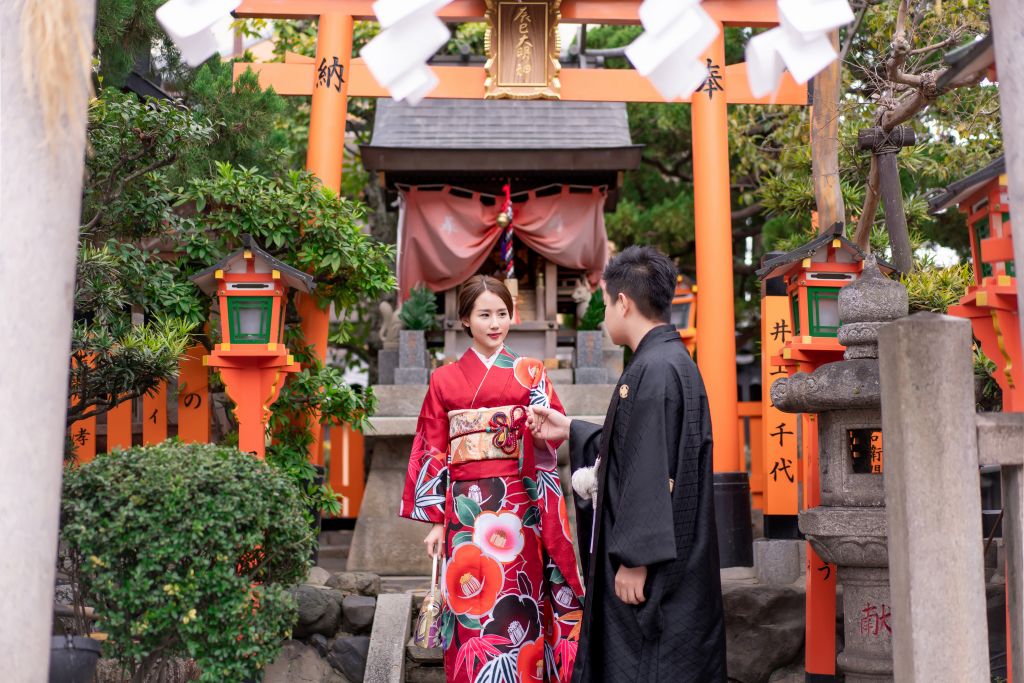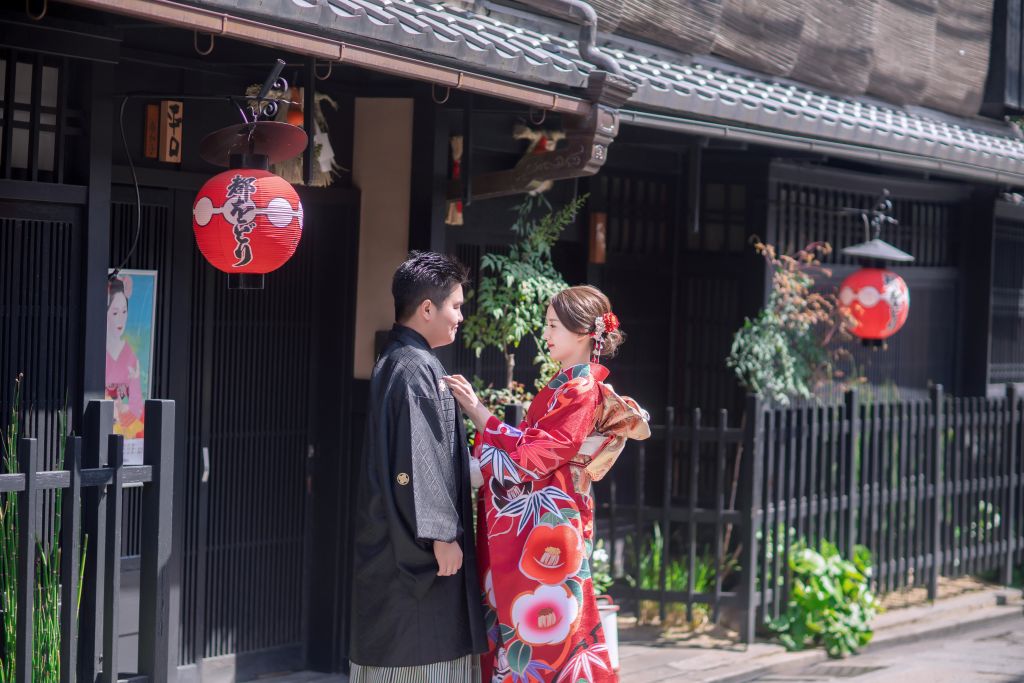 Bamboo Grove
Kyoto is also blessed with the beautiful nature. Its gardens are full of refreshing and vibrant colours in all seasons. The bamboo forest in Kyoto is also a popular spot and the perfect place to enjoy a calm and peaceful afternoon.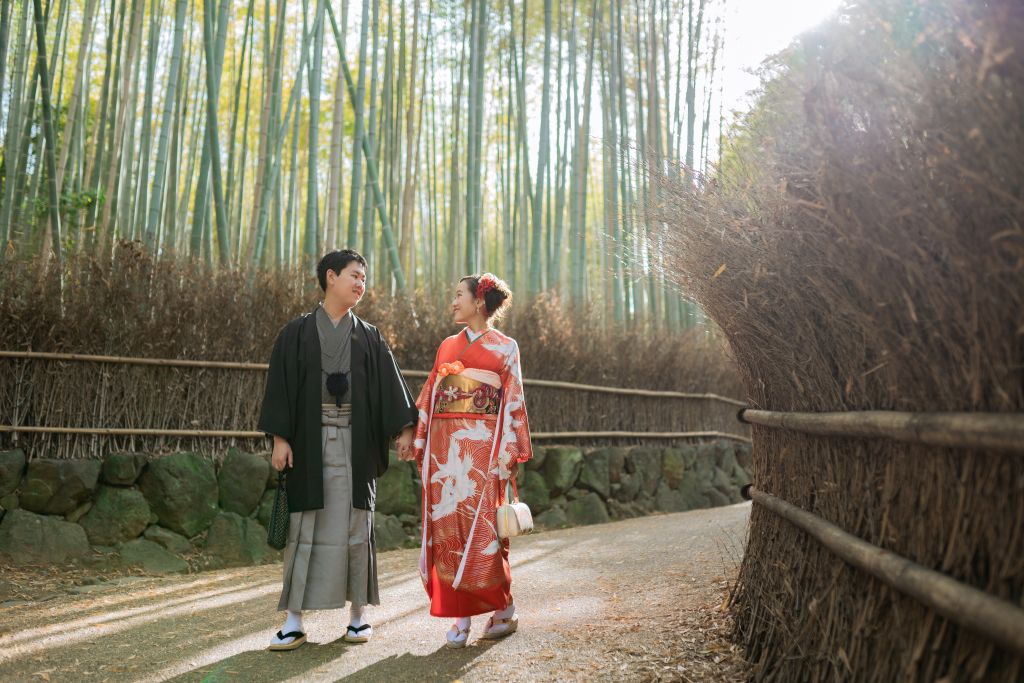 Kamogawa River
The Kamogawa River is yet another of Kyoto's favourite spots. Locals and tourists alike love to head to this place to spend a lazy afternoon. The lake is mesmerising in Spring when the cherry blossom trees surrounding it start blooming. There are also many other lakes around Kyoto if you feel like heading out of the city area!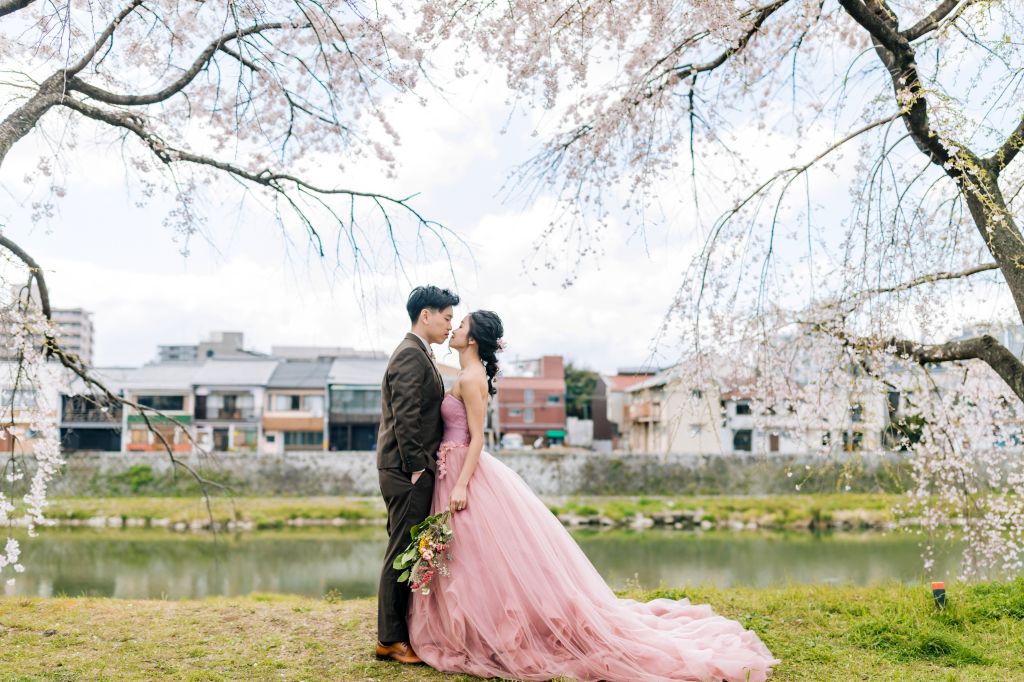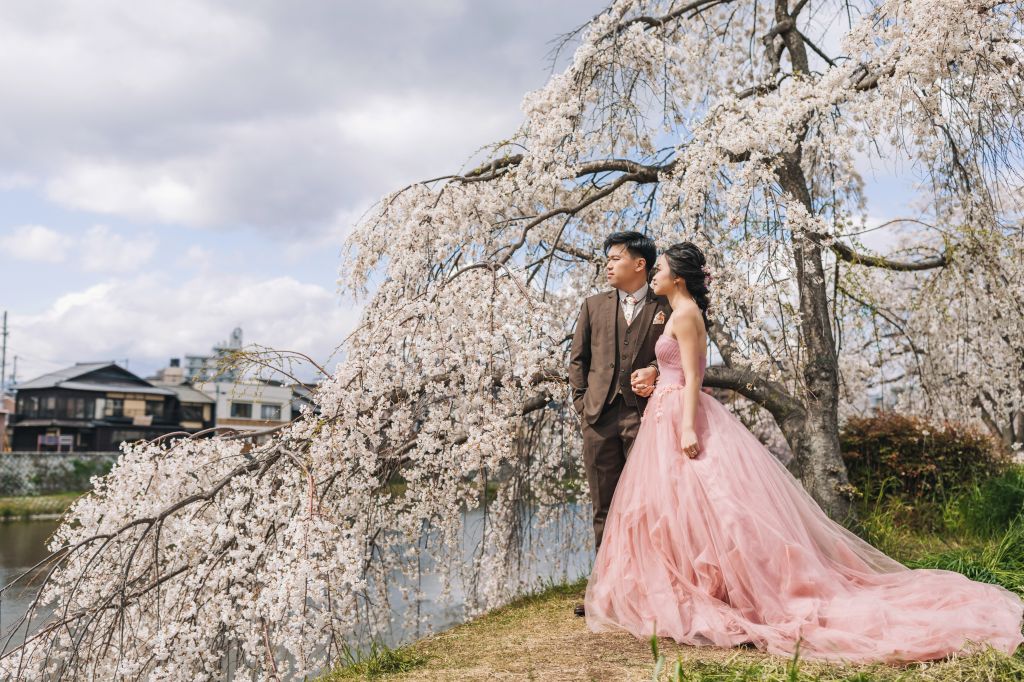 Ninenzaka
Ninenzaka is one of Kyoto's most attractive streets which is lined beautifully with traditional wooden shophouses. Here, you get to experience Kyoto before modernisation took place. This is a popular spot during the cherry blossom season too!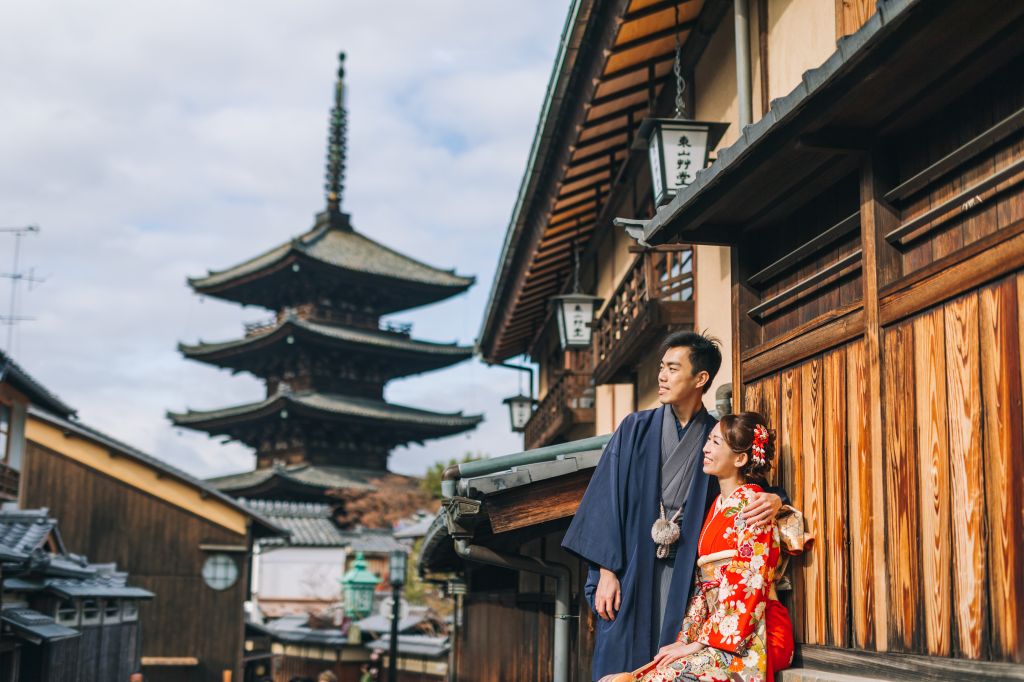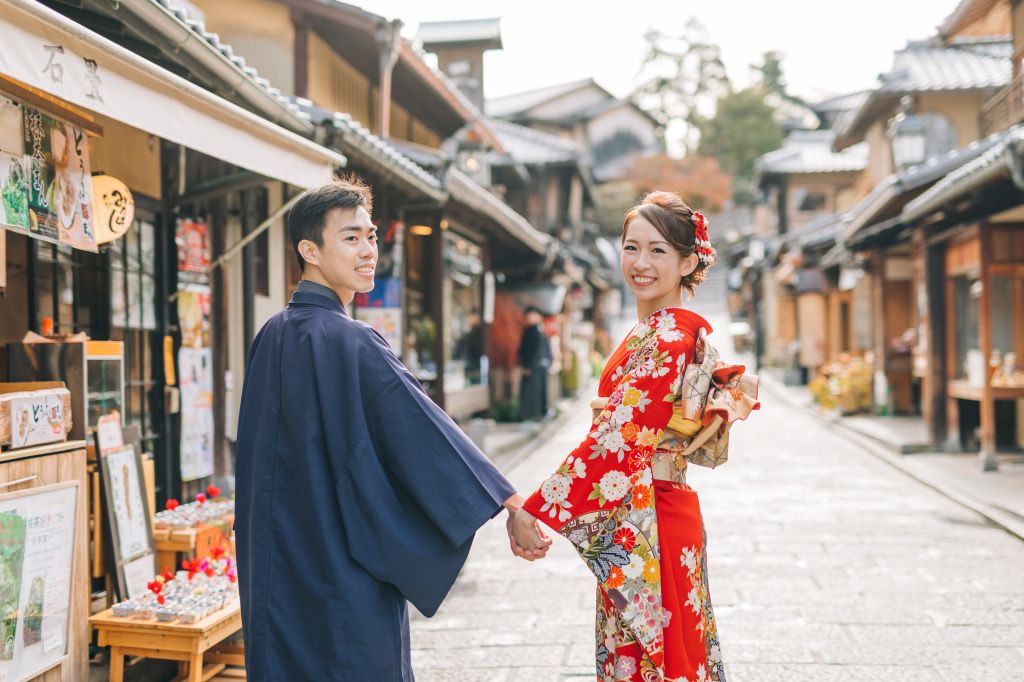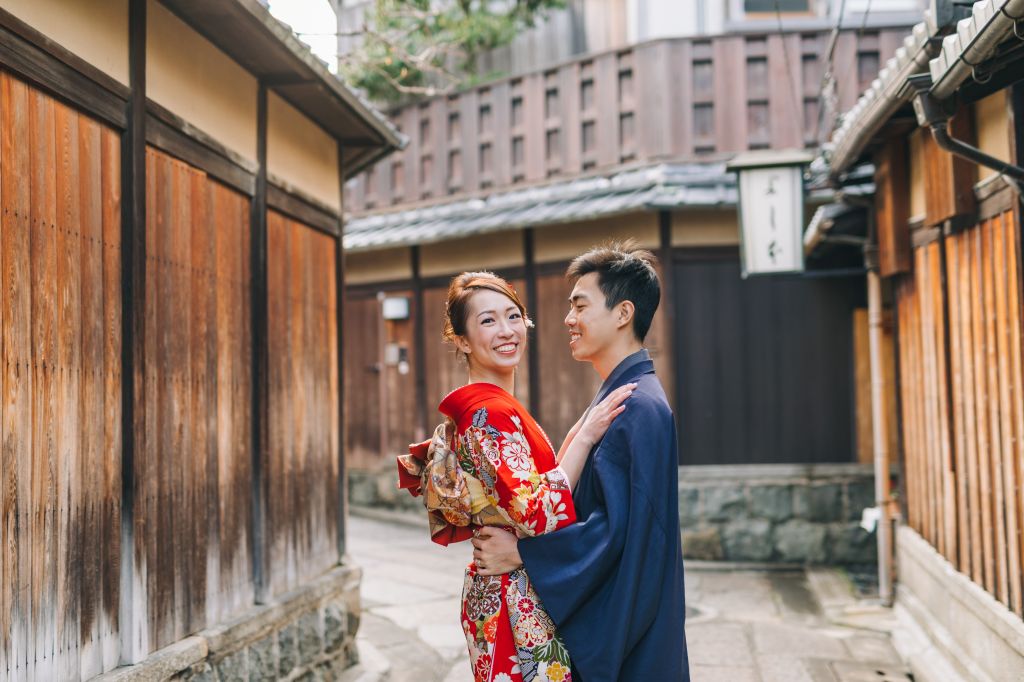 Nara
Nara is a city that holds much historic essence. It is one of the most important cities in olden Japan and the place where Japanese temples were born.
If you are interested in learning and experiencing the history of Japan, this is a great place for you! Fret not, there are also many other picture-worthy spots in Nara close to Mother Nature.
Nara Deer Park
The Nara deer park is probably the most famous park in Nara and you can always see pictures of it all over Instagram. It is a great place for a photoshoot and it is as close to nature as you can get! The thousands of free roaming deers are also enchanting companions for your photoshoot!
Mount Wakakusayama
At the top of Mount Wakakusayama, there is a spot that overlooks the entire city. The panoramic view is breathtaking and made even more gorgeous with Nara's perfect sunsets.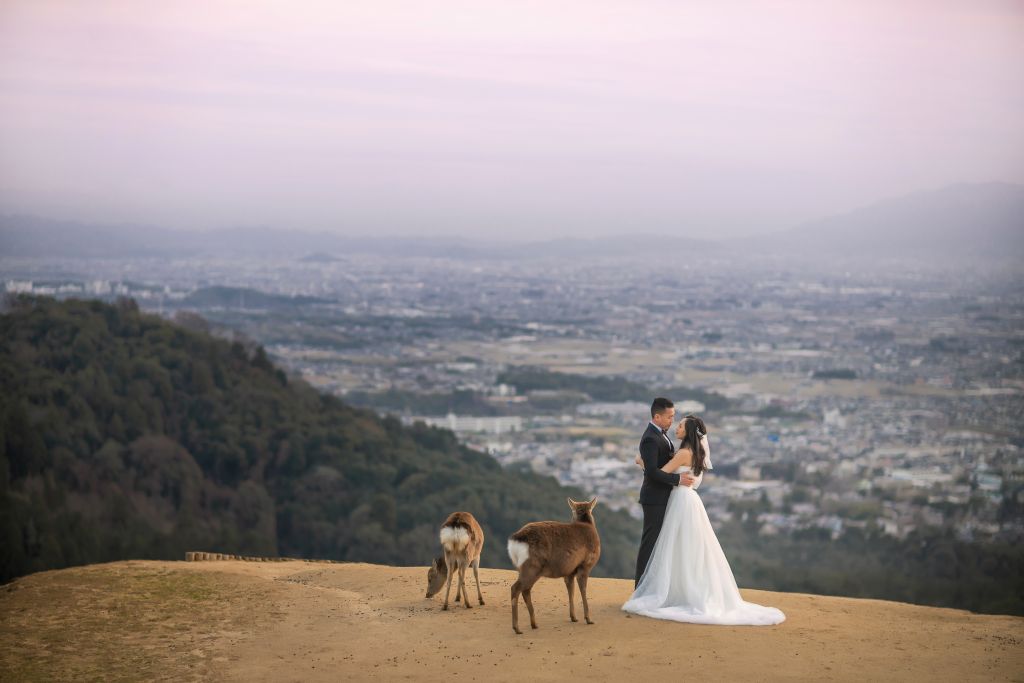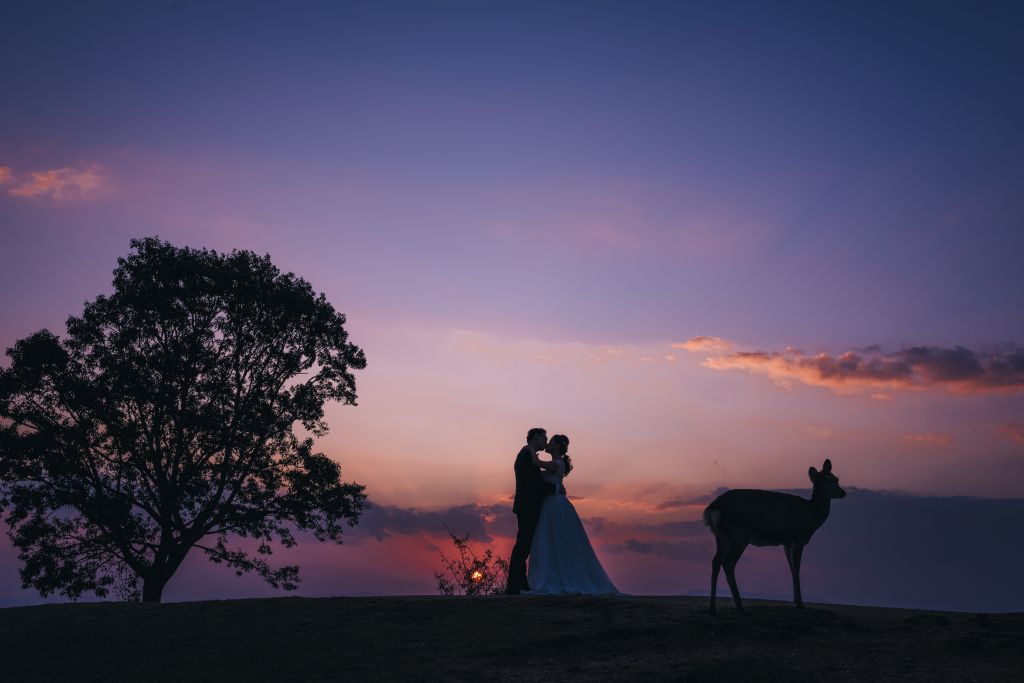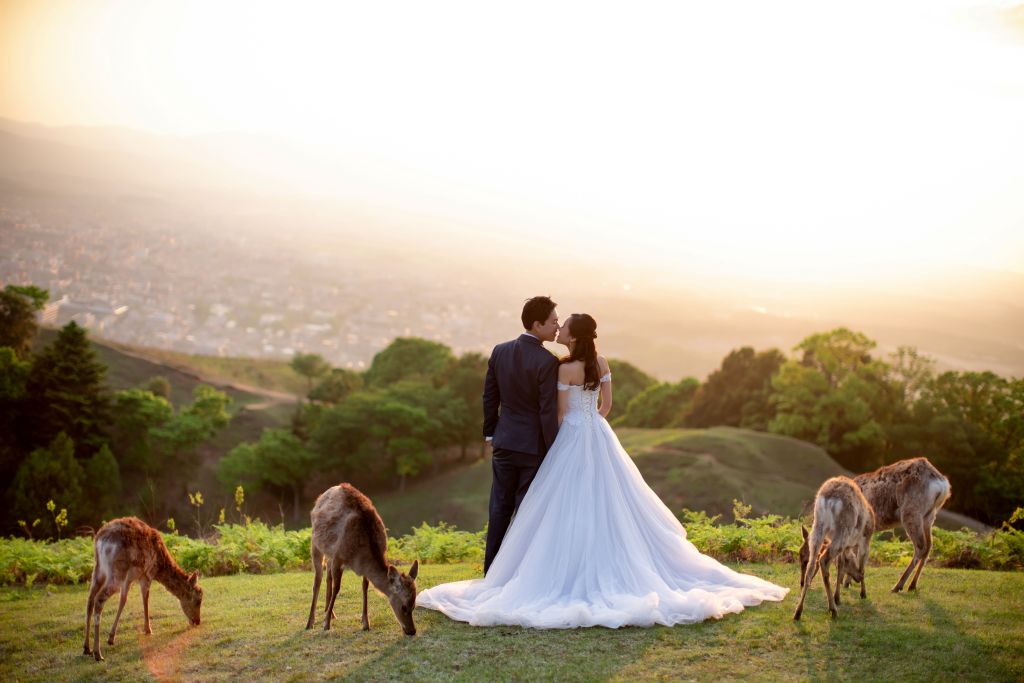 Osaka
Osaka is the second largest metropolitan area after Tokyo, and its popularity as a tourist attraction is compatible to that of Tokyo and Kyoto. Osaka has many shopping and modern attractions, but it also has a historical side to it, exhibited by the famous Osaka Castle.
Osaka Castle
Osaka Castle is one of Japan's most famous landmarks. It showcases the rich history of Japan and the majestic building will definitely make your photos look spectacular.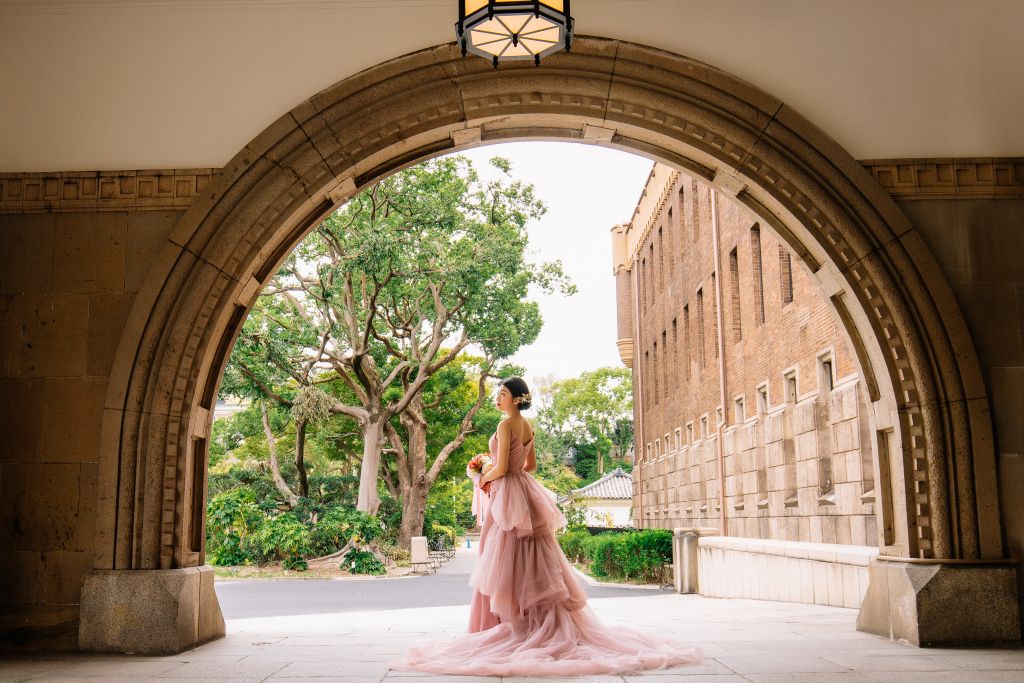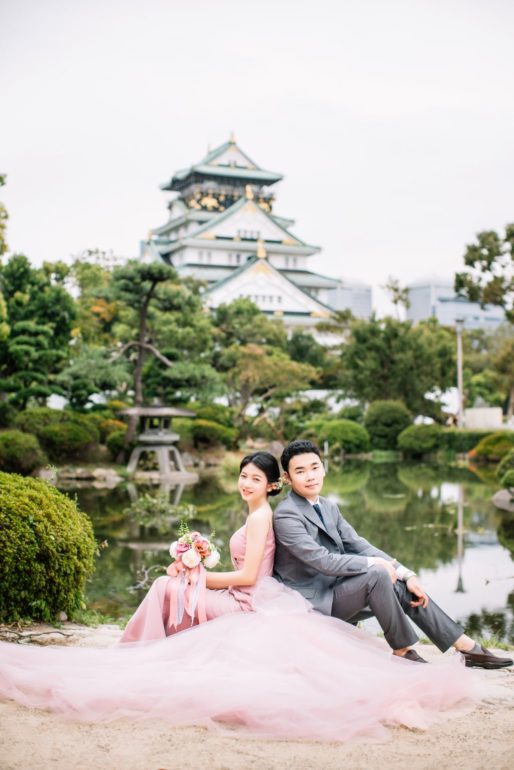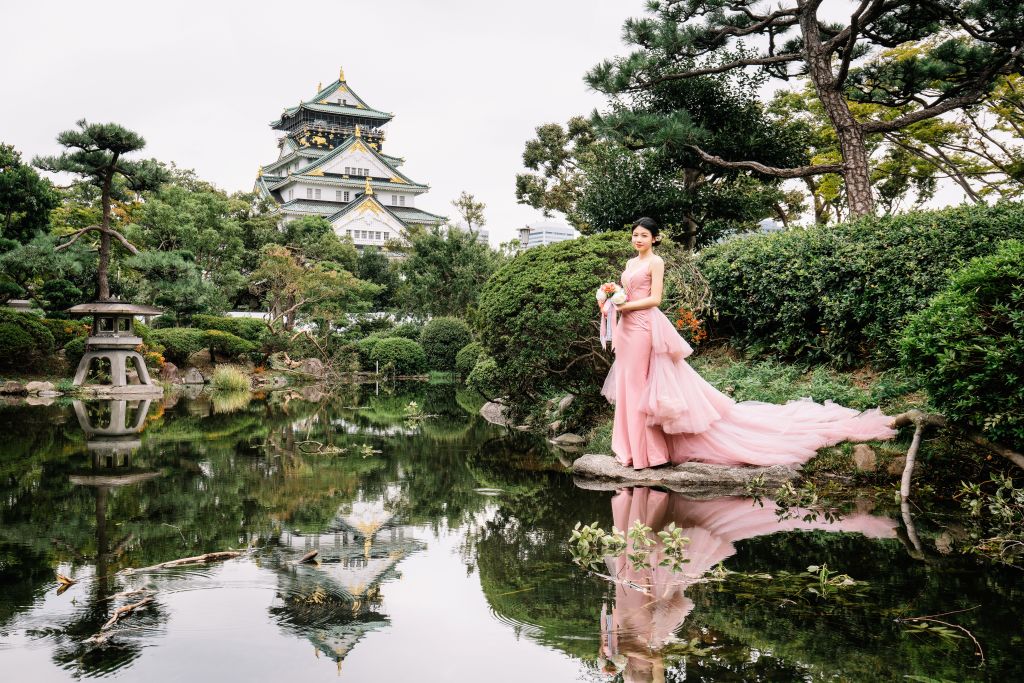 Dotonbori
Dotonbori is Osaka's most famous tourist destination and the streets are decorated with bright showy neon sign boards. Dotonbori is also famous for the Glico running man sign board above the Ebisubashi Bridge.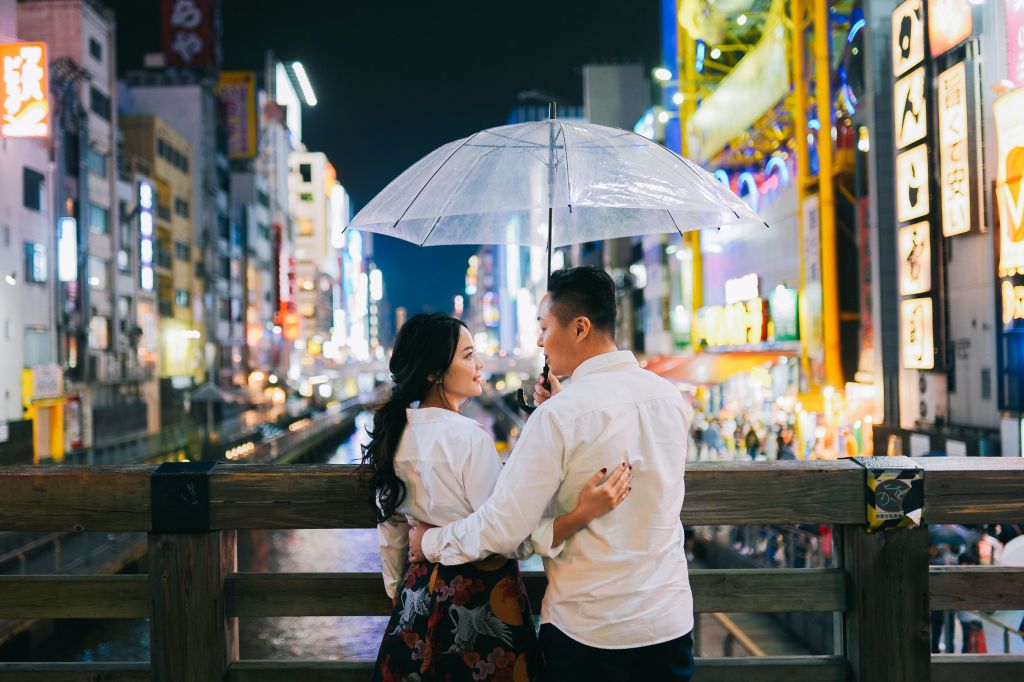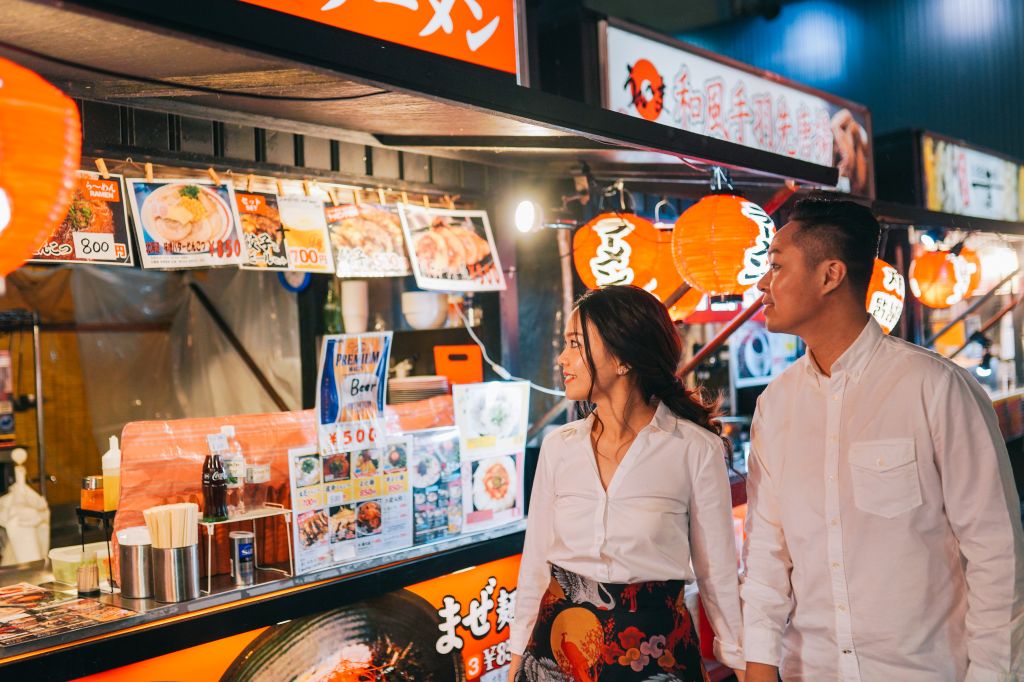 Shinsekai
Shinsekai is a colourful district in Osaka, and the area offers vibrant flashy signboards, as well as glaring neon lights. You can definitely get some Instagram-worthy shots here!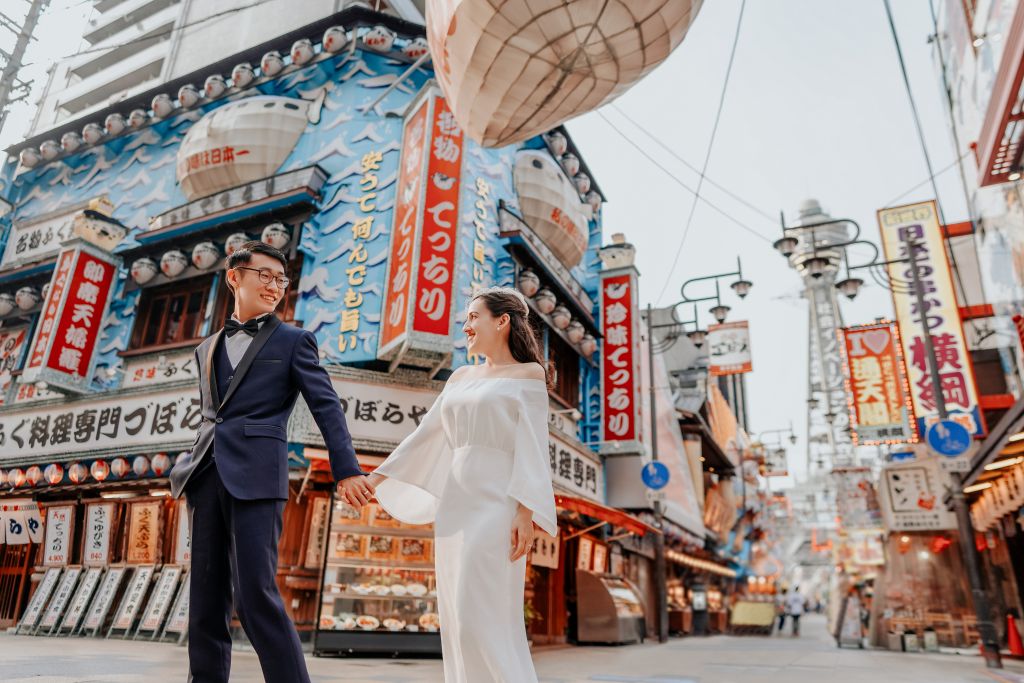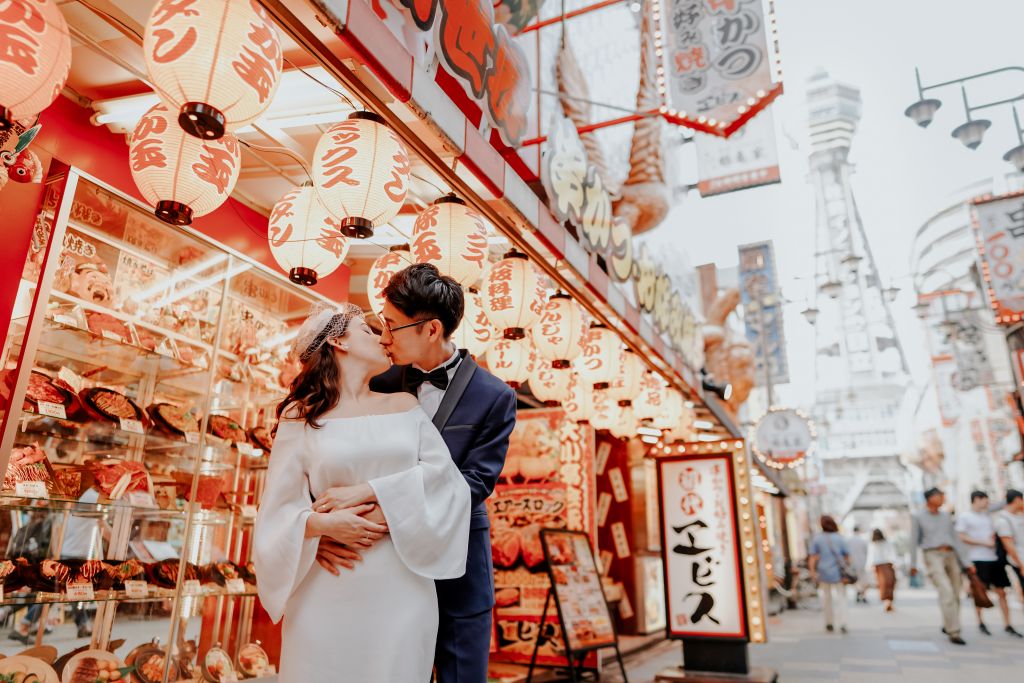 Are you planning to visit Kyoto, Nara or Osaka for a wedding photoshoot? We know all the hidden gems to bring you to to experience the best of Japan! Head over to our website to find out more about our affordable photoshoot packages!