Kyoto is a popular location for many couples to do their photoshoot at. It is also a popular tourist attraction, given its rich history and traditional architectures.
Osaka is Japan's second largest metropolitan area after Tokyo, and it has vibrant cityscape with neon lights and trendy shopping streets!
Nara is located near Kyoto and Osaka, just less than an hours' drive away! Nara is a city full of historic treasures, and you can find some of Japan's oldest and largest temples here. Of course, the famous Nara Deer Park is also a popular tourist attraction that is not to be missed!
It is of no surprise that many couples choose to visit Kyoto, Nara and Osaka for a pre-wedding photography session, since they are located near one another and there are plenty of stunning locations to visit for their shoot!
Here are 11 best ideas to make your Japan wedding photography in Kyoto, Nara and Osaka look absolutely stunning!
Taking a relaxing stroll around Gion District
Gion District is known to be an entertainment district, with its streets lined with traditional wooden houses. Dress up in a kimono and have a romantic stroll around the district!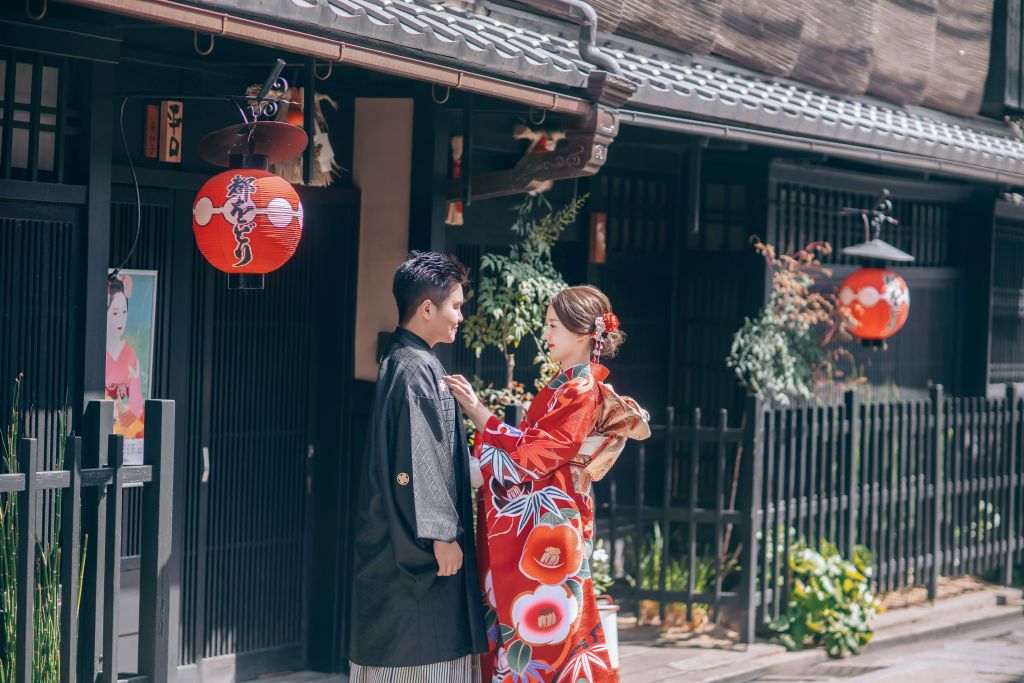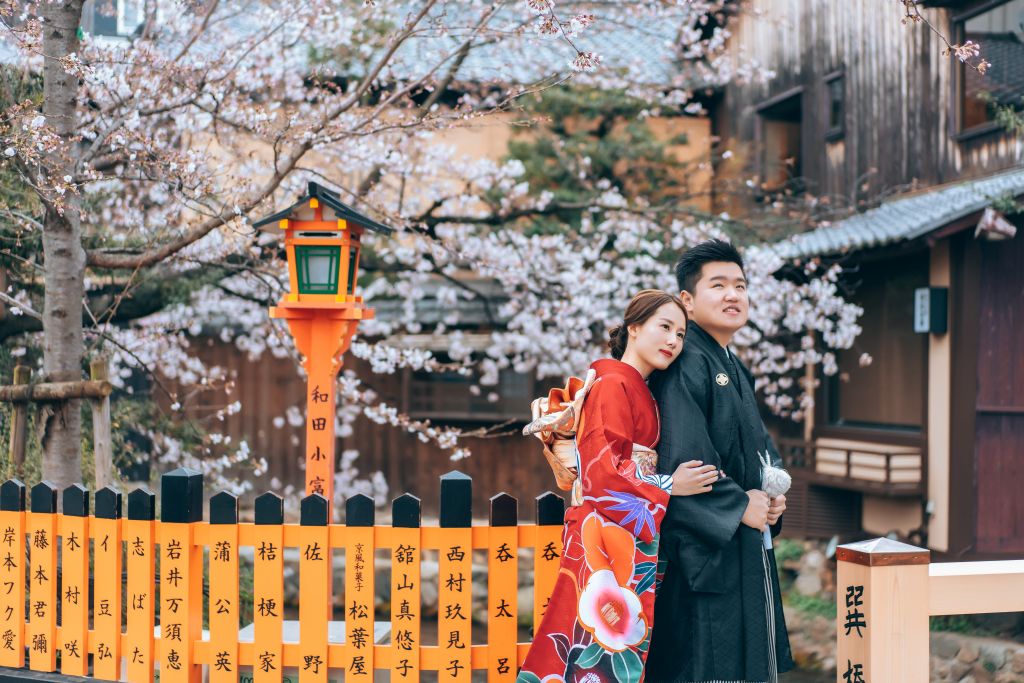 Visitng the Fushimi Inari Shrine
You have probably seen many photos of the iconic Fushimi Inari Shrine all over the Internet. The bright orange Torii gates will definitely add a pop of colours to your photos!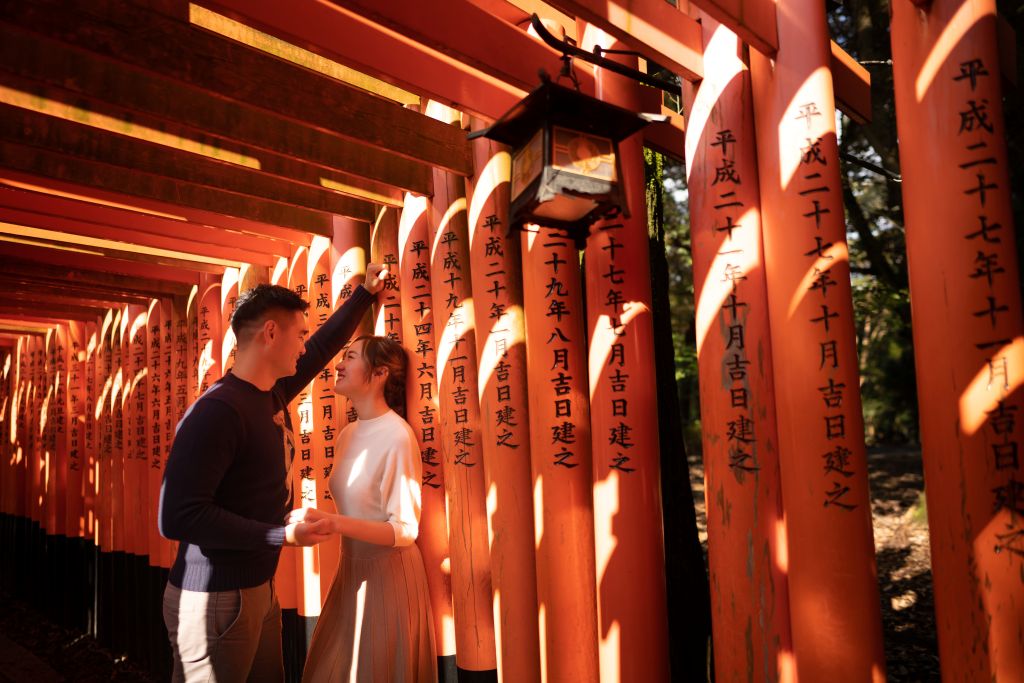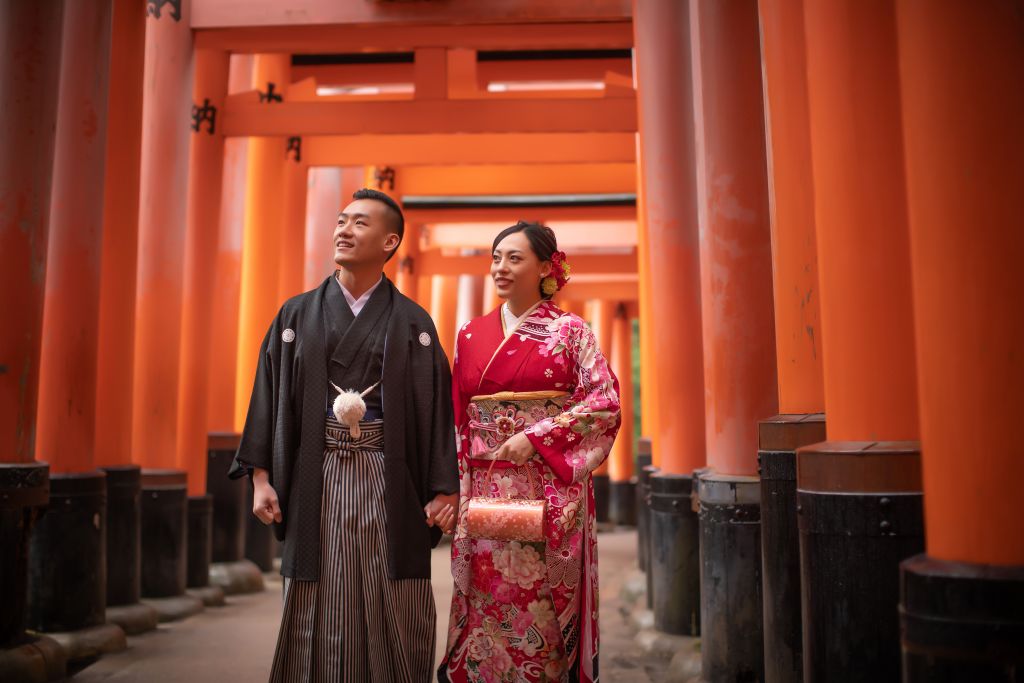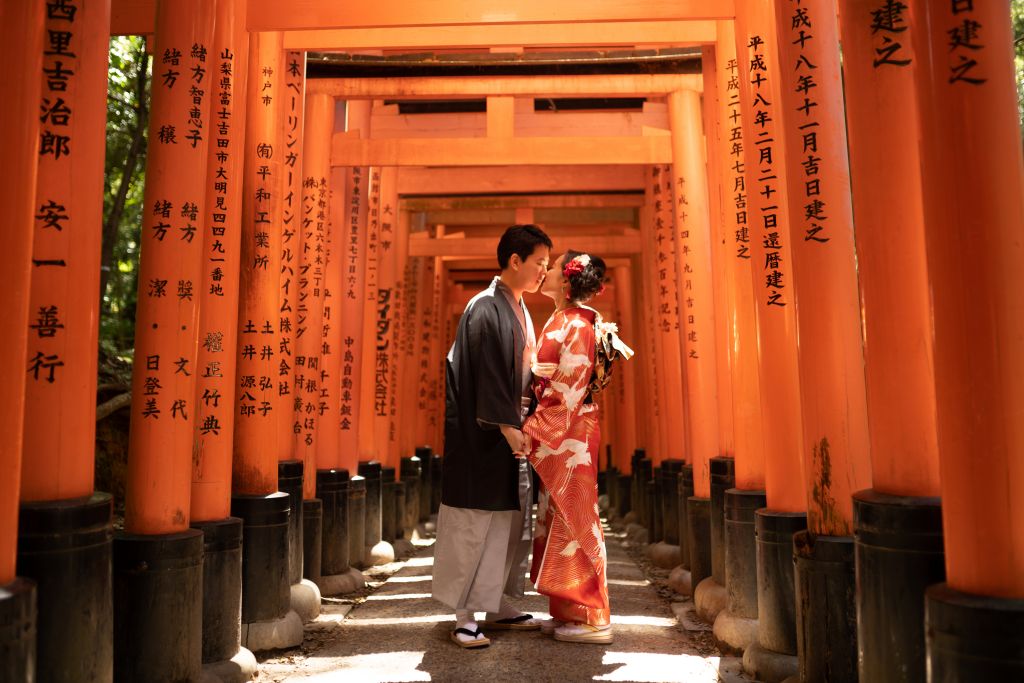 Admiring the cherry blossoms
Japan is well-known for its alluring cherry blossoms, and Kyoto is a great location to enjoy the pink foliage! Visit Kyoto during spring to capture the lovely cherry blossoms!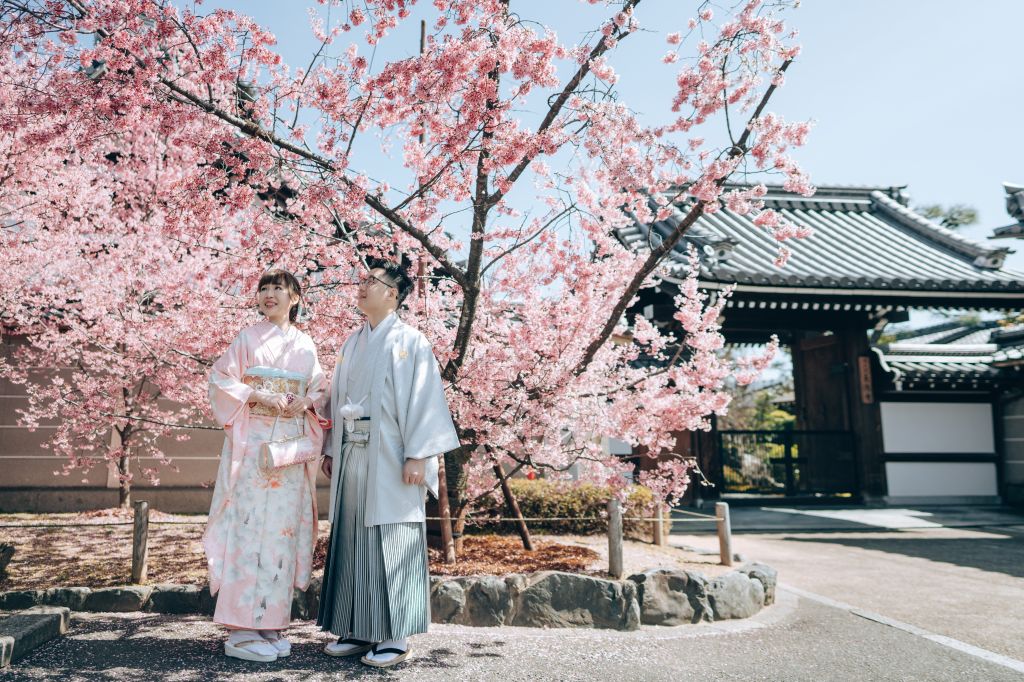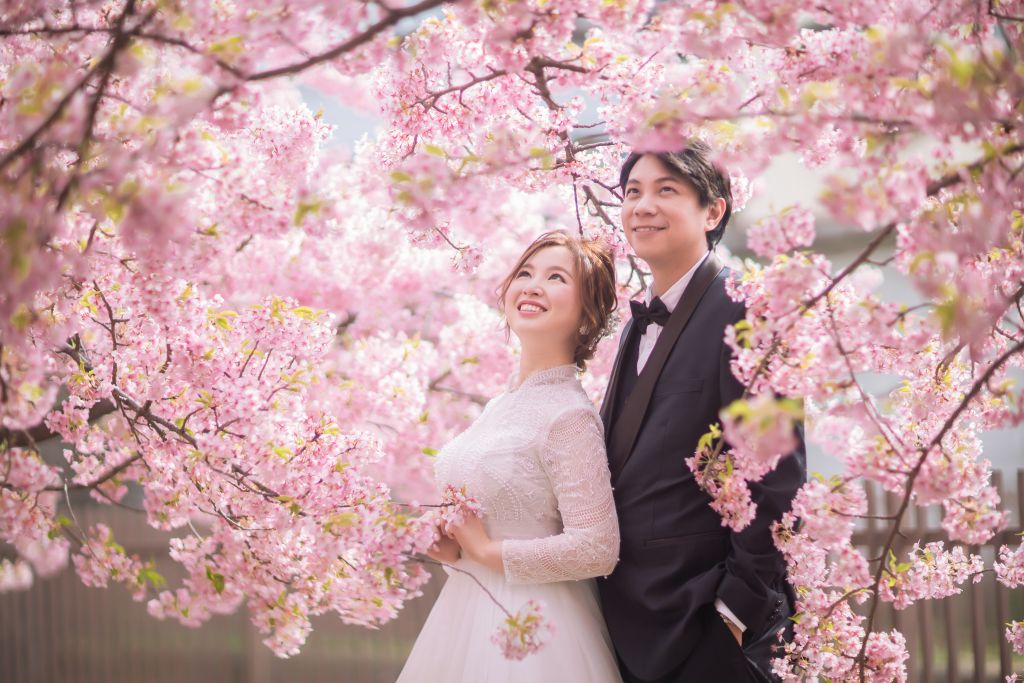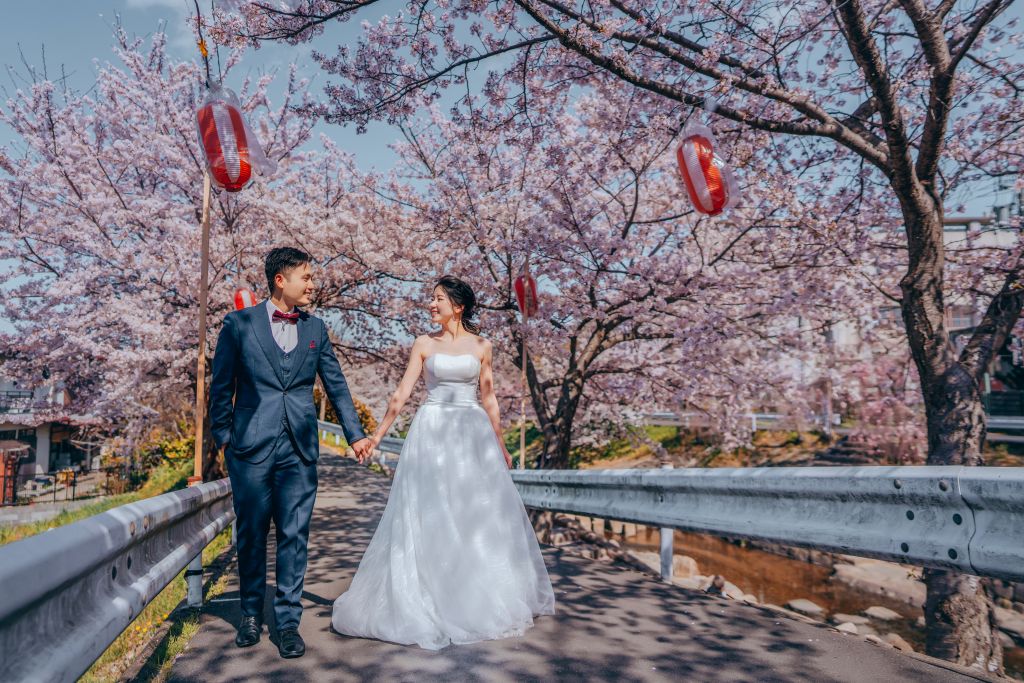 Feeding the deers at Nara Deer Park
Nara Deer Park is probably the most famous park in Nara, and the adorable deers can be an enchanting companion in your photos!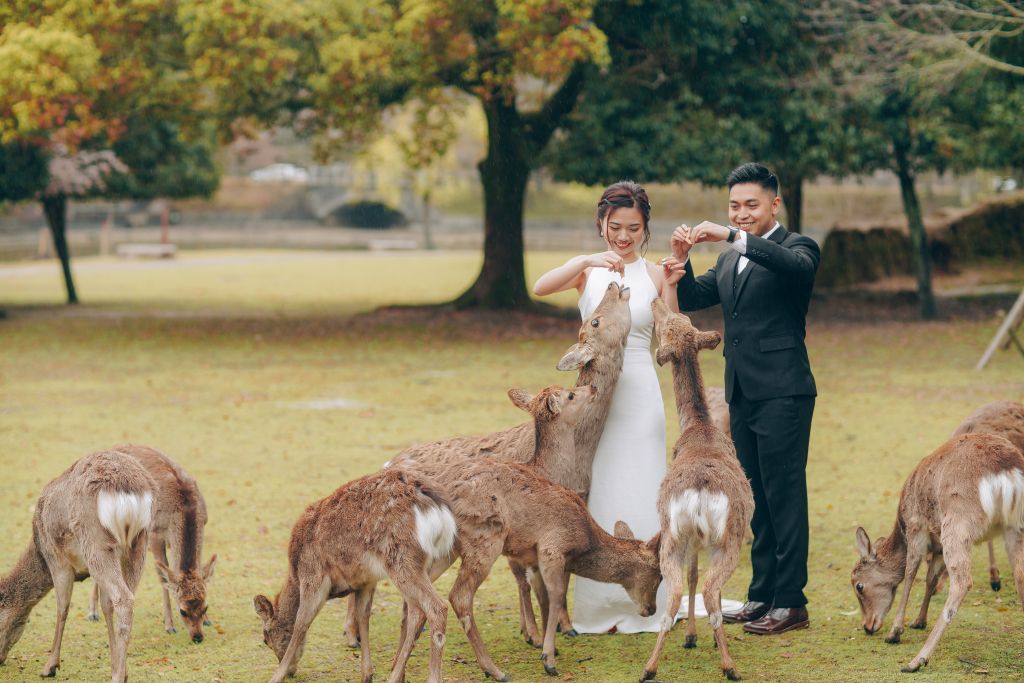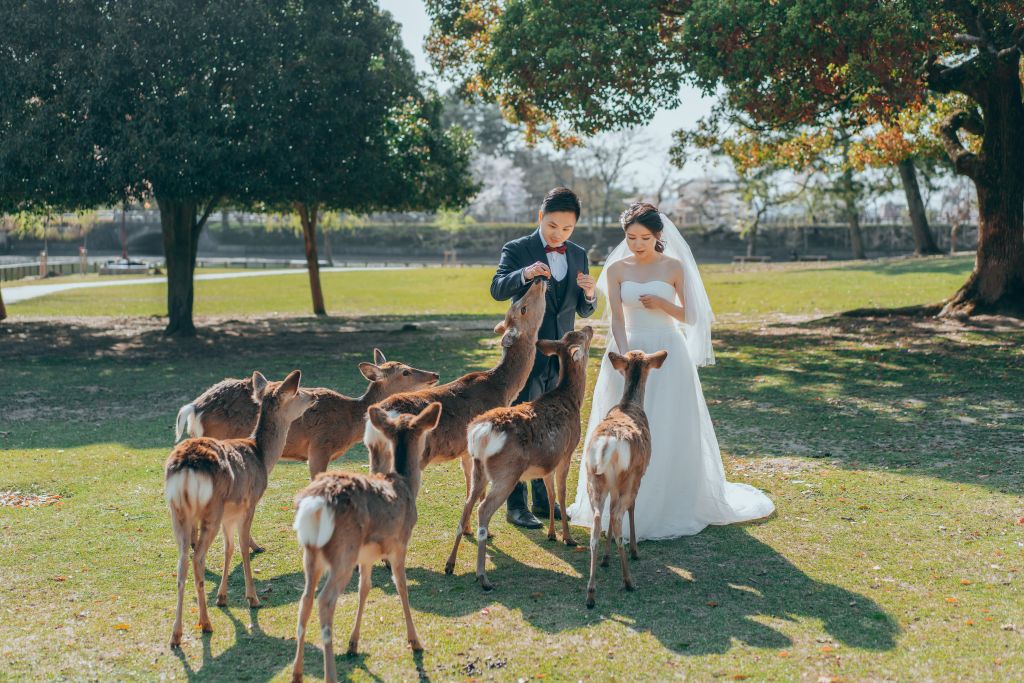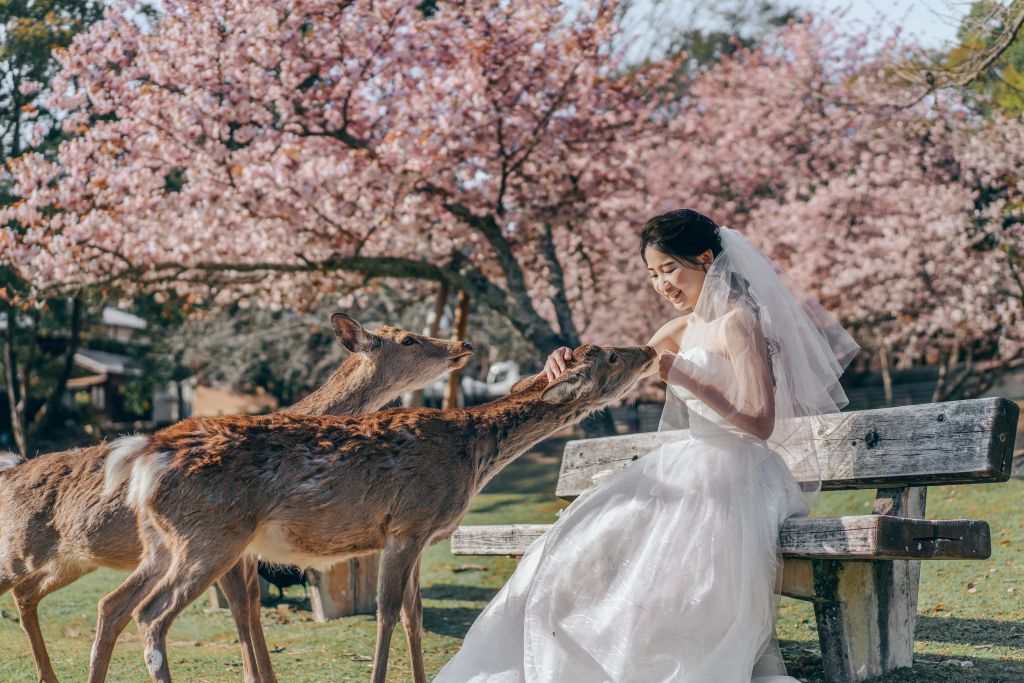 Touring Ninenzaka
Ninenzaka is another famous part of Kyoto which is rich in Japanese history and well-known for its traditional wooden houses and stone-paved streets.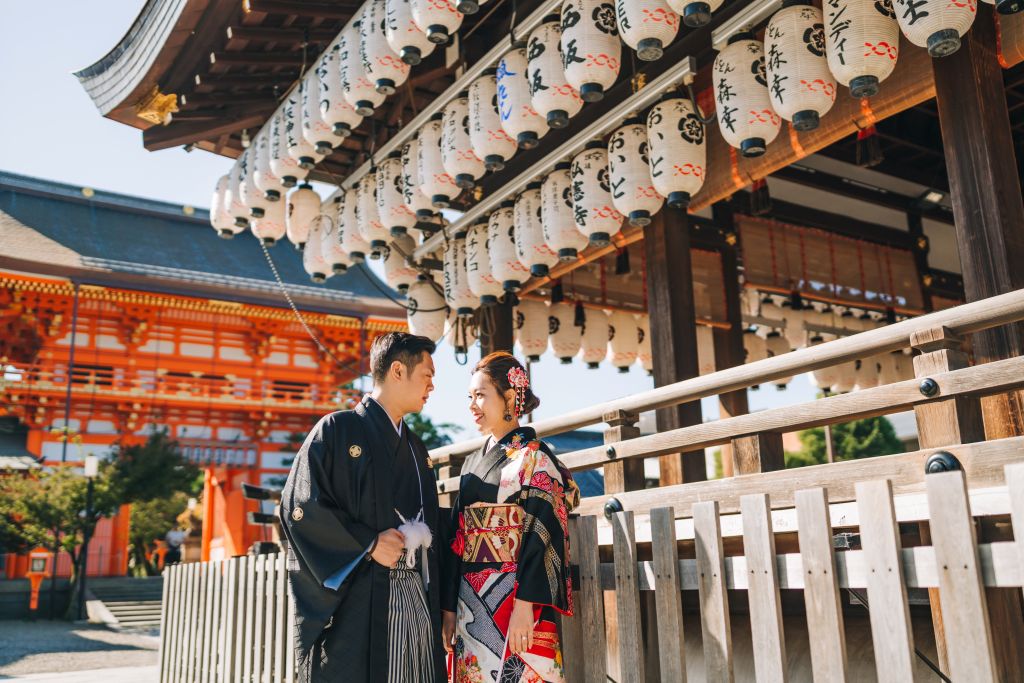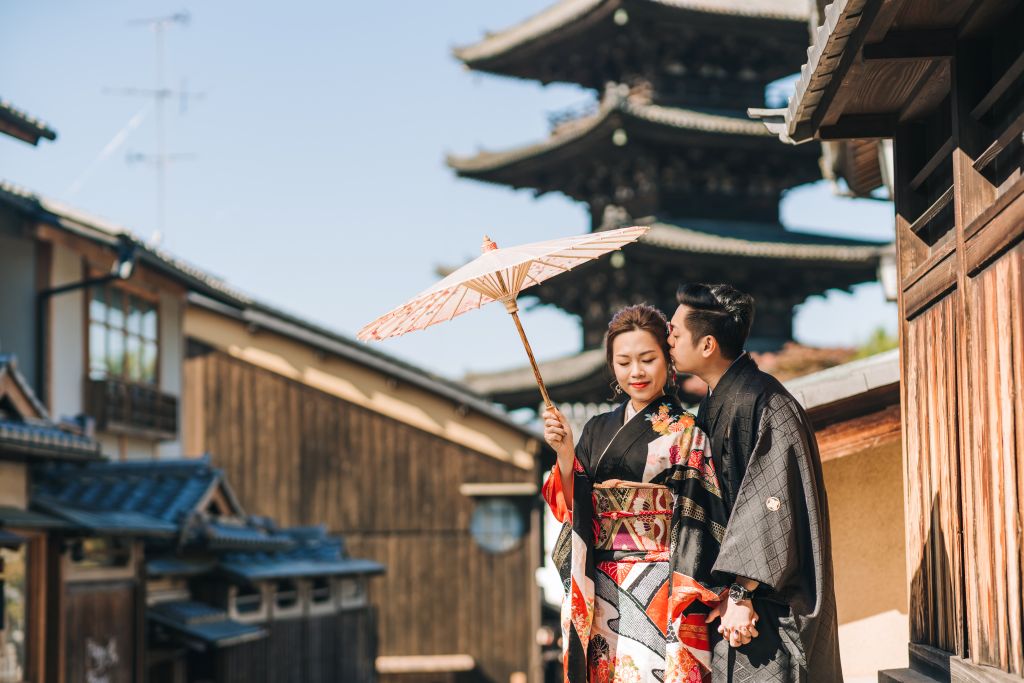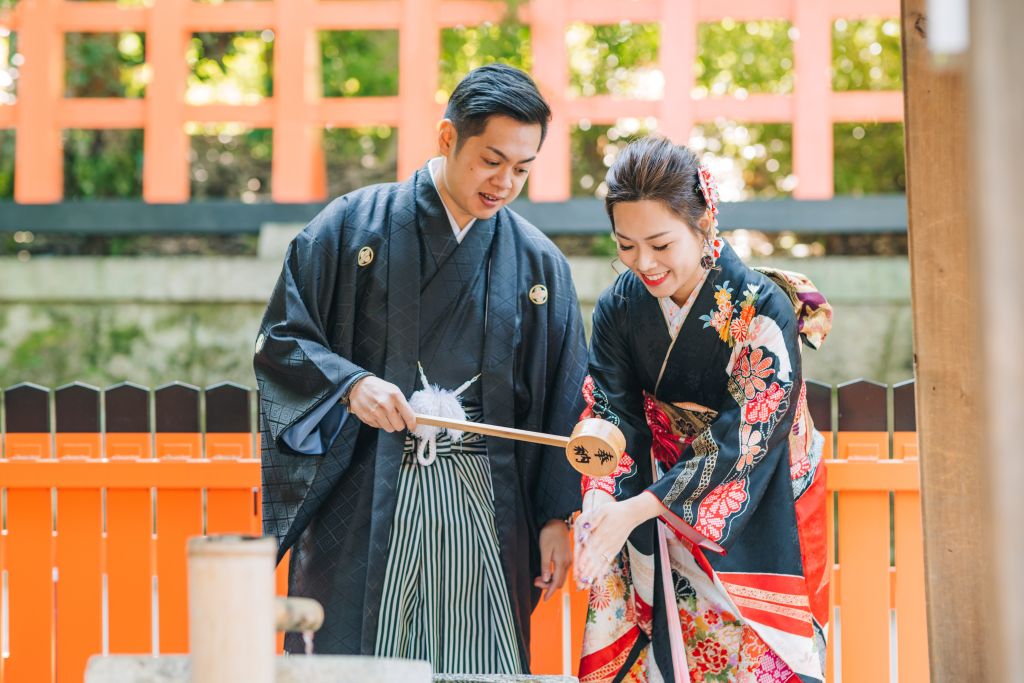 Enjoying the serenity of Kamogawa River
Kamogawa River is a great place to escape the bustling streets of Kyoto. Here, you can enjoy a quiet and peaceful time with your partner!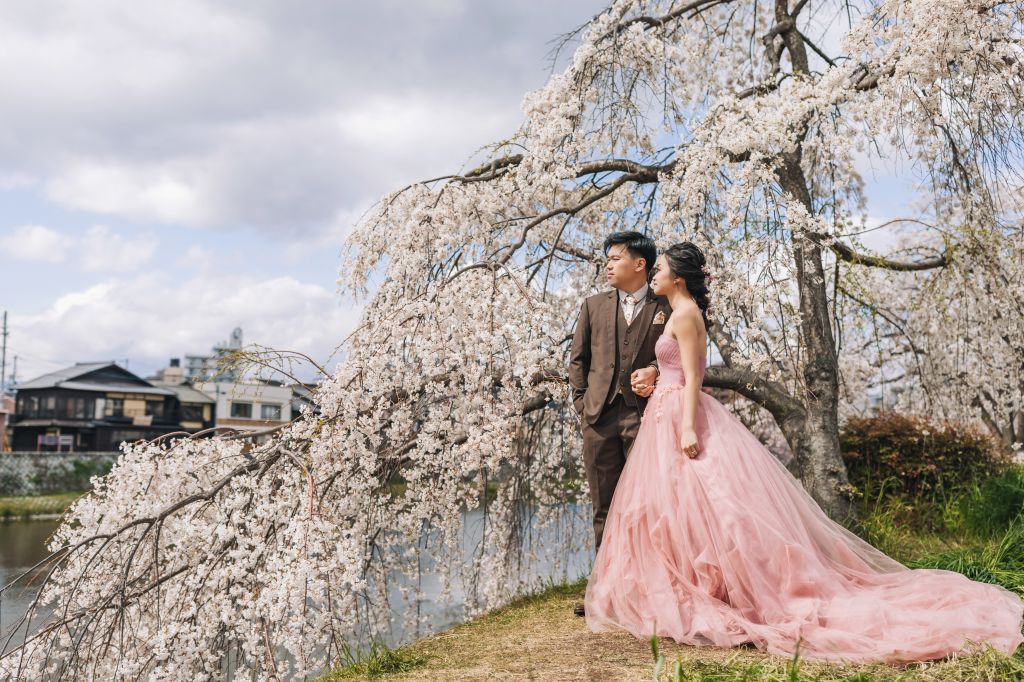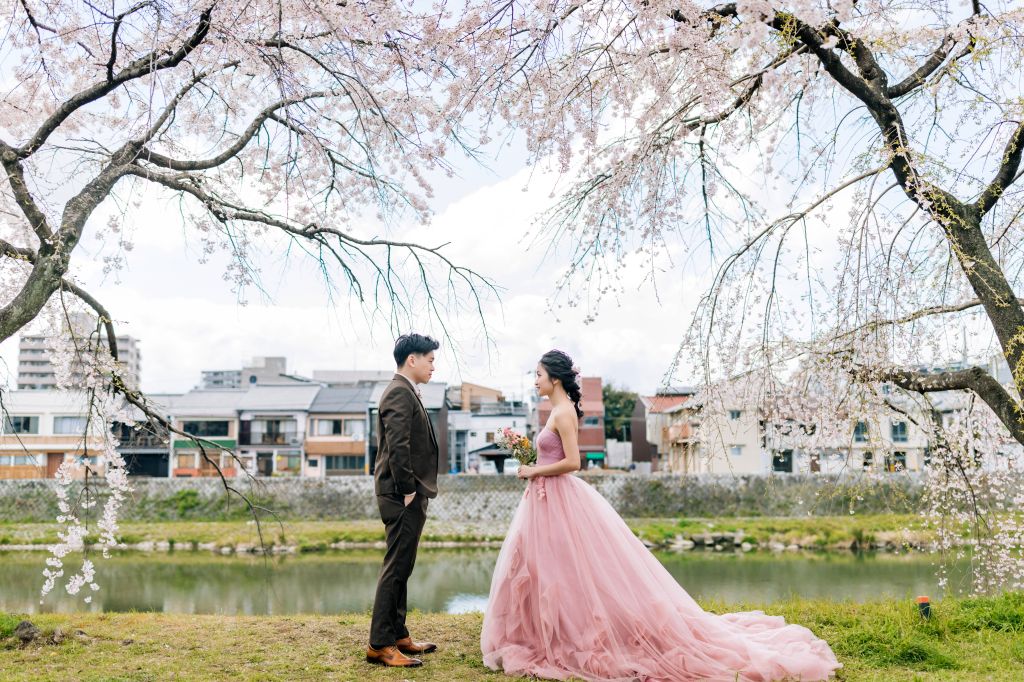 Enjoying the sunset at Mount Wakakusayama
The top of Mount Wakakusayama overlooks the entire city, and it is the perfect spot to enjoy the gorgeous sunset. The panoramic views are definitely a great backdrop for your photos!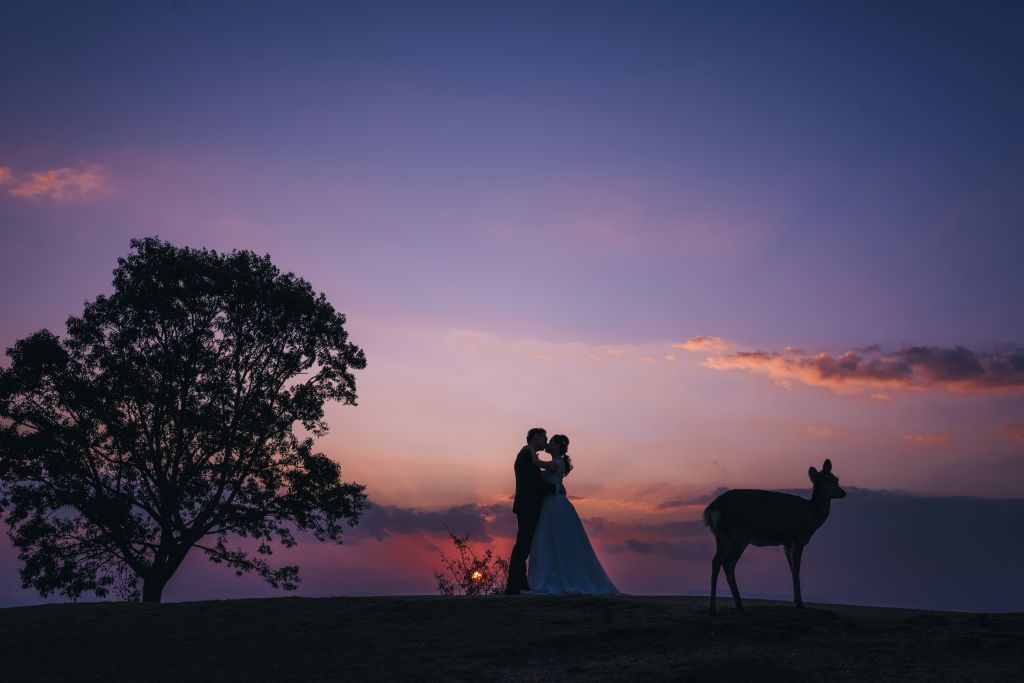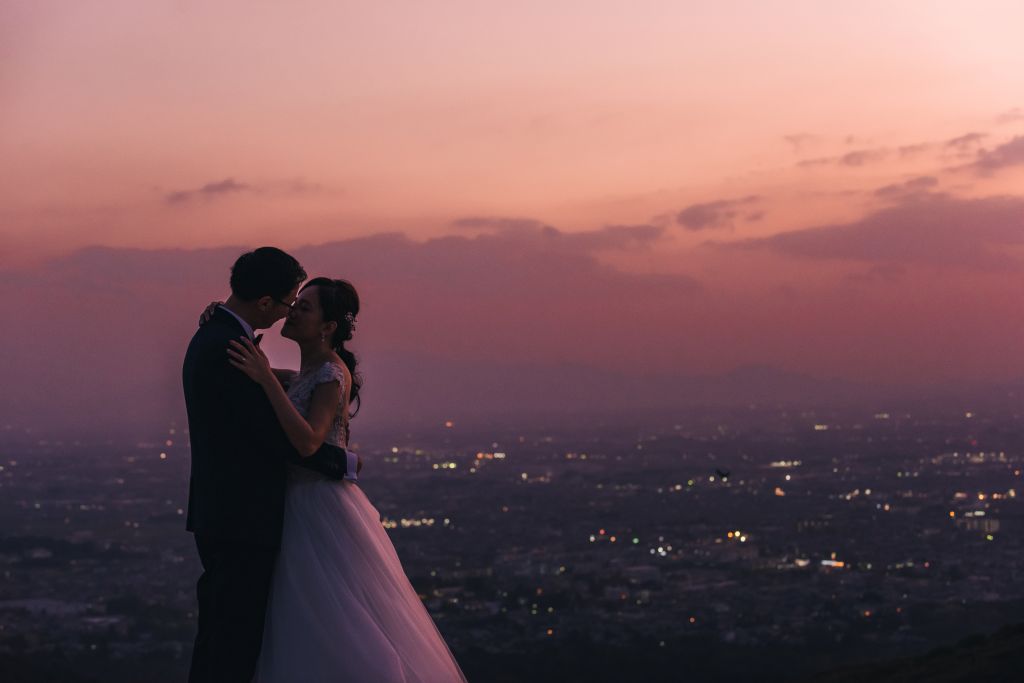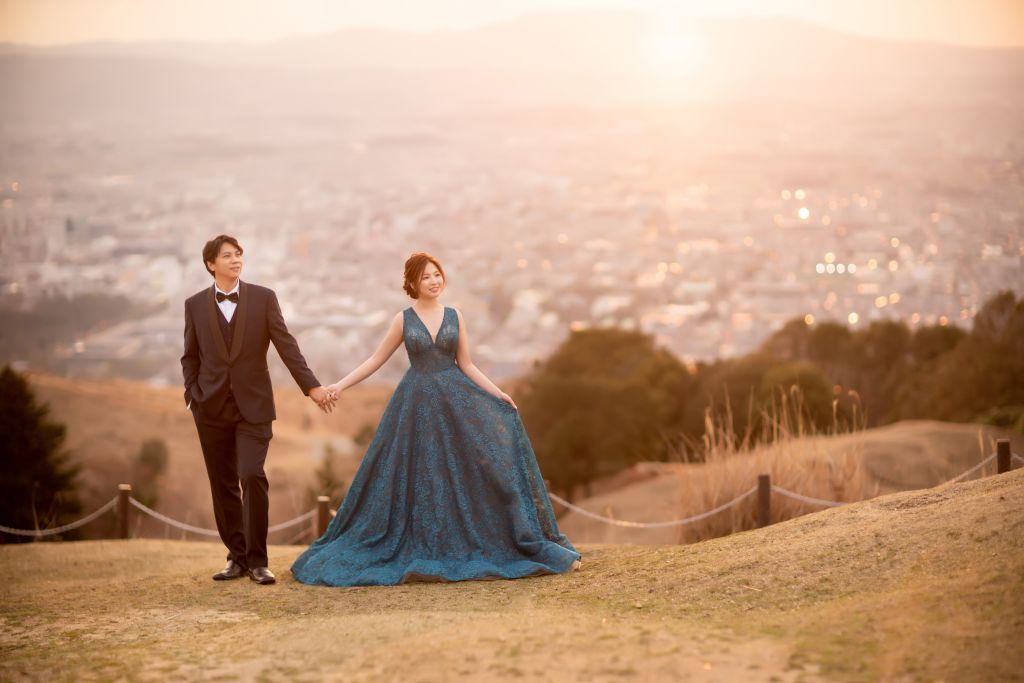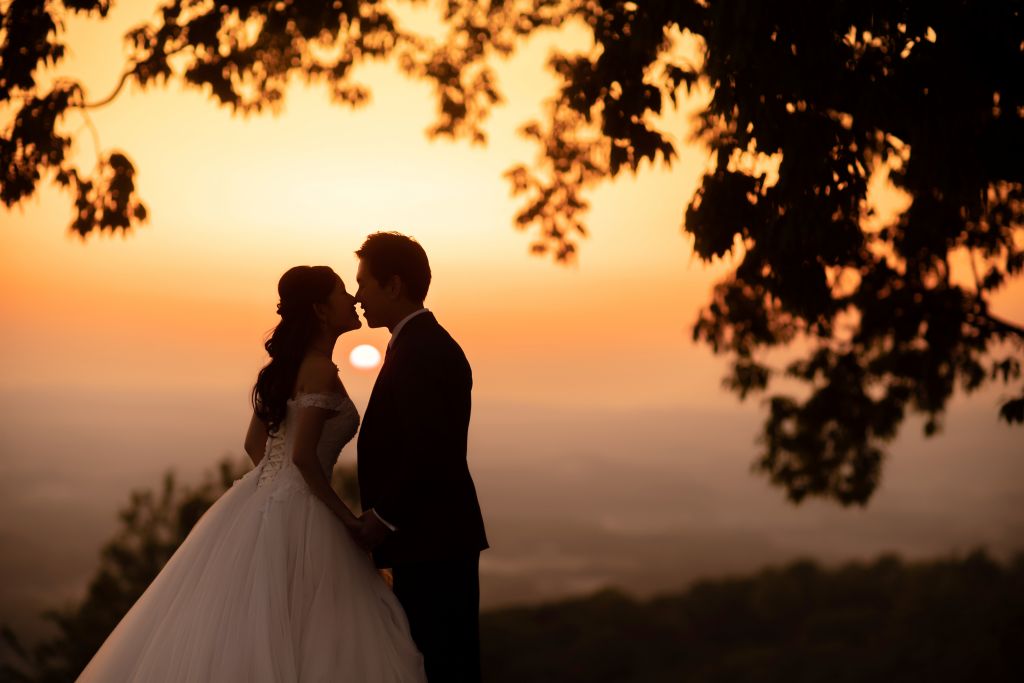 Catching the passing train at the railway station
The railway stations in Japan can add a rustic touch to your photos, and if you are lucky enough, you can even catch the passing train in your photos!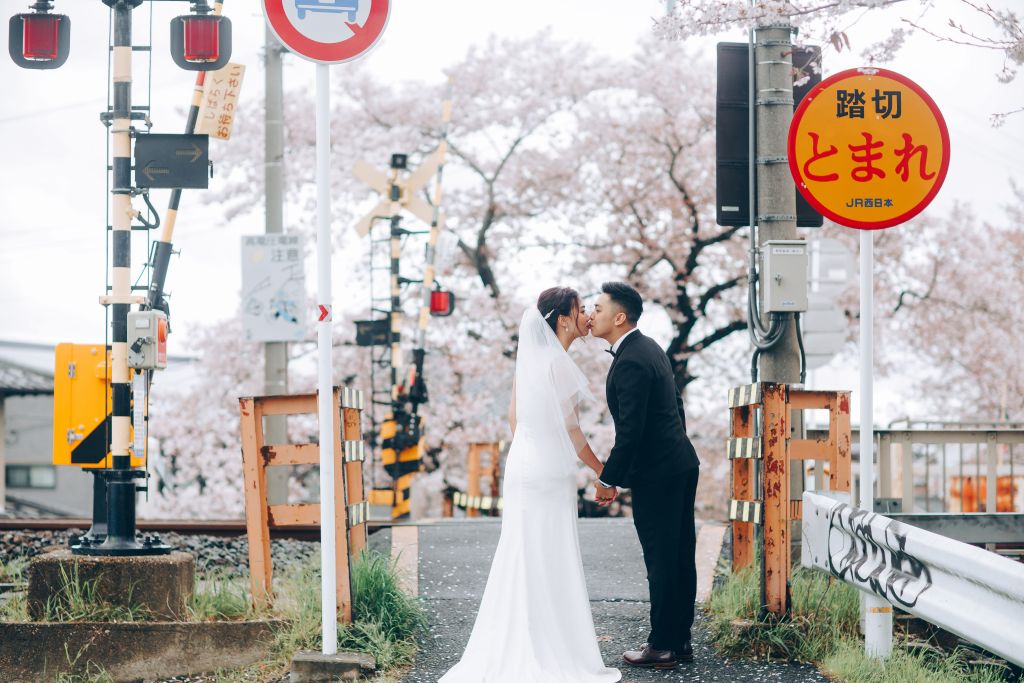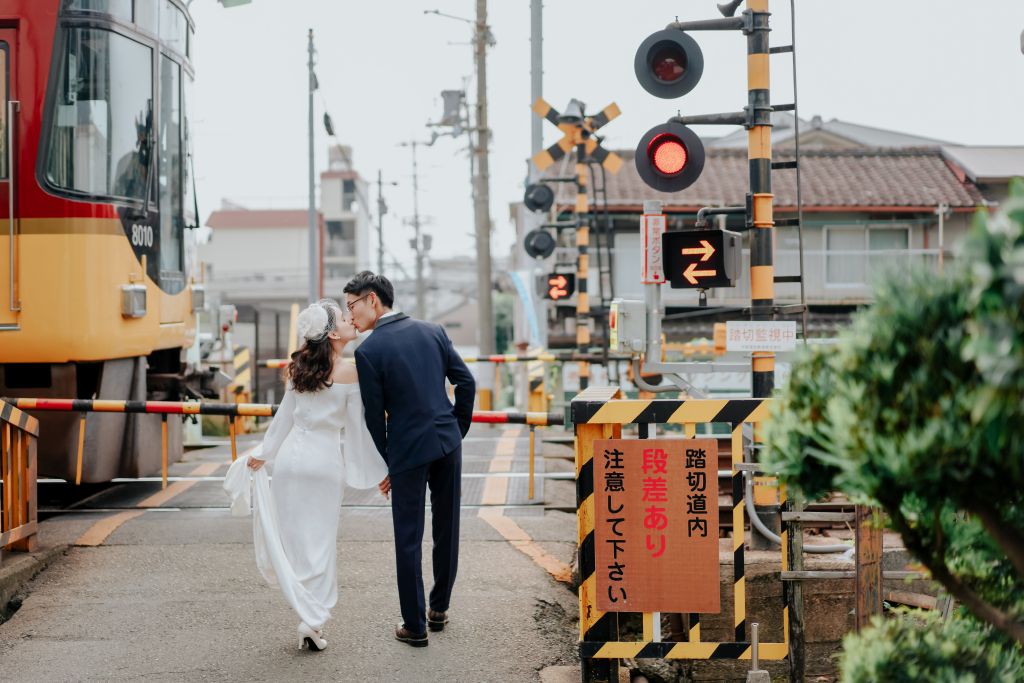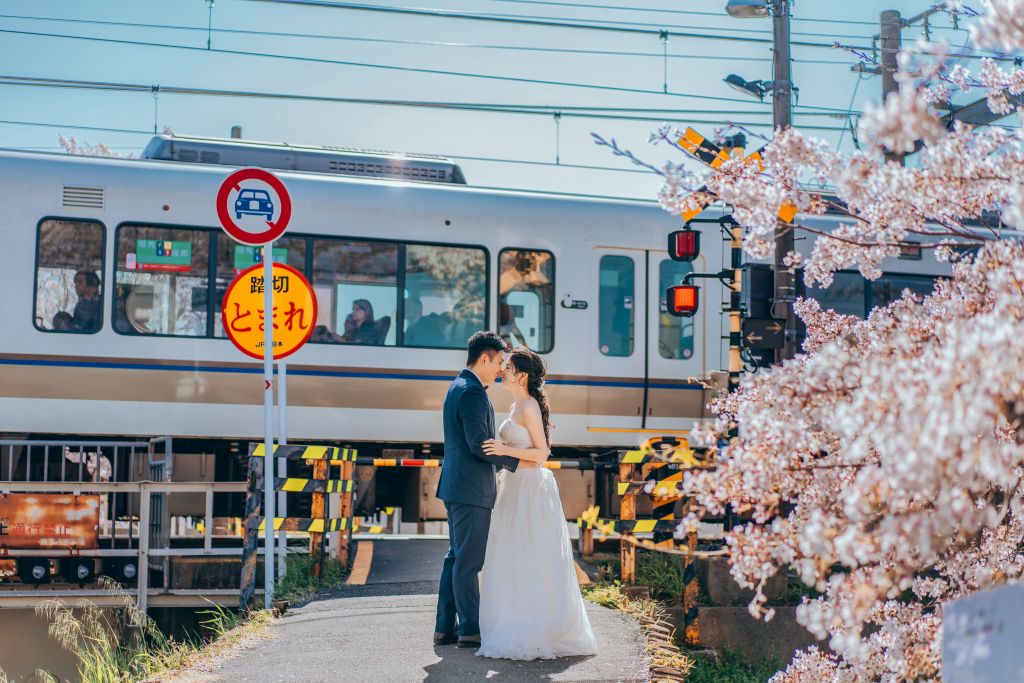 Visiting the traditional temples
Kyoto is a city that is well-known for its rich Japanese culture, and the city is filled with many traditional temples and shrines. These temples are great for an indoor shoot, adding a historical charm to your photos!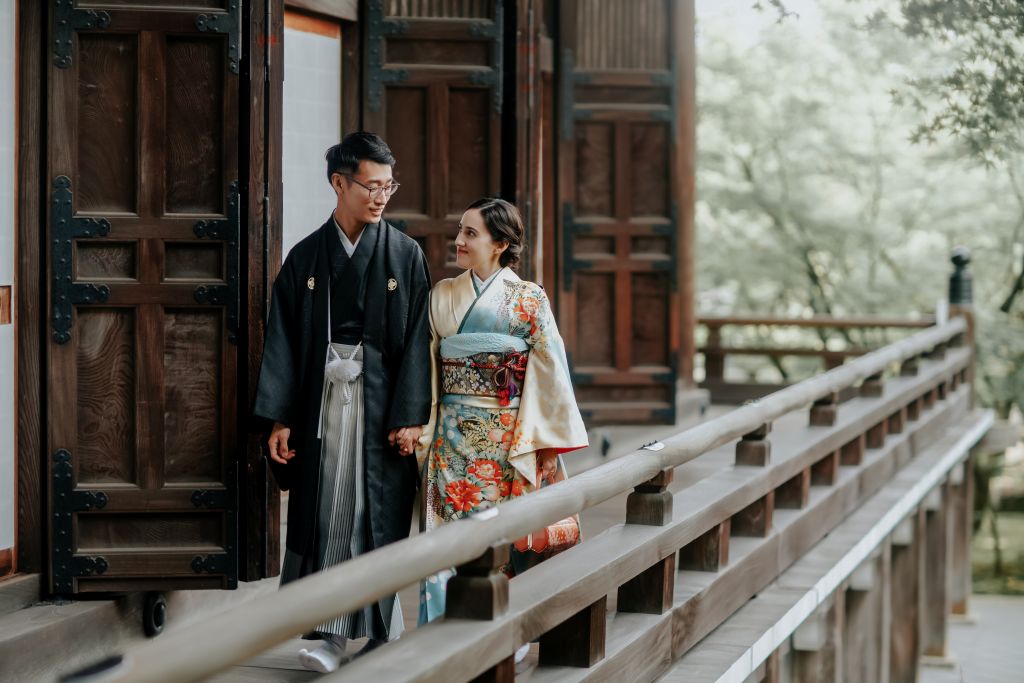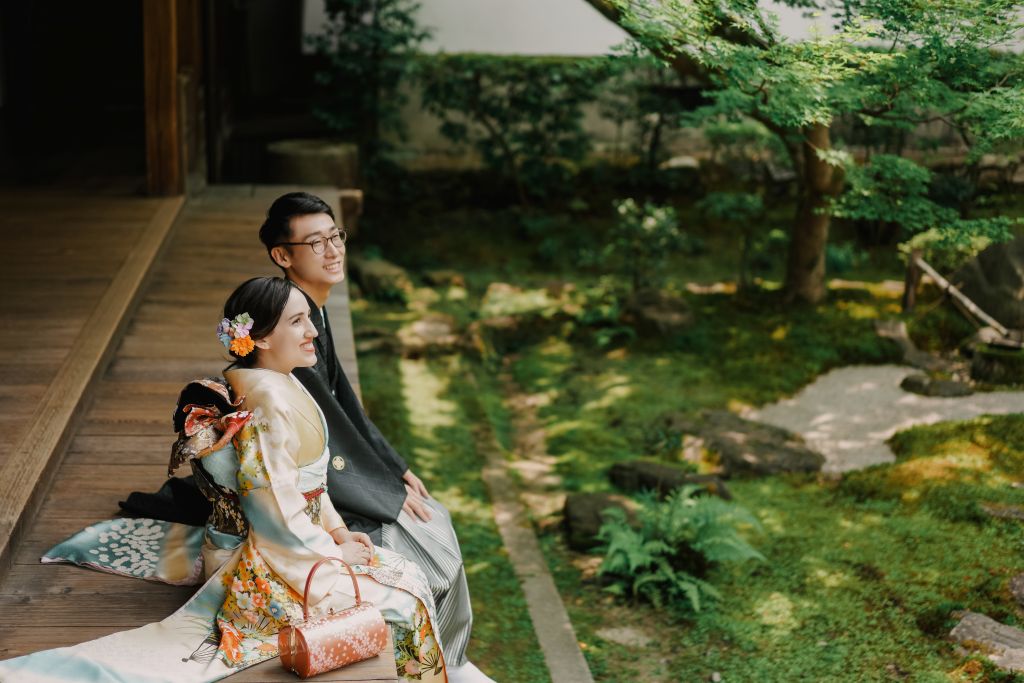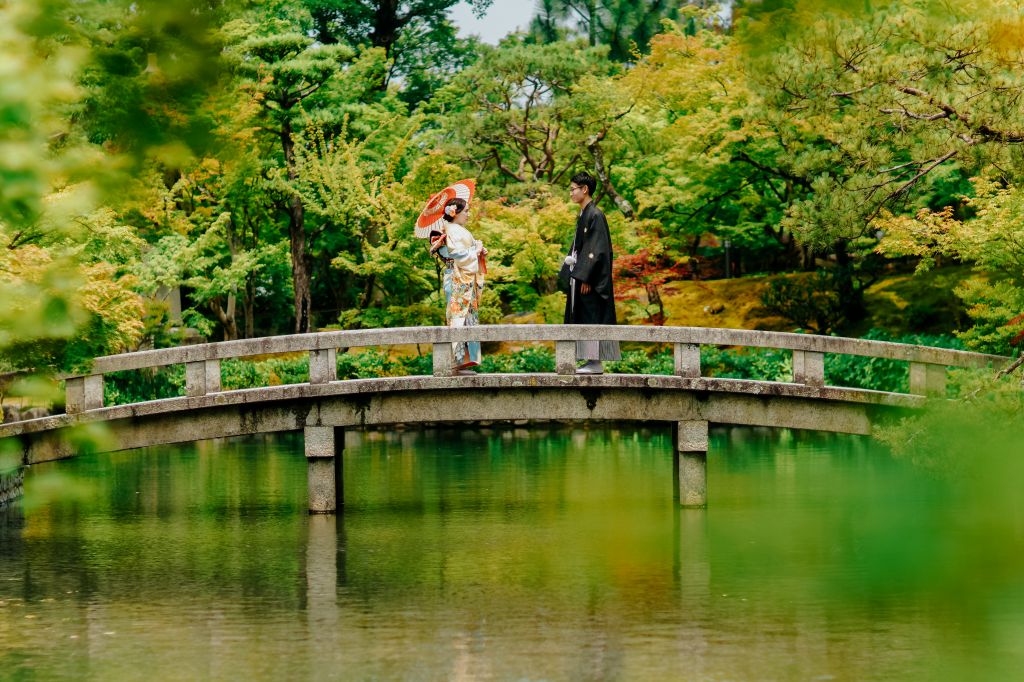 Wandering the streets of Shinsekai
The streets of Shinsekai is vibrant and colourful, as it is filled with many traditional Japanese lanterns and showy sign boards. Shinsekai is a great place for a night shoot, with the myriad of neon sign boards lighting up at night!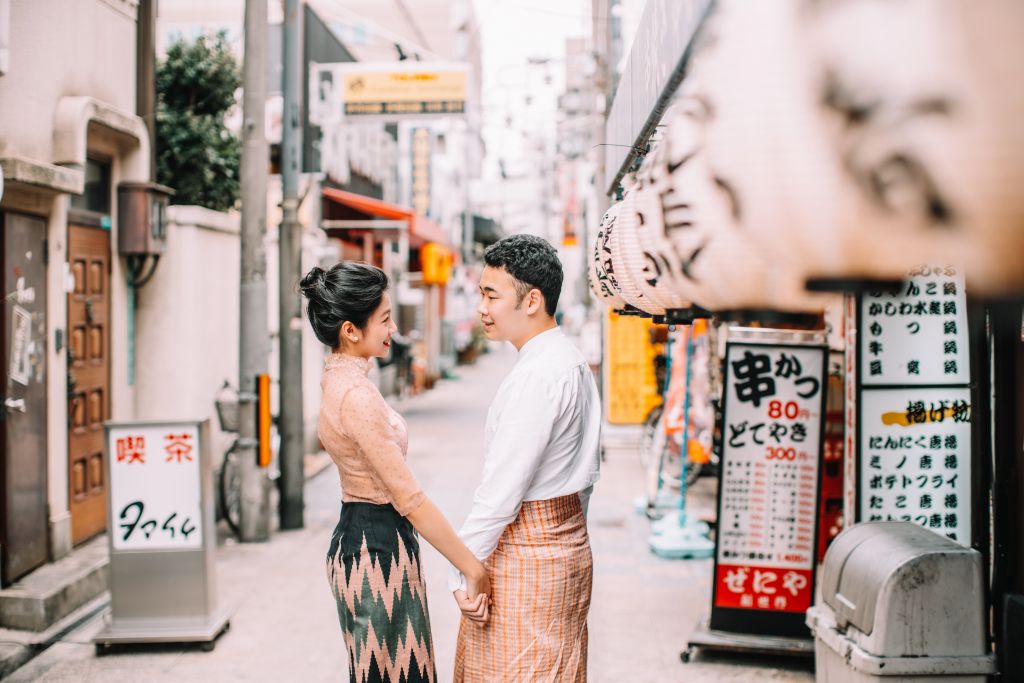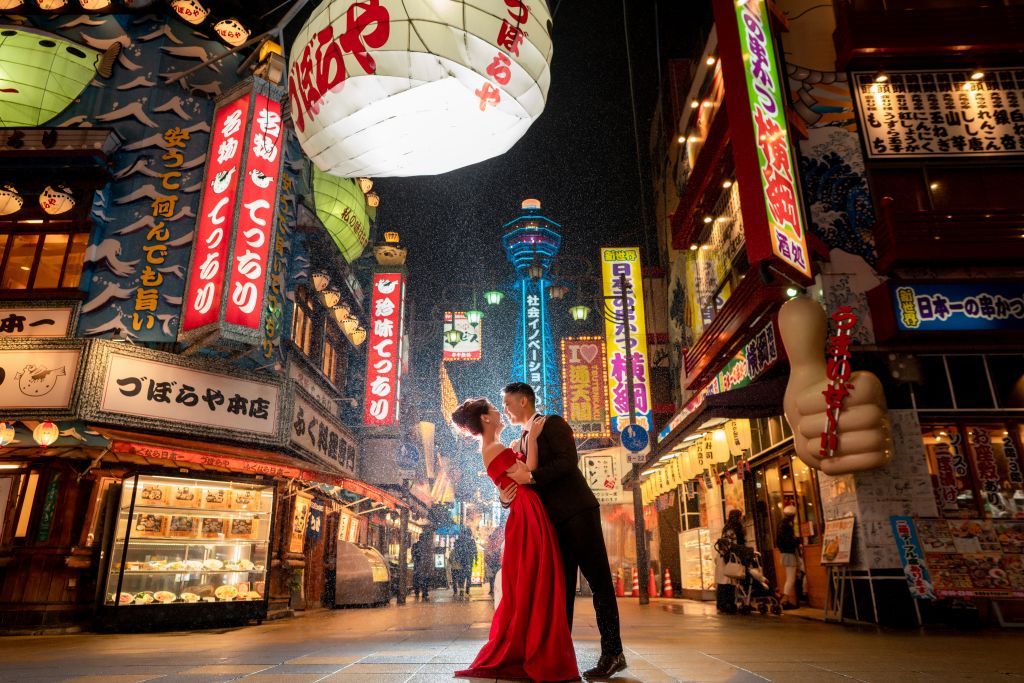 Enjoying a romantic stroll amongst the bamboo groves
The famous Bamboo Groves in Kyoto is a great location for a peaceful afternoon stroll with yout loved one. The bamboo grove is a great place to enjoy Kyoto's natural scenery!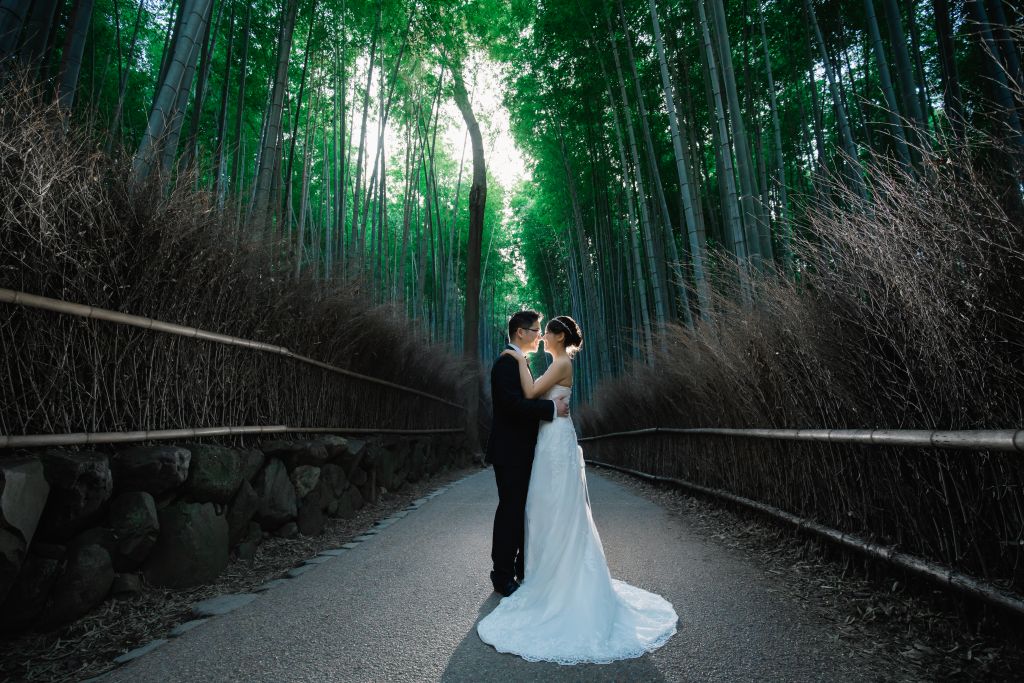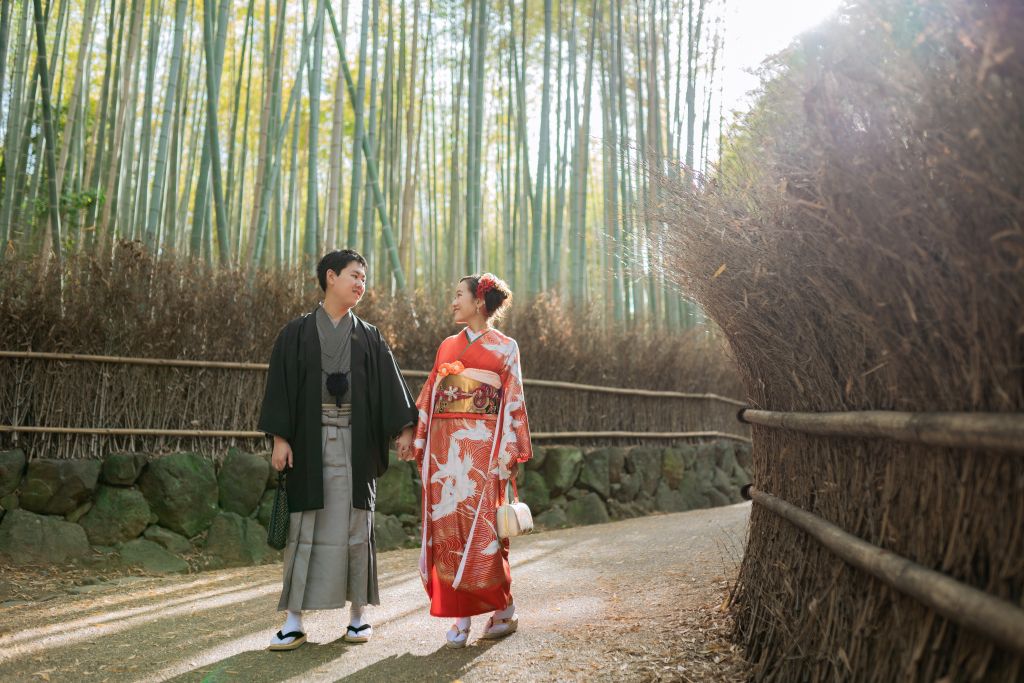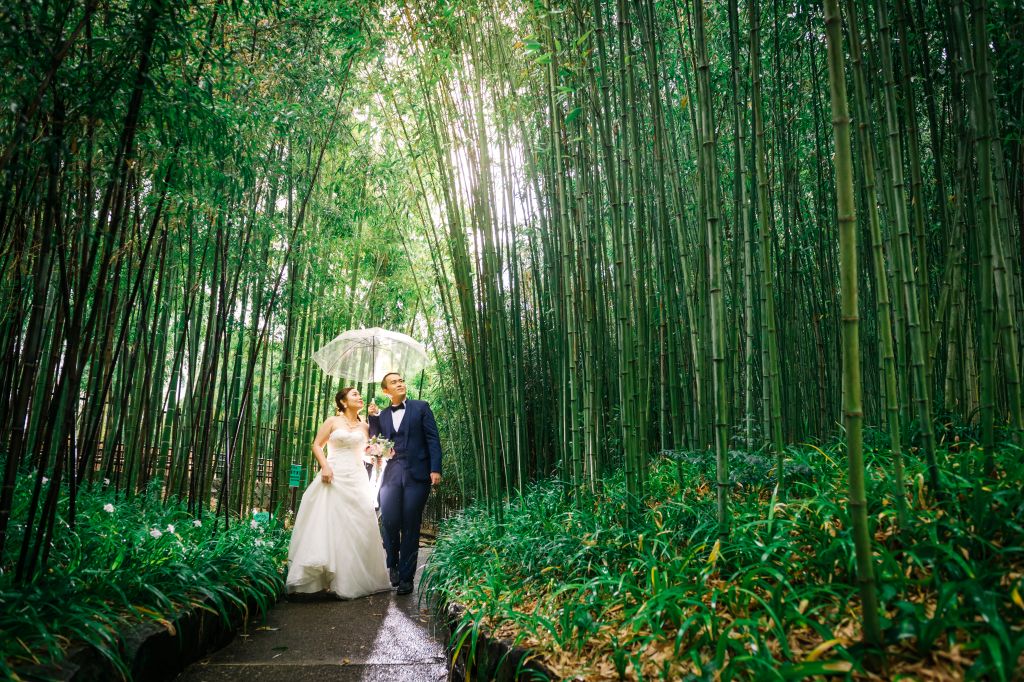 Do these photos make you want to visit Kyoto to fully immerse yourself in the local Japanese culture? Wait no more! Head over to our website and learn about our Kyoto wedding photoshoot packages!