A trip to Japan is not complete without a Kimono fitting because there is no better way to soak in Japan's culture without being dressed in their traditional costume.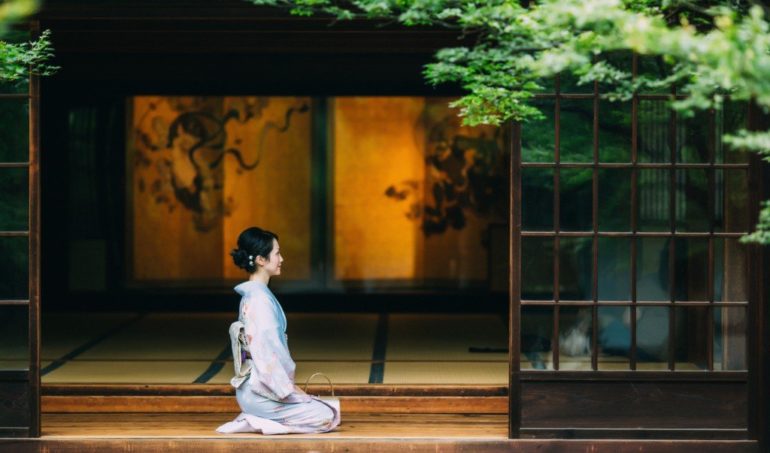 Where can I rent a Kimono? What's the difference between a Kimono and a Yukata? Where are the best places for Kimono photoshoots? Where do I hire private photographers for my trip? 
We hear you and we are here to help make your Kimono fitting a wonderful experience!
Where can I rent my Kimono?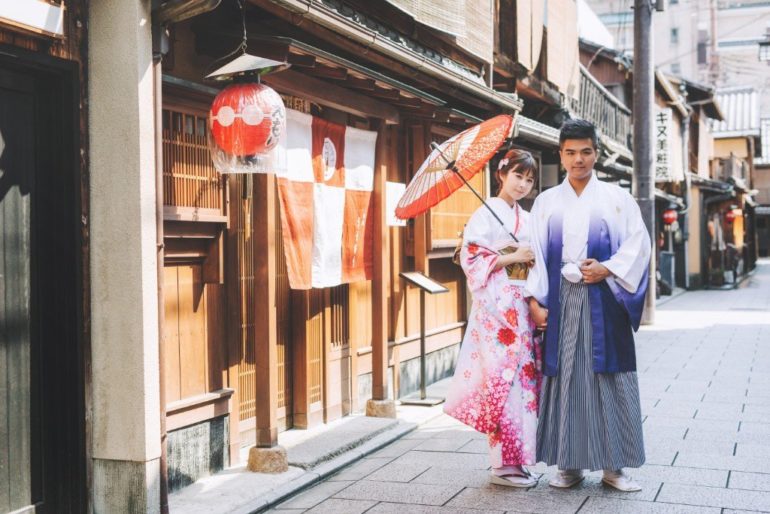 Kimono rental shops are abundant but merchants mostly speak Japanese, so you might encounter some language barrier if you decide to rent them on the spot. The most convenient and safe way to rent a kimono is through online sites such as Yumeyakata and Kyoto Kimono Rental. Here's how it works:
A reservation must be made beforehand to ensure that there will be available staff to aid you in the kimono fitting.
Mix and match your desired Kimono when you arrive and leave the rest to the shop staff! (Tip: it usually takes 30mins for a fitting so make sure you head to the washroom first!)
Makeup and hairdo services are either free of charge or come with extra costs, so do check with your selected rental place!
Most rental shops also offer optional photoshoots in their studios with extra charges.
You are free to roam the streets in your beautiful kimono and all you have to do is return it at the designated time!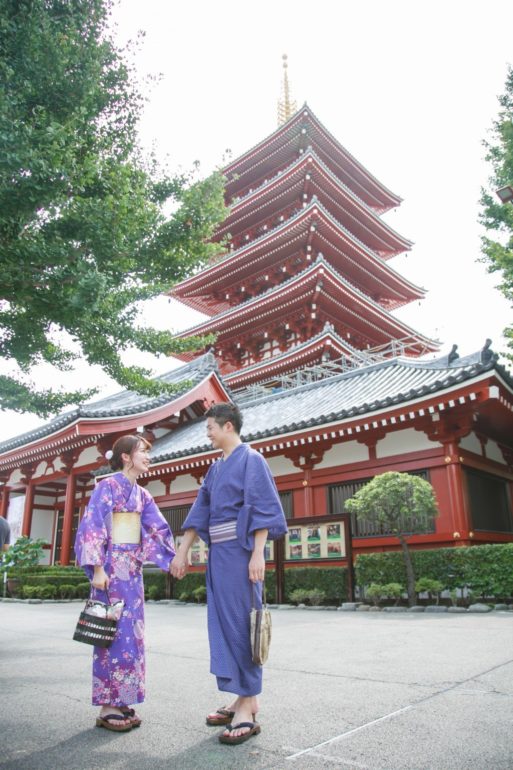 What's the difference between a Kimono and a Yukata?
These two are highly similar with some subtle differences. The most important difference is that a Kimono is often worn with other layers of undergarments while a Yukata can be worn on its own. Weather is a decisive variable in your choice as Kimono is usually worn during the colder seasons while Yukata is exclusive for warmer temperatures. Another key difference lies in the fabric as Kimono is usually made of a higher-quality material such as silk while Yukata is often made of cotton.
How do I make the best out of my Kimono experience?
Now that you are good to go, here are some ideas of what you can do to make your experience even more memorable.
1. Visit Fushimi Inari Shrine
The Shrine is an extremely popular photo spot for all tourists, especially along this walkway beneath 5000 striking orange torii gates.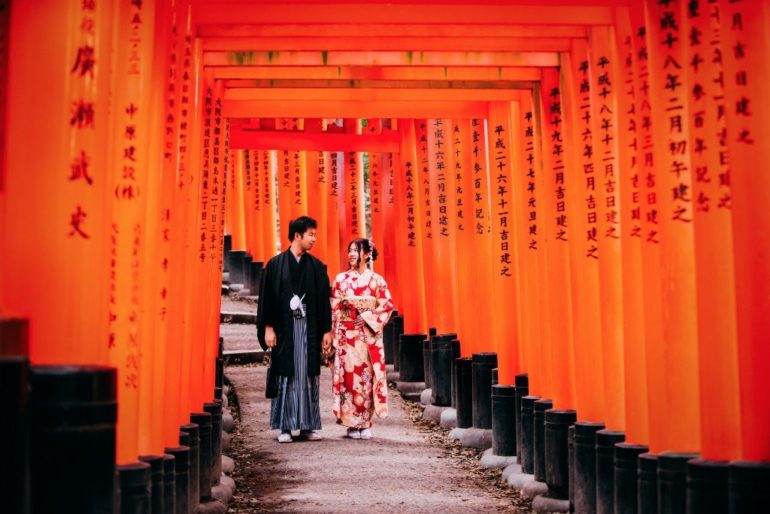 2. Make a wish
"Ema" are wooden wishing plaques that can be found in most of the shrines. Be sure to make a wish and hang them up as a memento!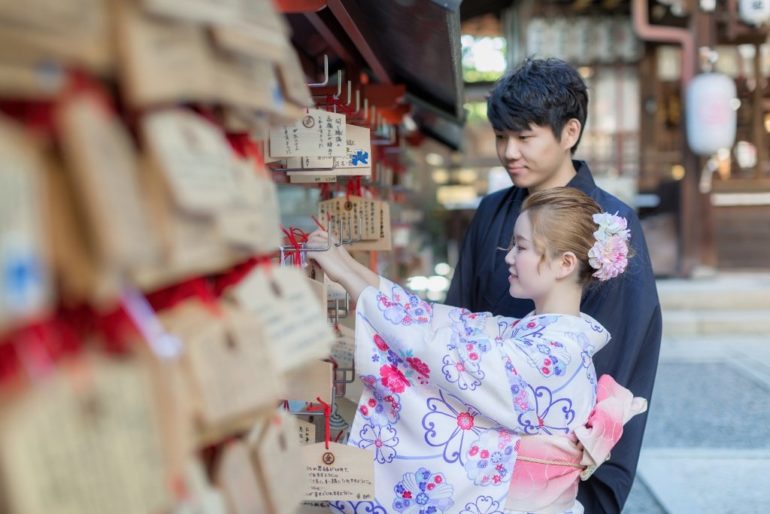 Credit: OneThreeOneFour (Kinosaki)
3. Symbolic cleansing
The Temizu ritual is done to purify yourself before entering a Shrine. (Tip: Do it in the proper order to impress some locals)
4. Shopping!
Walk along the bustling Japanese streets full of restaurants and stores selling Japanese goods!
Credit: OneThreeOneFour (Ito)
5. Chill in a tatami room
When you need a break, the traditional Japanese houses are a great peaceful spot for taking a rest.
6. Walk around Arashiyama
Arashimaya is renowned for its lush bamboo grove that looks absolutely unreal. Your Kimono will provide the perfect contrast to the bright green bamboo shoots.
7. Visit Gion Shirakawa
One of the most popular places in Kyoto, this place is surrounded by traditional Japanese architecture. Take a stroll along the river and the bridges are perfect photo spots!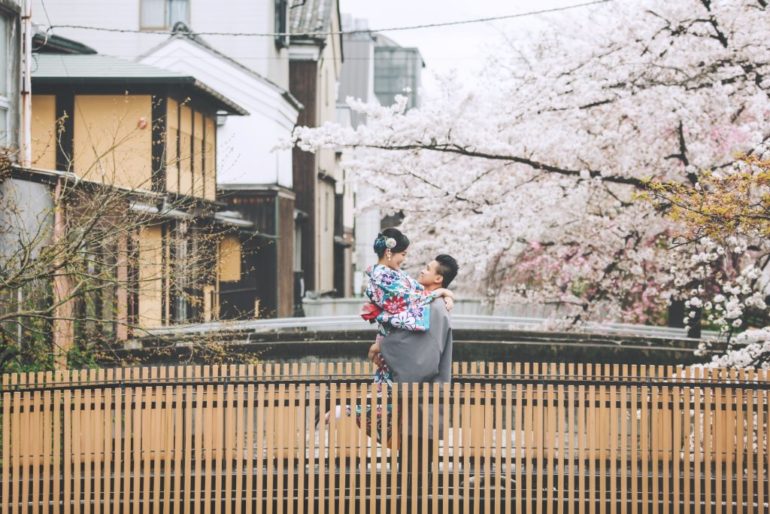 Credit: OneThreeOneFour (Shu Hao)
8. Complete your look
Get a Wagasa (Japanese traditional umbrella) to make your outfit even more stunning and walk around like a true local!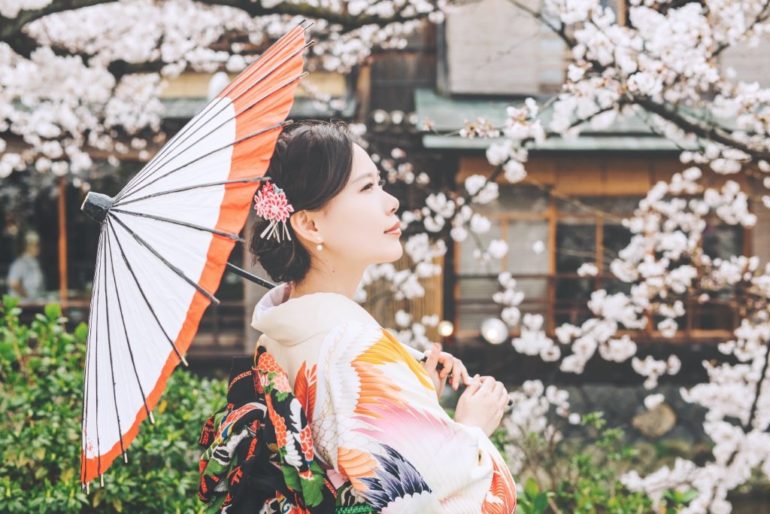 Where can I hire professional photographers for my trip?
There is so much you can do in a Kimono and we want to help you document your experience! If you are looking for a photographer to follow you on your adventures to capture your best moments, head over to our website!
For those planning a Kimono photoshoot during the upcoming cherry blossom season, read our cherry blossom forecast and the best viewing spots in Japan. Let us know if our guide has helped you!