Paris has long established its well-deserved position as the City Of Love and its every nook and cranny simply spells Romance!
The iconic Eiffel Tower stands proudly in the heart of the city and is the tourist hot spot for thousands each year. There is no doubt as to how beautiful and magnificent the Eiffel Tower is but Paris was crowned the City Of Love for more reasons than one.
We have compiled a list of noteworthy places that ideal for your Paris pre-wedding or honeymoon photo shoot and definitely does not pale in comparison to the gorgeous Eiffel Tower!
1. Tuileries Garden
A beautiful garden located right beside the Lourve Museum, you can head over for a peaceful stroll or just enjoy the lovely greenery. The Tuileries Garden used to be exclusive for the royal family so it is no wonder why the design and ambience exudes elegance in every way.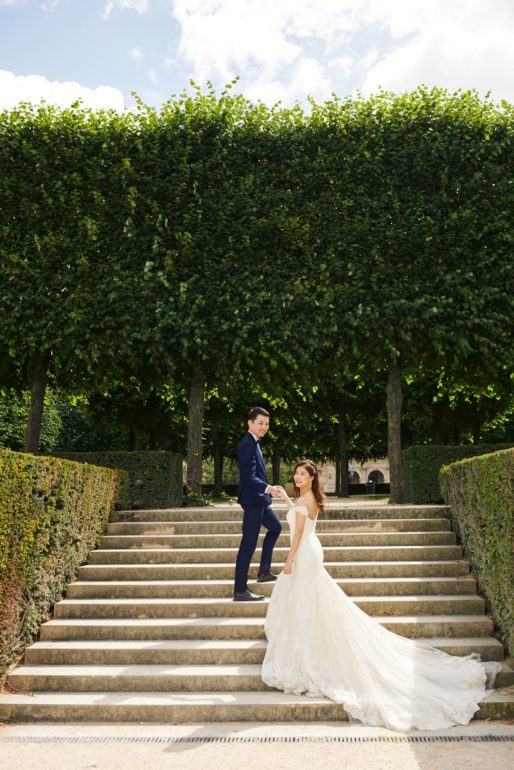 2. Square Jean XXIII
Square Jean is a public garden located just behind the famous Notre Dame cathedral, which still awes us with its medieval beauty. It is a beautiful place to admire the unique florals that are planted all around the garden and you will also be able to catch the gorgeous pink cherry blossoms here in Spring!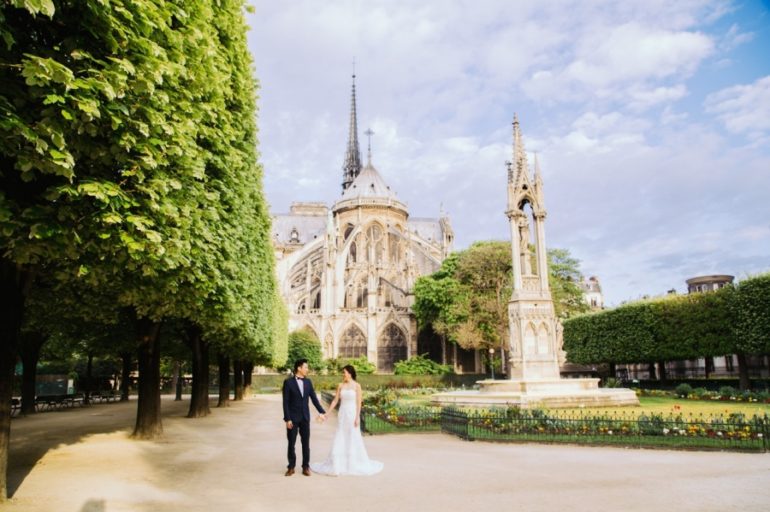 3. Seine River
The third longest river in France and crowned one of Europe's most romantic and inspiring rivers. Many tourists and locals alike love to stroll along the peaceful walkway and it is also an amazing place to catch the sunset!


4. Petite Palais
Petite Palais translates to "small palace" and we can definitely see the royalty displayed from this architectural gem. A majestic art museum that can be easily mistaken for a palace, you can't miss the intricate golden gates that is found at their main entrance!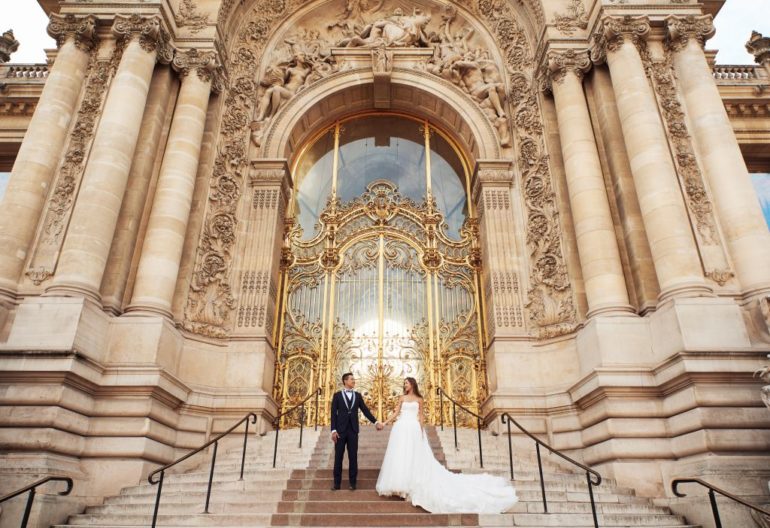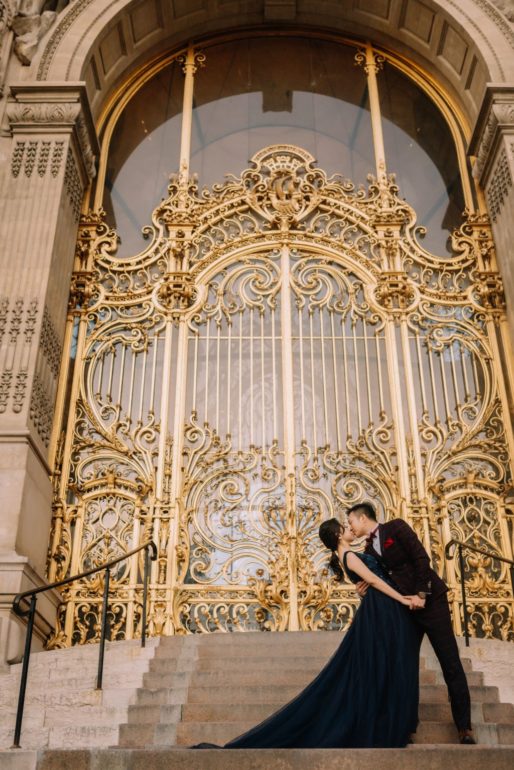 5. The Louvre
The Louvre is the world's largest art museum and it is  definitely a work of art in itself. The iconic glass pyramid is a breathtaking photo spot throughout the day and we can never get enough of the classiness that it so effortlessly exudes.



6. Galerie Vivienne
If you need a cosy indoor place to seek shelter at, Galerie Vivienne is just the place for you! This is one of the many covered walkways in Paris and the best part is that it is unknown to many tourists, which allows you to bask in the full local Parisian atmosphere.
The glass ceiling makes it extremely suitable for photos since you will be receiving plenty of natural lighting!


7. Quaint Cafes
Paris is the best place for cafe hopping as they take pride in the quaint cafes that line their beautiful streets, some of them even dating back to the 1600s. You will never run out of these charming little cafes that have absolutely photogenic shop fronts! What a perfect way to take a break in the middle of the day and still be able to take Insta-worthy photos!


8. Carousel By The Tower
Carousels always have a magical touch to them. Maybe due to their inextricable connections to our childhood, it never fails to bring a smile to our faces. Not to mention, they are extremely picture worthy too! The Carousel of Eiffel Tower is located perfectly at the foot of the Tower which allows you to get the best of both worlds!


9. Pont de Bir-Hakeim
Located very close to the Eiffel Tower and Seine River, this is a place you definitely have to visit, especially if you are a die hard fan of the movie "Inception".


10. Palace Of Versailles
We got to know of this incredible palace after one of our couples requested to do their engagement photoshoot here since it holds a special meaning to their hearts. The sand-coloured marble walls were a spectacular work of art and the palace was surrounded by picturesque gardens and rivers. You can definitely spend the whole day here just shooting around its compounds!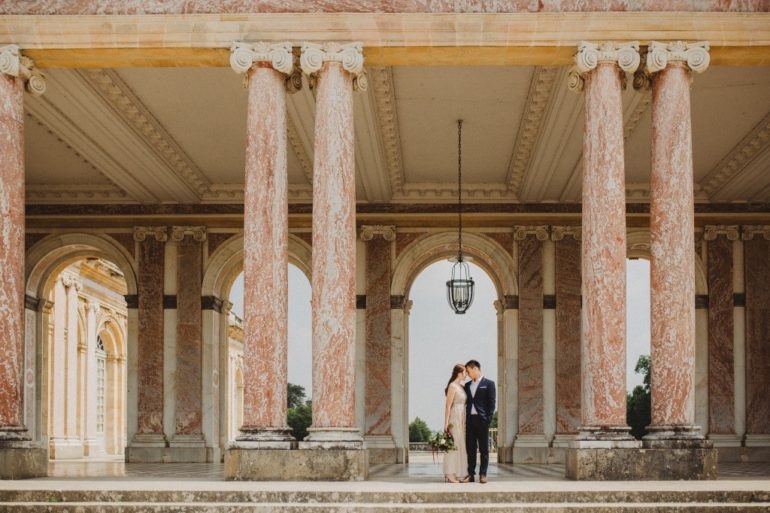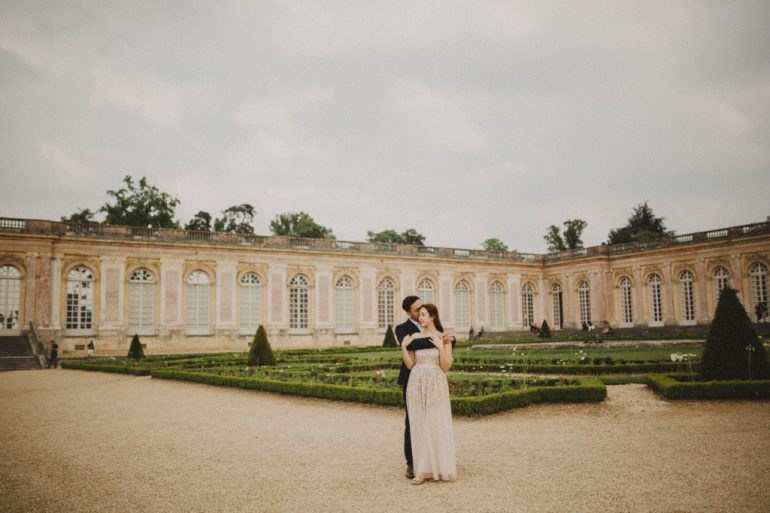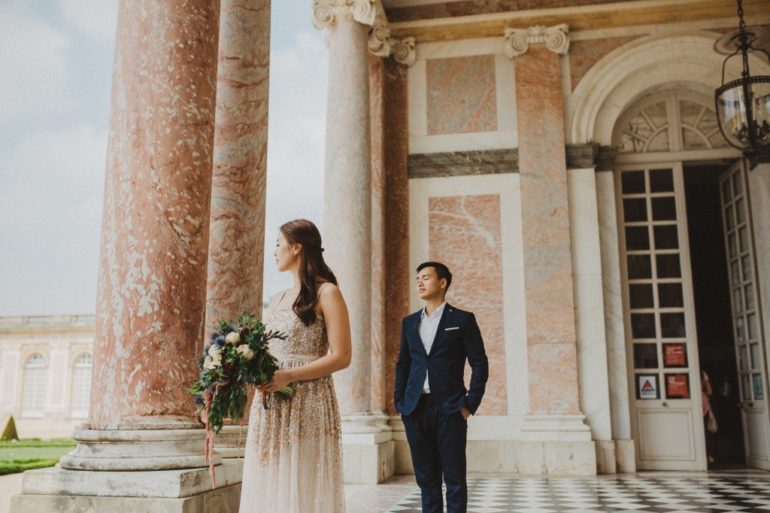 11. Streets Of Paris
While we were able to cover the major landmarks, there's still so many unnamed and unknown places around Paris that we have yet to uncover.  It is best to explore the streets of this romantic city on foot as you will stumble upon countless gems that are all beautiful in their own ways.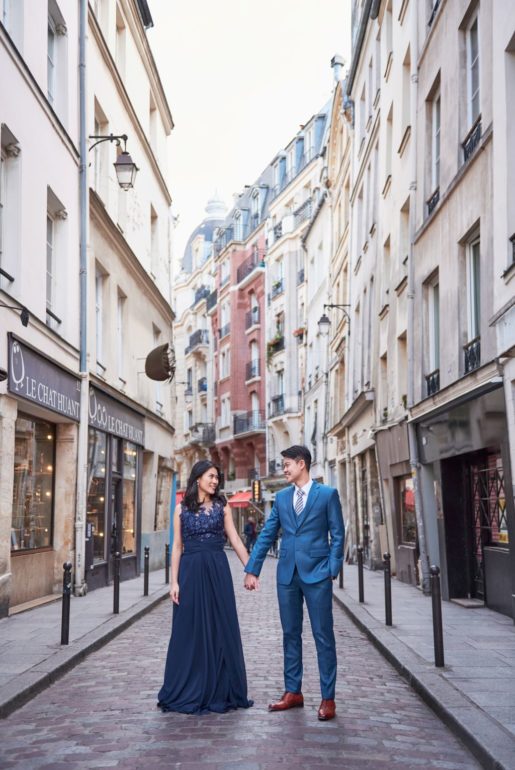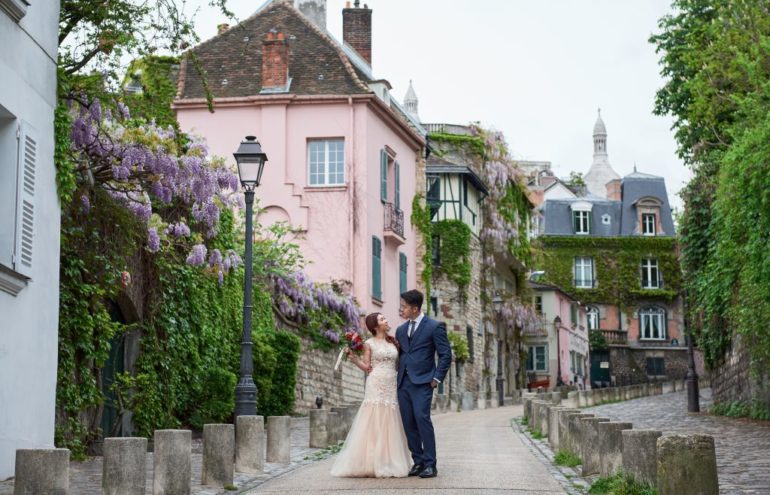 SEE ALSO: Ultimate Guide To A Wedding Photoshoot In Paris 
Hire A Paris Photographer
What a pity it is to leave this charming place without beautiful photos taken of you!
OneThreeOneFour specialises in destination photoshoots and we have done countless casual and pre-wedding photoshoots in Paris. We know every little secret about this city so you can trust us to bring you to the best places at the best times!
Let us document your special day with gorgeous photos you can look back on years down the road. Head over to our website for more details on our packages!