As the capital of Japan, Tokyo is a popular location for wedding photoshoot. It is also the world's most populous metropolis, and it offers a huge range of shopping, entertainment, and dining options to its visitors. You can also appreciate Tokyo's history through its museums and historic temples, and the outskirts of Tokyo offer amazing lush greeneries and breath-taking natural landscapes.
We have prepared this guide for couples looking to do a wedding photoshoot photoshoot overseas in Tokyo, Japan.
Locations
Being one of the most modern cities in Japan, Tokyo is the perfect spot for capturing the bustling streets of Japan, and the outskirts of Tokyo also offers amazing natural sceneries.
Shinjuku Gyoen is a great location for a relaxing stroll with your loved one. During the cherry blossoms season in late March to early April, you can even admire the endless of rows of trees with lovely pink foliage!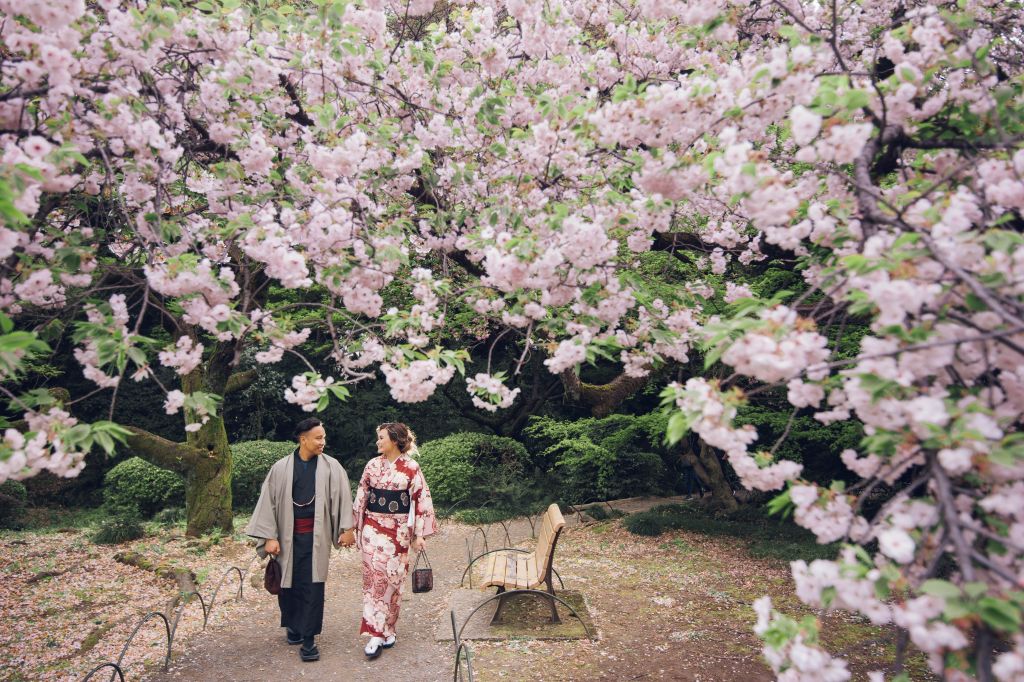 Since Japan is famous for its shrines, you should definitely visit Nezu shrine in Tokyo, which is one of Japan's oldest shrines. The bright orange torii gates found at the shrine will add a splash of colours to your photos!
For a night shoot, we recommend you go to Shibuya Crossing, which is one of the busiest junctions in Japan. Having a shoot at Shibuya Crossing will add a unique touch to your photos, as you pose for your shoot amidst the crowd.
Want to find out about more hidden gems in Tokyo for your photoshoot? Read up on these 9 Stunning Locations in Tokyo Loved by Many Couples here!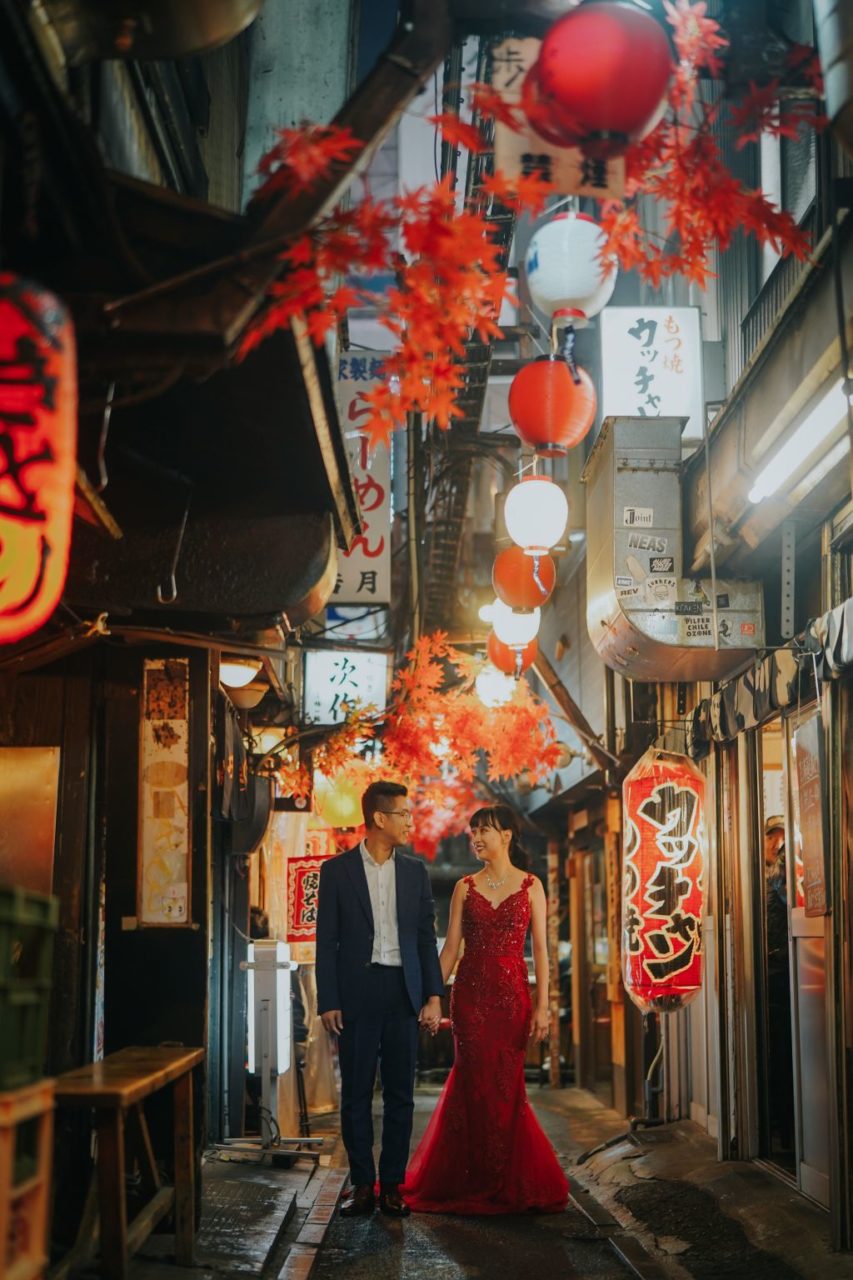 We work closely with our couples to create a memorable wedding photoshoot experience for them and to produce wedding photos that are stunning. For our packages, you can pick three locations from our fixed list of area combinations since the areas are far from each other.
For example, you can choose to shoot at locations in Tokyo and Mt Fuji, or Tokyo and Kawagoe.
For more information on choosing your Tokyo photoshoot locations, feel free to check with our coordinators! With our years of experience doing photoshoots in Hokkaido, we have built up a wealth of knowledge of the area and our coordinators will be able advice if your chosen locations are feasible.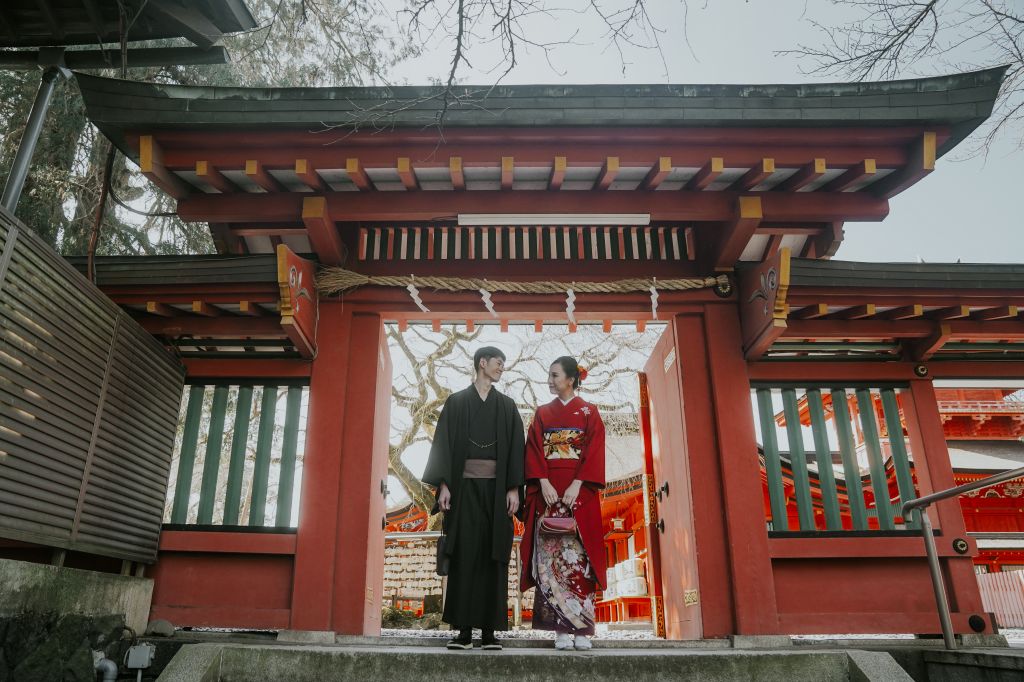 Prices & Packages
We offer three Tokyo wedding photoshoot packages – the Classic package, the Premium package and the Diamond package. Besides pre-wedding, we also shoot for many couples post wedding. Many of our couples want to take the opportunity during their vacation in Japan to do a shoot.
Our classic package includes 4 hours of photoshoot at 2 locations, but the outfits are to be prepared by couples. This package is priced at JPY 200,000.
Our premium (full day) package is priced at JPY 320,000, and it includes 8 hours of photoshoot at 3 locations. In addition, couples who choose this package will also get 2 wedding dresses and 1 suit provided, as well as free 1 set of kimono rental.
Our diamond package, exclusively for Tokyo photoshoots only, are priced at JPY 450,000. This package is inclusive of 12 hours of photoshoot at 5 locations, and you get to shoot in 1 set of casual outfits that you prepare too, on top of all the other perks!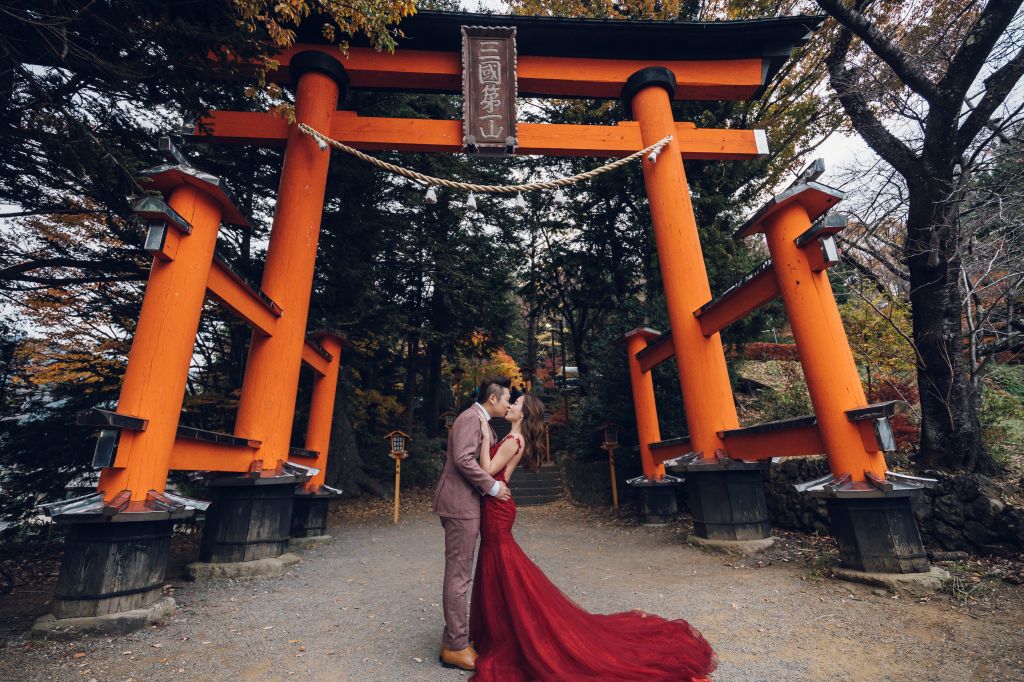 Frequently Asked Questions
When is the best time for photoshoots?
It is best to visit Tokyo during fall (November to Early December) and during spring (March to May). During fall in Tokyo, there are many stunning locations to capture the beautiful golden foliage. In spring, you get to capture the gorgeous baby pink cherry blossoms!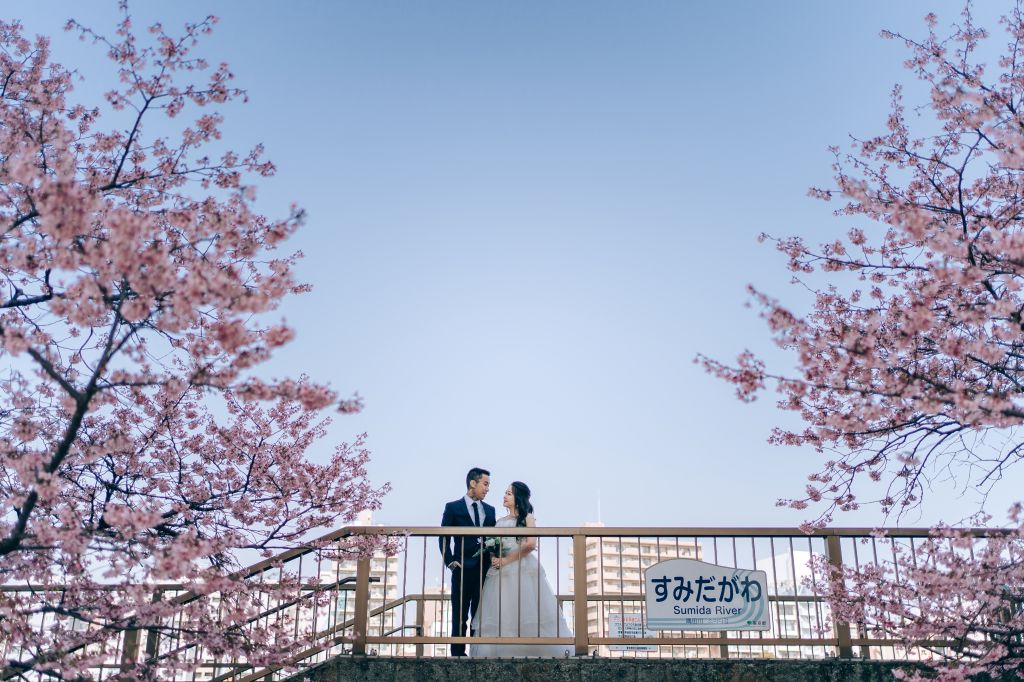 Are there any extra fees?
Tokyo has plenty of locations that have become popular for wedding photoshoots. Some locations charge an entrance fee, while others may charge a photo fee to couples who are using their space for photoshoot.
Shinjuku Gyoen charges an admission fee of JPY 2,000, while the Asakusa temple charges an entrance fee of JPY 1,000.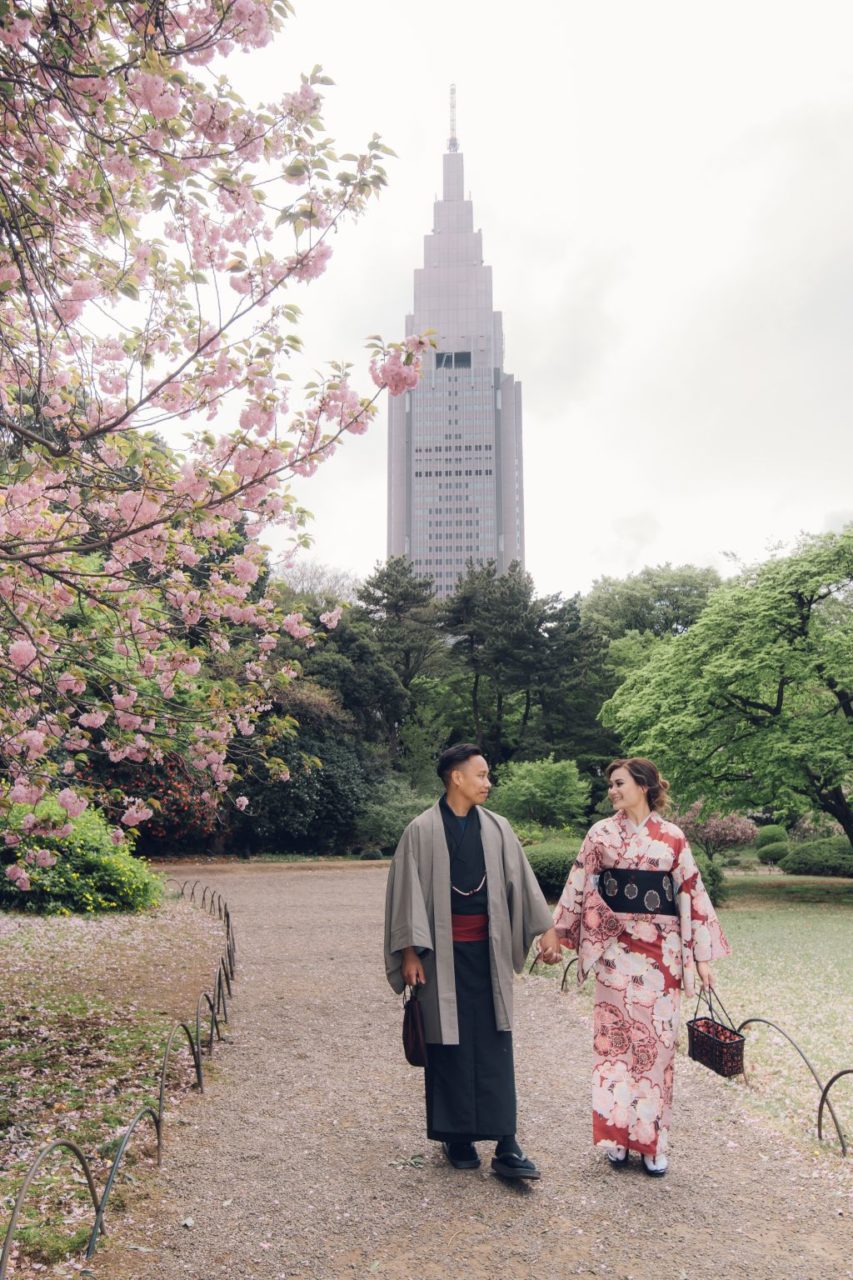 Take note that these fees are charged by the management of the location, not by the photographers. For OneThreeOneFour couples, you won't have to worry for any hidden costs, as we will advise the relevant fees when we plan the photoshoot for you.
Where should I stay in Tokyo?
We recommend our couples to stay near the city area and near amenities like subway stations for easier travels. In Tokyo, hotels in areas like Ginza, Shibuya and Shinjuku are the most popular, so be sure to make your reservations for these hotels a few months before your Tokyo trip!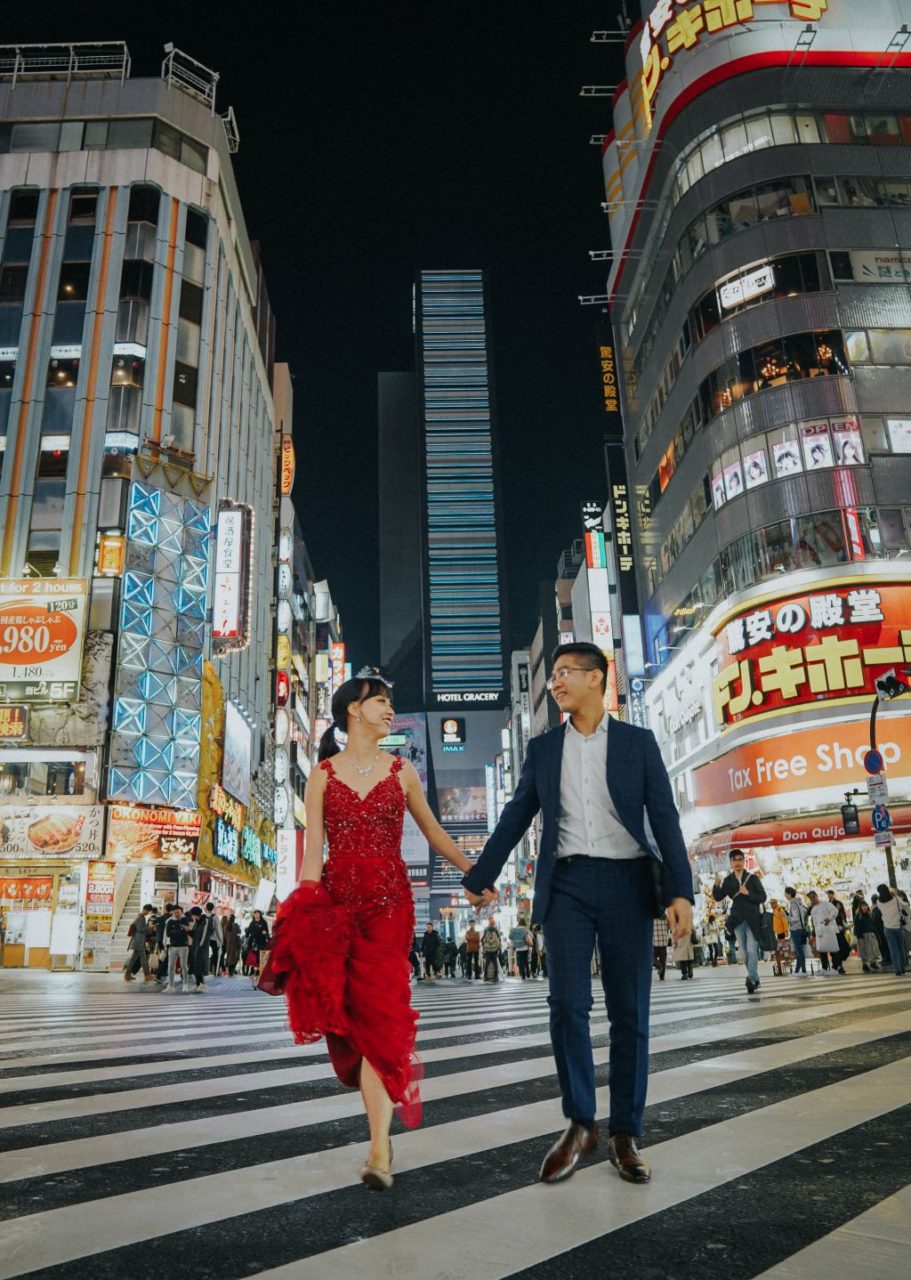 How do I travel between photoshoot locations?
There are many picturesque locations outside of Tokyo, and some of these locations are inaccessible by public transport. We highly recommend that you engaged a driver dedicated for your wedding photoshoot.
For couples who booked our service, we provide private transport during the photoshoot, picking you from the hotel, to the photoshoot locations and back to the comforts of your bed. You can also get some rest on the car while travelling to your next location!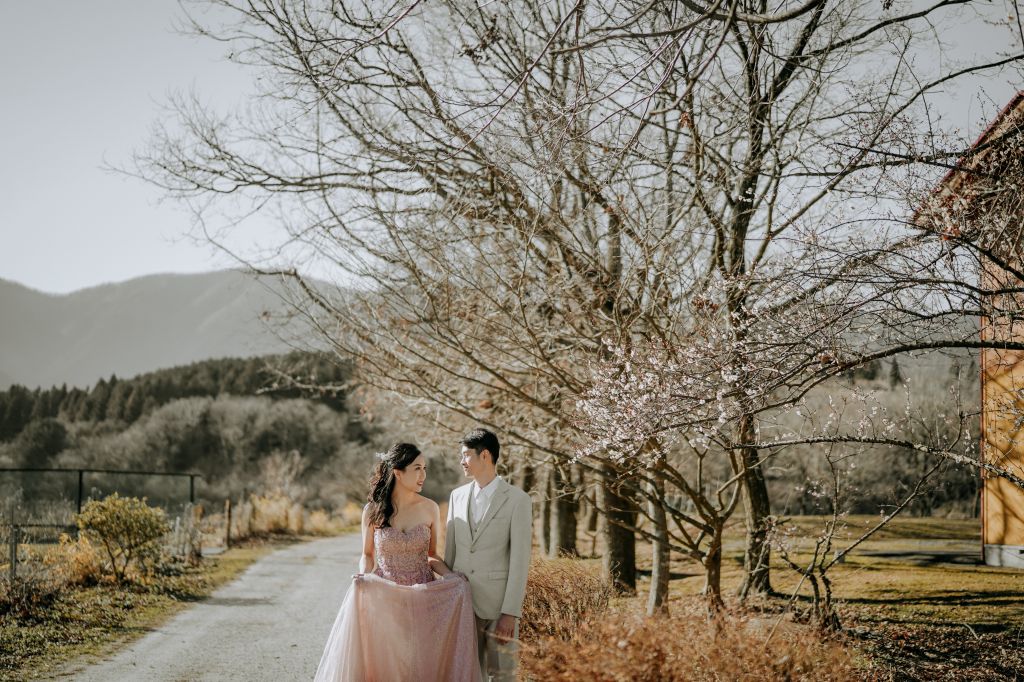 Do I need makeup and hairstyling?
We highly recommend to you have a professional makeup artist. It is important to stay relax and enjoy the photoshoot. You wouldn't want yourself to be fretting over whether your makeup is still in place, or if your hair is falling correctly over your shoulders.
For OneThreeOneFour couples, our team of Tokyo-based makeup artists will help you to look your best for your photoshoot. We usually allocate 2 hours for makeup and hairstyling.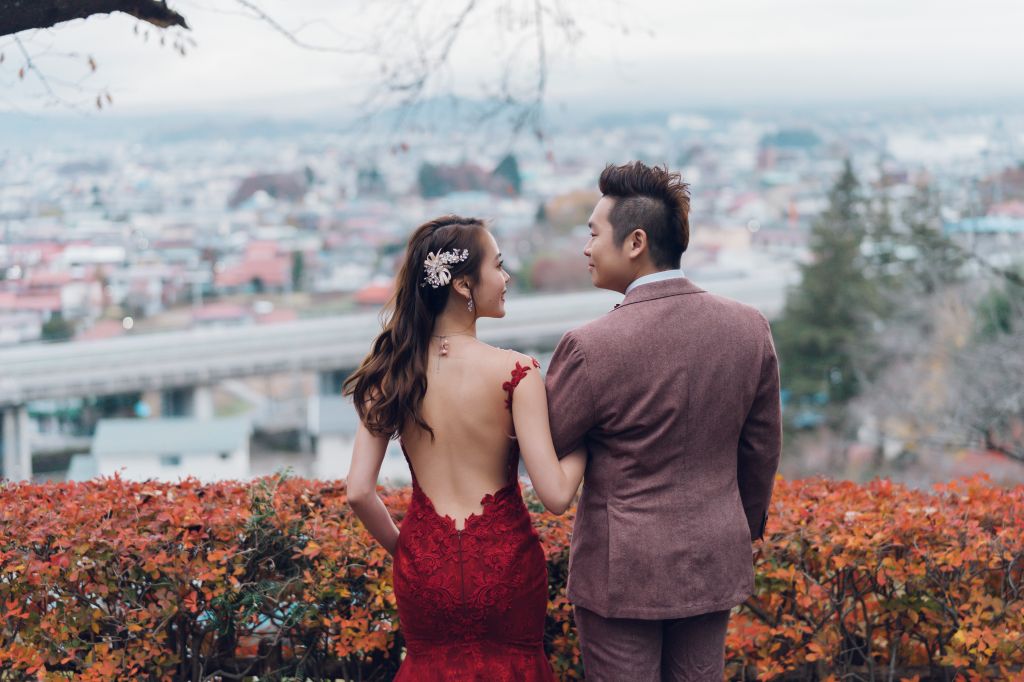 On top of that, regardless of which photoshoot package you choose, our makeup artist will stay with you through the shoot to assist you with touching up on your makeup and hairstyle, so that you will always look your best!
Love Japan but cannot decide which city to do your wedding photoshoot? Here are a list of guides that we have shared:
We hope this guide will be helpful for couples who are planning to do their wedding photoshoots in Tokyo.