Japan is a hot favourite among many couples. The pleasant culture and scenic landscapes are a great place for travelling as well as having a photoshoot. Find out more about our affordable Japan Pre-wedding photoshoot packages!
Basic Package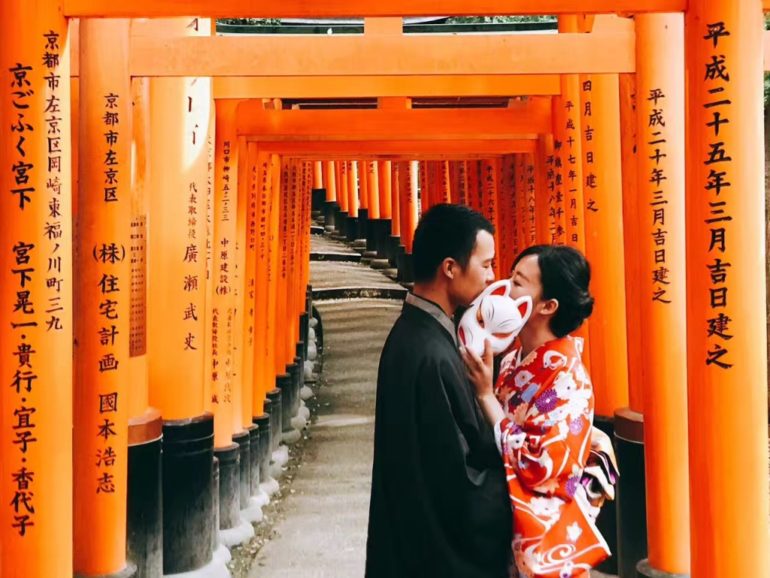 2 hours of photoshoot
30 edited photos
1 – 2 locations
Photos ready within 4 weeks
Our basic packages are around 2 hours and you might be able to cover 2 locations if they are extremely close to each other. However, you may have to be prepared to rush a little!
Price: ~USD645
Classic Package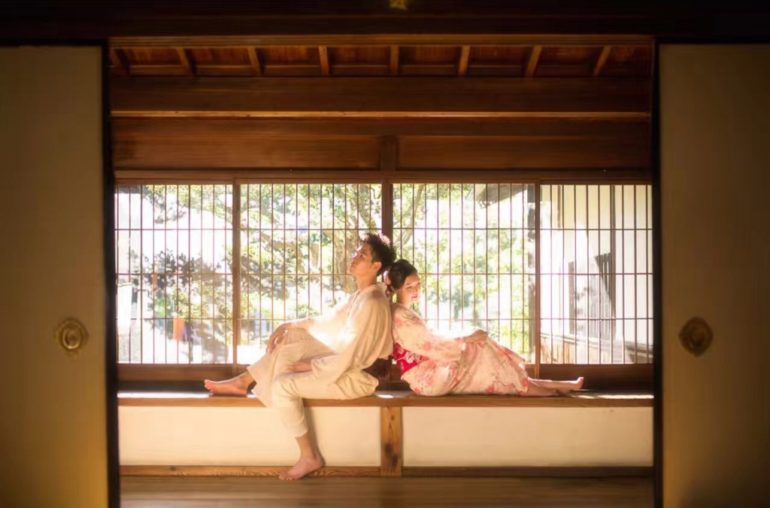 4 hours of photoshoot
60 edited photos
2 – 3 locations
Transport during shoot
Makeup and hairstyling
Photos ready within 4 weeks
This is the most popular package amongst our couples. You will be able to cover 2-3 locations with ease as transport is provided. The extended photoshoot session will also allow you to shoot at each location comfortably and cover more beautiful places.
Price: USD1380 – USD1565 (depending on photographer)
Premium Package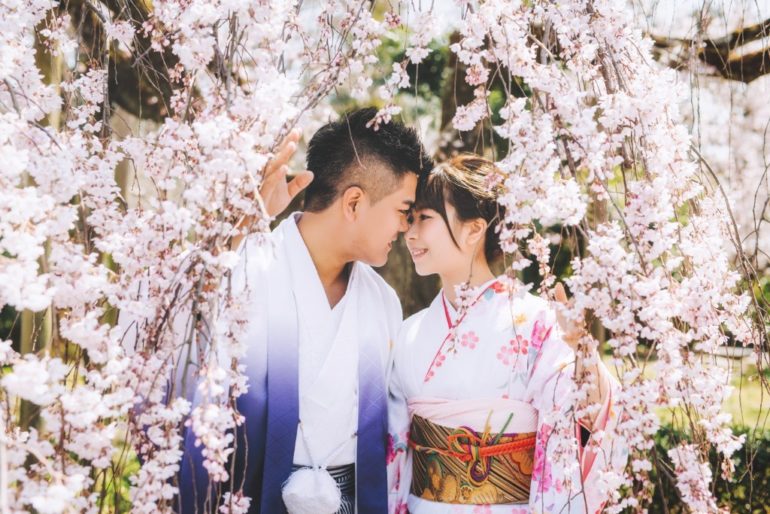 8 hours of photoshoot
80 edited photos
3 – 4 locations
Transport during shoot
Makeup and hairstyling
Photos ready within 6 weeks
Kimono provided 
2 wedding gowns & accessories 
Hotel pickup 
NOTE: BOLDED ones vary with each photographer.
For couples who have a few locations in mind that may be a little further apart. This package is just right for you! With 8 hours of photoshoot, you can safely shoot at 3 faraway locations or 4 if they are nearby. It is also great for sunset or night shoots if you are planning to have them!
Price: USD2115 – USD2760 
Photographers
Our Japan team of photographers have produced countless works that exceed all expectations. Here are a few of the most popular members among our couples! If their styles do not complement you, you can also take a look at other photographers' works and reviews here!
Kinosaki
Thanks Wu for helping us to document the best of our Japan trip! We love our kimono photos!
Kinosaki is an award-winning photographer who has been in the industry for 12 years. His pictures are all very vibrant and natural.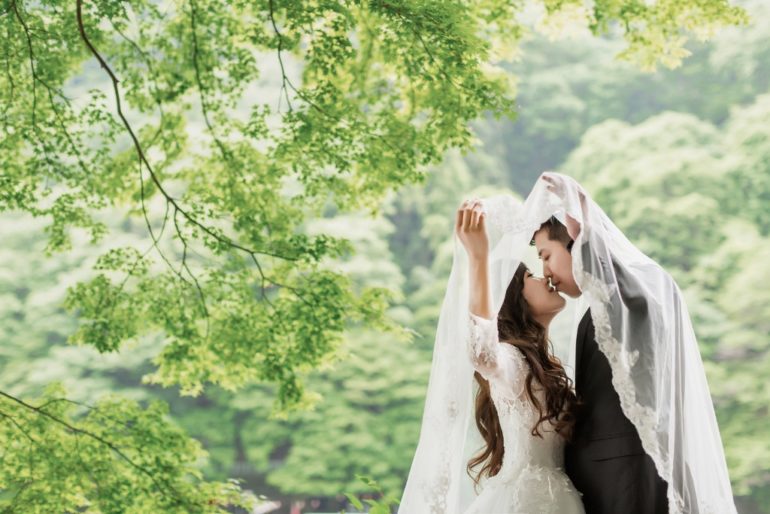 Nham
Even when our timing was limited, Nham still tried to cooperate with us well so to produce great photos. He brought us to many interesting places in Tokyo that met our request and expectation.
Nham is a Vietnamese based in Japan. He is a fine-art photographer with a good eye for details and the perfect shot. He loves shooting at non-mainstream areas so if you are looking for something for exotic, we highly recommend Nham!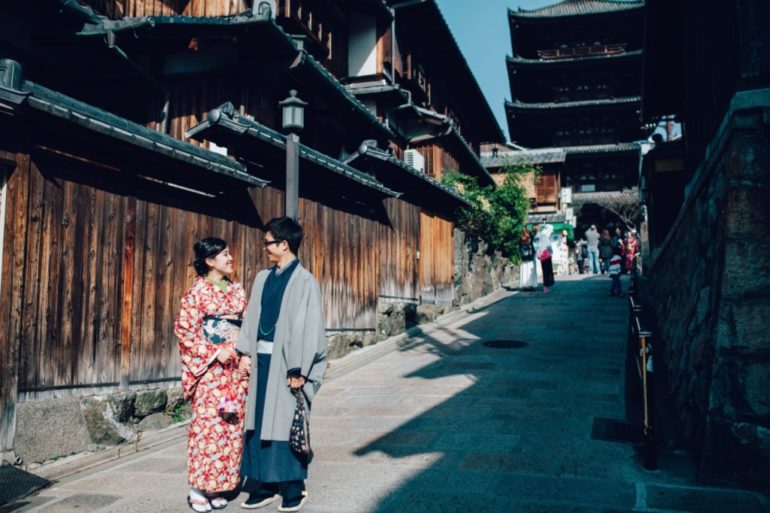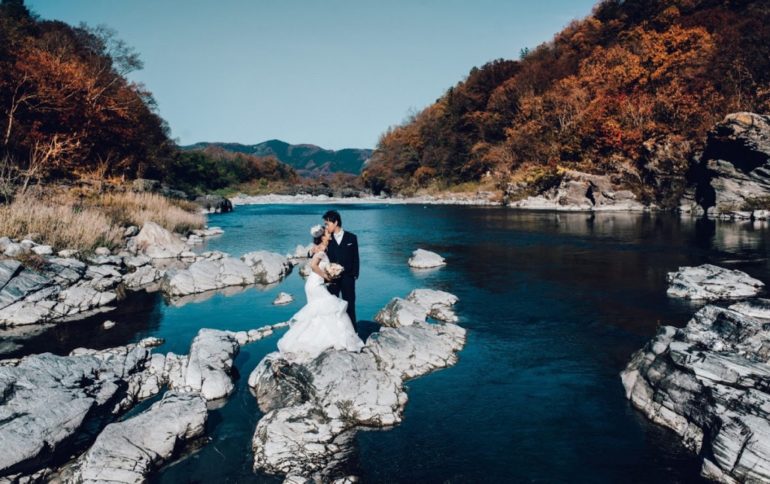 Shu Hao
We did a kimono shoot with Shu Hao in Kyoto. We love every single photo, they are so beautifully captured.
Shu Hao is a Taiwanese photographer and he loves telling stories through his pictures. He encourages each couple to be unique and helps them be in their most comfortable state. You will not just be having a photoshoot but also a wonderful experience with him!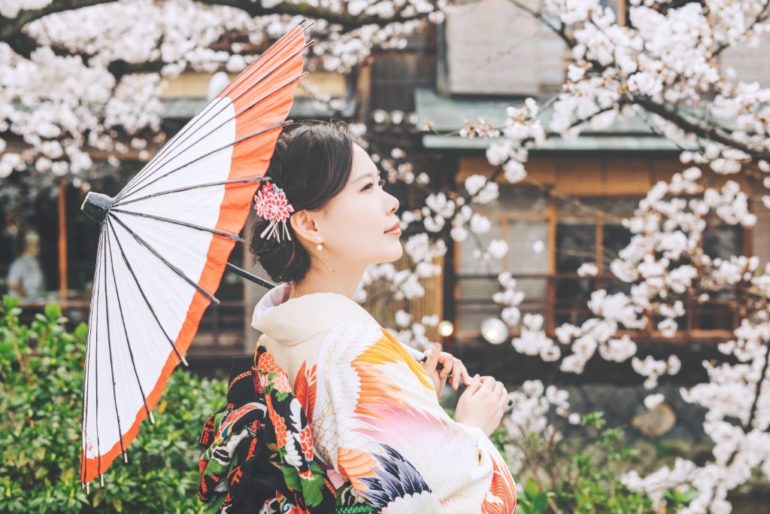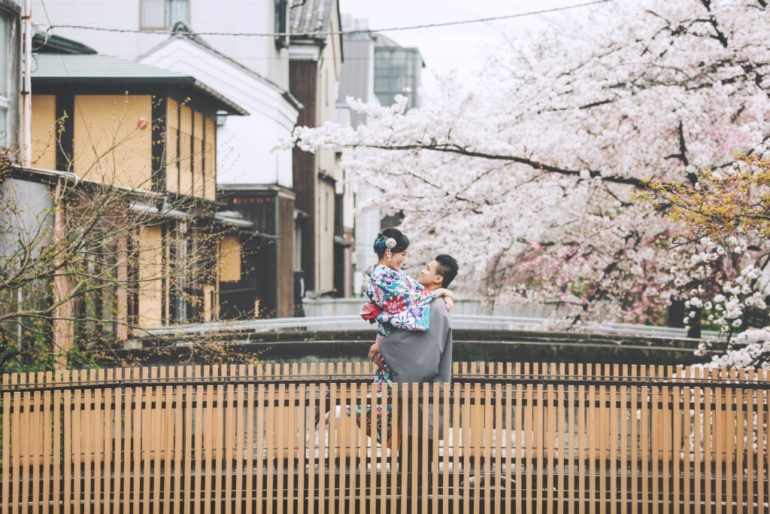 Seasons
The wonderful thing about Japan is that it is beautiful in all seasons. There is never a dull moment in Japan and every season exudes a charm of its own. Find out which backdrop you prefer from the photos below!
Spring
Spring is the most popular season for a photoshoot in Japan, when its cherry blossoms are in full bloom. If you are looking for a sweet fairytale-like backdrop, this is the time of the year to visit!
SEE ALSO: Japan Cherry Blossom Forecast 2018 And Where To See Them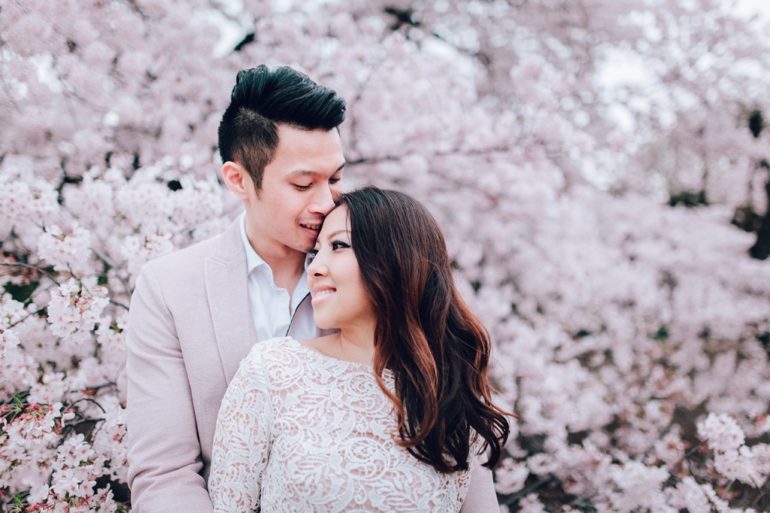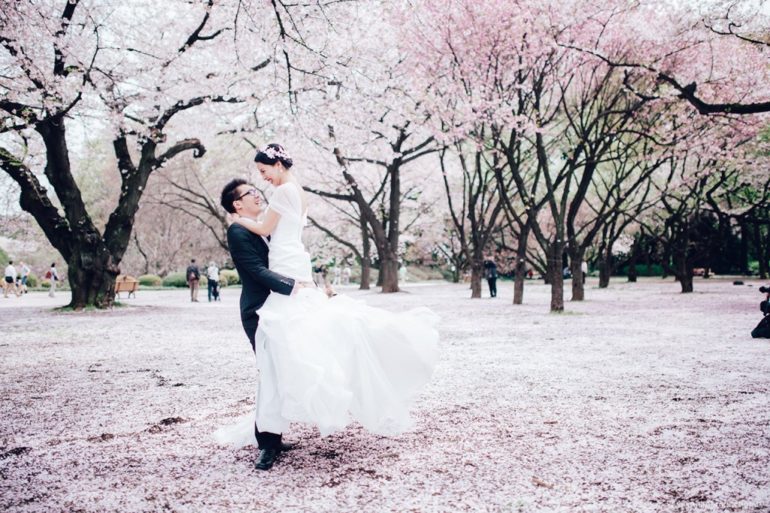 Autumn
The second most popular season, when Japan's beautiful parks form a golden tunnel. The crimson hues add a rustic but magical touch to your photos.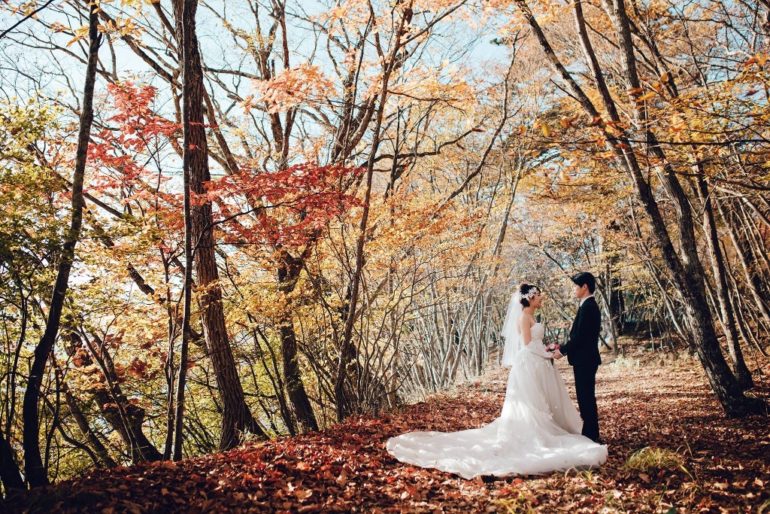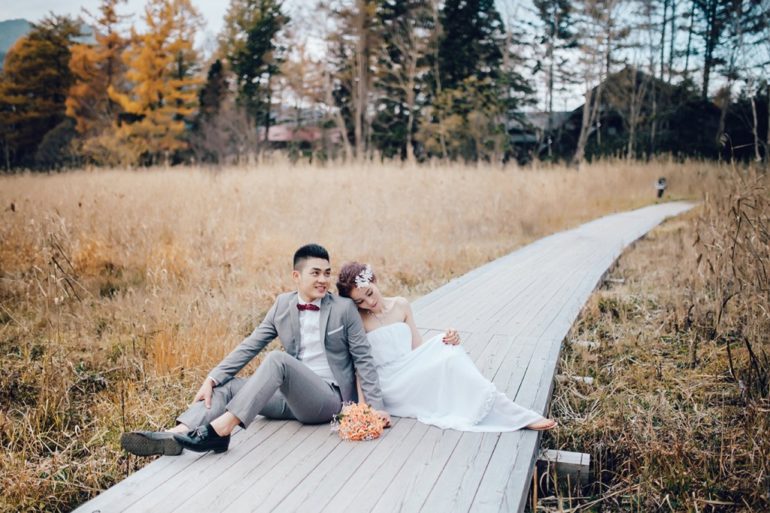 Winter
This may be a little difficult for couples who are afraid of the cold! However, for those who love it, this is a great time to visit! Some parts of Japan only receive a small amount of snow every year but we know the best places to bring you. You will be walking down a winter wonderland with us!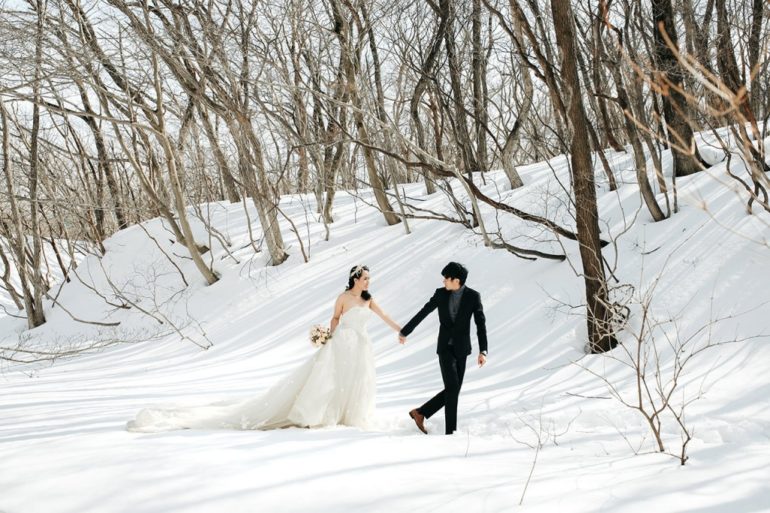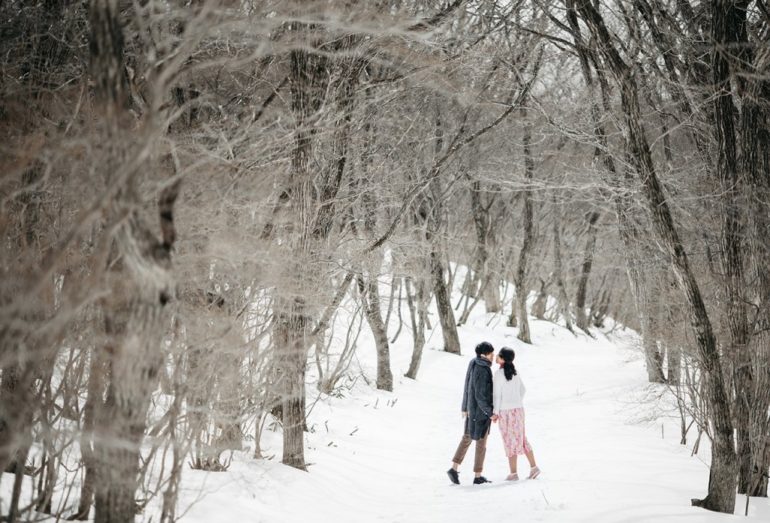 Locations
Japan is full of beautiful places and you can get so many different backdrops in this country alone. We have listed some of the most picturesque places for you to get some inspirations from!
Kyoto Gion District
One of the most popular places that all our couples who visit Kyoto shoot at. It is a beautifully preserved district that boasts of olden Kyoto streets and architecture. It is also the best place to blend in and have your Kimono photoshoot!
SEE ALSO: Your Comprehensive Guide To Kimono Rental And Photoshoot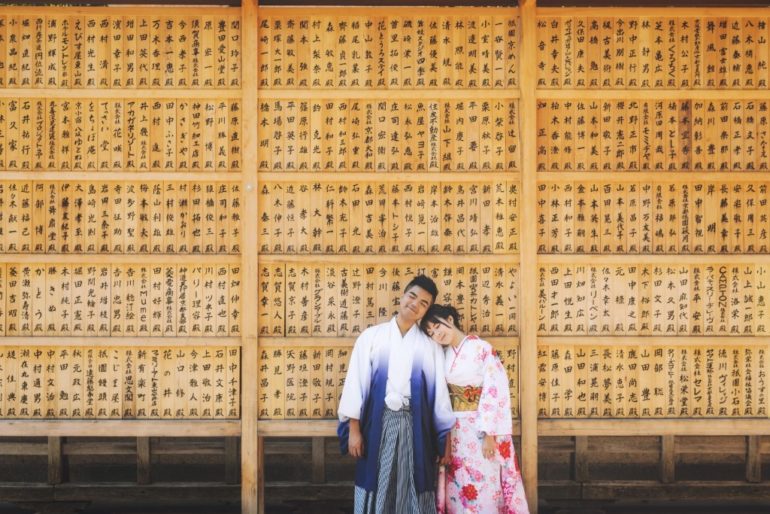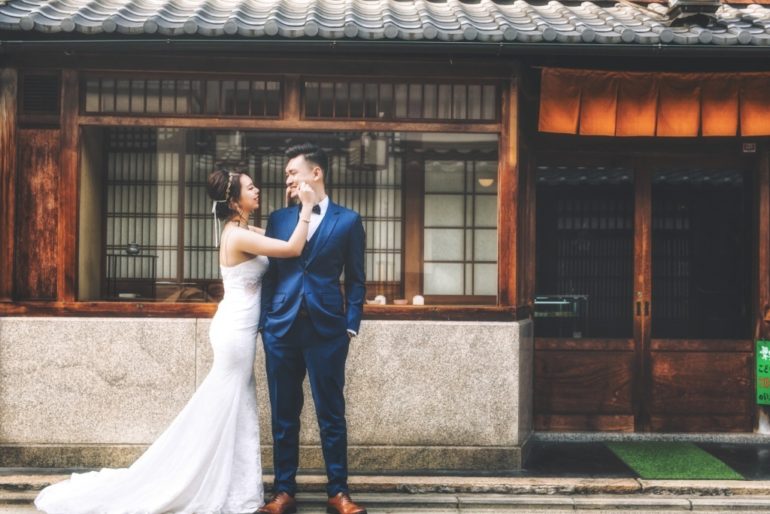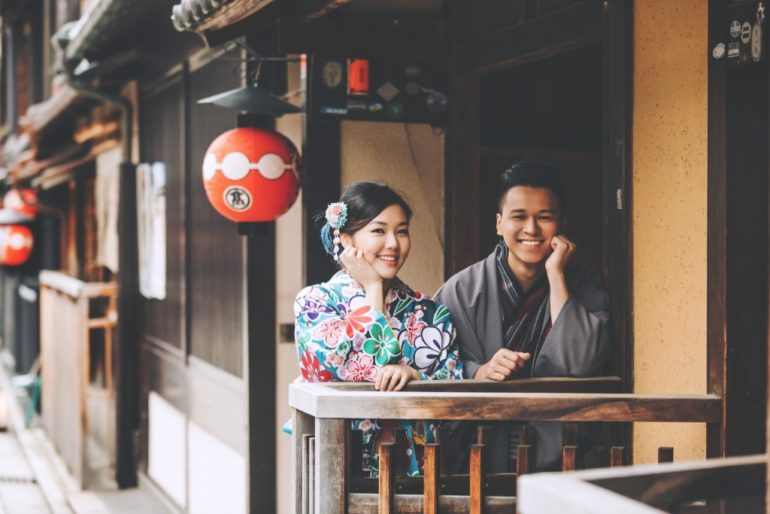 Parks
Japan is home to so many beautiful parks that we can't just name one! These parks are stunning in every season and they make a great refreshing backdrop for your pre-wedding photos!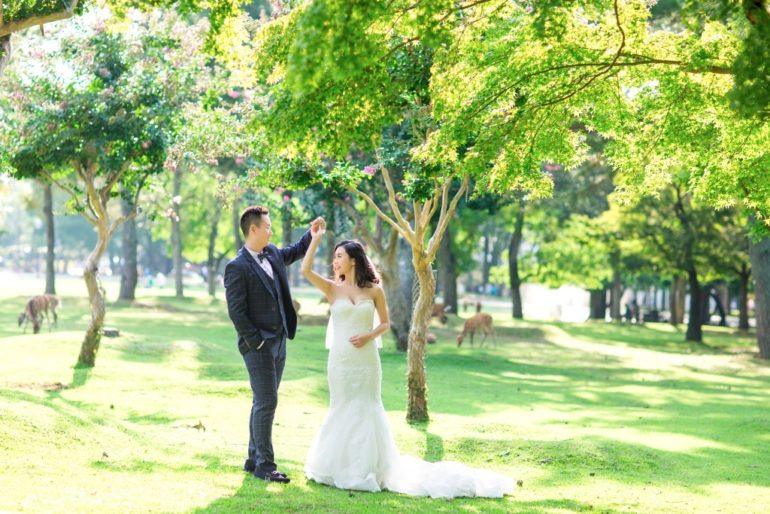 Nara Deer Park
A famous park located in Nara, where you can have your pre-wedding shoot with thousands of free roaming deer. There is nothing not to love about this place and your photos will turn out absolutely magical with these lovely companions!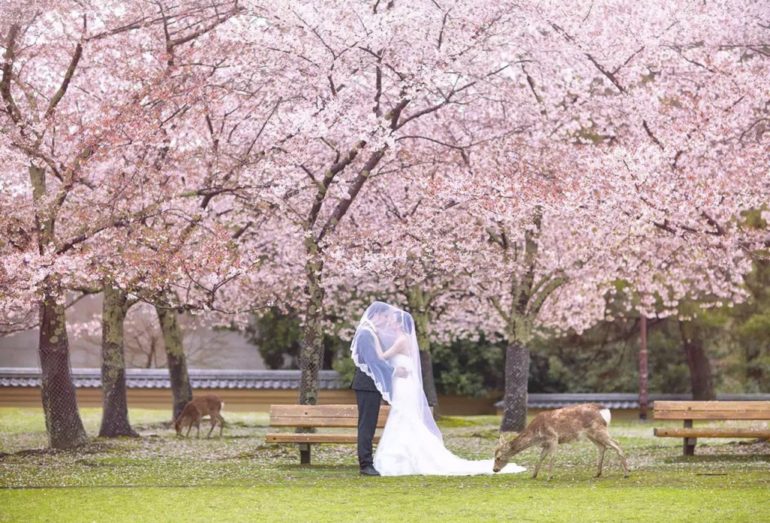 Book Your Japan Pre-Wedding Photoshoot!
For more details or bookings, do visit our website. Every one of our photographers have a different package attached to their page so do take note of extra perks in some packages!