Japan is a place that holds many gems and it is a great place for a pre-wedding photoshoot if you cannot decide on just one setting. Every city in Japan has its own specialty and we are here to help you find the perfect one that suits your style! We will be reviewing Japan's capital city — Tokyo.
Tokyo is one of the most modern and most populous cities in Japan. Tokyo is the perfect spot for capturing the bustling streets of Japan, and the outskirts of Tokyo also offer amazing natural scenery!
Shinjuku Gyoen
Tokyo is home to many parks that are spectacular in Spring. At Shinjuku Gyoen, this is the time when the endless rows of trees turn into a lovely pink foliage when the cherry blossoms start blooming.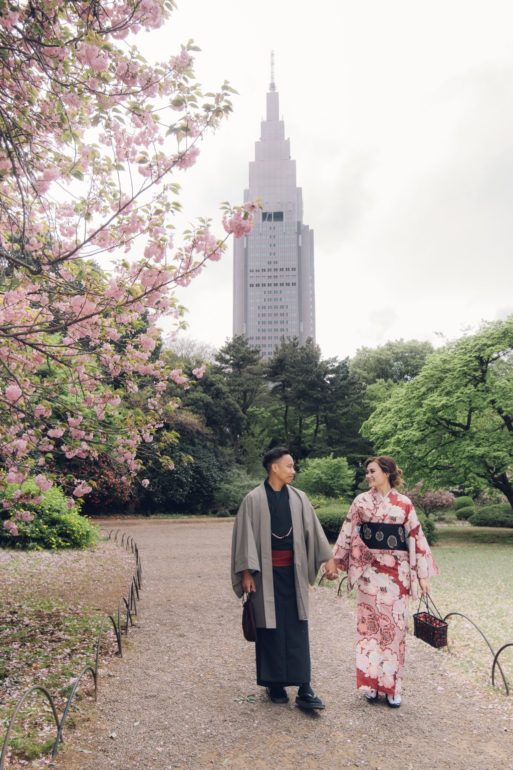 SEE ALSO: Japan Cherry Blossom Forecast 2020 & Best Cherry Blossom Viewing Spots in Japan
Tokyo Tower
If you are in Tokyo, the Tokyo Tower cannot be missed! It is the most iconic structure in the whole of Tokyo and one of the favourite photo spots among tourists and couples!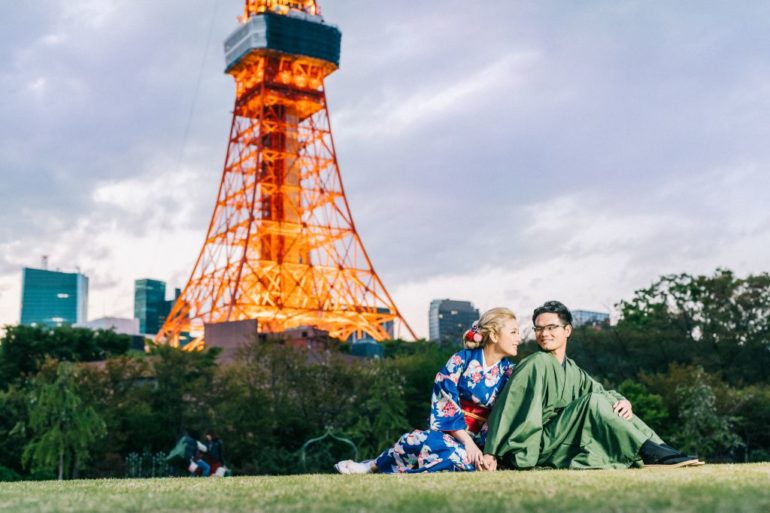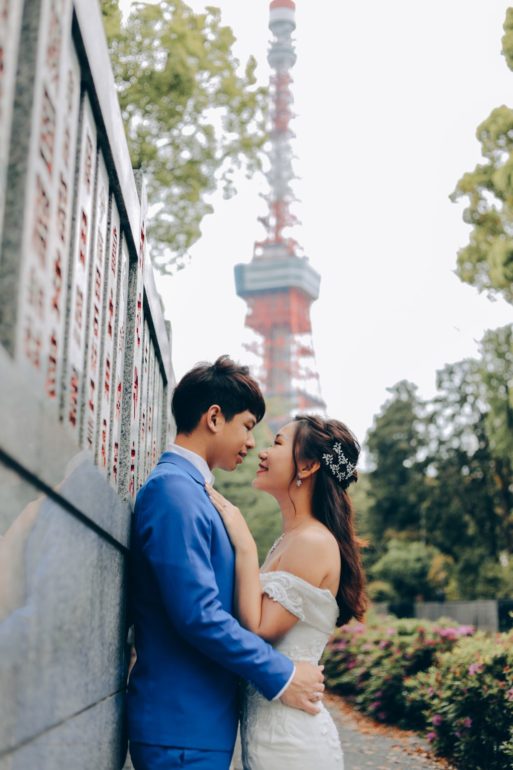 Shibuya Crossing
Shibuya crossing is one of the busiest junctions in Japan. You will definitely have an extraordinary wedding photoshoot experience in the middle of the crowded junction!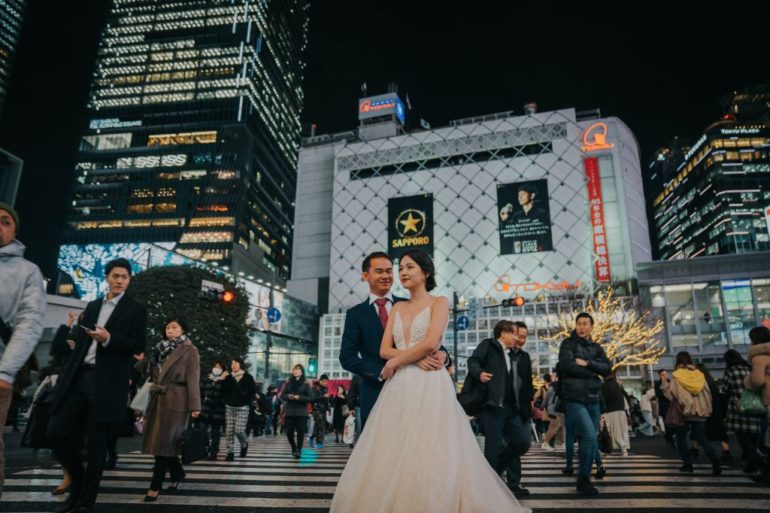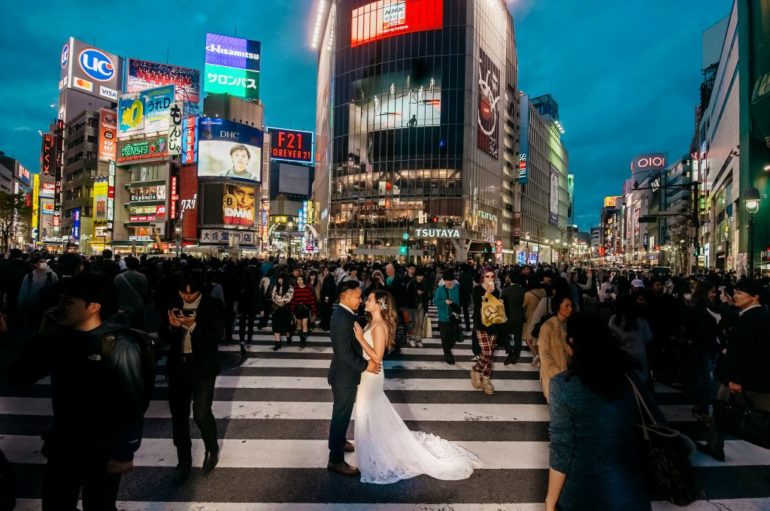 Shinjuku Food Alley
Japan is well-known for its delicious street foods such as Takoyaki, Yakisoba, and Yakitori (grilled chicken skewers). The colourful signboards from the different food stores will add a splash of colours to your wedding photos!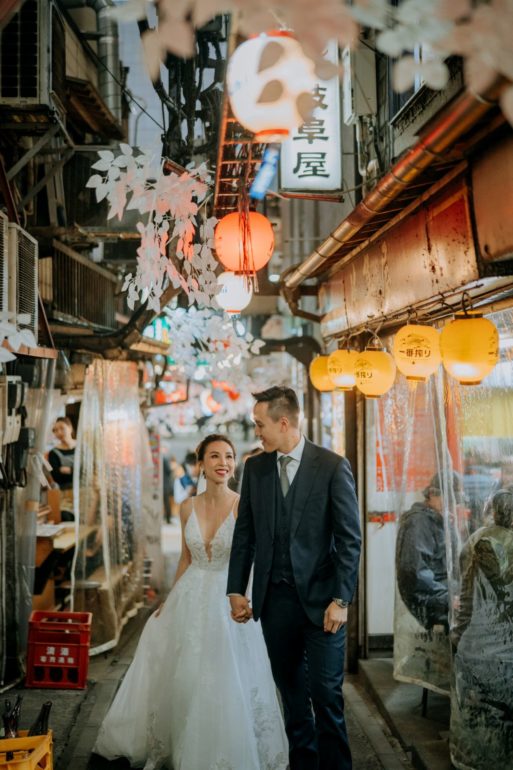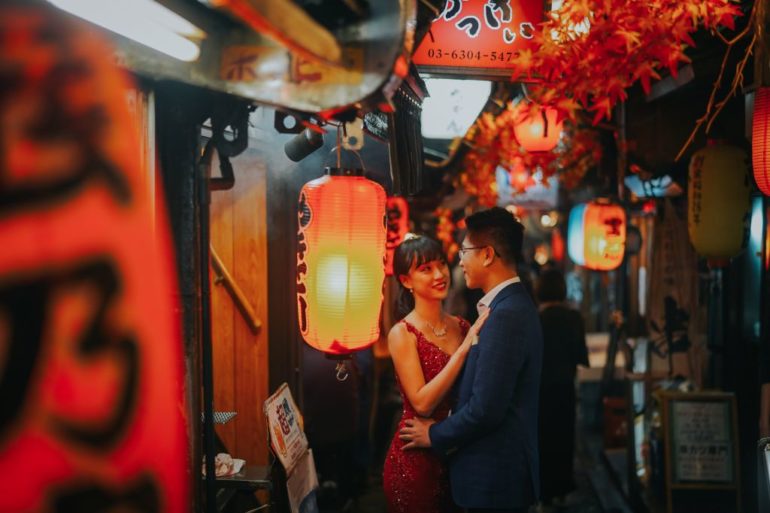 Tokyo Station
While many of the buildings in Tokyo are mostly skyscrapers and modernised, the Tokyo Station stands out among all of them. It wouldn't feel like you are in an Asian country over here!
Asakusa Shopping Area
The Asakusa Shopping Area in Tokyo at night boasts of a completely different charm. With its bright neon signboards and traditional lanterns, it is truly an alluring sight.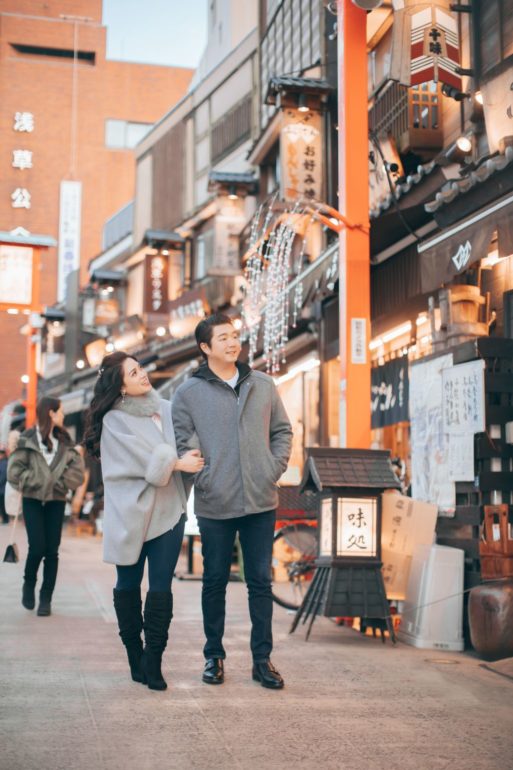 Nezu Shrine
Japan is famous for its shrines, and the Nezu Shrine in Tokyo is one of Japan's oldest shrines. The shrine is easily recognisable as the pathway that is connected by thousands of bright orange Torii gates.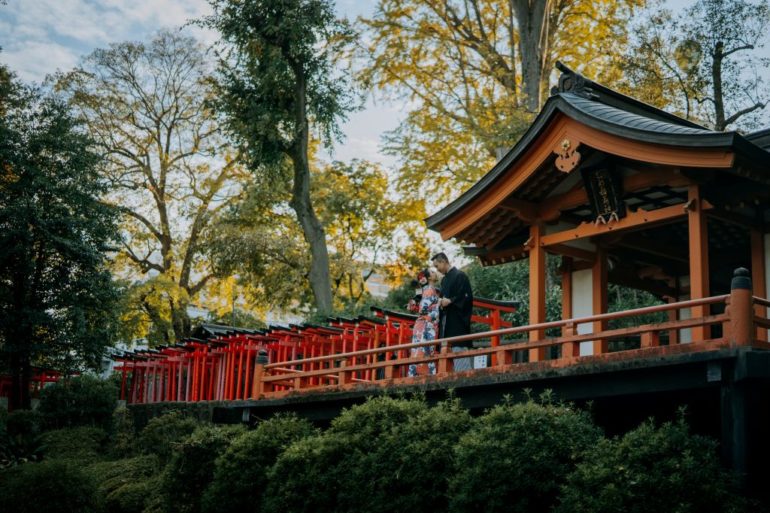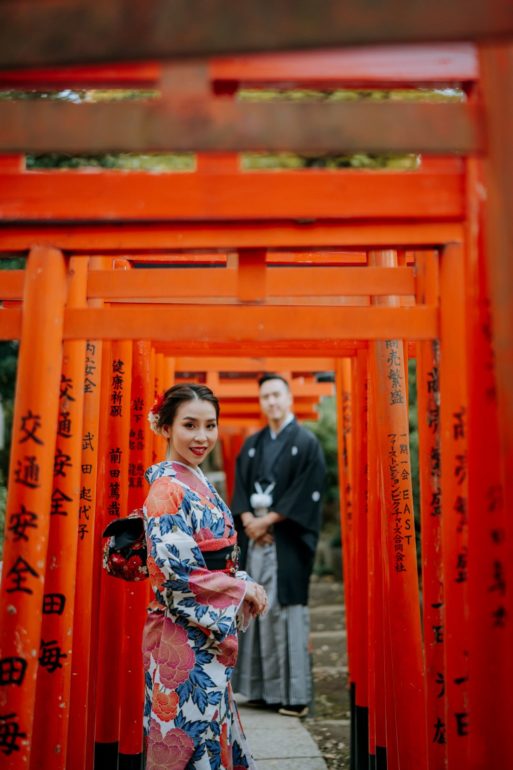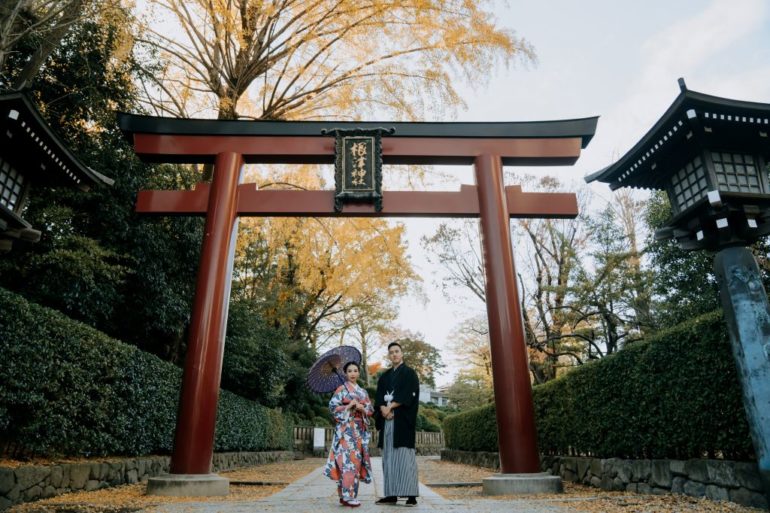 BONUS:
Lake Chuzenji
Located a short drive away from Tokyo, this lake is breathtaking. With crystal clear waters surrounded by mountains and lush greenery, it is especially spectacular in Autumn. This is as close as you can get to New Zealand in Japan!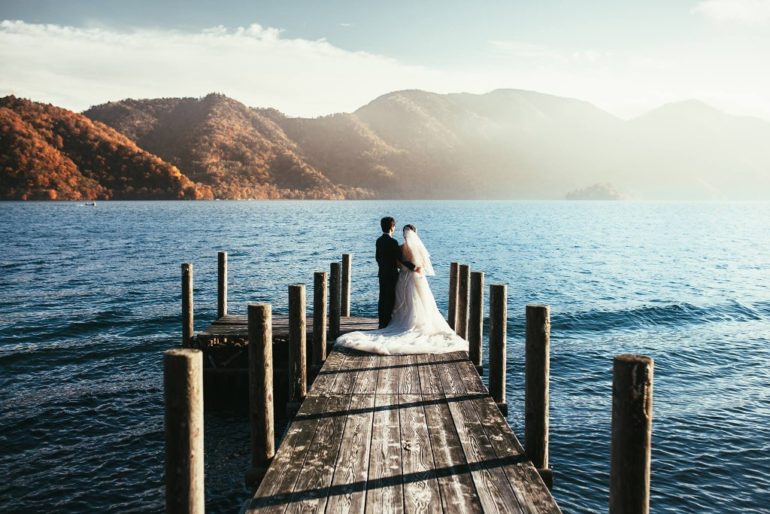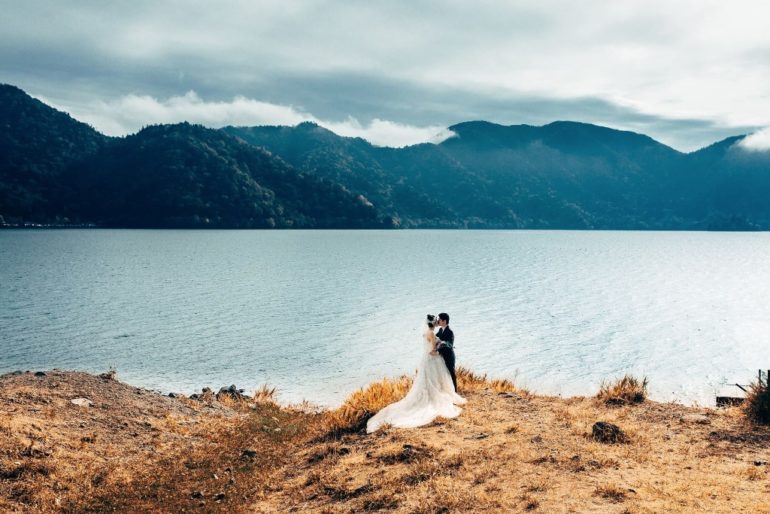 Mount Fuji
Of course, the popular Mount Fuji is not to be missed. Mount Fuji is Japan's highest mountain and it is extremely popular due to its scenic views.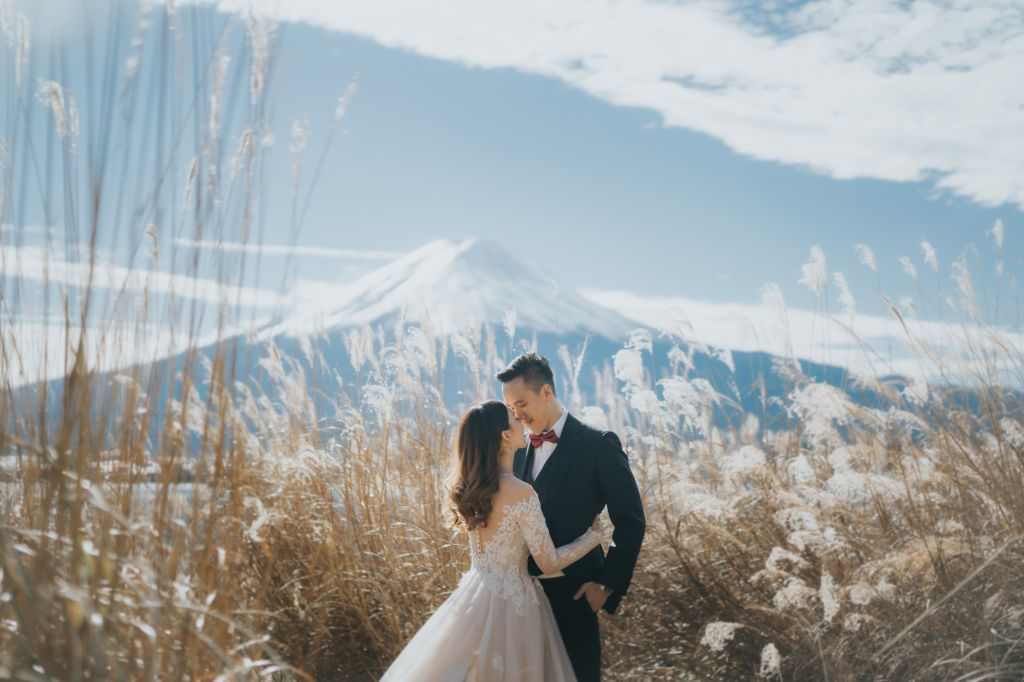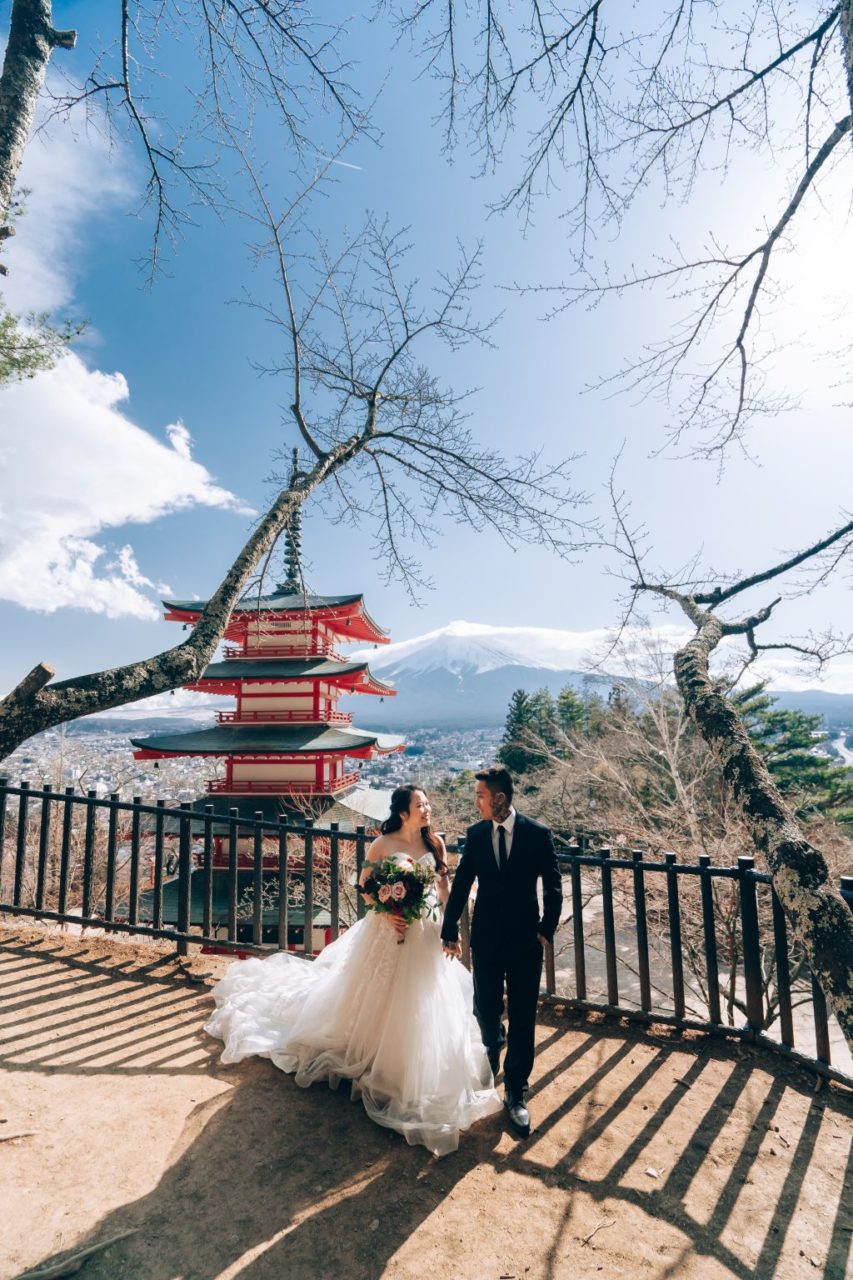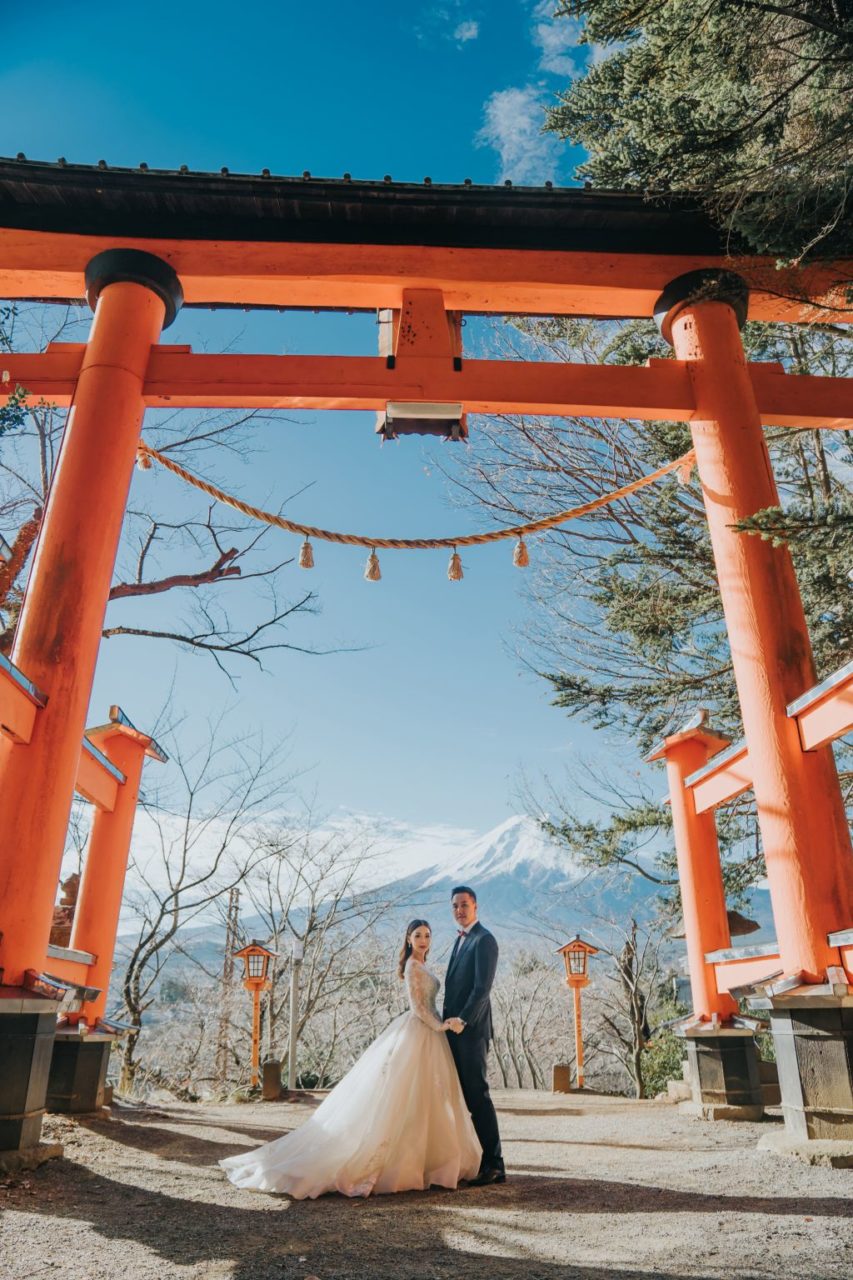 As the capital city of Japan, Tokyo indeed has many charming and picturesque locations for you to do your wedding photoshoot.
Have you chosen the perfect location for your Tokyo wedding photoshoot? Head to our website to book a hassle-free pre-wedding shoot of your dreams!
There are many hidden gems in Tokyo city that we have not covered in this article, and we would love to bring our couples to explore the less touristy outskirt areas of Tokyo as well. Speak to our coordinators now if you are keen to do a photoshoot in Tokyo!