If you are on this page, CONGRATULATIONS ON YOUR ENGAGEMENT! You are at the right place and this is the only guide that you need to read.
Wedding planning can be made easy with our 10-steps guide. We won't just be throwing generic advice at you, we will be providing you with in-depth knowledge about each step so you can make the best decision with ease.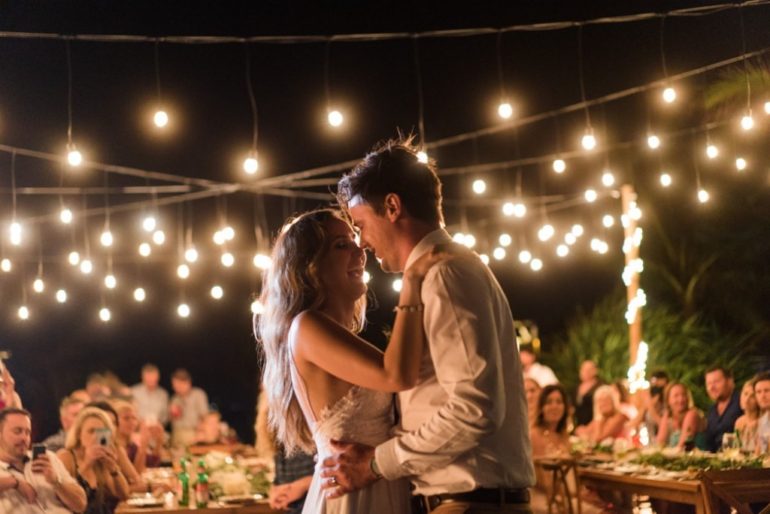 1. Find A Venue
This should be done at least 9-12months ahead to increase the chances of booking your dream wedding venue. There are many kinds of venues to choose from depending on your preference and budget. Some of the more popular choices are churches and chapels. Read our Top 10 Churches In Singapore For A Divine Wedding for some ideas!
Most Chinese couples will choose to book a hotel for their wedding banquet. We suggest holding your solemnisation ceremony and banquet at the same hotel for some discounts! For more information on hotels and their package prices, visit our Ultimate Wedding Venue Guide In Singapore.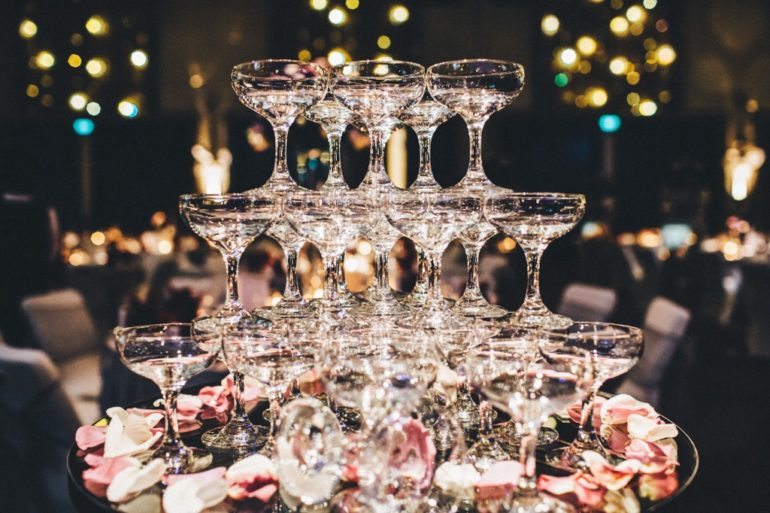 As a more budget friendly option, you can opt for an intimate ceremony held in a cosy cafe. This is a more hipster alternative but you can be sure the food and service are still top-notched! We have a list of the Top 9 Non-Mainstream Cafes To Host You Wedding. The White Rabbit is also a very popular option amongst couples for its rustic charm!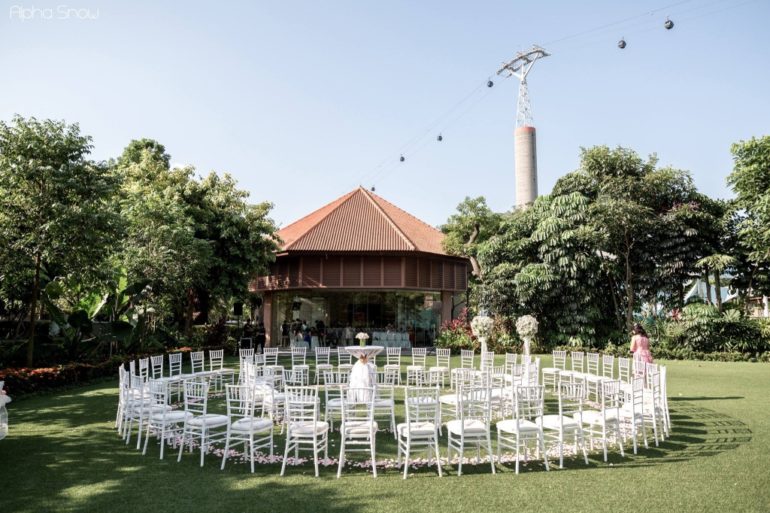 SEE ALSO: 16 Amazing Garden Wedding Venues In Singapore 
2. Pre-Wedding Photoshoot
This is probably one of the most exciting parts about planning a wedding!!! You can put on many different gowns and have your pre-wedding photos taken at your favourite countries. OneThreeOneFour specialises in destination pre-wedding shoots and we can help you document this special moment anywhere in the world. For more information on our destinations, photographers' works and reviews, do head over to our website!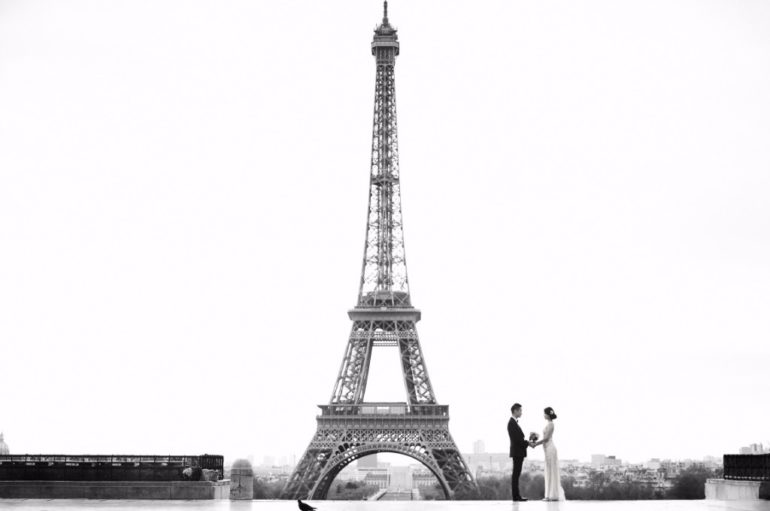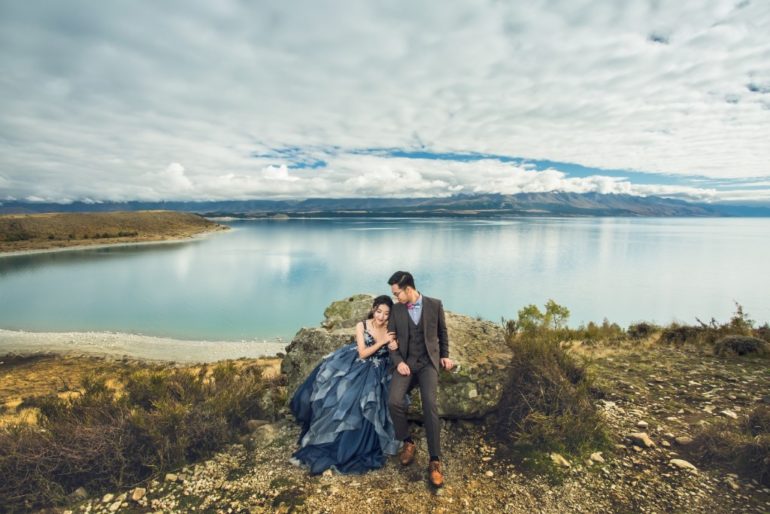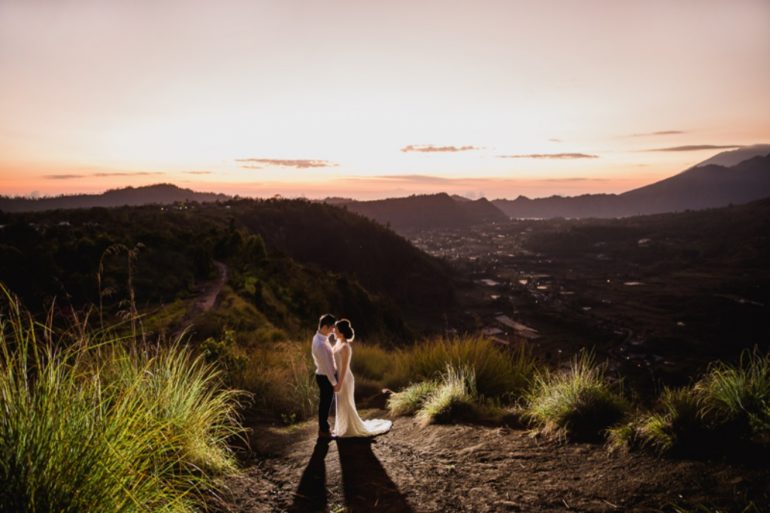 For couples who wish to shoot inside a studio instead of the great outdoors (OR BOTH), Korea is a popular destination with some of the best studios. Check out our list of the top Korean Photoshoot Studios. We have also summarised the studios' themes in this article: Top 10 Most Popular Themes In Korean Studios, now you can narrow down your choices easily!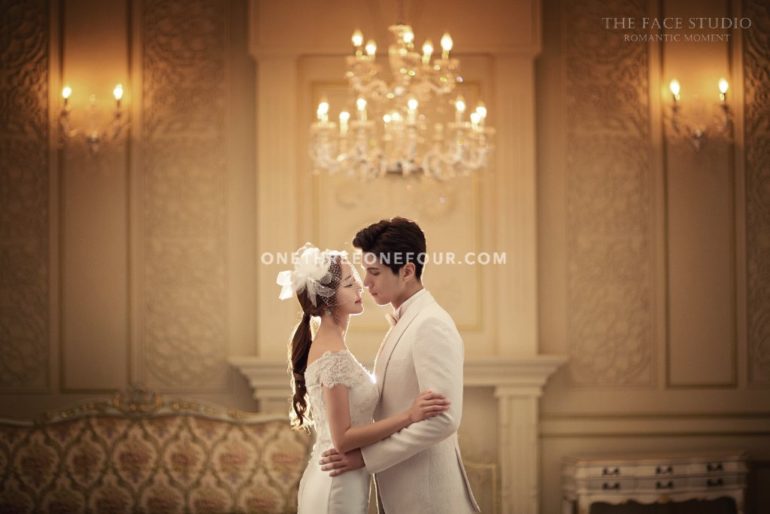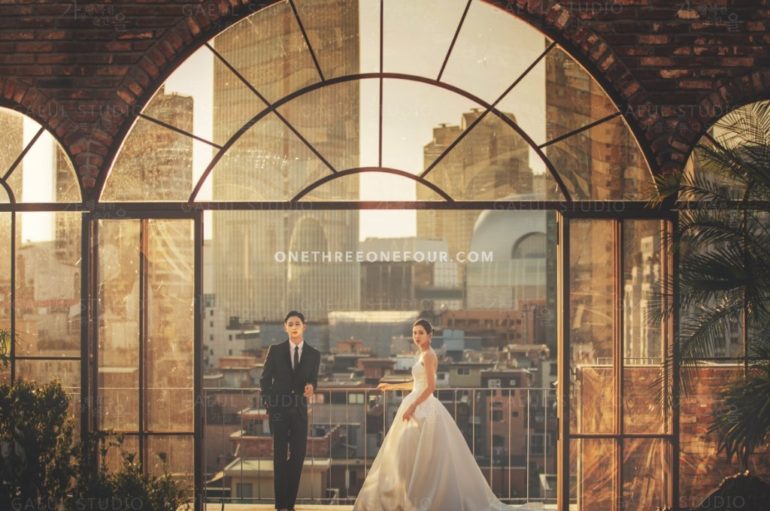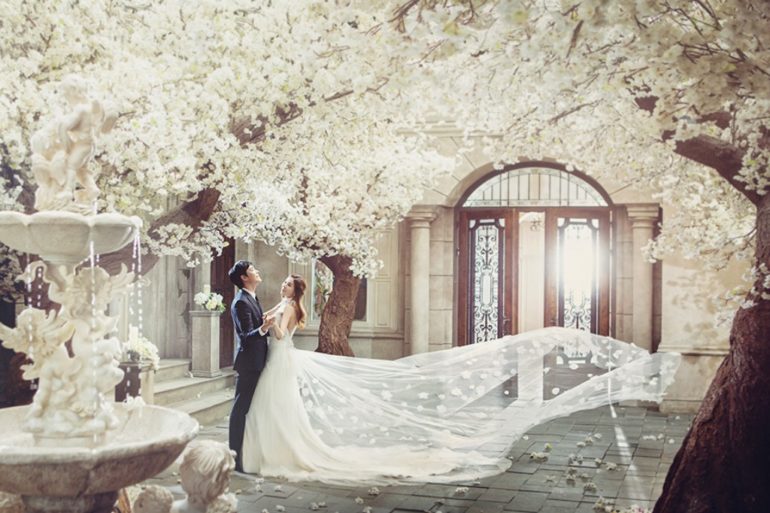 If you are not too sure where you want to go, read our article on the Top 8 Destinations For A Pre-Wedding Photoshoot to get some ideas! New Zealand is a hot favourite and we even take you up to the mountains for with helicopter shoots, it's going to be a once in a lifetime experience!
SEE ALSO: 6 Reasons Why Our All-Inclusive New Zealand Photoshoot Packages Win Hands Down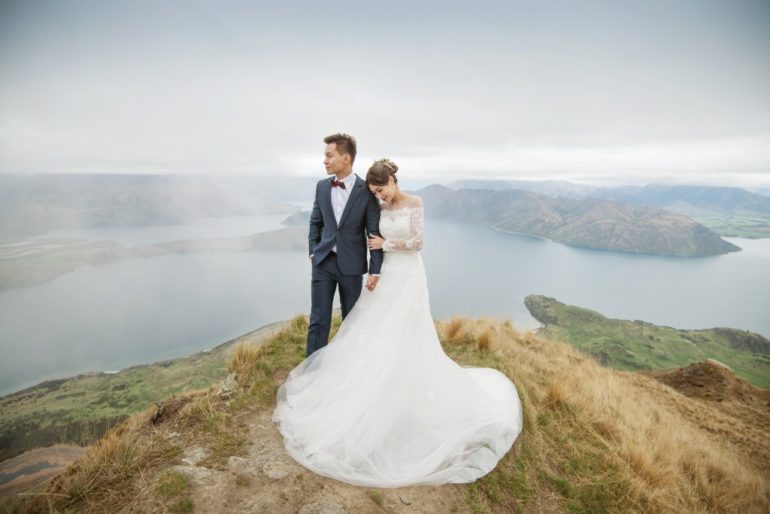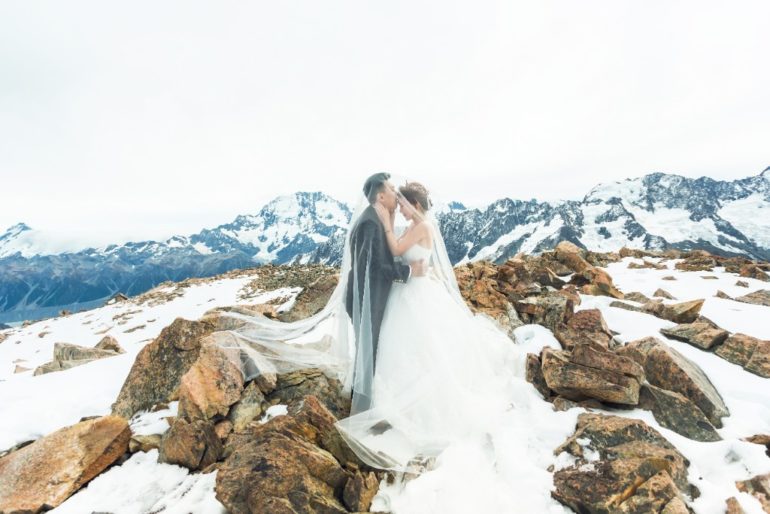 3. Finding The PERFECT gown
Yet another exciting decision that every girl has probably fantasised about only a million times while growing up! There are so many types of gowns to choose from – trumpet, empire, ball. If you find those terms foreign, don't worry! We have a quick guide to finding the dress silhouette that best suits your body shape to keep you looking stunning!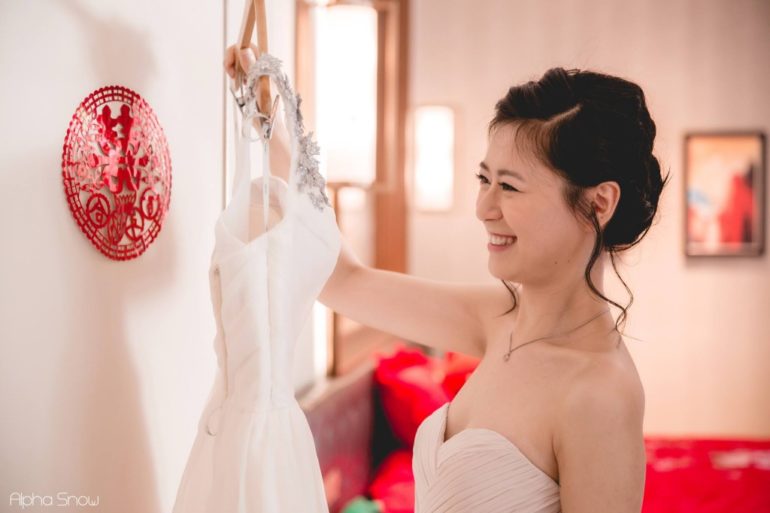 While we are busy choosing the prettiest gowns, it is easy to forget about the lingerie that follows the outfit. It may seem like a no brainer but choosing lingerie to suit your wedding gown can be tricky. Find out what are the different types of lingerie available to match your gown. You will never have to worry about your bra straps showing or not being able to wear a backless dress again!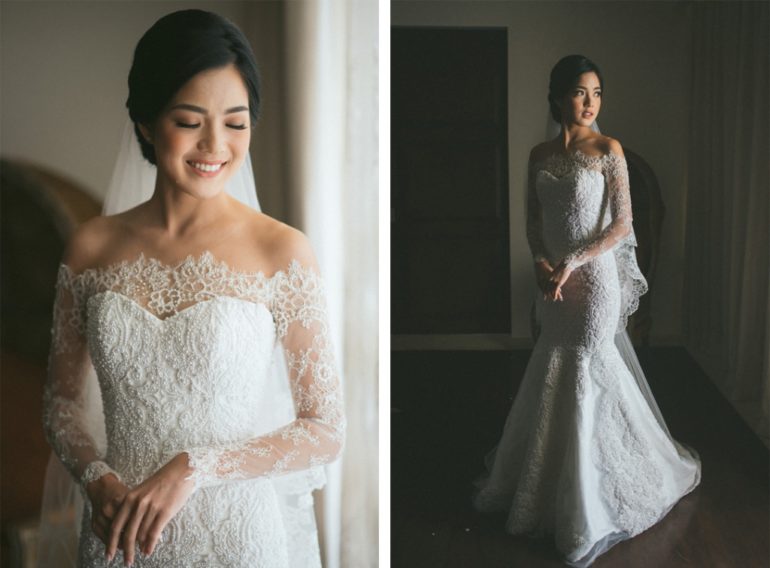 4. Dressing The Groom Up
This seems like the easiest part because all suits probably look more or less the same right? But there are actually subtle differences in every kind of suit which gives off a unique vibe. It is also important to choose the colour of the suit with your wedding theme in mind, we will cover this in the next step!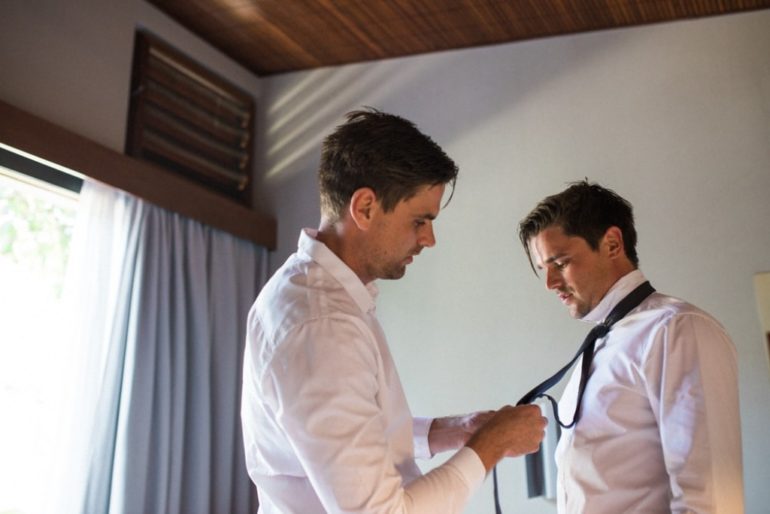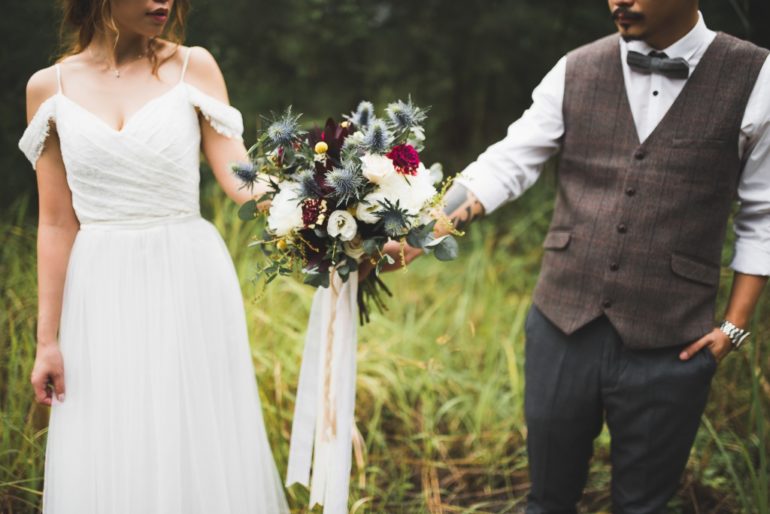 Besides the type of suits, there are also many different ways of making your groom look ultra fashionable. These little accessories will spice up your outfit and you will be proud to be walking down the aisle with this dashing man. Check out our article on Groom Accessories That Even The Most Style-Conscious Brides Will Approve Of.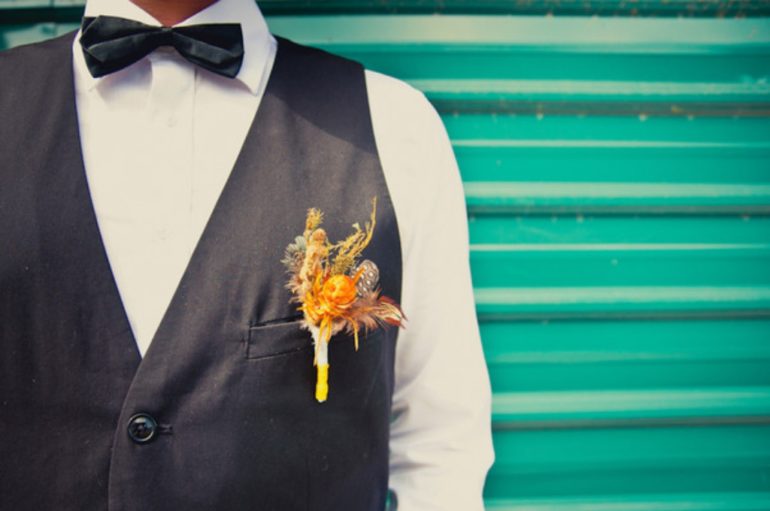 5. Wedding Theme 
This is where things get a little overwhelming. There are A BILLION wedding themes to choose from and everyone of them look so amazing that you wish you could get married 10 times. This is when you should decide on your wedding colours, wedding cake, the theme that you are going for and decorations that follow.
To add some excitement to this otherwise tiresome process, you get to pick your pretty bridal bouquet too! The bridal bouquet should fit into your wedding colours nicely and if you are wondering which colours to choose, find out what the colour of your flowers mean!
SEE ALSO: Bridal Bouquet Ideas That Will Suit Every Wedding Theme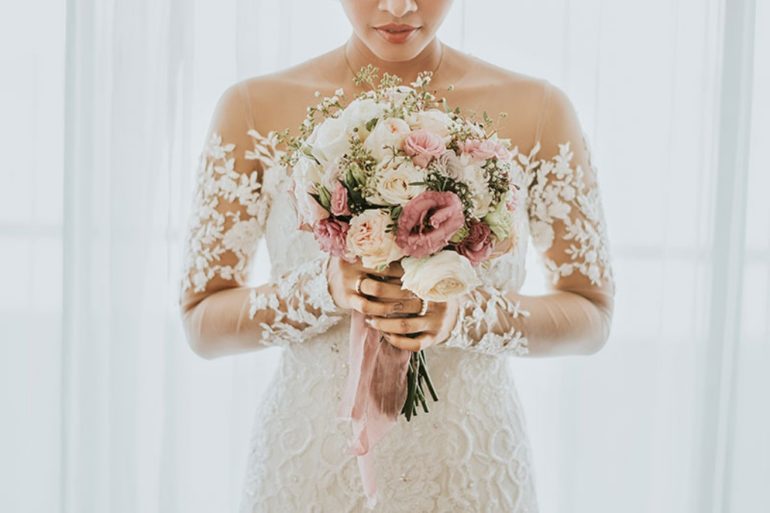 You can go on Pinterest to look for some wedding decoration inspirations or come up with one that holds a special meaning to both of you. We have also compiled a list of the most gorgeous themes that our couples used on their wedding day! If you are looking to DIY your wedding venue, here are some Unique Wedding Decoration Ideas That Will Wow Your Guests!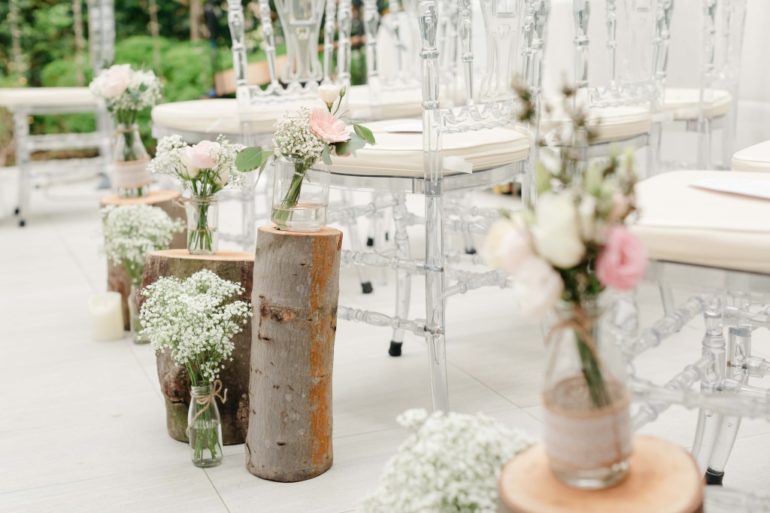 6. Actual Day Wedding Photographer
This is an important step that you need to put some thought into! You should book your photographer as soon as you have secured your venue because photographers' schedules are usually pretty packed! You also need to make sure you choose a photographer that suits your aesthetic sense as every photographer has their own unique style.
There is a risk that you may need to bear when booking photographers with wedding planning agencies. It is possible that the actual photographer sent to cover your wedding is not the one who took the sample photos that you saw. You don't have to worry about that with OneThreeOneFour because you will be choosing the photographers themselves! We cover both local and destination weddings and you can check out our masterpieces on our website!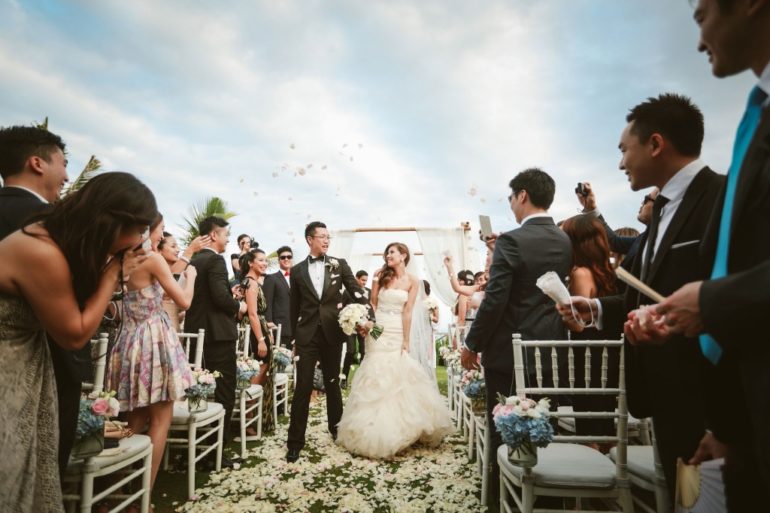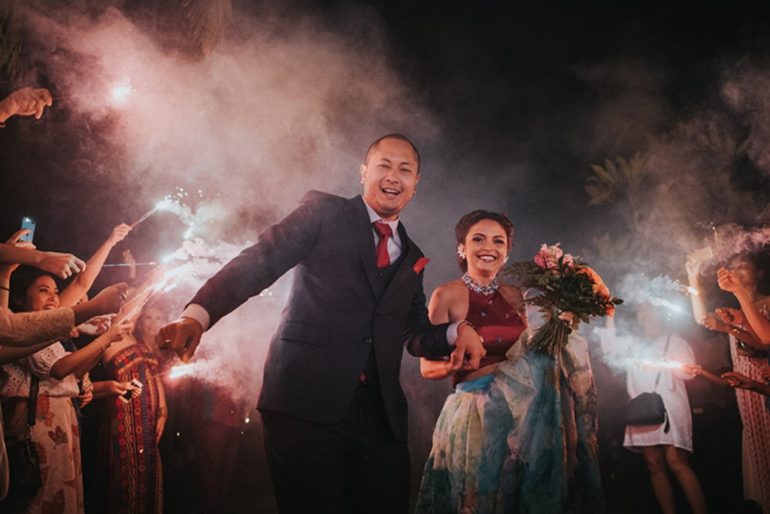 7. Food Catering
For couples who have decided on having a banquet in a hotel, you can skip this step. This is mainly for couples who wish to hold a solemnisation ceremony separately or have an outdoor weddings! Food is an important factor during your ceremony to keep your guests satisfied and also to fill yourselves up after a hectic day. We have a list of 15 Caterers In Singapore That Will Impress Your Guests. One of our top picks is Orange Clove catering and we have a detailed review of them here!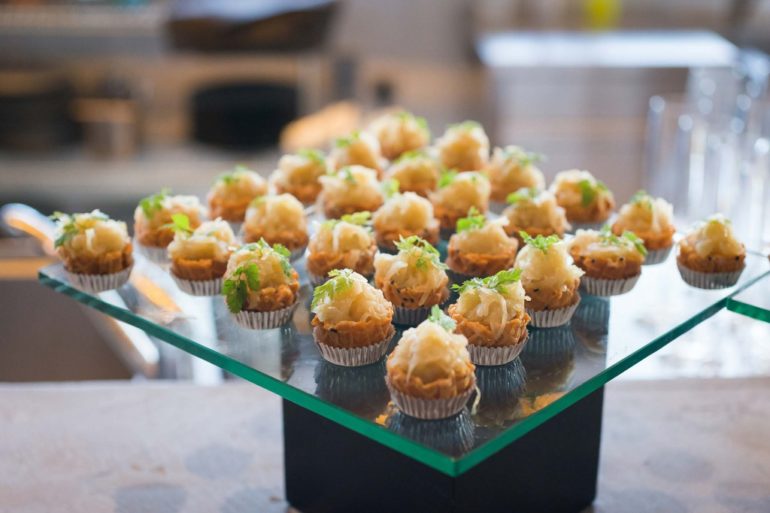 8. Wedding Band Shopping
Another exciting event in the midst of all these mundane planning!! You will be wearing your wedding band every day for the rest of your lives so it's important to choose a good one! For reputable merchants, we have a list of the best jewellery stores in Singapore to shop at. If there are budget concerns, we also have 15 gorgeous wedding bands you can get below SGD300.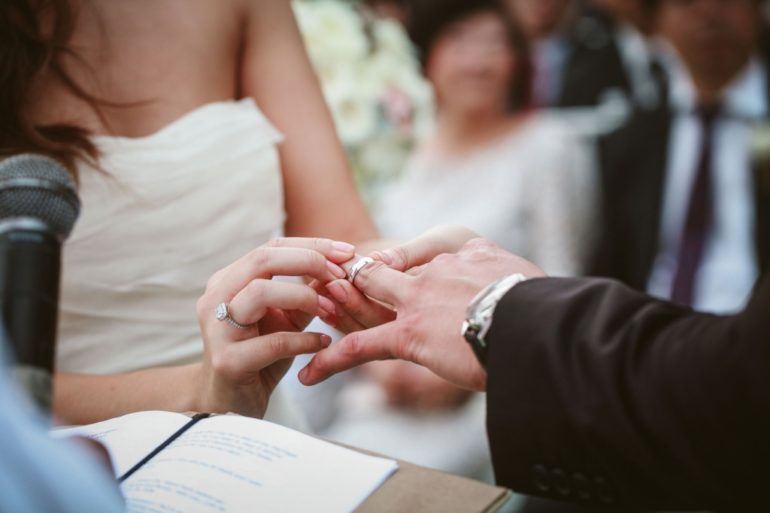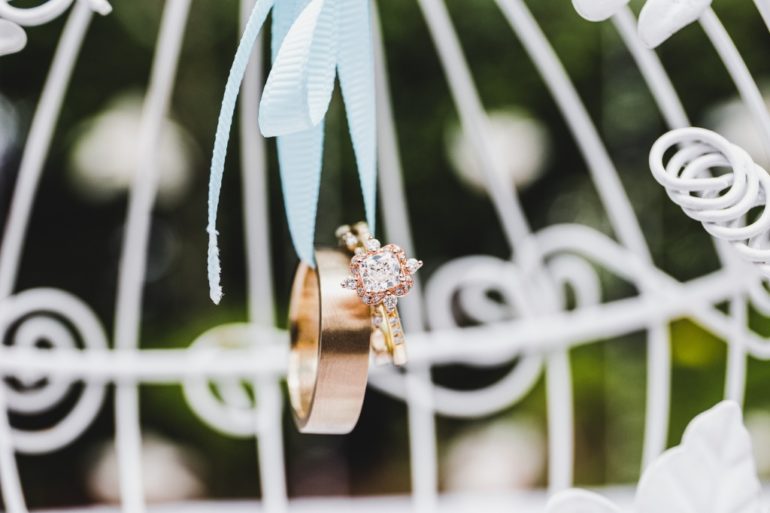 9. Banquet Events
When you have gotten all the wedding preparations settled, it is time to focus on your wedding banquet! A wedding banquet usually runs for at least 3 hours and you have to keep all your guests entertained. Ask your married friends for some recommendations on the best emcees and choose a lovely playlist to fill in the silence.
To spice things up a little, we also have the best games to play during your banquet to keep your guests away from their phones. Put some effort into making your banquet interesting to it this a wedding worth attending!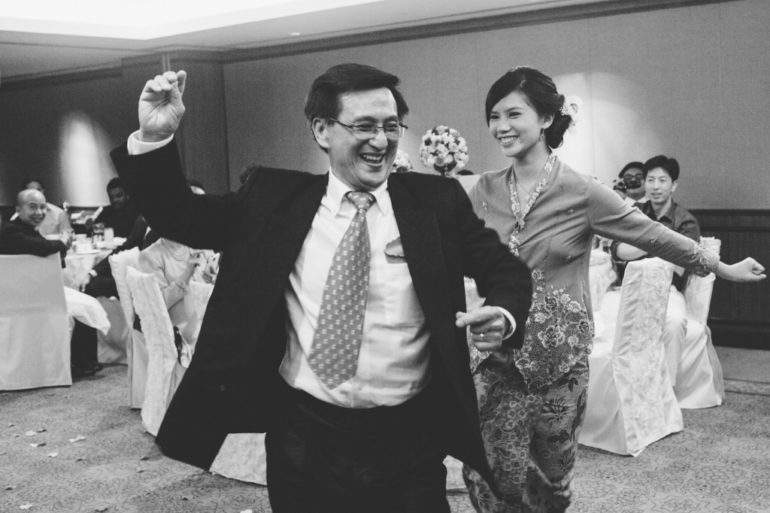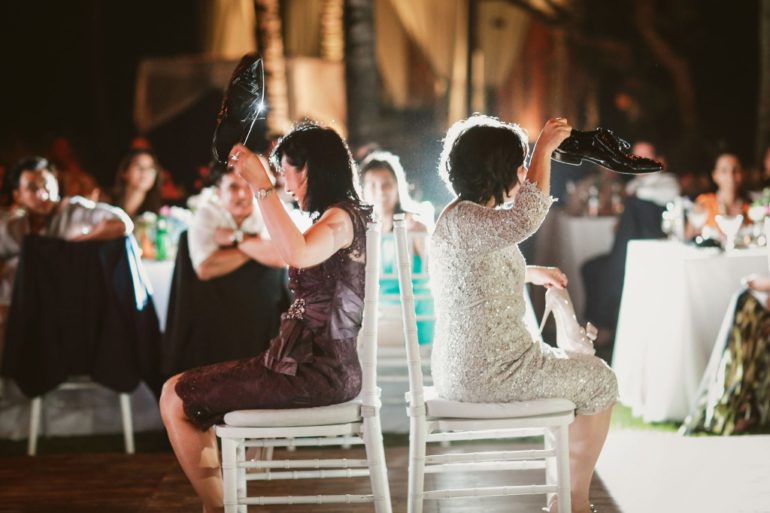 10. Write Your Vows
YAY you have finally reached the very last step! This is the time to express your irrevocable love for your partner during your special day. It is not as easy as it sounds though. Many times we feel so much love for them but no words seem to justify our feelings. Don't worry, we have come up with some tips on writing the most heartwarming wedding vows that will get you a lot of awwwws.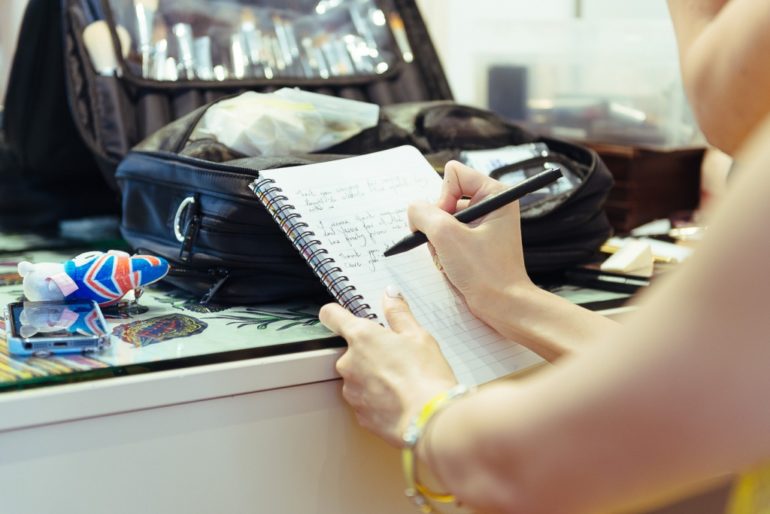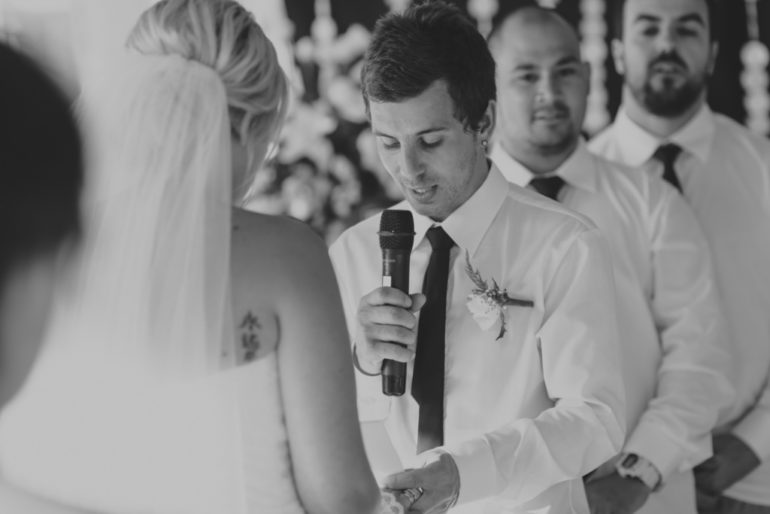 You should also prepare a wedding speech to close off your ceremony and thank everyone for attending and celebrating this day with you. If you are not too good with expressing yourself, we have some tips for a great wedding speech that will send everyone laughing and crying.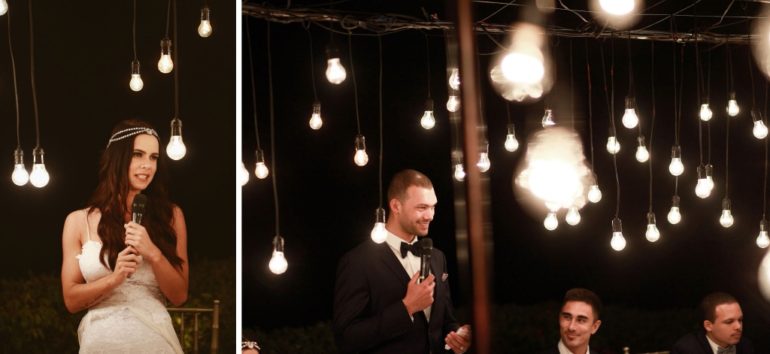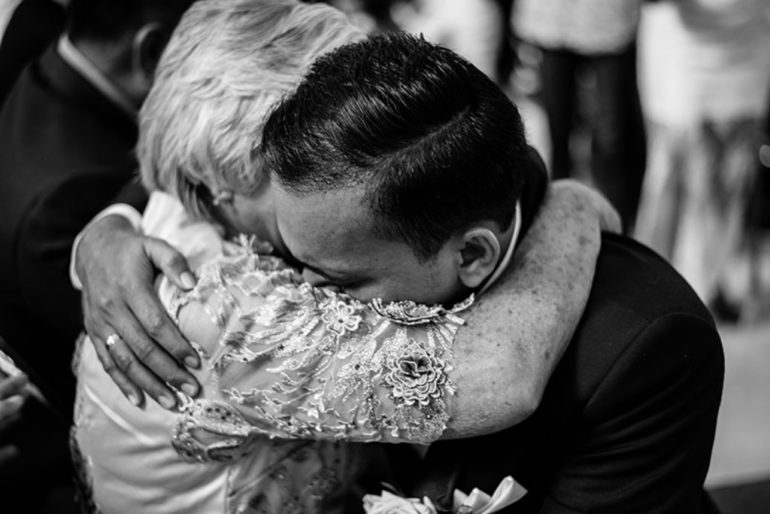 That's all we have for you! We hope that we have made wedding planning much breezier and enjoyable for you! Have any other questions? Let us know in the comment below! If you are looking for an actual day photographer, do head over to our website for more details.