Japan has always been one of the top 10 most expensive cities since we could remember but it also remains one of the most beautiful places that we would all love to visit. Don't worry! Let us show you how you can travel around Japan and have a pre-wedding photoshoot without breaking your bank!
(Using 1 September – 8 September for the cost estimates)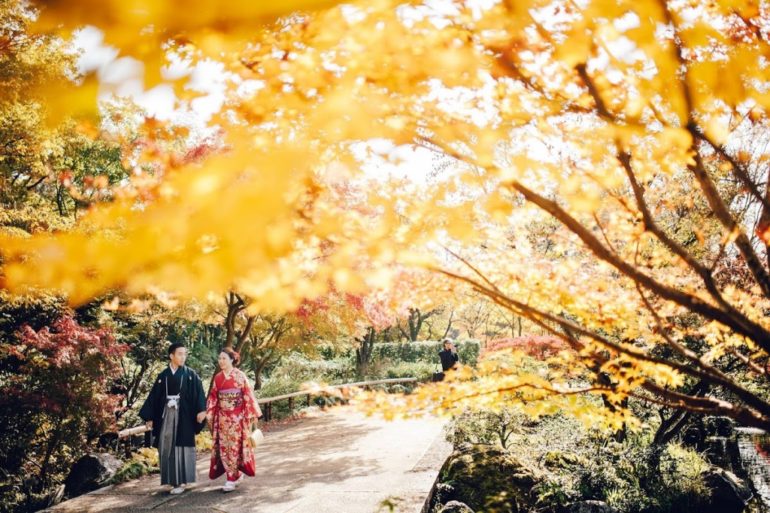 Get Cheap Flights
Japan air tickets could cost up to $1000+. Here are some tips to secure affordable flights for your Japan trip:
Purchase early. You are likely to have your wedding dates planned out at least a year in advance. Book your tickets as early as possible to save you hundred of dollars! The good thing about booking photographers with OneThreeOneFour is that we have a flexible schedule and we can accommodate your travelling dates so that's one concern off your checklist!
Avoid peak periods. Cherry Blossom season in April, school holidays in June and December and Autumn in November are all popular periods. If you are not able to book your tickets early, try to avoid these periods as much as possible.
Search by month. When purchasing your air tickets, some websites such as skyscanner allow you to check the prices for the entire month. This way, you can find out which are the cheaper dates and book your flights accordingly.
Go for indirect flights. Flights to Japan with stopovers can cost as little as $400. This will save you around $300 compared to direct flights. Take the short 2-3 hours stopover as a stretch break and a quick shopping spree at the airport.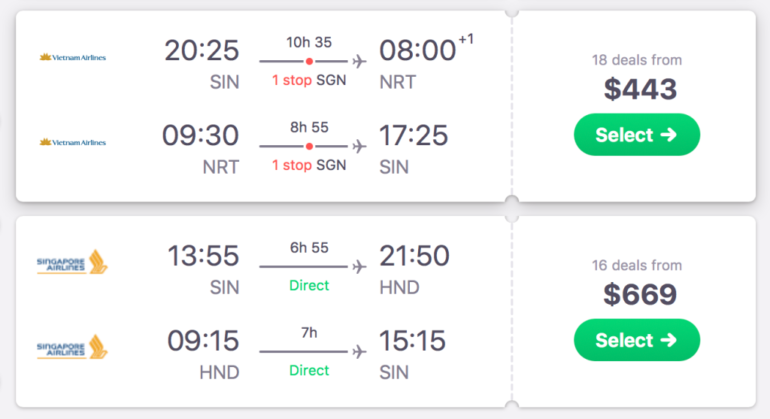 Estimated cost of air ticket: $443
Airbnb
Hotels in Japan can cost a bomb! You can hardly find a decent hotel that is cheaper than $150 a night. Airbnbs are a great alternative! If you book early enough, there will be much more options available and you can get a super host apartment at just $40 per night. WE ARE NOT KIDDING! That will be at least $700 saved for a one week trip!
Estimated cost of accommodation: $266 
Volunteer Guides
If it is your first time visiting Japan, you will want to visit all the popular places. Hotels and agencies provide many tours for you to choose from, however you can have all these tours for free! There is a platform for you to liaise with volunteer tour guides so that you can explore Japan like a local!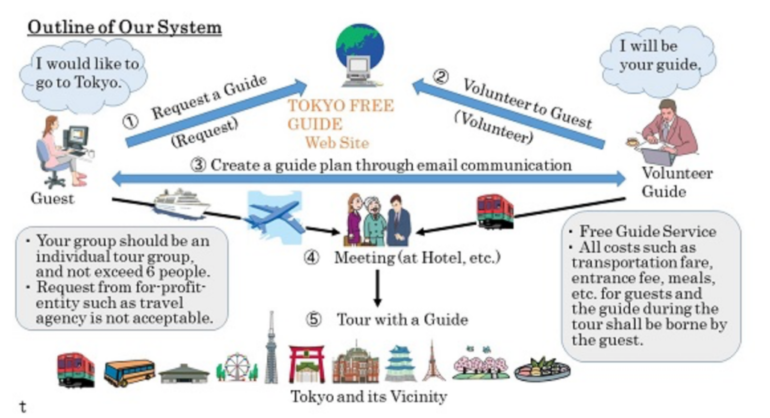 Estimated cost of tours: $0 
Travel Pass
Travelling around Japan is convenient with the accessible train lines. Each ride costs around 150 Yen on average. Assuming you travel to 3 locations every day + trip back to your accommodation, that will add up to 600 Yen. However, you can purchase the Tokyo Subway Ticket for 72 hours which is priced at 1500 Yen only! You will be saving around 1000 Yen or more for the whole week!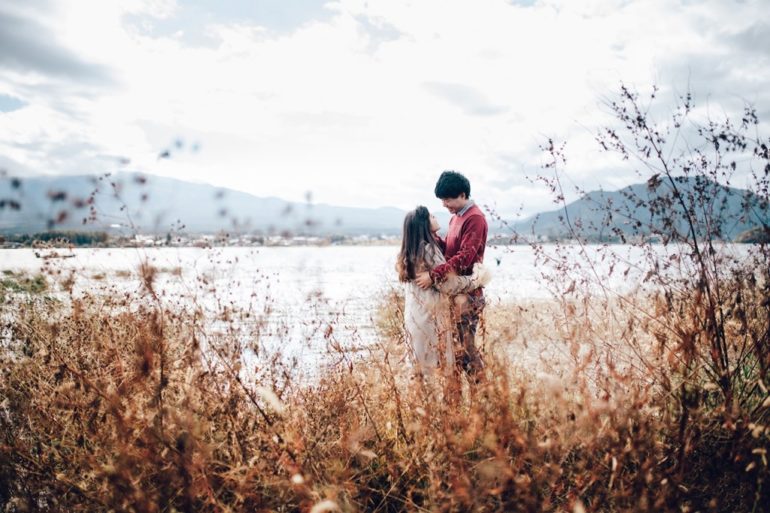 Estimated cost of travelling: $51 
Convenience Store Meals
Japan is a convenience store paradise. There is one at every corner and each store is packed to the brim with delicious food that you can't find anywhere else!! May I add that the food tastes totally legit?! If you are on a budget spree, convenience stores are a quick and cheap way of getting meals at 300 – 600 Yen. Other wise, there are also cheap local food joints that you can get your meals around 600 Yen.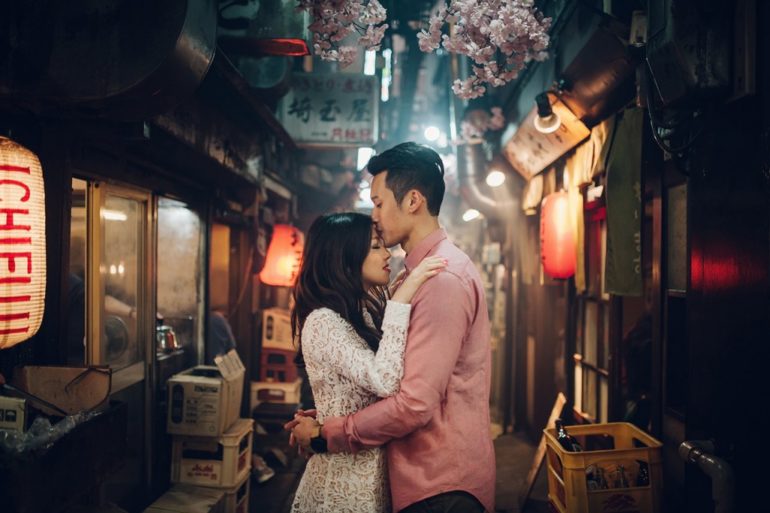 Estimated cost of food: $128 (500 Yen x 21 meals) 
Additional Tip: Bulk Purchases
If you have identified souvenirs or products that you would like to get, you might want to hunt them down in a huge departmental store. For purchases over 10,000 yen, you can get a 5% rebate. Which will save you $6 or more!
Pre-Wedding Photoshoot
Here comes the main highlight of your trip! This is what you have been saving up for and it will be all worth it! OneThreeOneFour has 3 Japan photoshoot packages for you to choose from to suit your budget. Our photoshoot prices start from $861 and you can upgrade them accordingly depending on the services you wish to have! For more information on our Japan Pre-Wedding Packages, do visit our Japan site.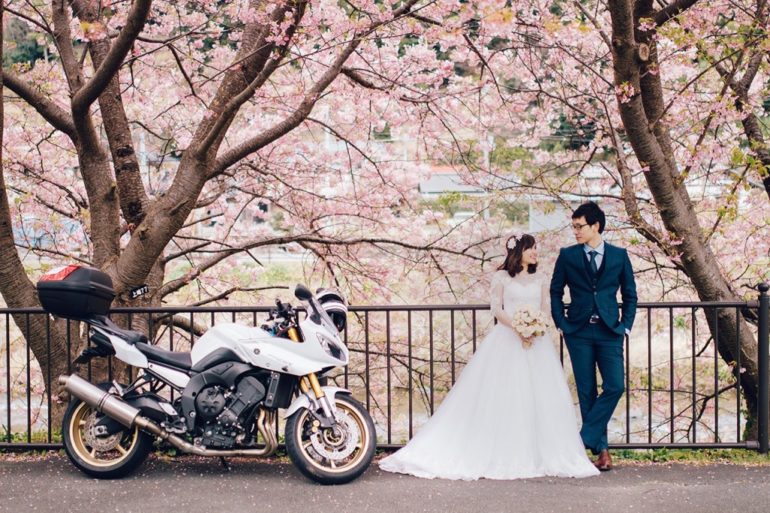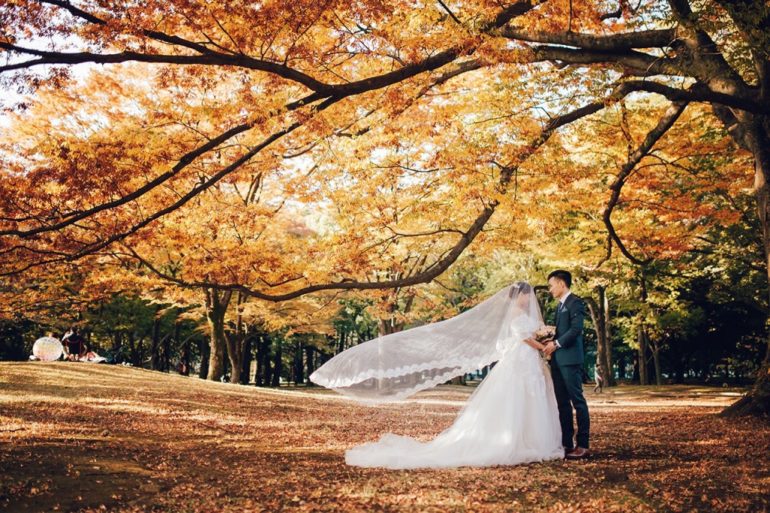 Cost of pre-wedding photoshoot: $861 
We also do photoshoots at other parts of Japan as well as many other destinations all over the world. Do visit our website for more details! If you are interested in having a kimono photoshoot in Japan, read our guide on kimono rental and photoshoot!