Mt Fuji is the highest mountain in Japan and it is one of most loved shooting pre-wedding shooting location. However, the skyscrapers in Tokyo means it is almost impossible to have a clear shot of Mount Fuji in the wedding photos.
Fret not, our team of experts at OneThreeOneFour curated this list of locations that offers the best view of Fuji-san!
Lake Kawaguchiko
Lake Kawaguchiko is located at the foot of Mount Fuji, and it offers a superb view of Mt Fuji. Out of all the lakes surrounding Mt Fuji, Lake Kawaguchiko is the easiest to access from Tokyo.
With the clear weather, you can even see a perfect mirror image of Mt Fuji reflected in the lake! The tall grass beside the lake can also add a mysterious touch to your photos!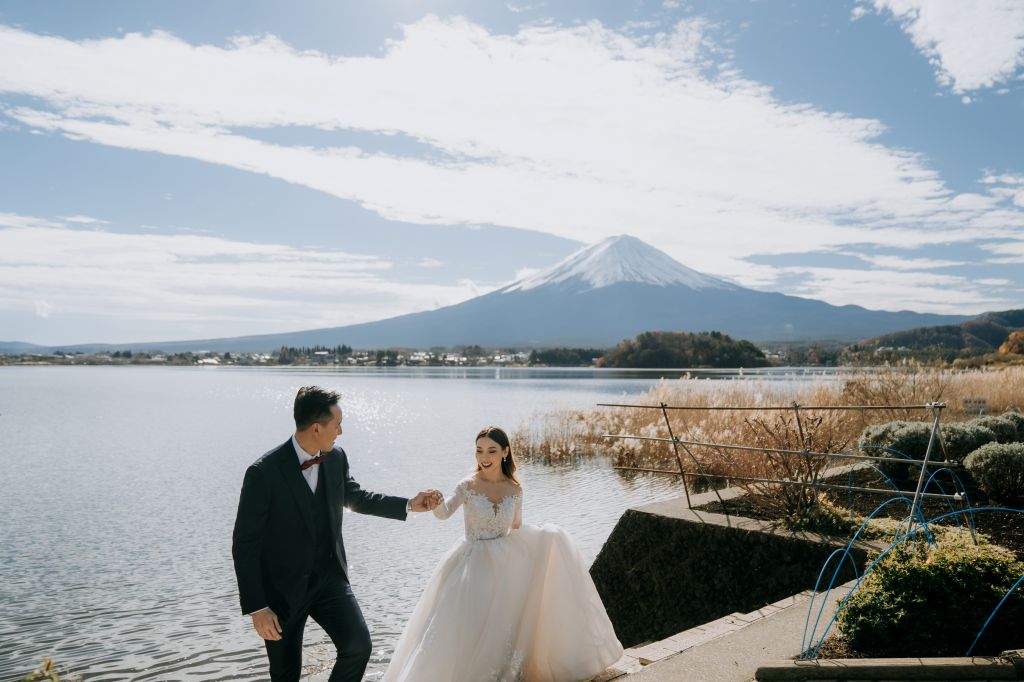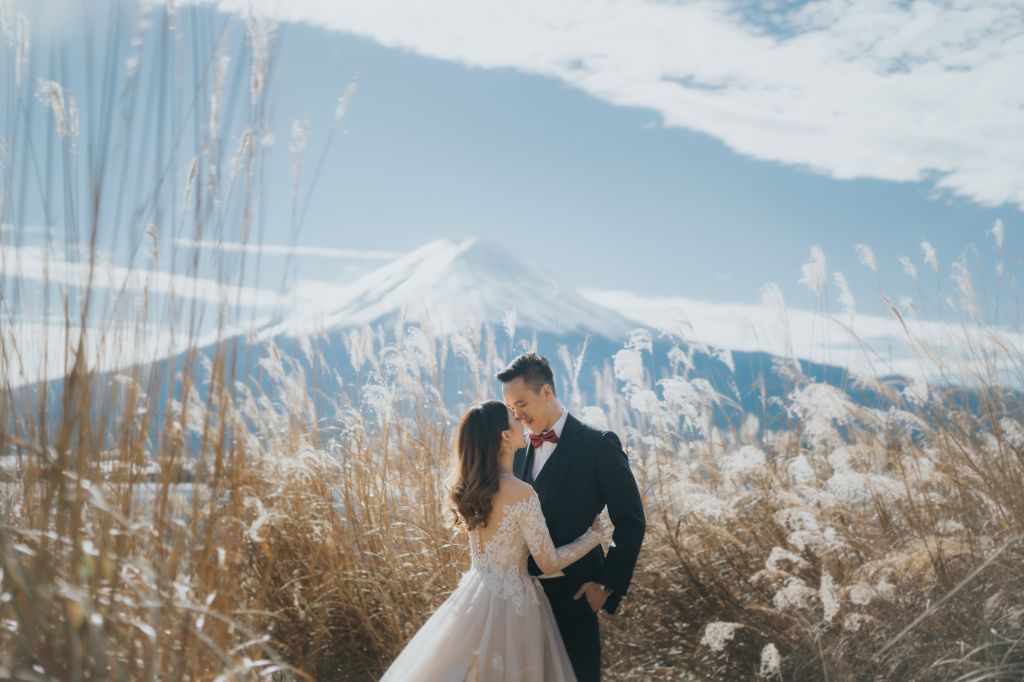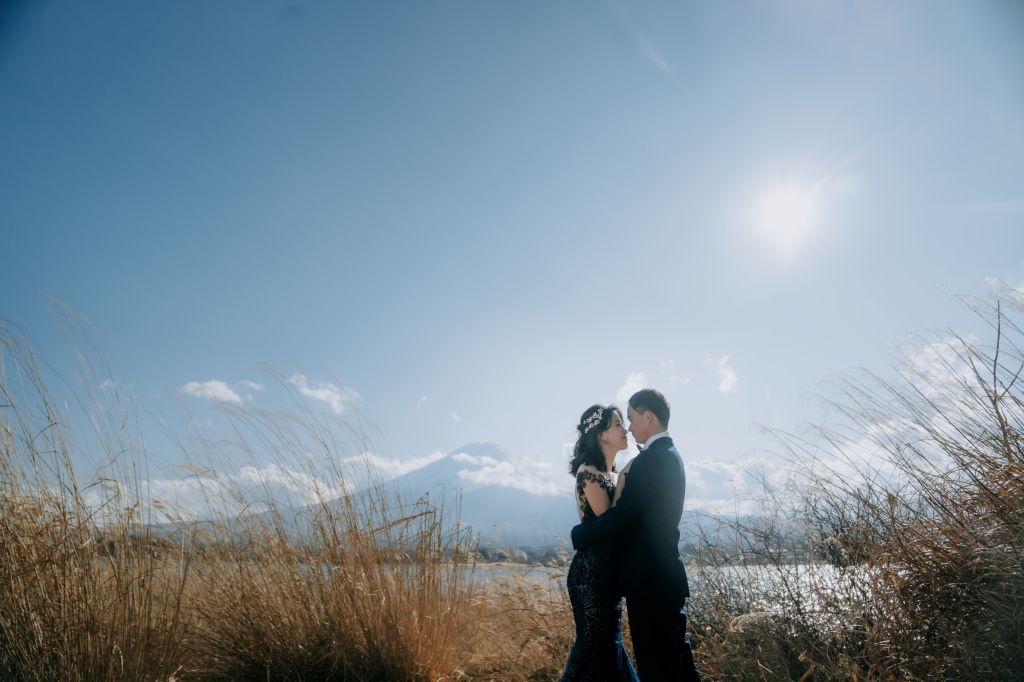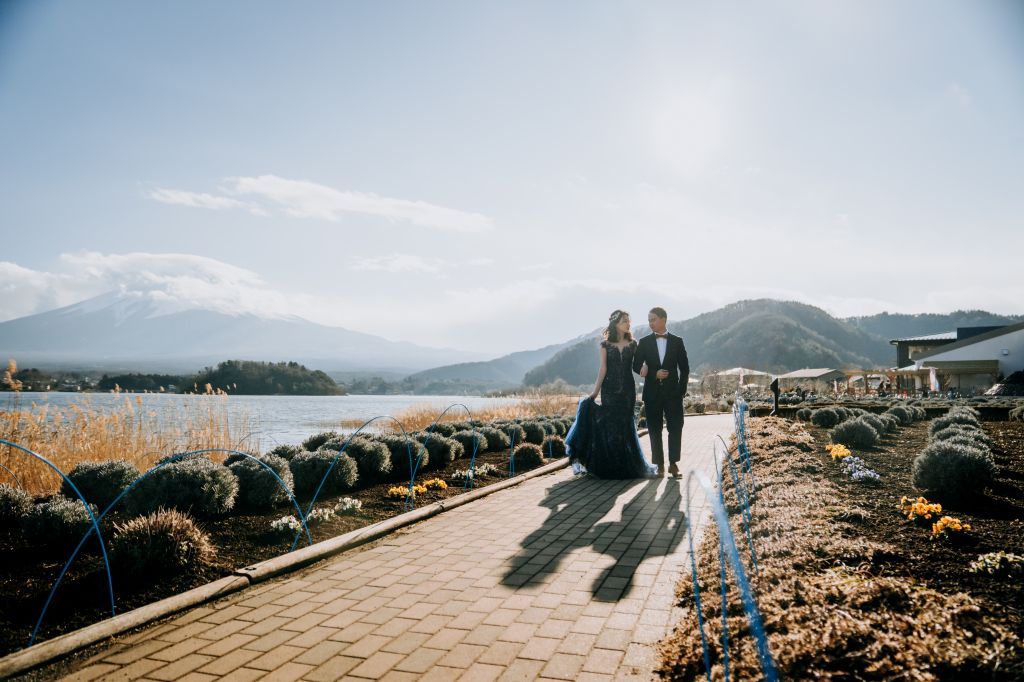 Chureito Pagoda
The Chureito Pagoda is a five-storey pagoda which overlooks the spectacular Mt Fuji in the distance. We can even capture the alluring baby pink cherry blossoms here during the cherry blossom season in April and stunning golden foliage during the autumn season in November!
SEE MORE: 8 Autumn Pre-wedding Photoshoot Ideas in Tokyo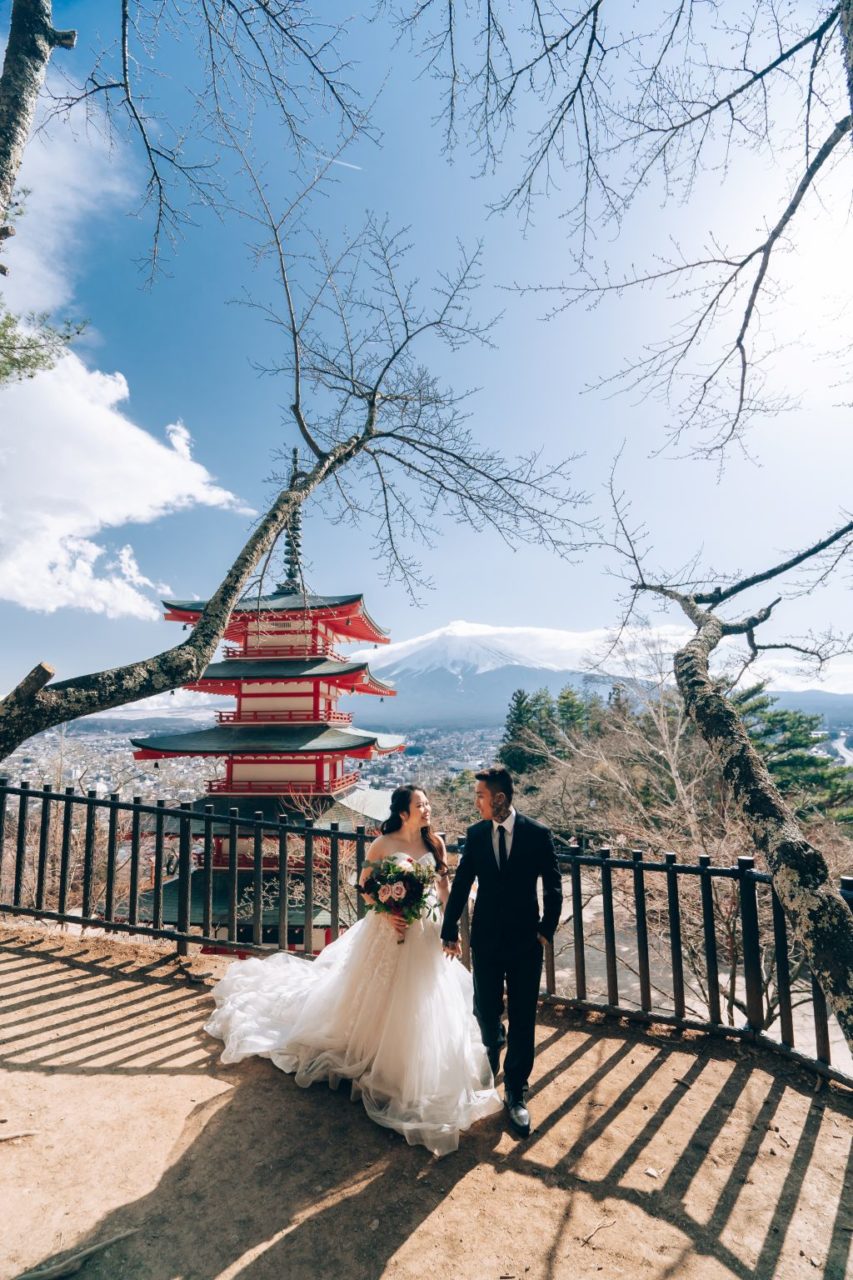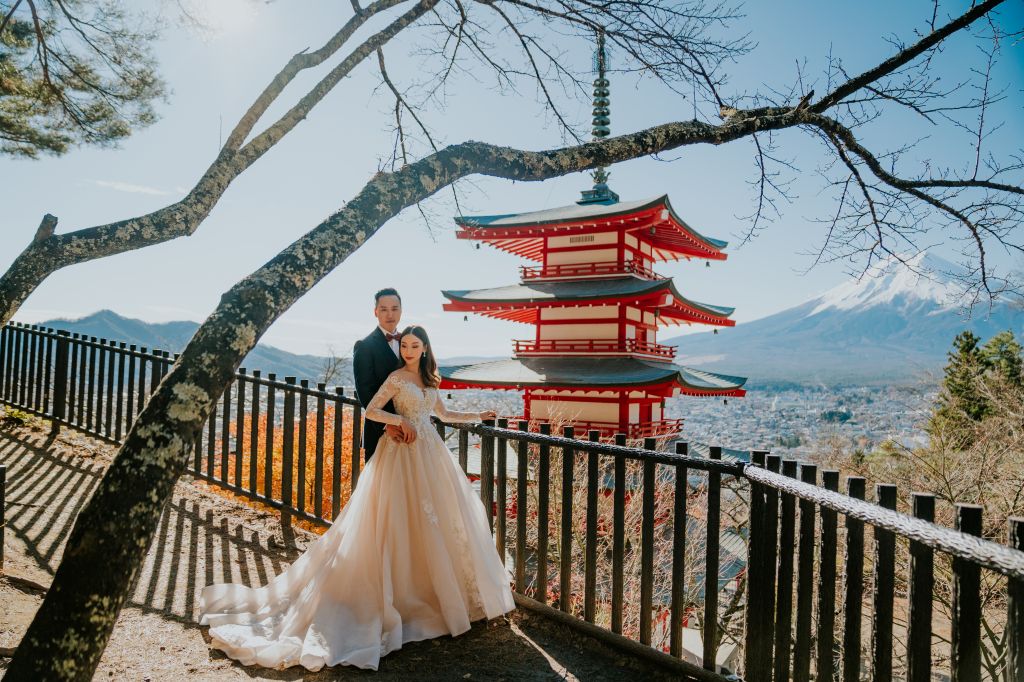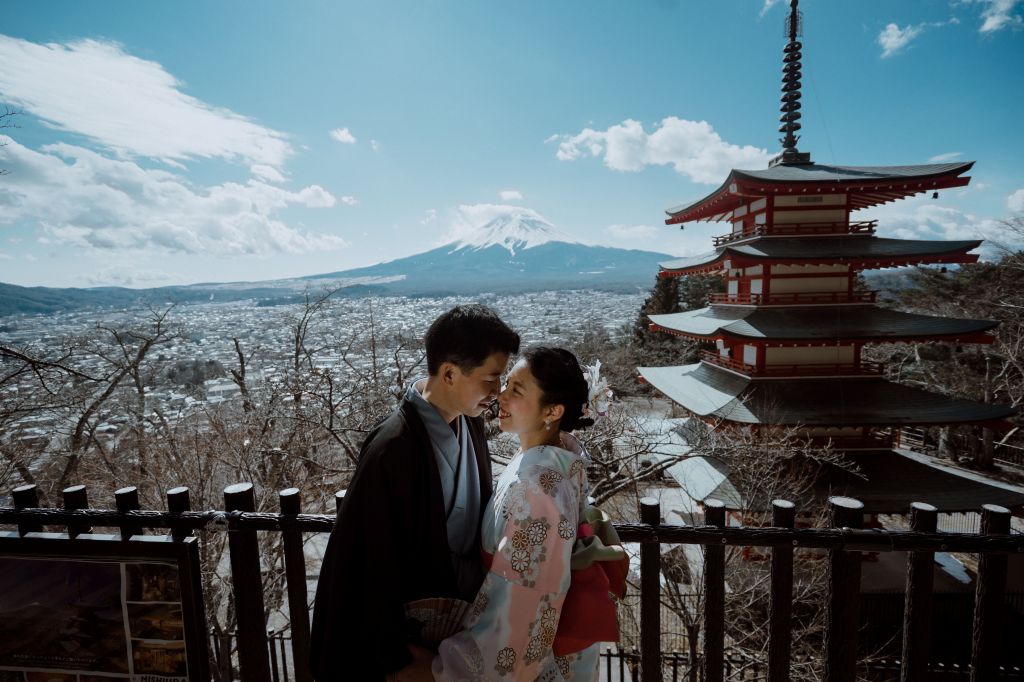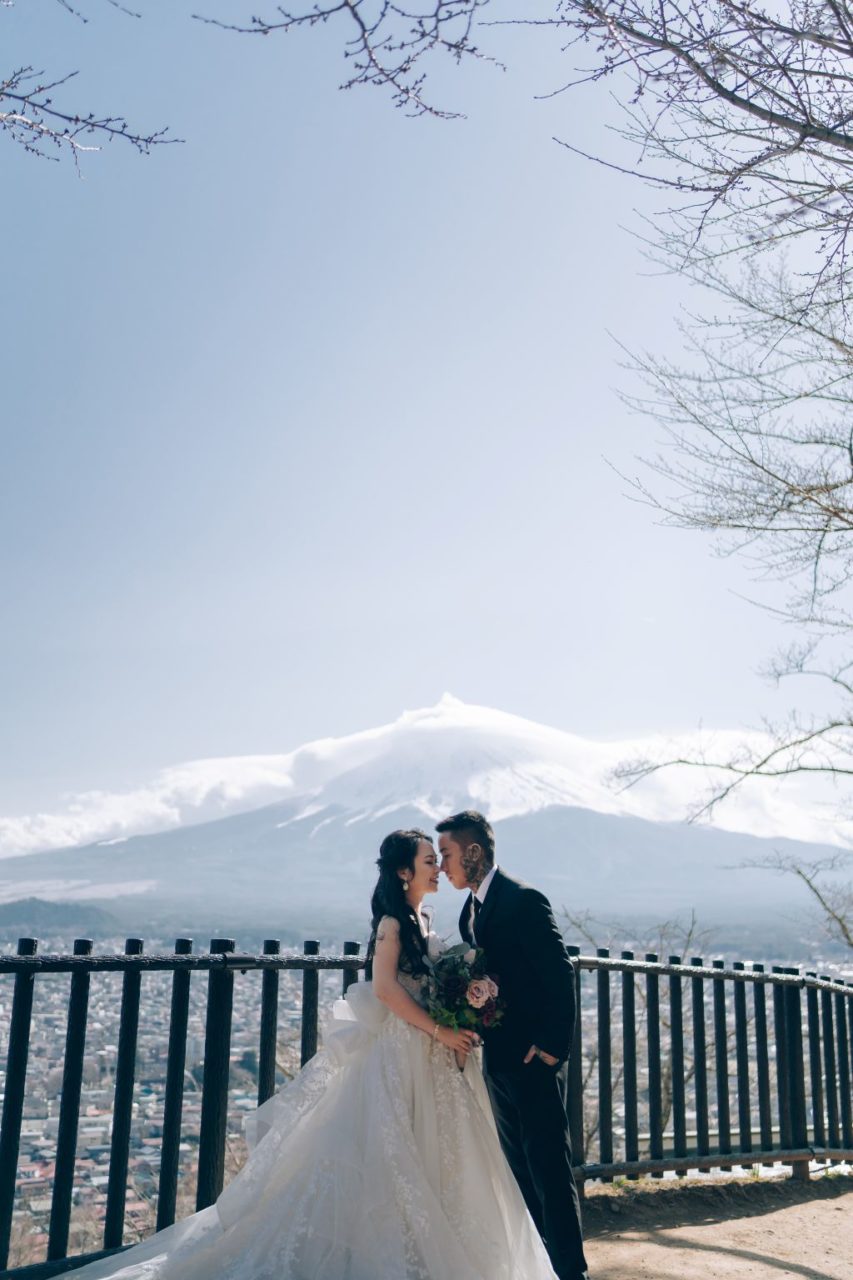 Iyashinosato Village
Iyashinosato Village is a traditional Japanese village which can add a retro touch to your photos with its traditional houses with thatched roofs. The village is well-known for its traditional crafts, where visitors can learn more about the Japanese culture and try out different local handicrafts. Most importantly, you can capture gorgeous views of Mt Fuji here!
At OneThreeOneFour, we can shoot at Mt Fuji and Tokyo in a full-day session! Learn more about our hassle-free overseas wedding photography package in Tokyo Japan.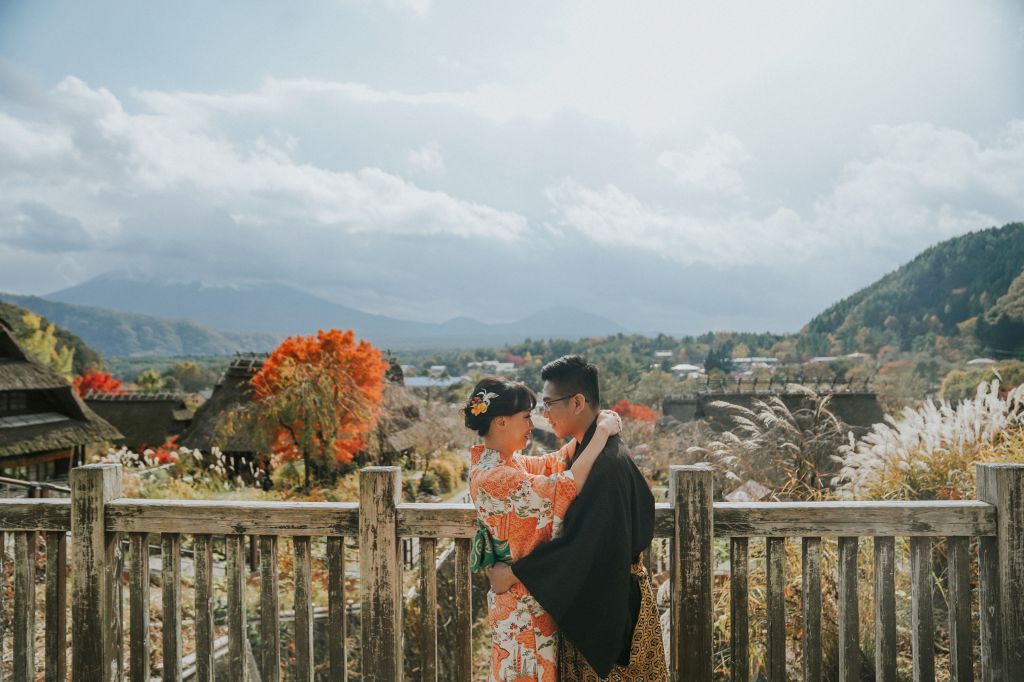 Tanuki Lake
Tanuki Lake is a nice and quiet location with picturesque views of Mt Fuji. Here, you can enjoy the stunning blue hues of the lake, and you can even take your photos at the viewing platform and capture Mt Fuji's reflection in the lake!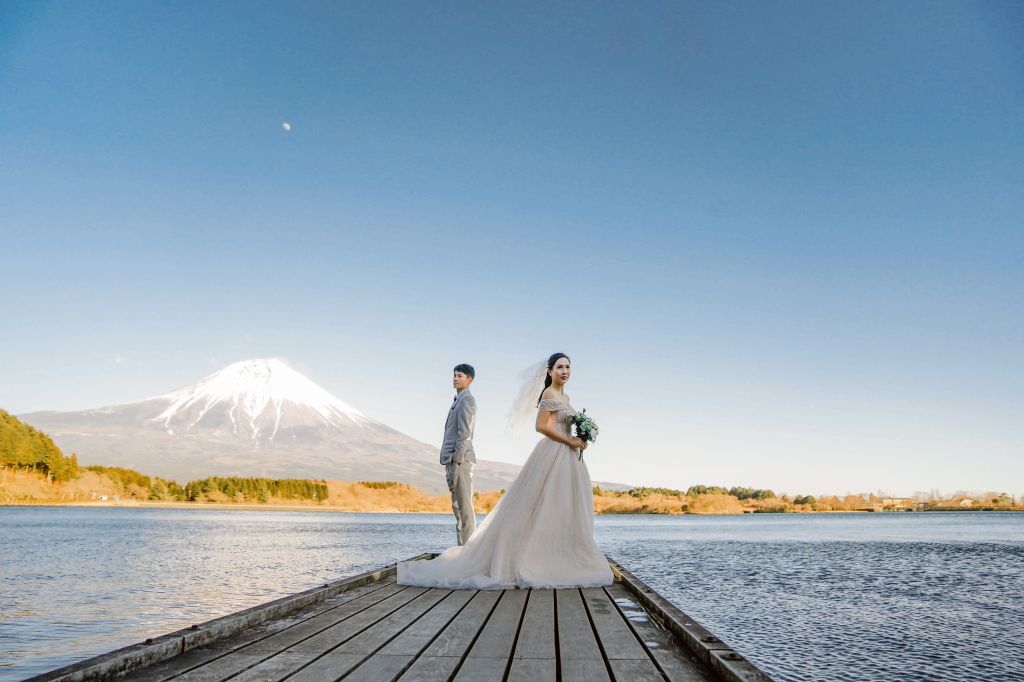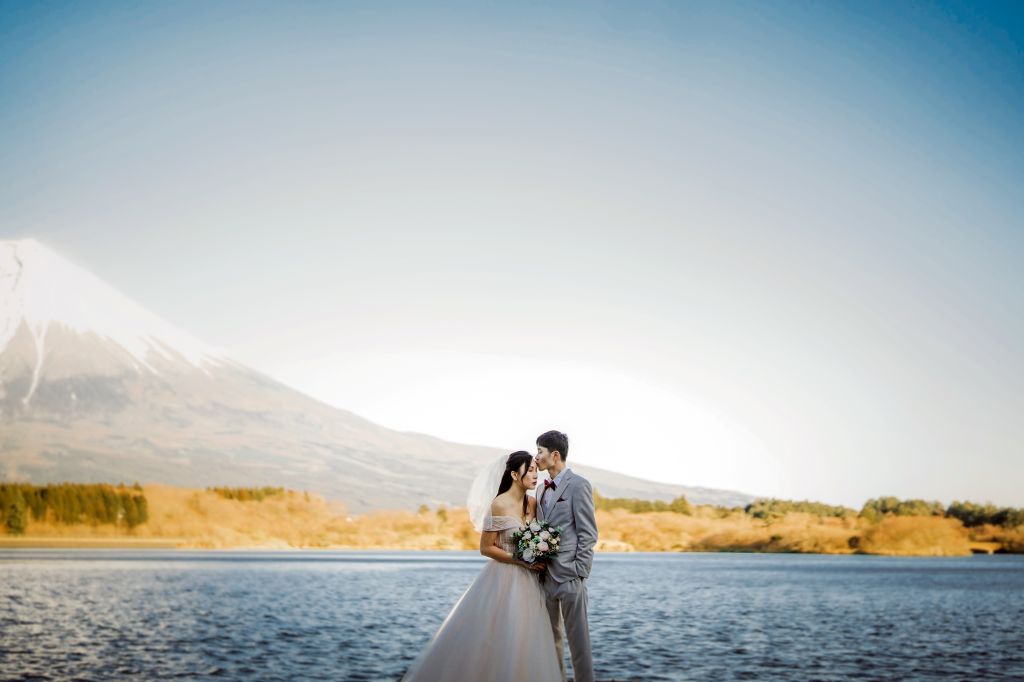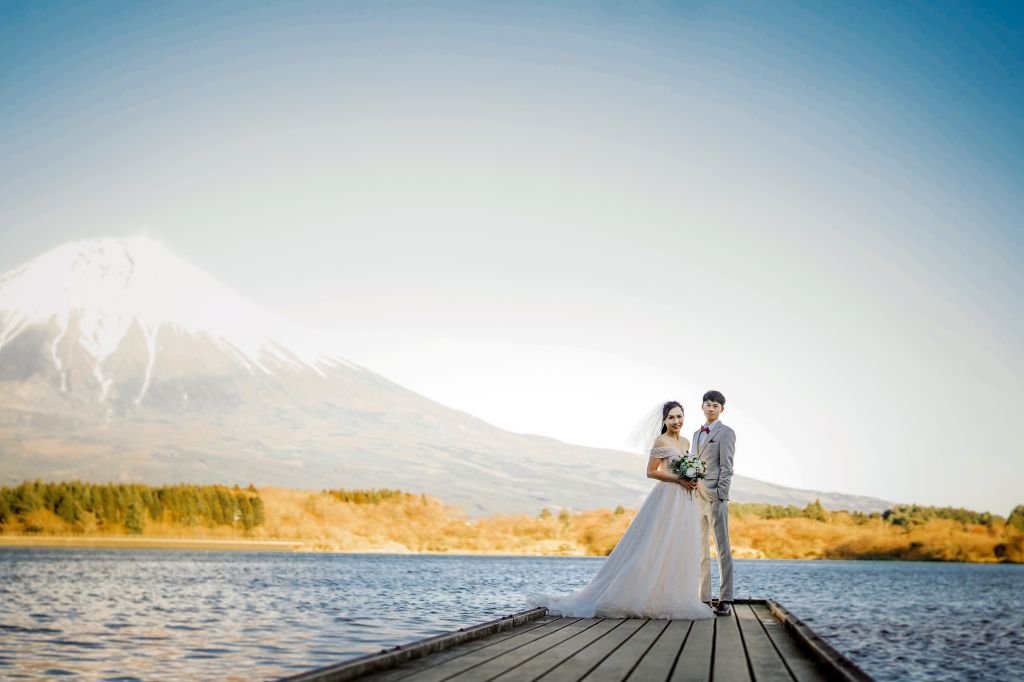 Fujinomiya Road
At Fujinomiya Road, you can enjoy a panoramic unobstructed view of Mt Fuji, and Fujinomiya is also the closest city to the majestic Mt Fuji! You can even get to capture some farmhouses with wooden roofs, adding a vintage touch to your photos!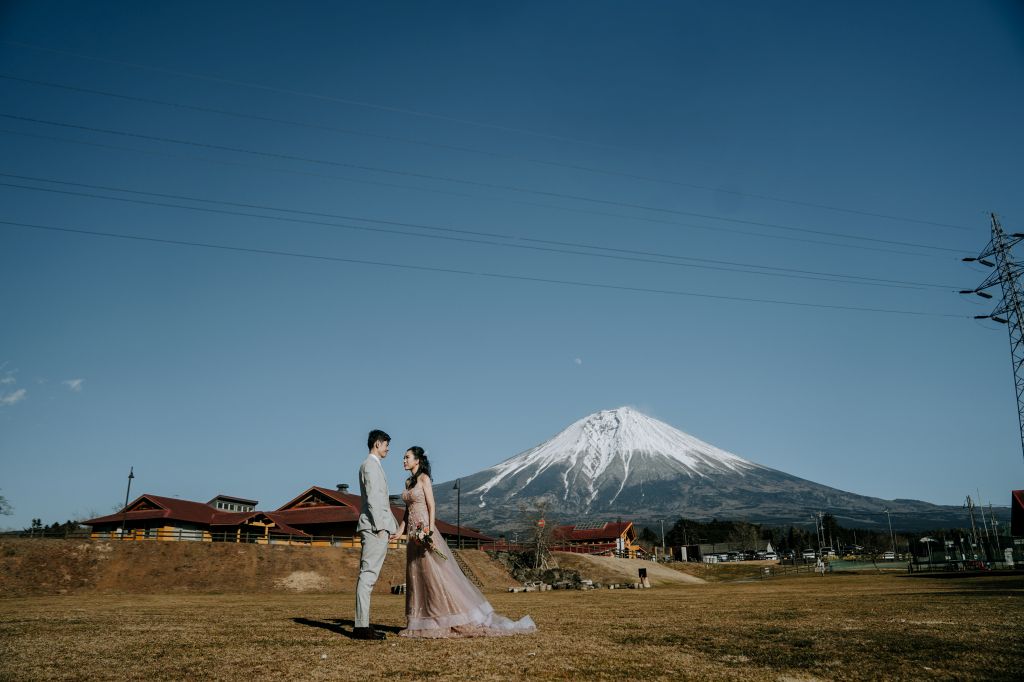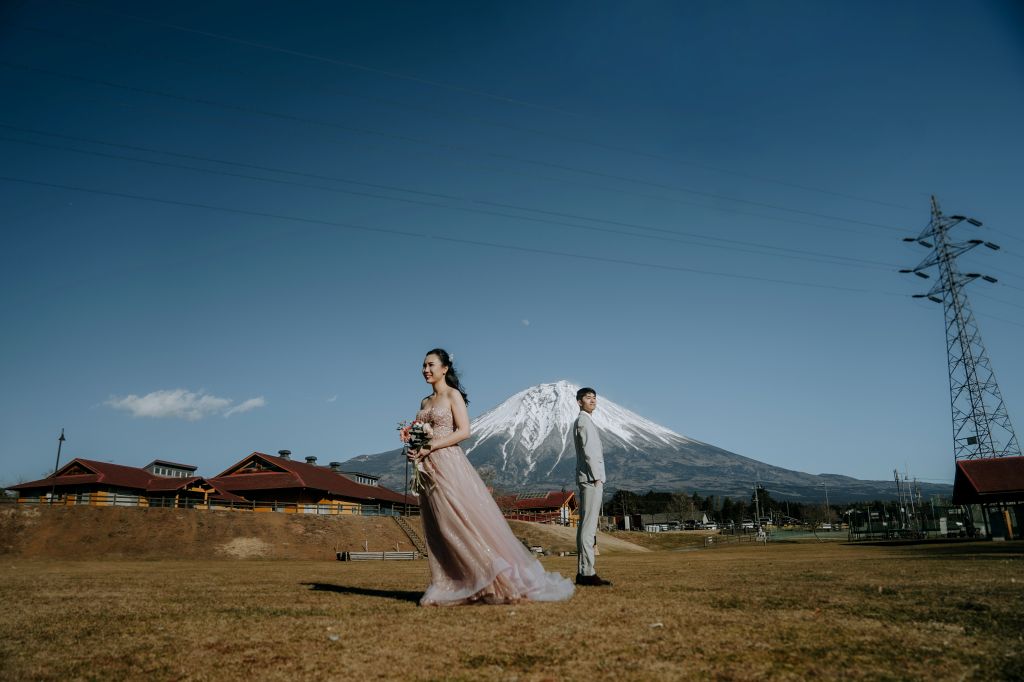 Can't wait to visit Mt Fuji in real life and have a breathtaking wedding photoshoot there? Enquire with us today and find out more about our hassle-free Tokyo wedding photoshoot packages!