Singapore is a Little Red Dot on the world map, but yet it offers many stunning locations which are perfect for a wedding photoshoot. The city also offers a good mix of nature and magnificent architecture for your photos!
We have come up with 10 photoshoot ideas which will help you capture the best of Singapore!
Visiting Jewel Changi
Jewel Changi is a nature-themed entertainment and retail complex in Changi Airport. Jewel Changi is a spectacular location for a wedding photoshoot, with its breath-taking waterfall display, and its refreshing lush greeneries. It is also fully air-conditioned, which is a huge plus point when it comes to the humid weather in Singapore.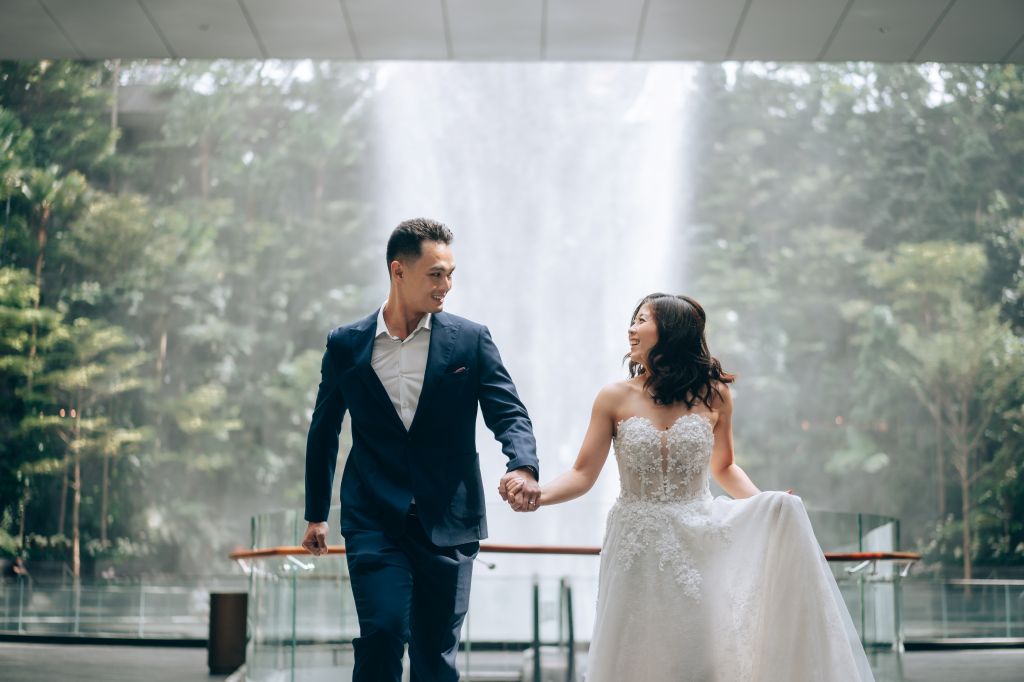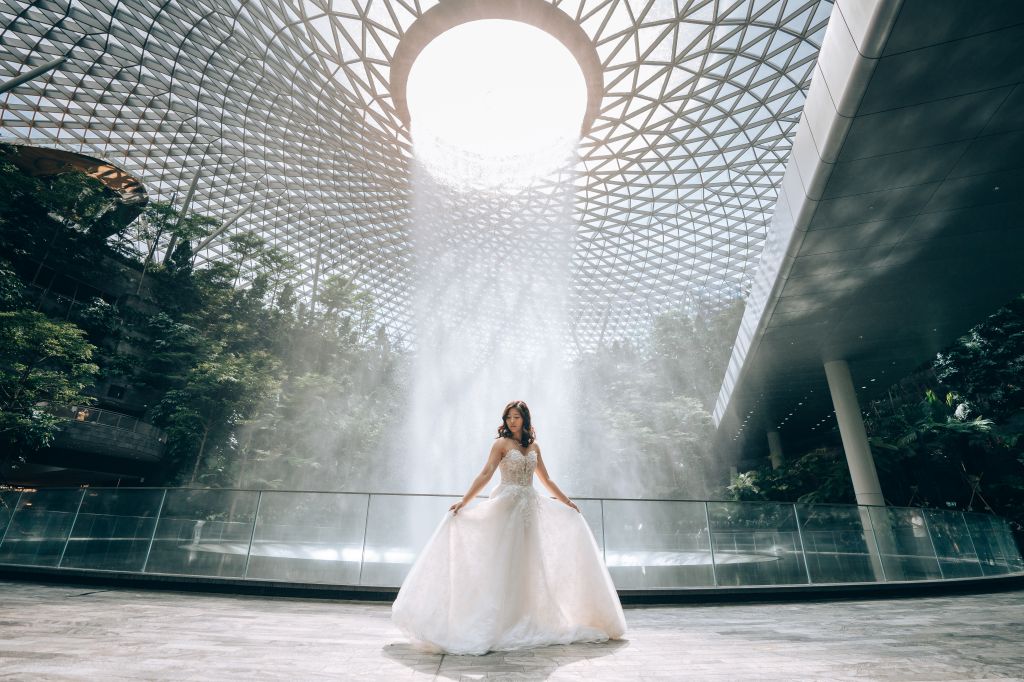 Enjoying the flora and fauna at Gardens By The Bay
Gardens By The Bay is a nature park attraction filled with a myriad of plants and flowers. You can spend a relaxing afternoon with your loved one at the different attractions here as we capture these precious moments for you!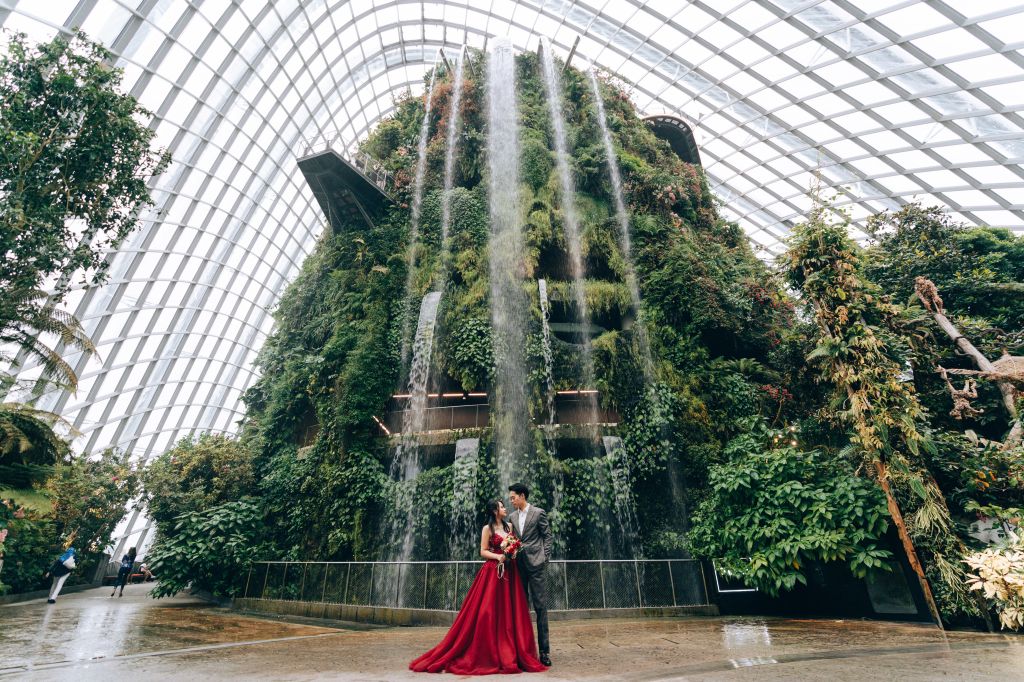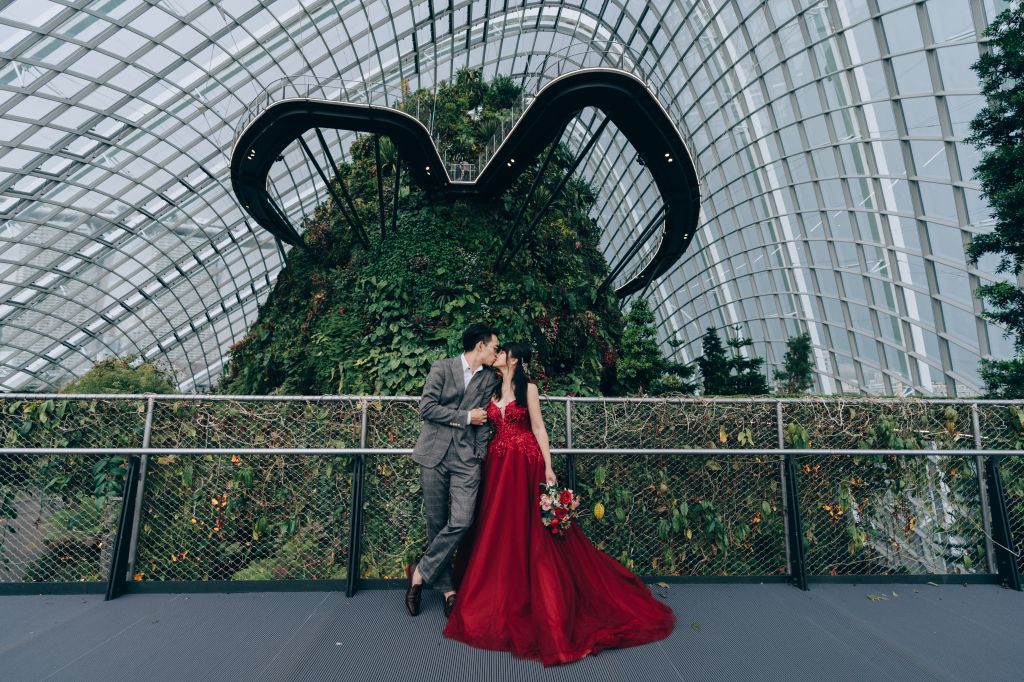 Exploring the shophouses at Joo Chiat street
Traditional shophouses can be found along the streets of Joo Chiat, as well as Little India and Katong. These will add a pop of colour to your photos and will also give you an opportunity to celebrate Singapore's culture!
SEE ALSO: Singapore Wedding Photoshoot Locations Rich in History and Heritage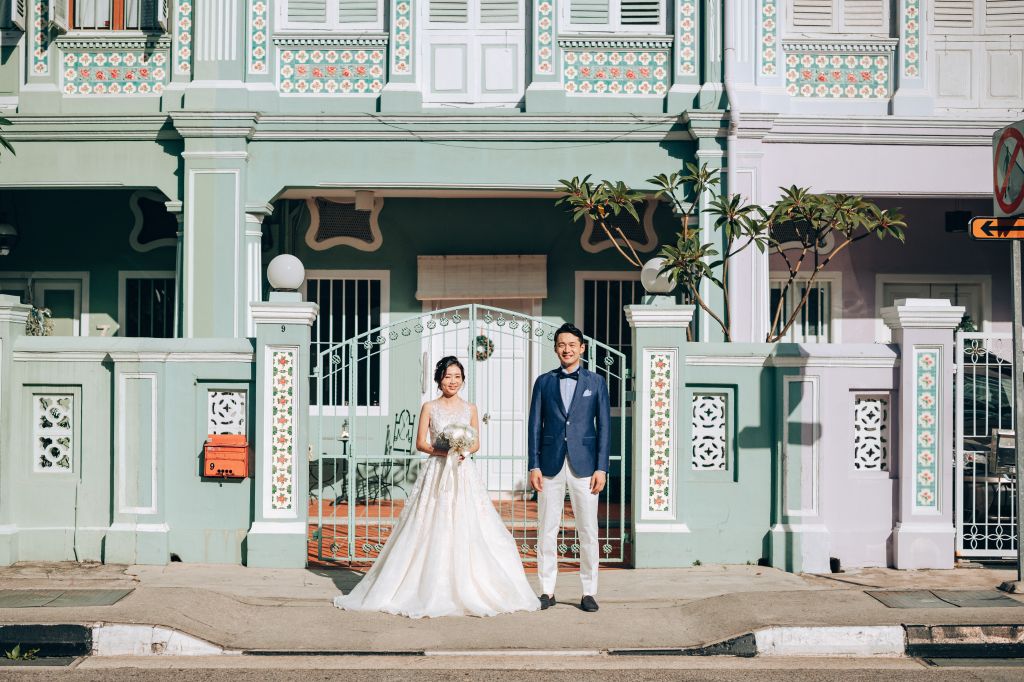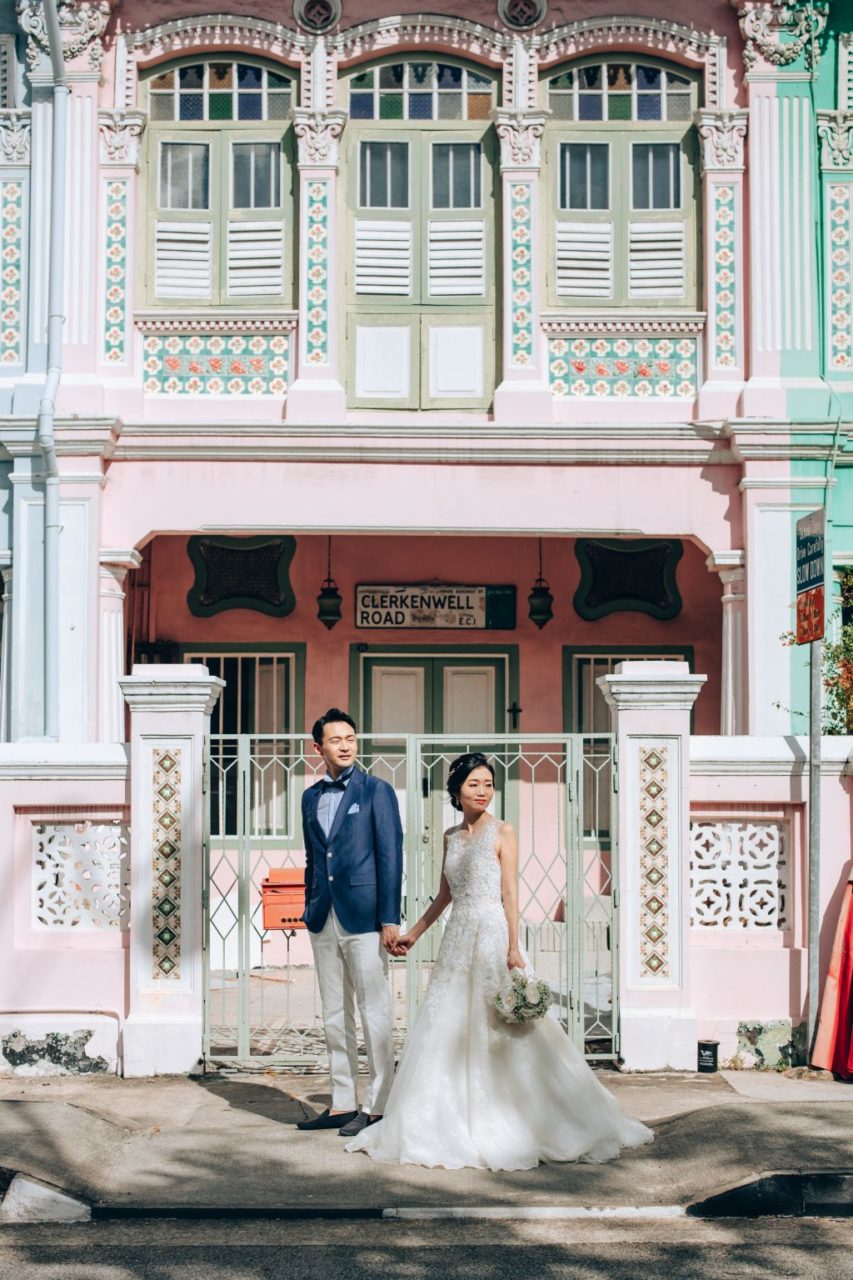 Admiring the stunning city lights
The Marina Bay Sands (MBS) is a perfect location for a night shoot in Singapore. Here, you can capture the gorgeous cityscape being illuminated at night. You can also enjoy the MBS light and water show here. The beautiful fountains and laser lights will create a visually stunning background for your wedding shoot. You can even walk through the DNA-inspired Helix Bridge which will be beautifully lit up at night!
SEE ALSO: 10 Uniquely Singapore Wedding Photoshoot Locations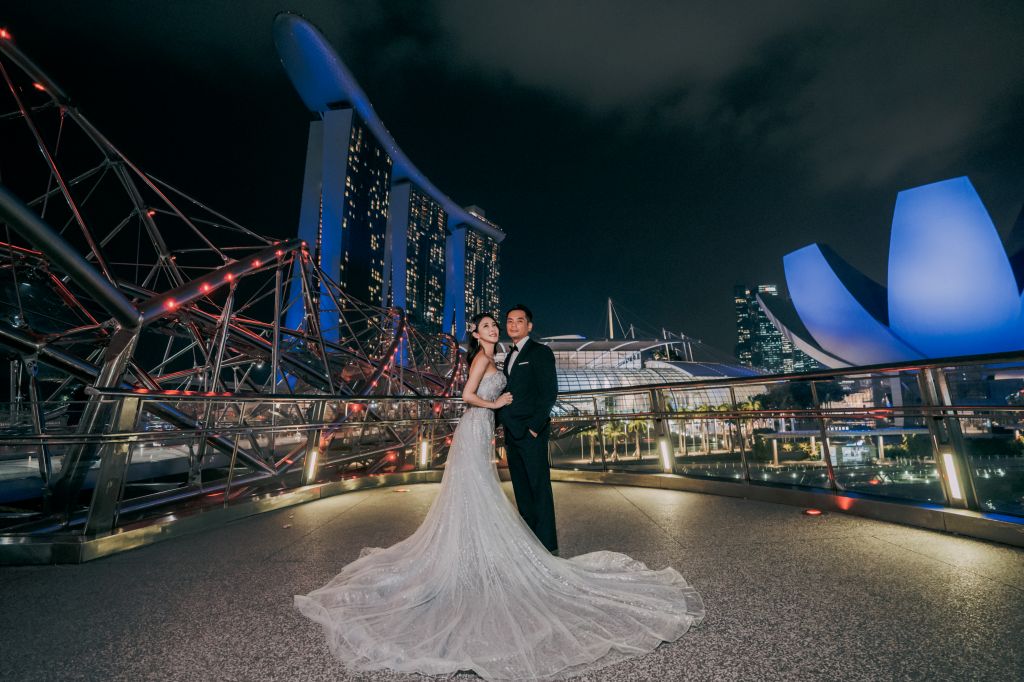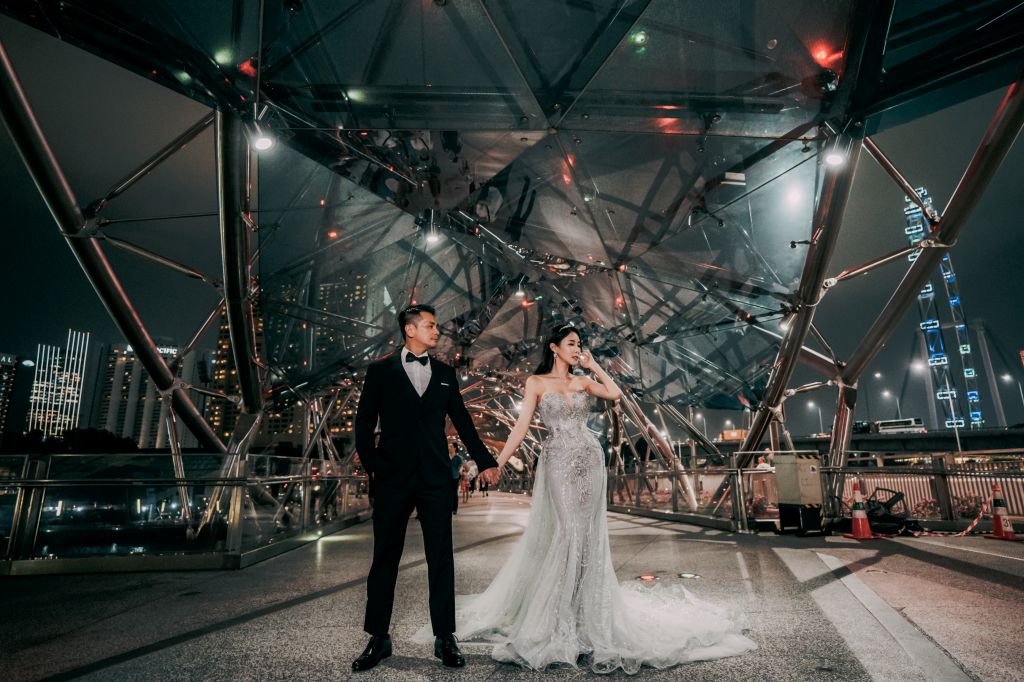 Enjoying the sunset at East Coast Park
Take a relaxing stroll down the shores of East Coast Park as you enjoy the breathtaking sunset as well as the tranquillity of the sea. Here, you get to capture Singapore's natural scenery, and you can temporarily escape from the hustle and bustle of city life too.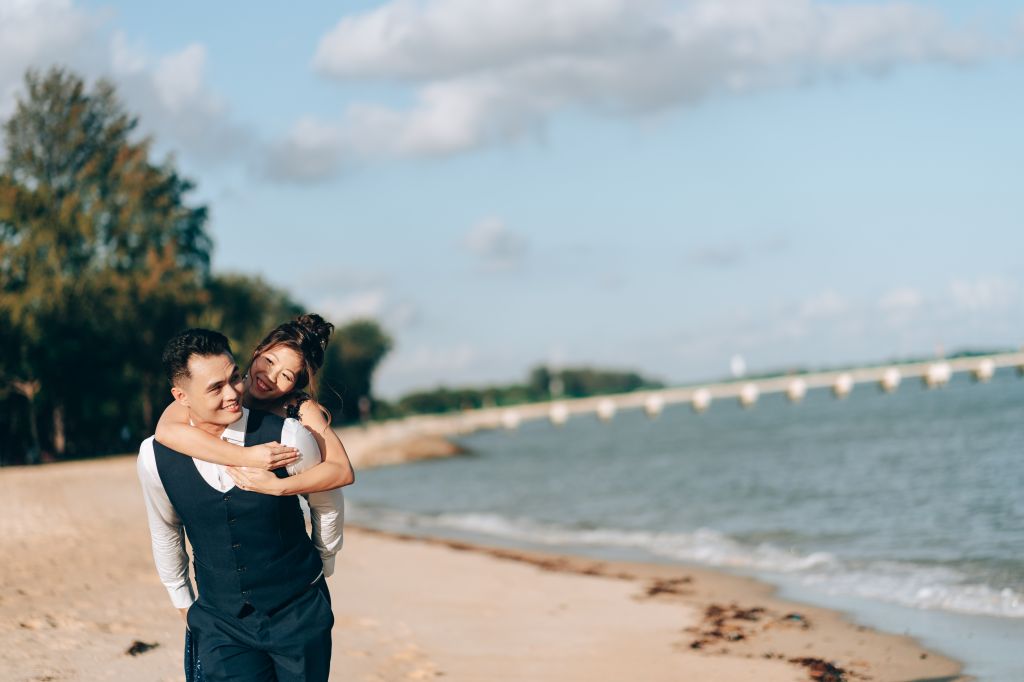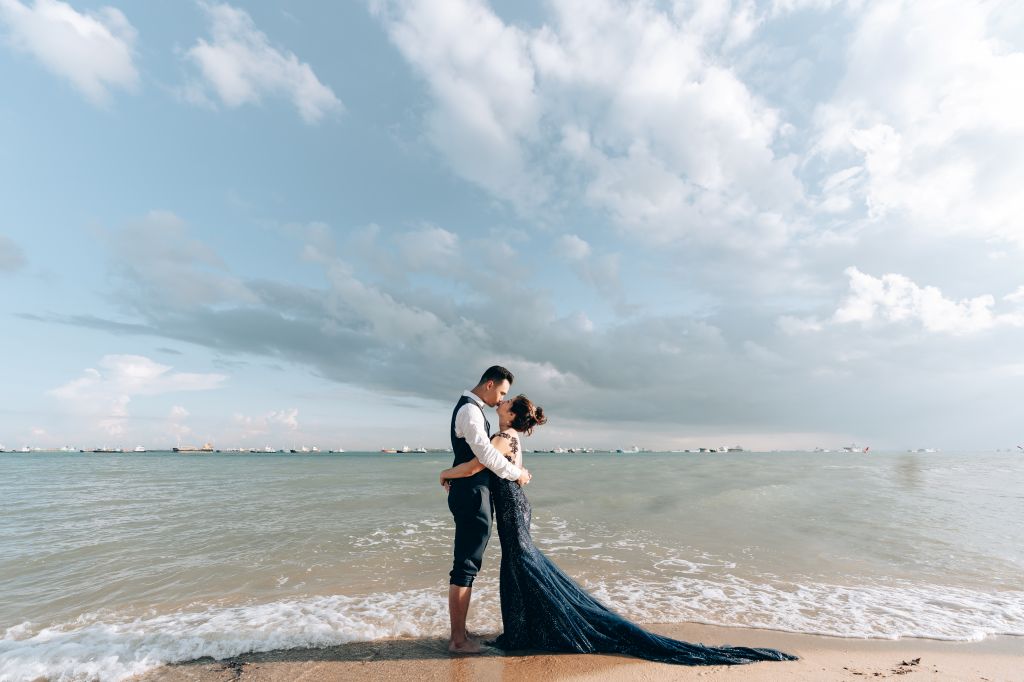 Admiring the skyline of Singapore
Singapore's skyline is famous for being absolutely stunning, with spectacular architectures in view. You can enjoy an unobstructed view of the beautiful skyline at the spacious Marina Barrage!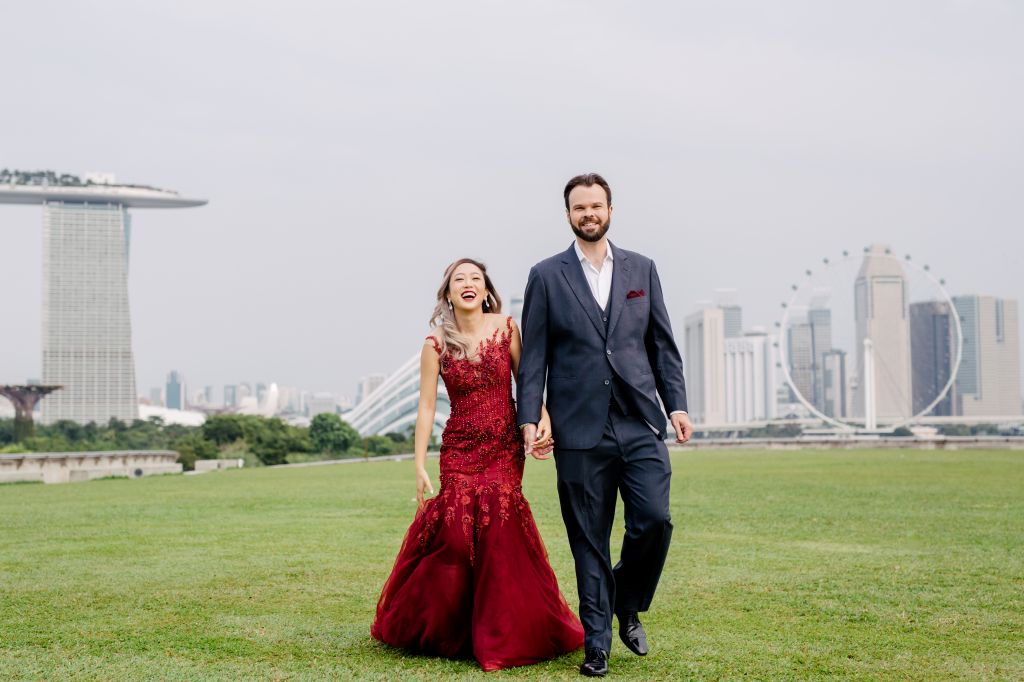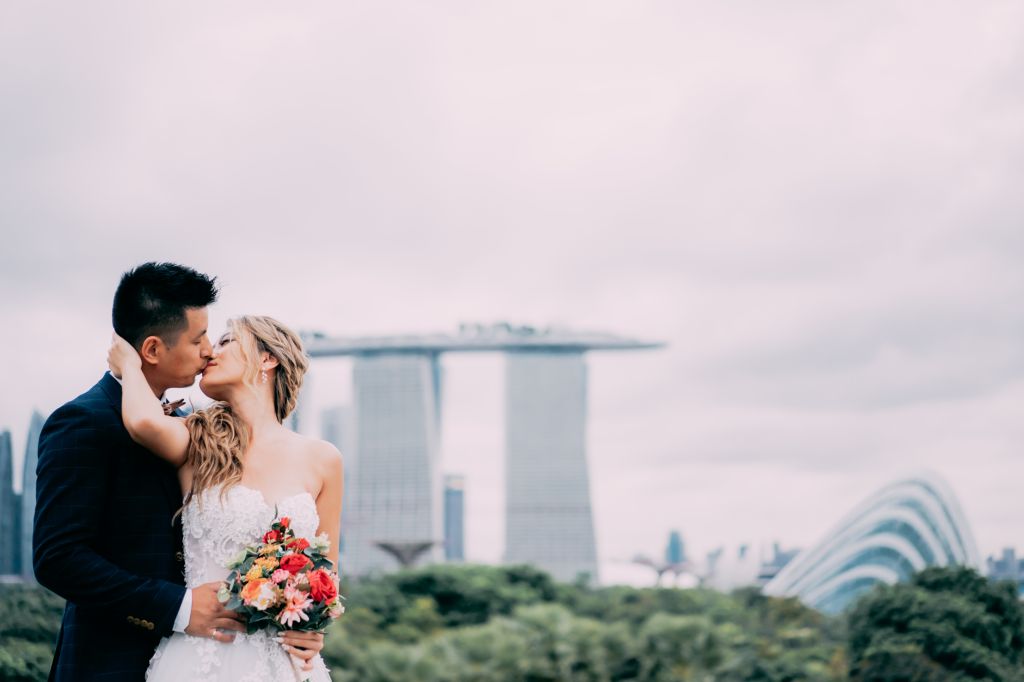 Taking a stroll at Fort Canning Park
Fort Canning Park is the must-go place for the couple who would like to indulge in a little bit of heritage and old-school elements. The key location of this park is definitely the dramatic stairway, where you can capture unique photos here!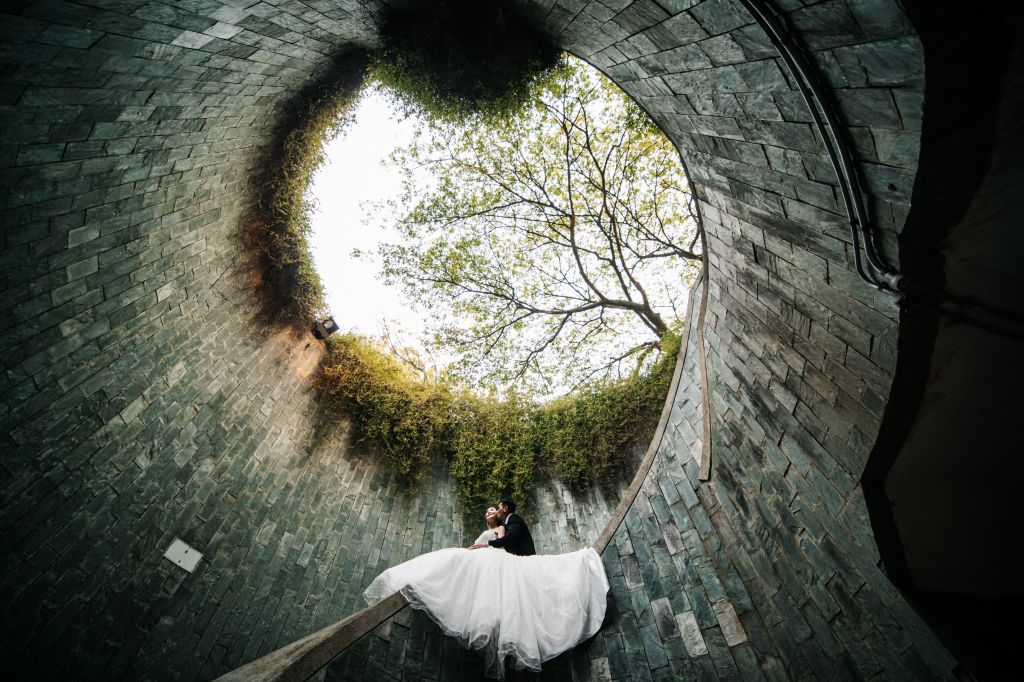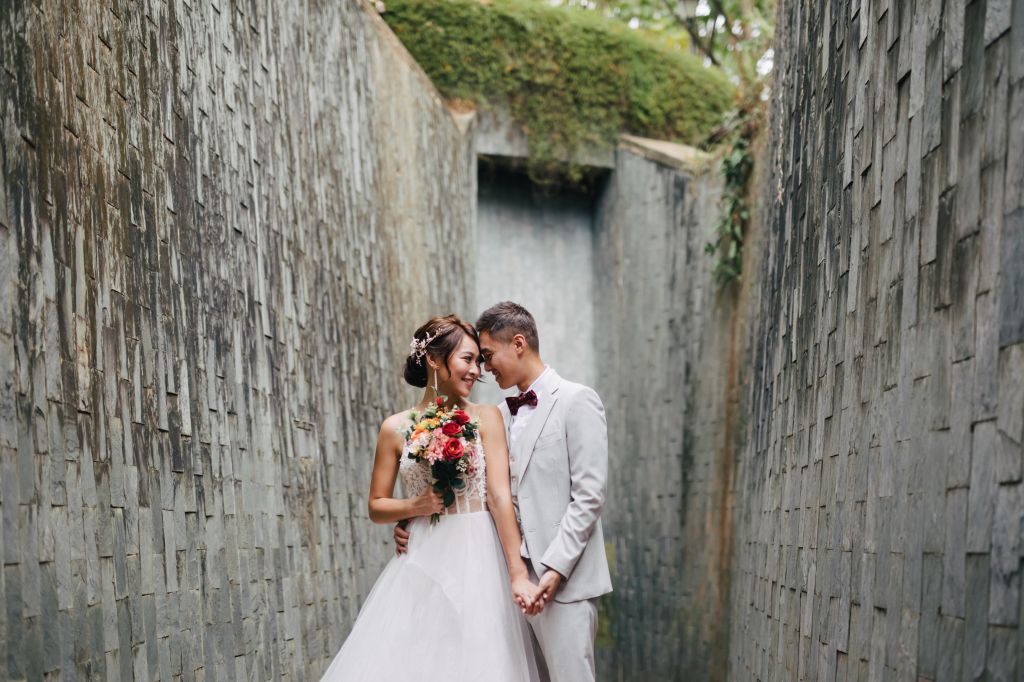 Visiting the National Museum
The National Museum is the oldest museum in Singapore and having your photos will definitely look amazing given that the museum is furnished by ample natural lighting. The museum is also fully air-conditioned, and the grand interior will make your photos look spectacular!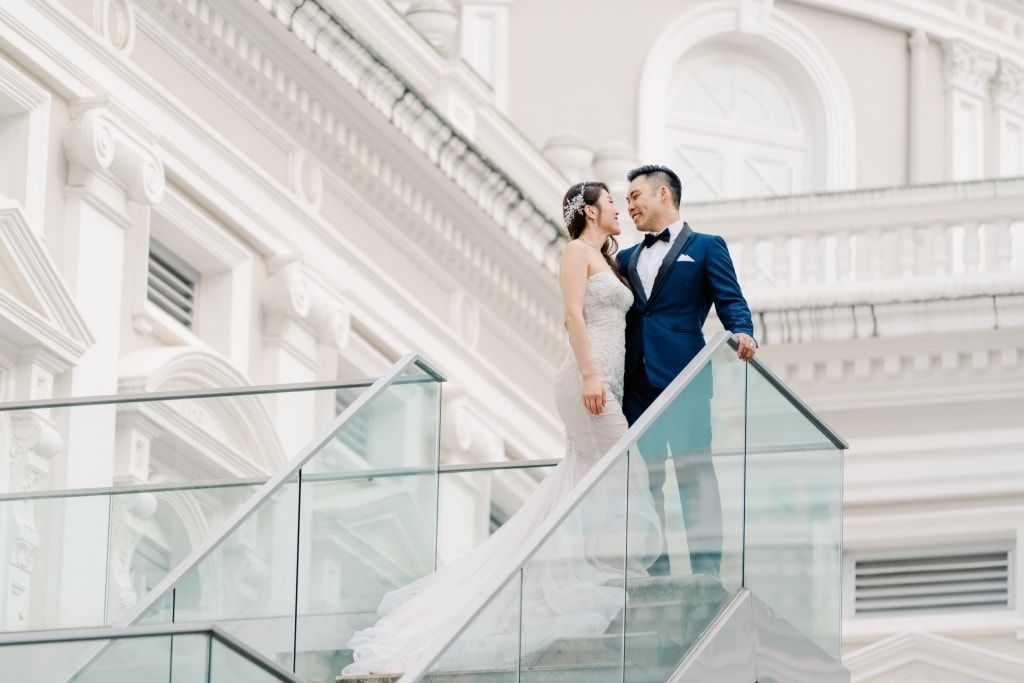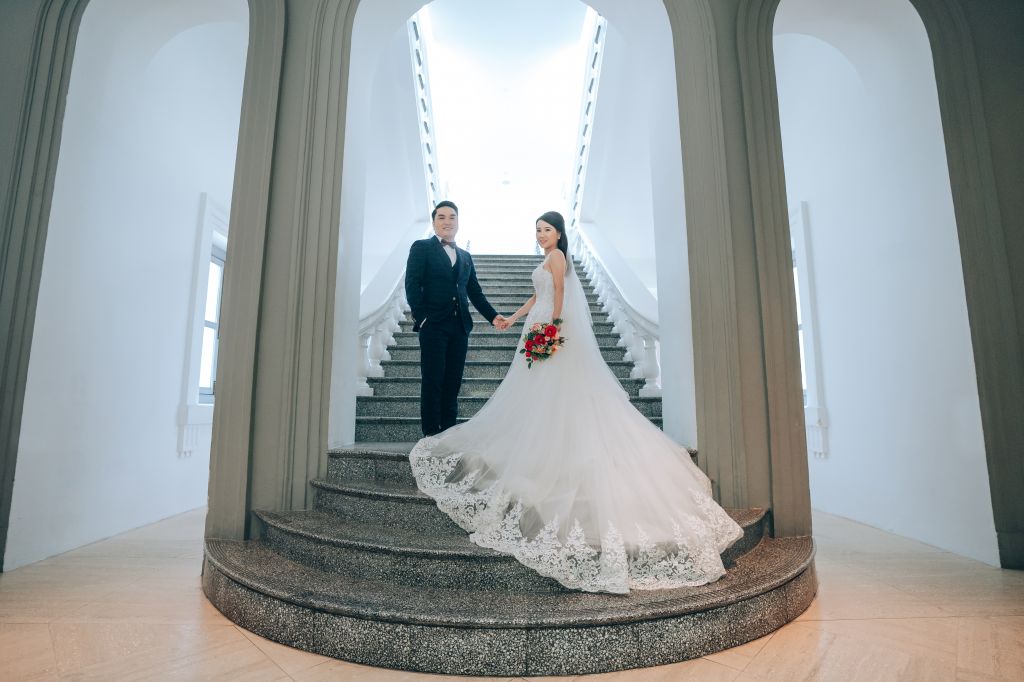 Enjoying the lush greeneries of the garden city
Singapore is famous for her title as the Garden City, and lush greeneries can be found island wide. Thus, you should enjoy these lush greeneries while taking a relaxing stroll!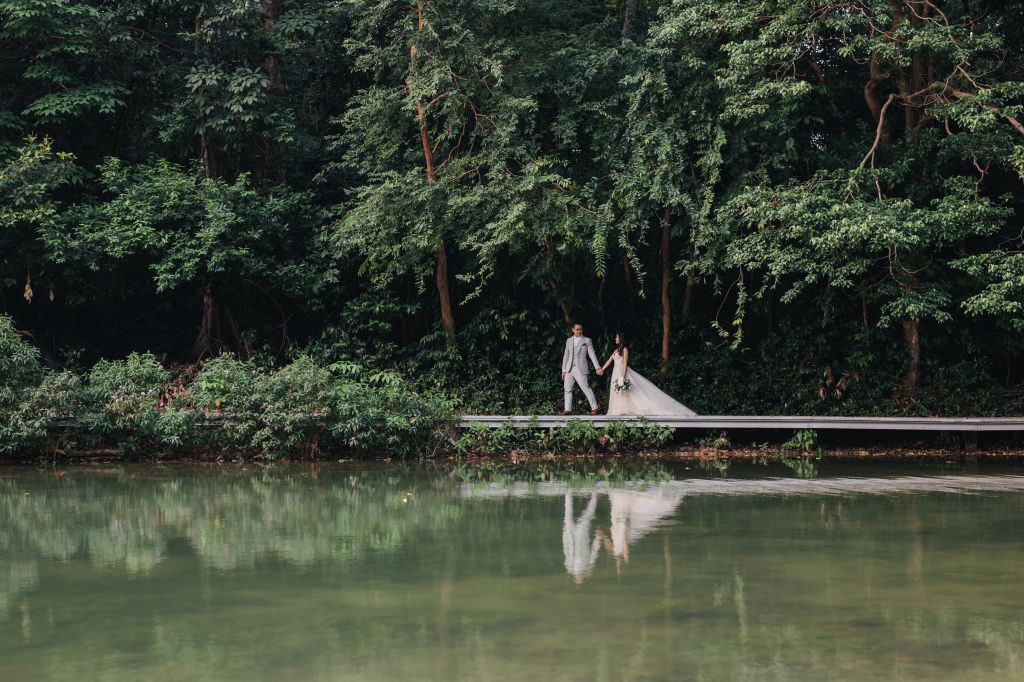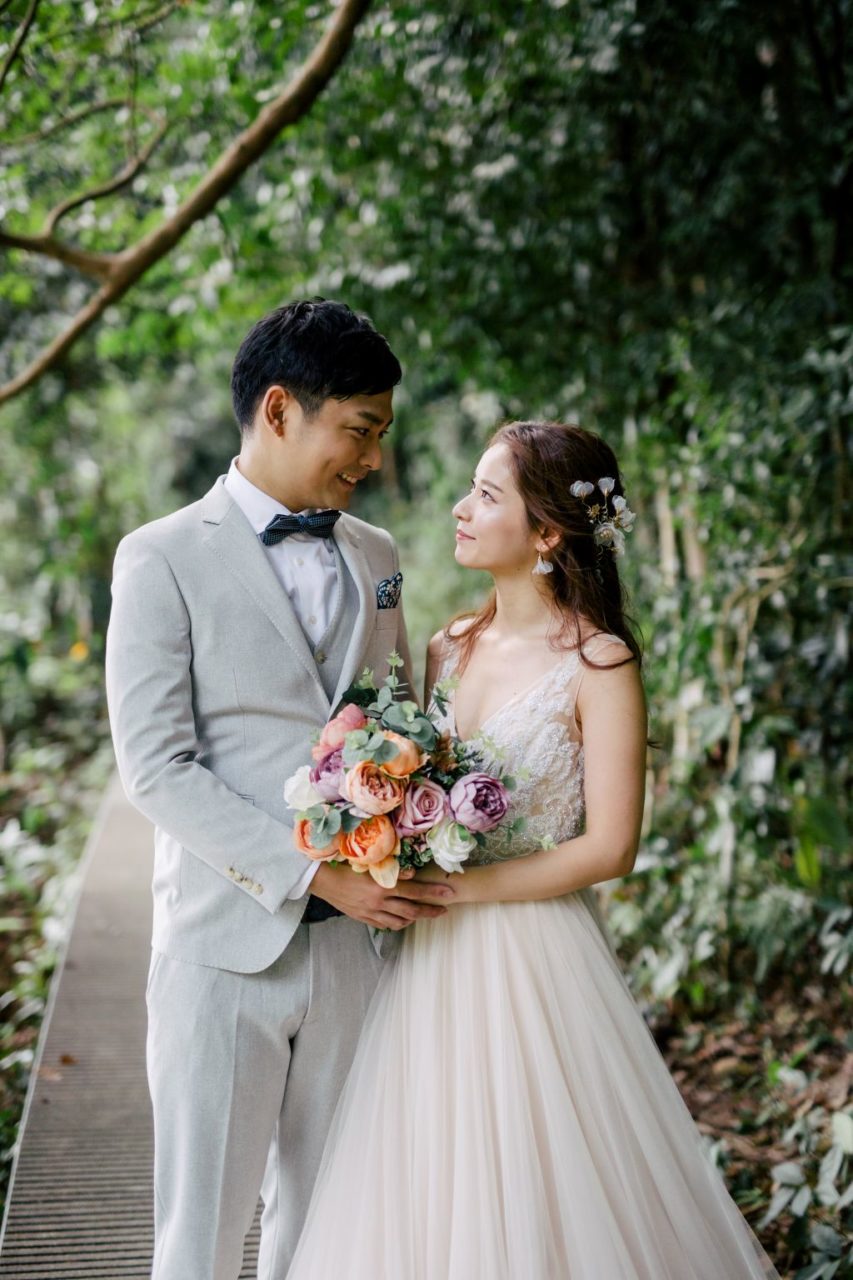 Touring IKEA
IKEA is a perfect location for a cosy casual shoot, and there is a myriad of "props" available in the store to be used during your photoshoot! You can take the chance to tour around the store to select the furniture you would like for your new home! There is truthfully no better place to have a wedding shoot than the place that will have couples all excited to build their own love nest.
SEE ALSO: Indoor wedding photoshoot locations in Singapore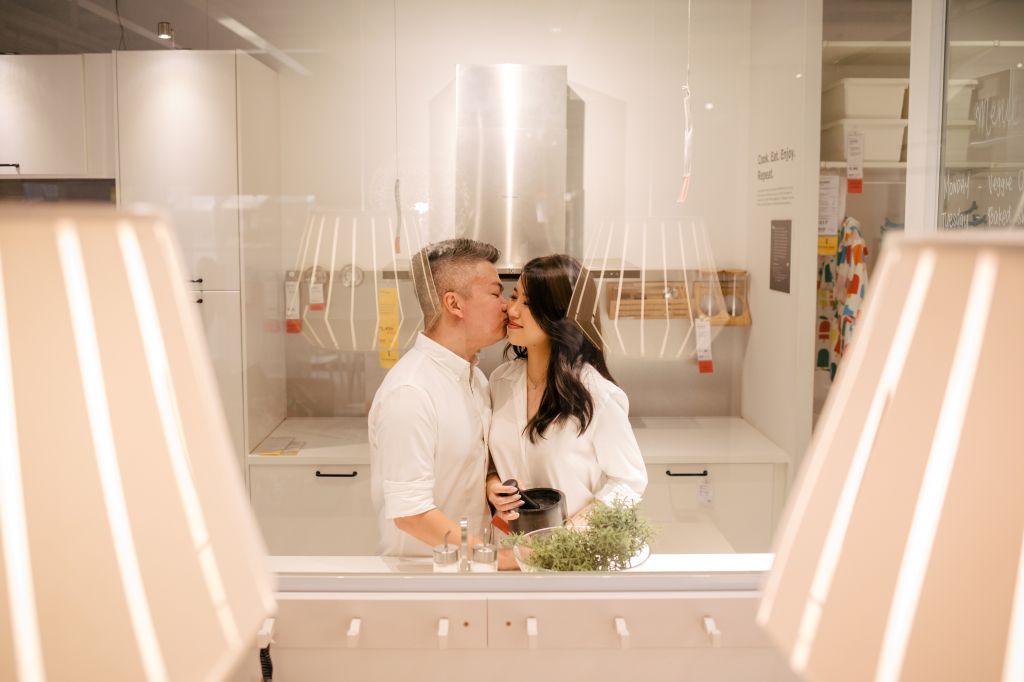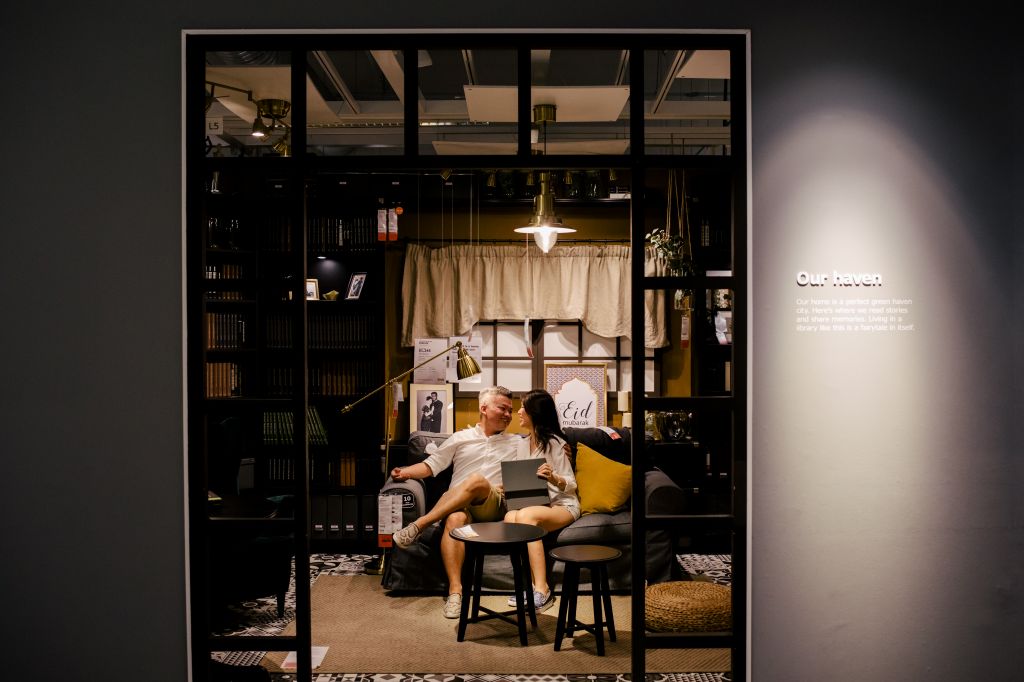 Stay at home
Stay-home shoots have been gaining popularity over the years, and these shoots are both convenient and relaxing since you do not need to travel out. As you go on your daily activities with your loved ones, we can help to document these moments by the side! Your photos will turn out to be simple yet meaningful!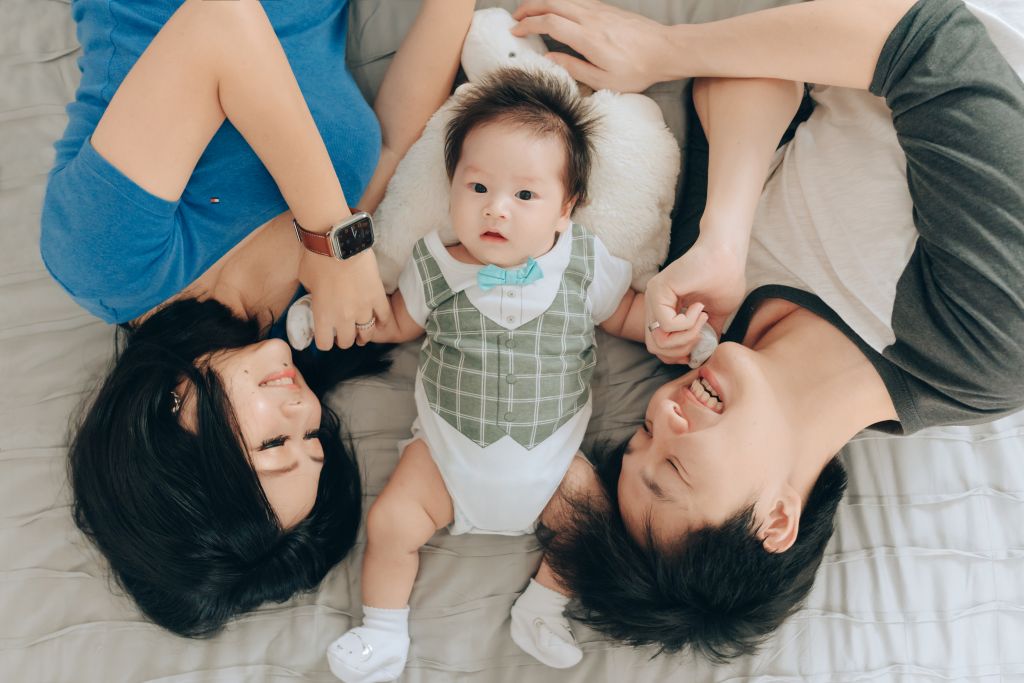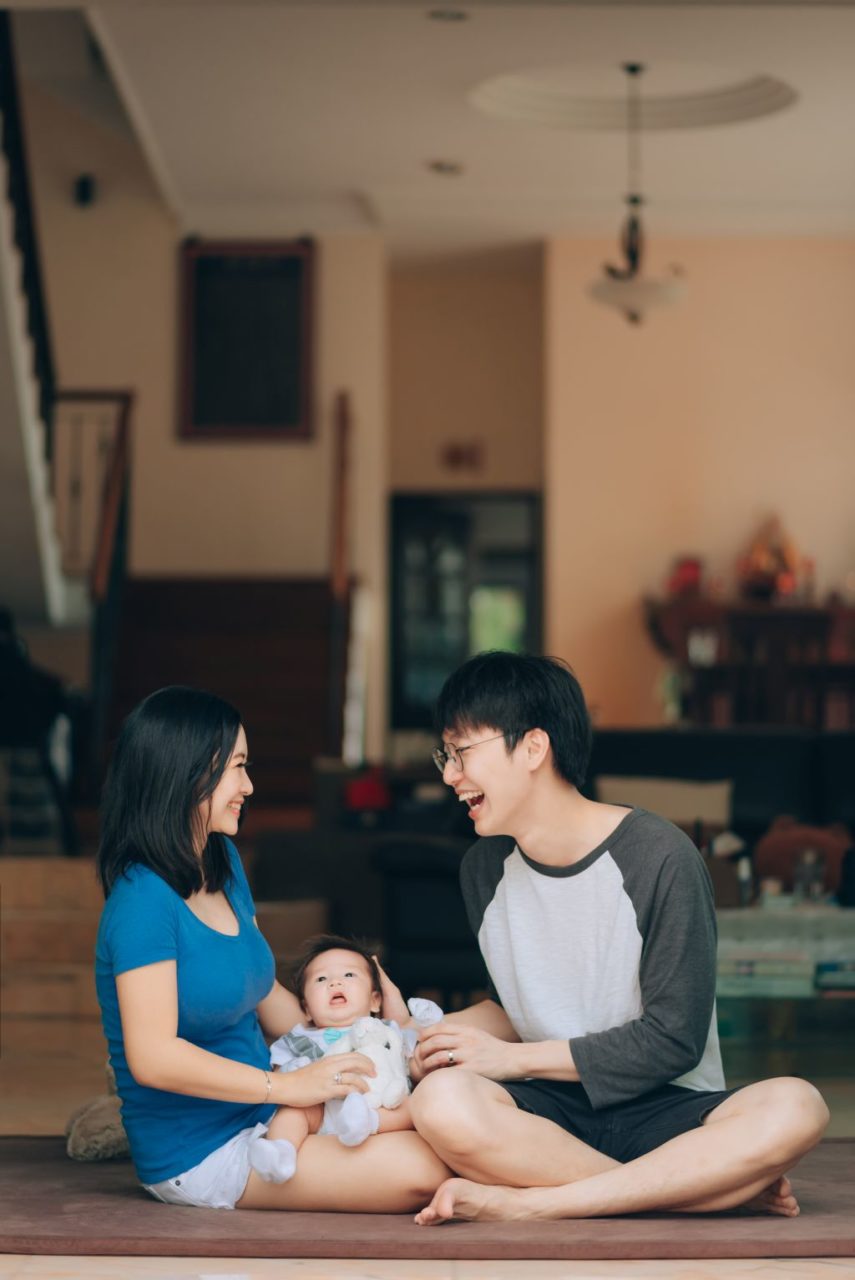 We hope that with these amazing photoshoot ideas, you are all prepared for your Singapore wedding photoshoot! Yet to book a photographer? Head over to our website to learn more about our outdoor pre-wedding packages in Singapore.