Besides being a cosmopolitan city, Singapore is also full of history. Hidden amongst the urban skyscrapers and bright city lights, historical buildings built during the colonial times can still be found. The city has found ways to preserve these hidden gems and they stand remarkably strong till this day.
We previously shared with you the top ten wedding photography locations in Singapore.
Today we bring you 11 wedding photoshoot locations in Singapore that are not only filled with so much history, they make amazing backdrops too!
Raffles Hotel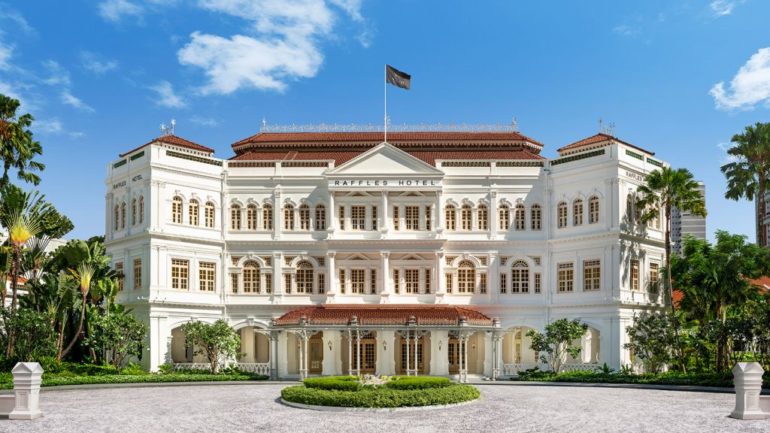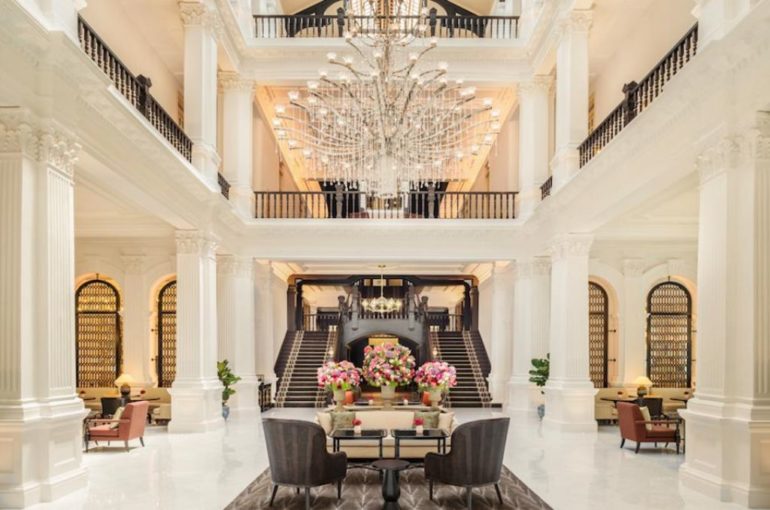 Started initially in the 1830's as a private beach house, the building was later transformed into a hotel in 1887. The hotel was named after Singapore's founder, Sir Thomas Stamford Raffles and initially only had 10 rooms. Although the exterior of the venue remains largely similar to that of the past, the interior has been renovated and includes facilities such as ceiling fans, chandeliers and more!
Fullerton Hotel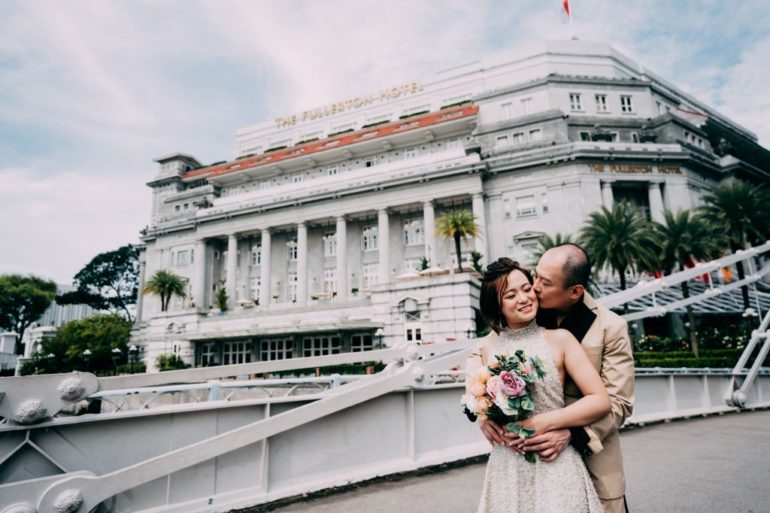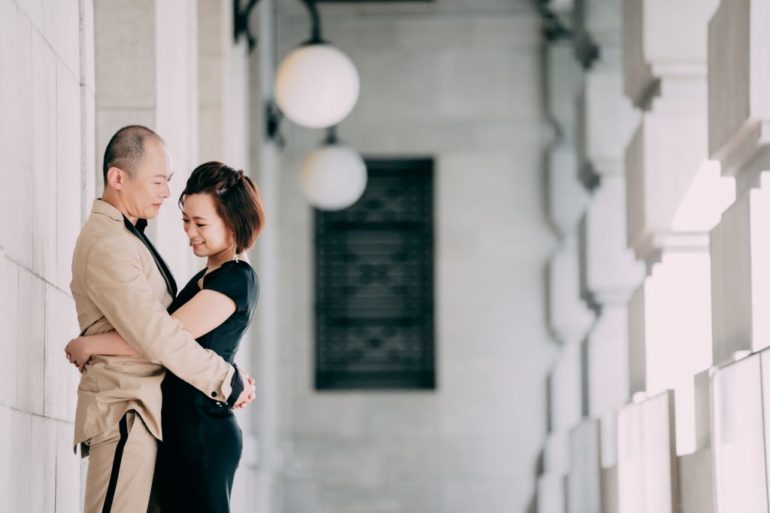 Named after the first Governor of the Straits Settlements, Robert Fullerton, the Fullerton Hotel building was once a fort, a post office, an exclusive country club and now a hotel. Currently, the hotel has over 400 rooms and was appointed as a National Monument in 2015. A photoshoot at the Fullerton will be one filled with grandeur and beauty. Furthermore, the hotel overlooks the Singapore river, which makes another good photo spot!
Singapore Art Museum (SAM)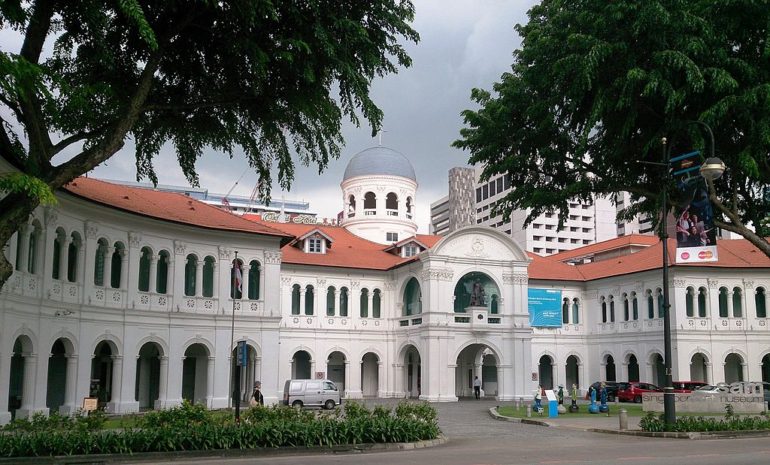 The Singapore Art Museum was the first art museum in Singapore. Presently, it resides in a building that was once a mission school in the 19th century. With beautifully tiled flooring and grey doors along the corridors, the museum would make a great place for a photoshoot!
National Gallery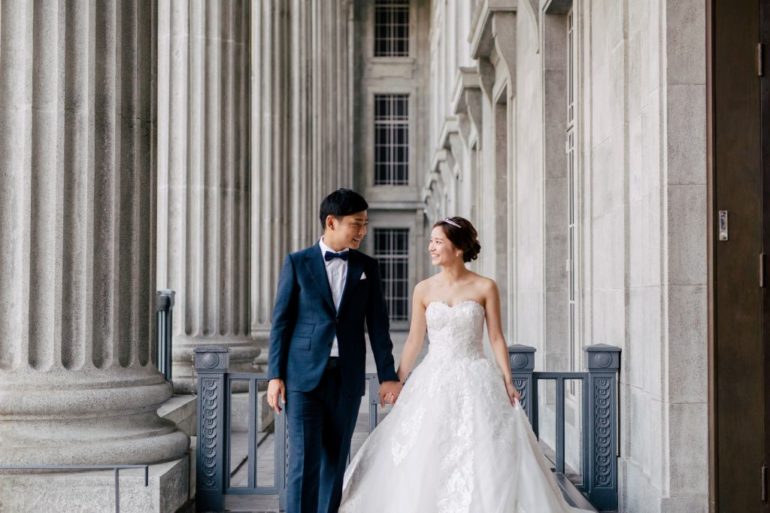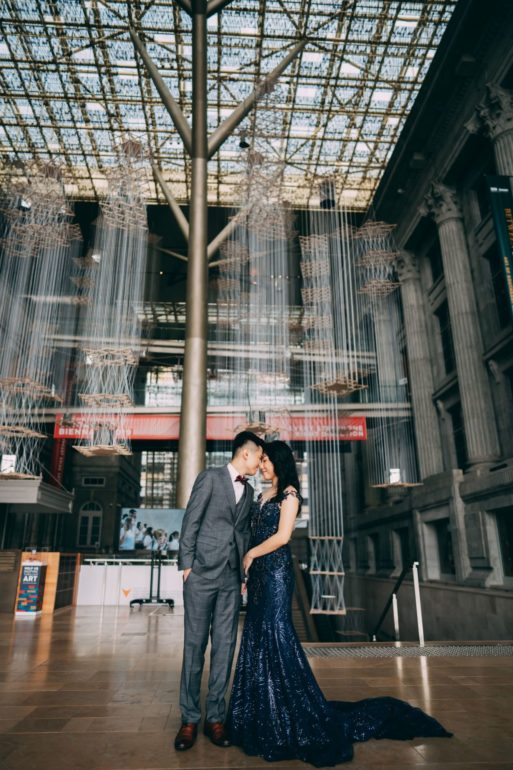 Previously known as the Supreme Court and City Hall, the two buildings have been newly renovated and transformed into the National Gallery. Opened in 2015, the National Gallery holds the largest public collection of modern art in Southeast Asia. The great architecture was built in the 1930's and overlooks the Padang. Couples can make use of the tall Roman inspired pillars and the various staircases in your photoshoot!
National Museum of Singapore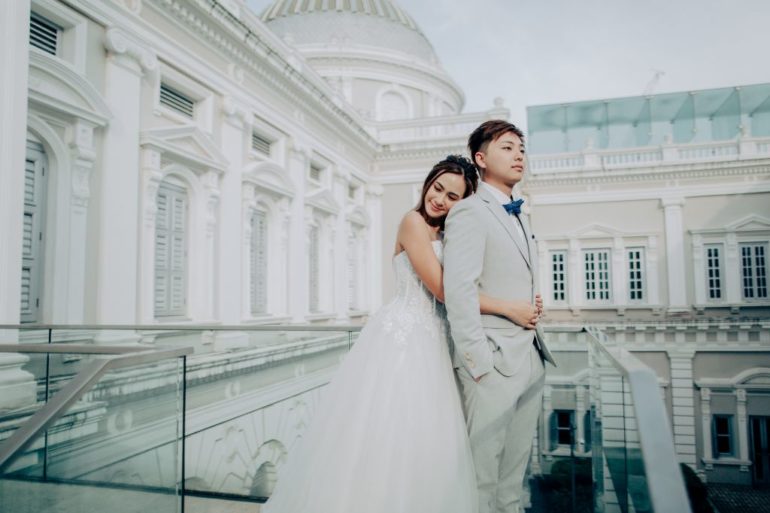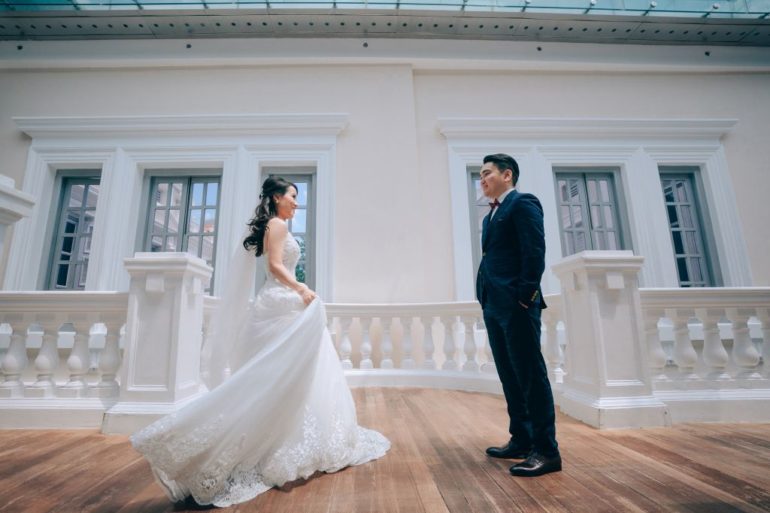 The National Museum of Singapore is the oldest museum in the country. Dating back to the mid 1800's, it was previously only a section in a library. The iconic dome seated at the top of the building is laid with fish scaled tiles and has stained glass panels surrounding it. The dome can now be seen from a high glass connector in the museum itself.
The Intan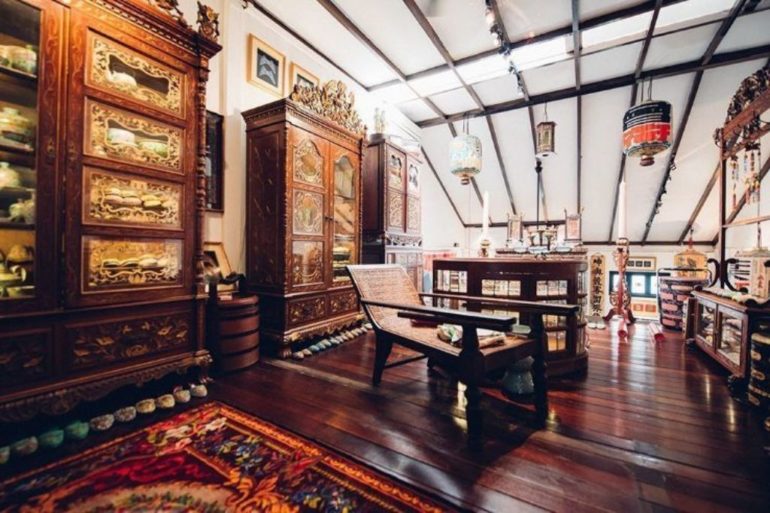 Surrounded by bits and pieces of Peranakan history, The Intan is a Peranakan home -museum owned by an antique collector, Alvin Yapp. For couples who were brought up in a Peranakan family, this venue will not only be a good photo opportunity, but a chance for you to explore more of the fading culture.
Victoria Theatre and Concert Hall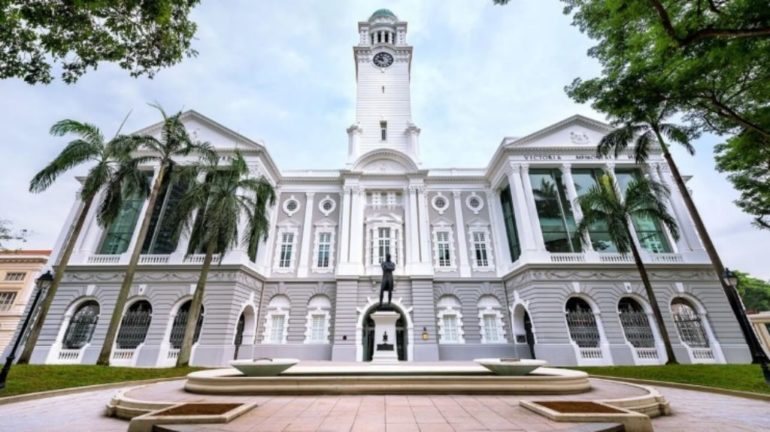 The Victoria Theatre and Concert Hall is a performing arts venue that has hosted numerous musicals and symphony orchestra performances . During WWII, the building was used as a hospital and managed to survive the entire war without any major damages. The clock tower built in 1906 is the most unique feature of the hall so remember to try and get it in your photos!
CHIJMES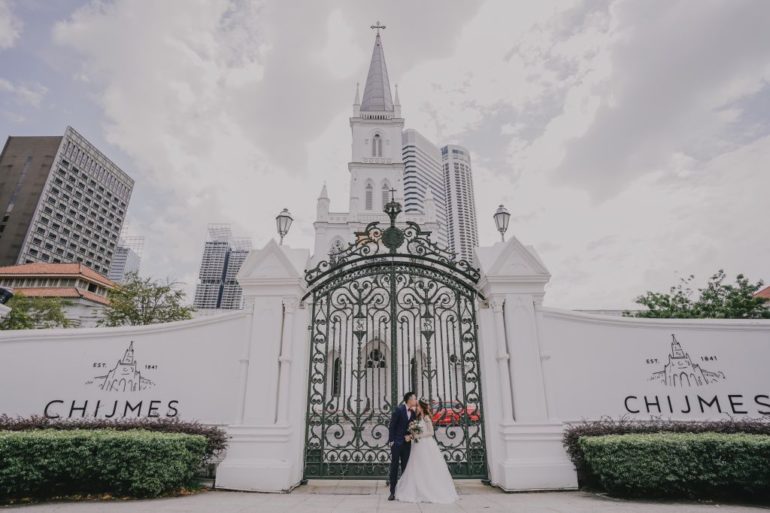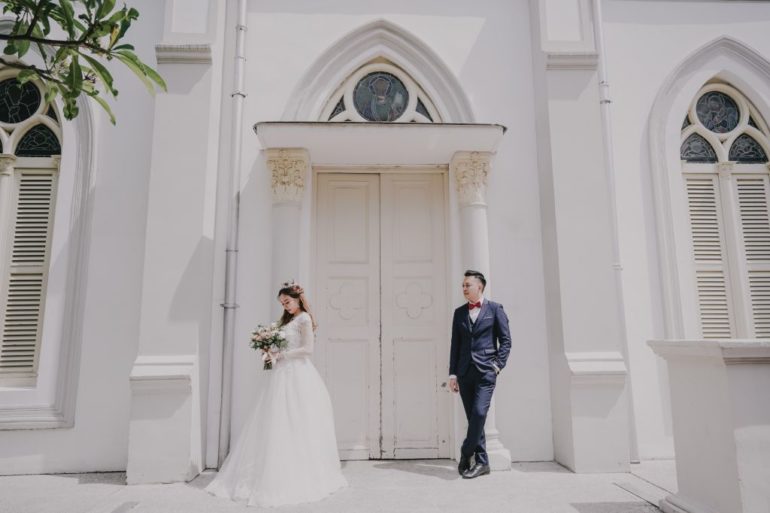 CHIJMES first started off as a Catholic convent and ran for over 130 years. The old architecture you see in CHIJMES today is one of a Gothic chapel. With a a variety of stained glass windows and high arched ceilings around, you can expect to have many good photo spots around CHIJMES.
Fort Canning Park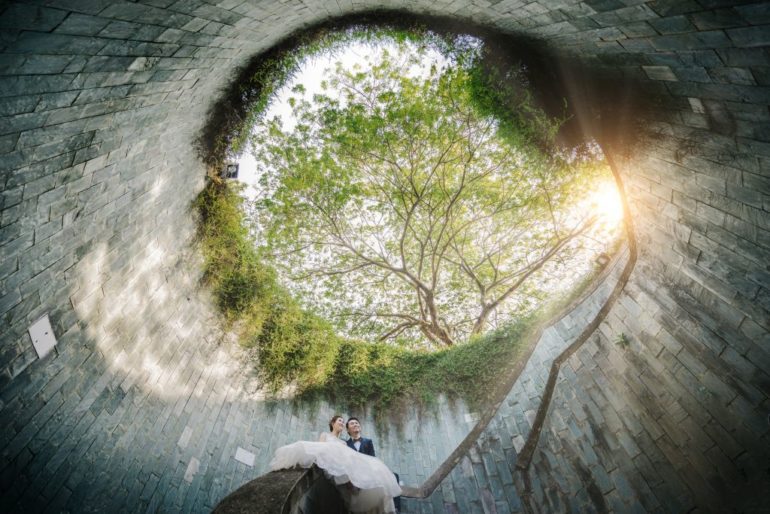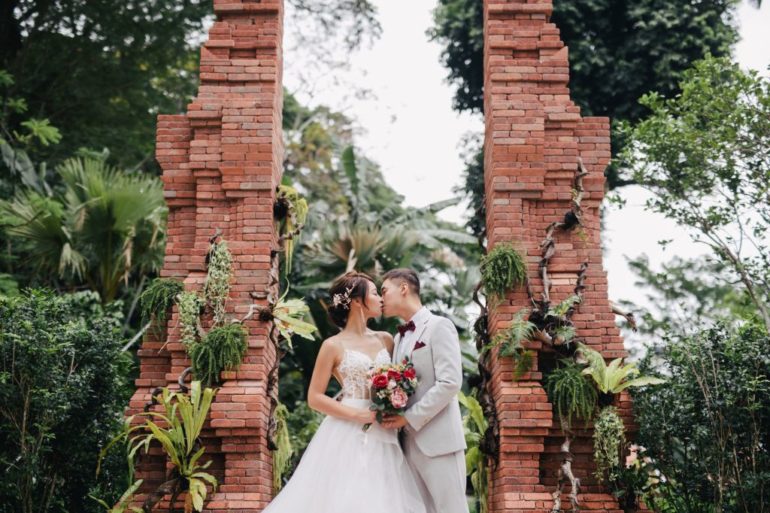 Fort Canning Park may be popular for indie music shows and theatre productions now, but it was once a military ground used during the British and the Japanese during World War II. Other than gothic classical monuments, one can find brick walls and vast greenery to make use of for the photoshoot.
SEE ALSO: 5 Tips for An Outdoor Pre-wedding Photoshoot to Stay Cool and Comfortable
Shophouses
Traditional shophouses can be found along the streets of Little India, Katong and Joo Chiat just to name a few. These will add a pop of colour to your photos and will also give you an opportunity to celebrate Singapore's culture!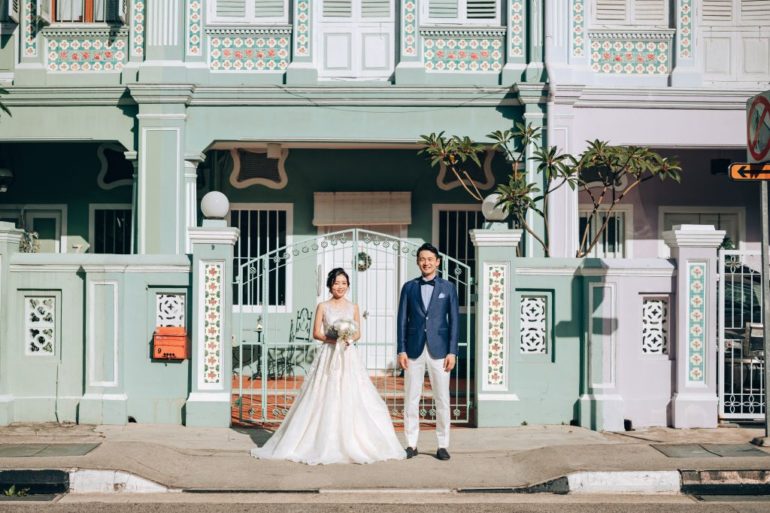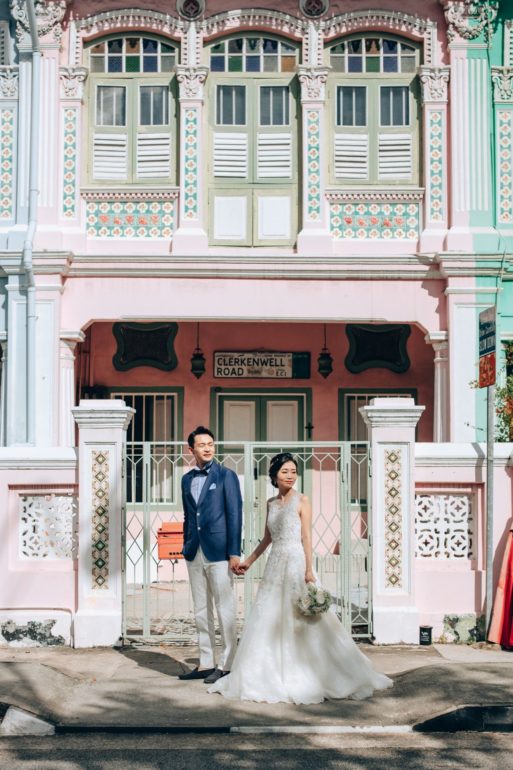 Seletar Colonial Houses
The distinctive black and white beautiful colonial bungalows at Seletar Road will definitely make your photos look elegant and classy! These old colonial houses used to be the homes of British soldiers and their families in the past, and having them as the backdrop will instantly add a rich cultural touch to your wedding photos!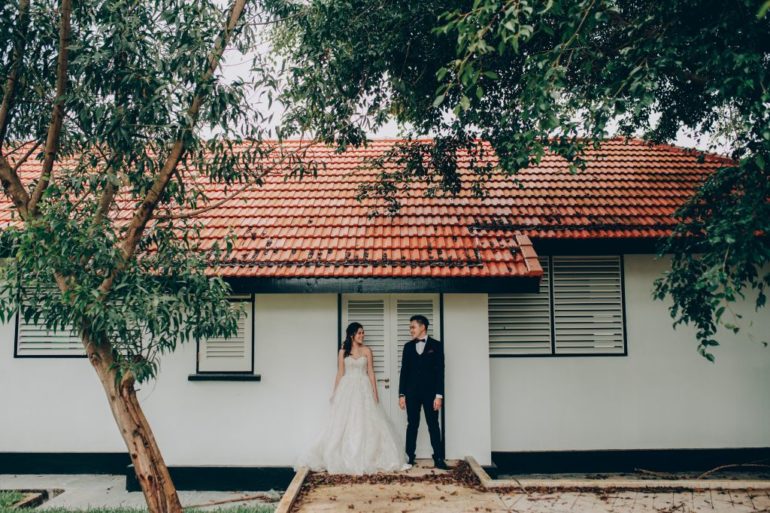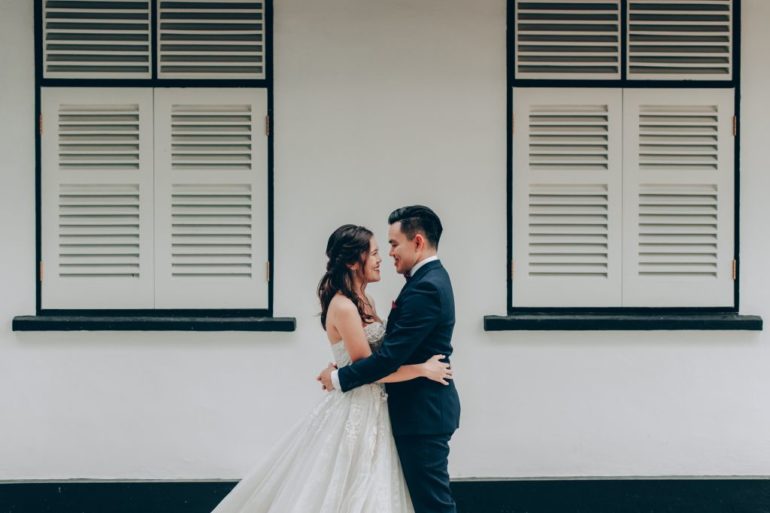 We hope you visit these photo-worthy historical spots if you're planning to do your wedding photoshoot here in Singapore! Head over to our website to view more pre-wedding photos of our couples.