Singapore is a lovely garden city and everyone wants to have their pre-wedding photoshoot at one of the many beautiful parks.
However, all Singaporeans will know that the heat can be unbearable at times and you will have to risk eroding your makeup and turning into a sticky mess after a few hours under the sun.
We have come up with a few indoor gems where you can take a break in between your outdoor shoots and get stunning photos along the way!
National Gallery
This is a top choice for couples who are looking to do an elegant pre-wedding photoshoot with a majestic backdrop.The impressive colonial style architecture arguably makes it one of the most beautiful buildings in Singapore. There are also indoor areas with glass ceilings that illuminate the entire space, making it even more suitable for a photoshoot!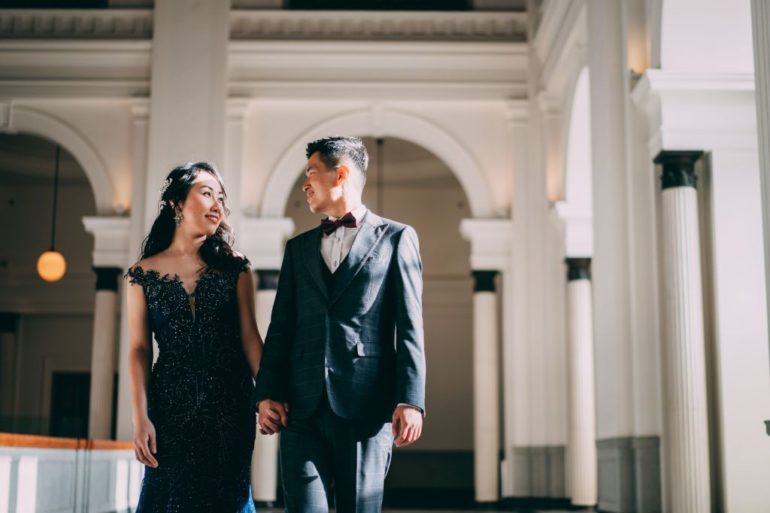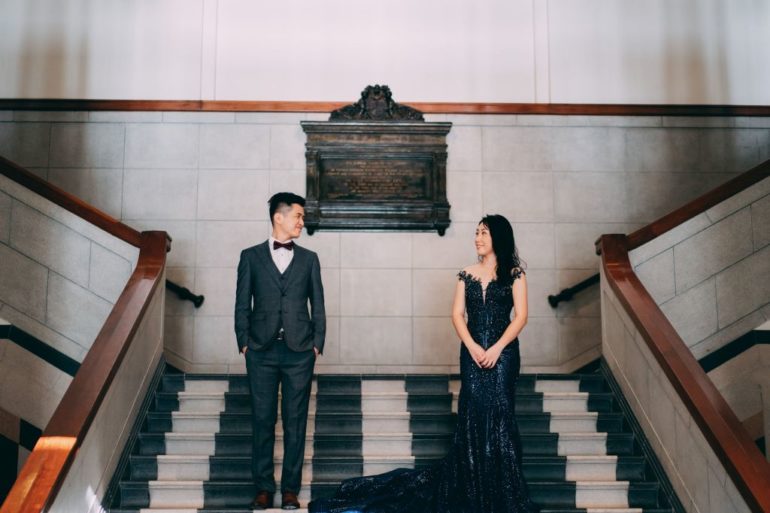 Parkview Square
This building is a total hidden gem and we were awestruck when we chanced upon it. Located at the popular Bugis street, Parkview Square looks unassuming on the outside and most people won't even consider getting near this everyday office building.
However, you will be blown away the moment you step into its compounds, the grand interior decoration and mural ceilings will transport you to another era. If you're looking for something more "Harry Potter" style, this is your best bet!
Cafes & Bar
Cafe-hopping is every Singaporean's favourite hobby. There are so many cafes and bar scattered around the city with new ones joining every month, the possibilities are endless! This is a great place to take a short break and recharge for the rest of the day.
Some of our favourites are the industrialised Wheeler's Yard and nature-themed Wildseed Cafe and Bar. If you are going for a classier touch, PS Cafe at Dempsey hill or Clifford Pier at Fullerton Bay Hotel will do the trick!
Our latest photoshoot for Caris and Matt at a quirky bar – Level Up.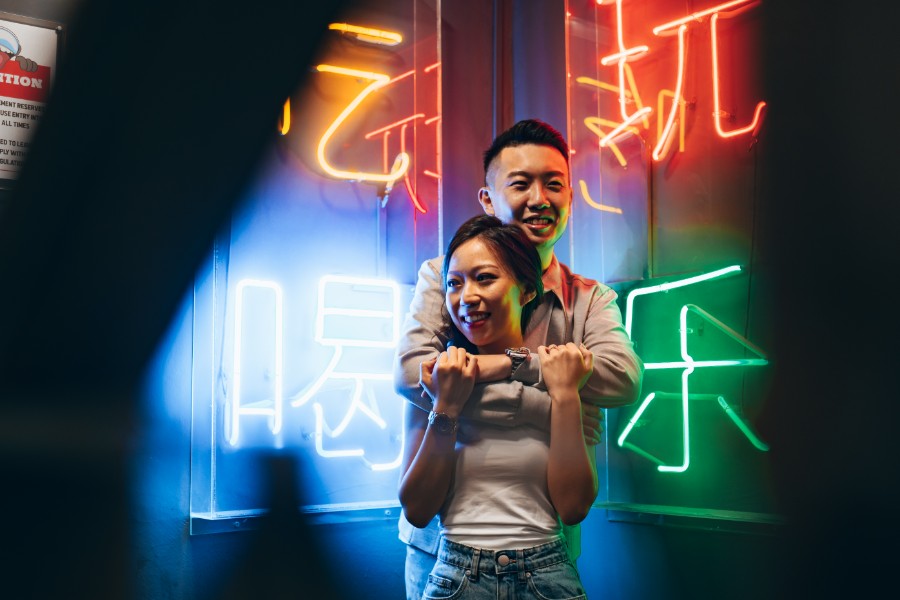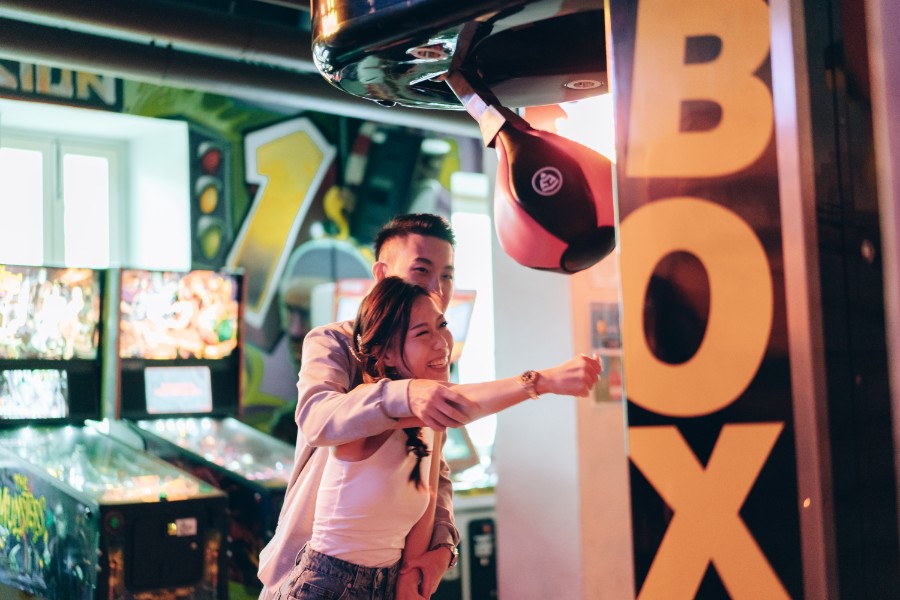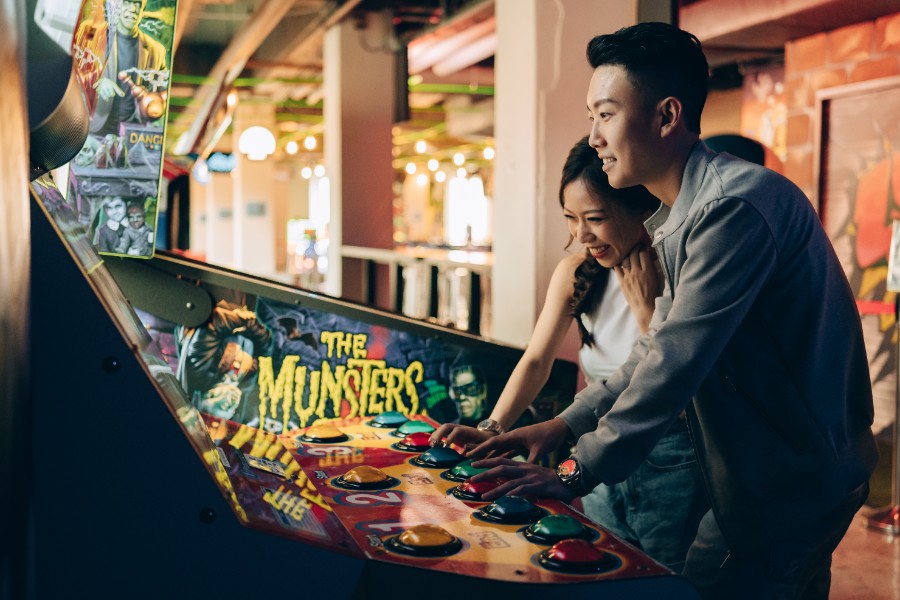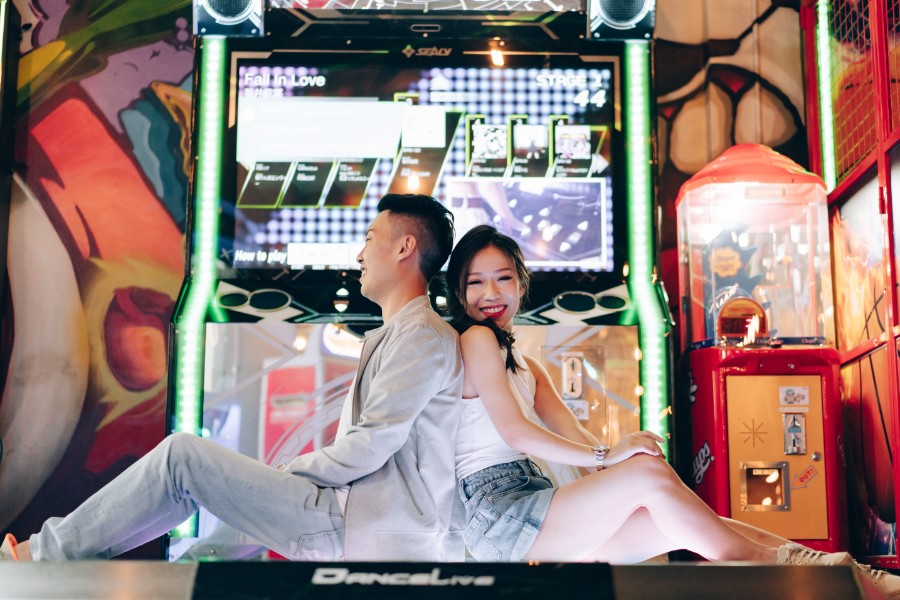 SEE ALSO: Top 10 Unique Singapore Pre-Wedding Photo Shoot Locations
Botanic Garden
Honoured as a UNESCO World Heritage Site, the Singapore Botanic Gardens should definitely be on your pre-wedding location list! When you're tired from taking photos with the lush greenery and blooms outside, head to their "coolhouse" for a change. The unique geometric-shaped glass house looks beautiful on the outside and so does the narrow wooden path inside!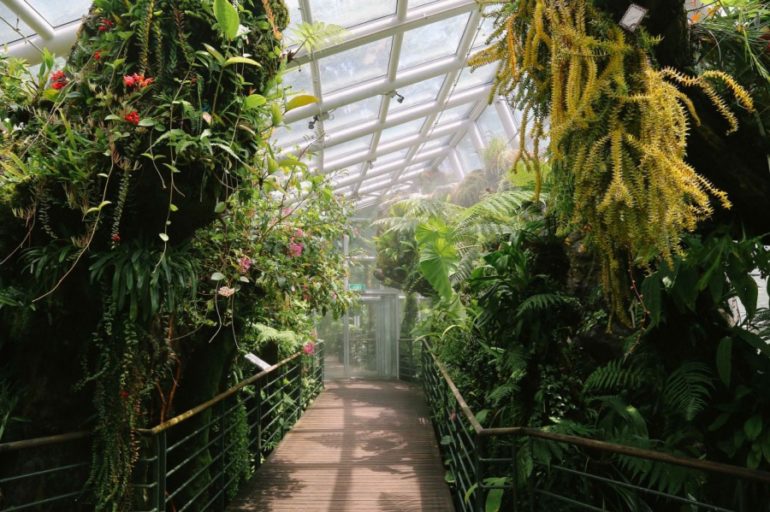 Chijmes
If you've ever dreamt to get married in a church but can't for whatever reason, you can still have your pre-wedding photos taken at the beautiful Chijmes! Formerly a Catholic convent school, Chijmes is now open to public and houses many restaurants in its lovely compound.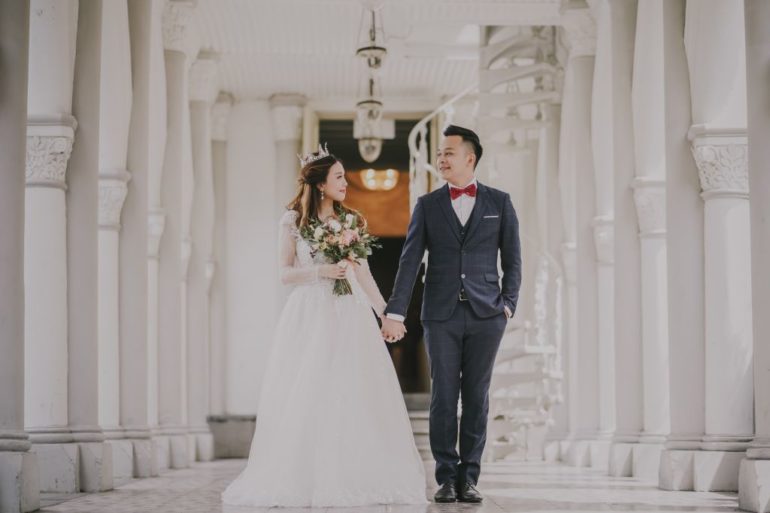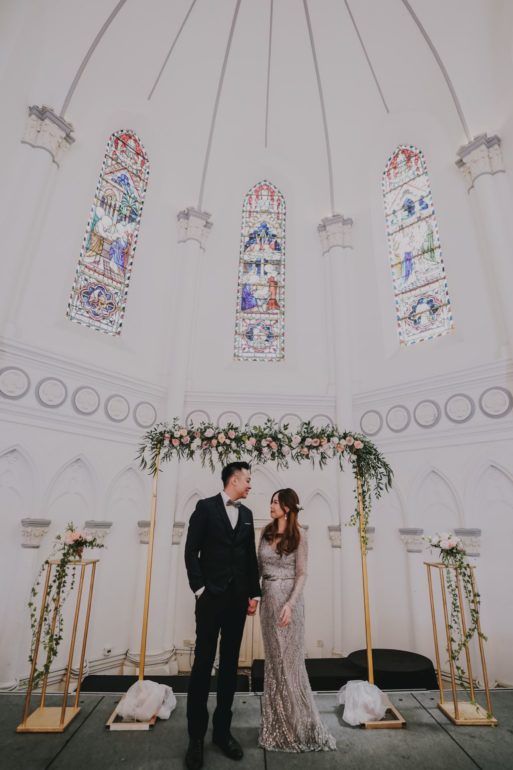 Gardens By The Bay
One of Singapore's most prized attraction, Gardens By The Bay is visited by many people throughout the year. Its blooms vary across the seasons and features some of the most beautiful flowers around the world. The Cloud Forest is a great place for a pre-wedding shoot with the breathtaking man-made waterfall as your backdrop!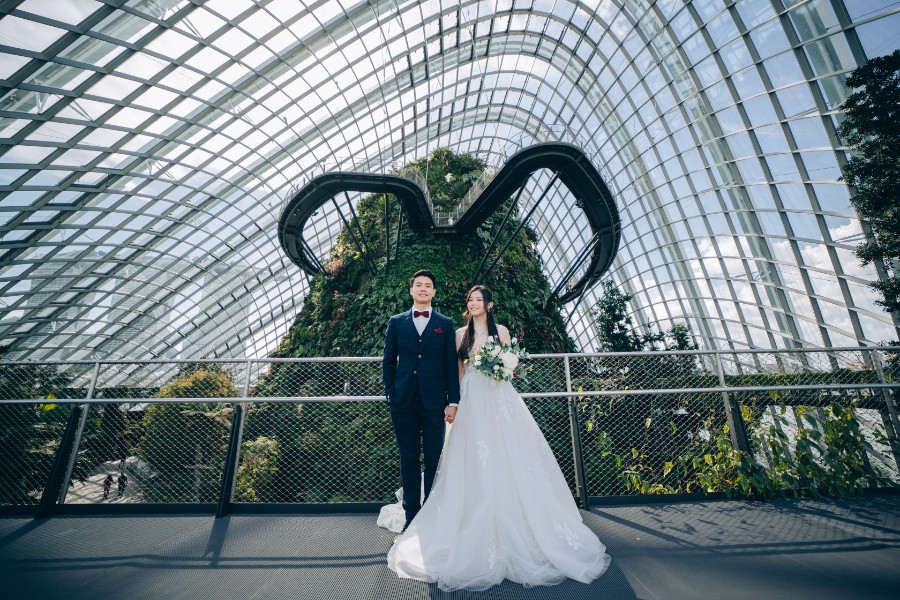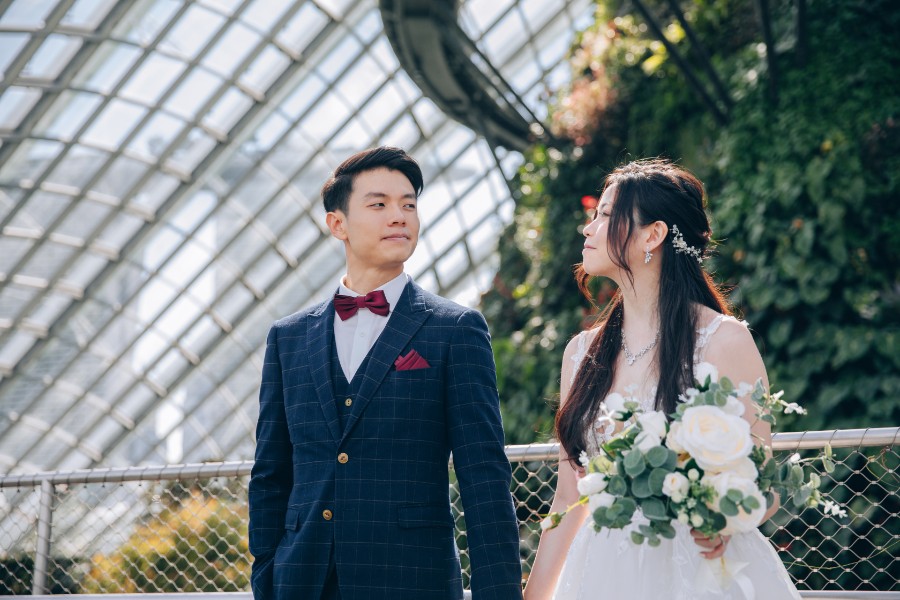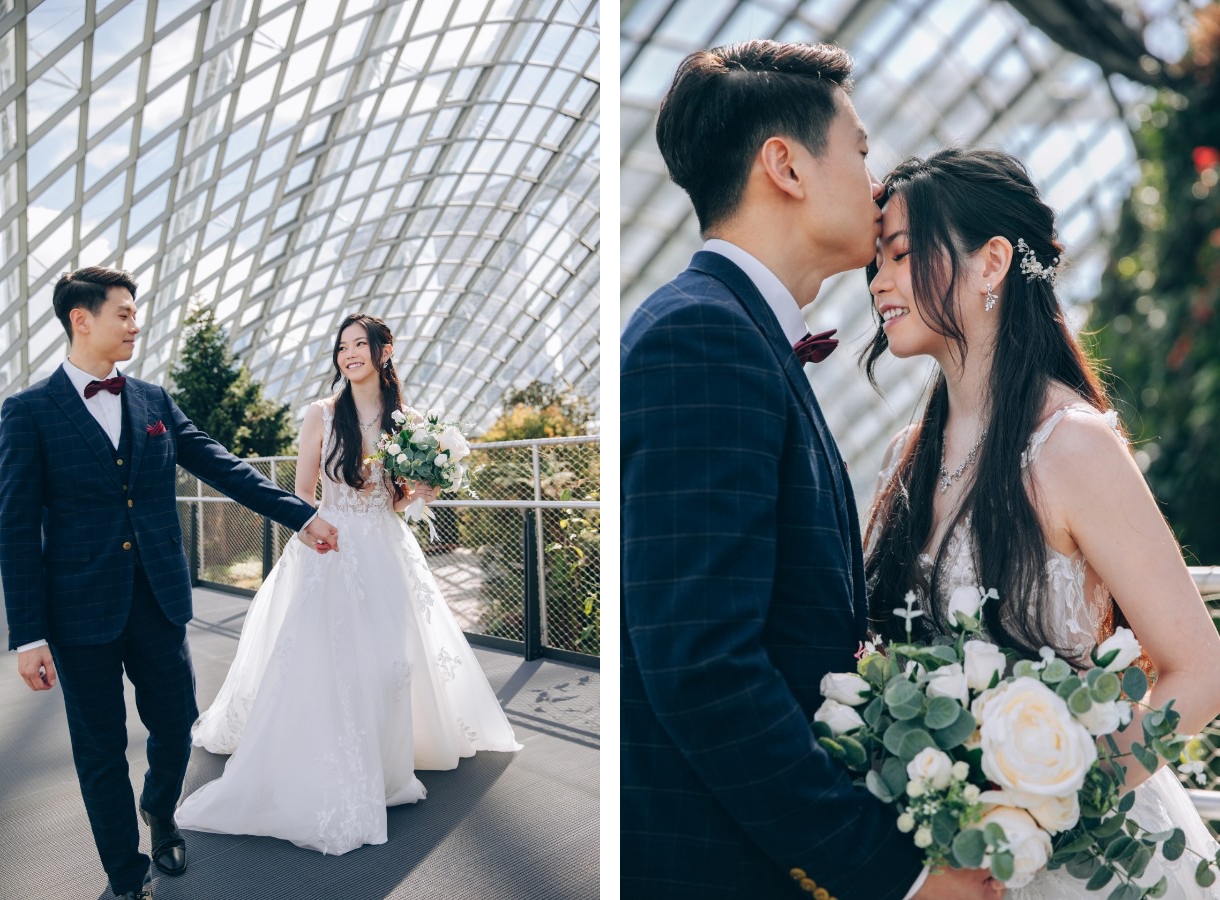 Gillman Barracks
Gillman Barracks is a beautiful heritage site which houses international art galleries. The classy white pillars and architecture are perfect for a minimalist photoshoot!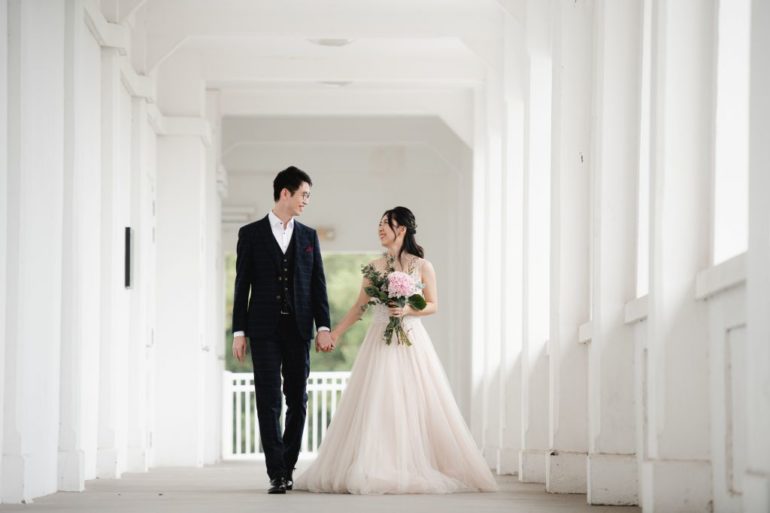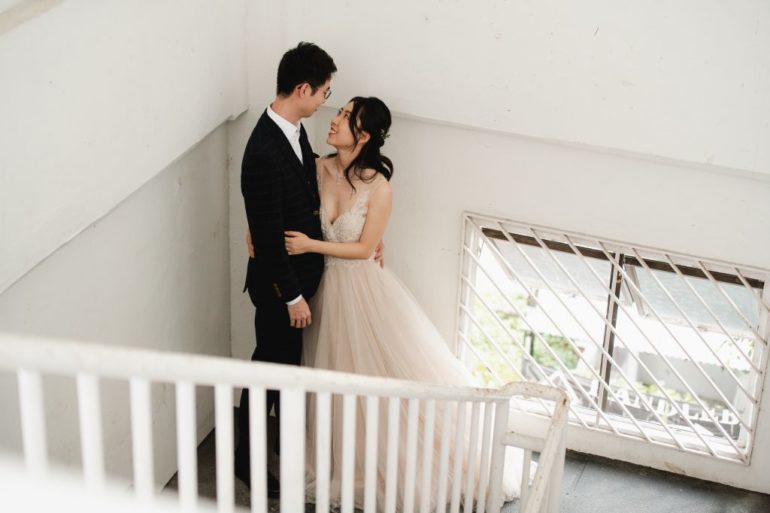 Jewel Changi
Jewel Changi is a nature-themed entertainment and retail complex in Changi Airport. Jewel Changi is a spectacular location for a wedding photoshoot, with its breathtaking waterfall display, and its refreshing lush greeneries. Jewel Changi also has tall glass ceilings with abundant natural light shining through, hence your photos will absolutely stunning since they will be furnished by ample natural lighting!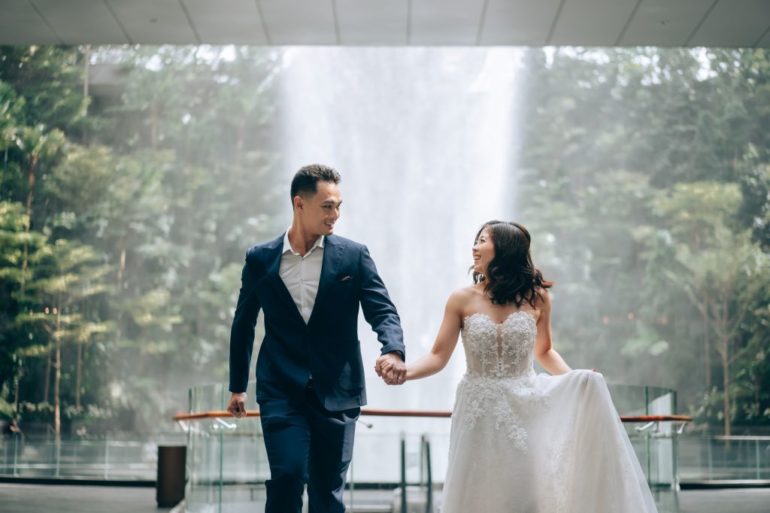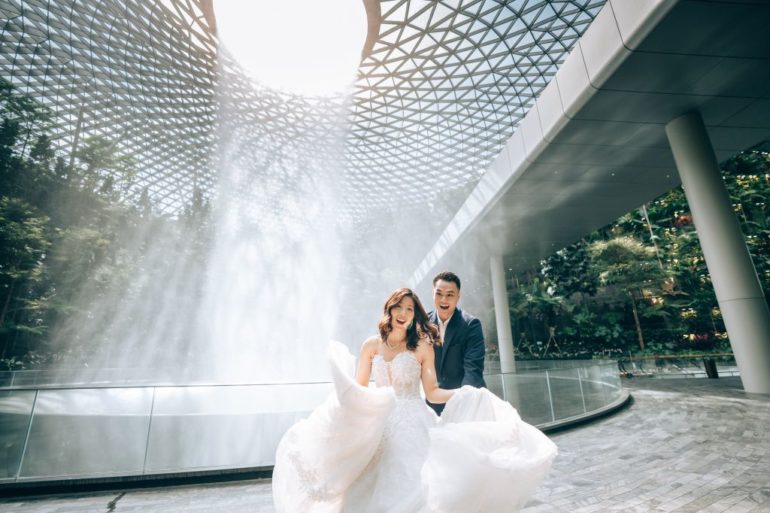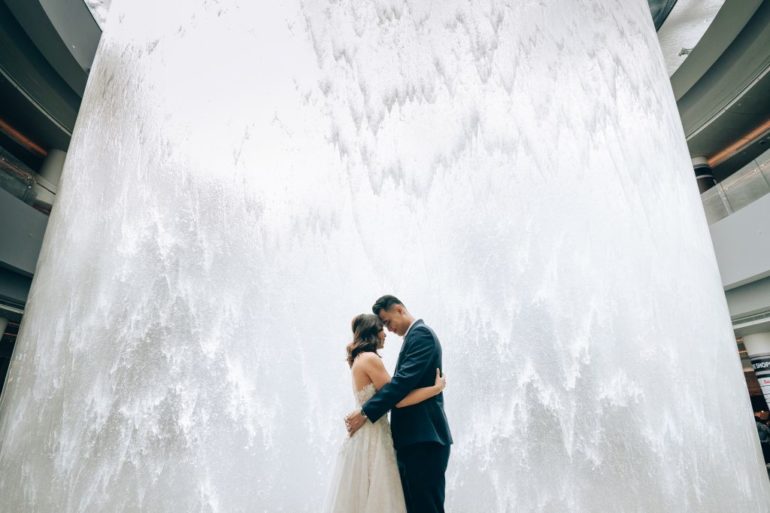 National Museum
The National Museum of Singapore is the oldest museum in Singapore, and it is the perfect location for a wedding shoot as the museum is furnished by ample natural lighting which is the key ingredient to a good photo.
Having your pre-wedding photoshoot here will definitely add a historical charm to your photos, given its grand interior!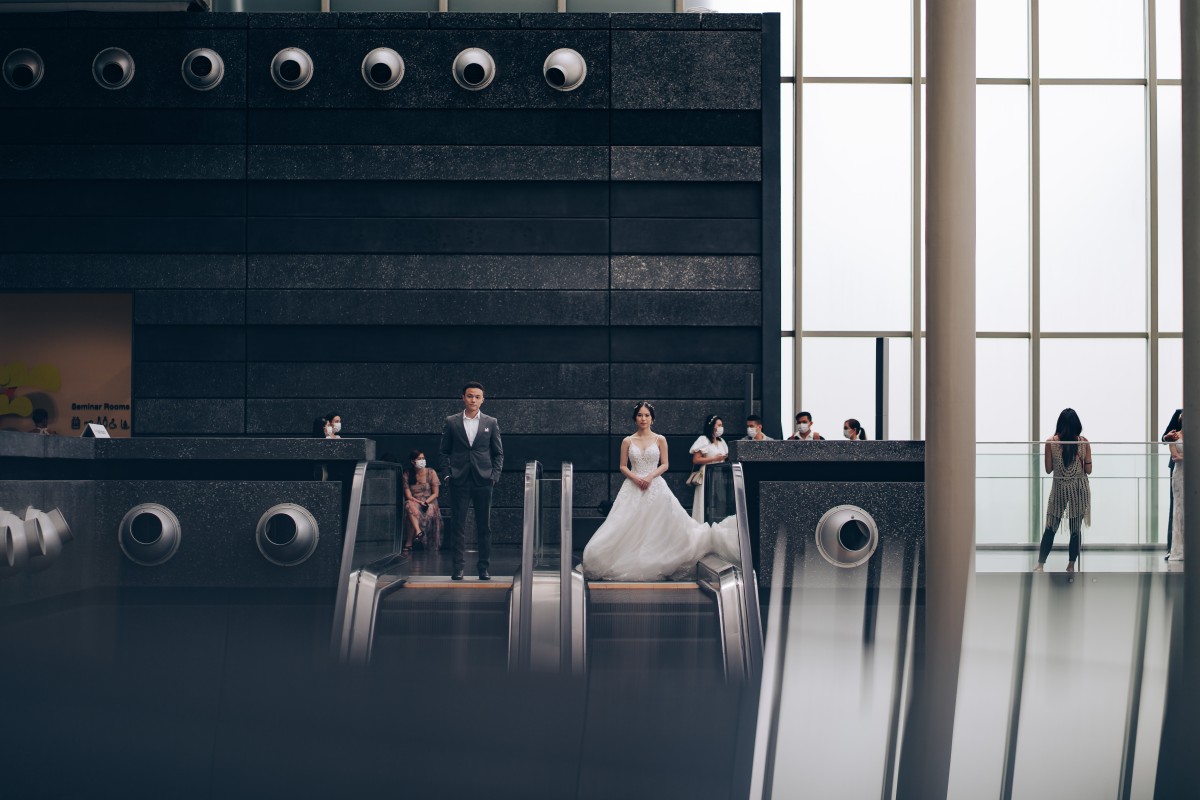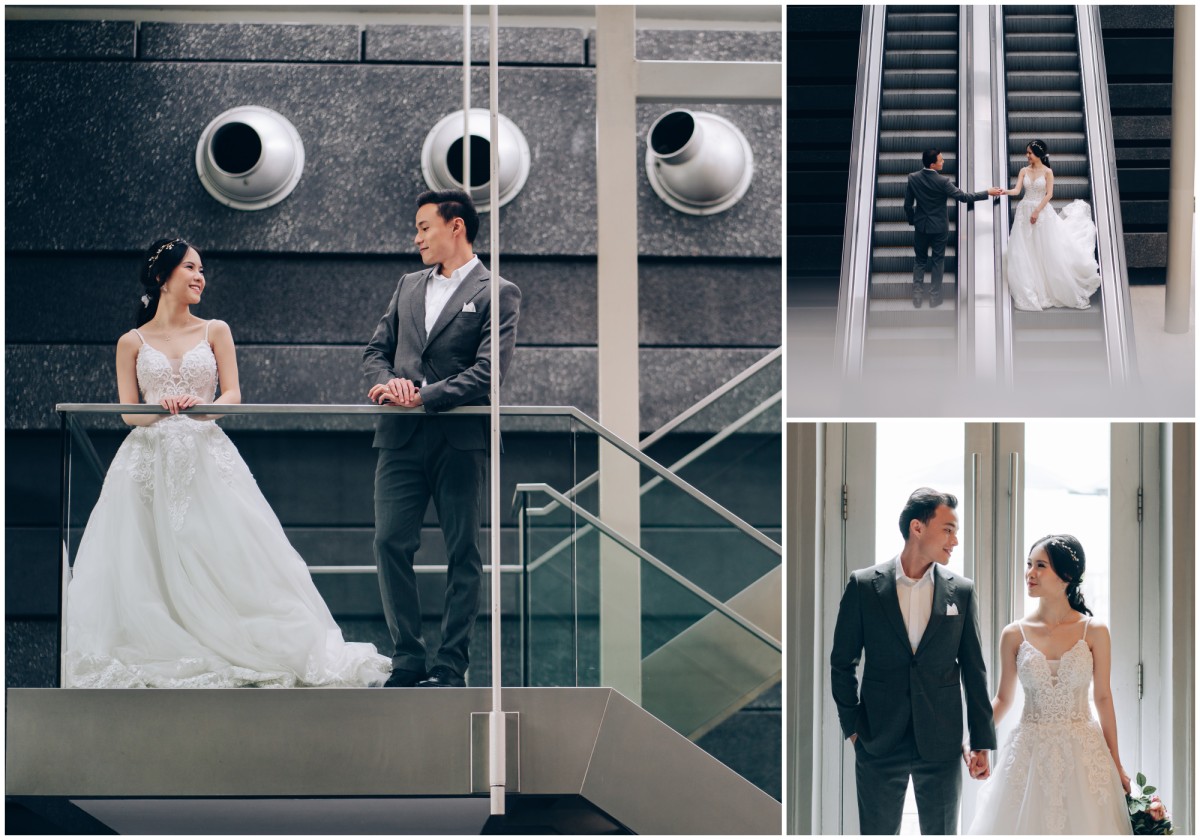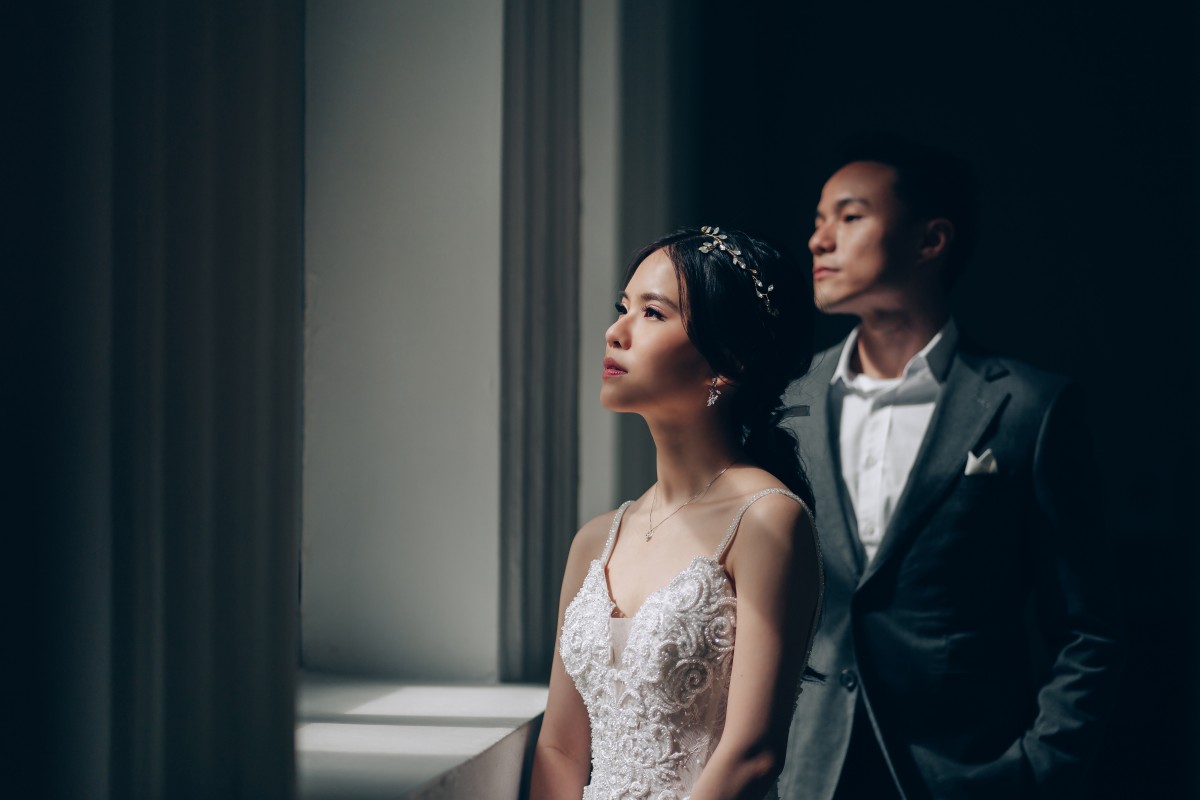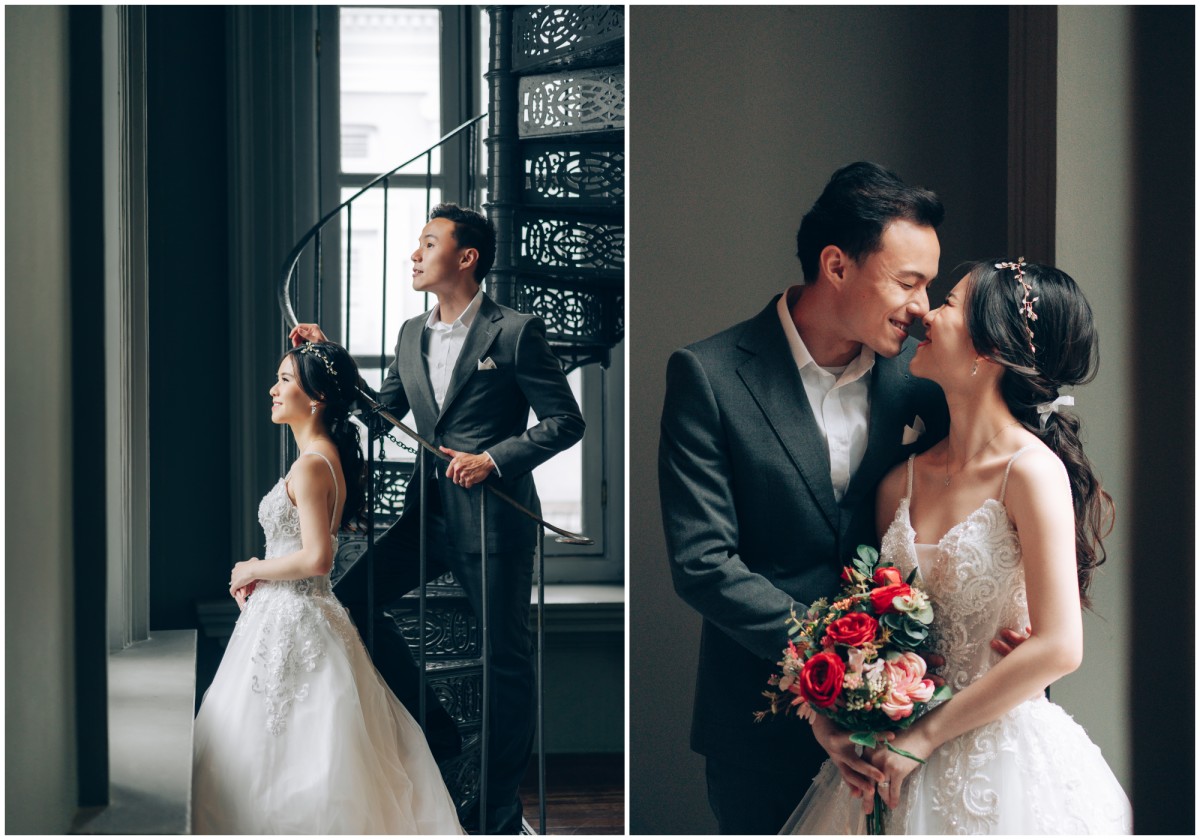 IKEA
IKEA is a great location to have a cosy casual shoot with your partner! There is truthfully no better place to have a wedding photoshoot than the place that will have couples all excited to build their own love nest.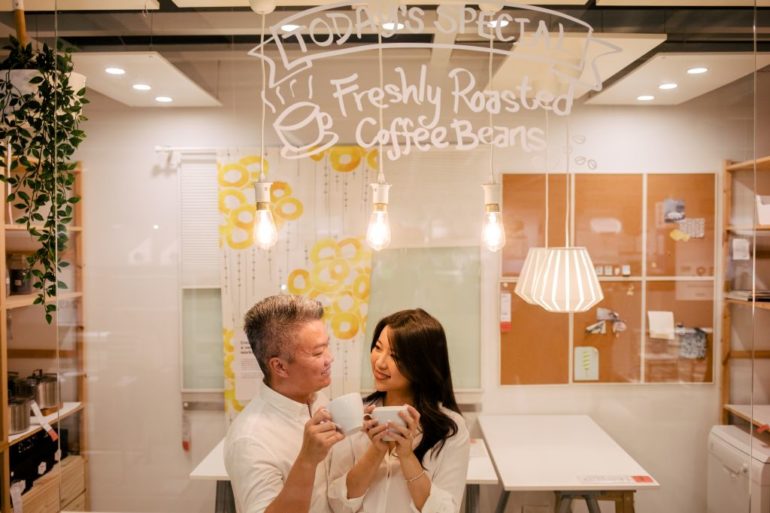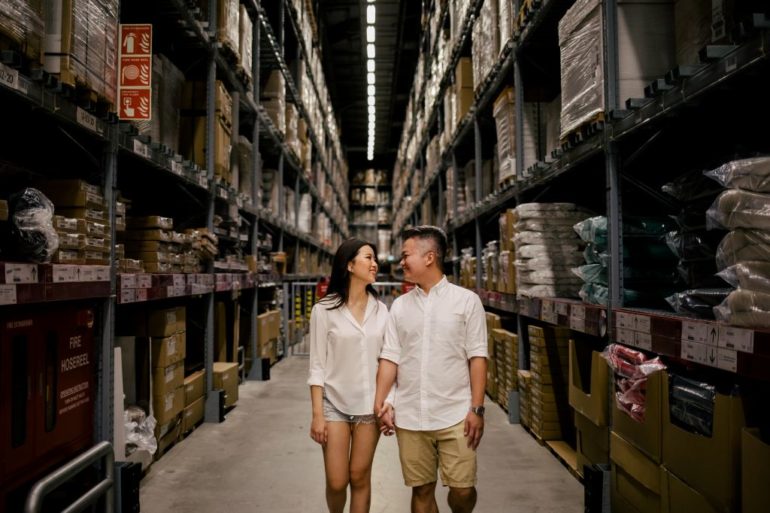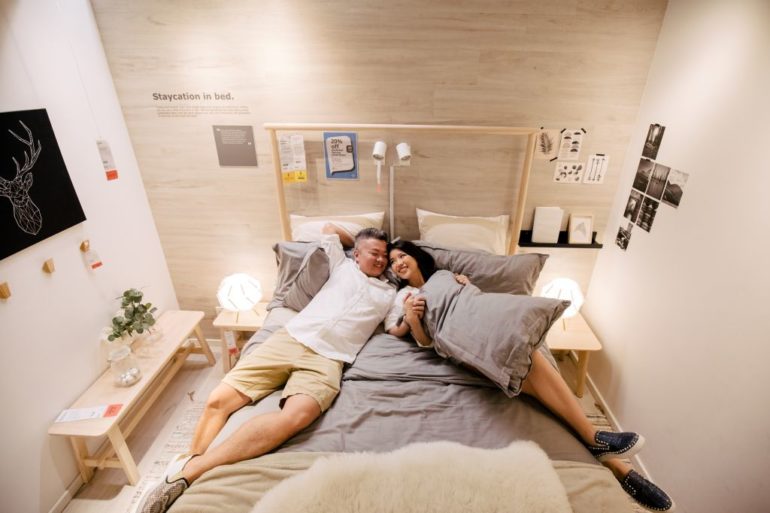 Kam Leng Hotel
The old school vibes of Kam Leng Hotel will definitely add a vintage touch to your photos! The dim lighting, porcelain tiles and intentionally destroyed walls are the perfect backdrop for a tasteful retro style shoot.
Living in a modern city like Singapore, places like this are really a true gem. Be it a pre-wedding or a post-wedding shoot, such a unique place will make your photos standout!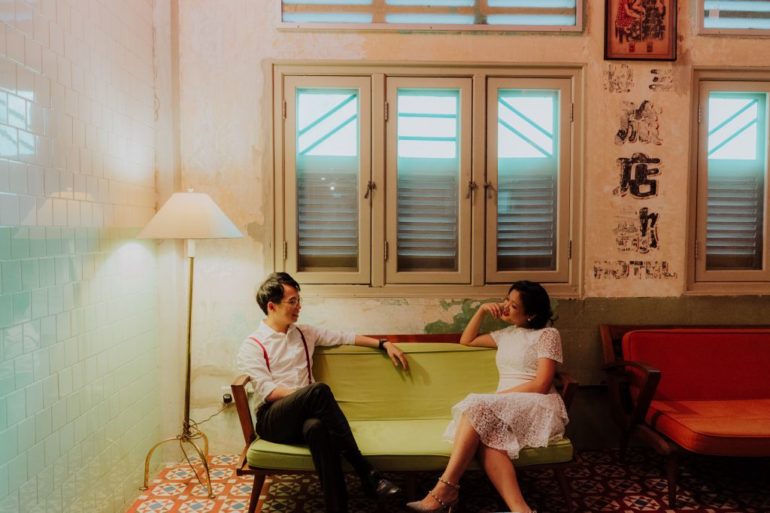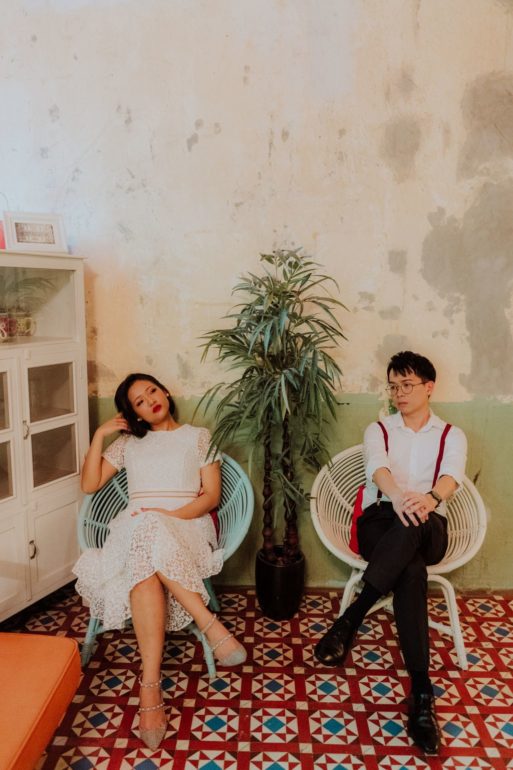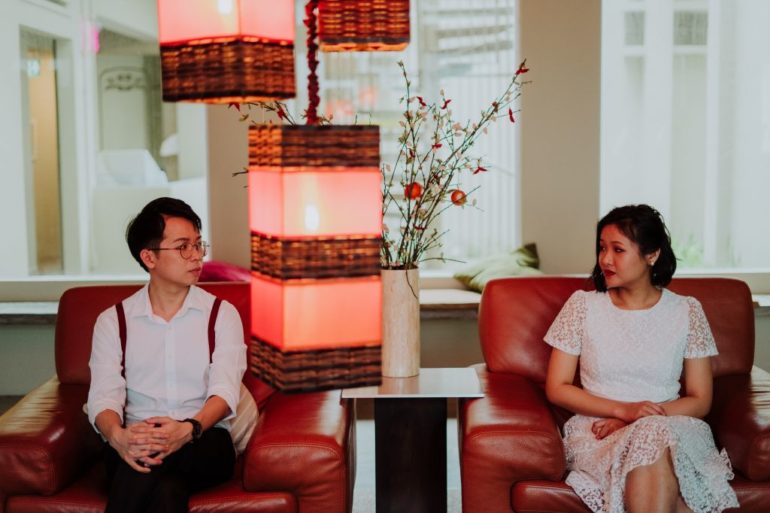 BONUS: Your very own house
Tying the knot with your loved one symbolises that you are entering a new phase in life. Many couples start off their lives together by saving up for a new house. Thus, stay-home shoots are very popular nowadays and it is both simple and meaningful!
At OneThreeOneFour, we also provide casual photography with prices starting at SGD 350, that captures timeless moments with your loved ones, either in the comforts of your home or in the outdoors at your favourite hangout spots!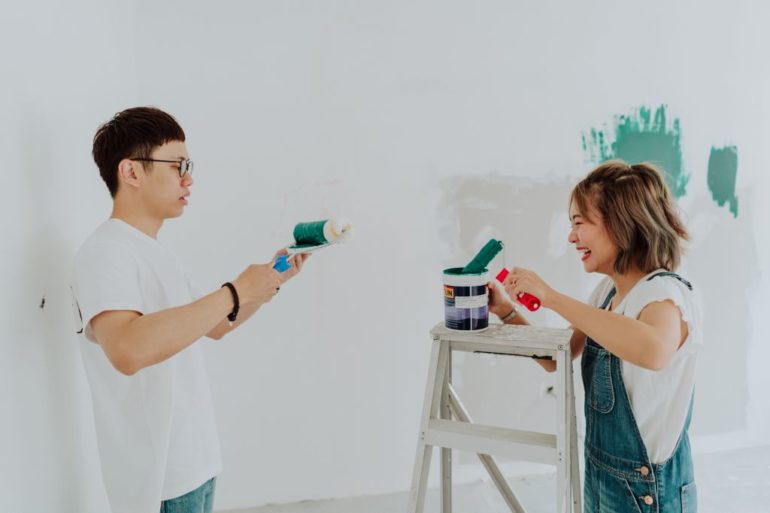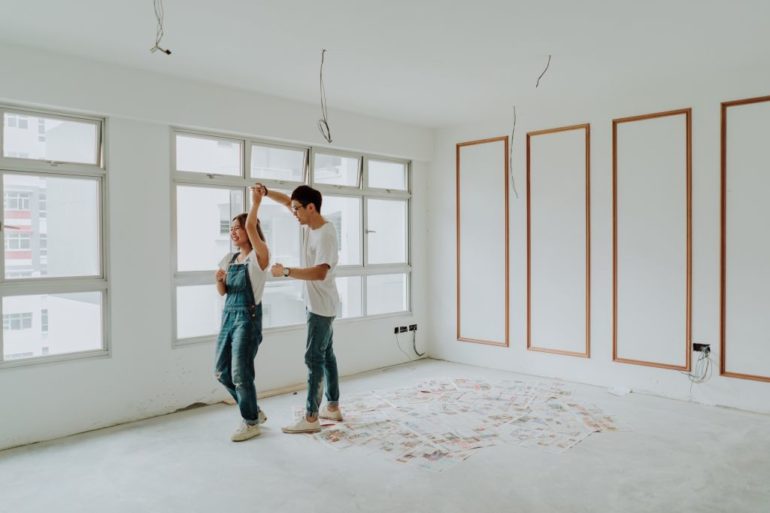 Can't makeup your mind on which location to shoot at? Explore more ideas in our blog. Here are other amazing wedding photoshoot locations in Singapore that we have published.
Book A Singapore Wedding Photoshoot
Are you looking for a wedding photographer in Singapore to capture your special moments with your significant other?
Let OneThreeOneFour document your milestones! Head to our website for more information on our pre-wedding photography packages in Singapore.