The Instagram Tree, also known to many Singaporeans as the Punggol Lonely Tree has recently been removed by the Housing Development Board on the 16th of December 2015. Located at the Punggol Waterway, the Instagram Tree has served as a backdrop for many wedding photoshoots. Sad to see it go, this tree has been part of the beautiful memory of many Singaporeans.
I feel that many of us have an affinity with trees. Growing up in a Garden City, our trees provide shade to us and makes Singapore a prettier place altogether. Life goes on. We have come up with 6 other iconic trees in Singapore to help you find the next best backdrop for your photoshoot.  
1. Tembusu Tree at Singapore Botanic Garden
Situated in our Botanic Garden, which recently made it to the UNESCO World Heritage Site list, the famous Tembusu tree features a low hanging branch. This tree is 200 years old! FUN FACT: This is also the tree is on the Singapore's $5 dollar notes.
2. Casuarina Tree at Upper Seletar Reservoir
The Casuarina tree is probably Singapore's favourite tree when it comes to wedding photoshoots. It is dubbed the "Seletar Wedding Tree". It is a perfect outdoor wedding photoshoot location as it stands between 2 benches, makes it possible for lots of different poses.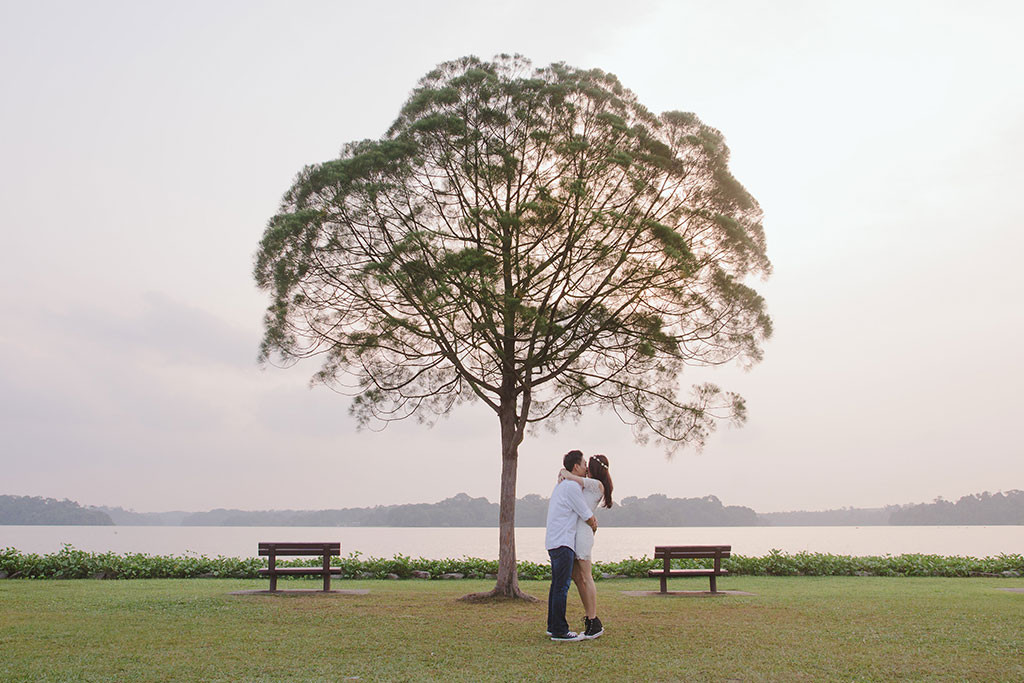 3. Banyan tree, Zhongshan Park
Even though Zhongshan Park is new, the Banyan tree has been always been there in Balestier. Zhongshan Park serves as a great photoshoot spot for couples holding their wedding at Ramada Singapore.
4. Rainbow Eucalyptus, Katong Park
You probably never seen or heard of this tree. Rainbow Eucalyptus, also known as Mindanao Gum is classified as a Heritage Tree by the National Parks, features rainbow coloured streaks along its trunk. It is located at Katong Park, near the Fort Road exit of East Coast Park.
5. Riders Cafe Tree
Never knew i can find such a tree in Singapore! This tree used to stand on its own, providing a beautiful and clean backdrop for a wedding photo. Sadly, another tree now stands tall and strong behind it.
6. Ficus Tree, Sentosa
The century-old ficus tree is located in Sentosa. This is also a popular location for many couples to hold their outdoor wedding ceremony.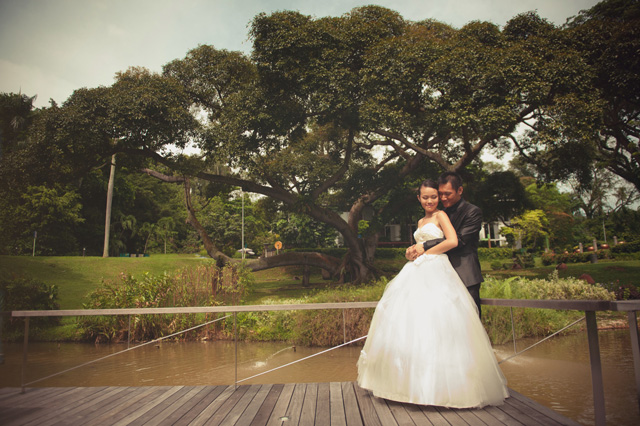 Honourable Mention
Super Tree, Gardens by the Bay
Before you smack me in the head, you gotta admit, the Super Trees in the Gardens by the Bay makes a beautiful backdrop for an outdoor wedding photoshoot.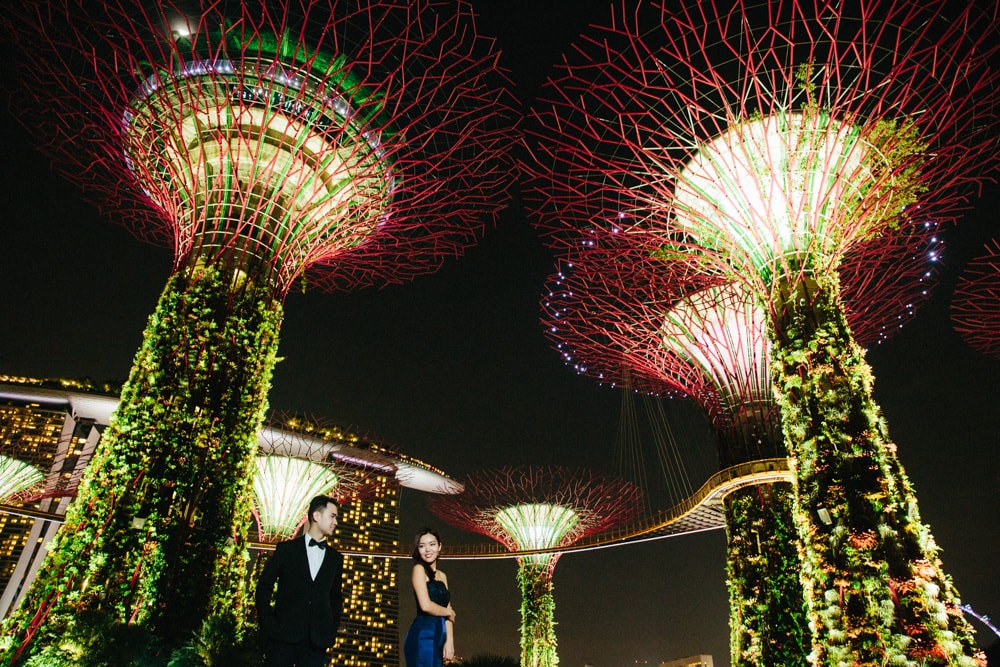 Like what your read? Share this with your friends and bookmark this post for your next tree-hopping adventure!