Choosing a pre-wedding shoot location can be as frustrating as finding the right wedding venue, or the right wedding dress. But fret not brides-to-be, we've got you covered in this post!
While many couples are heading overseas for their pre-wedding photo shoot, you can get equally stunning pre-wedding photos right here in Singapore. Singapore has a variety of scenic backdrops that you may consider getting your pre-wedding shoots taken at.
In this post, we have compiled the top 10 unique Singapore wedding photoshoot locations that you can consider, especially if you plan to go for a little something that is beyond the classic Singapore skyline. Ranging from lush green tropical sceneries to abandoned water tanks to museums, we will leave you spoilt for choice!
Upper Seletar Reservoir
Upper Seletar Reservoir is famous for its iconic huge Instagram-worthy tree! The tree is also known as the Wedding Tree, and this is a great location for your wedding photos because of its lush greeneries!
SEE ALSO: 6 Instagram-worthy Trees for Your Wedding Photoshoot in Singapore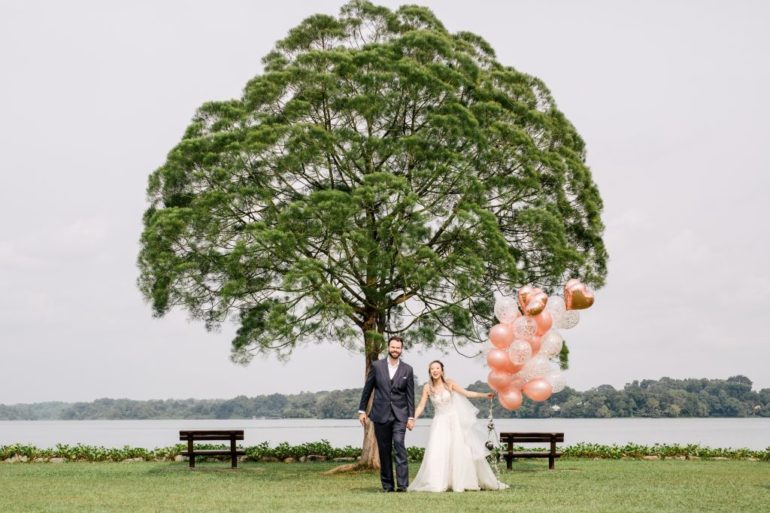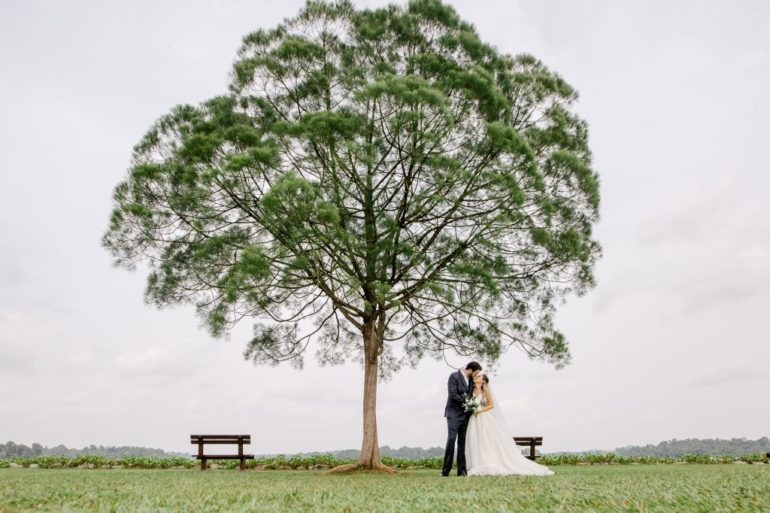 Marina Coastal Expressway
The Marina Coastal Expressway is the place to go if you want your photos to have a more hippie vibe. The monochrome surroundings will also add a minimalistic touch to your photos!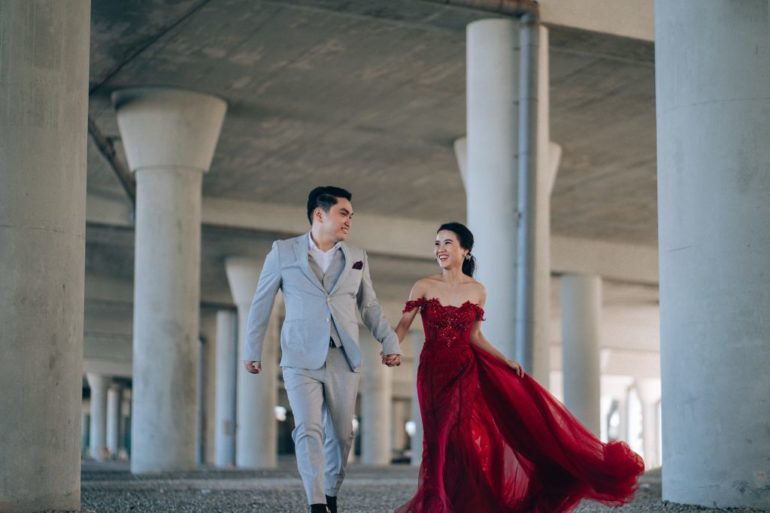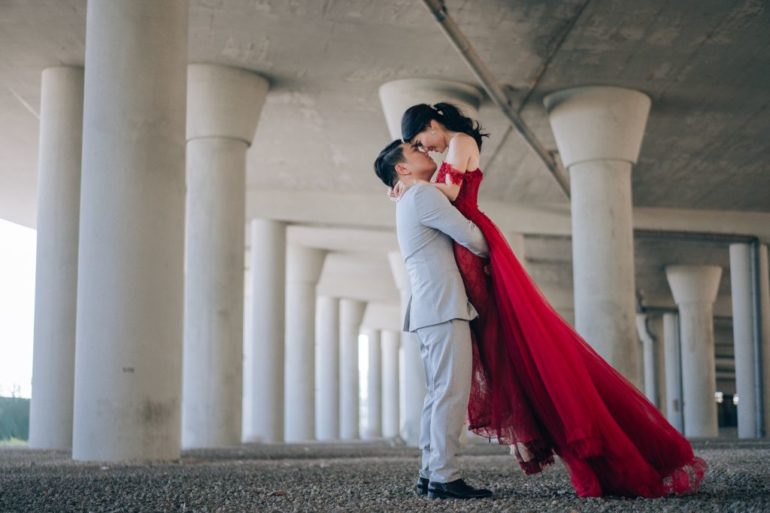 Jurong Lake Gardens
Jurong Lake Gardens is filled with amazing lush greeneries for your photos. There is even a lalang field, which is an uncommon sight in Singapore. The sea of lalang and tall grass tufts is a perfect backdrop for wedding shoots! The grasslands also has a striking Lone Tree which will definitely make your photos look extraordinary!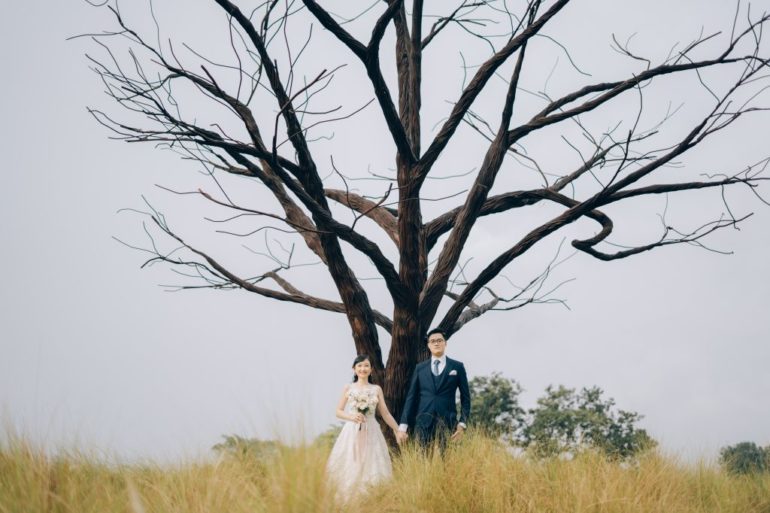 Seletar Colonial Houses
The black and white beautiful colonial bungalows at Seletar Road will definitely make your photos look elegant and classy! These old colonial houses have been around for a long time, and having them as the backdrop will instantly add a rich cultural touch to your wedding photos!
SEE ALSO: 11 Wedding Photography Locations in Singapore Rich in History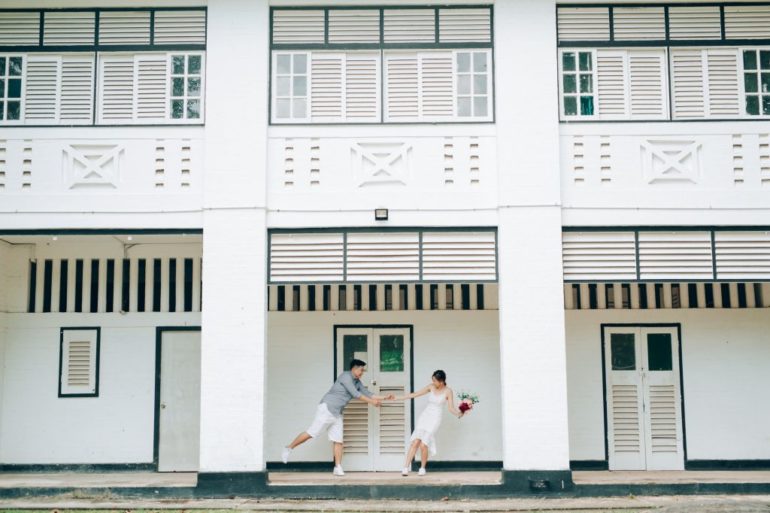 Marina Barrage
Marina Barrage is a great location for an outdoor wedding photoshoot, and you can even capture the gorgeous skyline of Singapore here! Besides the classic skyline, you can also capture the surrounding waters of the reservoir here!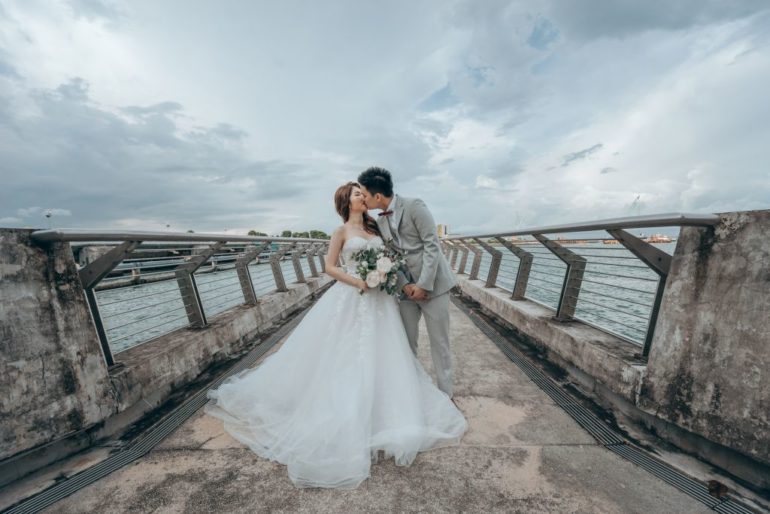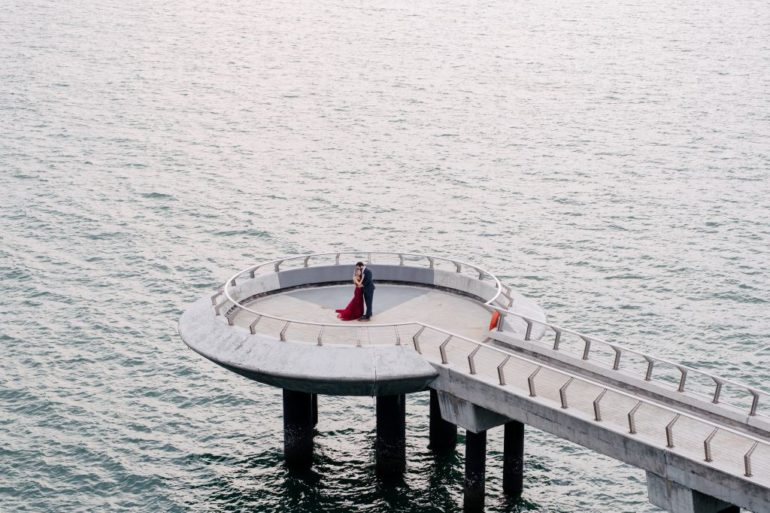 Abandoned water tank
The huge abandoned water tank at Portsdown Road showcases a different side of Singapore that you never knew still exists today. Head here to capture some unique shots with the tall water tank to add a retro touch to your wedding photos!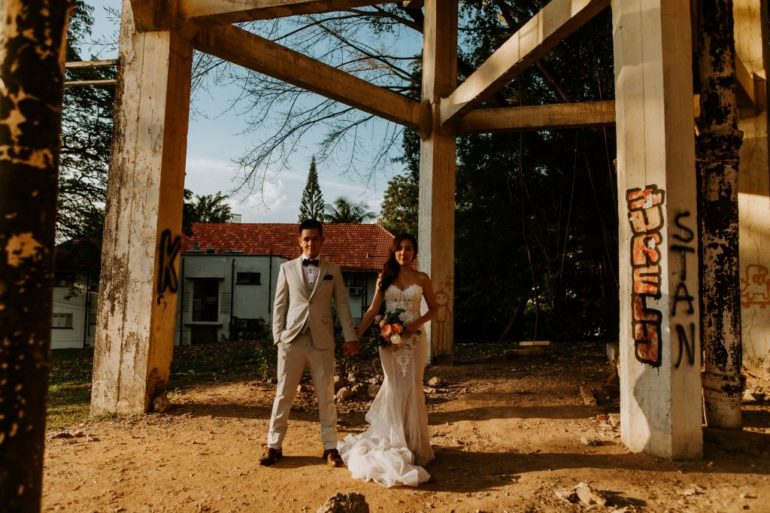 Lower Peirce Reservoir
For the nature lovers, here's one for you! The Lower Peirce Reservoir is a popular location for many couples as it offers a peaceful and tranquil scenery. This place is a great spot for a sunset shoot along the shimmering waters!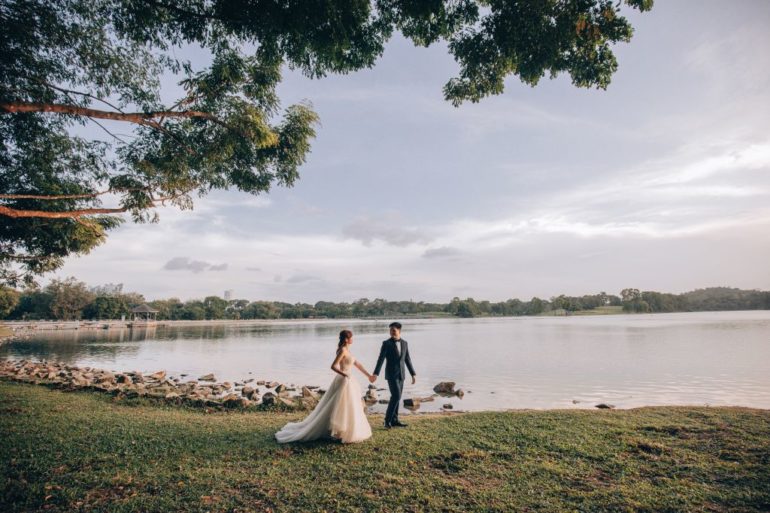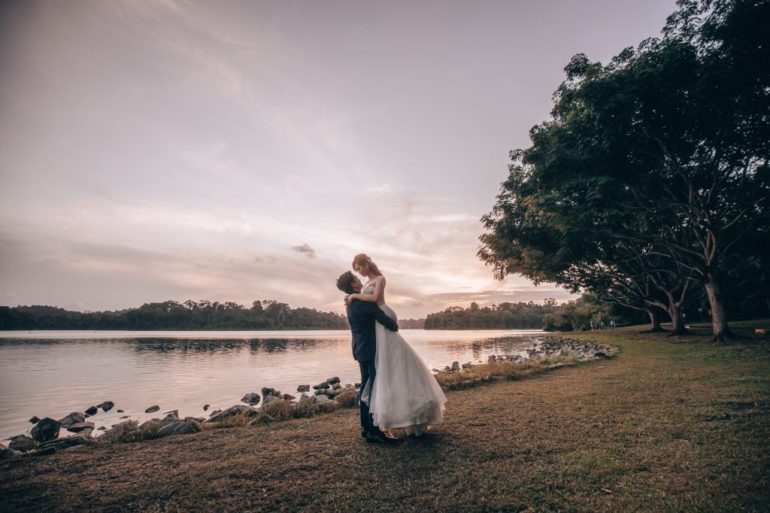 IKEA
For those brides who have enough on their plates and do not want to worry about Singapore's temperamental weather, then you may consider heading indoors to IKEA to have your photos taken.
Having your photos taken at IKEA will help to give off a laid-back, relax and casual vibe. Not only that, you will be able to inject some personality into your photos with the endless amount of 'props' available in the store.
However, do remember to email the management to get permission first before going down to the store.
We have also come up with more indoor photoshoot locations in Singapore for you to escape the sweltering heat here!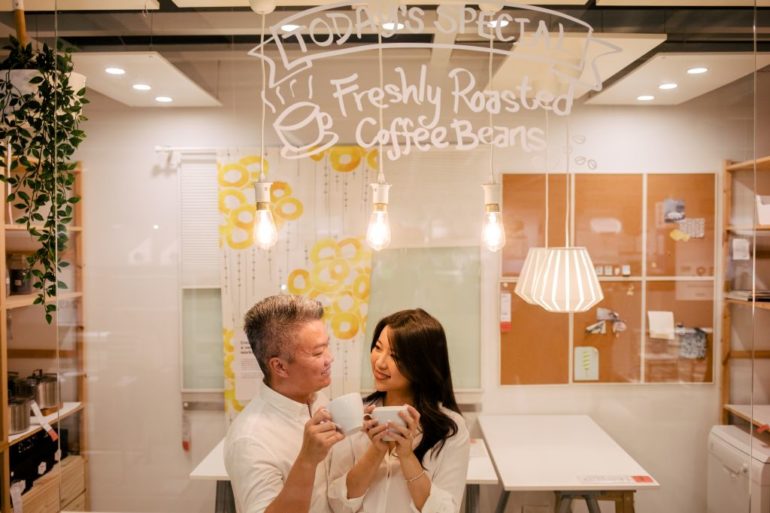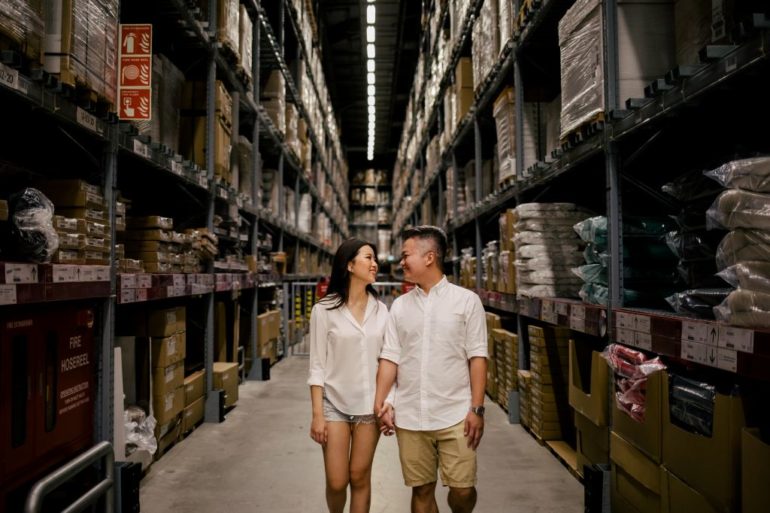 National Museum of Singapore
The National Museum of Singapore is an architectural beauty. Both the interior and the façade of the museum offers a colonial and victorian touch to it that contemporary brides and grooms will adore. However, do note that the museum charges a fee for bridal photography.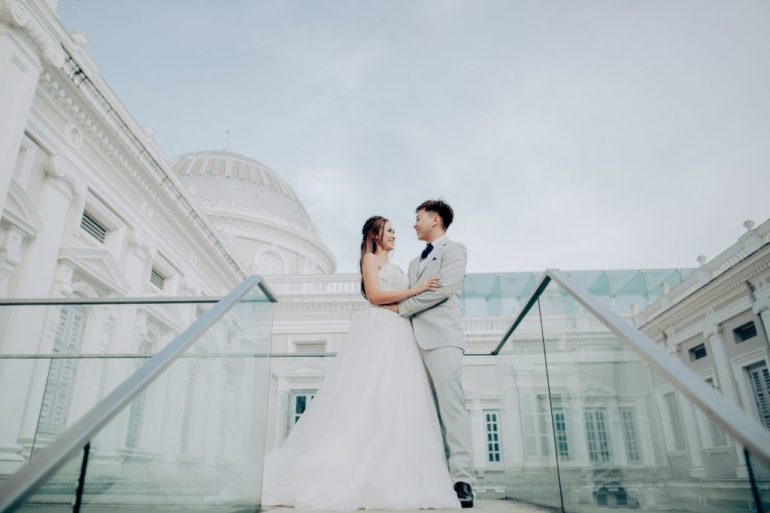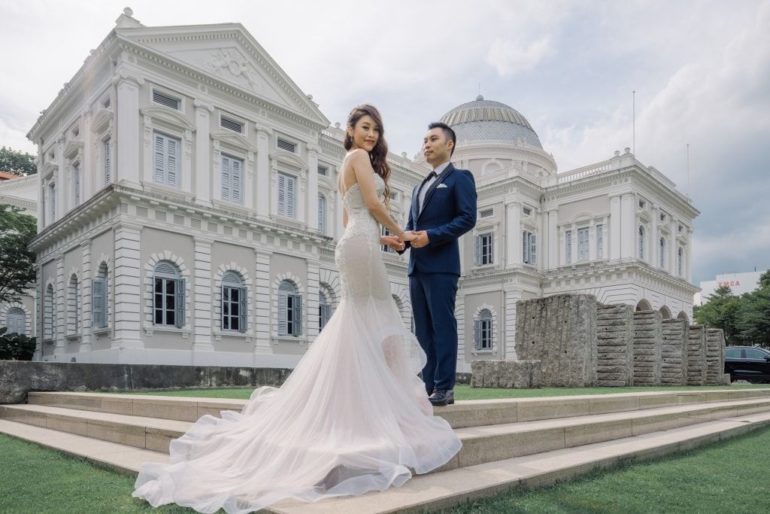 Fort Canning Park
Fort Canning Park is the must-go place for the couple who would like to indulge in a little bit of heritage and old-school elements. The key locations of this park is definitely the dramatic stairway and the 'pit'. We will let the photos speak for themselves!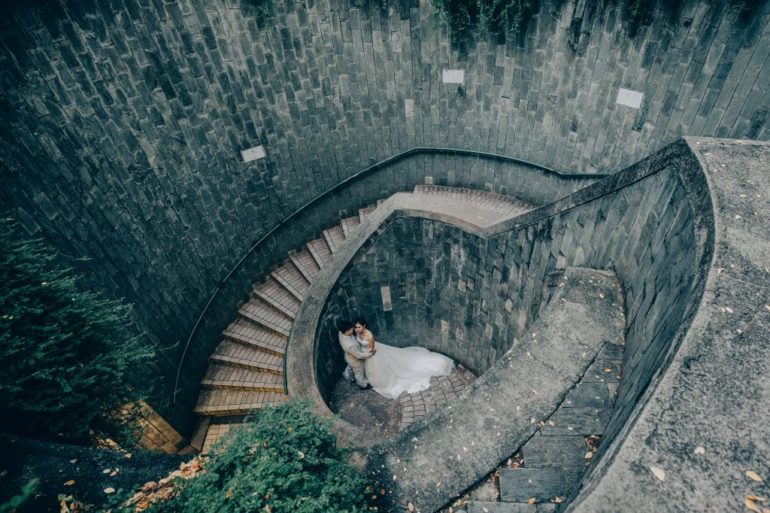 We hope that this post will give you some inspiration on where you should head to for your pre-wedding photos.
Head on over to our website and find out package, prices and portfolio about our wedding photography services in Singapore, we do both pre-wedding and actual day!