The pictures from outdoor pre-wedding shoots may look glamorous and impressive. However, what goes on behind the scene may not be as grand as what you see in pictures. It is common to hear stories of outdoor pre-wedding photo shoots that have turned into a complete nightmare or disaster.
With this, we would like to share with you some tips that we have on hand to help you have a relaxing outdoor shoot in Singapore.
UPDATE: We have compiled up a comprehensive guide for Singapore pre-wedding photoshoot here.
1. Check the weather.
We know how erratic Singapore's weather is, and it is almost impossible to get accurate weather forecast. But there are still some things you can keep in mind to maximize your chances of getting bright blue skies and plenty of sunshine.
For example, the best period to take gorgeous outdoor prewedding shoots would be from February to Early April, as well as in November. These are the months in which you'll most likely be free from the haze and the monsoon season. So, brides, if you've got the luxury of time, plan away!
In any case, do remember to have backup dates in case the weather does not cooperate. Also, remember to inform the relevant parties like your makeup artist and photographers about these dates.
2. Bring insect repellant, sunscreen and plenty of water.
To have an enjoyable outdoor pre-wedding photo shoot, we recommend you to bring plenty of insect repellant and mozzie patches to keep the insects at bay!
An outdoor pre-wedding shoot also means that you and your partner are going to spend a great deal of time under the glaring hot sun. Remember to load up that sunscreen and pack plenty of water to keep everyone hydrated and stay fresh!
Also, outdoor shoots in Singapore require quite a bit of walking from places to places. So remember to bring a pair of slippers as it will be a torture for you to wear heels throughout the day during the photo shoot!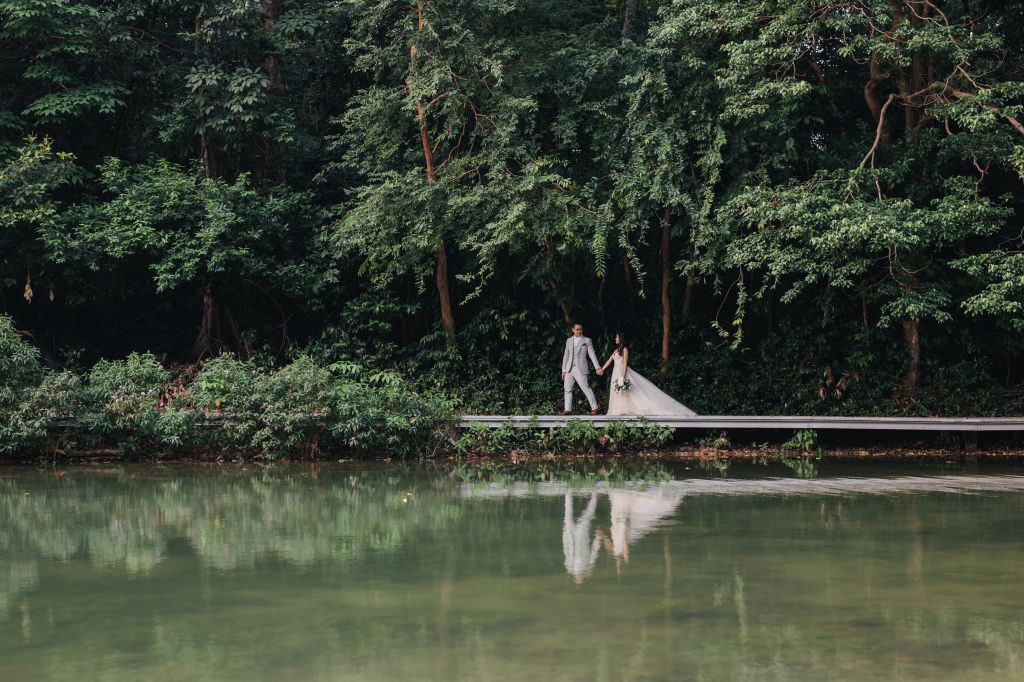 3. Research, research, research!
Does my outdoor pre-wedding location charge a fee for photography? Where is the nearest toilet that I can change my outfit in? What time of the day will my location be the least crowded?
These are a few questions you would want to keep in mind when you are choosing your pre-wedding photo shoot location. Also, before you head out to do your actual outdoor pre-wedding photo shoot, do recce the outdoor location or consult your photographer, so you can stay stress-free on the actual day.
4. Bring Your Favourite Props.
Sometimes, couples may look unnatural or stiff in their wedding pictures but we don't want that to happen! For an outdoor shoot, we suggest you to bring in props that are significant to you and your partner. This will help to lighten up the atmosphere and let your photographers capture your best and natural moments.
5. Planning Outfits to Suit Your Photoshoot Theme.
You and your partner may have settled on a theme for your photo shoot but it is always important to plan your outfits, right down to the accessories and jewelry you will be wearing during the photo shoot. Going for an outdoor shoot can involve quite a bit logistics and we would want to have such details to be all planned out in advance so that we can have a carefree outdoor photo shoot without much worries.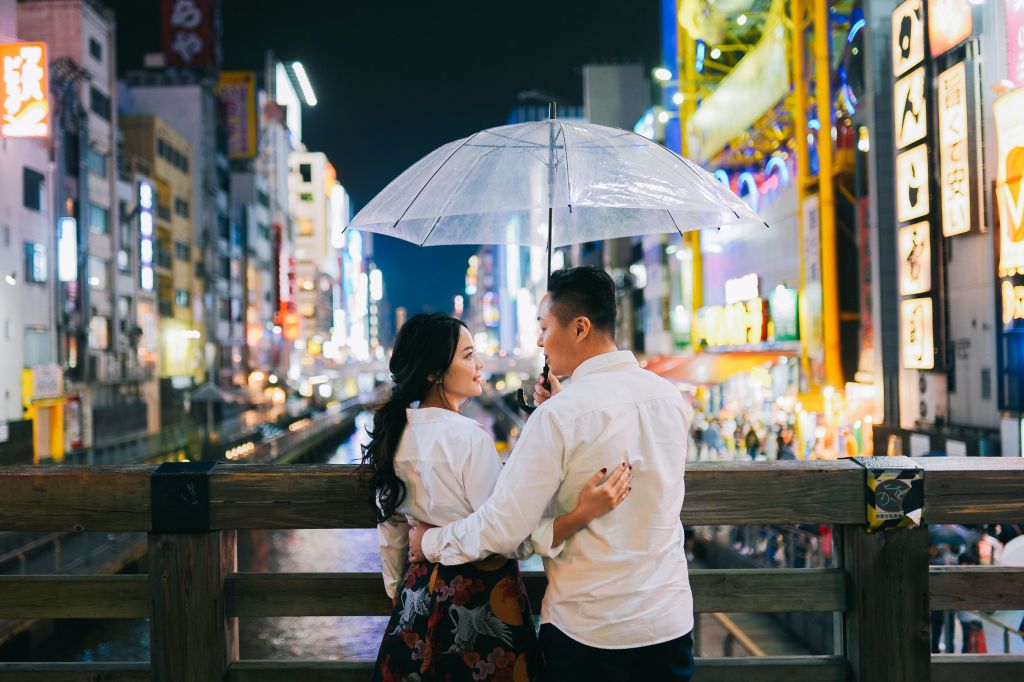 With all these tips, we hope that you will be able to have a relaxing outdoor photo shoot in Singapore!
Here's a final tip from us: Enjoy the day and smile! As Audrey Hepburn says, 'happy girls are the prettiest'!