We are fans of rustic-themed pre-wedding photo shoots not only because they are chic and enchanting, but also because they are timeless. In this post, we will share with you our favourite 5 rustic styling ideas that will bound to complete your rustic style pre-wedding photo shoots.
1. Wood Signs
Wooden signs are the most characteristic of rustic-themed shoots. Not only are wooden signs affordable, you can easily personalize them with your names or any meaningful love quotes that the both of you love! If you know some basic calligraphy, then you will be sure to enhance the chic factor of your signs.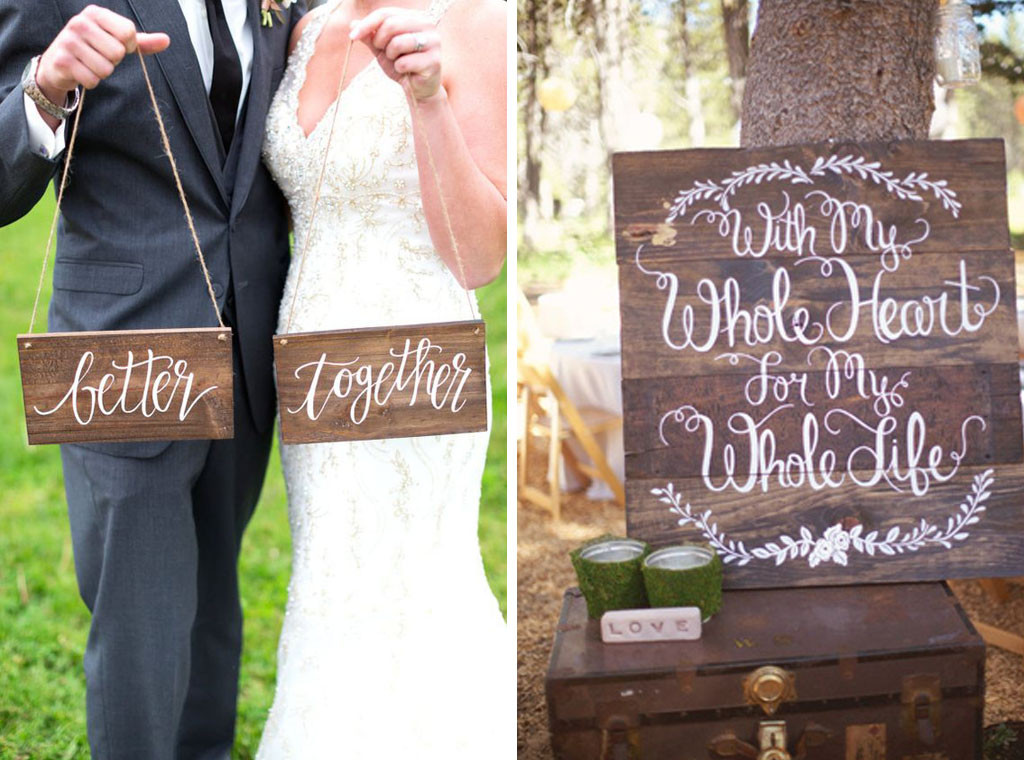 Image credit: ThePaperWalrus and ElegantWeddingInvites
2. Mason Jar Lanterns
If you're opting for an outdoor garden photo shoot, then having mason jar lanterns hanging from the trees or across the garden will add a soft, romantic glow to your photographs. If you are having your photos taken at sunset, then these mason jar lanterns will make your photos even more magical and fairytale-like!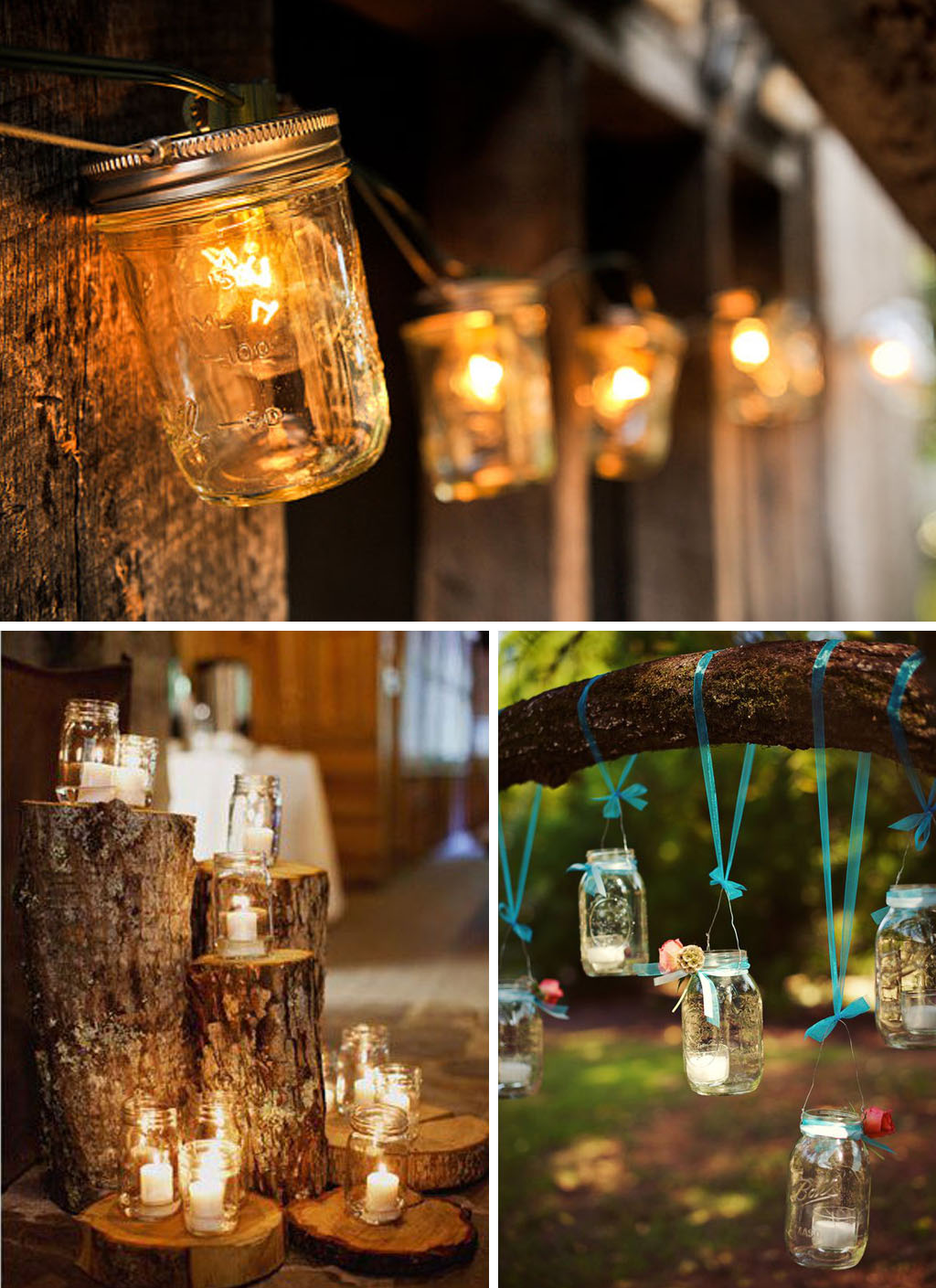 Image credit: GardenLoversClub, WeddingChicks and DIYFunIdeas
3. Wildflower Bouquet
Flowers add a sweet touch to pre-wedding shoots! If you are into the rustic styling, we recommend bringing a wildflower bouquet of baby breaths, natural thistles , and purple-blue veronicas to your photo shoot (as featured in the picture below). These flowers have an organic and freshly-picked feel that will add charm to your photos.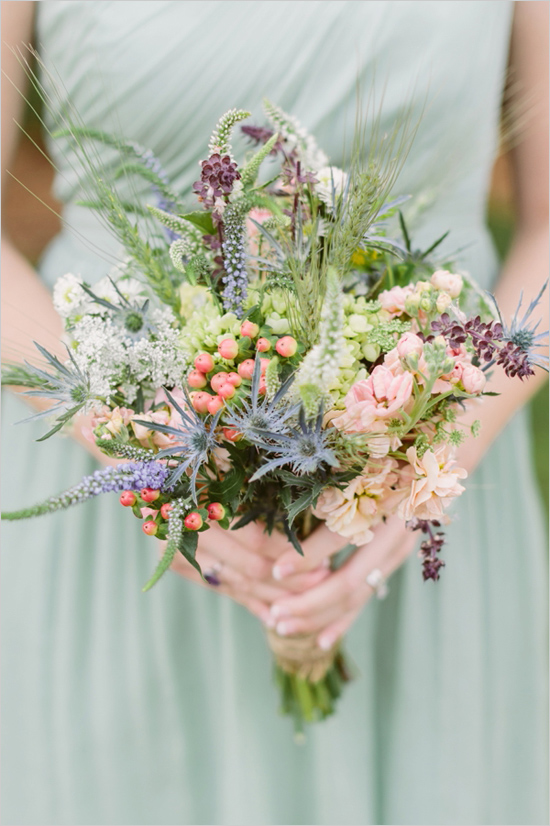 Image credit: WeddingChicks
4. Burlap banners
To add extra oomph to your photos, burlap banners will be great photoshoot décor! Burlap banners are whimsical and chic, and will complement your rustic-themed pre-wedding shoot.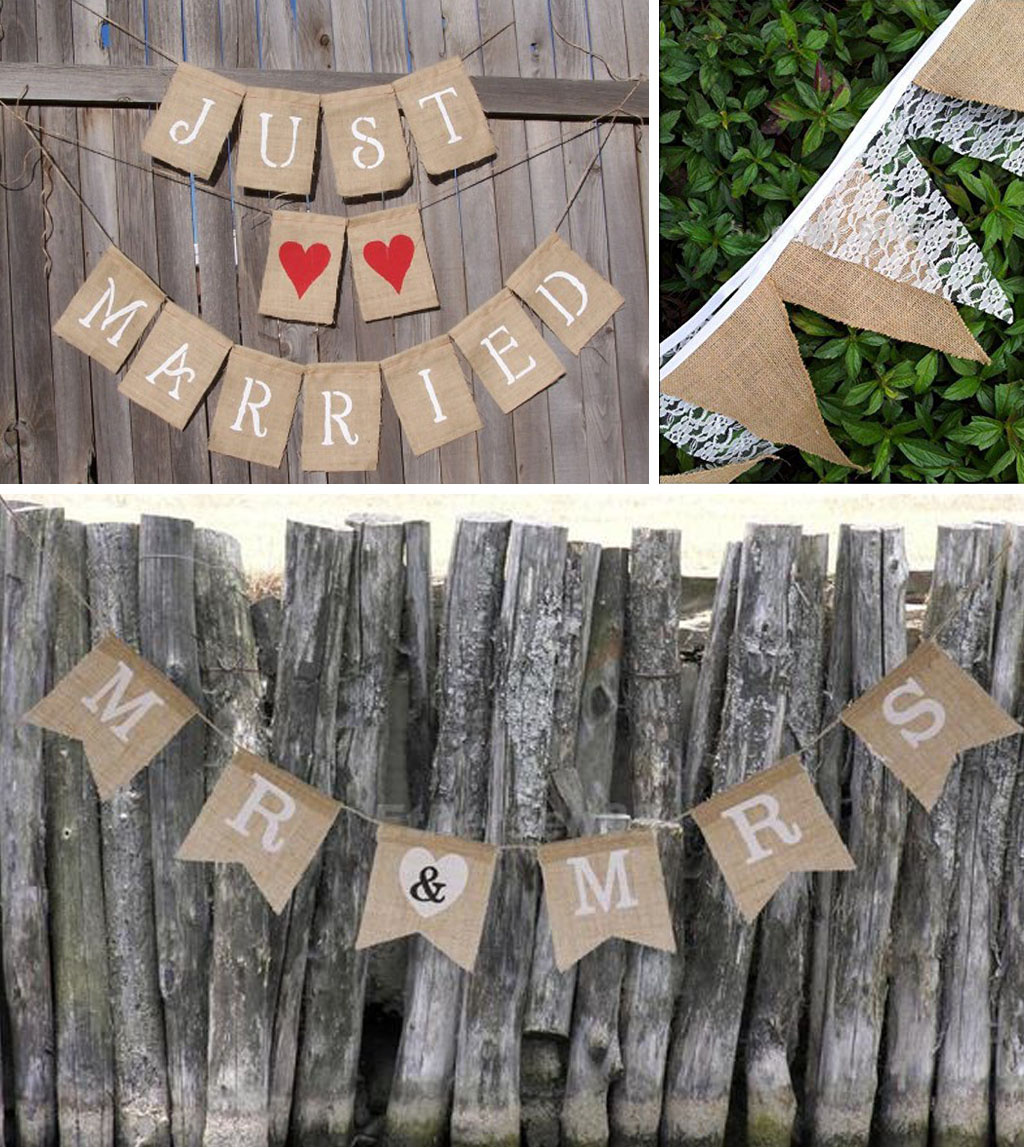 Image credit: Ebay, Offbeat Bride and Deer Pearl Flowers
5. Rustic Wedding Ring boxes
Rustic wedding ring boxes have been so popular all over the years and we know why! These boxes are a unique alternative to the traditional wedding ring boxes/ ring pillows. With some twine and wooden box, you can recreate this quaint ring box and get your photographer to do a nice ring shot to show off your bling!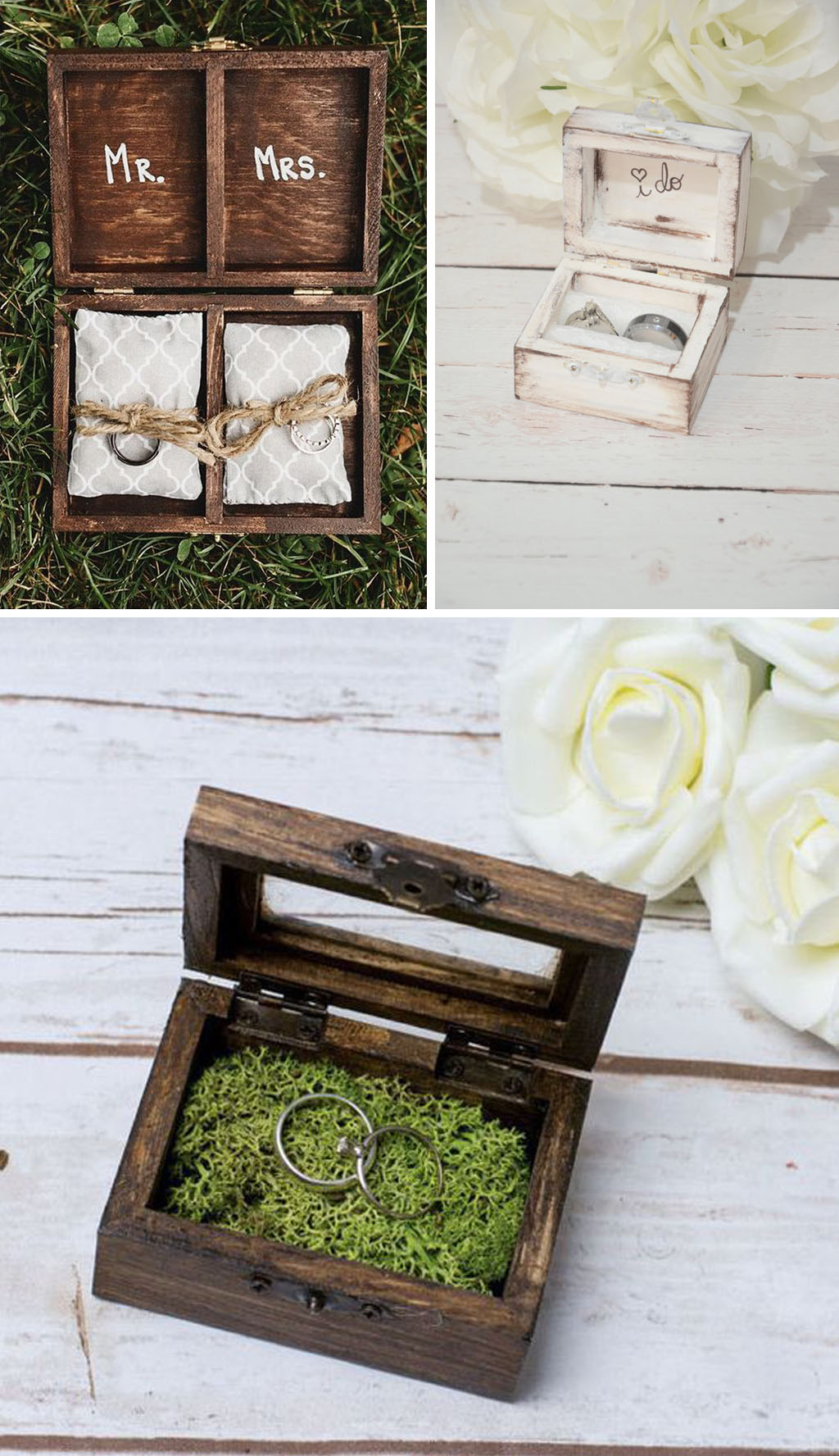 Image credit: Deer Pearl Flowers, BellaBrideCreations and HappyWeddingArt
If you have are looking for more inspirations on rustic pre-wedding photo shoots, check out the following: Rustic themed Farm House Pre-wedding Shoot by Yool K. Snap – Korea wedding photographer, or Rustic Garden Wedding in Bali.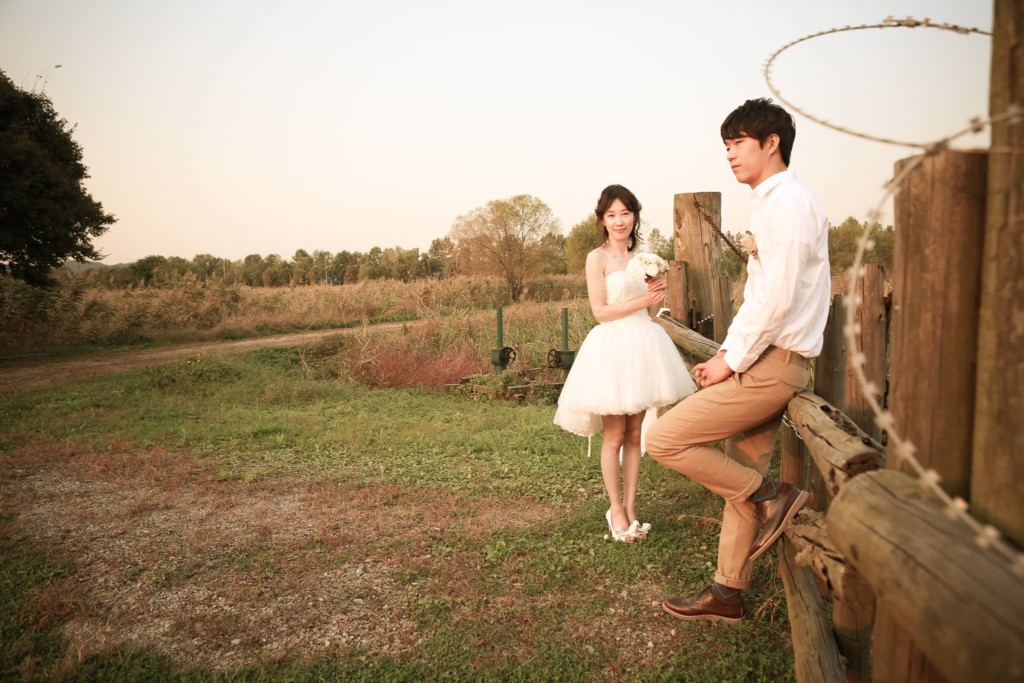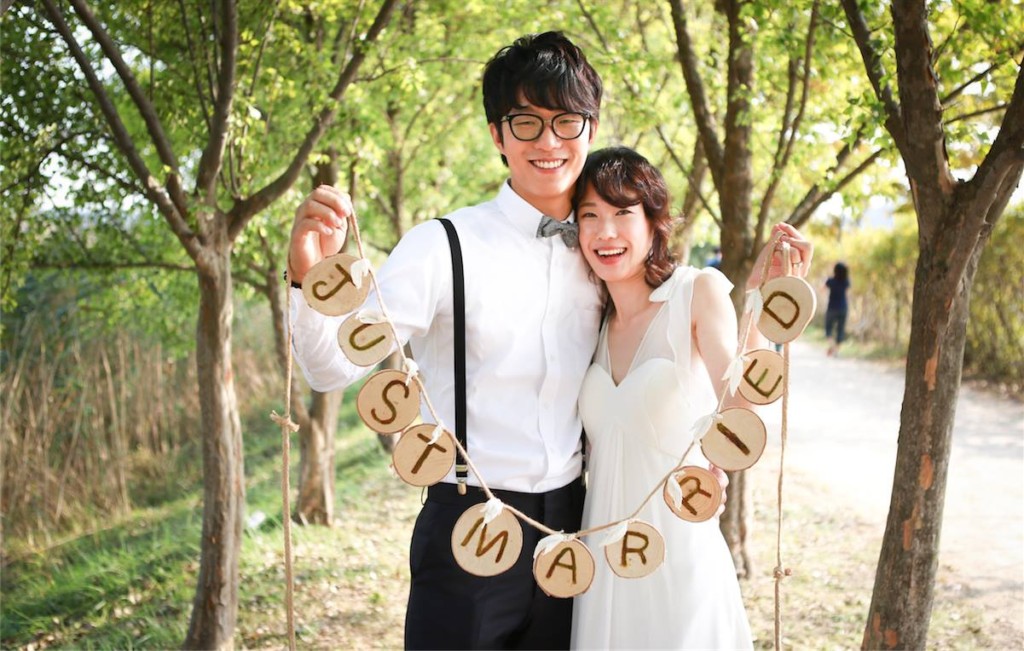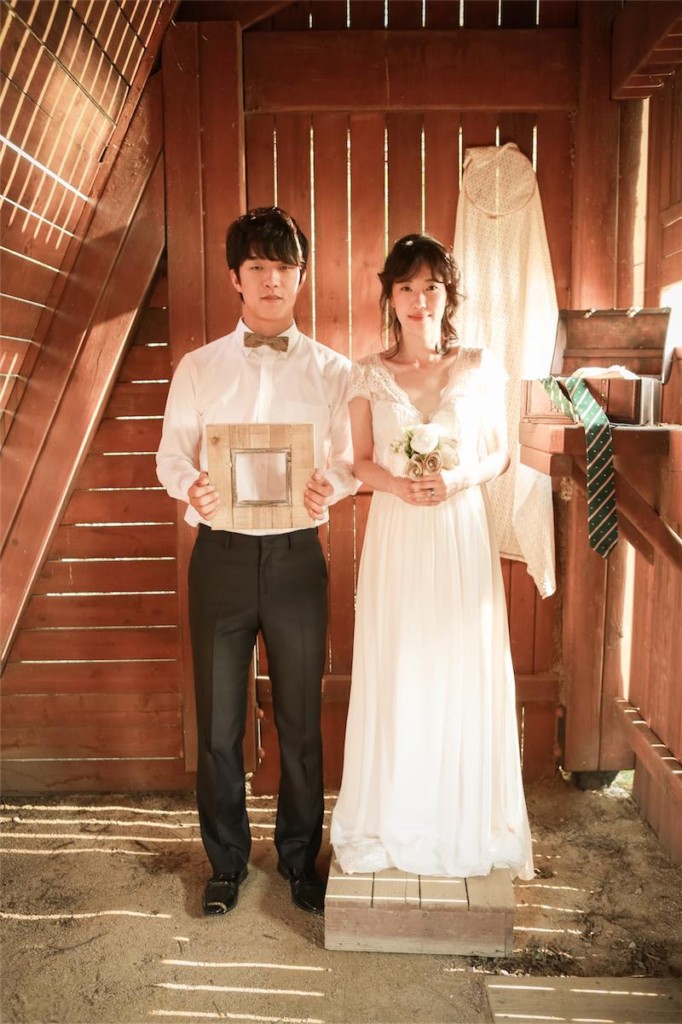 Image credit: Yool K. Snap