What most couples would do for their wedding photoshoot is to hop down to a few places with beautiful scenes and strike a few poses in front of the famous sights. What they might end up with is a typical collection of wedding photos – a couple in a gown and suit, add something in the background that provides a hint of the location.
Beaches still look like beaches no matter where you go, same goes for forest paths surrounded by a bunch of green foliage. Sometimes, the trick to adding a unique touch is just to bring along a little something that can add an untold story to your pictures.
That's why we have gathered a few fuss-free prop ideas for that additional sprinkle of whimsy in your wedding photos.
1. Coloured Smoke Bombs
Smoke bombs are a fun way to add a splash of colour to an otherwise typical scene. The vivid colours of the smoke stand out especially well in a forest setting with dark greenery in the background. Don't our couples look like they are walking through the enchanted forest in Alice in Wonderland?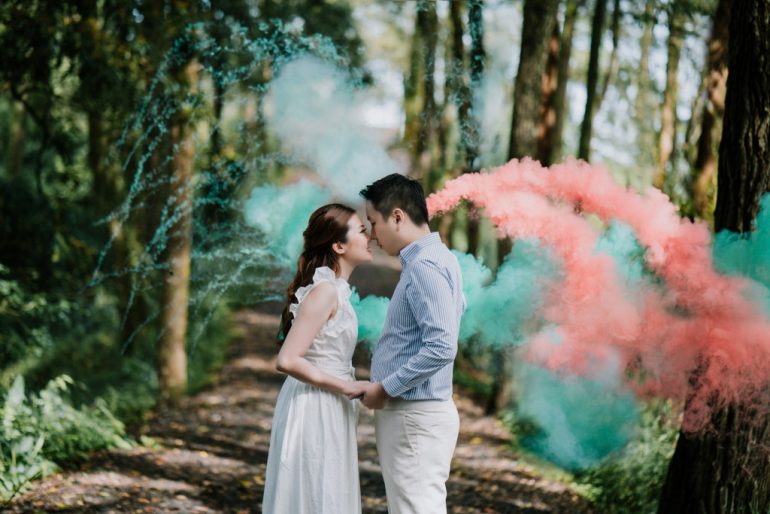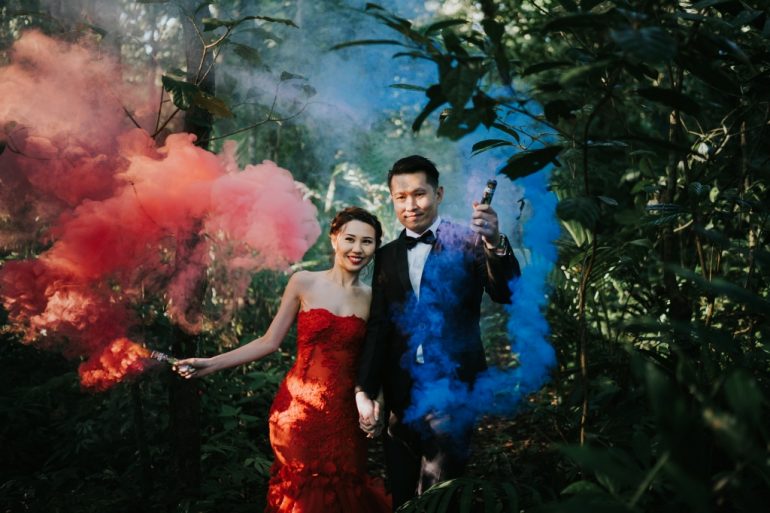 2. Sparklers
These mini fireworks add the perfect sprinkle of wonder in a sunset shoot. The falling sparks almost look like fairy dust, accentuating the orange and pink and glow of dusk light.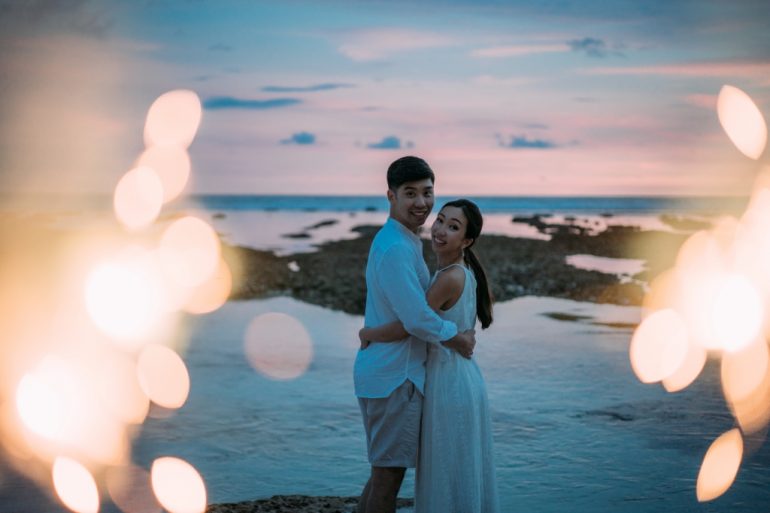 3. Fairylights
Fairylights are another treasure for dusk or night shoots. Wrap the lights around the both of you, or hold them up around you, these man-made fireflies create a warm mystical glow that only surrounds the two of you.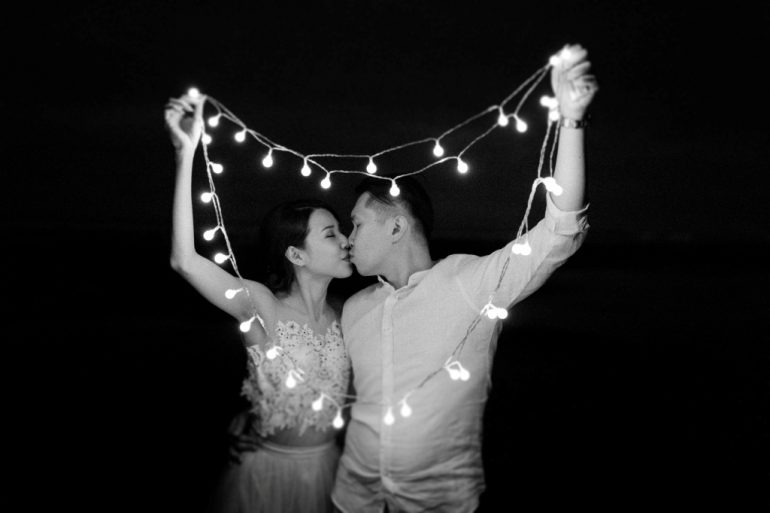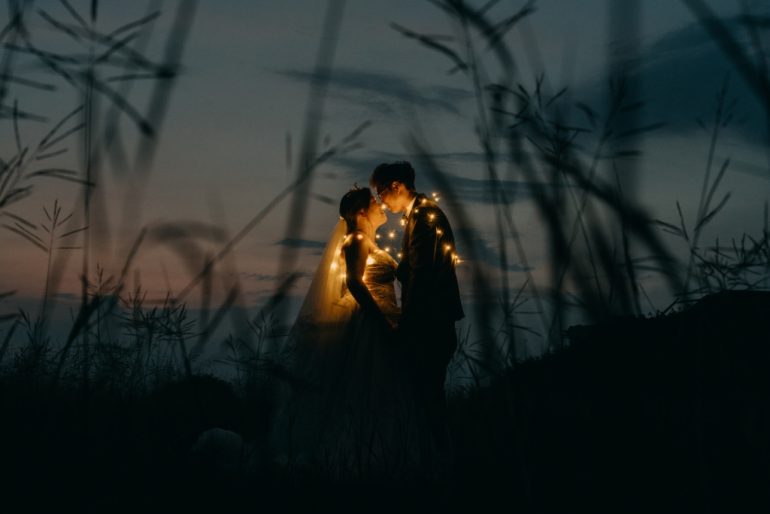 4. An Umbrella
A charming everyday object that seems to tell a story. Even as the leaves, petals, or raindrops roll over its curved surface, under the shelter it's as if time has stopped in your own little world.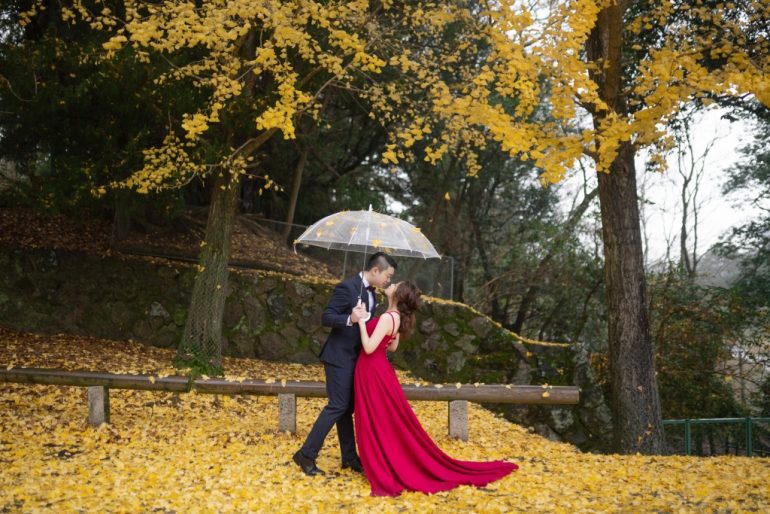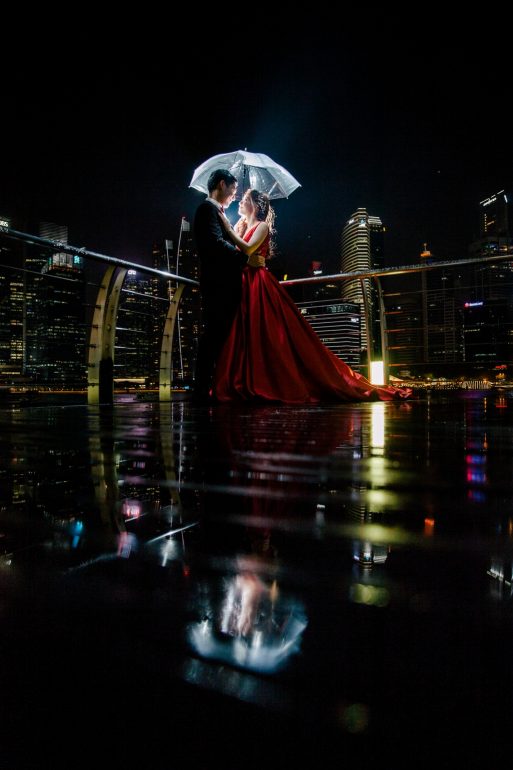 5. Balloons
Hold on tight! So many cheeky ideas can come out of holding onto these adorable weightless orbs that will bring out the childlike wonder in you.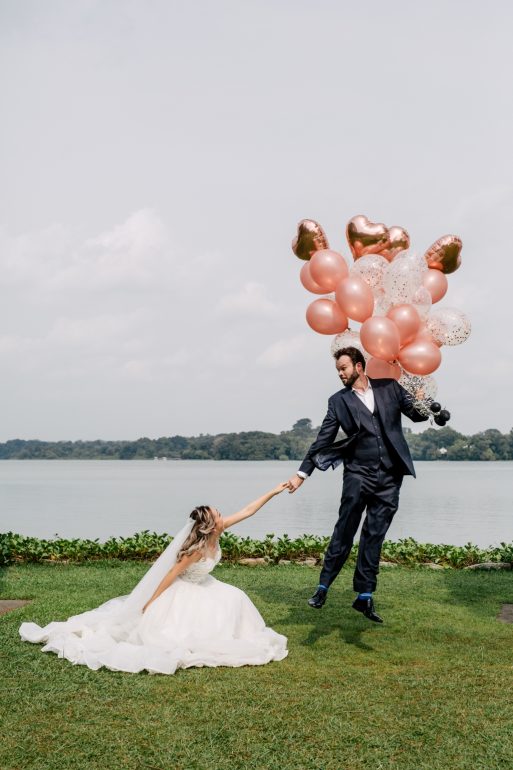 There are so many types of balloons you can get! Check out what kind of balloons other couples have used before.
6. Flames
There is no more interesting way to spice up a night shoot than by igniting the flame of love. The orange flame and its mysterious glow are all it takes to create a beautiful picture in the dark.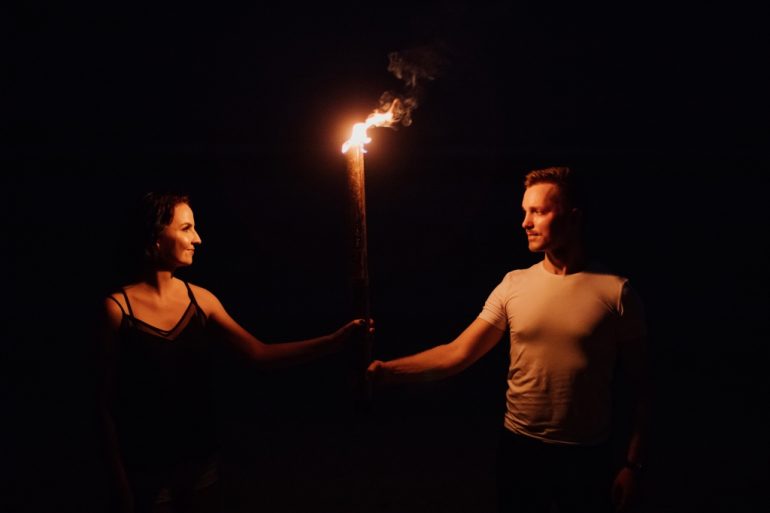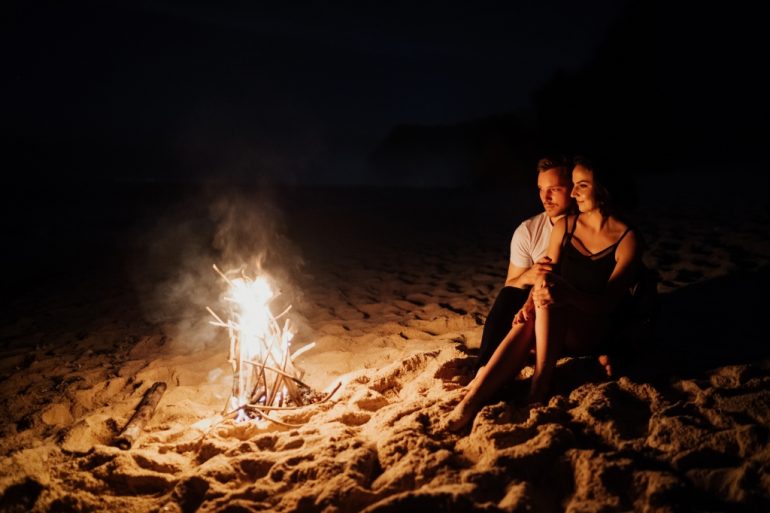 Almost any little thing could turn your photos into something special. Just let your imagination run wild on this journey of capturing the best moments of being in love! For more ideas, check out this ultimate list of props for a fun-filled pre-wedding photoshoot.
OneThreeOneFour has a professional team of photographers based around the world that are open to fresh ideas and dedicated to making your wedding photoshoots unique for you and your partner.