Often times, the difference between a good picture and an amazing one may just be a touch of luck and fate. That said, it is as important to know how to grab the opportunity when it appears before you.
Here are some instances where our couples have made use of what their surroundings have had to offer to create their own picture-perfect moments.
1. Swan Lake
Elegant white swans may sometimes grace the shimmering river surface before Charles Bridge in Prague. And some of our couples have taken this opportunity to recreate scenes out of a fairytale.
You may also meet other animals on the river bank, like this adorable furry friend who popped by to say "hi".

SEE ALSO: 10 Places to Shoot in Prague for Fairytale-like Wedding Photos
2. Rainbow Surprise
That colourful streak of light is definitely not an edit. How rare is it for a rainbow to appear so close you can almost touch it?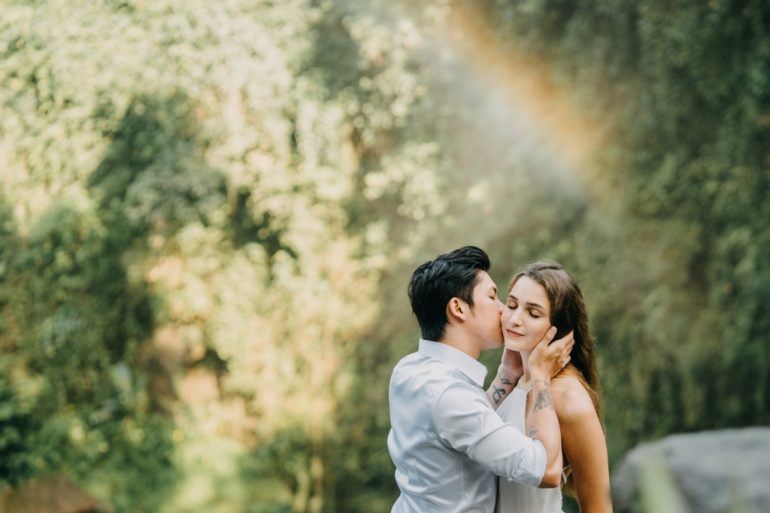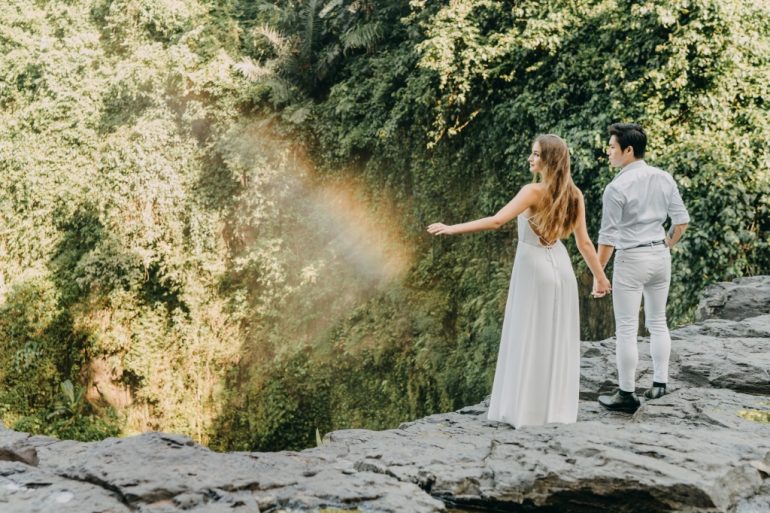 Or to witness the magic of a sunshine after the rain?

3. Jolly Christmas
Visiting the European cities during the winter season, you may chance upon the Christmas markets at the town squares. The festive decorations are sure to change up the usual grand architectural backgrounds of these historic towns with a splash of colour and an inescapable cheery vibe.
SEE ALSO: 3 Destinations to Visit in Winter for a Magical Pre-wedding Photoshoot
Check out more of this couple's stunning winter pre-wedding shoot!
4. Green Paradise
The cows happened to be out grazing the pasture when this couple was passing through the New Zealand highways, and there can be no better addition to this picture of beautiful grassland and faraway mountains.

5. The King's Horses
These horse carriages may sometimes be out roaming the streets surrounding those beautiful castles. This is when you have to catch them as they go and blend into the scene!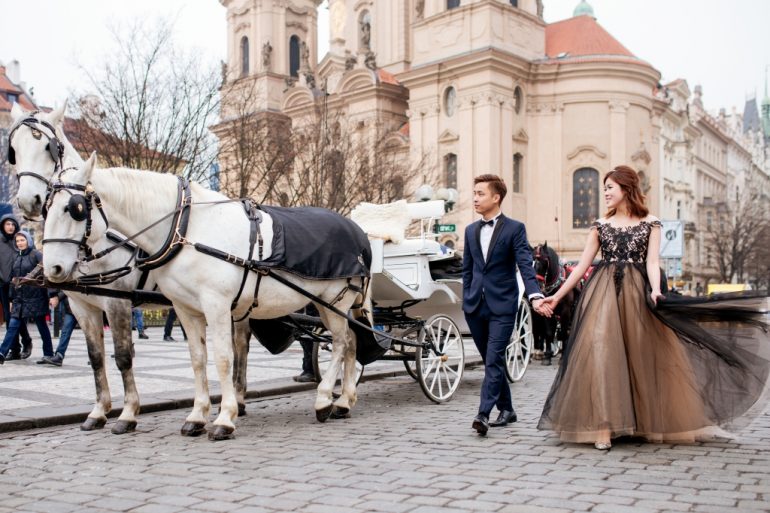 6. Golden Rolls
It's not everyday the farmers leave these huge rolls of golden haystacks out on the fields. The lot of them scattered across the vast yellow fields creates an interesting backdrop, while one of them on its own makes for a versatile prop!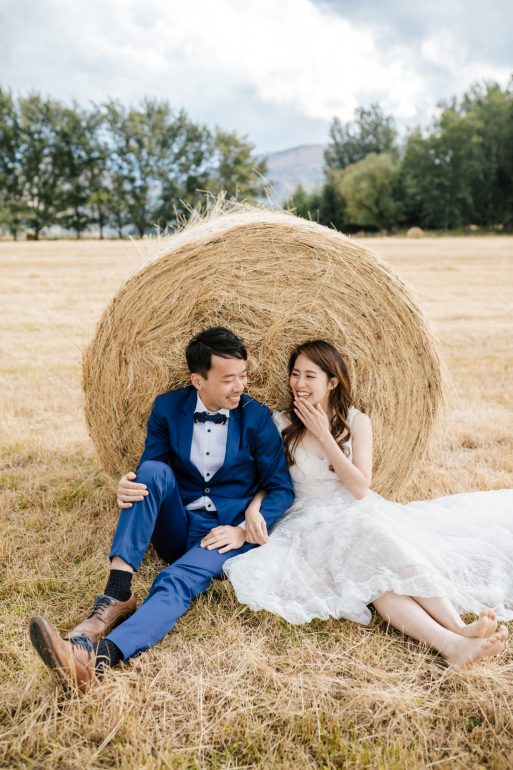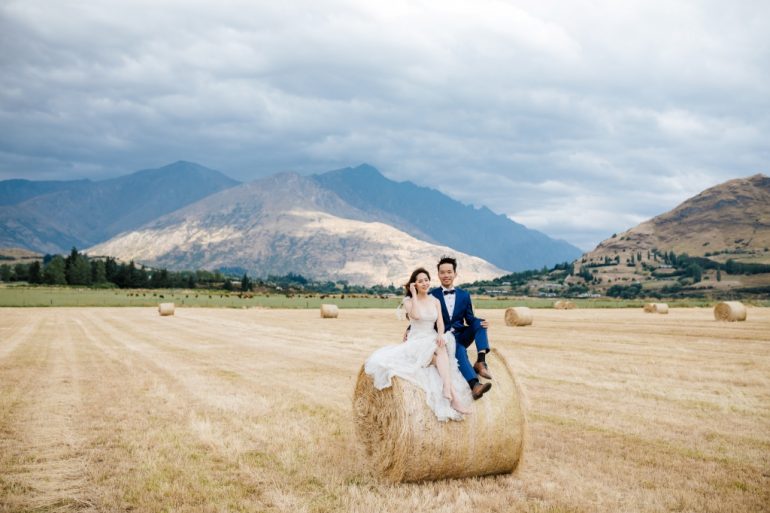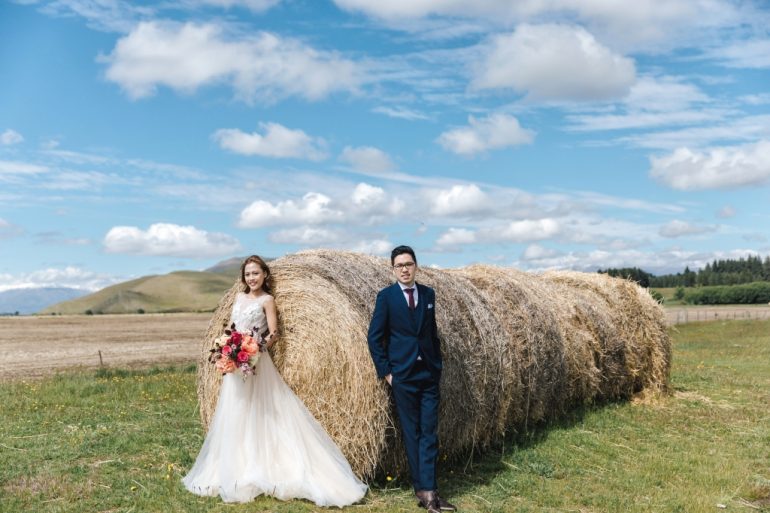 7. Peacock-a-boo
We thought it was already picture-perfect just with this pink cherry blossom tree in full bloom, until this stray peacock decided to grace our fortunate couple with its presence.
8. Stacking Stones
Our witty couple came up with this creative posing idea on the spot upon finding these carefully stacked stones by a waterfall in Bali.
9. Colours of the City
This couple truly managed to capture all the colours of the old city streets in this shot with the red trams passing by in the background.
10. After the Shower
You may count yourself unlucky if it happened to rain on the day of your outdoor pre-wedding shoot. However, these shots of our couple showed how a rainy day can create some special shots that other days can't.
Like how the wet ground is able to capture colourful reflections of the city lights and a blurry image of our couple underneath that clear umbrella.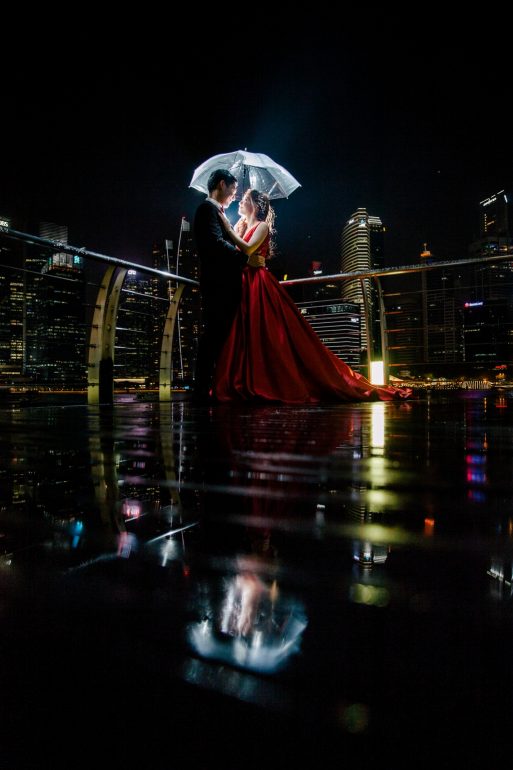 And how the light beams and water fountains turned out slightly hazy in this shot taken after the rain, making the picture look almost dreamlike.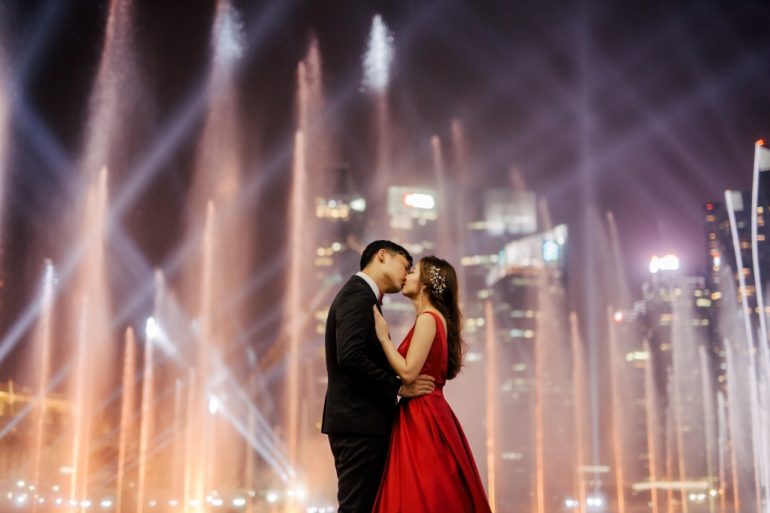 Check out more dazzling shots from this couple's pre-wedding photoshoot in the vibrant city of Singapore!
OneThreeOneFour has a team of experienced photographers based in multiple countries around the world, eager to help our couples seek out and capture all these chanced upon, once-in-a-blue-moon moments.