The last important touch on your wedding photos after deciding on a destination and preparing your outfits has got to be the poses you strike on the day of the shoot itself. This is often the most nerve-wrecking part of the whole business, especially when most of us are not born supermodels.
A pre-wedding photoshoot is the best way to preserve the sweet memories of taking the next step forward in life together. It might be the only time other than the actual wedding day where brides get to put on big sparkly dresses and live in a romantic daydream.
That's why we are here to give you some ideas on poses that can help complete the perfect picture of romance that you can keep forever.
1. Lie Together on Her Dress
Lie side by side on the spread out skirt of her dress for a shot that brings out the warmth of being enveloped by the presence of your loved one.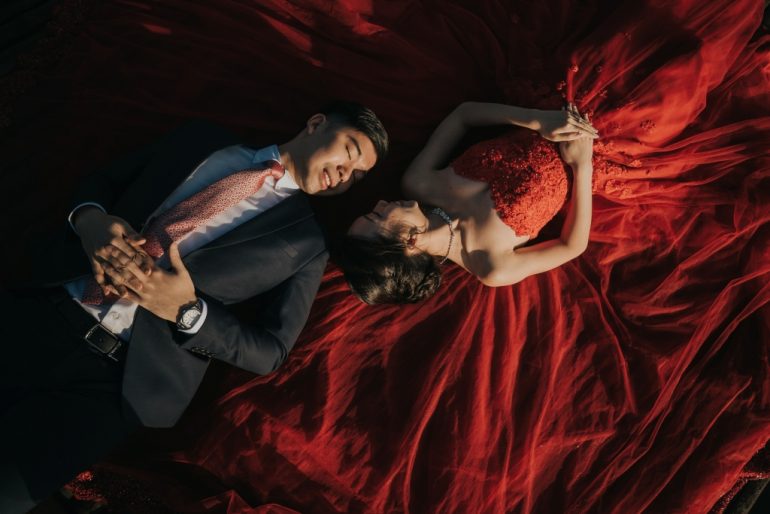 2. Get Down on One Knee
Nothing beats reliving the moments from your proposal and declaring your love for each other one more time.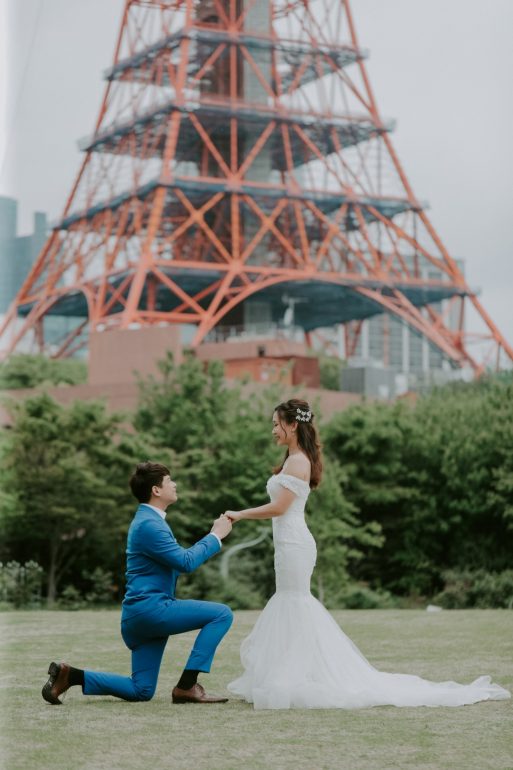 3. Neck Caresses
Reach out from the front or toward the back, no matter how you choose to do it, this intimate pose expresses a heartfelt adoration that will make everyone melt.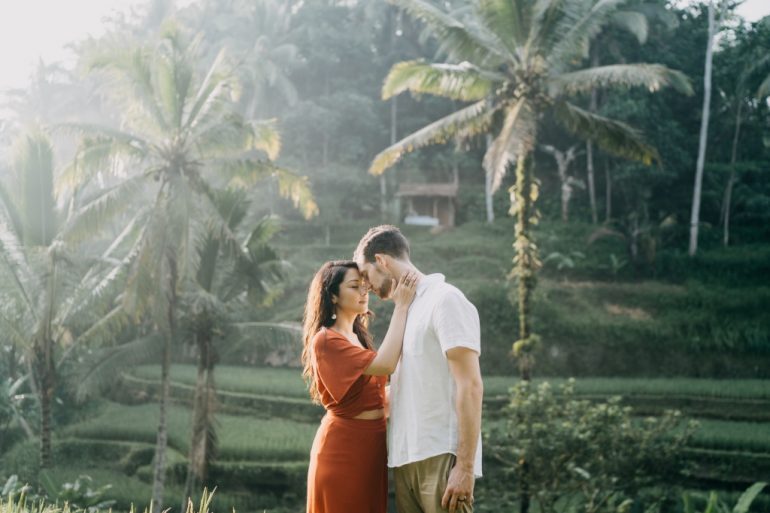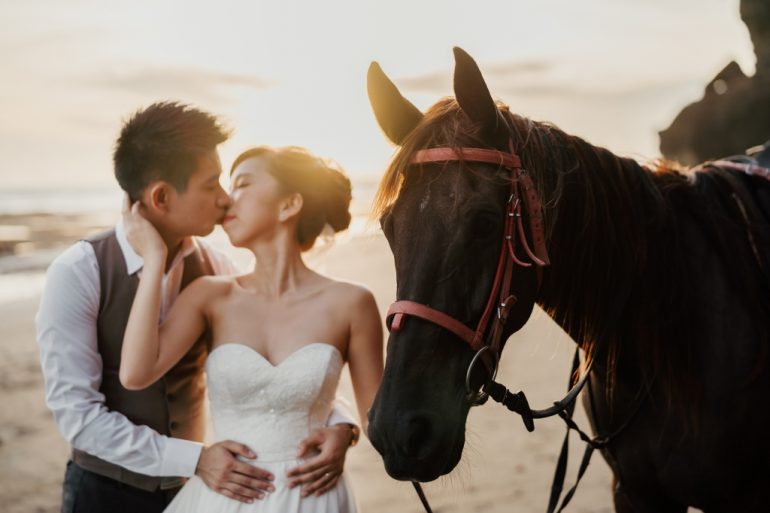 If a sunset stroll down the beach on horseback is your idea of romantic, check out more from this couple's pre-wedding photoshoot!
4. Lean on Him
For the bride, there is probably nowhere better to lean on than the broad shoulders of their groom, for no matter what happens, she knows he will always be her safe home.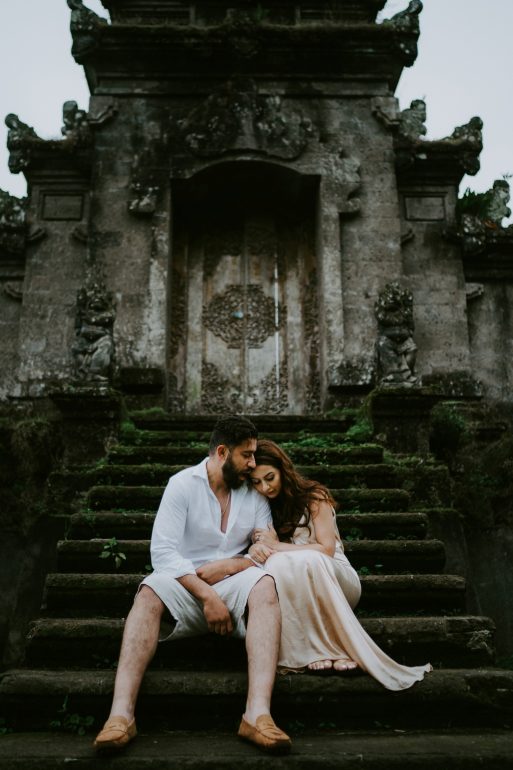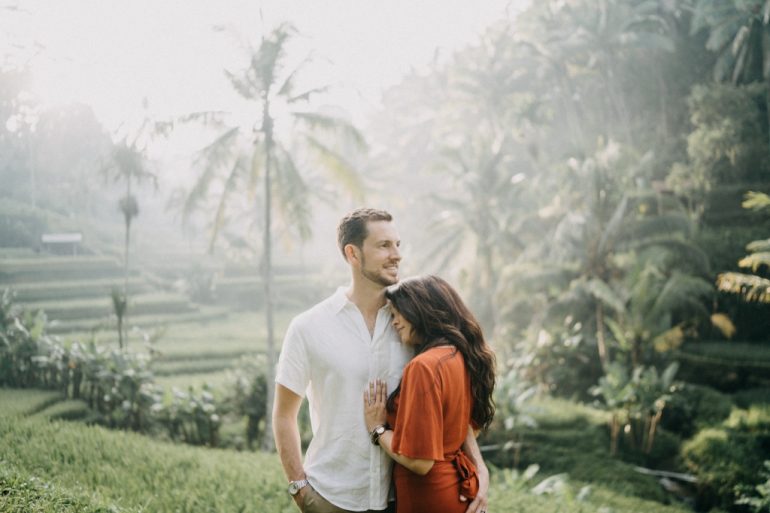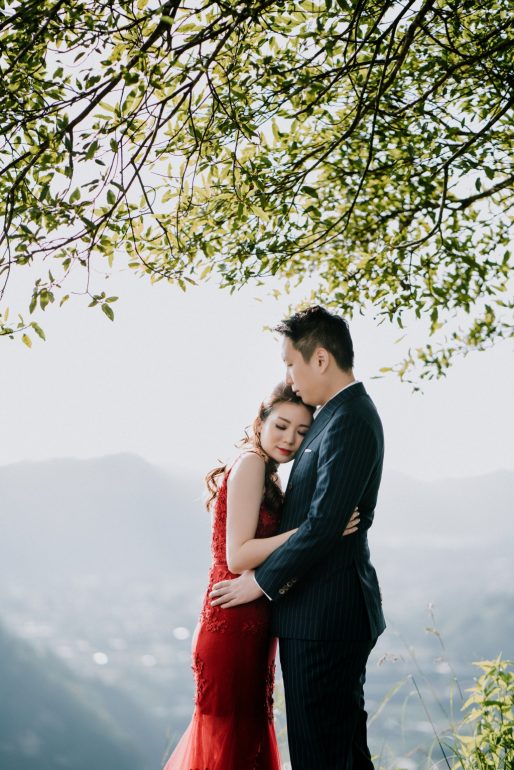 5. Slow Dance
There is no music that sings better than the sweet harmony of being close.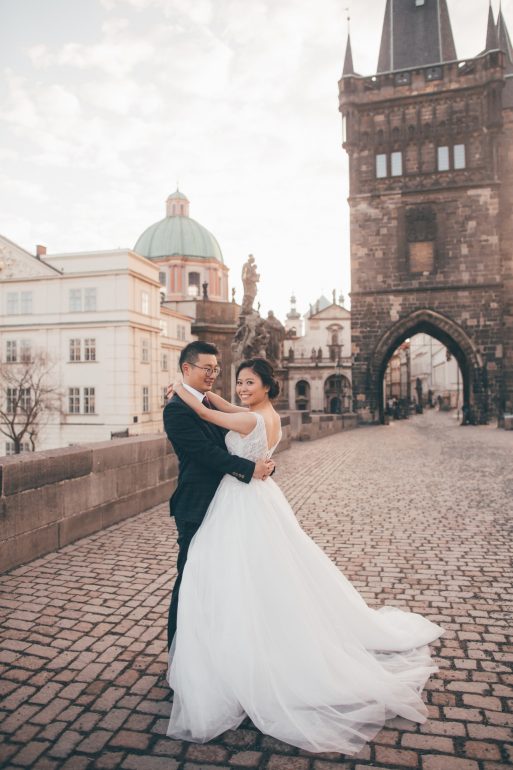 Live in your own fairytale on the old cobblestone streets of Prague.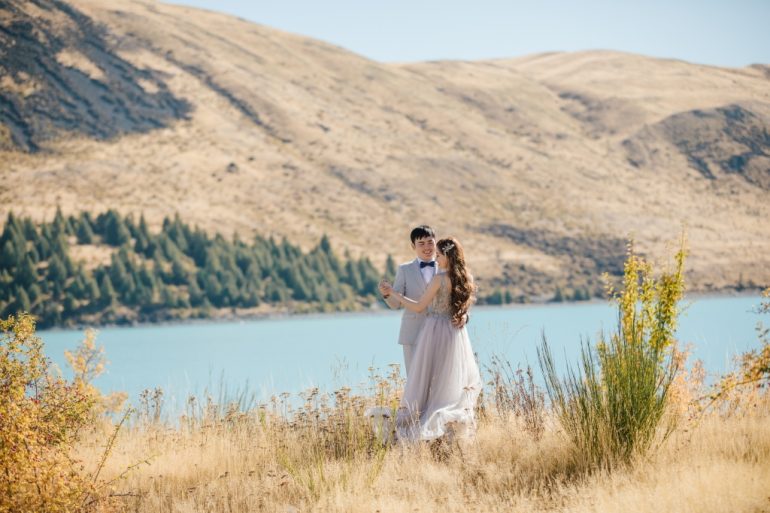 Or dance amongst the wildflowers in breathtaking New Zealand.
6. Dip Her Back
The type of move a guy makes in a movie to get the girl to fall in love.

7. Kiss Her Hand
A pose to pledge your lifelong loyalty to the queen of your heart.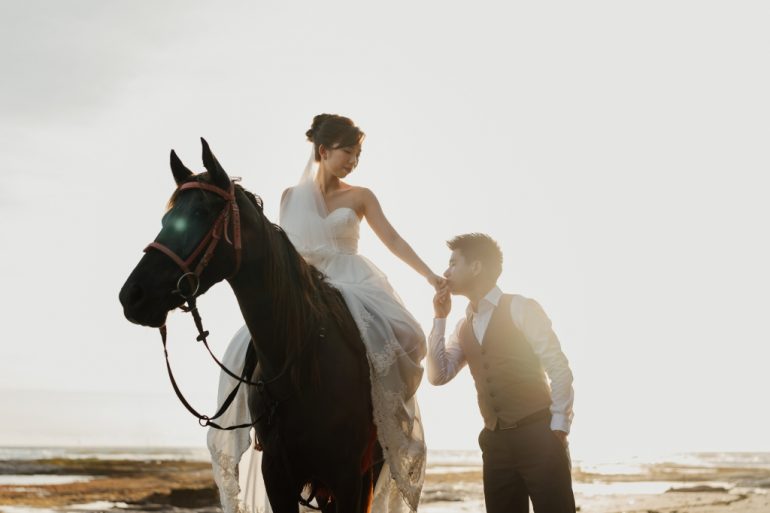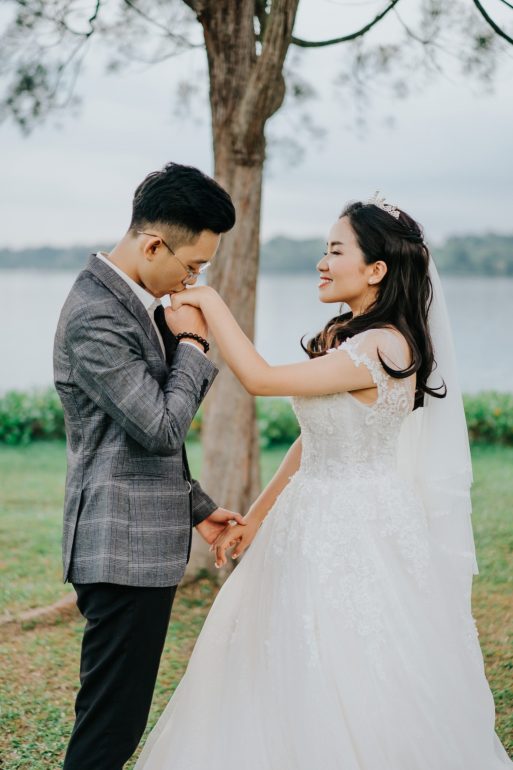 8. Take Her Hand and Lock Eyes
Express deep emotions that go beyond a simple touch through the way you look into her eyes.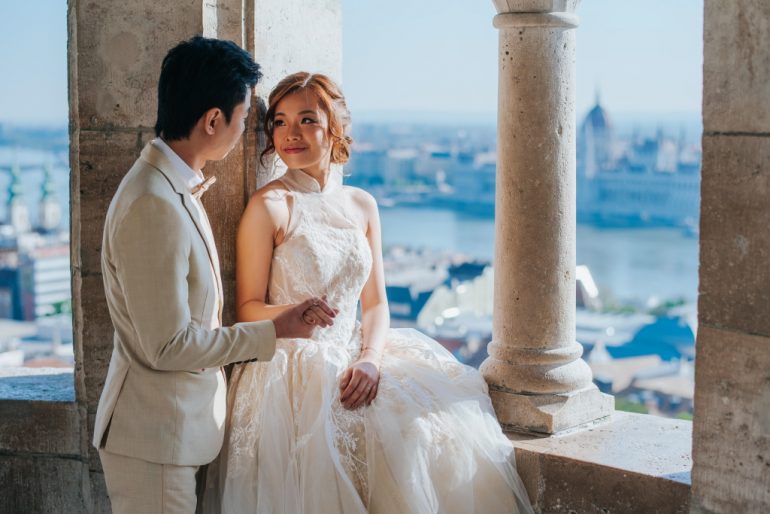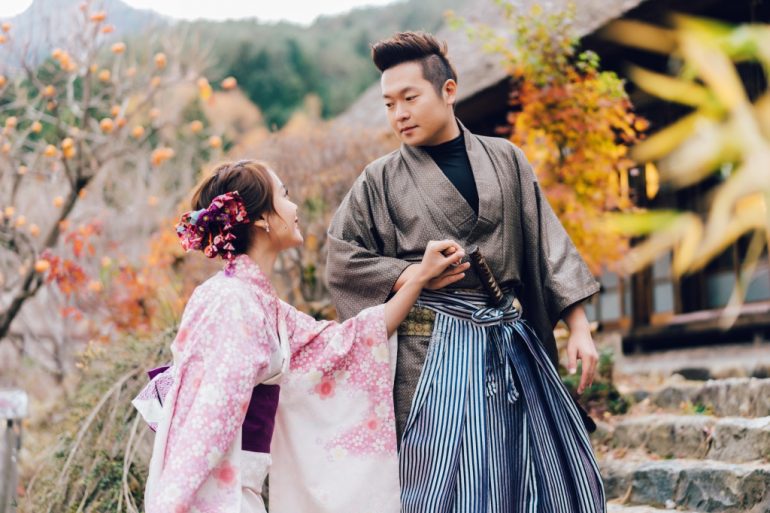 9. Steal a Glance
Sneaking glances because you can't take your eyes off perfection.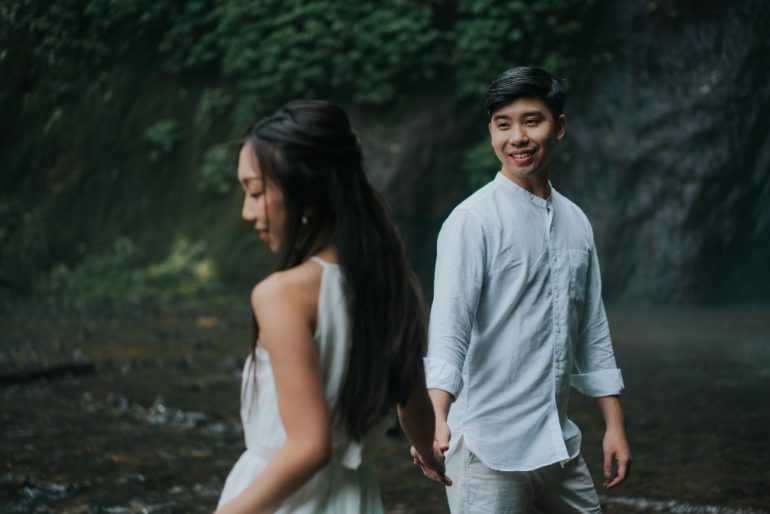 10. Forehead Boop
The classic pose with a sugar-level of 100%.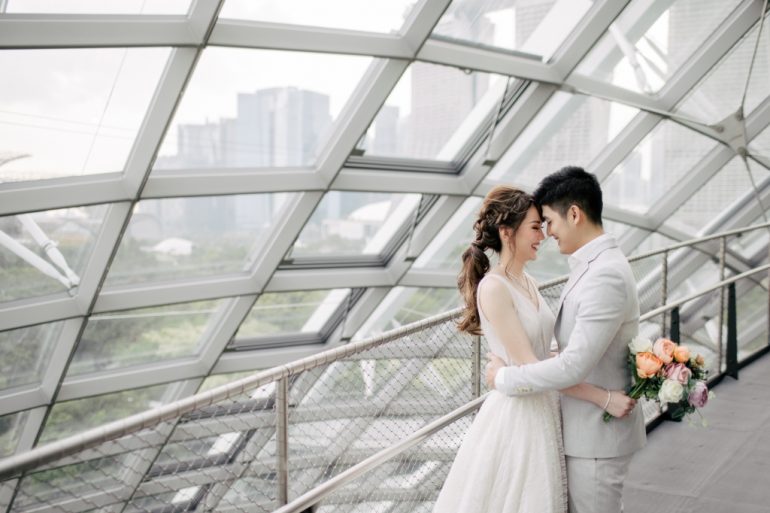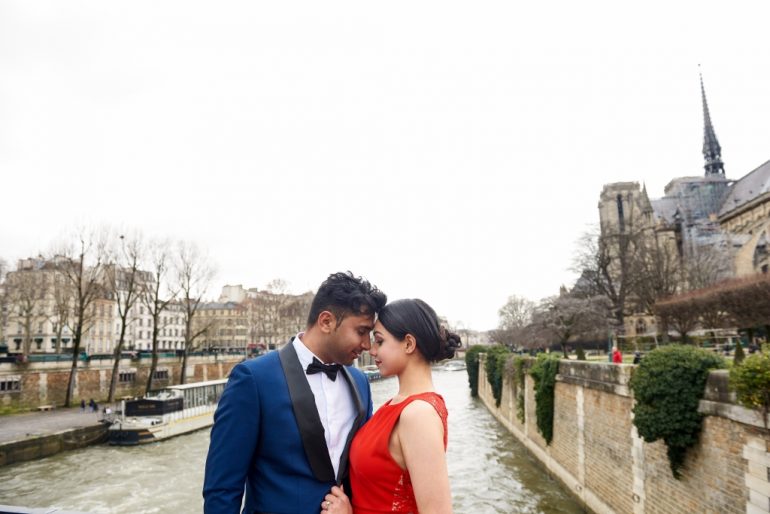 11. Nose Boop
If you are tired of forehead boops, maybe try the nose boop instead. Front boops and side boops are both equally adorable.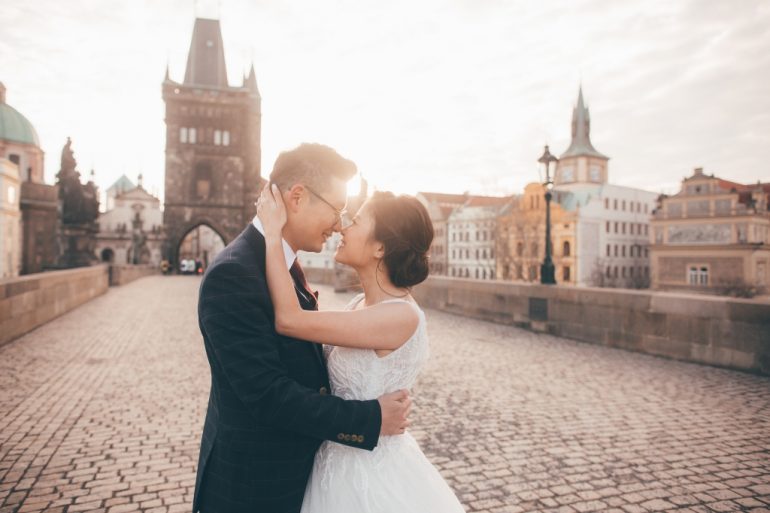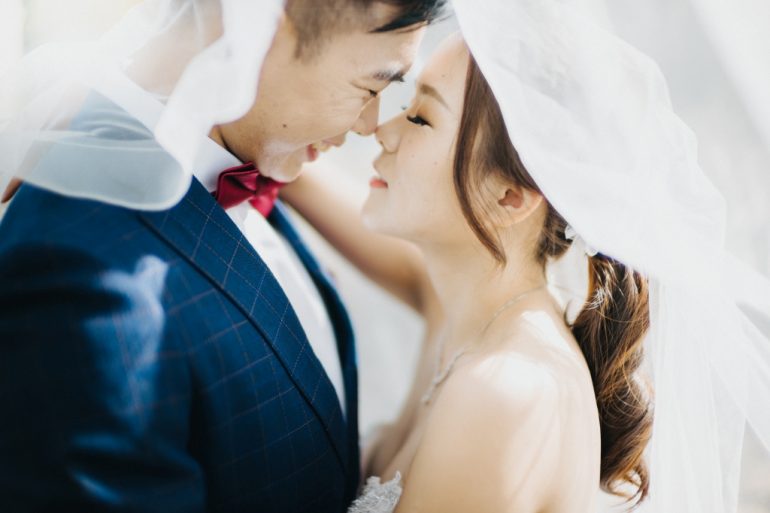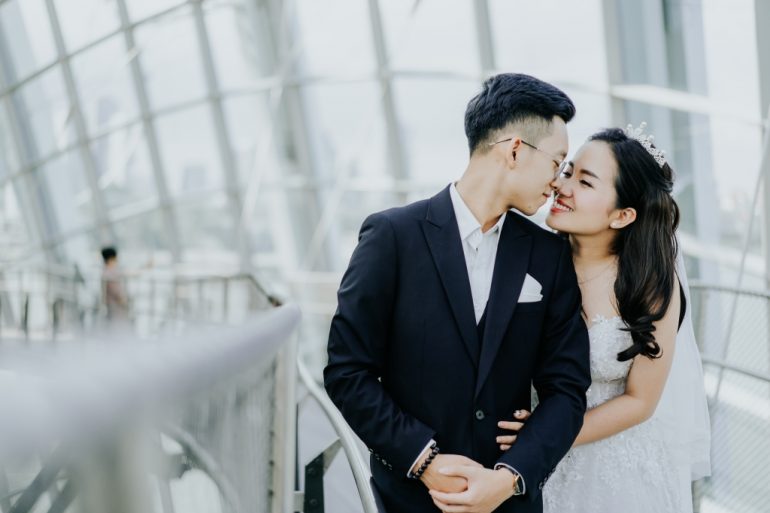 12. Almost-Kiss
Discreetly glance at your partner's lips in a pose that makes everyone's hearts flutter.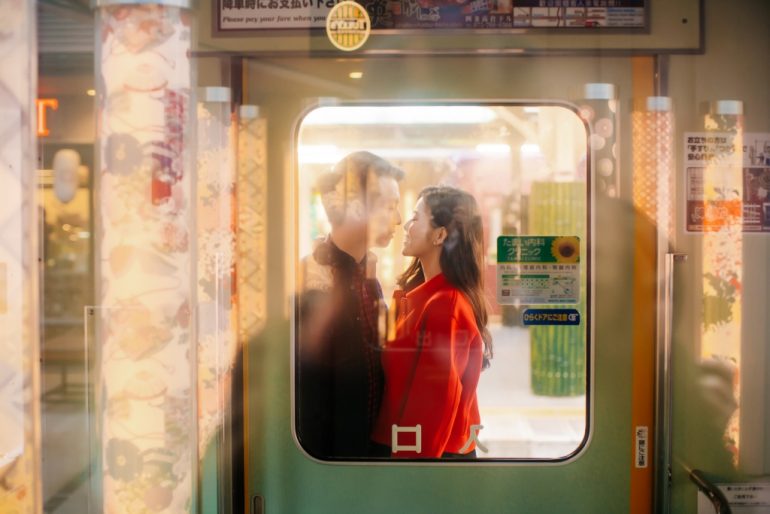 13. Forehead Kiss
Another classic pose that is overflowing with tenderness.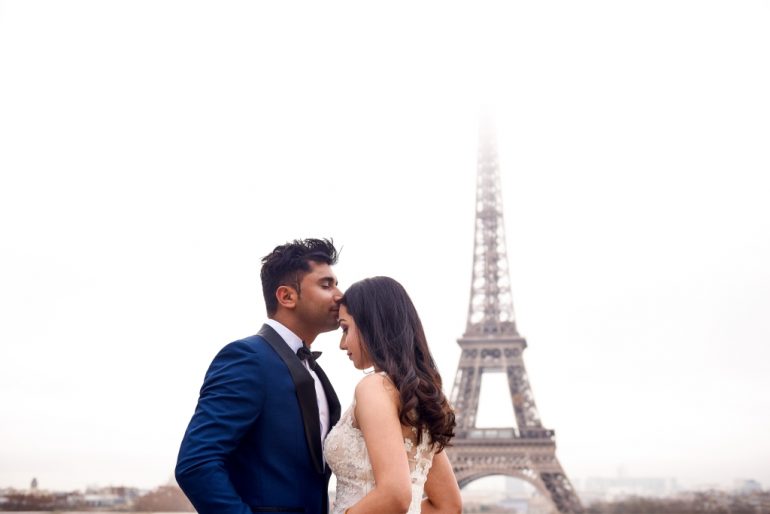 Check out what other couples have done in the City of Love for more romantic ideas.
Or, do it over a veil for a touch of fairytale.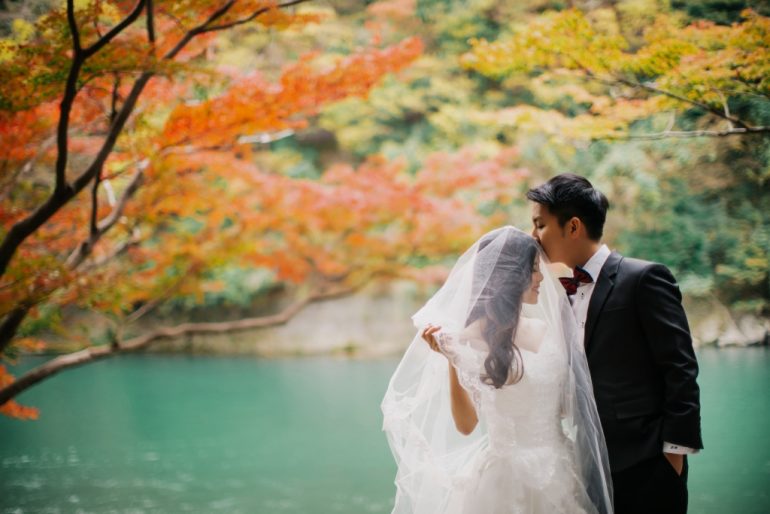 14. Back Hug
Get all warm and fuzzy with his arms wrapped protectively around you or sneak up behind his reassuring back and hold him tight.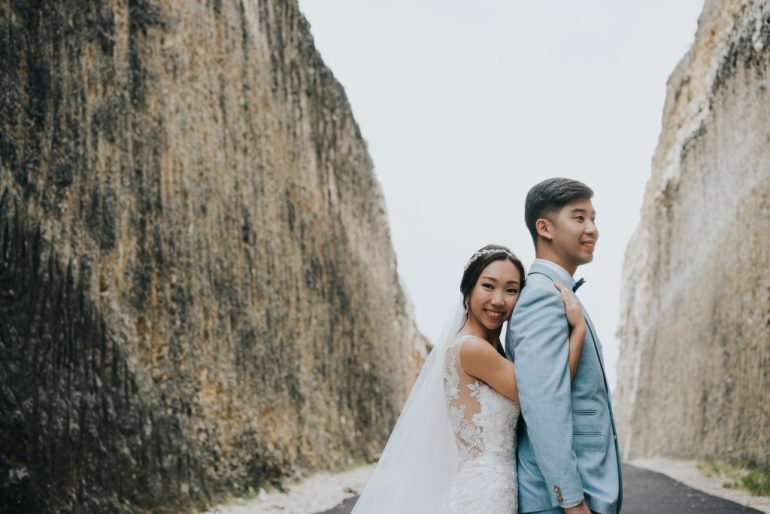 15. Put Your Jacket on Her
Show that chivalry is not dead through this caring act of love. Because why not turn a behind-the-scenes moment of shielding your beloved's bare shoulders from the cold winds into a photo-worthy one?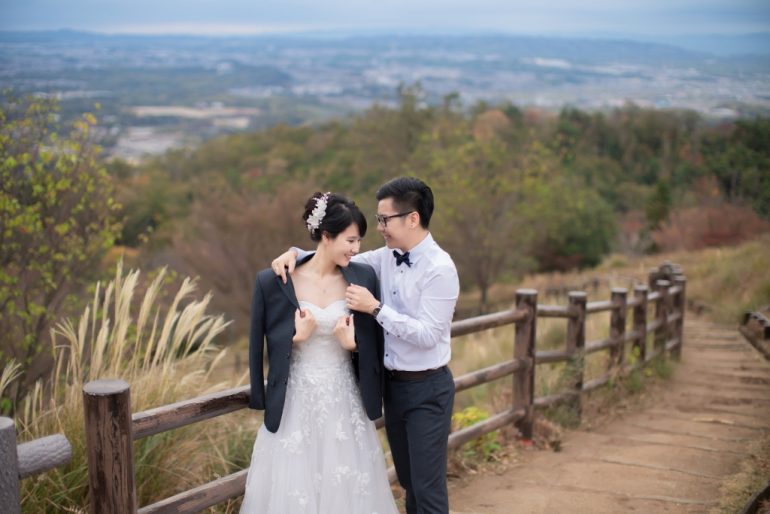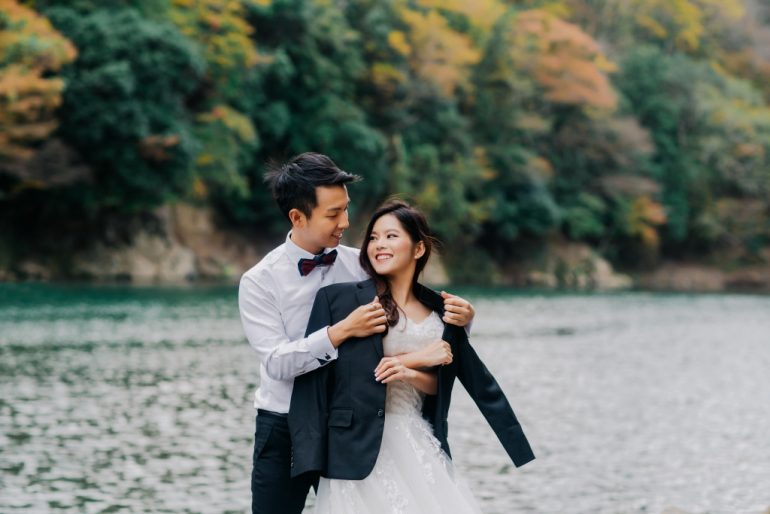 16. Peck on the Cheek
Sometimes an innocent peck on the cheek can be sweeter than an intimate kiss.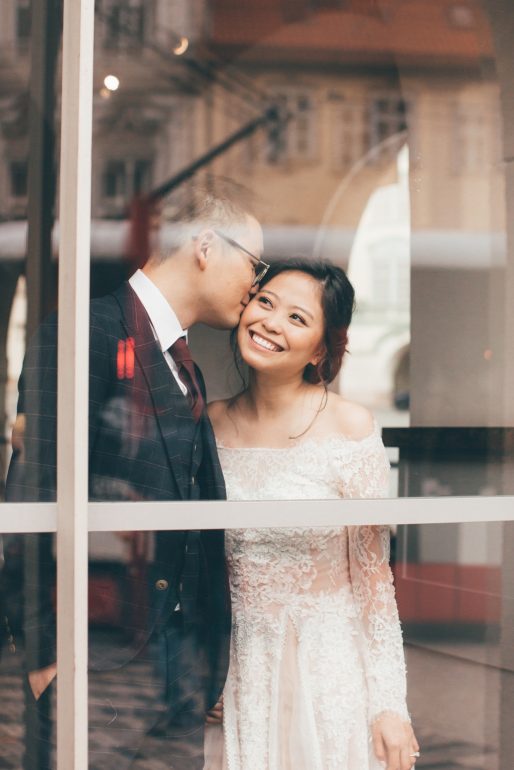 Have you melted into a pile of goo yet? There are tons of dreamlike locations where you can capture your very own romantic moments. Find the best fit for you and your partner here!
If you need more ideas for poses, head over to our wedding poses Pinterest board!