Most couples would go for a glamourous pre-wedding photoshoot, dressed in a beautiful long wedding gown and impeccable suit, with famous landmarks and sights around the world as their backdrop. It's a once-in-a-lifetime experience for most people after all!
At the same time, more and more couples have decided to incorporate a casual session for their pre-wedding albums, going for a more laid-back vibe that showcases the simple joys in life.
Whether you are going for a casual shoot, or are just looking for some unconventional ideas to change up your typical wedding photoshoot, here are some easy ways you can add a touch of daily life into your photos.
1. Have a Cuppa
Being dressed up in a wedding gown and suit doesn't mean you can't enjoy something as simple as a cup of coffee. Why not take a short break in a warm little cafe between your shooting locations while adding a few slightly unconventional shots to your album?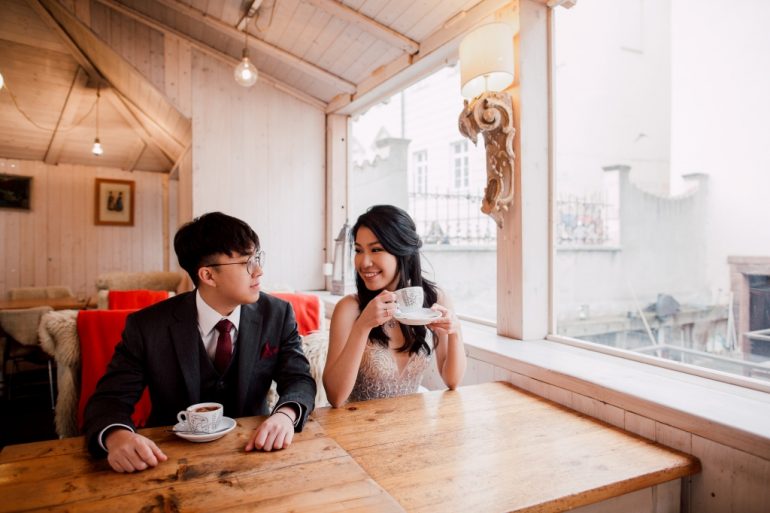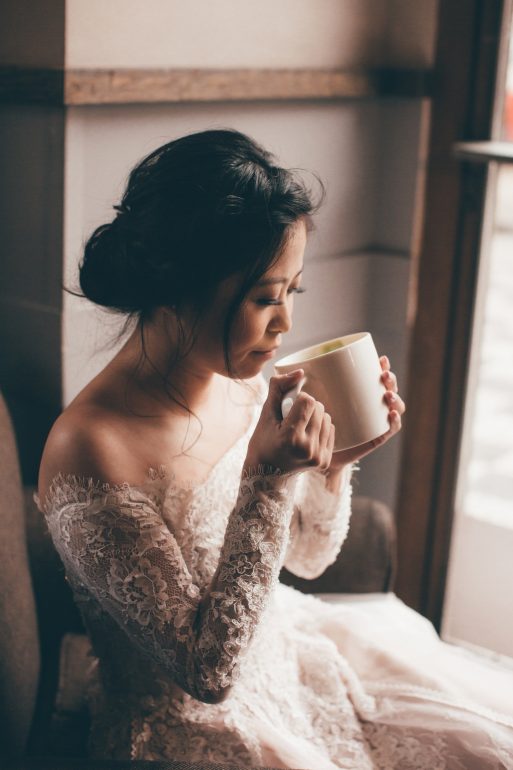 2. Share Food
Besides looking plain adorable, it's just a really easy way to create some interactive and candid shots if you happen to run out of poses!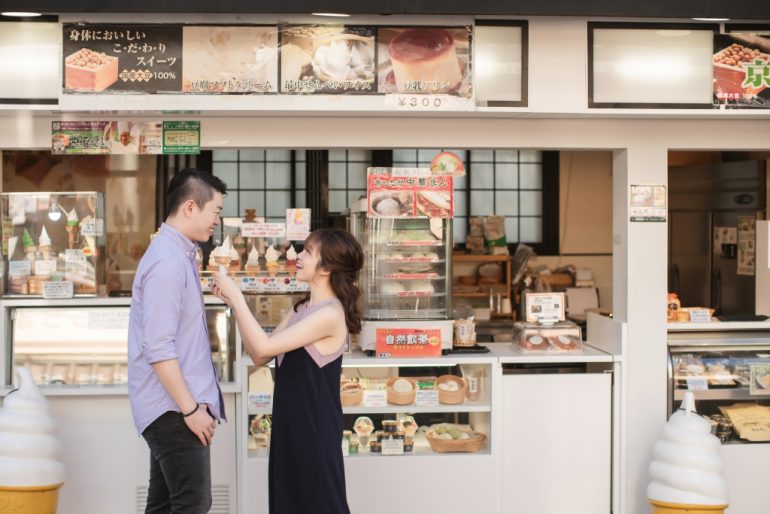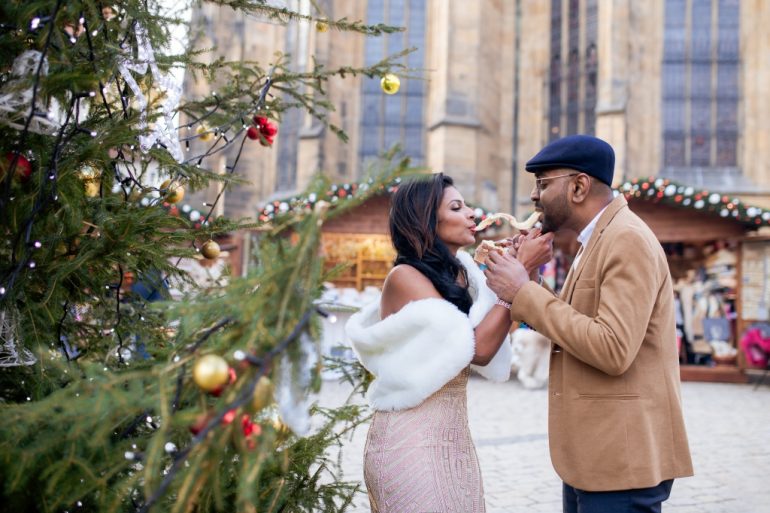 If this picture warms your heart, you may want to check out more from this Indian couple's quirky pre-wedding photoshoot in Prague during the festive Christmas season!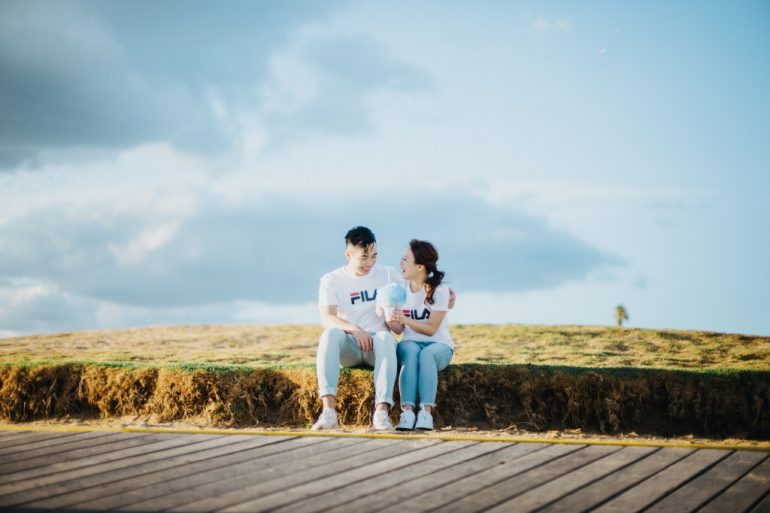 3. Fly a Kite
Take a trip down memory lane and enjoy this classic childhood pastime with each other. It's light and easy to bring around, and can add a beautiful pop of colour to your photos!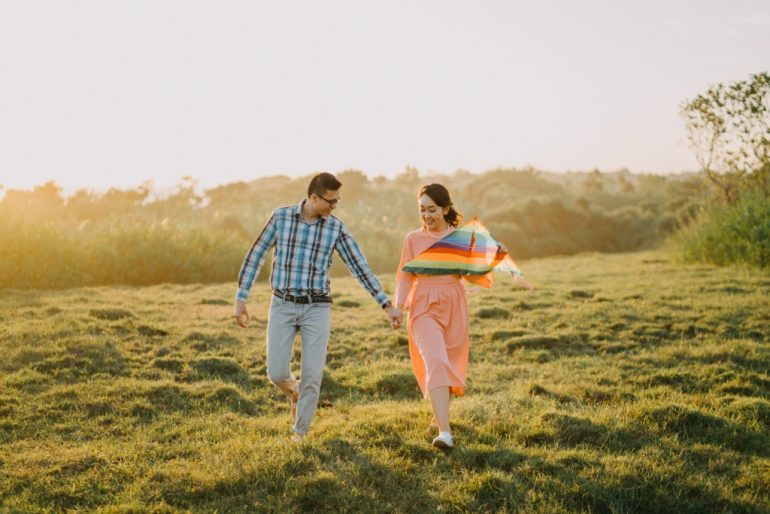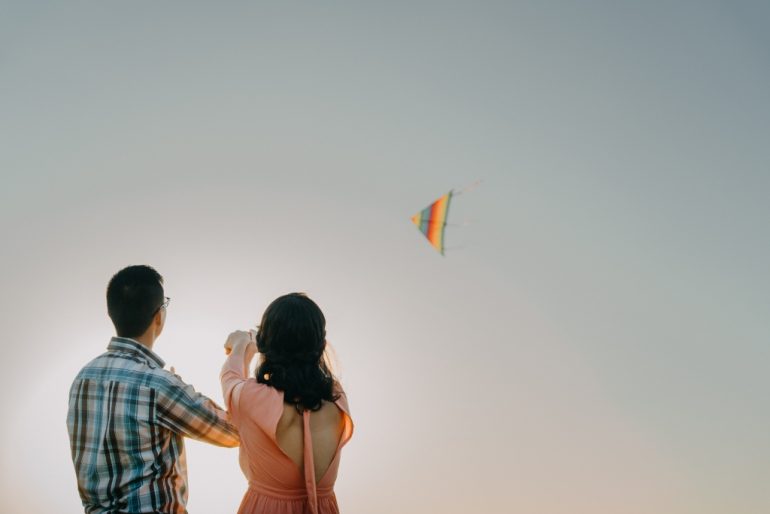 4. Blow Some Bubbles
Add a touch of whimsy into an otherwise simplistic shot with these floating rainbow orbs!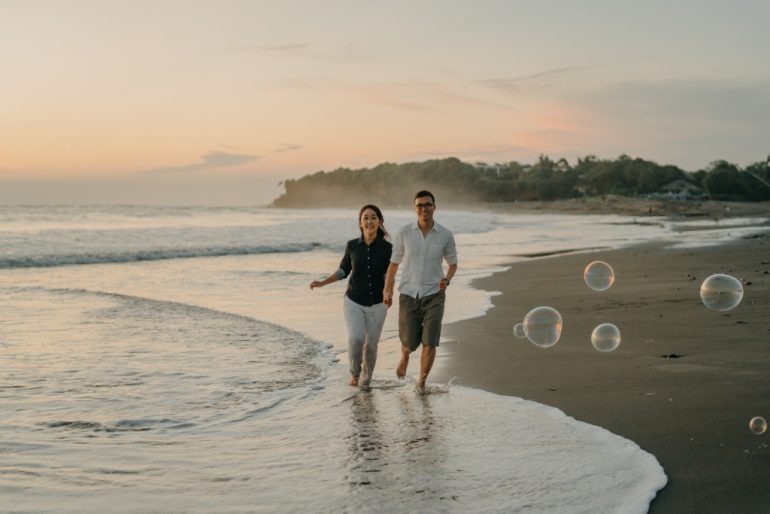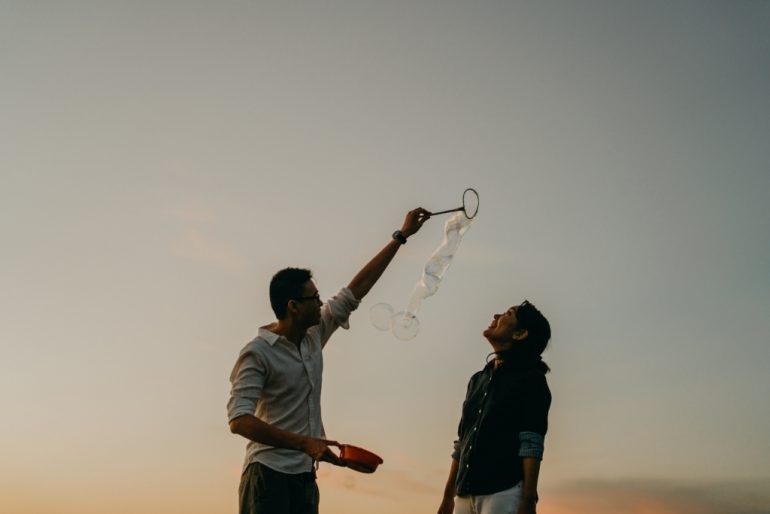 5. Use Meaningful Objects
No better way to make your wedding photos truly yours than to incorporate items that are attached to an important memory or carry a symbolic meaning for both of you.

6. Wrap Yourselves Up in a Scarf
Capture some intimate shots with this simple piece of accessory that will warm you up at the same time.


7. Chill at Your AirBnB
If you've managed to find a beautiful and cozy apartment, why not make full use of it by having a little photo session in a comfortable outfit? I'm sure we all have that little scenario of a perfect wedded life in our dream home playing from time to time in our heads. There is no better occasion to play out that scenario in real life!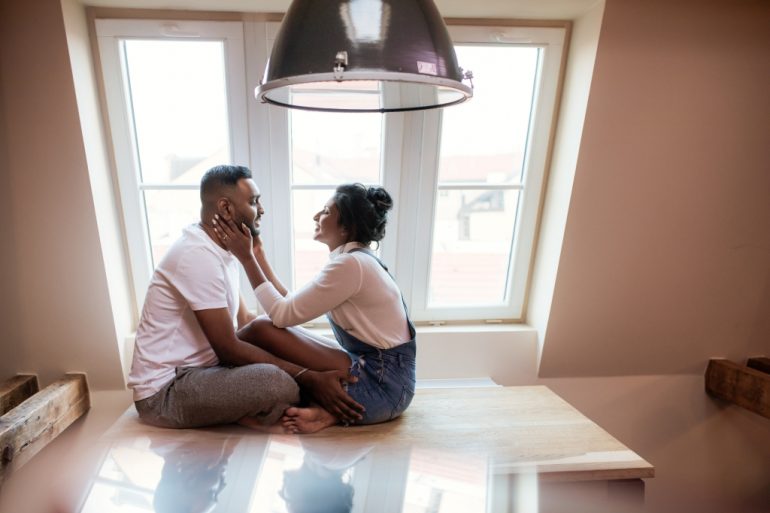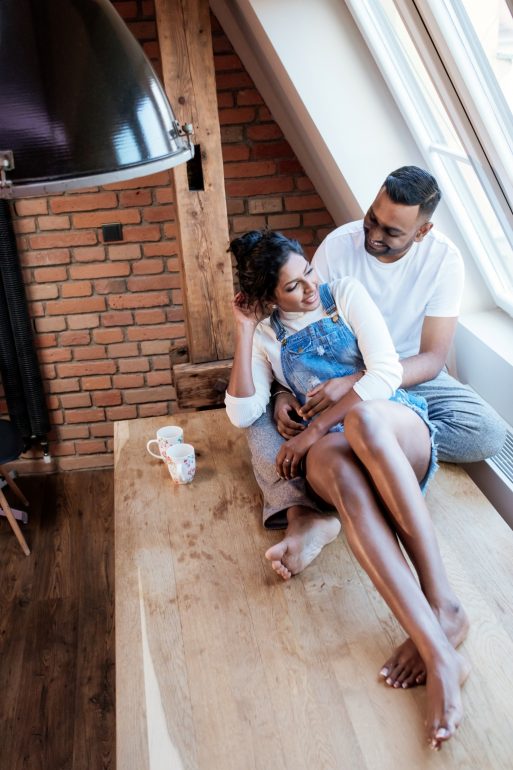 Wedding photos don't have to look perfect all the time. Sometimes, it's the little fond moments that were captured unknowingly that will remind you of the best times in your life.
OneThreeOneFour has documented many special moments for other couples before and we would love to help you capture all the heartwarming moments with your partner as well!