Prague is the capital city of Czechia and it is a place that you have to visit at least once in your life.
It is even better if you can have your pre-wedding photoshoot here because you will never run out of photo spots in this charming city.
It houses the most exquisite cathedrals and majestic castles. Every architecture in this city is awe-inspiring and straight out of a fairytale.
1. Old Town Square
The town square is an important place in Prague that has been founded since the 12th century and held many historic events.
It is also deemed one of the most beautiful historical sights in Europe. The cobbled path and grand cathedrals surrounding the square makes an excellent backdrop.
This best time to visit the square is early morning when it is void of tourists. The most magical moment happens when the first hint of daylight shines upon the square. It is a sight to behold.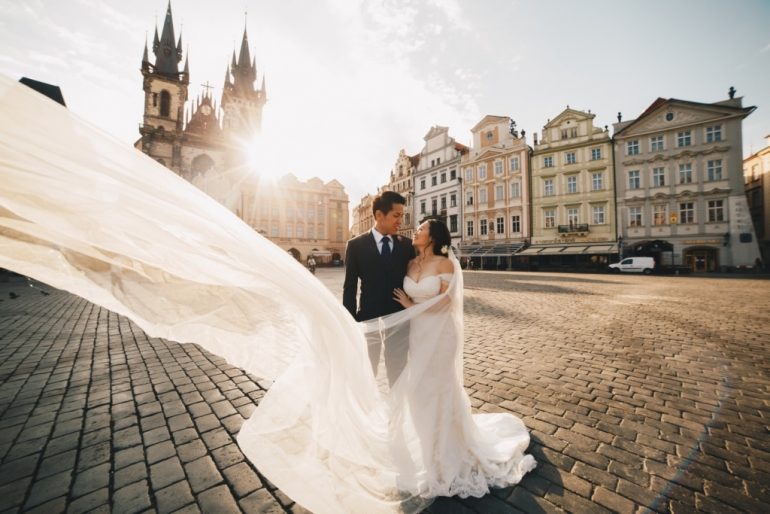 2. Vrtba Garden
Crowned one of the most beautiful Baroque gardens in the whole of Europe, stepping into Vrtba garden is like stepping into a world of its own!
The lush greenery and elegant architecture will blow your mind away and it's no wonder why so many couples request to have a photoshoot here!
3. Astrological Clock
Located near the Town Square, this medieval clock is like no other. Besides the time, it also displays astrological positioning of the moon and stars
It was once crowned one of the wonders of the world and millions of people still visit Prague to witness its hourly mechanical performance.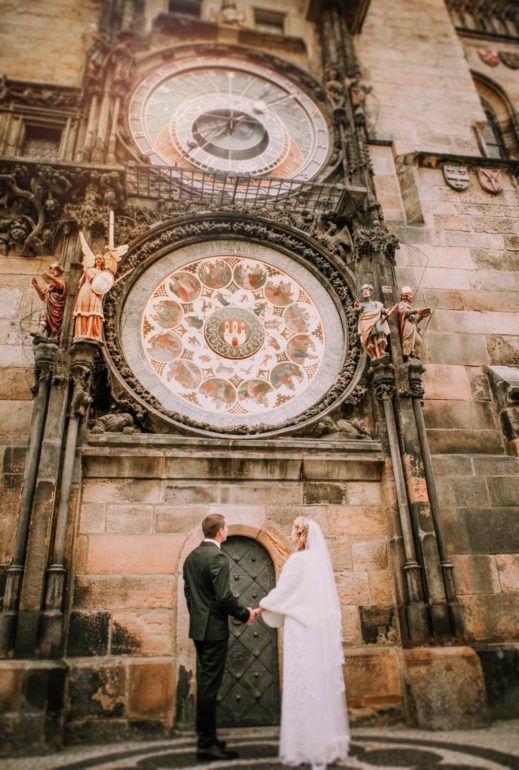 4.  St. Vitus Cathedral
Located amidst the Prague Castle complex, St. Vitus cathedral is one of the largest and most important cathedrals in Prague. Its majestic gothic architecture looks daunting from afar but it is absolutely gorgeous when you notice the exquisite details it possesses.
You will have to visit really early in the morning for the best pictures as thousands of tourists will be crowding around the area any time after!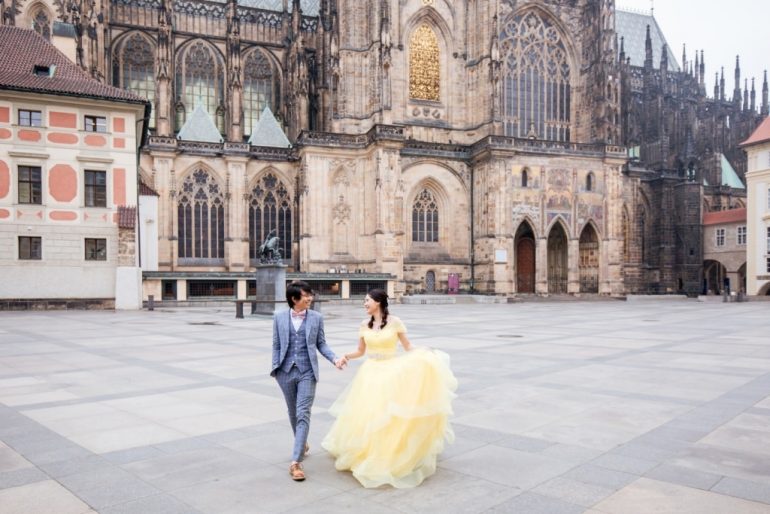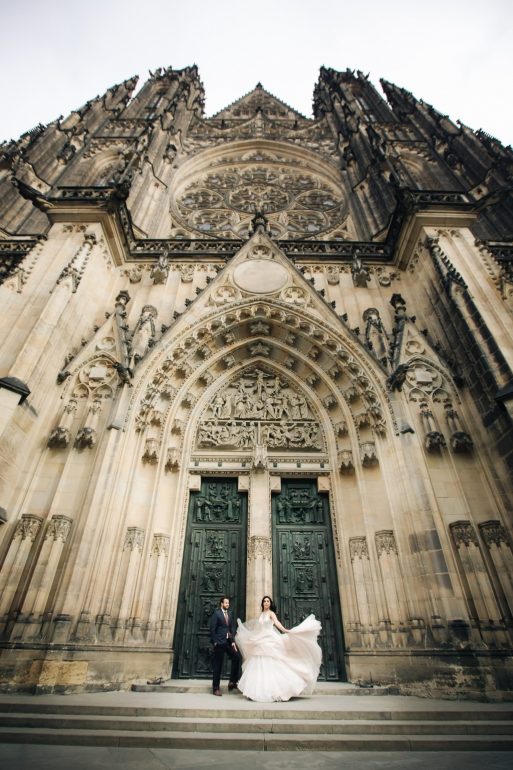 5. Charles Bridge
Charles Bridge is an iconic bridge that crosses the Vltava River in Prague and connects the Old Town and Lesser Town.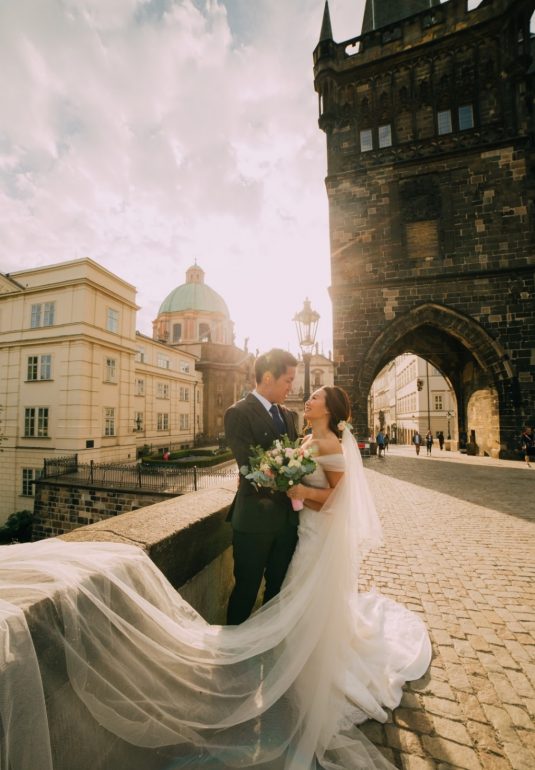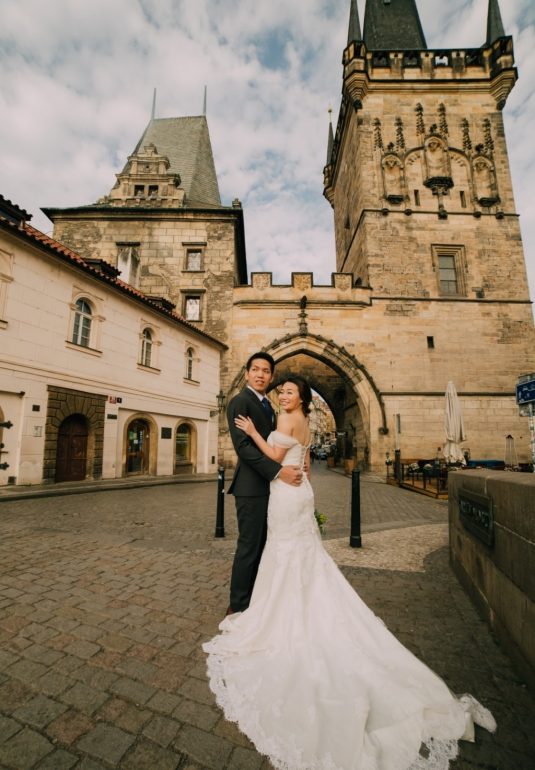 6. Vltava River Bank
Our couples love having their photos taken along the river where you can frequently spot some lovely swans!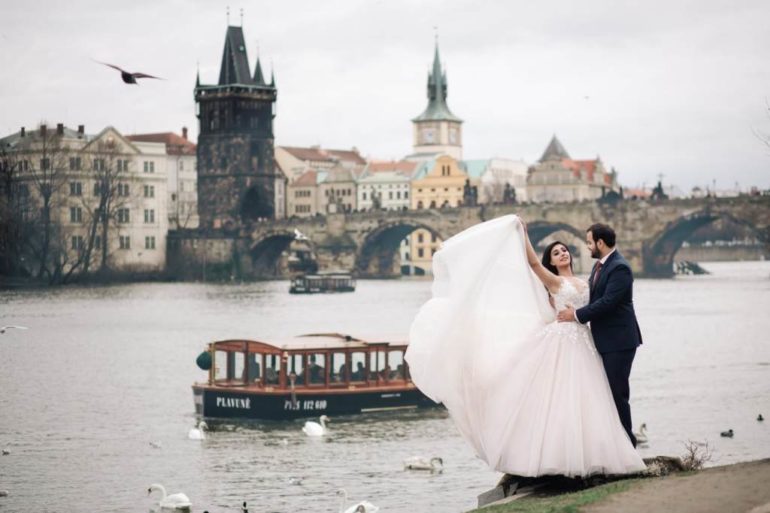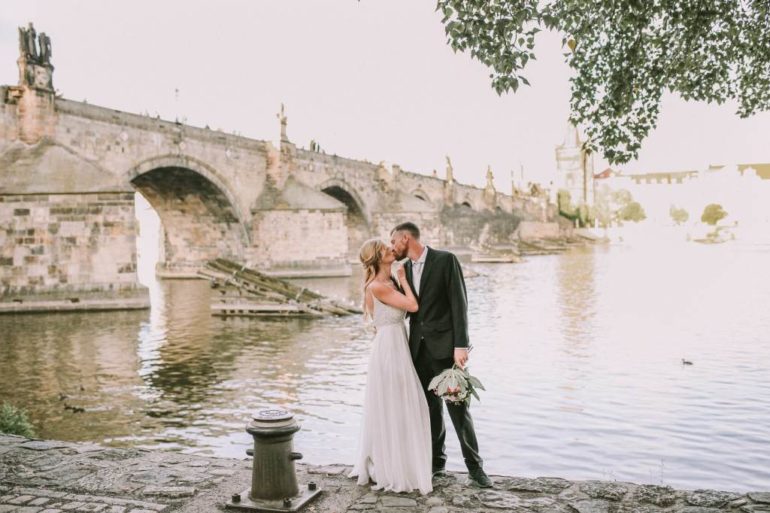 7. John Lennon Wall
John Lennon from The Beatles, was extremely popular in Czech Republic and this wall was named after him as a form of worship. It started when a portrait of him was drawn on the wall along with some song lyrics.
Thereafter, it has become a popular legal graffiti spot and the entire stretch of wall is now bursting with colours and charm. This wall that brought Prague together is worth a visit if you are looking for something different!
8. Queen Anne's Summer Palace
Queen Anne's Summer Palace is situated inside the beautiful compound of Prague Castle and you'll be greeted by a gorgeous Renaissance building and its royal garden.
The best hidden secret lies in its backyard, where you can get an unreal view of the majestic St. Vitus Cathedral framed perfectly by the lush canopy.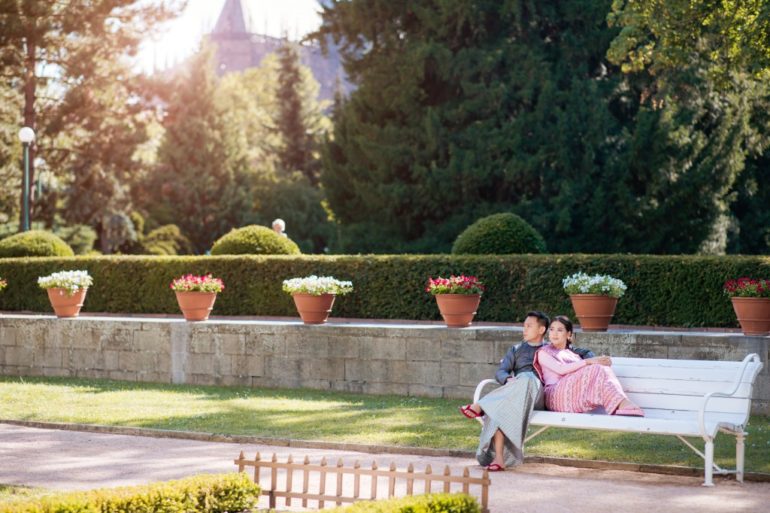 9. Mala Strana
Also known as Lesser Town, this quaint little riverside town is exploding with baroque charm. The narrow alleys are lined with cosy cafes and boutiques and almost every shop is a different colour.
There are also numerous attractions nearby such as the Prague Castle, which is also an amazing place for photoshoots!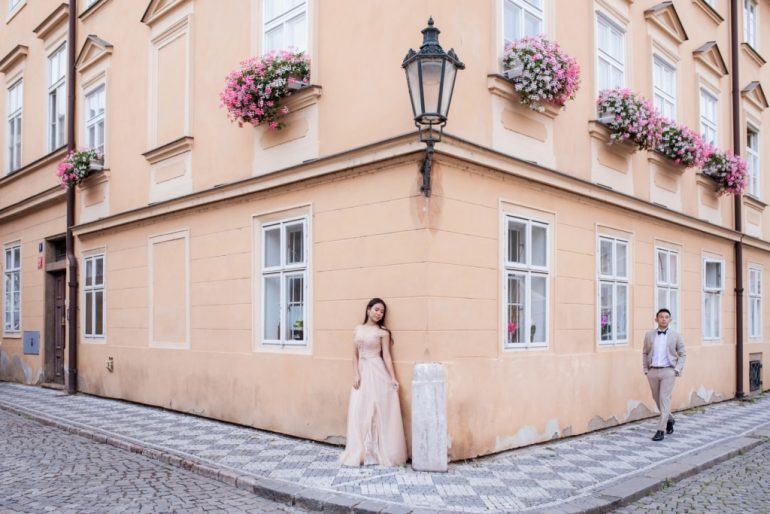 10. Rampart Gardens
The Ramparts gardens is filled with greenery, with exquisite gothic architecture and photo-worthy backdrops found at every corner! However, the most spectacular view can be found at the highest level, where you will get a panoramic view of the orange brick roofs over at lesser town!
Book A Prague Wedding Photoshoot
These are only 10 of countless beautiful places in Prague. There are so many other dazzling cathedrals, bridges and castles that are worth your visit.
Book your Prague wedding photoshoot with OneThreeOneFour and we will bring you to all of them! To know more about our Prague pre-wedding photoshoots, read our guide on the packages, prices and more!