While many couples may prefer capturing intimate and romantic moments for their wedding photoshoots, some of you lovebirds might prefer to go for a more candid and joyful vibe in your photos that lean towards the side of young, innocent love.
We have come up with a few poses here that will hopefully not only help you take some good photos with dazzling smiles, but also have a fun and memorable time.
1. Twirl Her Around
Nothing feels better than wearing a swishy dress, maybe except twirling around in one.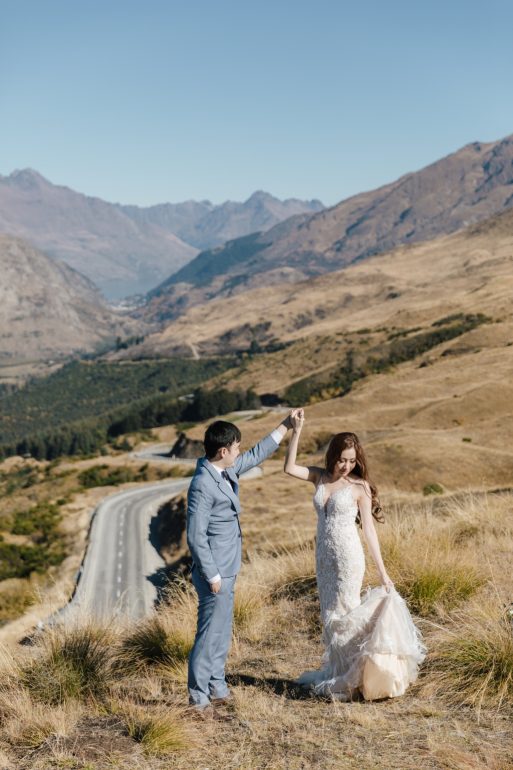 2. Sweep Her Off Her Feet
This is one way to show the world how you managed to sweep her off her feet in the first place!
If you are feeling a little adventurous, spread your wings!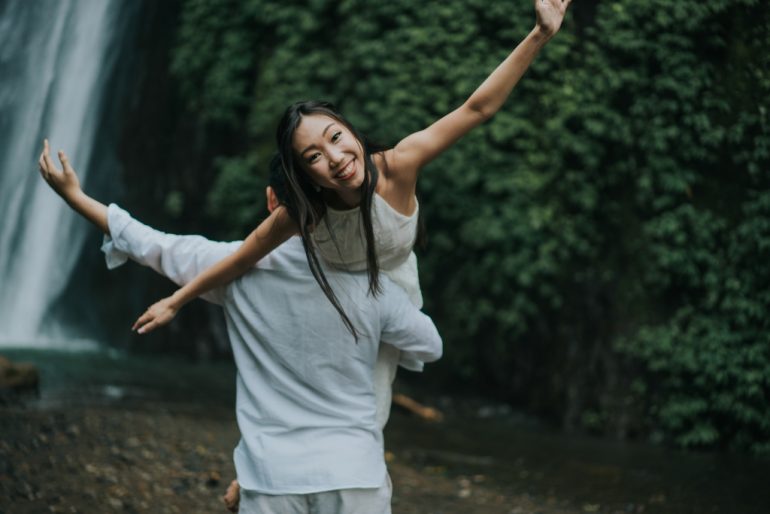 3. Bridal Carry
There is no better way to show her that when the walk gets rough, you will always be there to carry her through.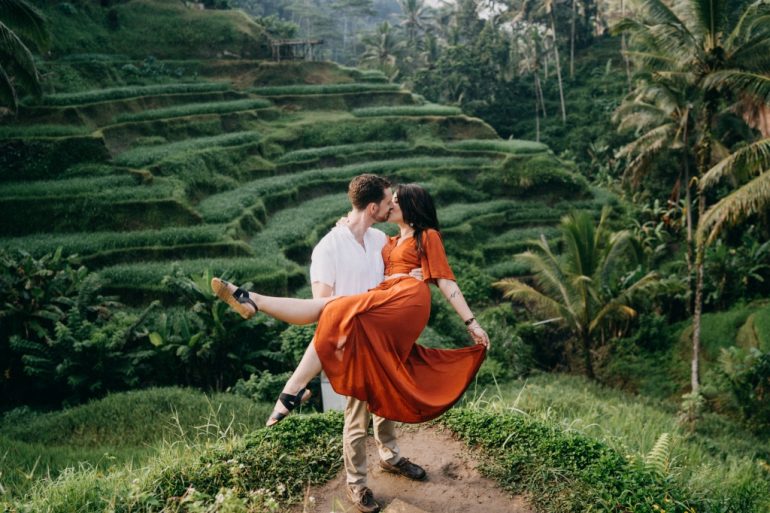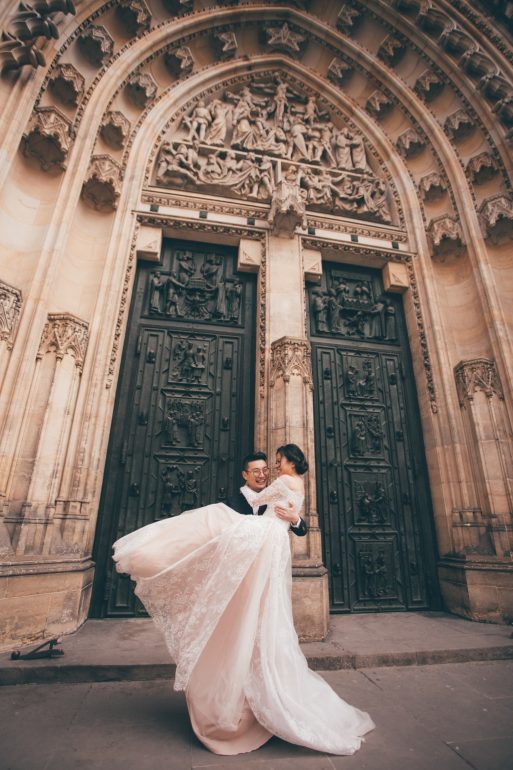 4. Bouquet in the Air
This has become an increasingly popular pose for brides, especially for mountain-top shots. After all, the lightness of standing on top of the world with your loved one as all your burdens get lifted by the winds makes you want to raise your flowers in celebration!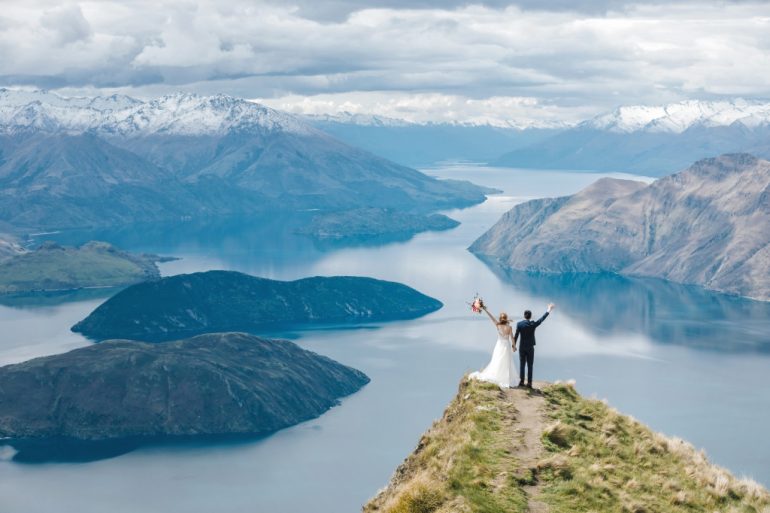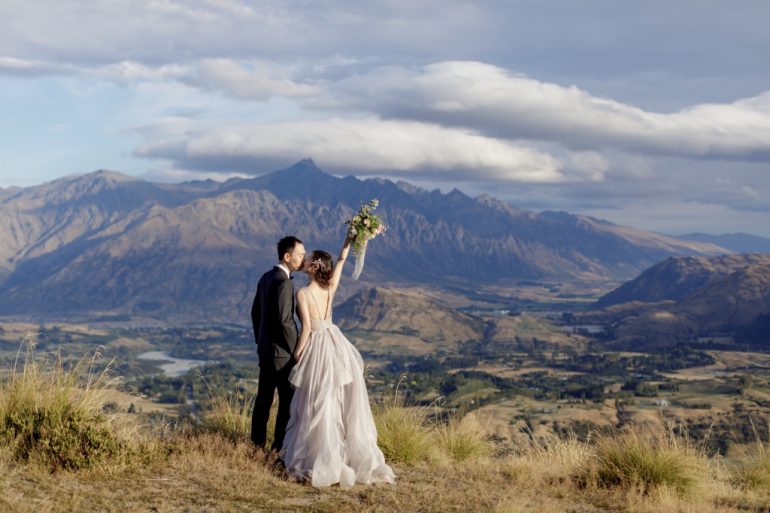 If these mountain-top views take your breath away, New Zealand may be the place for you.
5. Run Away with Me
Are you ready to run to the ends of the world with the one you are going to marry?
6. Lift and Spin
If simply lifting her up or carrying her bridal style is not good enough, take her on a spin while you're at it!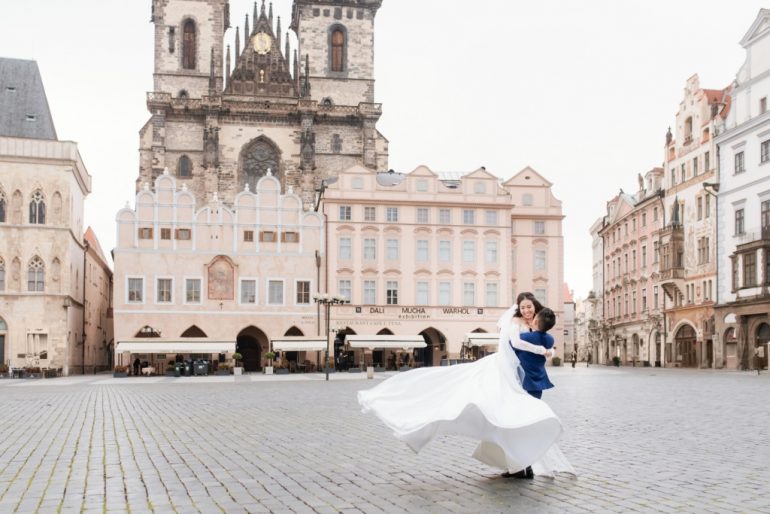 7. Piggy Back
Well, every girl needs a bit of pampering.


8. Lift Off
Get cheeky and let your friends and family have a laugh with this eye-trickery.



9. Jump Shot
A must-do shot for all the best-friends-for-life exploring the world! And why not also play around with perspective while you are having a go at it?


We love a couple who knows how to have fun. Check out more photos from their crazy adventure in Bali!
10. Chill on the Grass
So what if you are dressed to the top? Don't let that stop you from plopping down onto the grass and getting that full nature experience.


Bonus: Balancing Rocks
There are opportunities for fun shots hidden all around you! Sometimes all it takes for creating something special and memorable is just to play around with whatever you come across at the shooting locations.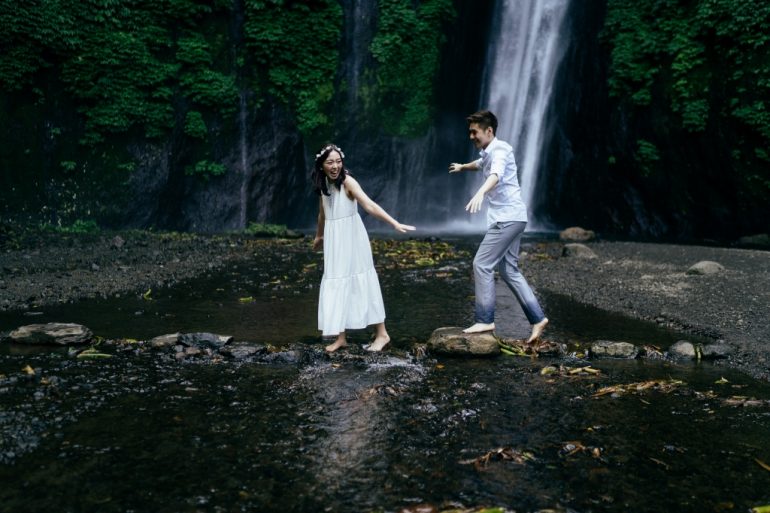 There are endless ways to change up any simple pose and the best way to obtain the most natural results is just to go with the flow and have fun!
To end off, here's an excited couple combining two poses into one:
Have these photos got you excited for your own pre-wedding photoshoot? Check out our seasonal calendar to find out when's the best time to have your dream adventure!
For more inspiration on poses, head over to our wedding poses Pinterest board, and maybe give us a follow!