Although the bride and groom are together the stars of a wedding photoshoot, there may be occasions whereby the photographer would take a few more solo shots of the bride.
After all, the brides are the ones who have to go through all the trouble to look pretty, sitting for hours to get their hair and makeup done. Besides, those beautiful wedding dresses has got to be one of the biggest highlights of wedding photos.
That's why we have compiled some solo poses for all the lovely brides out there to steal their own shots out of a bridal magazine styled shoot.
1. Back Bouquet
A modest pose that emphasises the length and flowiness of a gown and creates a taller and slimmer silhouette.


2. Front Bouquet
A bridal classic, this sweet pose brings out different vibes depending on how you position the flowers.


3. Fanned Skirt
This glamourous pose cannot be missed if you are wearing a gown with a wide skirt.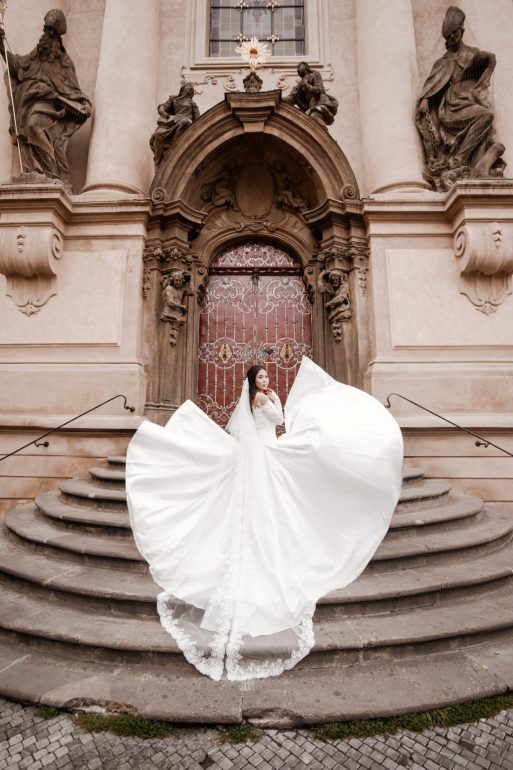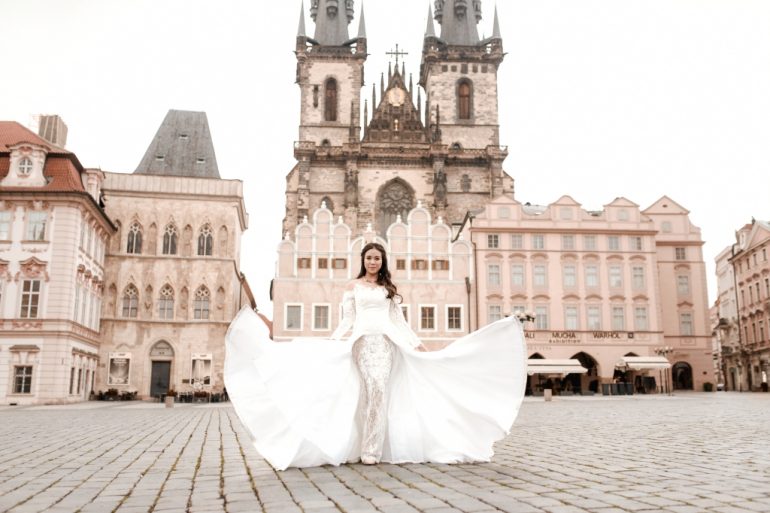 4. Lift the Skirts and Run
Like Cinderella before the clock strikes 12, the image of a long trailing gown adds a whimsical touch. It is also a perfect way to showcase the beautiful back details of your dress.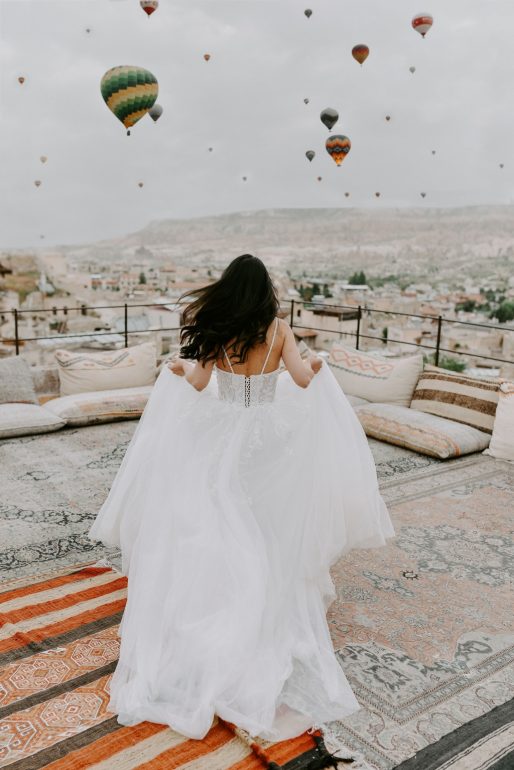 5. Spark a Thought
Finger on chin – an adorable pose that brings out a look of innocence.

6. Hold Your Arm
Slightly abashed or emitting sexiness, pick your vibe.


7. Lie On Your Knee
This serene pose that accentuates your jawline works best with natural backdrops.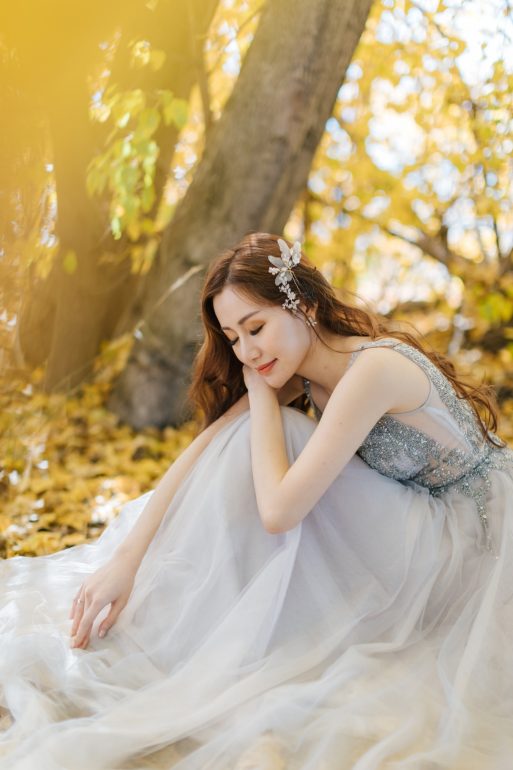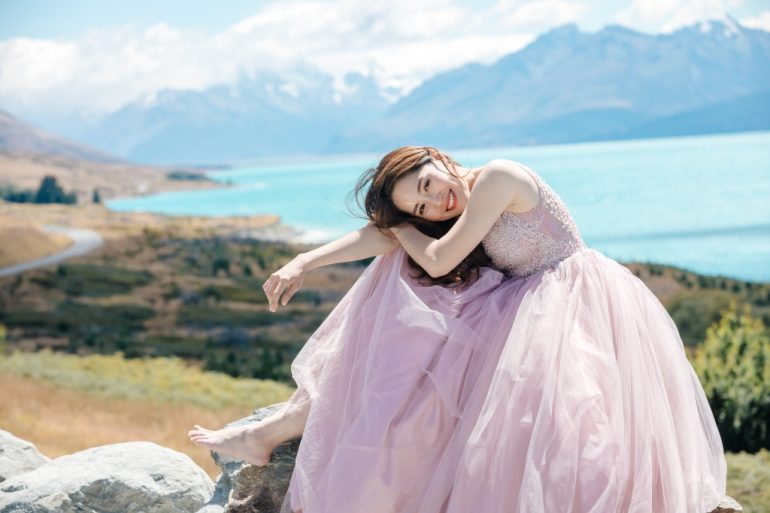 8. Sit with Your Skirts Outspread
Just like a princess waiting for her prince charming.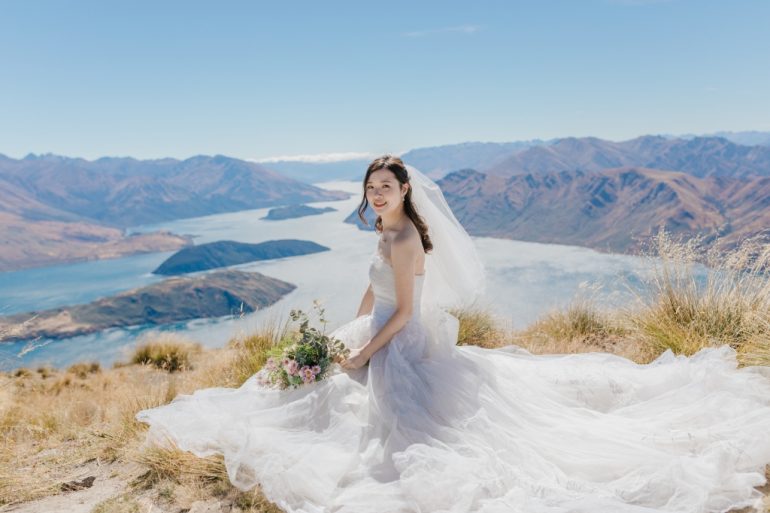 9. Turned Away
Fix your sight afar for that air of mystery.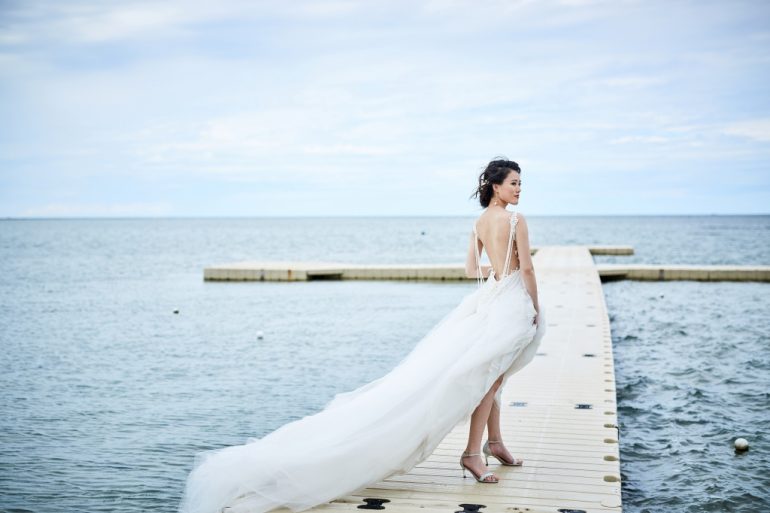 10. Touch the Walls
Leave lingering touches on the wall while you let your gaze wander.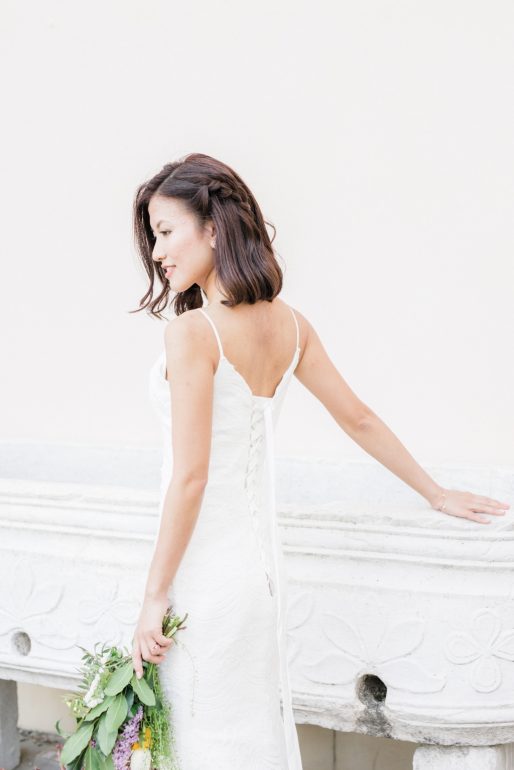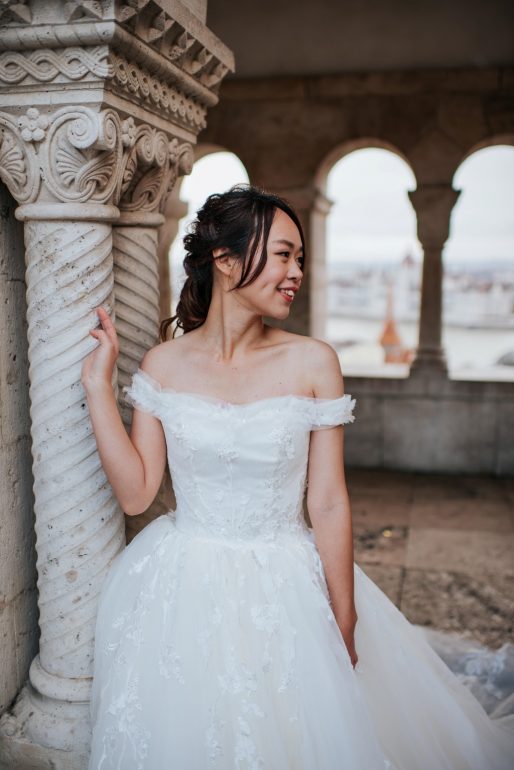 11. Tame that Windswept Hair
Keep the stray strands away from your face while exuding a soft elegance.

12. Toy with Your Long Veil
For that simple touch of bridal magic.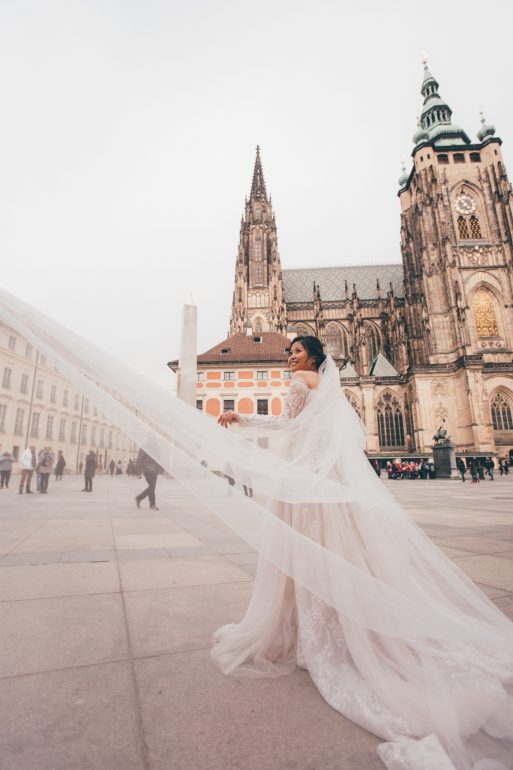 With all these solo posing ideas, we hope you are now on the way to becoming the star of your own wedding photos! For brides out there who need more inspiration, check out these 9 photoshoot poses for girls that will turn you into an influencer overnight.