Who doesn't want to look their best on one of the most important days in their life? The secrets to looking radiant and having flawless skin are out!
Here are 4 simple steps that you can follow for the bridal glow that you desire.
1. Healthy Skin
Cleaning is the first step, and certainly the most important step in your skincare routine, especially if you religiously put on makeup on a daily basis. Removing your makeup thoroughly with your favourite makeup remover and wash it off with your facial cleanser before applying your skincare products.
Hydration is key. So keep your skin looking supple with some skincare products. From toner to essence, ampoule, serum, sheet mask, eye cream and moisturiser, each step should be followed closely to achieve Korean glass-skin for your big day.

2. Plenty of Rest
You can't get rid of your dark eye circles and eye bags by going to bed early only the day before your wedding. This demands great discipline and a consistent effort from you to really see a change in your under eye condition. Not only that, but it'll also give you a healthier-looking skin!
To achieve better sleep quality, avoid drinking stimulating beverages and using your phone an hour before you snooze.
3. Facial
In case you're prone to blackheads & acne (which are unsightly), start going for facial sessions at least a few months before to maintain a clear skin! Coupled with your own skin care regimen, it's not a mission impossible to look your best 😉
Having said that, you should avoid booking a facial appointment a week before your ceremony because the redness from extraction takes time to fade off!

4. Makeup
Keep your makeup light! Natural-looking makeup is timeless. With good complexion (your hardwork over the past few months), a light layer of waterproof foundation and other waterproof makeup products that accentuates your features are probably all you need to last you through the entire day.
Furthermore, problems such as makeup looking too "thick" and caking would not be on your list on that day so go on toasting till night falls!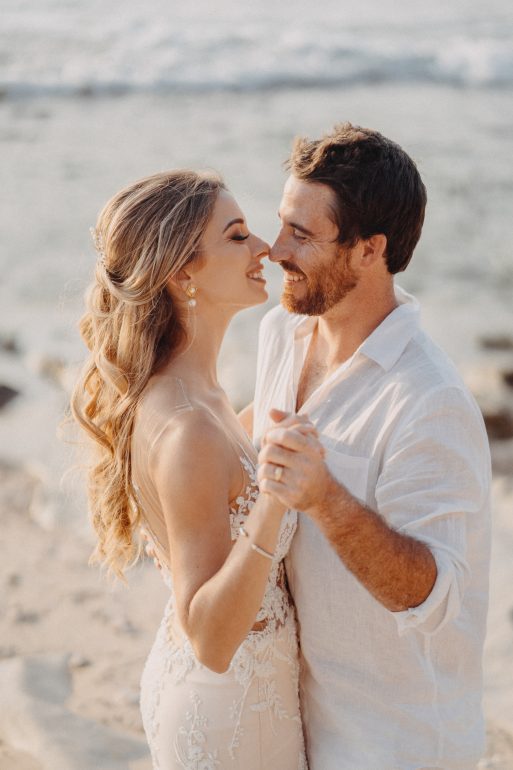 If you are planning your wedding…
check us out at our website and other social media platforms for more information! From photographer to gown and suit rental, we have it all!