Besides a Century Wedding layout type of wedding, you can always impress your guests with a creative yet thoughtful food station!
As the saying goes "the way to his/her stomach is through good food" and I'm definitely a believer of that. Food is definitely one of the best ways to win someone's heart so impress your guests with a one-of-a-kind wedding food station!
Salad Bar
A bowl of fresh salad works as a healthy snack option and definitely a good appetizer option before the deliciously sinful food are served to their table.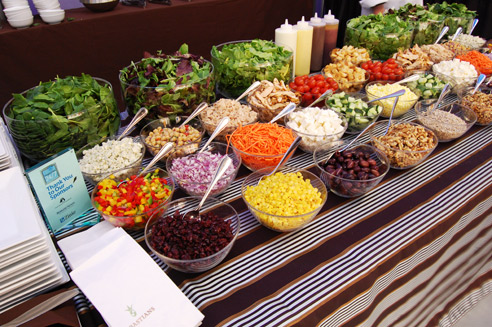 Cheese Station
Almost a universally-loved food item. Spread your station with different types of cheeses from soft cheeses like feta, Brie and Camembert to hard cheeses such as Cheddar, Gouda, Muenster, Parmesan and Romano and some blue cheese. Spoil your guests with options!
Ice Kacang Station
Singaporean's favourite desserts? Ice Kacang! So why not add a local twist to your wedding by setting up an ice kacang station?
More grass jelly, more Gula Melaka, more red beans? Let your guests decide for themselves! Allow your guests to customise their own version the Singapore's beloved dessert for the ultimate indulgent experiences.
Oyster Bar
An oyster bar would go best with if you're planning a seaside celebration. Nothing beats a mouth of oyster that was just off the coast a minute ago. Serve fresh oysters on a bed of ice with dips such as Ginger-Lime Relish and Chipotle Mignonette. Don't forget to provide some cut lemons, which could be used to decorate the booth as well.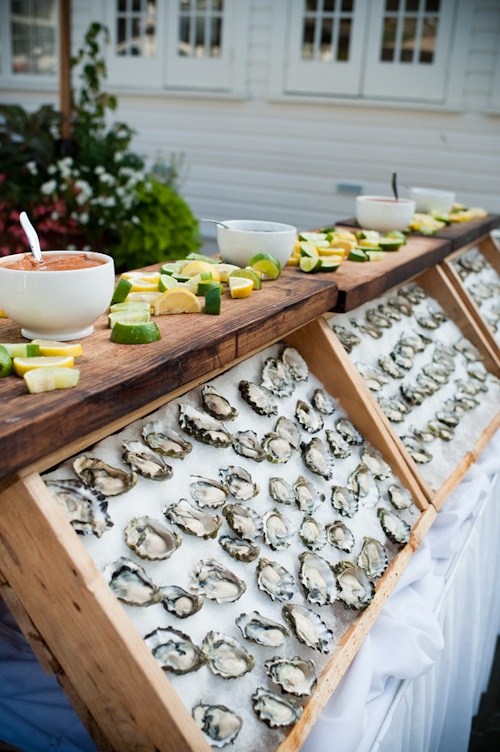 Dessert Bar
Souflès, cinnamon rolls, macarons, cupcakes or èclaires with a cup of hot chocolate. With this, you don't only satisfy those with a sweet tooth because we are all in for some mouth-watering sweet treats!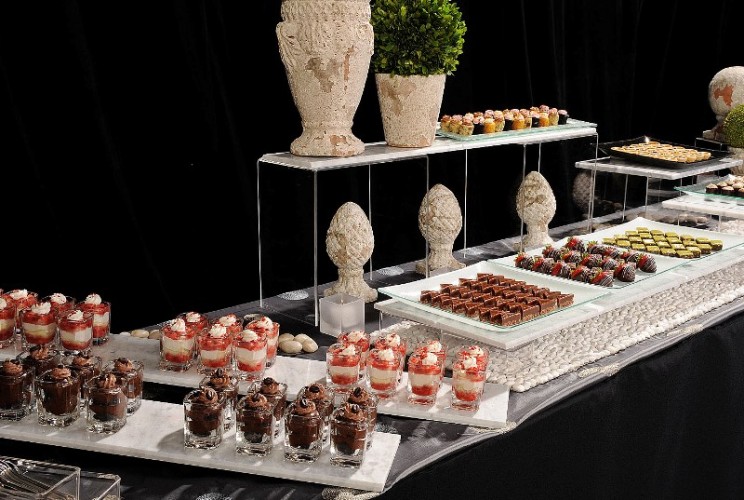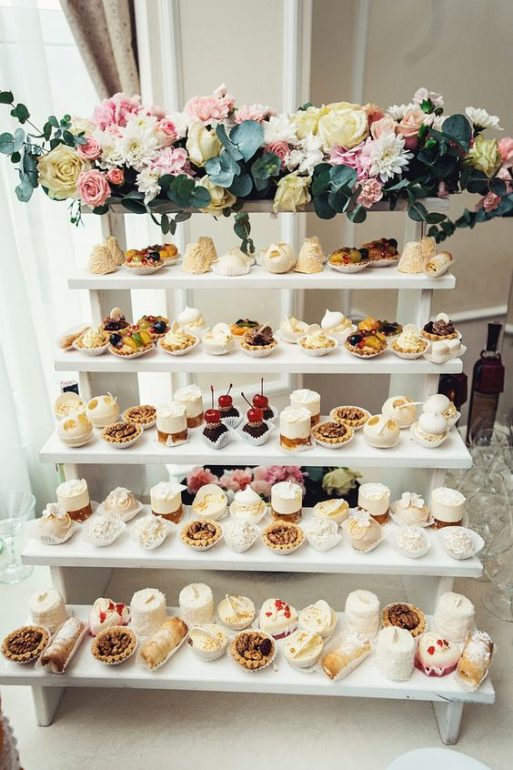 Cookie Bar
Just like Oreo with milk, cookies are a perfect match with milk too!
Place a piece of cookie on the edge of the cup and fill your station with different flavoured milk for a mix of shades!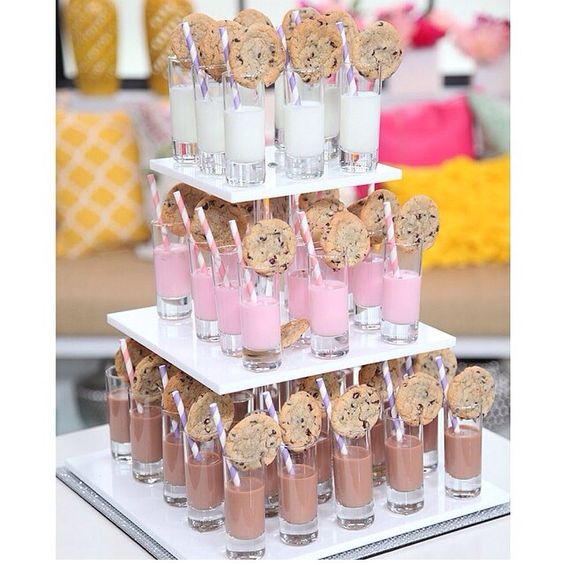 Doughnut Wall
These addictive rings are so finger licking good, making us crave for more after each bite!
The colourful and fanciful designed doughnuts serve as a fun piece of decorative art so hang them up at your wedding station!
Pie Station
Perfect for your autumn or winter wedding. A slice of warm pie would definitely warm your guests' hearts, especially if they were handmade by you! There there, we understand you don't have the luxury of time so cater them from your favourite pie shop to save yourself the hassle!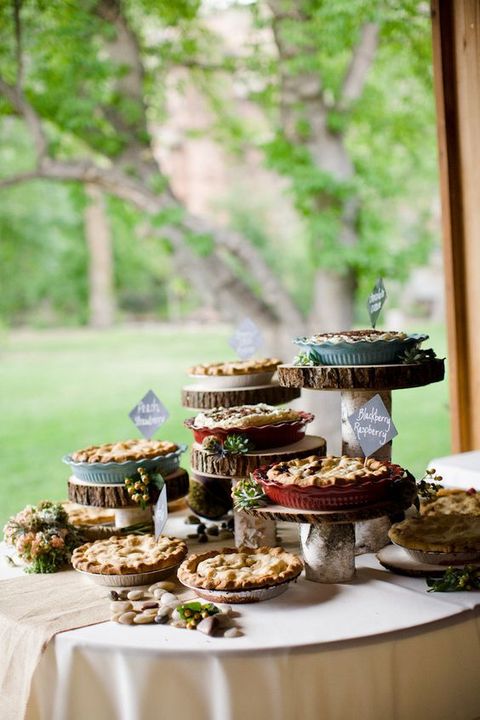 Pizza Bar
Probably one of the hardest decisions in life: Cardio or Pizza?
I believe most would choose the latter and regret after. BUT WHO CARES because pizza comes first and everything else comes second.
Yep, that's how important pizzas are because there's nothing a warm slice of pizza can't do 😉🍕(at least that's what we choose to believe in)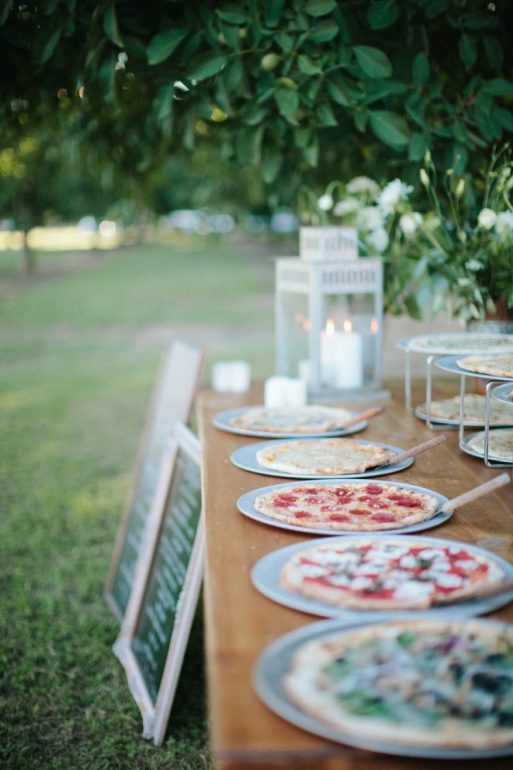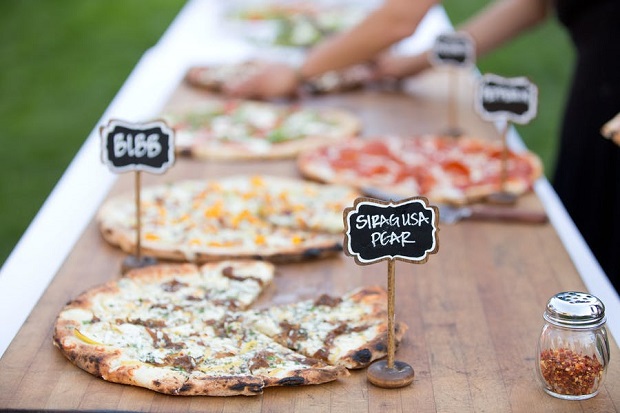 Taco Bar
Mexican food may not necessarily be appreciated by everyone's taste bud but taco? Most likely it'll be 😉Tease your guests' taste buds by serving some sour & spicy Mexican mixes to stimulate their appetite.
Sushi Bar
Another tough question comes: Sushi or Pizza?
If you are torn between sushi and pizza, then maybe season will be the deciding factor.
Some fresh sushi for your summer/spring wedding and a warm slice of pizza for your autumn/winter wedding, how about that?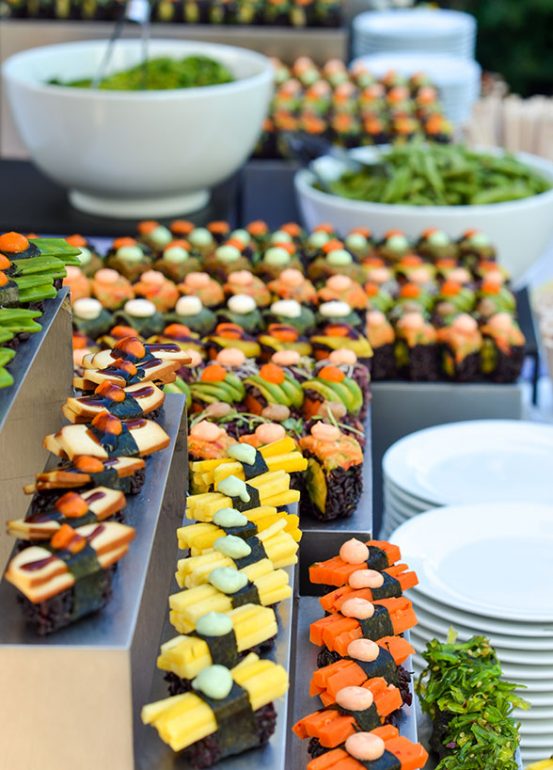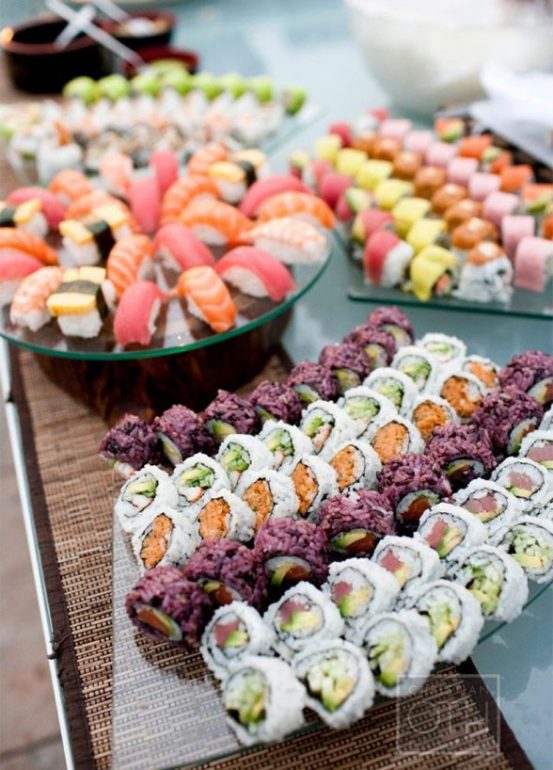 Ice Cream Bar
Bring in an ice cream cart to relive everyone's childhood – cater an old school ice cream cart, frozen yoghurt booth or a nice twist from the usual by catering an ice cream sandwich cart for your guests! Sound like a good idea too, doesn't it?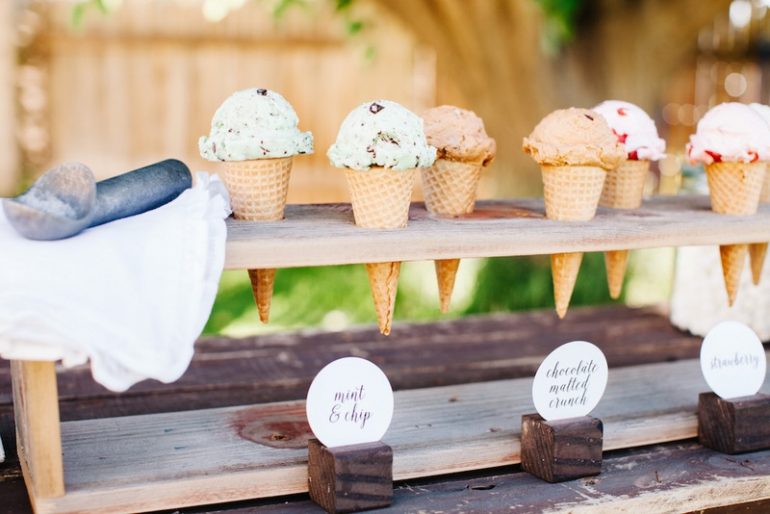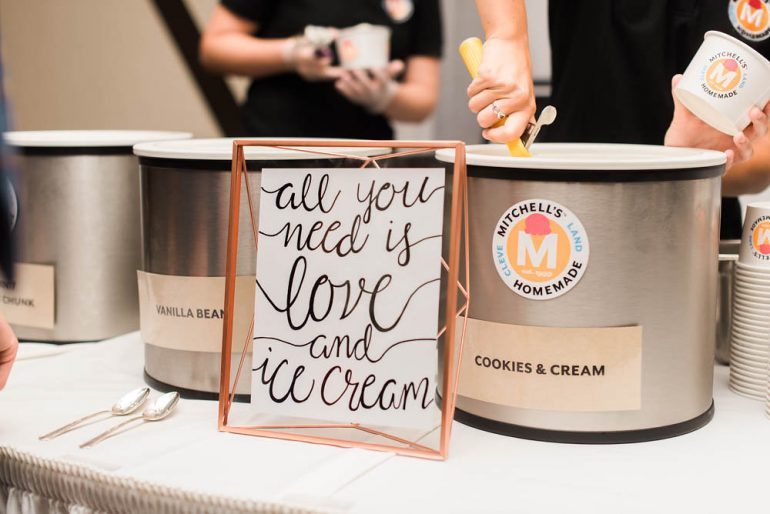 In the midst of planning a proposal/wedding?
Check us out! We are specialised in capturing couples' sweet and once-in-a-lifetime moments so think no further and head over to our website for more details about the packages we offer!