Bold colours are such an "in" thing now so we don't see why these fashion trends should not be incorporate it into weddings.
For summer weddings, yellow is definitely one of the go-to colours because it just exudes the perfect summery vibe. Also a colour that screams energy and youthfulness, you'll be able to instantly turn your ceremony into one that's filled with fun and vitality.
We have here a collection of yellow dresses for your bridesmaid at different price points  so scroll through what we have in store for you 😉
For low-key bridesmaids who shy away from bold colours, a butter colour dress that shows off the curves. This midi-length dress is conservative yet sexy with a high slit.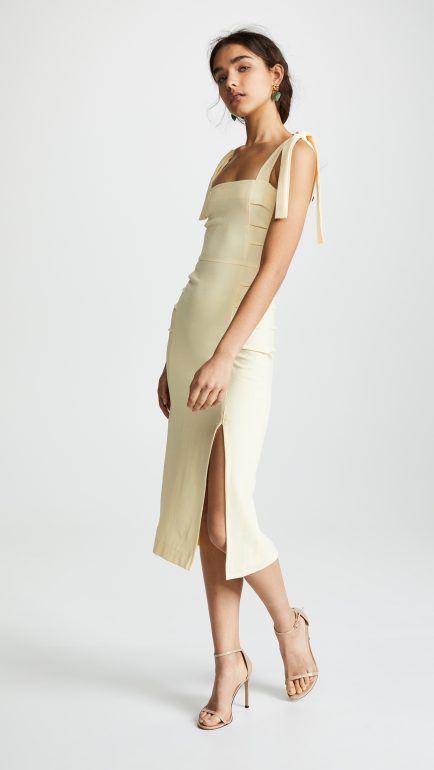 SEE ALSO: 20 White Wedding Day Sneakers for The Low-Key Brides
The high-waisted design will look ultra flattering on petite brides as it helps to elongate one's body, creating an illusion of a taller frame!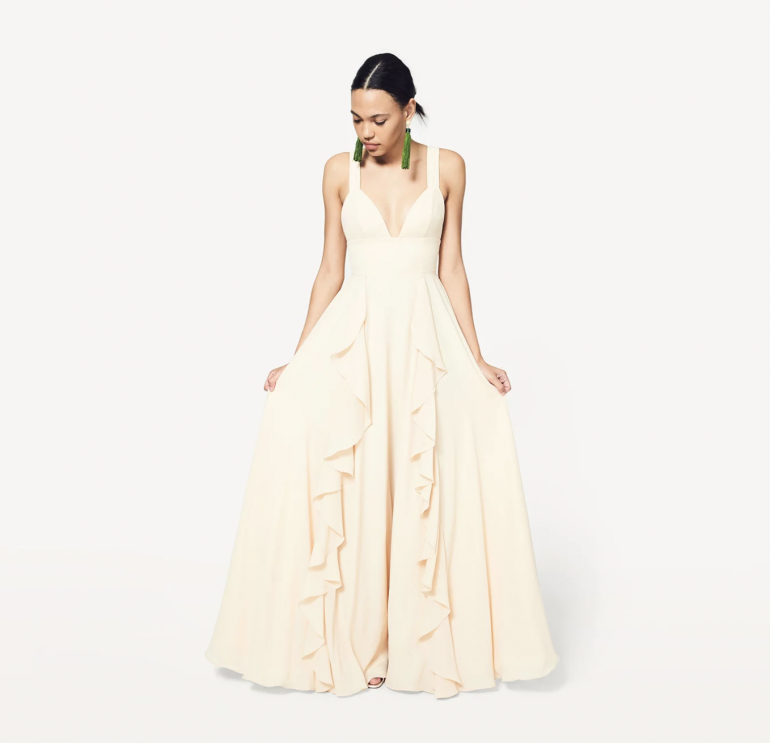 The deep V bodice ornamented intricately with beads, coupled with the ruching around the waist to accentuate the waistline completed the entire bridesmaid look.
Two-piece wedding dress has taken over the runway this season so cart out this two-piece illusion dress.  A figure-sculpting dress that flatters and enhances your female form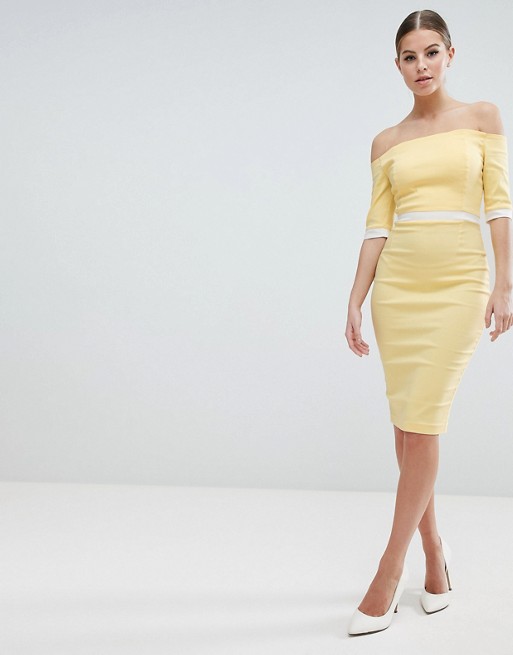 Who doesn't love themselves a pocket, especially on a formal dress? This clean-cut bridesmaid dress will best suit city brides hosting a modern wedding theme!
For bridesmaids who are confident of pulling off a full-yellow dress, this is the piece for you! The white-yellow combination looks so fun & refreshing that's is so apt for a beach wedding. And can I just say how in love I am with the halterneck design that allows you to flaunt one's sexy back 😍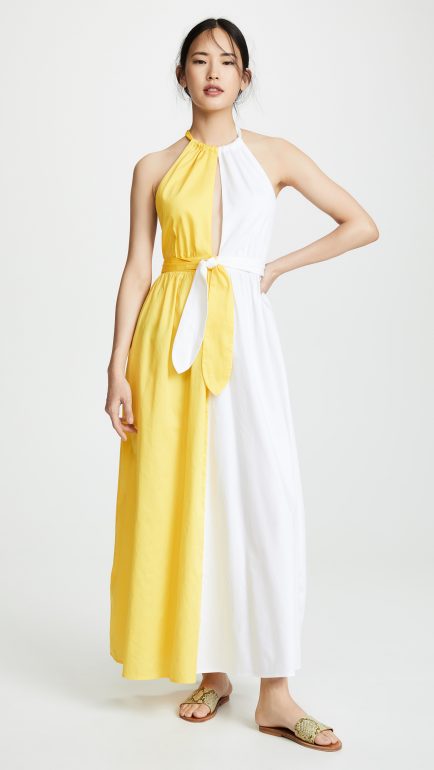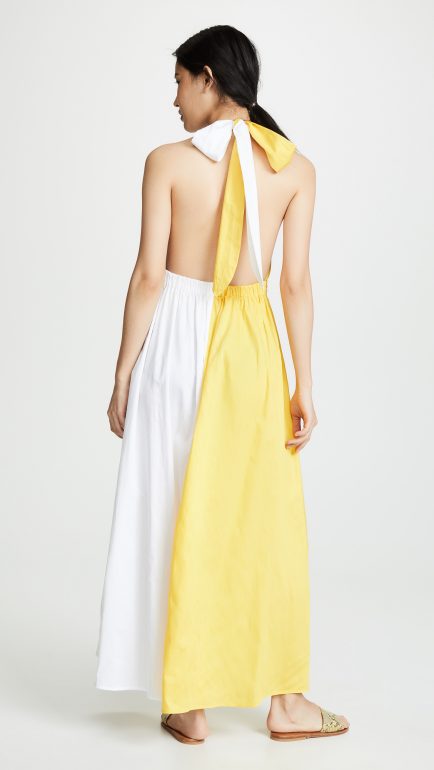 Another option for the conservative bridesmaids who don't feel comfortable revealing too much skin.  With a one-shoulder neckline, it allows them to flaunt their collarbone while keeping most of the body parts concealed.
An off-shoulder with a ruffled edged neckline helps to conceal parts of the arms and visually enhances one's bust size.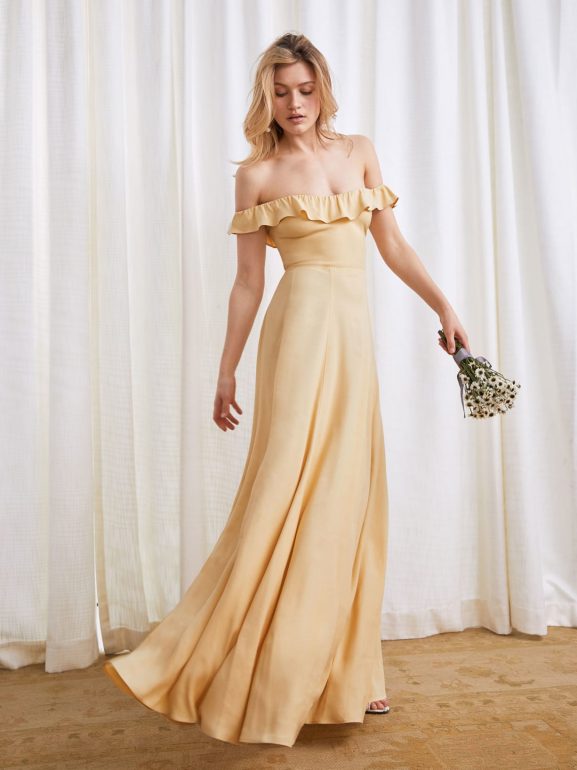 A plunging V neckline with a front high slit. There's only one word that pops in my mind – sexy.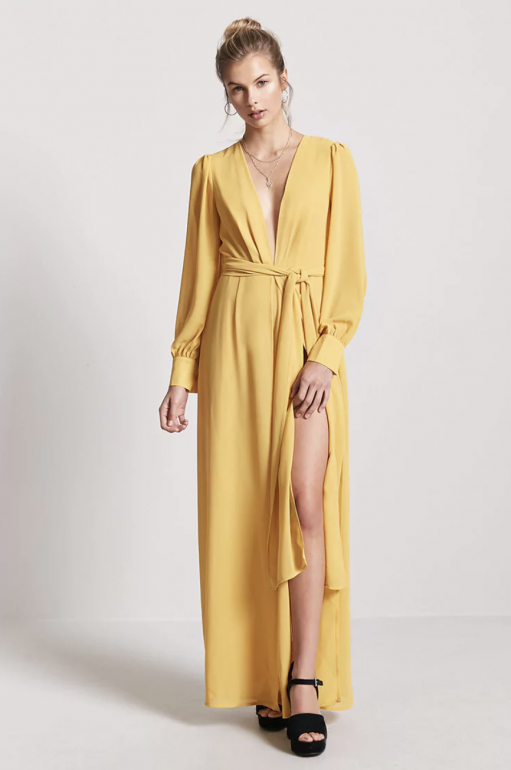 A chic and sexy piece of jumpsuit with a plunging neckline and cross-back details surely allows your bridesmaids to stand out by defying the usual "romantic dress" designs.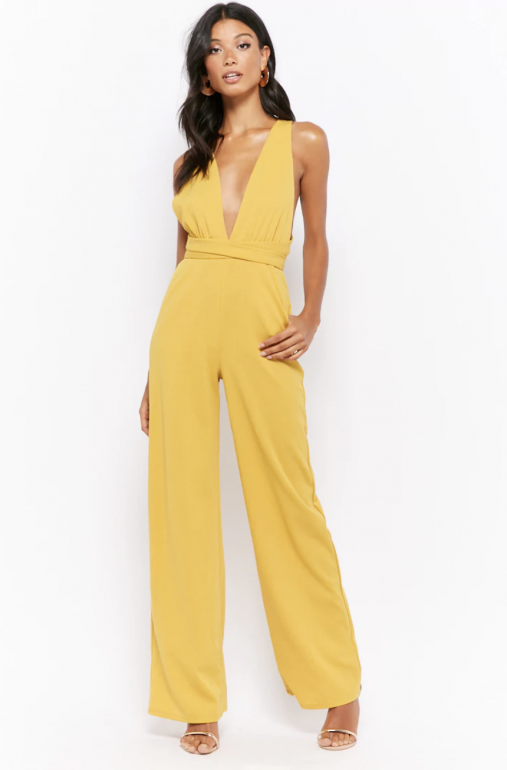 A ginger yellow piece to spice up (pun intended 😉) your wedding.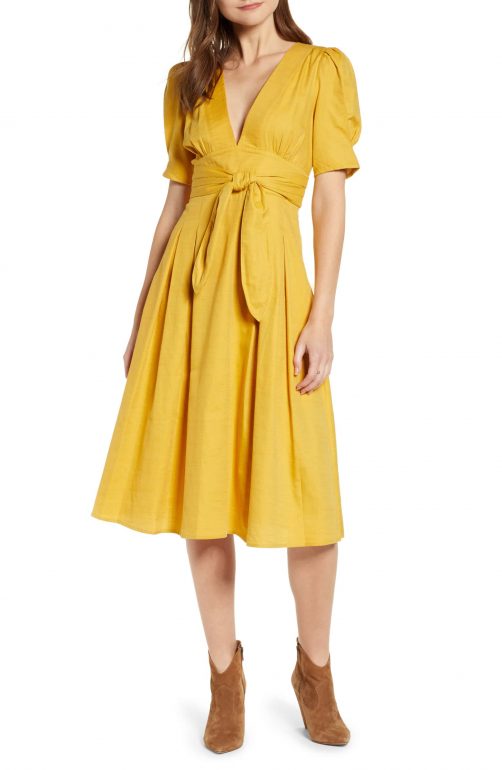 Ruffles instantly heighten the romantic and feminine elements, flattering whoever is wearing them.
A vibrant orangey-yellow piece for your bunch of outgoing bridesmaids.
SEE ALSO: 14 Styles and Colours of Brides Maid Gowns That Every Bride Needs to Know