Once you have a wedding theme and a gown in mind, your next consideration would be the type of bridal gowns for your bridesmaids. Your greatest wedding assistants of the day deserve some attention as well.
When it comes to picking a bridesmaid gown, don't hesitate to be bold! Go ahead and play with various styles & colours that will bring your wedding to a whole new level!
Style
Tube Dress
Simple yet elegant, a tube dress with its strapless design makes it a lil' sexy but not overly-revealing. It is no wonder it is one of the most picked designs. Most importantly, most people would be able to pull it off.

Drop-shoulder
One of the most popular trends in recent years and it's not hard to understand why.
The drop-shoulder detail adds sophistication to the outfit, making it look extra chic yet not losing one's femininity when worn. Also, it helps to modify certain body parts such as arms to look slimmer visually.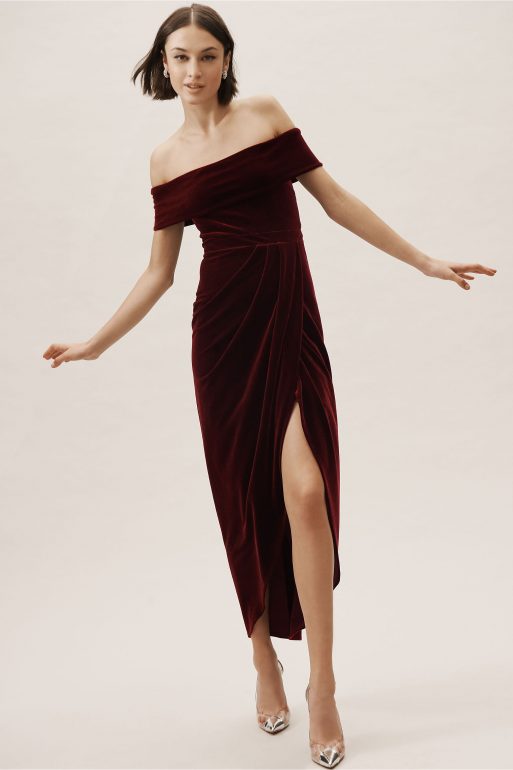 Credit: BHLDN
Cold-Shoulder
A twist from the usual drop-shoulder dress, this has additional strap details that add a lil' more sophistication to the apparel.
With slender shoulder straps, it sure does give your bridesmaids more sense of security donning in a cold-shoulder dress.

Credit: OffWhiteBride
Mermaid
A perfect choice if your bridesmaids happen to be blessed with a curvy body shape because a mermaid dress will look bomb on them!
If you happen to be planning a nautical wedding, needless to say, a mermaid outfit would echo your theme.

Credit: DiyDresses

Credit: DHGate
Lace
A classy and timeless design, this delicate and intricate piece is sure to look good on your bridesmaids or on your own wedding gown.
Credit: Coco Melody
One-Shoulder Dress
Also known as the Toga dress has an asymmetrical design that serves as a nice alternative if you would like to ditch the usual boring dress.
A good dress option for those whose bridesmaids are a little conservation and requires more coverage. This is the perfect alternative for a little sexiness while remaining concealed.

Credit: Vanessa Wu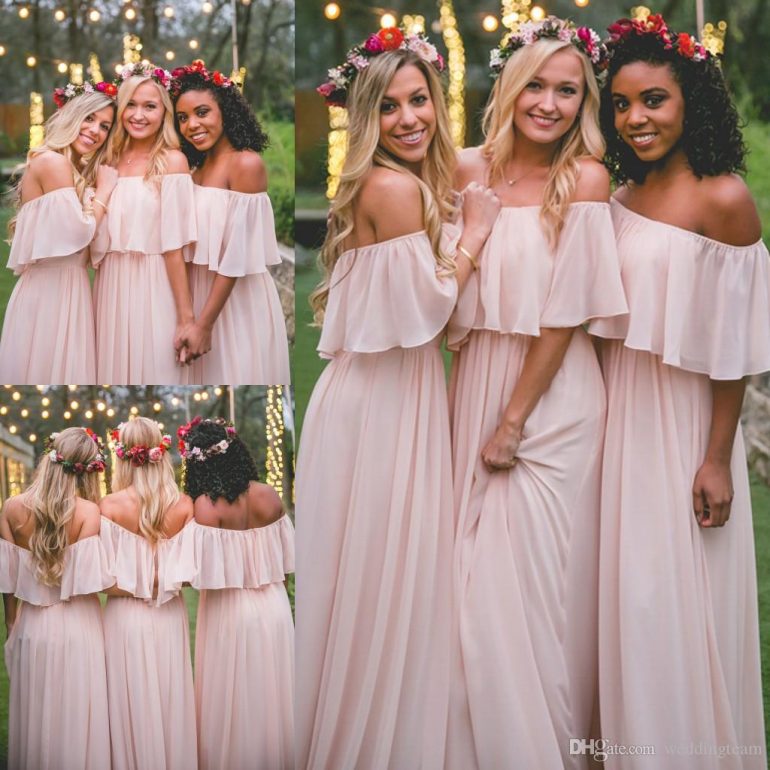 Credit: DHGate
Two-piece Separates
A pragmatic bridesmaids outfit option.
Separates are versatile that enables one to switch things up to fit different occasions. A formal wedding two-piece can be worn and matched with different tops or bottoms for a more casual everyday look. How practical!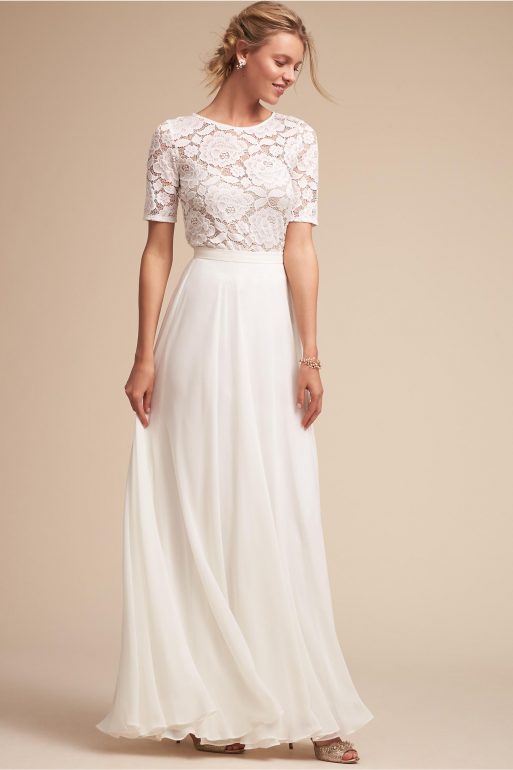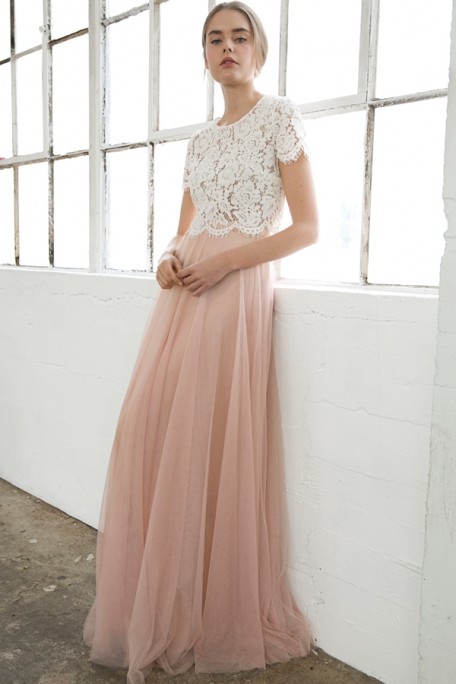 Sequins
If you need some bling for your wedding, make your bridesmaids wear sequined outfits! Opt for a full sequin dress for all-out glamour and luxe or a half-sequin skirt for a chic and sexy look.


Credit: BHLDN
Jumpsuits
Definitely the most comfortable options of em' all!
Wardrobe malfunction? Nahhhhh, won't be happening to you if you're in pants. Walk freely, dance crazily and share the bride's greatest moment at ease while remaining feminine and stylish.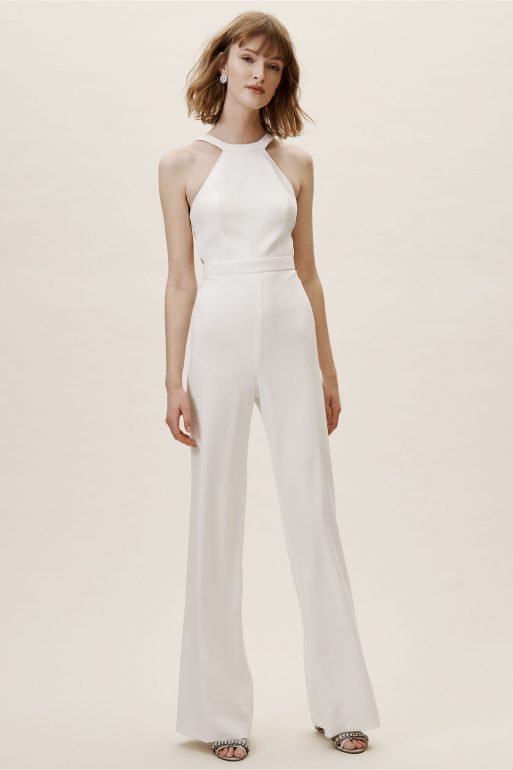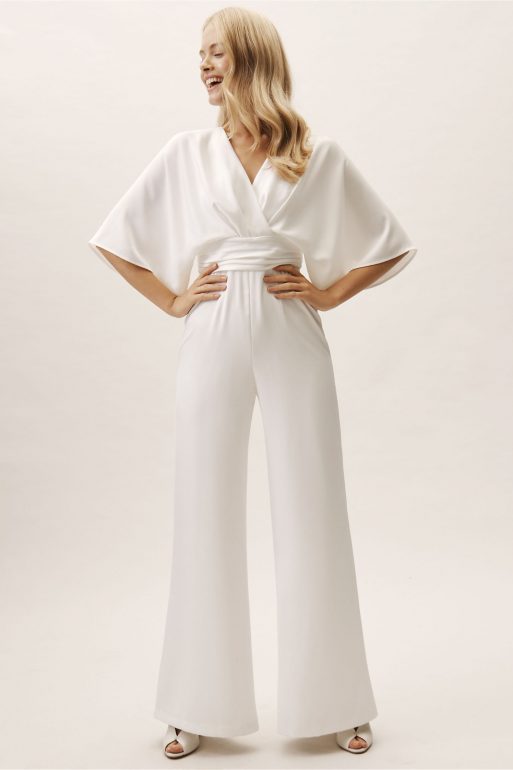 Credit: BHLDN
Florals
Some dainty floral details on your bridesmaids' dress would be an addition of a romantic vibe to your wedding.
Match your bridesmaids' outfit to your floral wedding theme for greater cohesion!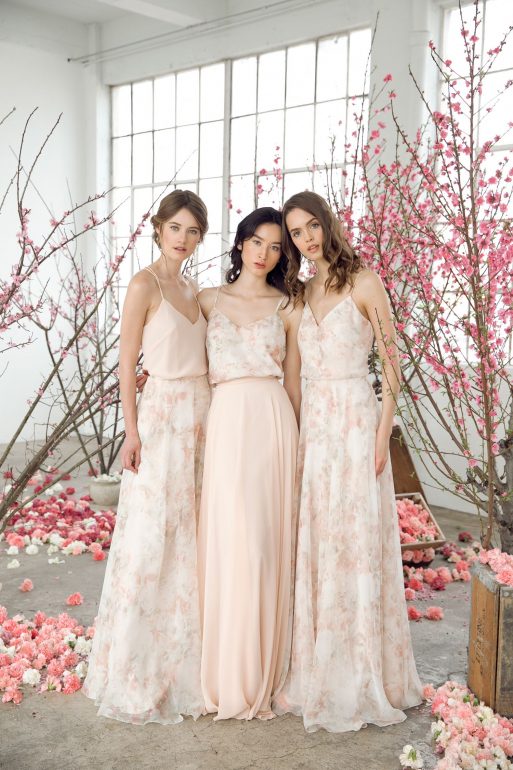 Credit: Jenny Yoo
Colours
Uniform
An easier method for both you and your bridesmaids would be to set a specific colour and all they are free to choose whichever designs they like.
In this way, they are able to purchase a cutting & design that best suits their body shape or even save money by wearing something that is already lying in their wardrobe.



Gradient
Shades of purple, pink or blue? It's up to you!
Depending on the colour palette of your wedding, pick one of the hues and have your bridesmaids coordinate their outfits based on the colour scale.
A gradient of colours is certainly going to look good in photographs!



Rainbow
This option would suit couples who are holding a colourful, whimsical wedding!
Each bridesmaid to pick one of the rainbow shades each to recreate a rainbow or just a distinctive colour from each other for a festive vibe. This eye-catching combination of colours is definitely fun for weddings.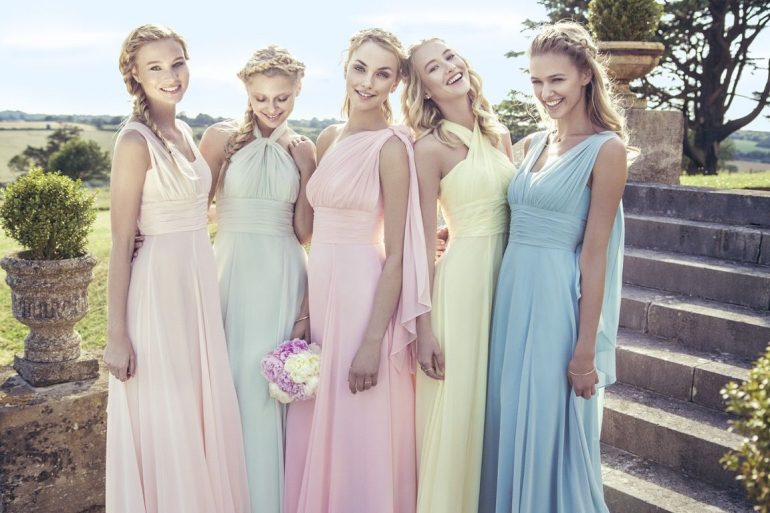 Credit: Foreverly
Bold
Go for bold hues such as tropical colours like bright red, yellow or orange for a more celebratory vibe. Especially if you're donning in a crisp white wedding dress, you are going to stand out even more with the blinding pop of colours that will create a strong contrast.
Credit: BHLDN
After settling the bridesmaids' dress, here comes the next question: "do I have to pay for their dress?"?
If you don't have an answer to that question yet, check out the next guide: What You Should And SHOULDN'T Pay For At Your Destination Wedding