There are so many things to take care of when it comes to planning a wedding. From gown fitting to food testing to renovating your new home and the list doesn't just end right here. Curating a guest list is definitely a big challenge but tracking them is another cumbersome one. We heard your wail and here we are with some useful tools to save your day!
theknot.com
The Knot Wedding Guest List Manager
You: Make a list of the people you care about most. We: Do the rest.
As claimed by The Knot, all you have to do is to create a guest list and send out your wedding invitations. Leave the rest of the job to your guests and The Knot. Specify in your invitation card that invited guests would have to confirm their attendance through the site. Understanding that there might be some non-tech savvy guests who might drop you a text or a call instead, you'd have to personally update the guest list by entering their details onto the site.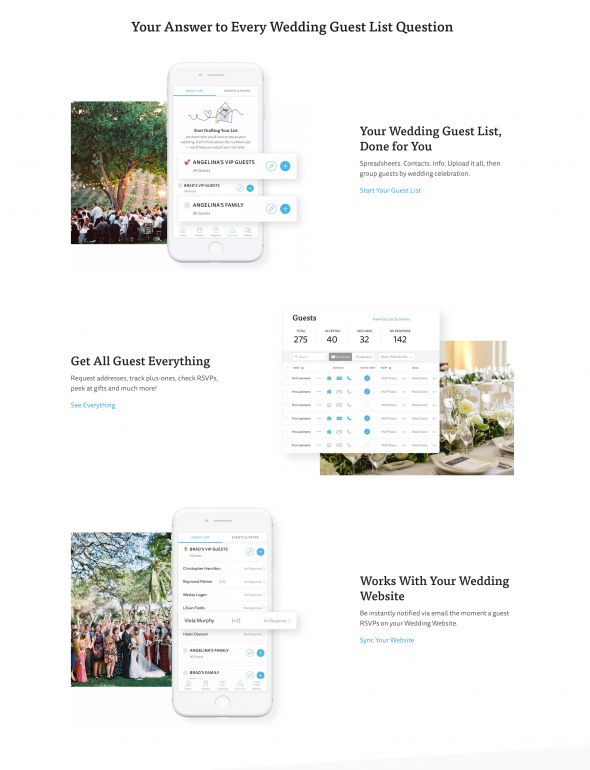 freeRSVP.com
100% free, unlimited guestlist and no personal information is required to register. Till date, there are as many as 89626 users and counting! Simply create a guest list and start inviting your family members and friends. You can do this by importing your Facebook friends or create invitations through the platform.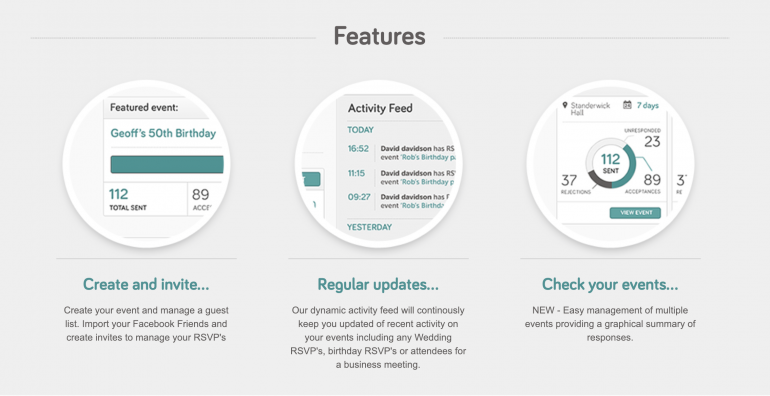 Weddingwire.com
Manage multiple events such as wedding reception, wedding ceremony and bridal showers with ease! When it comes to inviting guests, import them from your contacts or add one by one and organize your guests by any category.
Besides collecting RSVPs, there is a unique function of assigning seats as well! Your guest list automatically syncs with your WeddingWire Seating Chart to make seating placements easy for you!
Another piece of good news for you people who are always on your phone. WeddingWire has an app for you to plan on the go!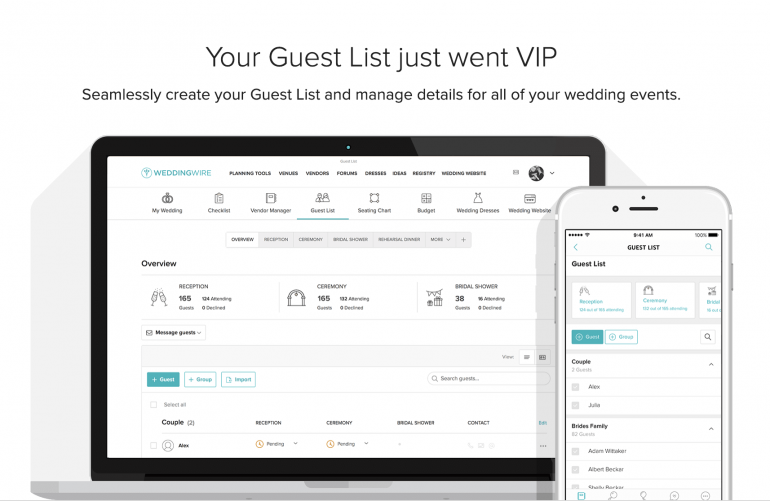 RSVPify
It not only does the basics, but there are many other features that can be found on this website! One of the most attractive features is definitely the Drag-And-Drop Seating Charts, which allow you to drop the confirmed guests to the table of your choice! Changes can be made easily as well so you can take your time to figure out the best seating arrangements for your guests!
The second alluring feature is none other than the Guest List Tracking that ensures that only invited guests can RSVP – choose who gets to bring their +1 😉Tracking who is coming and nudging them for response are just a click away.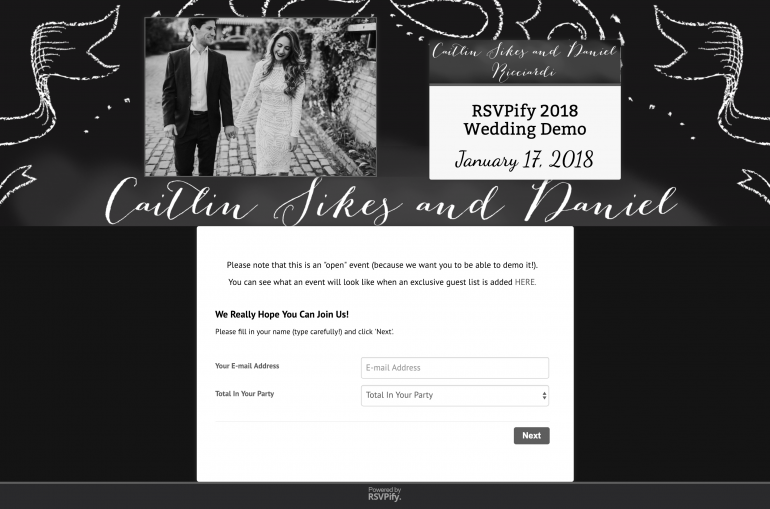 Invitespring.com
Create an event and send out your wedding RSVP website through a URL or a QR code. Some of the features include bulk guests upload, add to calendar and customised URL. The bulk guests upload feature allows you to upload your list of guests from excel spreadsheet and continue planning through the website. The "add to calendar" function enables your RSVP guests to save the date to their calendar after receiving an email confirmation.
If you want to take a look at how the RSVP page might look, View Demo before creating an account.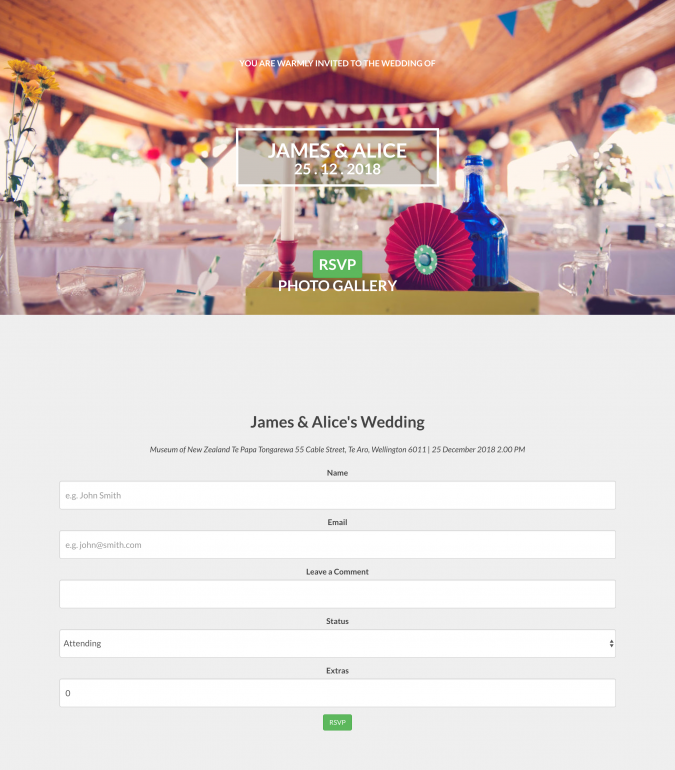 We hope these are able to ease the pressure of tracking your guests' attendance!
If you are still searching for a gown for your big day, read our Top 5 Coloured Wedding Gowns That Will Look Extraordinary In Your Wedding Photos for some inspirations!
We provide gowns and wedding photography services so check us out at our website for some attractive packages!