Wedding gowns have always been the typical white colour since as long as we can remember. White is a beautiful and pure colour that looks gorgeous on your wedding day but a pre-wedding shoot is when you should spice things up!
Most of our pre-wedding photoshoot packages comes with 2-3 gowns for you to play around with. You will be spoilt for choice and you can try all your favourite colours without having to compromise on any!
Here are our top 5 colours that many brides go for and they look amazing in photos!
1. Red
Red is an exceptionally popular choice among many of our couples because of its bright boldness. It screams sensuality and looks stunning in almost any setting. Mysterious in dark places and sexy in bright landscapes, this is the perfect gown to choose if you want to show a different side to the innocent white wedding gown.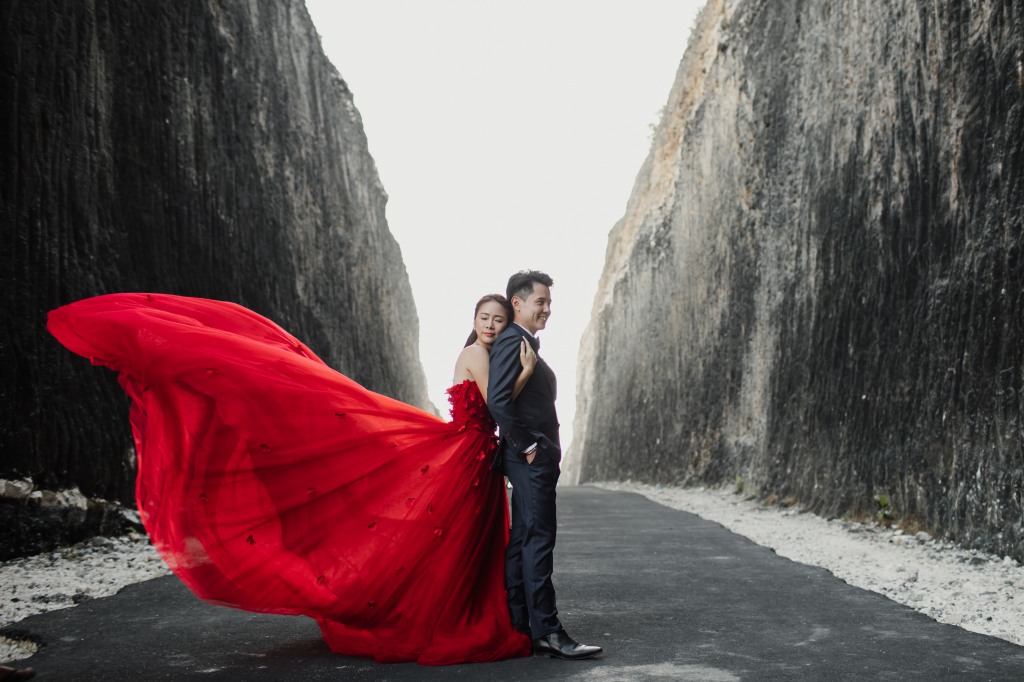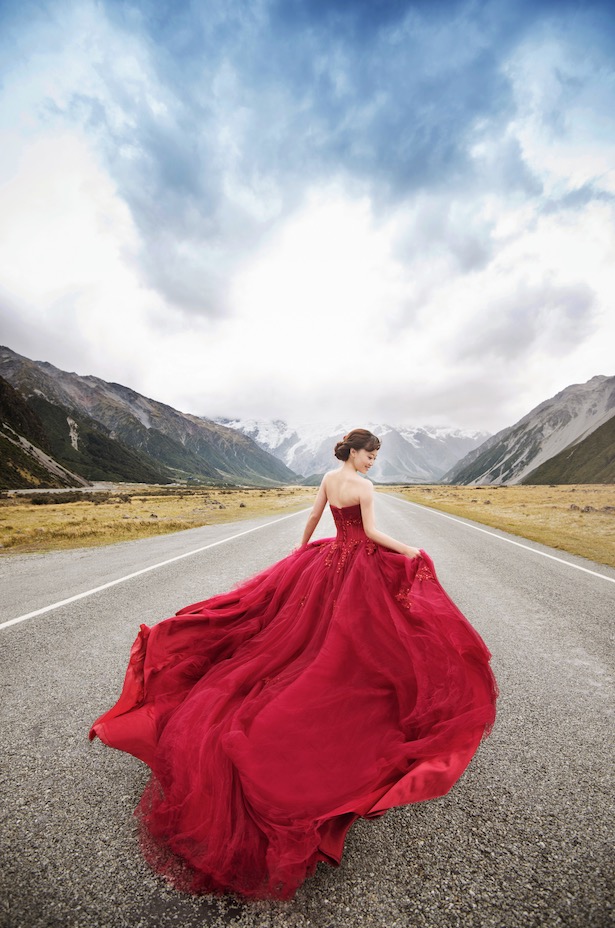 2. Blue
Blue is another of our brides' top choices. There are many shades of blue from turquoise to navy and each one of them exudes a different feeling. Royal blue is a popular shade because of the classiness that it gives off. If you prefer a more vibrant and girly shade, you can go for a Tiffany blue dress that is bordering on mint!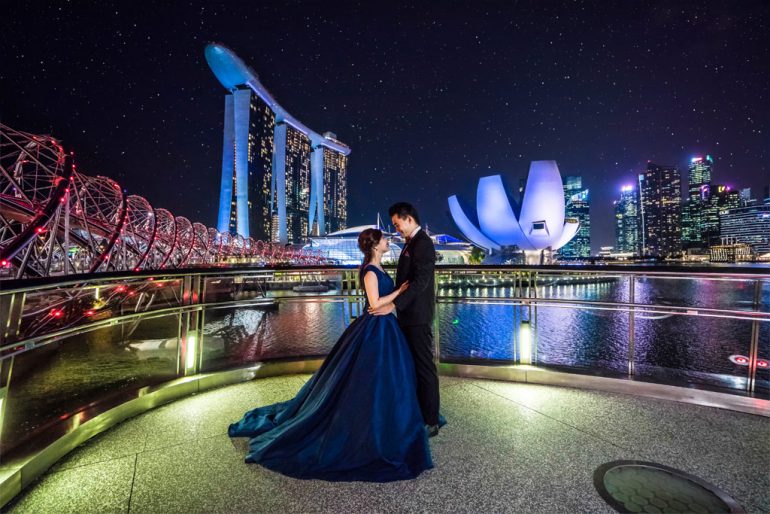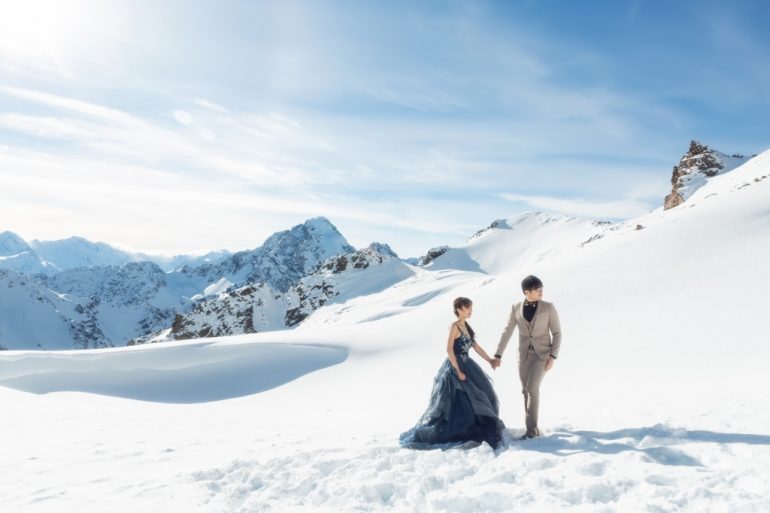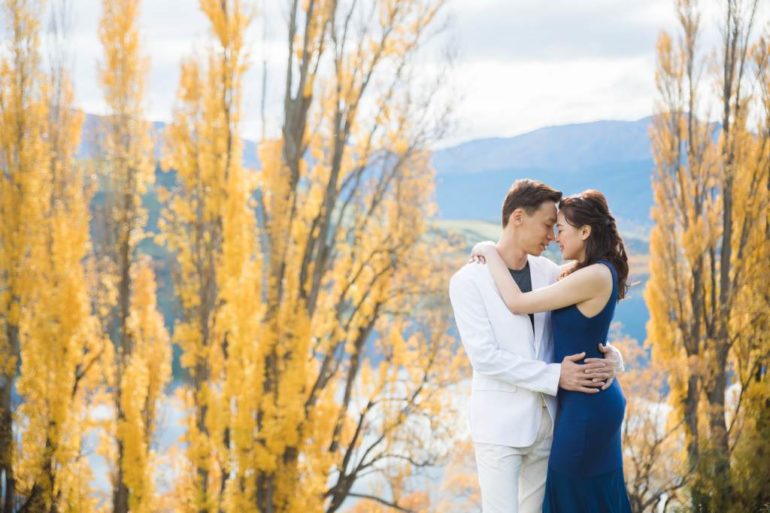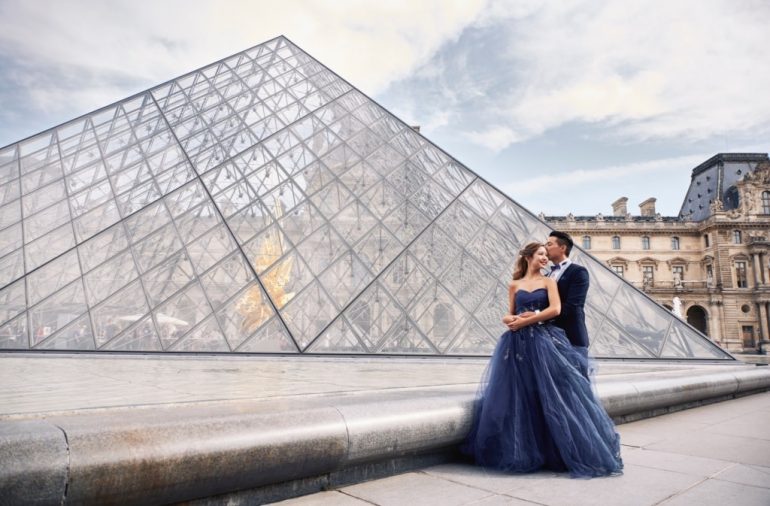 3. Pink
One of my personal favourites and many girls' too! Pink dresses look super feminine and it is perfect for taking photos in a brighter setting. Your pictures will turn out extremely vibrant! They also work well in darker places and you can be sure than all the attention will be on you.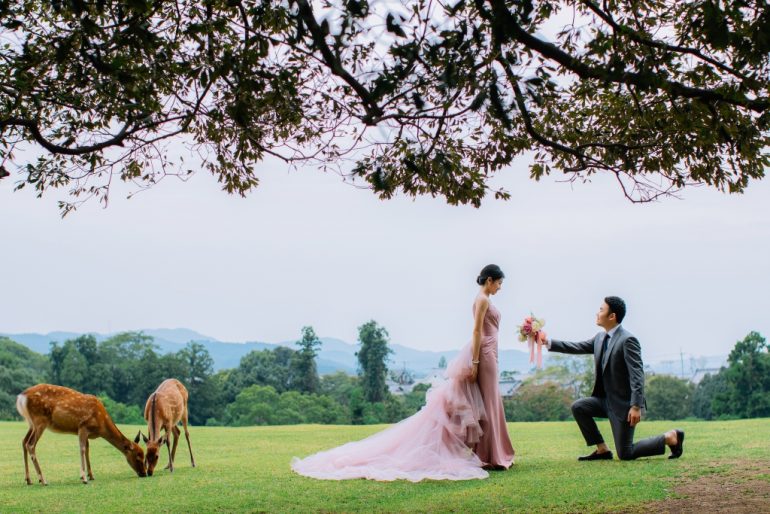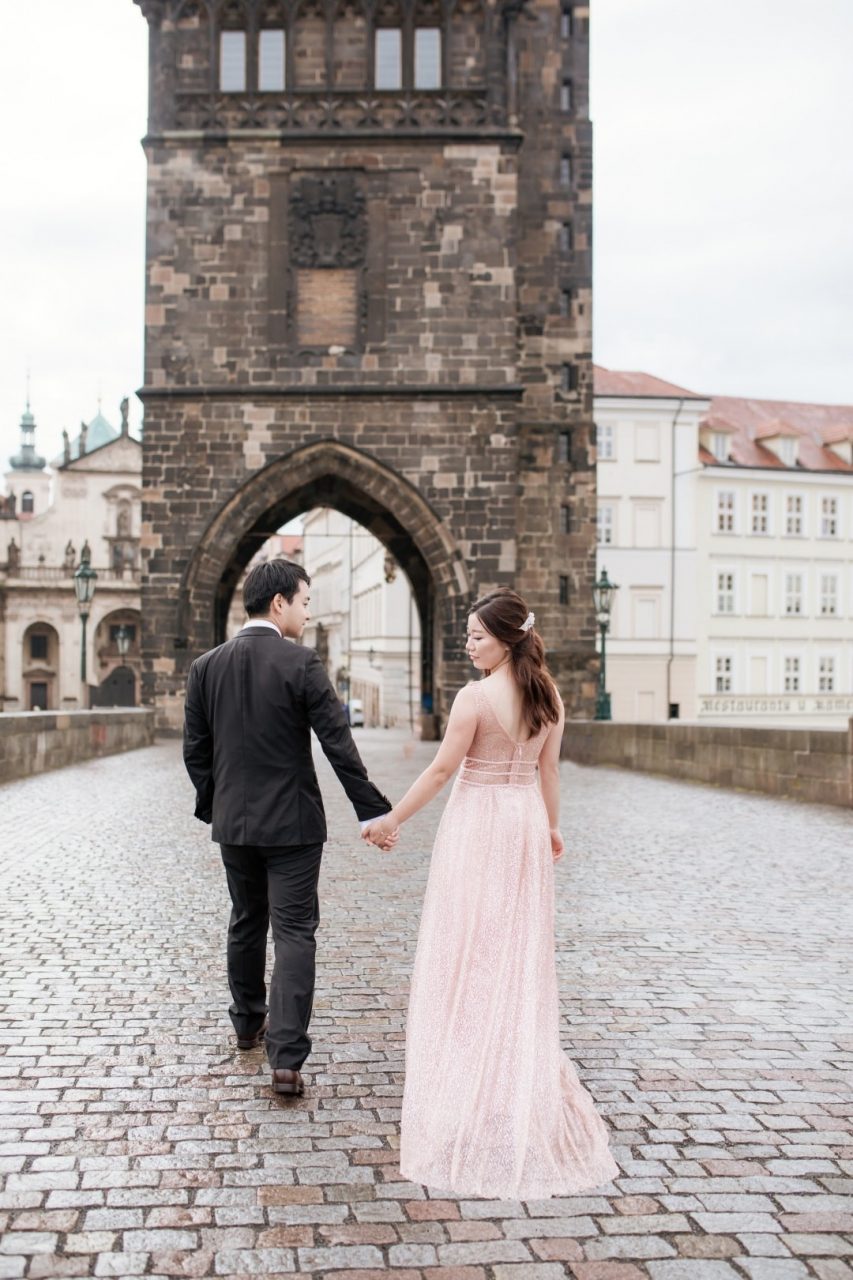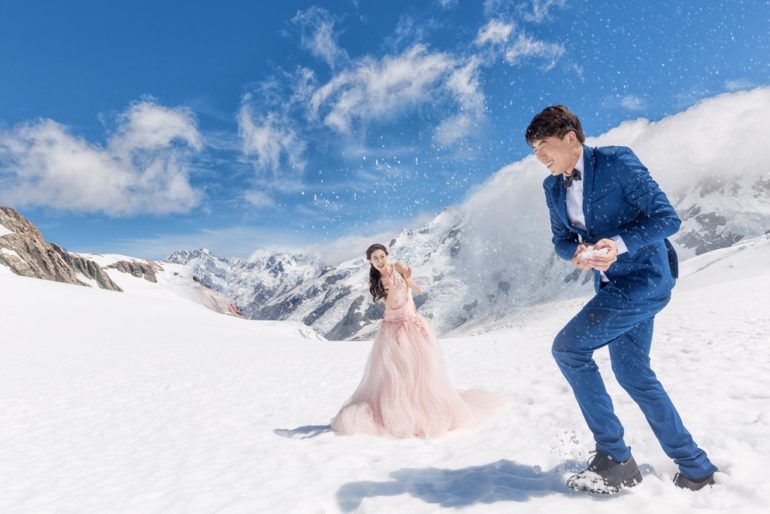 4. Yellow
Not as popular as the rest but a sunny yellow colour still adds a pop to your pictures! Yellow is good if you are shooting at natural landscapes. Perfect for happy-go-lucky couples who want to brighten up the photos!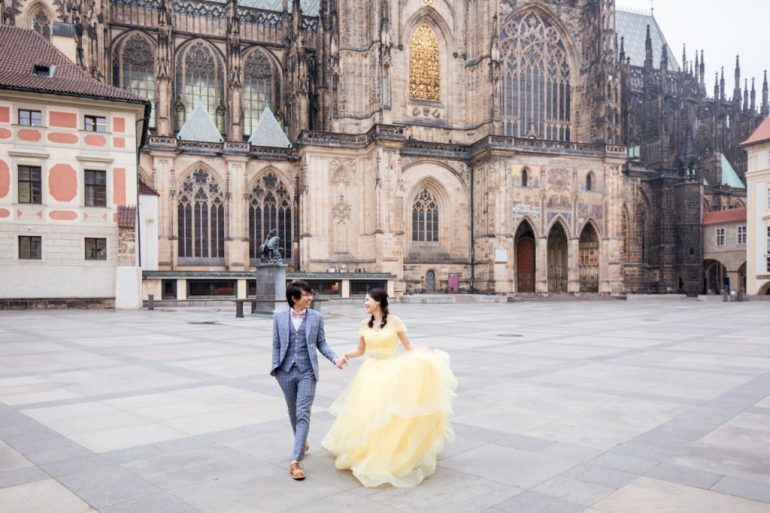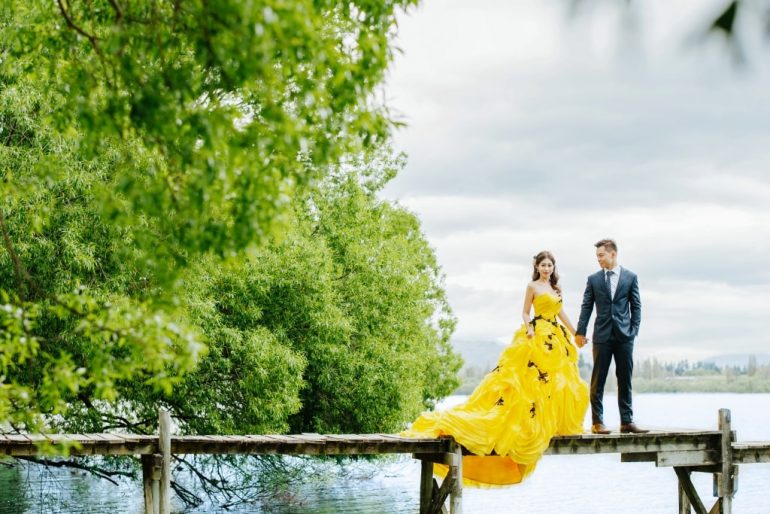 5. Black
A little black dress is a must-have in every girls' wardrobe. Black dresses are known to accentuate your figure and they look so elegant. Black may not be as popular as other colours above but it is still a great colour to change into if you're bored of the usual bright colours!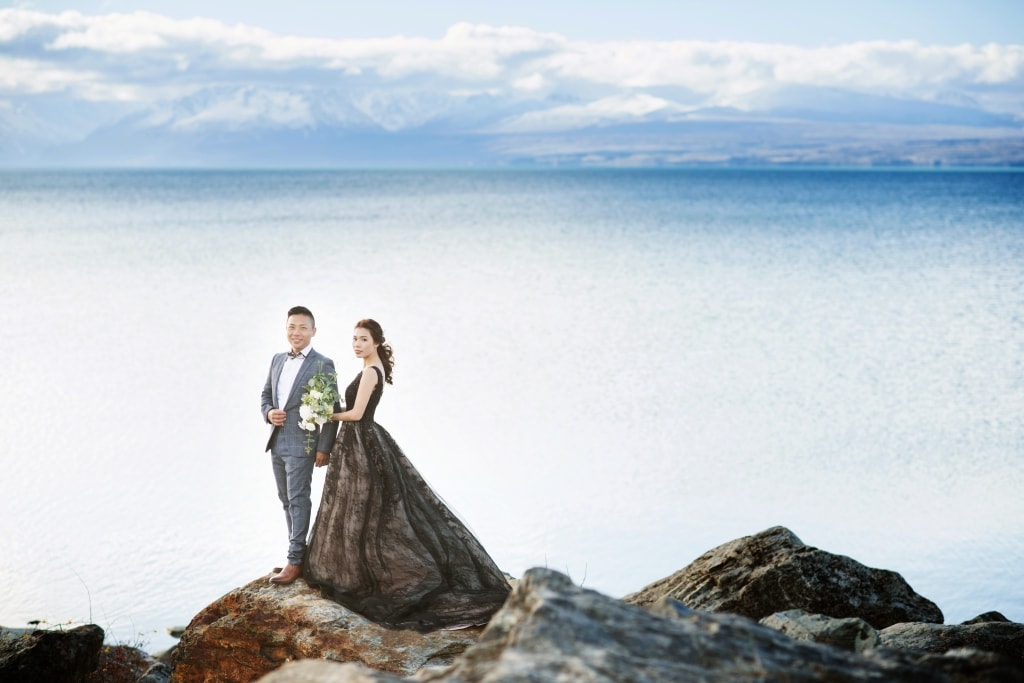 Which one is your favourite colour? Let us know in the comment below!
If you are looking for a pre-wedding photographer, do head over to our website for more information!