There are countless myths and grandma superstitions that you will be hearing when planning your big day and it's going to be a hassle trying to incorporate them all.
While some myths are downright ridiculous and undoable, here are a few simple ones that you can bear in mind jusssst in case~
PLEASE Rain On My Parade
This is a tricky one. Rain can be a pain if you are planning an outdoor wedding but for couples who aren't afraid of going through a little trouble for good luck, here's one for you!
Rain symbolises many good things like "cleansing" and "fertility" so don't feel too bad if there's a drizzle on your wedding day!
If you really want rain on your wedding day, check out the weather forecast for the rainy seasons.
SEE ALSO: 11 Wedding Photos That Shows Rain Is A Blessing In Disguise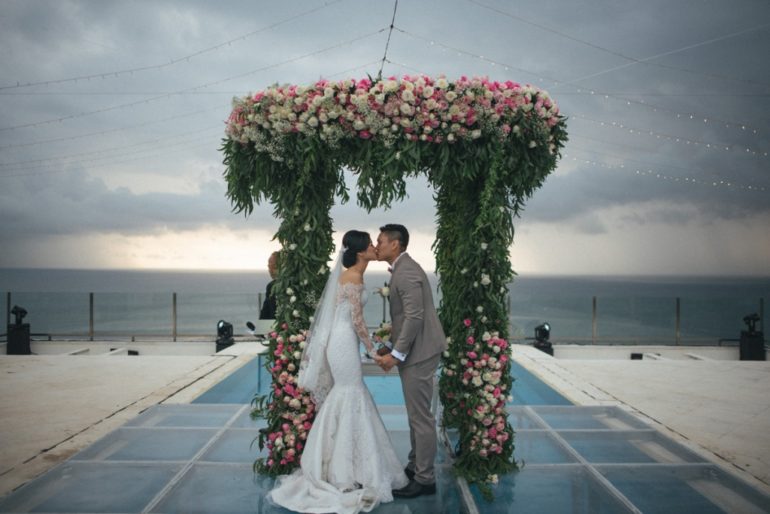 Old, New, Borrowed And Blue
This is a longstanding English tradition saying that a bride has to incorporate something old, new, borrowed and blue into her wedding outfit. Something old symbolises continuity from your past, new symbolises optimism for what's to come.
You will also have to borrow an item from one of your married friends so their good luck rubs off on you too (choose your friend wisely though). Something blue represents fidelity so that may be a colour you want to include in your bridal bouquet!
SEE ALSO: Bridal Bouquet Colours And What They Symbolise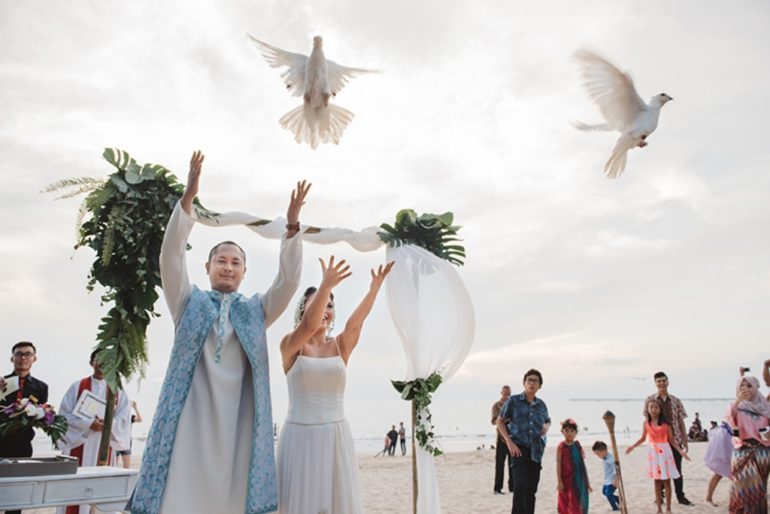 Jingle Bells
This is a rather silly superstition that the sound of bells on your wedding day will help to keep evil spirits away and maintain a harmonious family life. But since it isn't that difficult to fulfil, many brides still follow this tradition by hanging some small bells on their bridal bouquet.
You can also find other unique ways to incorporate bells into your venue decoration or wedding favours!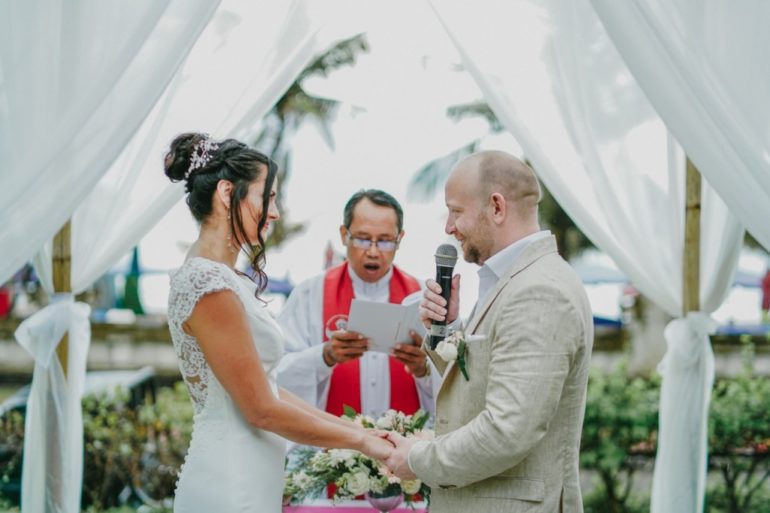 Hair Combing Ritual
All Chinese couples should know of this tradition since it is practised by almost everyone and shown in all Chinese dramas. The simple hair combing practise represents the bride and groom's transition to a full fledged woman and man.
The practise requires the couple to shower with water infused with pomelo leaves before changing into a set of brand new pyjamas and undergarments. Thereafter, a carefully chosen woman will perform the ritual in their respective houses while reciting:
一梳梳到尾, – "May your marriage last for a lifetime"
二梳百年好合, – "May you be blessed with a happy and harmonious marriage until old age"
三梳子孙满堂, –"May you be blessed with an abundance of children and grandchildren"
四梳白发齐眉. –"May you be blessed with longevity"
Don't forget to finish off with a bowl of glutinous rice balls that represents sticking together through thick and thin!
Avoid Knives As Gifts
Not sure who came up with this one but knives are said to symbolise a broken relationship and that's a risk we don't want to take!
Out of goodwill, your wedding guests may gift you with cutlery sets from the newlywed home. To avoid this superstition, simply give them a dollar to consider it a purchase instead of a gift!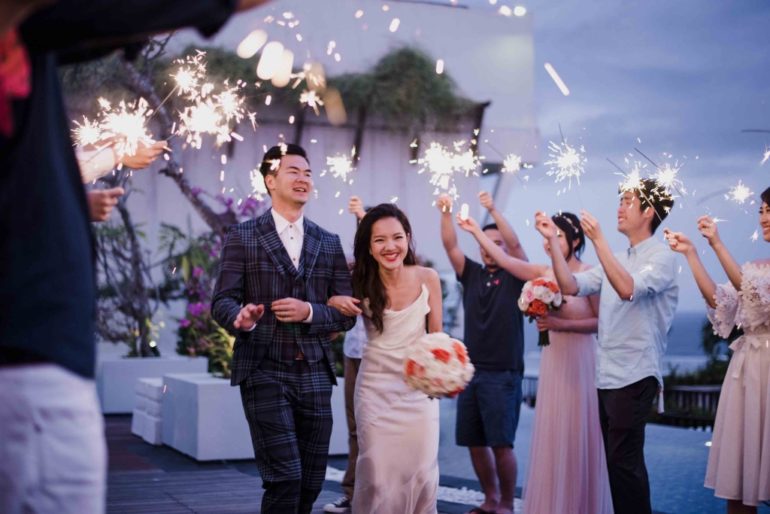 Sand Ceremony
The traditional sand ceremony is a common practise during Bali destination weddings. The bride and groom will each hold a bottle of distinct coloured sand and pour them into a bigger vase.
This unity ceremony symbolises lifelong commitment and the joining of their two lives to create an even more beautiful one. It is an interesting ceremony and you can keep the jar of sand afterwards as memento.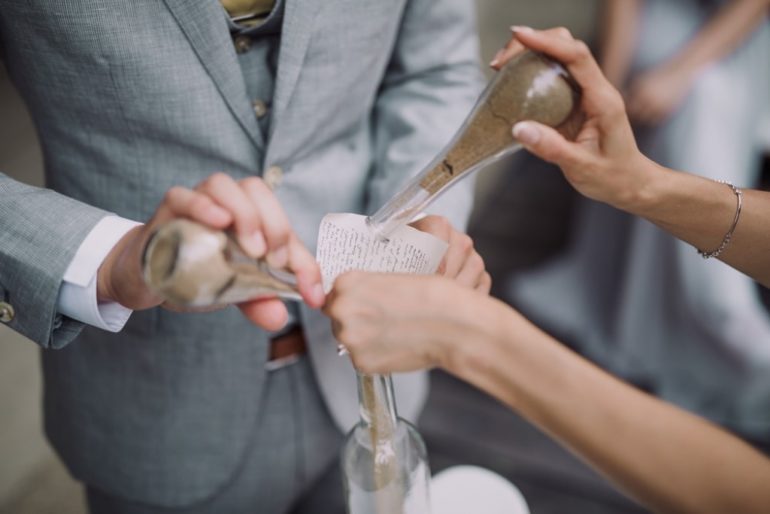 Tears Of Joy
Some brides may be worried about ruining their makeup if they start bawling on their wedding day but tears actually represent a life of happiness! It symbolises that a woman has shed all her tears and will no longer shed any during her marriage.
So girls, open your tear gates and let it go~ (just make sure your makeup is waterproof)
SEE ALSO: 8 Popular Makeup Trends to Borrow For Your Wedding Day

Hire A Wedding Photographer
Are you looking for a photographer to cover your wedding day?
OneThreeOneFour is shoots for both local and destination weddings and we would love to document your big day!
Learn more about our wedding photography service in these popular destinations, Bali, Phuket and Singapore.