When someone mentions bridal boutiques in Singapore, the famous Tanjong Pagar stretch always comes to mind. The entire street is lined with bridal boutiques that are blindingly white, with intimidating mannequins at the shop fronts, watching your every step.
Are you a hipster couple who wants a more unique and private gown fitting experience?
We have just the place for you!
OneThreeOneFour is a pioneer in destination photography and we have just opened our very own gown boutique in the heart of the unassuming Macpherson estate.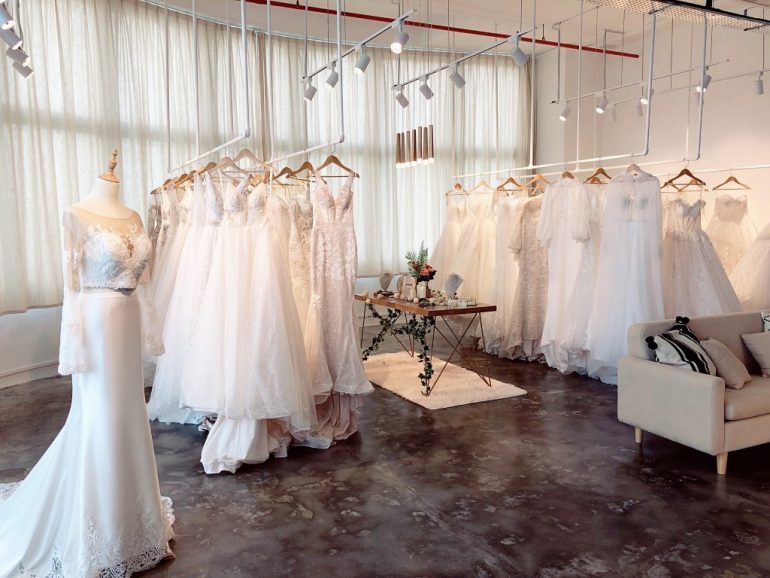 You will be impressed with our all-inclusive packages that include gowns, photography, make-up and more!
Here's what you can expect from our one-of-a-kind rustic boutique that you'll fall in love with from your very first step!
Gown Collection
We have an extensive collection of wedding gowns suitable for any body shape. From mermaid dresses to ball gowns, there's so many dazzling gowns for you to try on! We also have a collection of coloured gowns for your evening wear.
Undisrupted Service
We consider ourselves more of a service provider than a retail shop, so excellent service is always our top priority. All clients are required to book an appointment before coming down to our shop so you can be sure that you will not be disrupted by random customers stepping in for a casual look at the gowns.
Top Notched Photography Services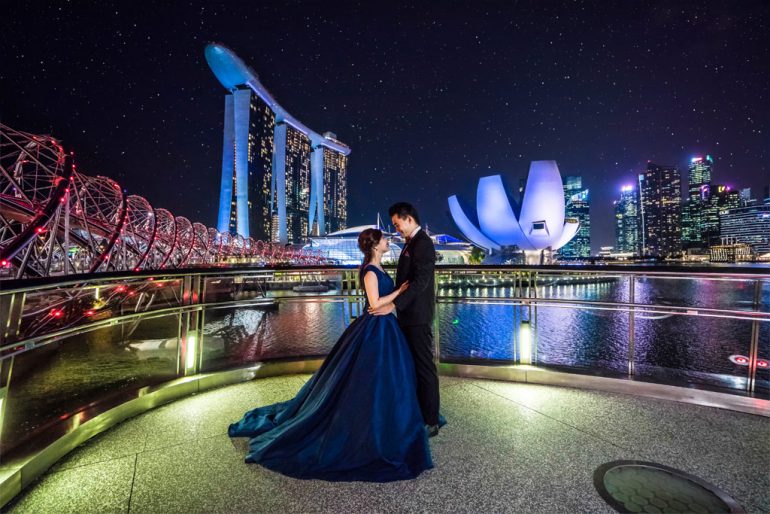 Before we were a bridal boutique, we were first a photography company. Staying true to our roots, we have found a way to intertwine these two services intimately to provide an all-inclusive package for our Singaporean couples!
We do not consider photography an extra benefit or an additional service but instead, prize it as another of our main selling point. All our photographers are handpicked and screened through thoroughly to ensure the best experience for our clients.
Choose Your Wedding Photographer
For many other boutiques, they usually come with an accompanying photographer who will shoot for you in the studio. However, we respect that every couple has their own preference and no one photographer can satisfy everyone's needs.
As such, we have a our Singapore team who specialise in a variety of styles that you can choose from. We know how important your wedding is and we want your pictures to be nothing less than stunning! You can look through our portfolio here.
Pre-Wedding + Actual Day Bundle Promotion
Since our niche is in overseas wedding photography, we have incorporated that into our bridal packages.
You can choose to have your pre-wedding photoshoot at any one of our destinations and top it up with an actual day bridal package to enjoy bundle promotions!
Our packages are inclusive of make-up, transportation and gowns so everything will be settled all at one place!
We pride ourselves to be transparent with our pricing and hence all our prices are upfront with ZERO hidden costs. No need to go through the tedious e-mailing for quotes because we know how frustrating that can be!
You can find out more about our destination pre-wedding + actual day packages. If you are not planning for a destination shoot, fret not, we also have local pre-wedding + actual day bundle packages!
Book An Appointment Today
Would you like to share your once in a lifetime experience with us? If our package interests you, head over to our website to book an appointment now!
We have limited slots every day to fulfil out promise of 100% commitment to each client, so pick your timings early!