Rain could possibly be one of the most unwelcomed occurrences in our daily outdoor adventures but even more so when it falls on an important day like that of your pre-wedding photoshoot. Couples check the weather forecast weeks in advance and look out for daily updates to ensure a hassle-free photoshoot session. Unfortunately, weeks of anticipation will not call off the rain if it decides to happen.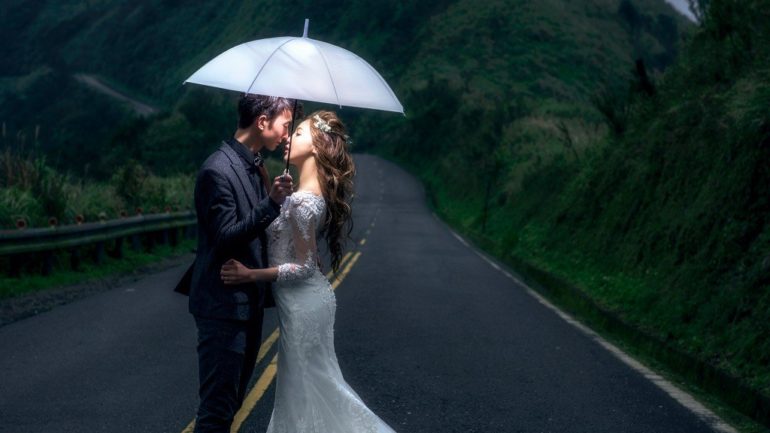 It is understandable why people try to avoid rainy days at all cost as the rain can cause many unnecessary difficulties. However, a beautiful couple should not have their spirits dampened by the rain on their special day.
Here are a few ideas for taking the most breathtaking pre-wedding photos so that you will never have to take a rain check even on the rainiest of days.
Needless to say, umbrellas are a necessity for rainy days and here's our recommendation on how to use your umbrella as a statement piece to add an extra touch to your photos.
1. Transparent umbrellas for illuminating your faces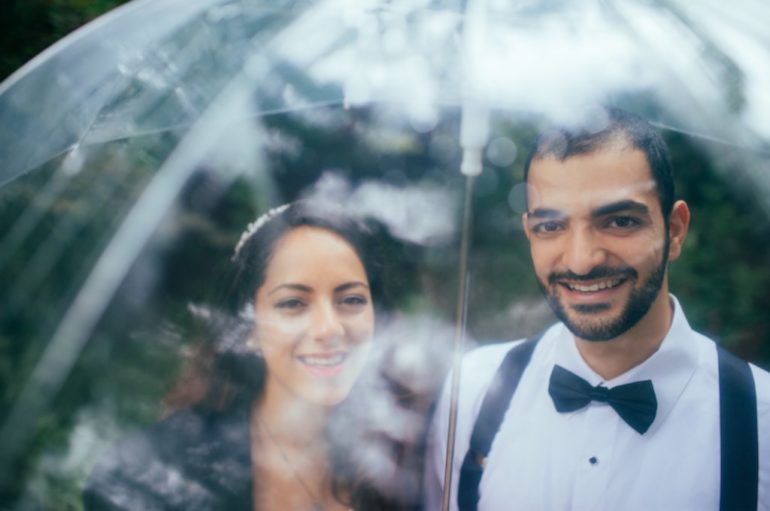 2. Focus on the droplets for a dreamy feel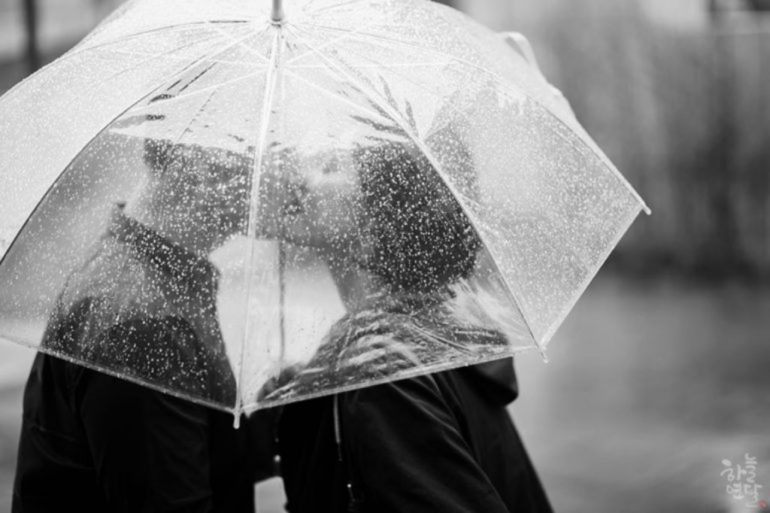 3. Bright umbrellas for a dash of colour even when the skies are gloomy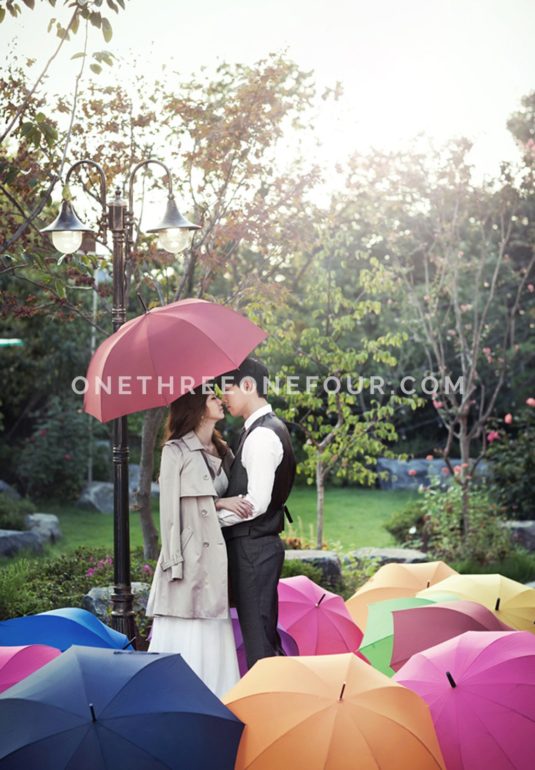 4. Use a Wagasa for a traditional theme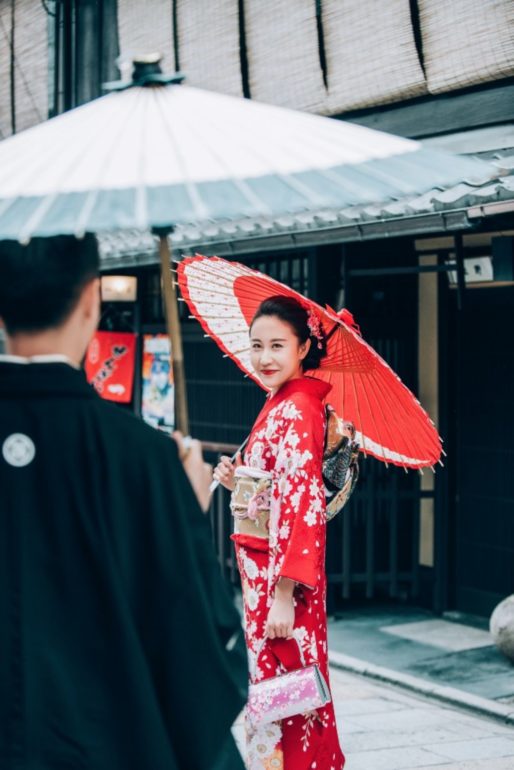 When the rain is too heavy and umbrellas won't work, head indoors! Let the falling rain add some innocence and charm to your pictures.
5. Nestle in the arms of your partner as the rain washes your worries away
Credit: OneThreeOneFour (SUMstudio)
6. Trickles of rain are perfect substitutes for fairy lights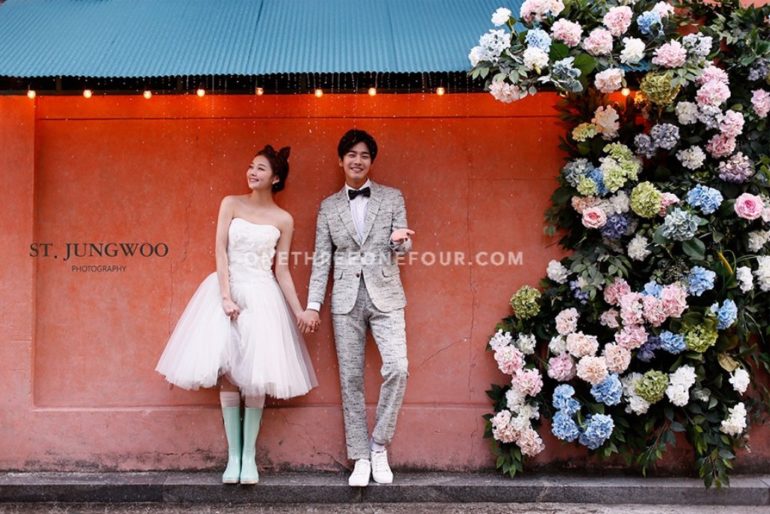 This is for the adventurous and fun-loving couples. Get out in the rain, jump on puddles, have fun and create a wonderful memory with your best friend and your lover.
7. What better time to dance in the rain?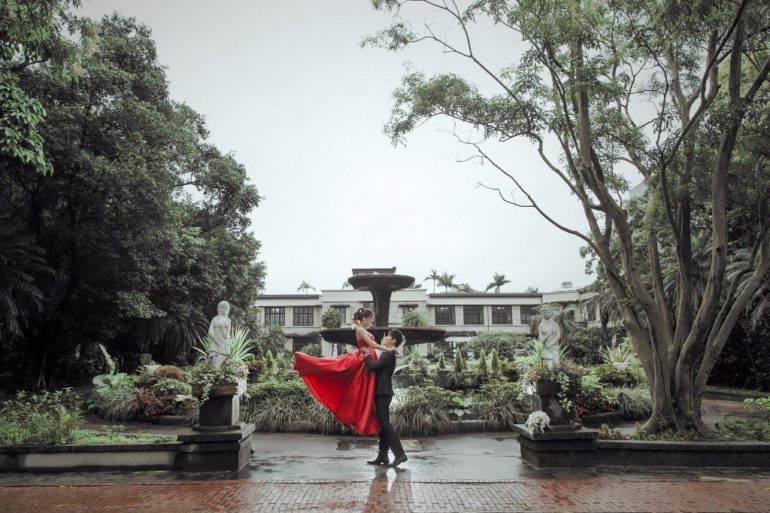 8. Reflections on the floors create a magical touch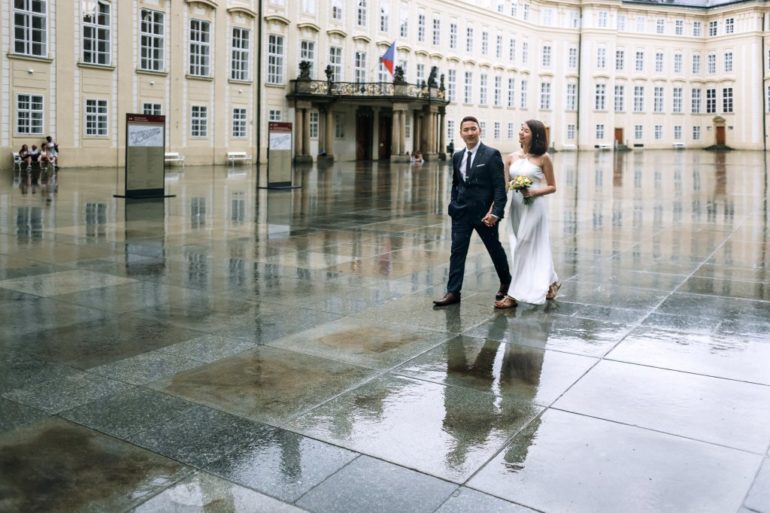 There is an extensive selection of poses to choose from and here are some of our top poses that exude elegance and romance in every angle.
9. Heaven's way of bringing you closer
What better excuse to get a little intimate with your partner than squeezing under an umbrella together?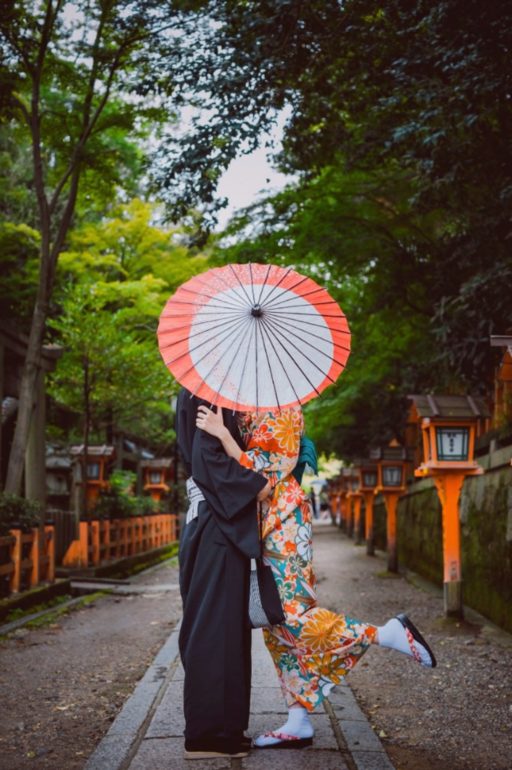 10. Sheltering you from the storm
A marriage is bound to be turbulent but rest assured that your better half will always be here to go through thick and thin with you.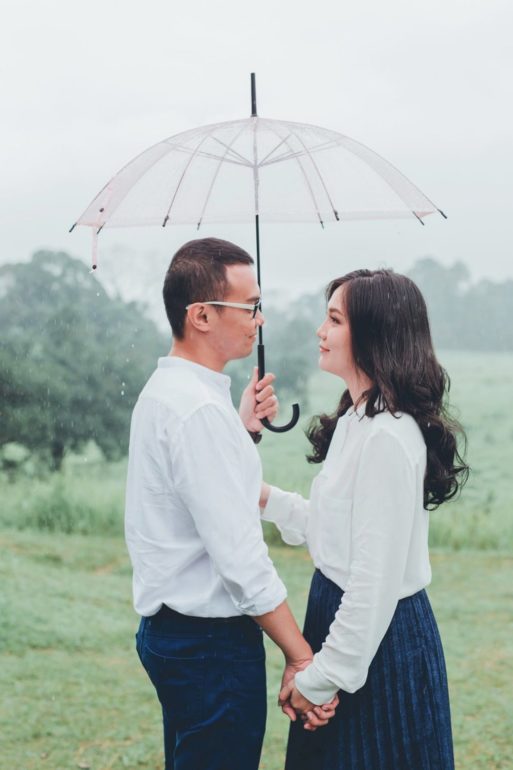 11. The light always shines through after every storm
Despite disagreements and conflicts, know that you are better together and you will always pull through, hand in hand.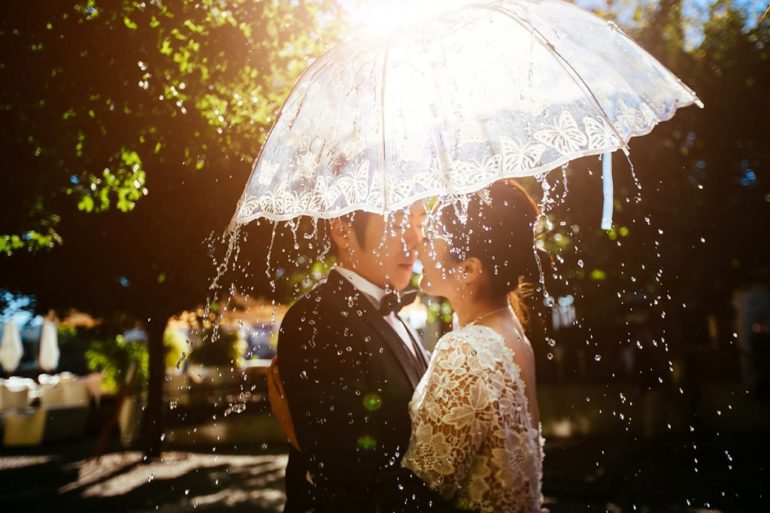 We hope these pictures have taken away your fear of the rain during photoshoots! Afterall, the weather does not matter as much as the person you are taking those photos with.
Have more brilliant and unique ideas? Share with us in the comments. If you are searching for an experienced photography team whether in rain or shine, head over to our website!