Previously, we published a guide for winter brides doing a winter photoshoot and we are now back with an edition for summer brides!
Ladies, we all know how frustrating it can be walking under the sun with sweats trickling down your face and the next thing you know, your makeup is ruined.
Now, I am pretty sure you wouldn't want that to happen to you during one of your most important photoshoots in life – your prewedding photoshoots so get on board as we guide you to a hassle-free photoshoot session!

Waterproof Makeup
From eyeliner, concealer, lipstick and mascara, get the entire waterproof series in preparation for your shoot! You'll grateful that you won't turn into a panda due to smudged eyeliner and mascara halfway through the day that could ruin the aesthetic of your photos.
Also, opt for a matte foundation so that you won't look extra shiny (oily) as hours pass!

Tinted Makeup
Tinted makeups such as tinted brow gel and lipstick will be your buddies if you're during an outdoor prewedding photoshoot under a hot sun. These products that tint your skin will stay intact even after several washes when you get home so keep your worries at bay!

Semi-Permanent Makeup
If you are not a fan of tinted brow gel products and would like to opt for something that has longer lasting power, consider going for an eyebrow embroidery. This does not only ensure that your eyebrows will be on fleek throughout the day, you'll also save yourself some time from attempting to perfect it any other day.
Eyelash extension is recommended if you have the habit of putting on falsies and does not want to be trapped in an awkward situation where your false eyelashes are half-hanging in the middle of the shoot (which is a pretty common problem given the unforgiving humid weather).

Stay Away, Hair!
Request your makeup artists for a hair updo instead of a let-down romantic waves. While waves may look more effortless, it could be cumbersome in a tropical climate. Imagine feeling warm and sticky and your hair won't stop sticking to your neck. What a pain.
Therefore, by keeping your tresses off your body, it will make your long hour of photoshoot session more bearable. Ask for some recommendations from your makeup artist and pick one that you love!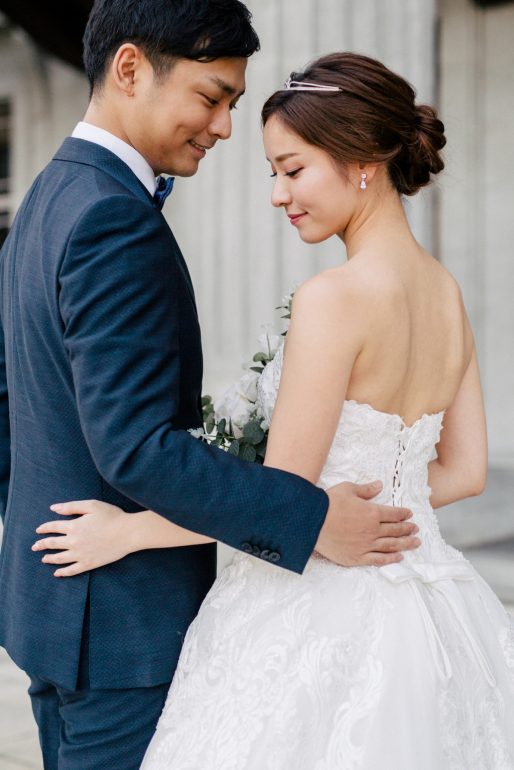 Interested In Doing A Destination Photoshoot?
Head over to our website now to check out the different countries that we shoot in!