As winter arrives, it brings along not only a magnificent pure white landscape but also the biting cold air that chills one to the bone. If you have always dreamed of having a prewedding photoshoot during winter, where the skeleton-bare trees twisting up from the ground and a carpet of white, frozen crystals become your backdrop then read on!


1. Body Heat Pads
Heat pads are everyone's best friend during the coldest season of the year. To counter the incredible speed of losing heat than our capability to produce them during your shoot, a good trick would be to attach some of them underneath your gown! Subtle yet effective, it would allow you to stay warm while retaining the beauty of your gown.
If you're wearing a long-sleeved grown then good news for you! You can simply attach these heat pads on your pulse points such as wrists and the inside of your elbow, which have greater effectivity in keeping warm.
2. Winter leggings
Yes, we know all good things come in pairs. But not being able to wear thermal top shouldn't stop you from including winter leggings into your list. Instead, this is a crucial piece that could provide you with the warmth you desire during this unforgivingly cold season.
A nude pair of winter legging is unquestionably the most versatile piece that would be able to fulfil its role. Surely, you can select other shades that correspond with the colour of your wedding gown.
Credit: Uniqlo

Credit: Uniqlo
3. Faux-Fur Outerwear
One of the clothing essentials for our winter brides- warm and fluffy outerwear. Not only does it add a sense of elegance and luxury, but it also helps to retain body heat!

4. Shawl
A colourful shawl induces a lively and fun element to the otherwise pure and monochrome snow-clad landscapes. With a pop of colours, it instantly feels warmer, both visually and physically.
5. Waterproof Shoes/ Boots
A piece of advice from one of our brides- wear waterproof shoes or risk ruining your heels after a long day of walking around in the snow.
No, we aren't talking about the Phua Chu Kang rain boots. There are plenty of boots out in the market that are designed fashionably for wedding photoshoots, which at the same time serve the purpose of keeping your feet warm and dry.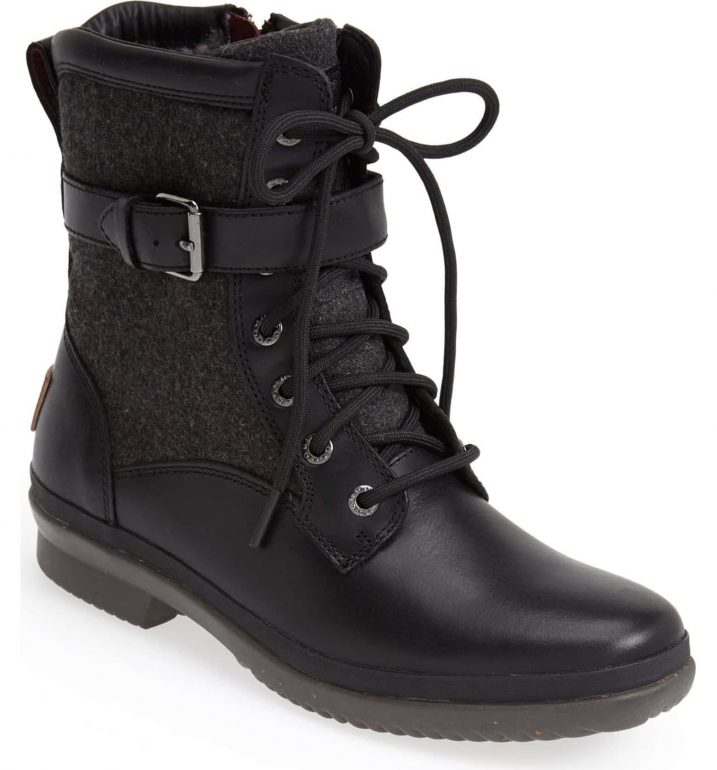 Credit: UGG Kesey Waterproof Boot
Credit: Rebecca Minkoff 'Quincy' Waterproof Rain Boot
7. Indoor Photoshoot
How else can you hide from the cold? STAY INDOOR!
Have a mix of both outdoor and indoor photoshoot to relief the pain of weathering the cold with your thin sequined gown.
You can do this by searching for an aesthetic Airbnb for a casual photoshoot. A mixture of formal and casual styles can look pretty refreshing in your photo albums!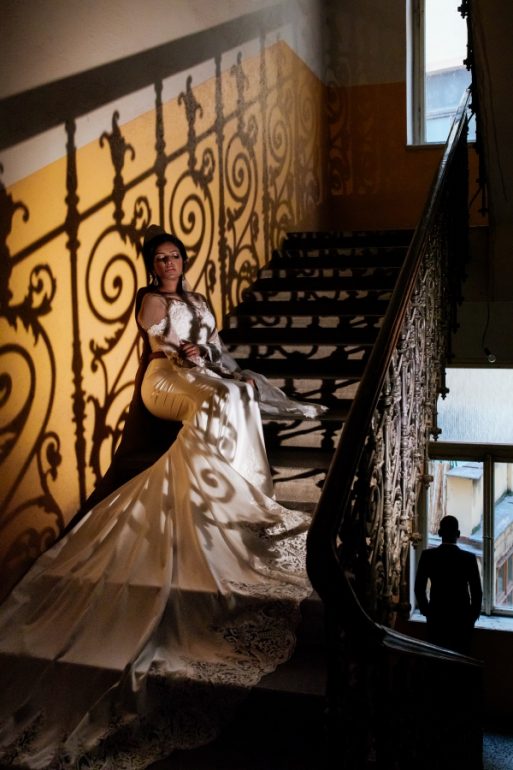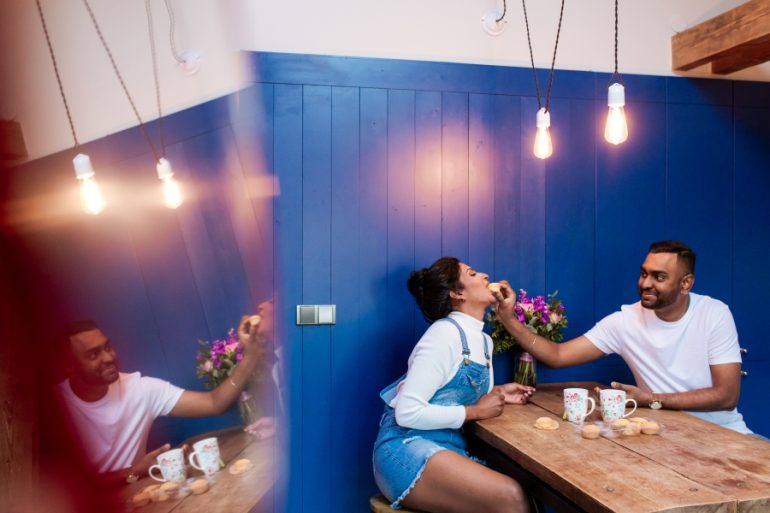 Bonus: Rubbing Your Own Hands/ Each Other's Hands
I mean… if all else fails then you just have to resort to the most primitive method to keep warm and that is rubbing your own hands.
But hey, what may seem like a duh tip actually makes a nice and intimate pose!
Get along with your adventure now that you are ready to brave through the cold and make your dreams come true in a glacier fairyland! But before you leave, we have more guides and tips for you- Strutting In With Style: 11 Types of Wedding Shoes for Your Wedding