Hokkaido is the place to visit if you are looking for raw natural beauty in Japan. Well known for its flower fields, natural hotsprings and ski resorts, there's so much to see and do in this remarkable island!
More and more couples are looking to have their pre-wedding and honeymoon photoshoots here and one of the most difficult question is, when is the best time to visit Hokkaido for your pre-wedding photo shoot?
Hokkaido possesses a myriad of beauty throughout the year, so we shall let the photos speak for themselves!
Summer
While the rest of world is purely filled with sunshine and greenery throughout Summer, Hokkaido bursts with colours during this same period. This is the most popular time to visit Hokkaido as its flower farms are all in full bloom!
You will be able to catch everyone's favourite lavender fields as well as tulip and sunflowers altogether. Definitely a swoon-worthy season for all you floral lovers!
READ ALSO: Hokkaido Wedding Photo Shoot in Summer For Influencer Couple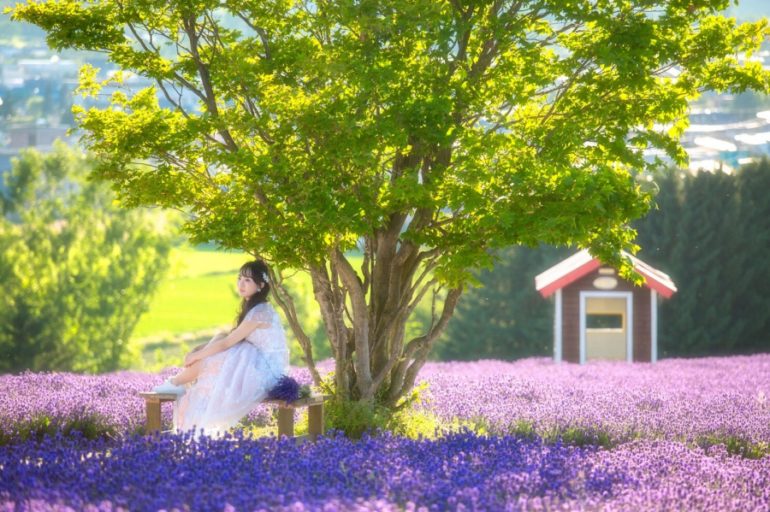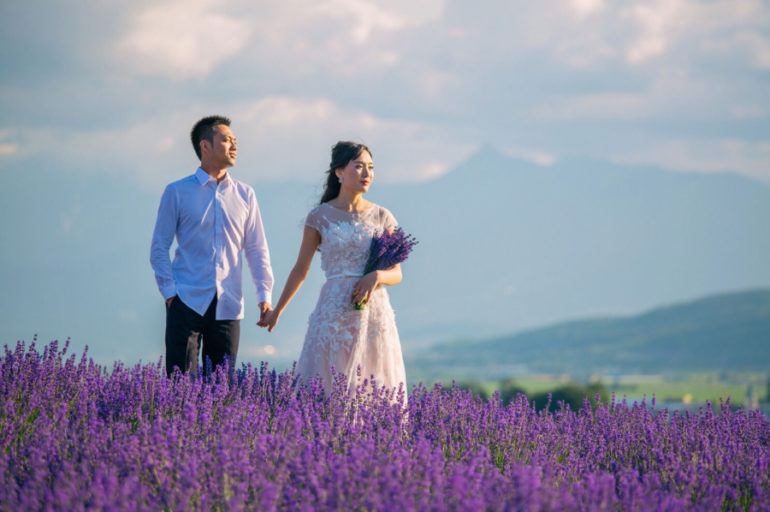 Autumn
Japan is an amazing destination to catch the stunning fall foliage and beautiful maple leaves. Hokkaido being nature's paradise, is undoubtedly one of the best places to experience the magnificence of Autumn!
There are many lovely parks scattered across every city in Hokkaido where you can witness the changing colours. Our couples also love having their kimono photoshoots during this period!
READ ALSO: Kyoto Autumn Kimono Photoshoot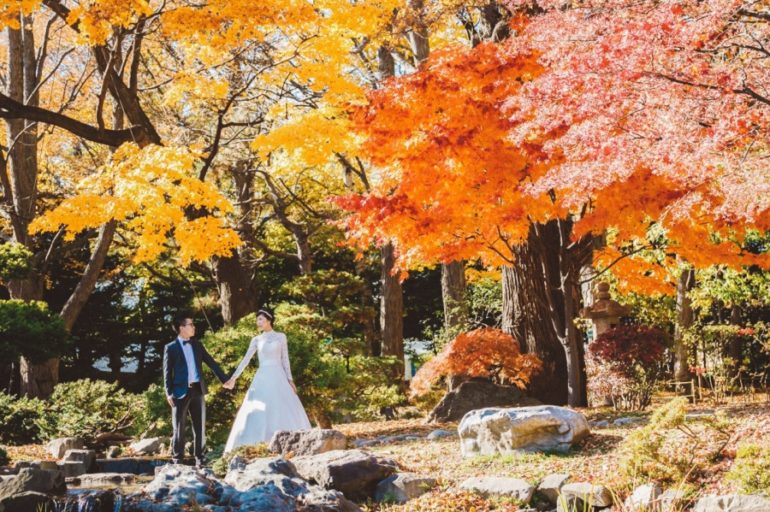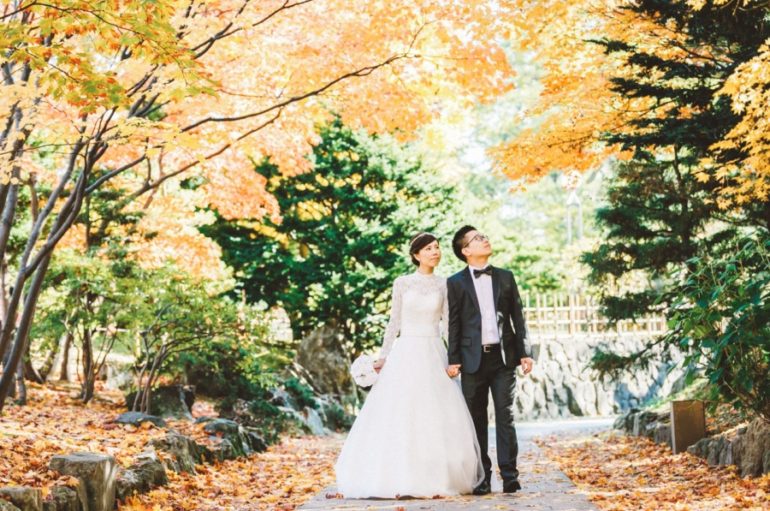 Winter
Hokkaido is a pure wonderland during winter. As globalisation hasn't hit much of the island yet, you will be able to get an unobstructed view of its vast natural areas being covered in deep snow. There is nothing quite like Hokkaido in Winter.
While it may be hard to imagine having a photoshoot in this unbearable cold, some of our couples decided to take a chance and the photos were nothing short of magical.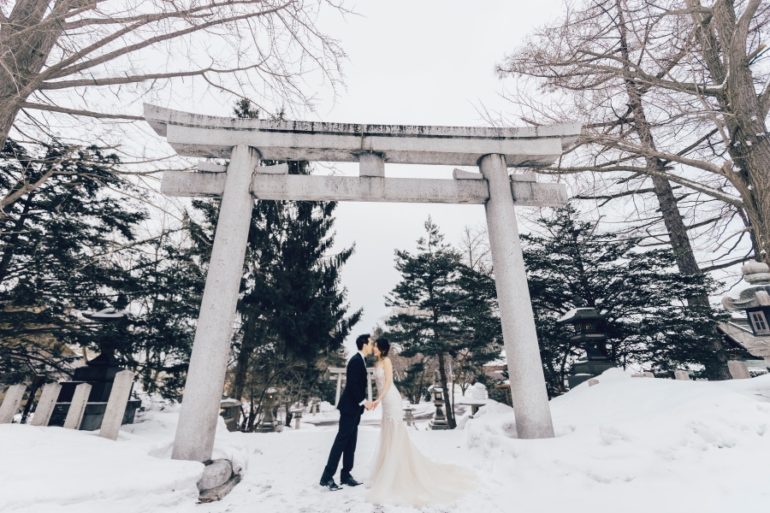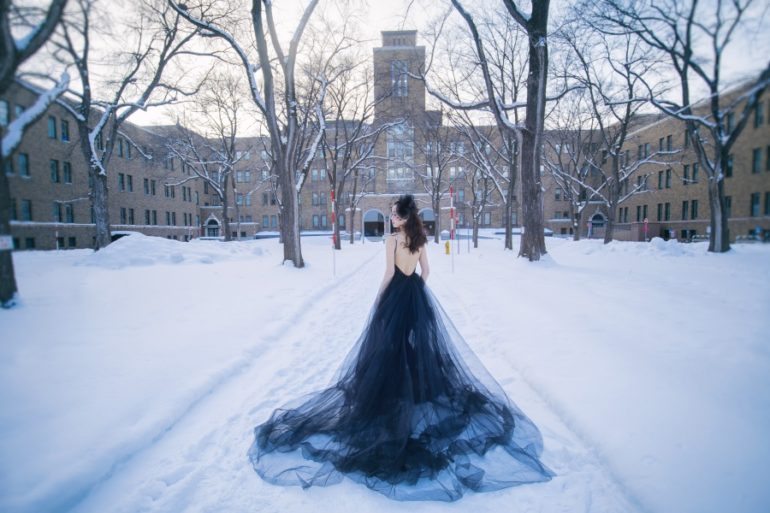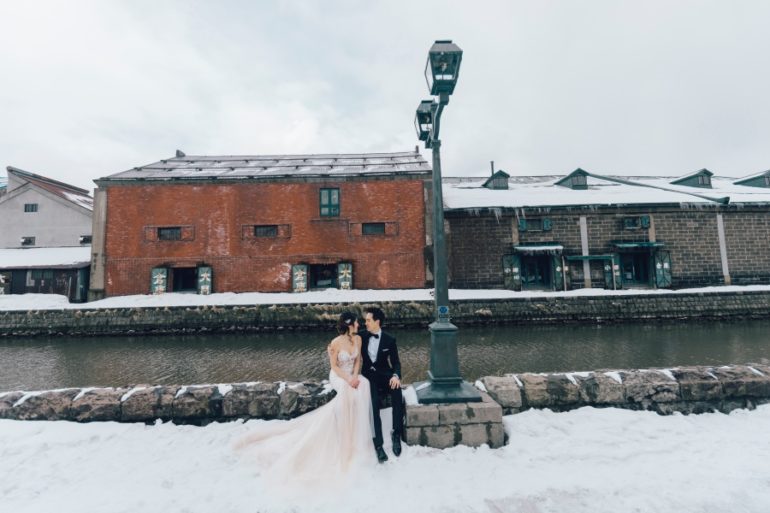 Spring
As with the rest of Japan, tourists flock towards Hokkaido in Spring to catch the lovely Sakura flowers that turn the entire Japan into a pastel pink. If you just missed the peak cherry blossom viewing period in Japan, you can try your luck here in Hokkaido as the Sakura trees bloom later than usual!
READ ALSO: Top Sakura Viewing Spots In Japan, Away From The Tourist Crowd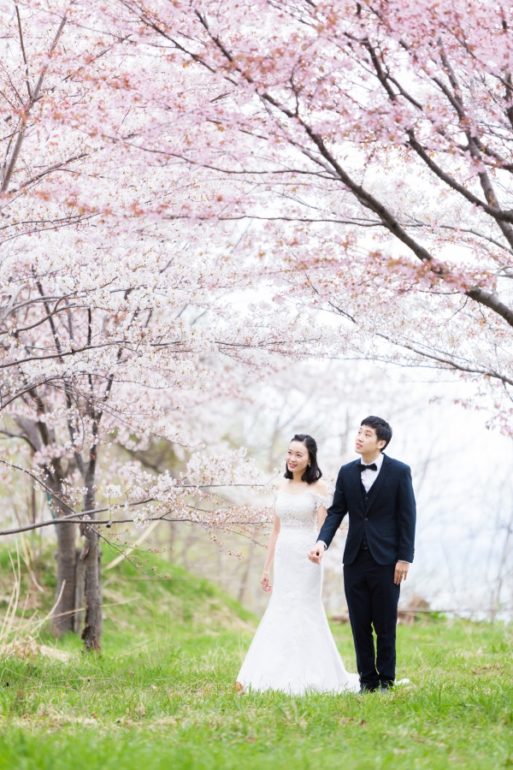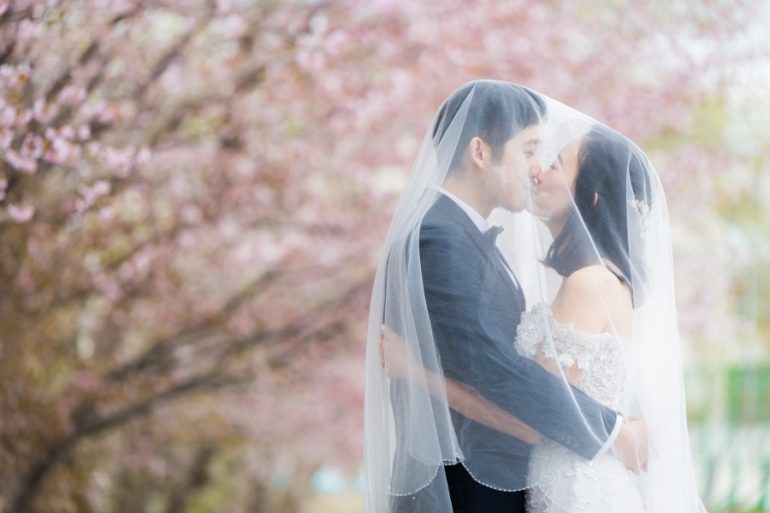 Book A Pre-wedding Photoshoot Session in Hokkaido
Are you planning to visit Hokkaido for a special occasion? There's no better way to document your favourite days than with a photoshoot session that you can look back on years down the road!
OneThreeOneFour specialises in destination photoshoots and we want to bring you to all the best places around the world. Head to our website for more information on our Hokkaido pre-wedding photography packages now!