A trip to Japan is not complete if you do not try on their intricately designed traditional Kimono costumes. It is even better if you have pictures to commemorate your trip and your amazing experience blending in as a local Japanese.
Our couple, Fiona and Wilson, decided to have a Kimono engagement photoshoot in Kyoto's Gion district, where they could soak in the traditional ambience at its best. Check out the vibrant photoshoot below and the story of how Fiona made the first move in their relationship!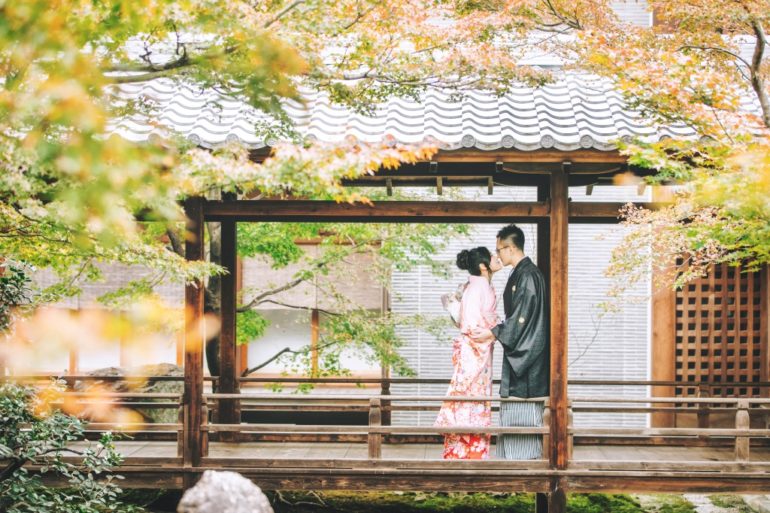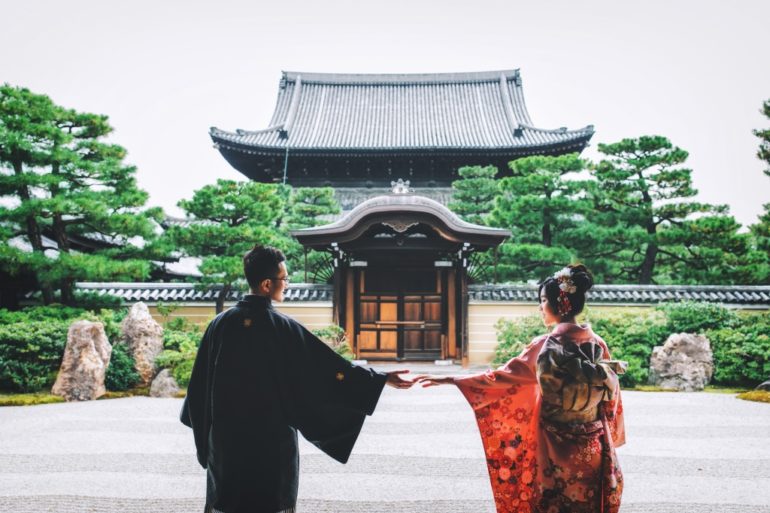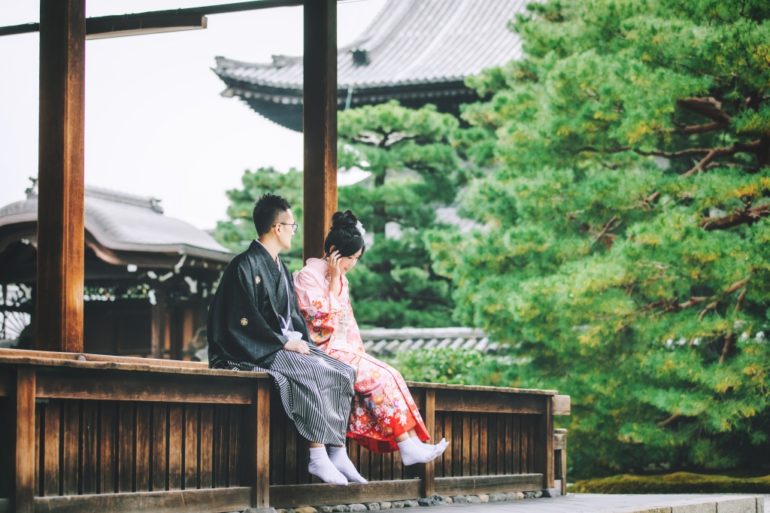 First Encounter
They met through their mutual friend and when asked who she would pick as a boyfriend amongst the group of guys, Fiona immediately picked Wilson as he fits into what she was looking for in a partner. "Quiet, shy, honest and he has a cute smile". Fiona decided to make the first move and asked her mutual friend to arrange for them to meet for dinner and that's how they started!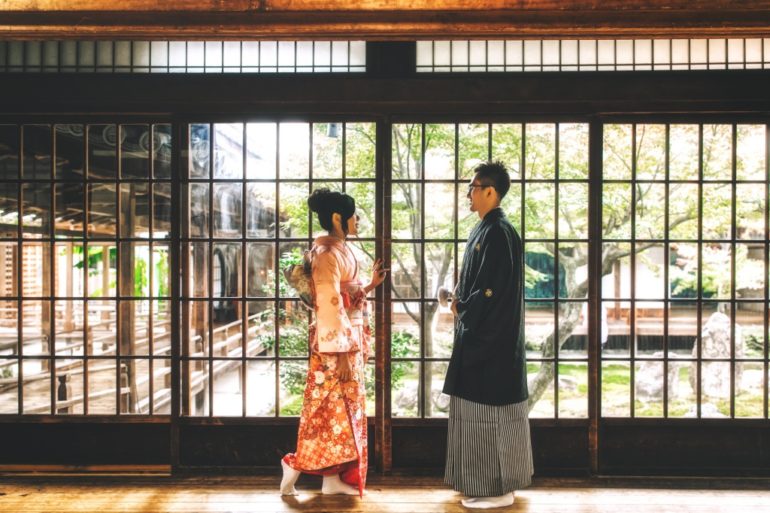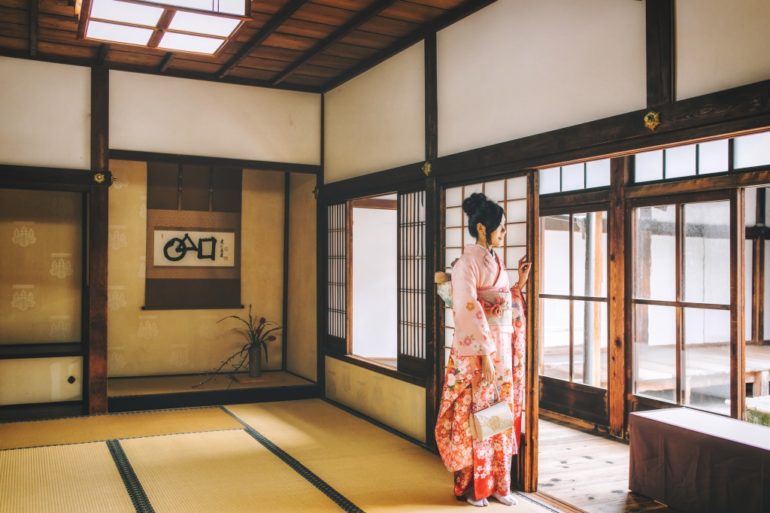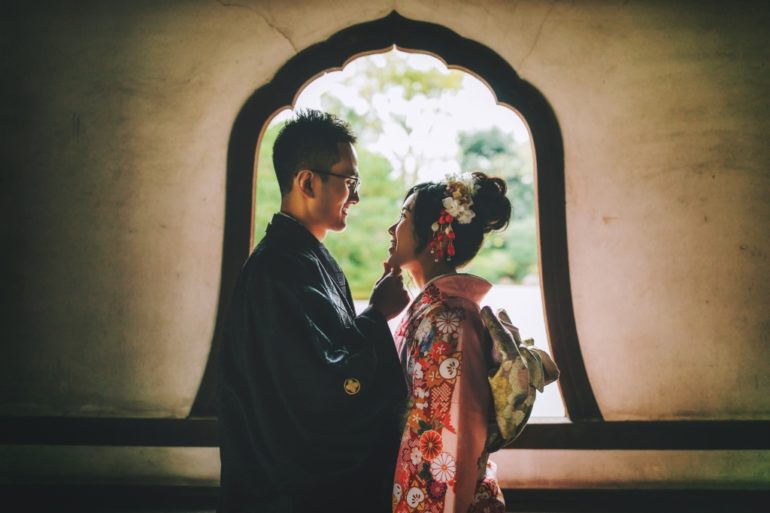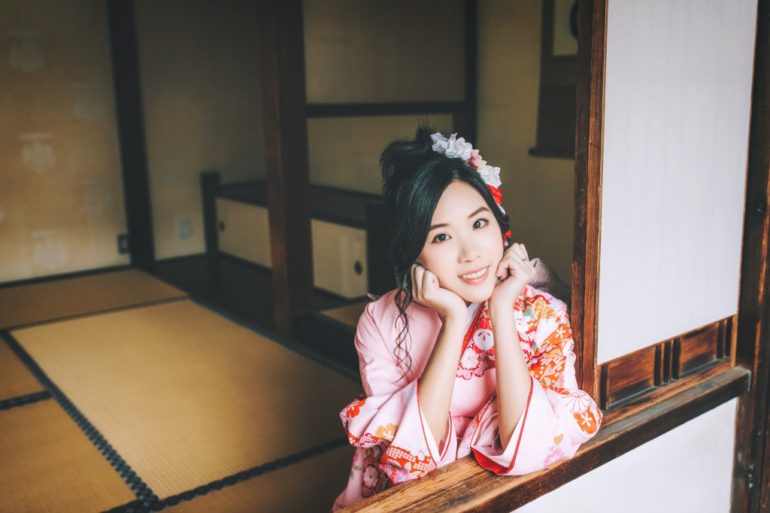 Proposal
After dating for about 6 years, Wilson planned a trip to Taiwan for the both of them but it was only when they were checking in at the airport that he revealed they were going to Korea instead! Fiona was thrilled as she was a total fan of Korea. Wilson made the trip even better by proposing at Yeouido Park when it was full of cherry blossoms. He even planned for their friends to surprise her there!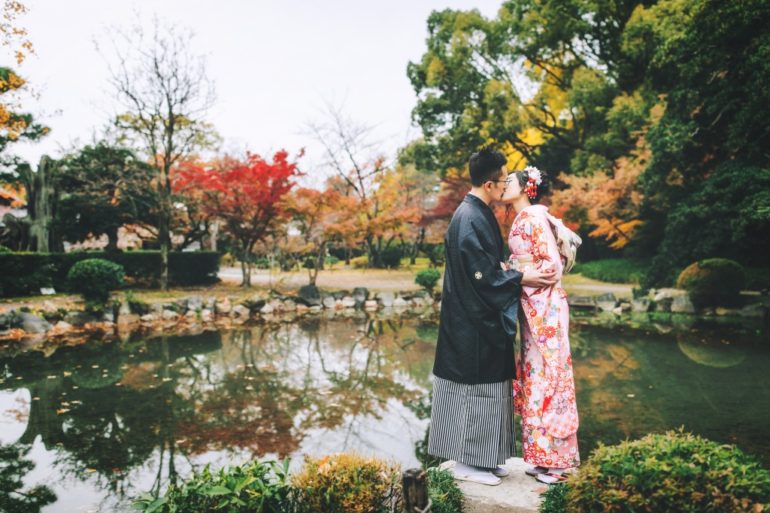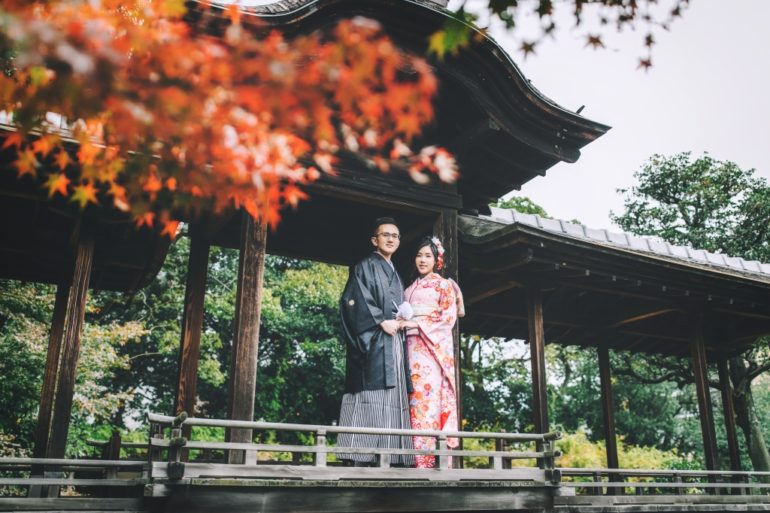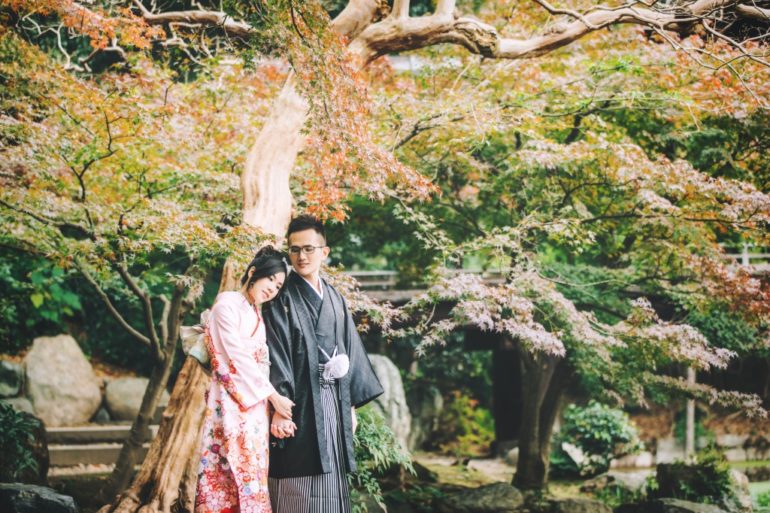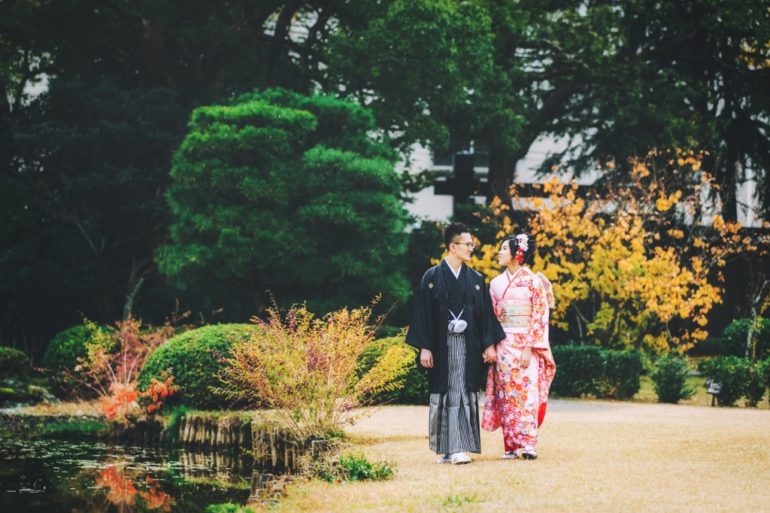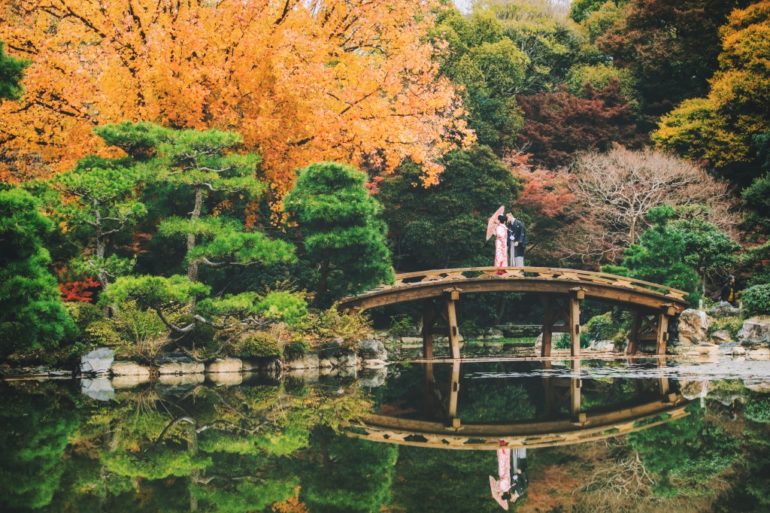 What do you love about each other?
"We are literally opposites of each other but somehow fit like a puzzle and complete each other's sentences. I like that he is very down-to-earth, analytical and quiet. I have OCD tendencies and plan a lot. But when plans don't go my way, I get quite upset and frustrated. He will calm me down, come up with Plan B and takes over from there."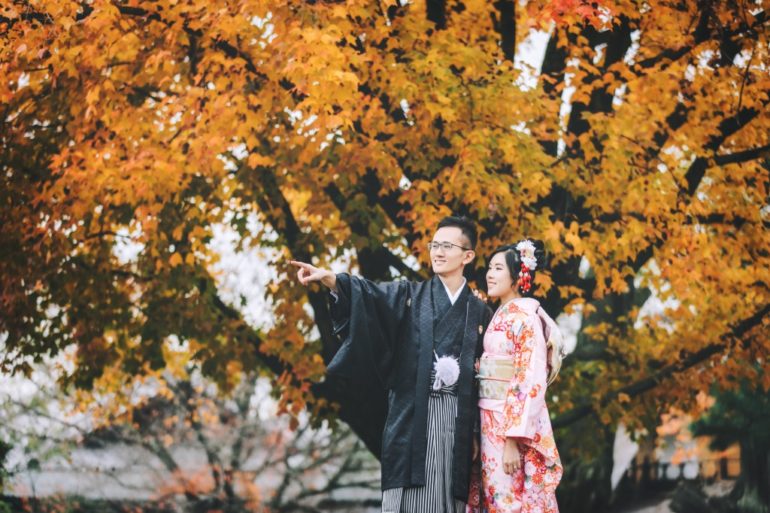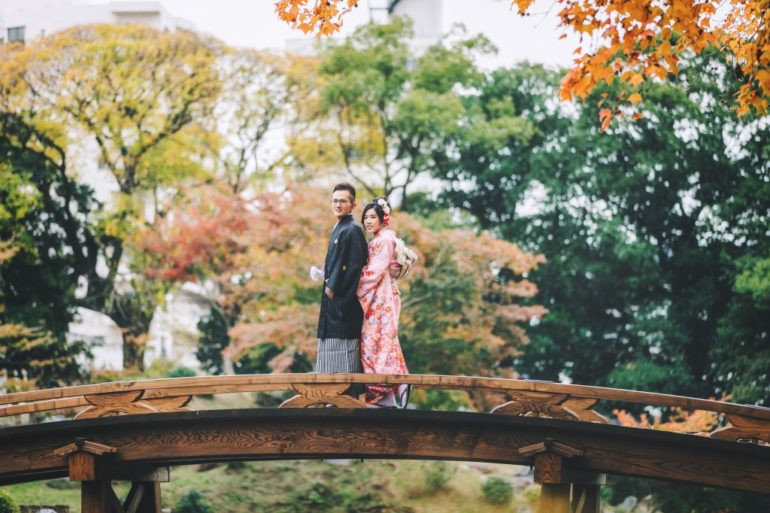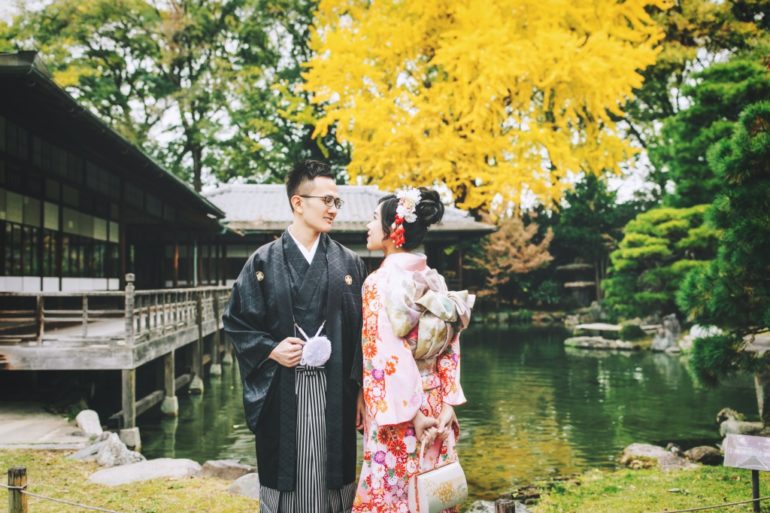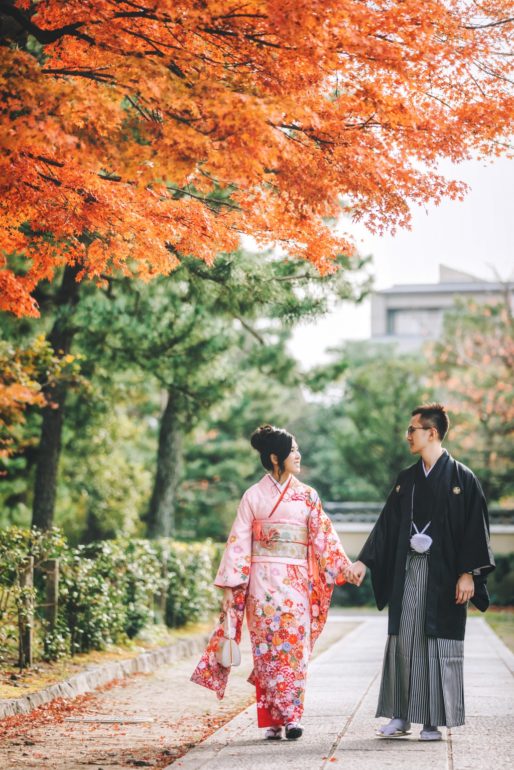 Experience With OneThreeOneFour
"It was our first time doing a photoshoot and Eve helped to recommend the type of Kimono, location and schedule for the shoot. She responds very quickly and I felt very assured and in safe hands! 🙂 We are also glad we picked Shu Hao as our photographer as he is very understanding, gentle and patient towards us as it is our first time."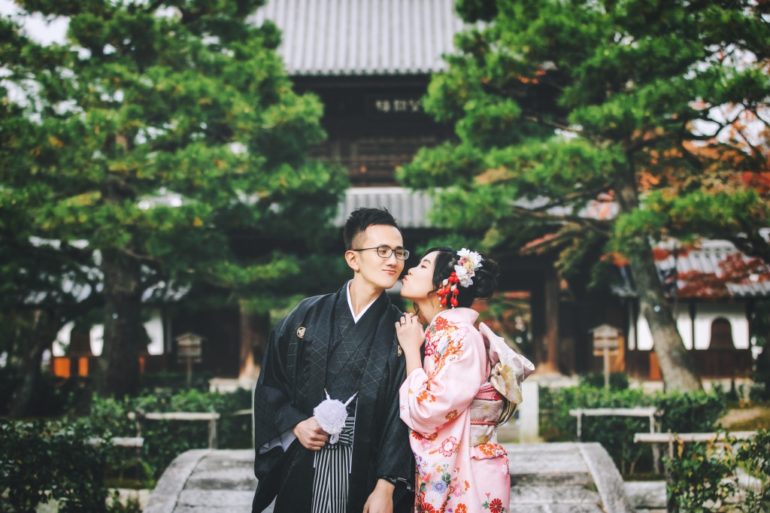 Wilson and Fiona were also extremely pleased with the location that we picked as "it was so unbelievably beautiful. We thought these views only exist in Google images and postcards".
We are glad to have helped them make this once in a lifetime photoshoot even more memorable! Here's wishing Fiona and Wilson will never fail to surprise each other throughout the rest of their relationship!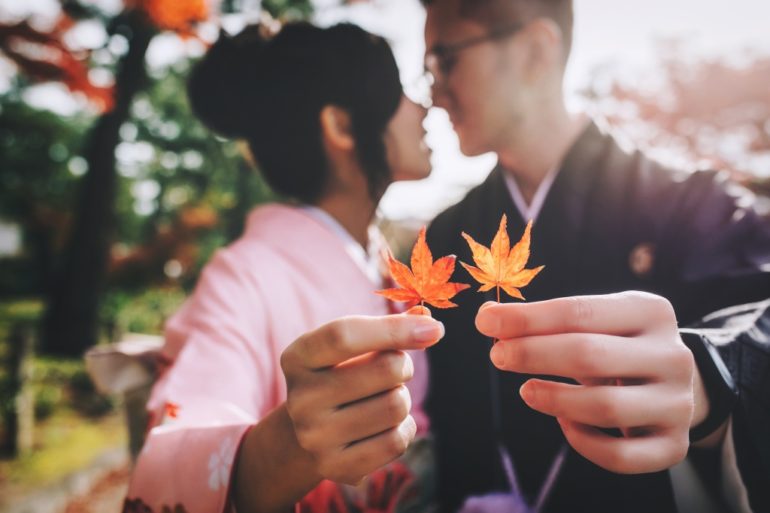 Photographer: OneThreeOneFour (Shu Hao)
Looking For A Photographer?
Are you planning to have a Kimono photoshoot in Japan? You can have a look at our Comprehensive Guide On Kimono Rental And Photoshoot. We are experts in Japan and you can be sure your photos will turn out as stunning as those above!
Head over to our website to enquire now!