Japan is on everyone's travel bucket list and even more popular as a pre-wedding photoshoot destination. There are so many different sights to visit in this country that seamlessly merges nature and culture, perfect for couples who can't decide on one!
While the most visited places are definitely Tokyo and Kyoto, we found some hidden gems on the outskirts of Tokyo that will open up your eyes to the infinite beauty that Japan encompasses!
Hakone
Located a short 1 hour drive away from Tokyo, Hakone's Sengokuhara Pampas Grass Field is a sight to behold!
This stunning trekking path can be found on Mount Hakone and you will be engulfed by the overwhelming silver grass that fills the rest of the area.  This is definitely one of the most wow-worthy locations on our list!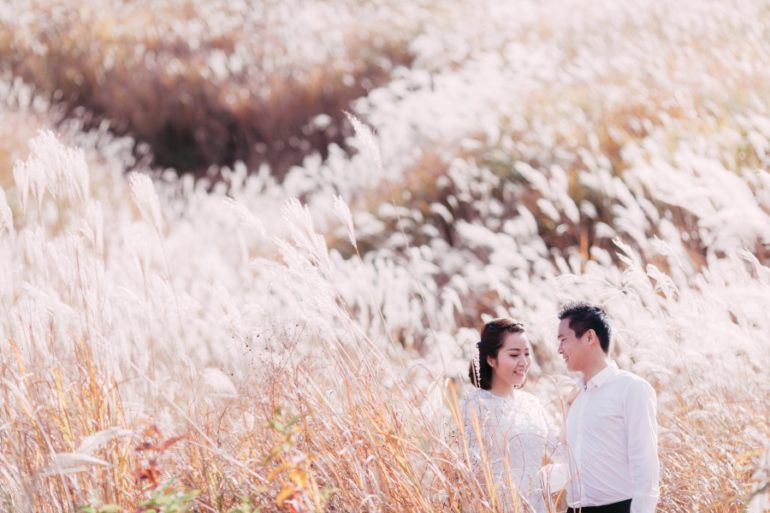 Oishi Park
Everyone who has visited Japan know that it is quite a feat to capture Mount Fuji as it is difficult to find the right angle to capture its entire brilliance. Oishi Park located 1.5 hours away from Tokyo gives you the perfect view of Mount Fuji in the backdrop along with the stunning Lake Kawaguchi, talk about best of both worlds!
If you visit at the right time, you might even catch the lavender blooms along the lake!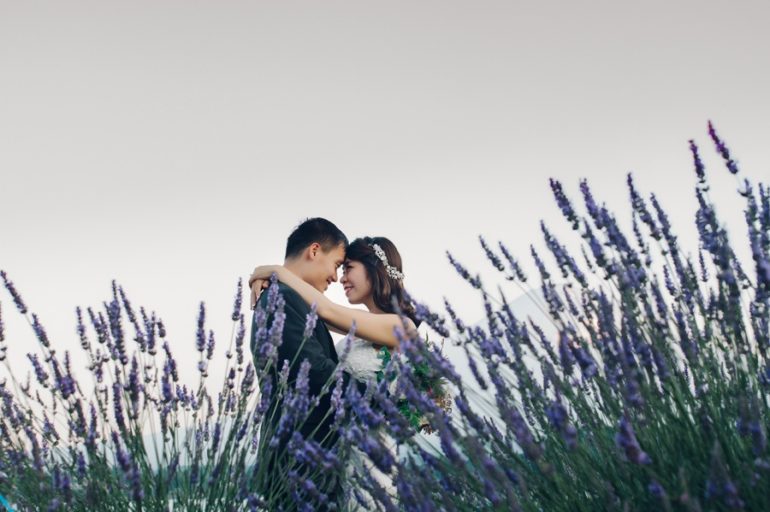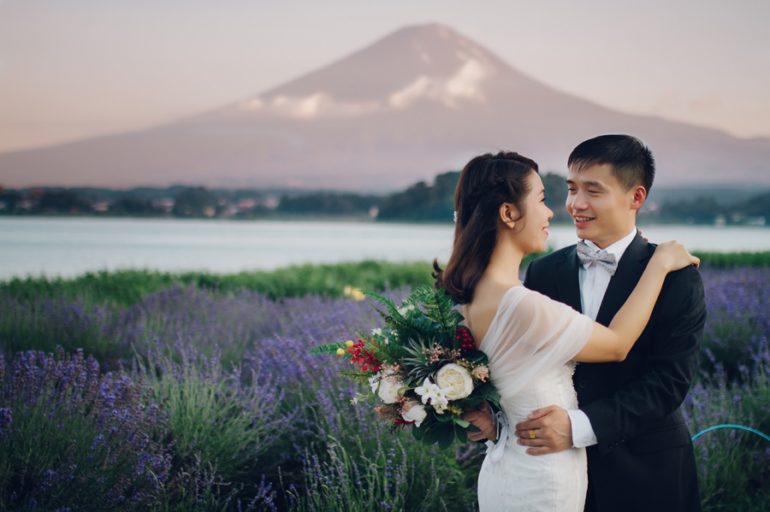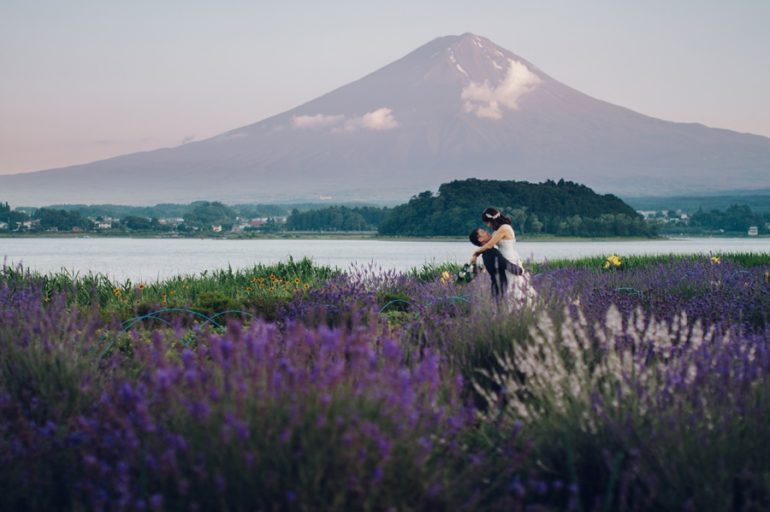 Koedo Kawagoe
If you are a total fan of Japan's culture and would like to capture its historical essence in your photos, this is the place for you! A hidden gem 1 hour away from Tokyo, Koedo Kawagoe is a city that still preserves much of the traditional clay shops and houses that have been around since the Edo era!
This is the perfect place for a relaxing date while experiencing the true Japanese culture.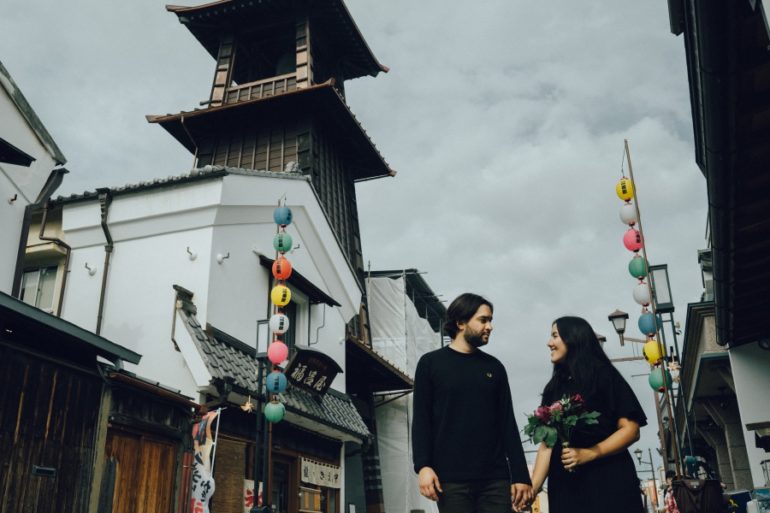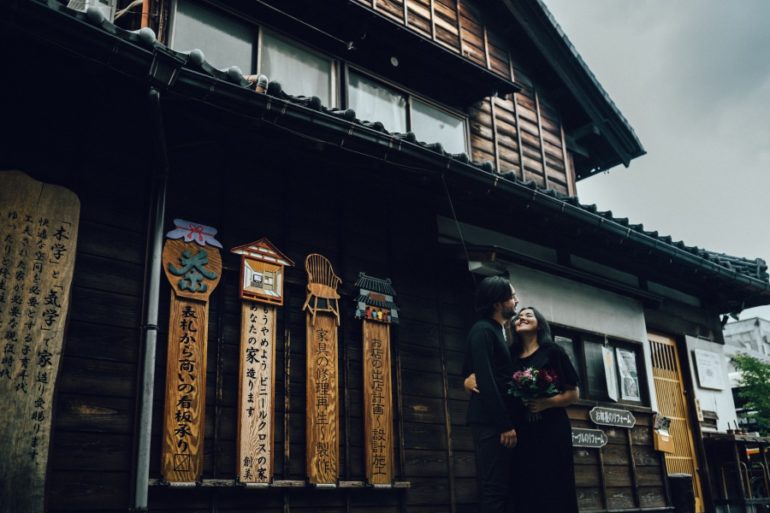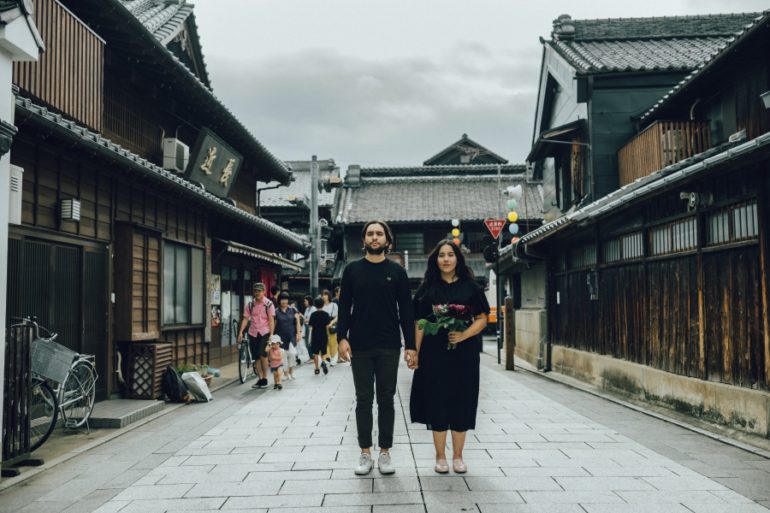 Nagatoro Park
Located a little farther out, almost 2 hours away is Nagatoro Park at the Saitama prefecture. It is most well known for its Nagatoro River which is surrounded by majestic natural beauties, especially the blazing foliage in Autumn. All your friends and family will definitely be awestruck by the gorgeous photos taken here!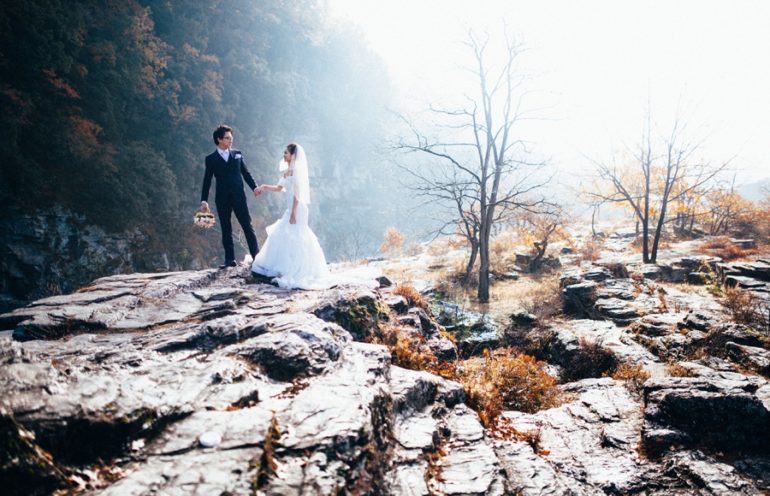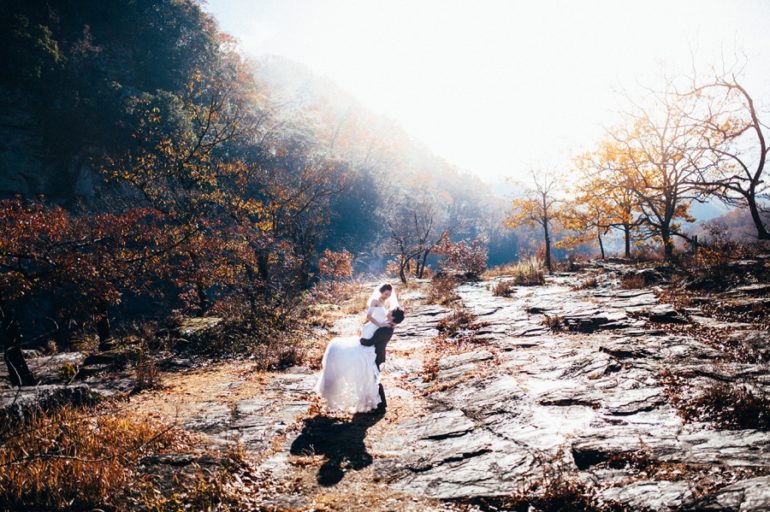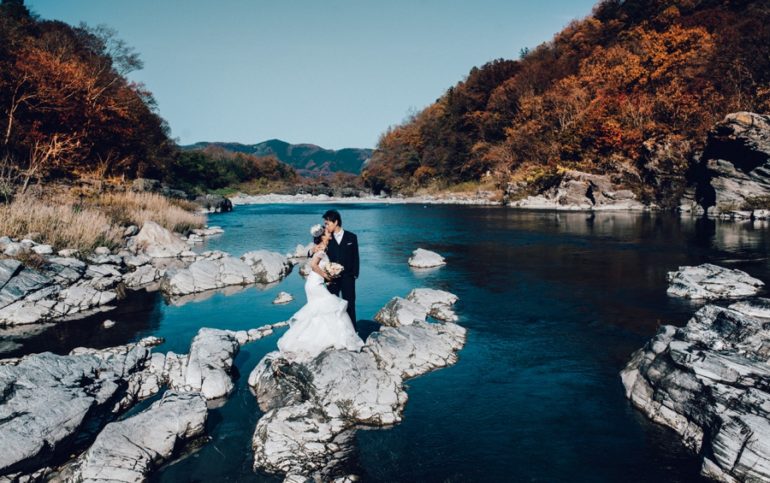 Lake Chuzenji
Lake Chuzenji is an amazingly scenic lake that was created after a volcanic eruption at Mount Nantai. As they say, there is beauty in ruins and Lake Chuzenji has definitely proven this statement right!
You won't even believe this beautiful place exists in Japan until you see it for yourself. This is the perfect place for a relaxing photoshoot to reconnect with nature.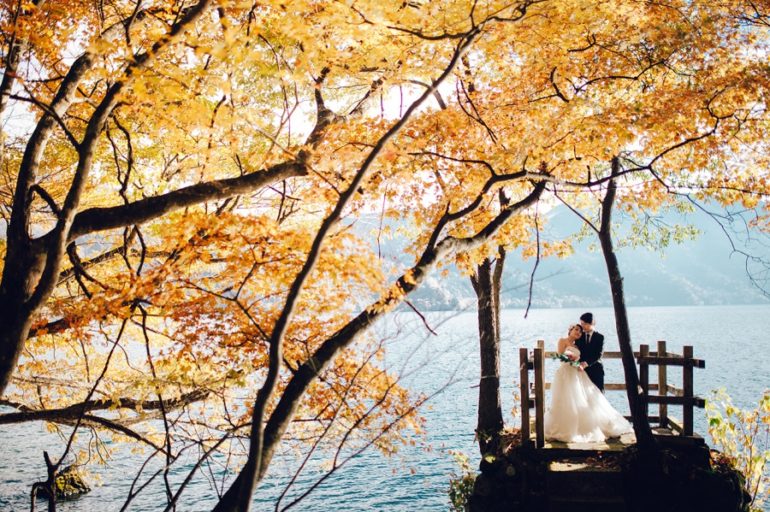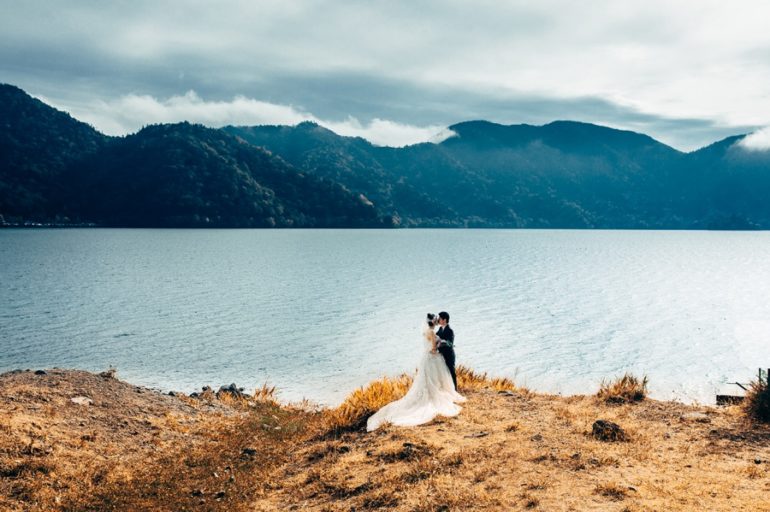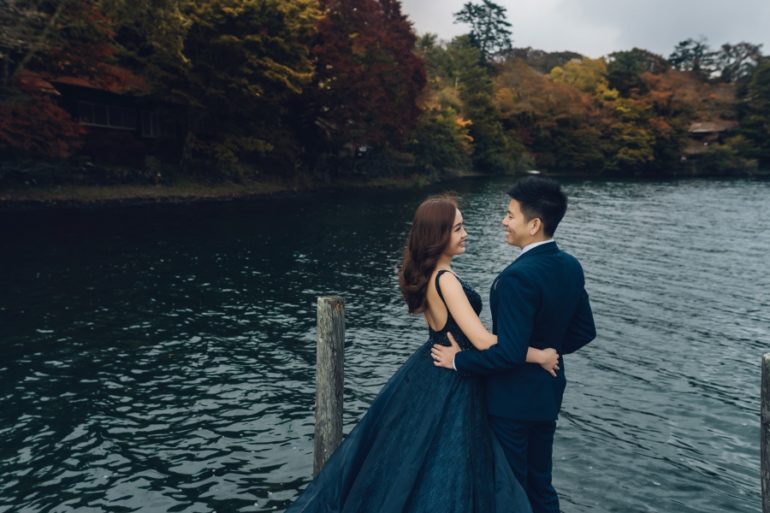 Ashikaga Flower Park
If you're trying to avoid the insane cherry blossom crowd but still want to capture some blooms, Ashikaga Flower Park won't disappoint! Most popular for its pink and purple Fuji flowers, the many tunnels full of these wisteria blooms is the most dreamy backdrop for your pre-wedding photos.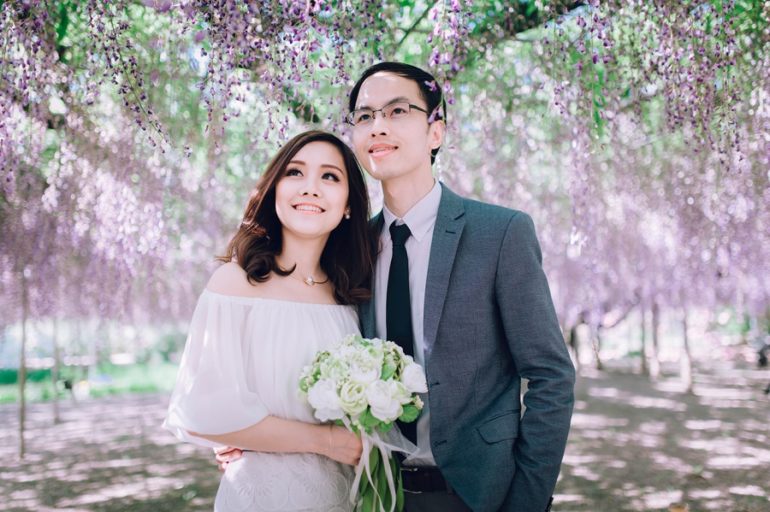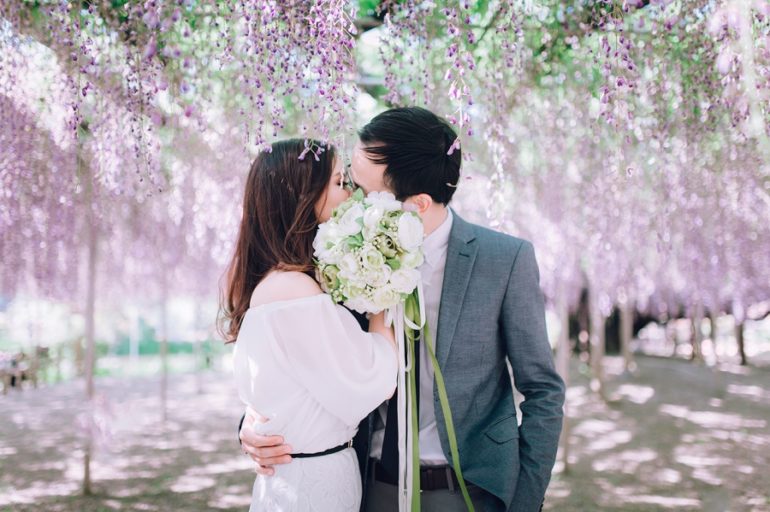 Book A Japan Wedding Photo Shoot
Are you looking for a photographer to capture your pre-wedding photos or just a casual overseas trip with your loved one?
OneThreeOneFour is a leading destination photography company and we will be sure to bring you all the best places tailored to your preference!
Head to our website for more information on our packages!