When someone mentions Hokkaido, the stunning lavender and flower farms always come to mind. Hokkaido's flower fields are second to none and you will definitely be left awestruck at the panoramic view of colourful flowers that spans across several hundreds of hectares!
There are so many flower fields in Hokkaido and it's impossible to finish visiting all of them. So here's our ultimate guide to the best farms to visit to make your trip worth it!
Before starting, you might want to read our article on Hokkaido's Flower Season Forecast if you have yet to find out!
1. Tomita Lavender Farm
Tomita Farm is the most popular Lavender farm in the whole of Hokkaido and all for good reason! If you are a fan of lavender, you definitely can't give it a miss. This is the probably the only place in Hokkaido that you can enjoy a massive 12 hectares of purple field right before your eyes.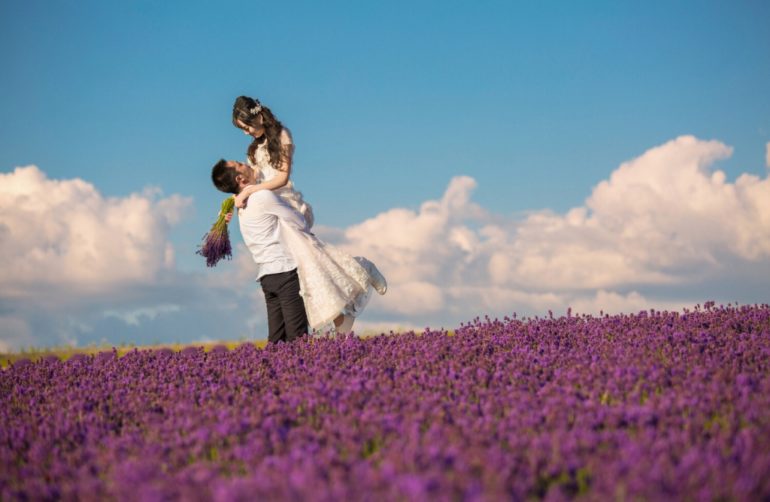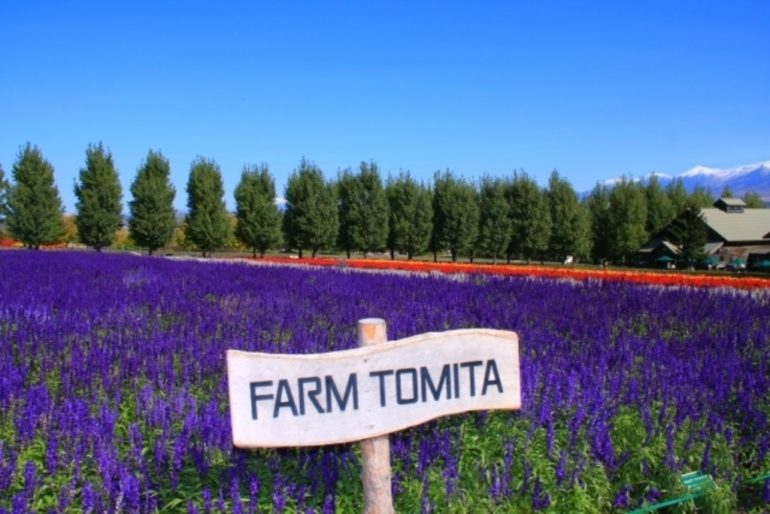 They also have a gift shop where you can purchase natural lavender products and try out their lavender ice cream!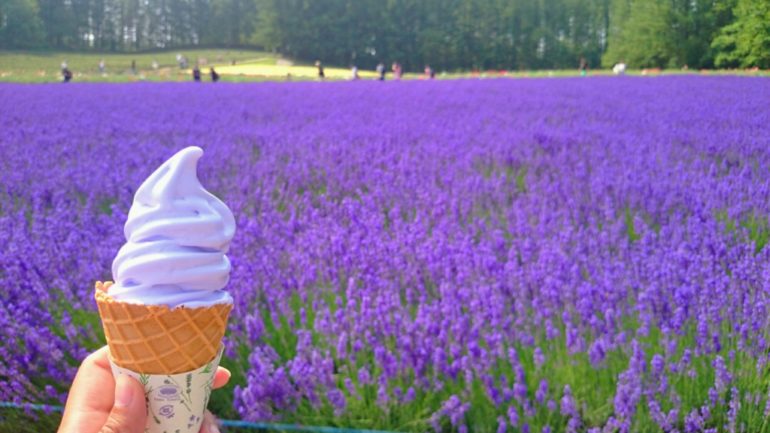 2. Zerubu Hill
If you are not just looking for lavenders, Zerubu Hill is a good choice as this majestic farm has a variety of summer flowers. The blooming period spans from May to October so you don't have to worry about missing the flowering season as there will still be beautiful rainbow coloured blooms for you to admire!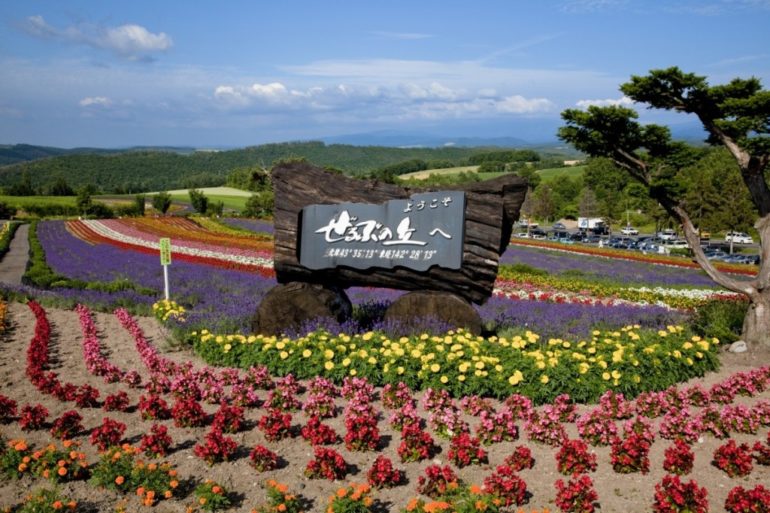 3. Takino Suzuran Hillside National Park
Don't want to travel too far out from Sapporo city? Don't worry, we got your back! Sapporo, which is the capital city of Hokkaido also has its own beautiful flower farms. This farm is most popular for its beautiful tulip blooms in Summer and colourful cosmos flowers in Autumn.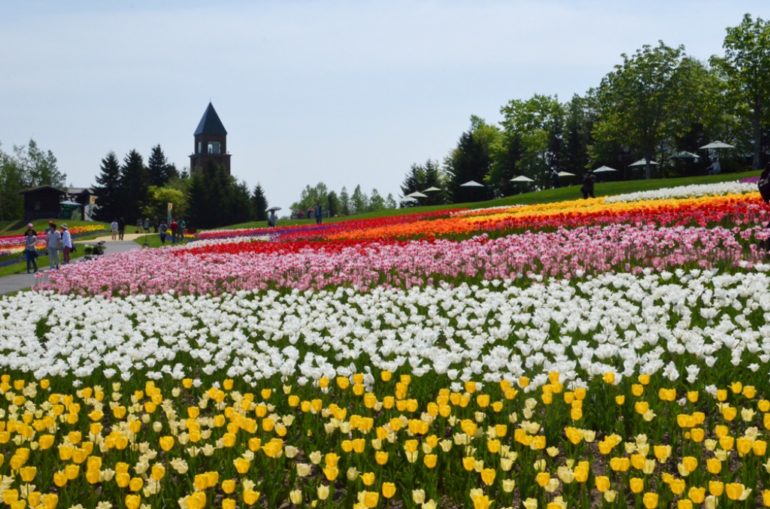 There are also many other attractions found in the park such as the Ashiribetsu Falls, which was nominated as one of Japan's top 100 waterfalls. There is never a dull moment in this expansive park!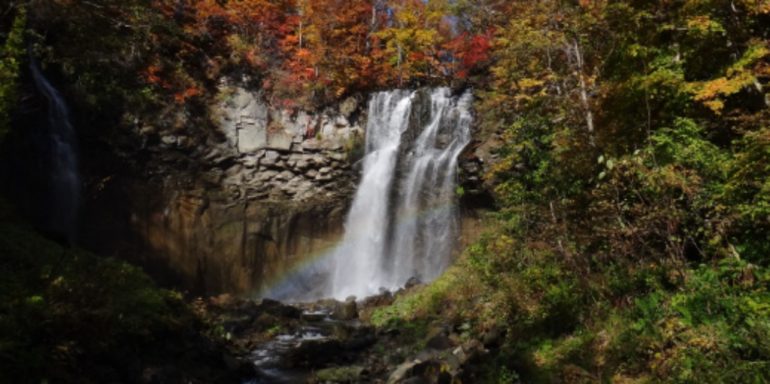 4. Yurigahara Park
Yet another park found in Sapporo, the Yurigahara Park specialises in lilies and you can find up to 100 different varieties here! There is even a lily train that brings you around the park to view all the beautiful lilies if you are too tired to go on foot.
Besides lilies, there are also other colourful flowers such as tulips, roses, lilacs and many more that can be found here.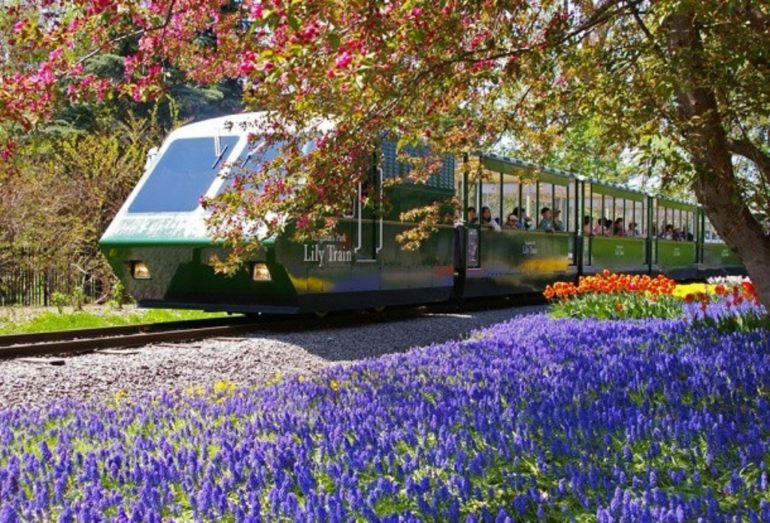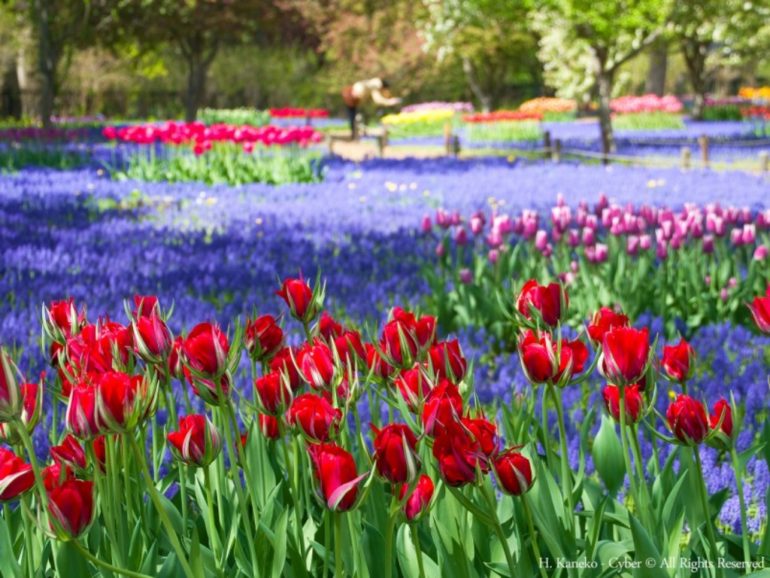 5. Shikisai No Oka
The most recommended flower farm and also the largest one in Biei! If you are running out of time, just visit Shikisai No Oka to experience the best of Hokkaido. This park is home to almost all the flowers that you need to see. From lavenders to tulips to sunflowers, you can find them all here!
Since there are so many variety of flowers, the flowering season here spans across April to October. If you missed the peak of the lavender season, you can still catch the rest of the flowers!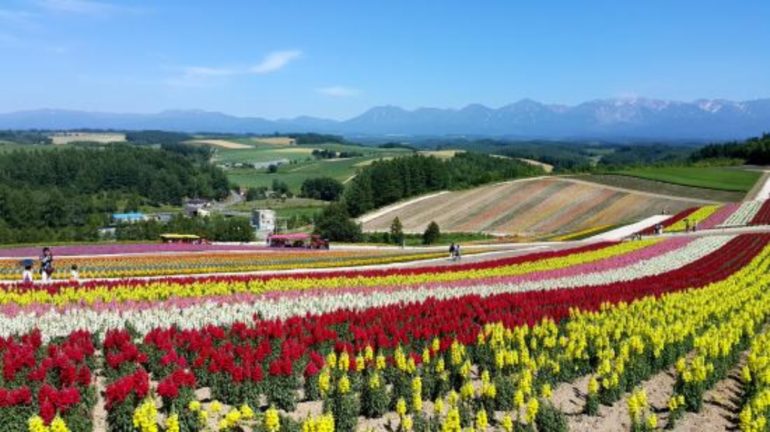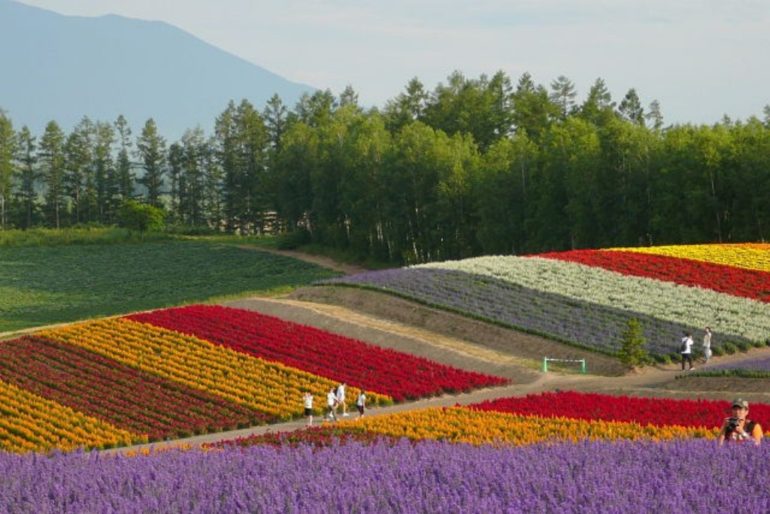 6. Miyama Pass Lavender Garden
Like Tomita Farm, this garden specialises in Lavenders only! So if you are looking forward to a farm with an overwhelming sea of purple, this will be more suitable for you! The best part of visiting Miyama garden is the majestic view of Mt. Tokachidake in the distance that serves as an amazing backdrop for your photos!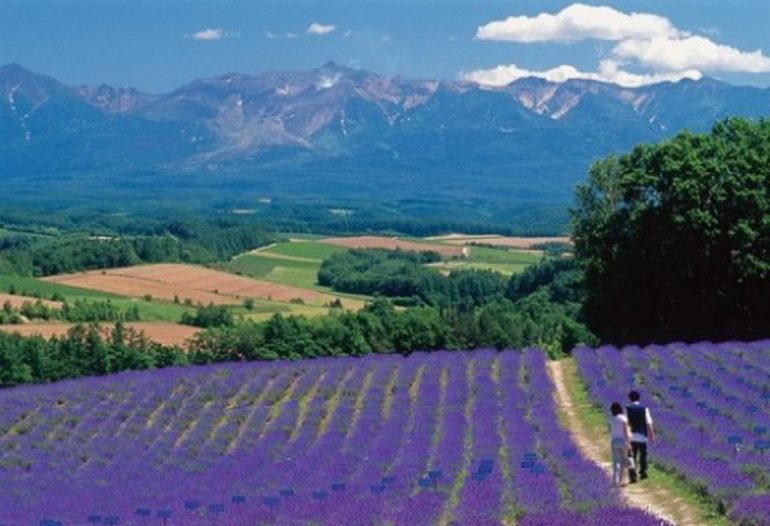 7. Kanno Farm
Kanno Farm is another expansive farm that is worth a visit if you are only planning to visit one flower field. You will be able to catch sight of a myriad of different colours offered by the different types of blooms. If you are looking for a souvenir, there is also a gift shop that sells dried flowers and other accessories!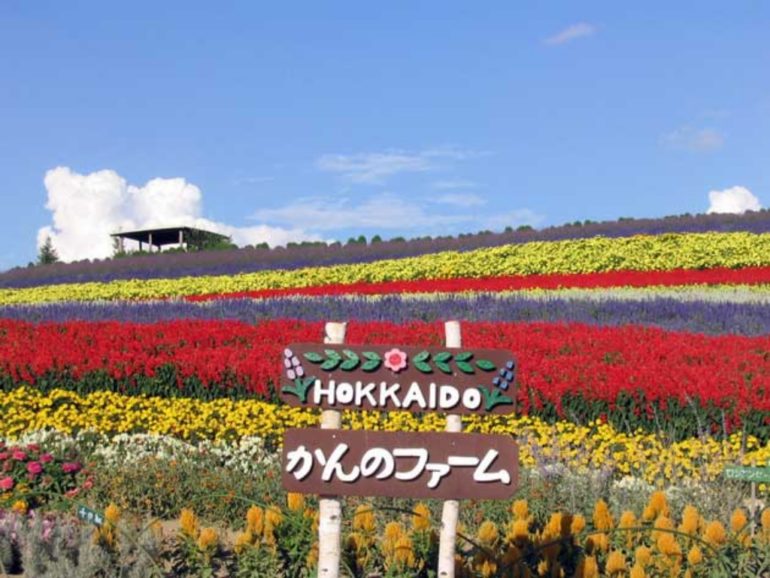 8. Saika No Sato
This lavender field is different from the rest! If you are looking to do some hands on activity besides just admiring the beautiful flowers, you can actually go lavender picking over here. It is such a meaningful experience that you can look back on along with your beautiful lavender photos!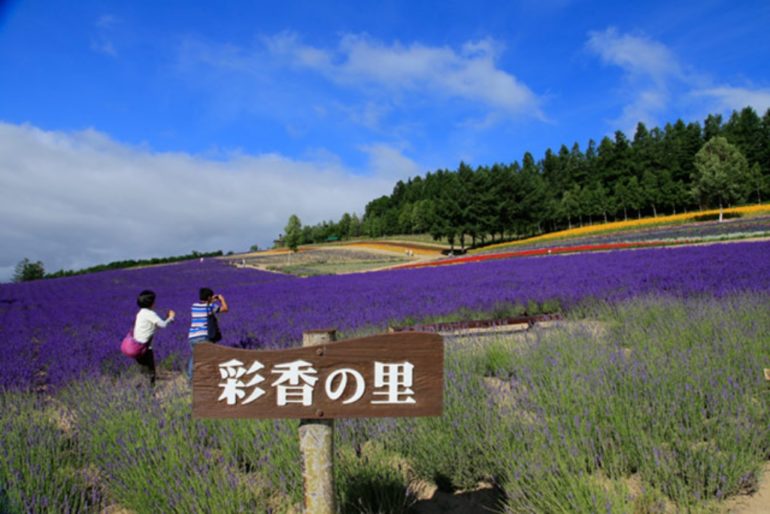 Book OneThreeOneFour As Your Photographer
Are you planning a trip to Hokkaido during the flowering season? It is the best time to have a stunning pre-wedding photoshoot with the flowers as your backdrop! Head over to our website for more information!