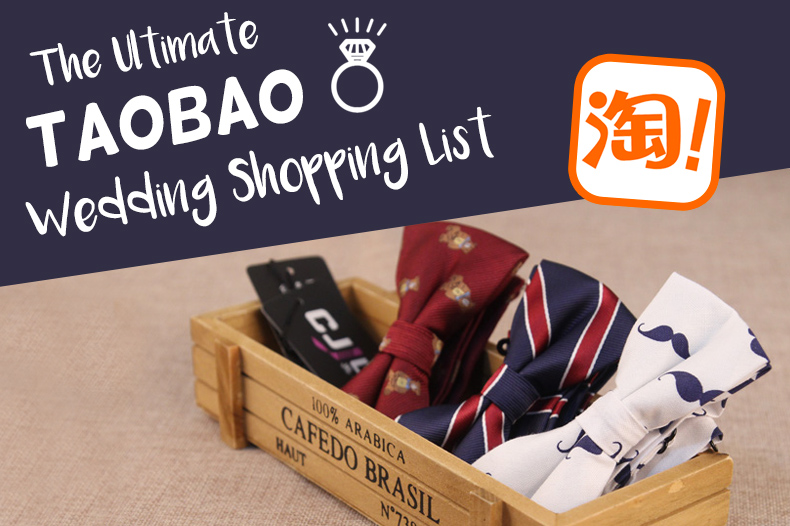 Taobao needs no introduction! You must have heard of how Taobao is a shopping paradise to source for all your wedding goods, but you may not know where or how to start shopping. We have come up with a list of 26 must-buy items you can 'tao' for your wedding! It's a good place to start as well. (Now you don't have to spend time to think about what a wedding album is called in Mandarin).
It can be a little challenging for those of you who haven't been reading Chinese since secondary school. BUT, for the price that these items are sold at, we think that it is definitely worth the effort!
TIP 1: If you want to see more related items, you can either go into the store or selectively copy and paste the item name into the search bar.
TIP 2: Before making your purchase, do look at the reviews and filter the reviews by image so you can double check how the item looks like in real life.
---
Prints/Stationary
1. Wedding Album/Book
Price: ¥ 162.00 ( SGD 33.18)
Store: 印客帝國

You can actually design your own wedding album and send it for print at Taobao. You can express your own creativity by designing your own cover or get your photo printed on the cover. There's a fuller look to the pages with lay flat pages where your landscape or panoramic photos can spread across 2 pages. If you need help with layout, you can send a message to their customer service team. How awesome!
2. Canvas Prints
Price: ¥ 100.00 – 363.00 ( SGD 20 – 74 )
Store: 画很多
Use your beautiful pre-wedding photos and transform them into this personalised canvas prints. These canvas prints are a great way to add some personal touch to your wedding venue and let your guests have a glimpse of your love story. The best thing is that these canvas prints are still reusable after your wedding day, as you can use them to brighten up your love nest, making these prints really worth every dollar!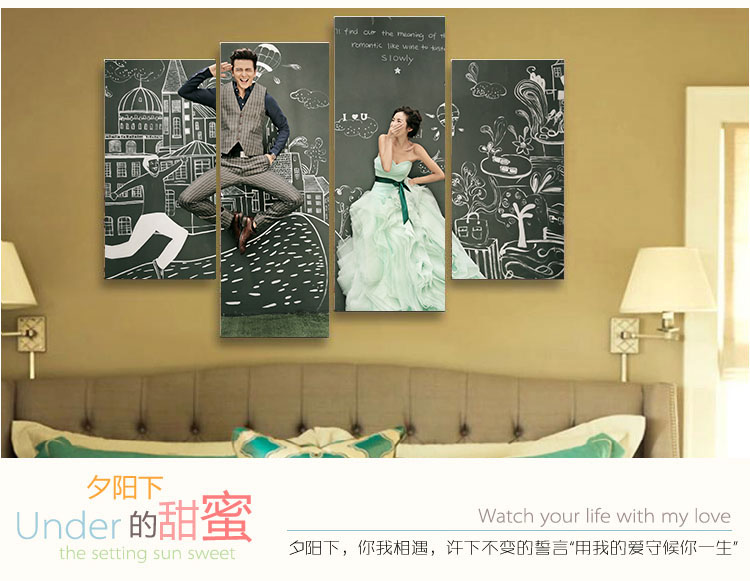 3. Photo Prints
Store: 东讯旗舰店
Price: 50 mini photo prints for ¥ 9.5  ( SGD 2 )
For the couples who are going for a more nostalgic and vintage wedding theme, send your couple photos or pre-wedding photos to Taobao and they will print them out to look like polaroid style pictures! With this, your pre-wedding photos do not have to be stored away digitally, but you can have them in your very own hands. This can be a cute wedding decor- we can imagine having polaroid style pictures hanging across your wedding venue for a sweet, romantic personal touch.
4. DIY Mini Clothespin Picture Display
Store: 丹骊旗舰店
Price: ¥ 6.80 ( SGD 1.50 )
This DIY mini clothespin picture display comes with cardboard photo frames, twine and clothespin! You can use this to hang your wedding pictures (see above) or hang up your wedding escort cards to make every guests feel extra special.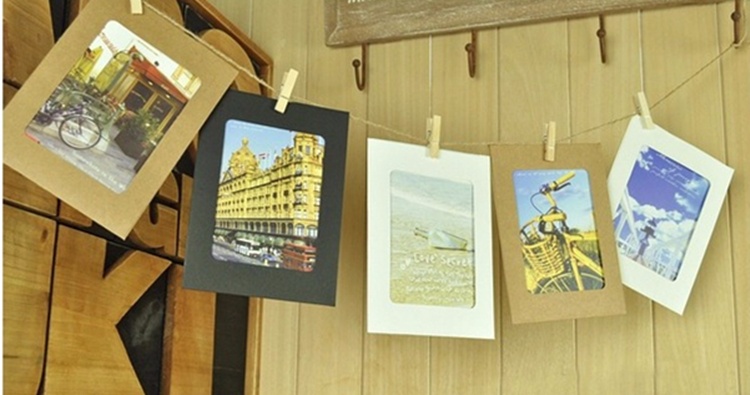 5. Wedding Invitation Cards
Store: 蝶恋花喜品
Price: ¥ 1.69 (SGD 0.35)

When it comes to wedding styling, it's the little thing that matters. A wedding invitation card that makes a statement about your wedding theme will not only impress your guest, but tie up with the whole wedding look that you are going for. If you're a bride on a budget and are thinking of having a garden wedding, why not consider this simple but elegant watercolour floral wedding invites?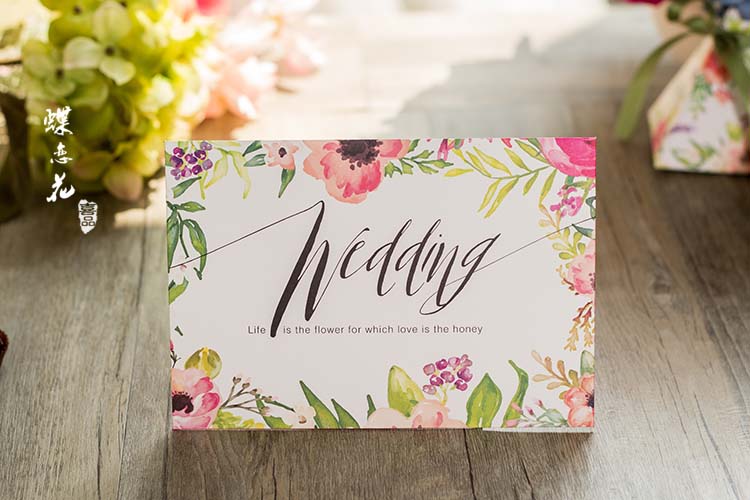 6. Wedding Table Cards
Store: 爱的博物馆婚品店
Price: ¥ 1.99 ( SGD 0.41)
While this is a wedding decor that can sometimes be overlooked easily, having eye-catching wedding table cards will guide your guests to identify their table number easily during your wedding reception. You can also match your wedding table cards to your wedding theme and style to impress your guests. For example, this table cards will be a nice finishing touch to your garden or floral-themed wedding.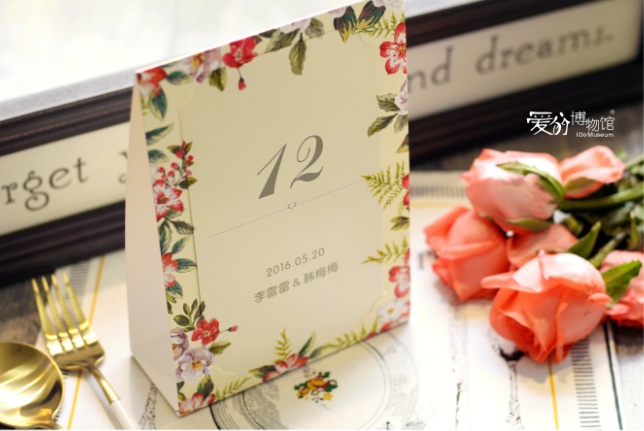 7. Wedding Pen
Store: 10克拉爱慕
Price: ¥ 13.80 ( SGD 2.83)
Wedding pens are the ultimate accessories for you to capture the thoughts, blessings and wishes of your guests and loved ones. Check out this stylish Korean-inspired wedding pens that comes in black, silver, gold, pink and purple ink. This way your guests will have a fun time decorating your wedding guest book and you can relieve those memories by browsing through your pretty wedding guest book in the future!
Wedding Decor
8. Wedding Cups
Store: 喜连连
Price: ¥4.49 ( SGD 0.92)
The traditional tea ceremony is one of the highlights of a Chinese wedding. For those who do not want to have too much hassle during the ceremony can opt for disposable paper cups. You can go for a fun, quirky style by using the cups with cute cartoon couples printed on them, or go for a more sleek and elegant touch by choosing those with the traditional Chinese 'double happiness' motif.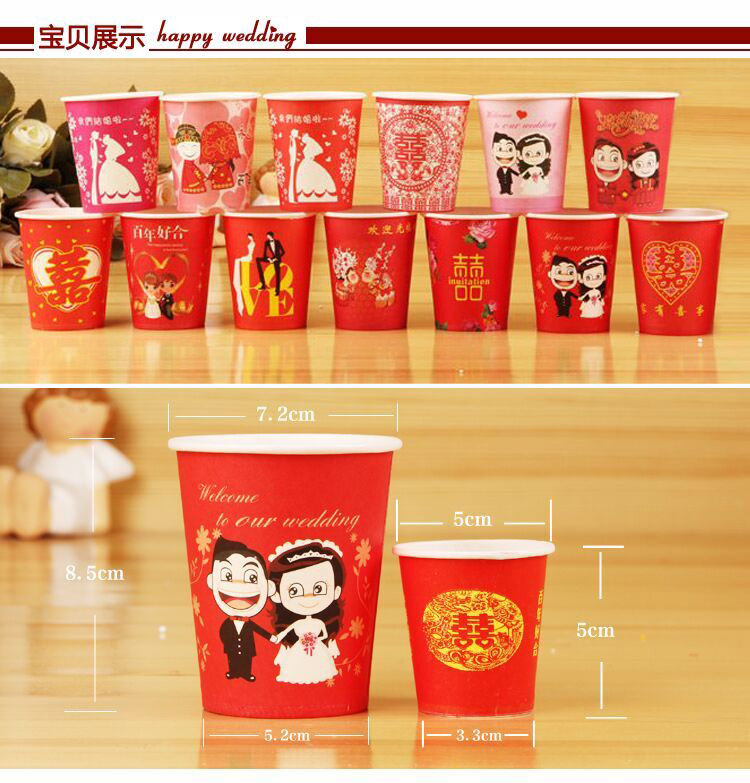 9. Wedding Favours – Soap / Salt & Pepper Shaker Sets
Store: 喜连连
Price: ¥4.49 ( SGD 0.92)
There's a range of wedding favours you can get from Taobao at an inexpensive and affordable price. You can opt to gift your guests with soaps, bookmarks, salt and pepper shaker sets or kitchen utensils. These will not only be useful favours but memorable ones that will help your guests remember your special occasion. We love how these favours come in plenty of designs so you can pick and choose the one that you think suits your wedding theme best.

10. Pom poms
Store:喜连连
Price: ¥ 1.69 ( SGD 0.35)
One of the wedding decors that are really in trend right now are pom poms. Coming in a variety of colours, from turquoise blue, to pastel pink and royal plum, these delicate and fluffy pom poms from Taobao will add a pop of colour to your big day. These pom poms will give you lovely summery vibes for a fun and whimsical wedding! Combine these pom poms with fairy/ snow lights (see below) for a romantic and colourful reception.
11. Coloured Paper Fan Backdrops
Store: 广州喜馨装饰品批发商行
Price: ¥ 2.10 ( SGD 0.43 )
These paper fan will make for a picture-perfect backdrop for your wedding photo booth, or it can also be a whimsical and colourful decor to your dessert table. This Taobao shop sells these paper fans in 16 colours, and you'll be sure to find the right colour that complements your wedding venue and theme.

12. Photo Booth Props
Store: LIN婚品创意定制
Price: ¥ 26.97 ( SGD 5.52 )
A wedding isn't complete without a photo booth! With a photo booth at your wedding reception, your guests can be entertained instantly and have lots of fun on your big day too! But of course, you can't have a fun photo booth without some cool and fancy props. The best part? Taobao sells them at a steal! Now, you and your guests can spruce up your photos which will be memorable keepsakes that will bring lots of smiles and laughter in the future.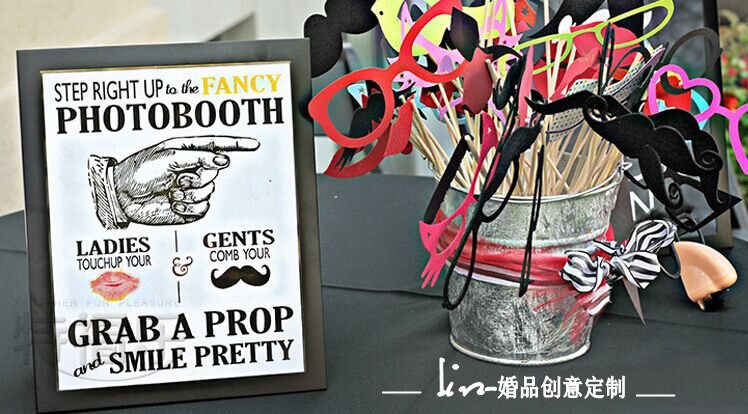 13. Snow lights
Store: 轻音岛旗舰店
Price: ¥ 28.50 ( SGD 6 )
These snow lights are like fairy lights, but better. These snow lights will definitely help to add a unique and romantic touch to your wedding venue. To style these snow lights, you can either choose to hang them around the venue, or add them in glass bottles or glass domes for a dreamy and fairytale-like wedding.
14. "LOVE" Marquee Lights
Store: 红豆婚庆道具
Price: ¥ 60.00 ( SGD 12.29)
Let your love shine from a distance with these marquee lights. Inspired by the bright lights of Broadway, these marquee lights will certainly add some grandeur and magnificence to your celebration. To get your money's worth from this, you can first use this lights as a decor for your pre-wedding photo shoot and then for your wedding reception.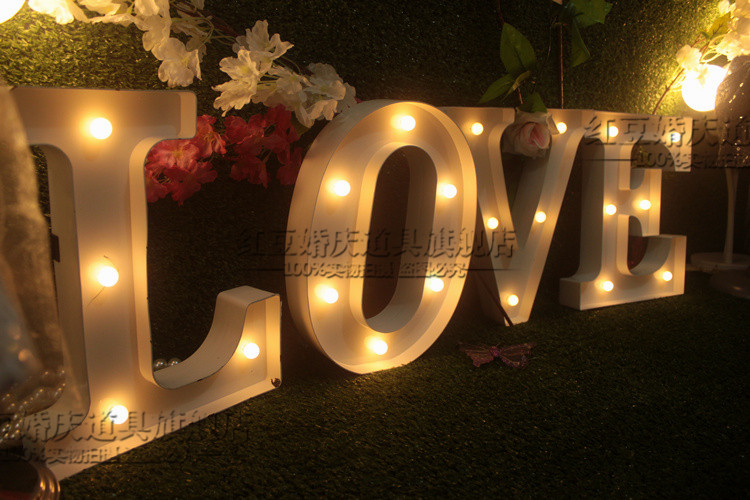 Outfits/Accessories
15. Pocket Square
Store: 小城小铺领结服饰配件
Price: ¥ 9.00 ( SGD 1.84)
It's your big day and both the bride and groom needs to shine. These patterned pocket squares will transform you into a really sharp, preppy and dapper groom. From basic looking ones to floral or camouflaged patterned ones, you will be able be to turn heads and impress your guests with your neat dressing.
16. Lapel Pin
Store: 小城小铺领结服饰配件
Price: ¥ 9.00 ( SGD 1.84)
Spice up your basic wedding suit with these flower lapel pins. Since they are so inexpensive, you can also get some for your groomsmen to elevate the overall looks of the male entourage. With a variety of patterns to choose from, you can be sure to find one that complements your suit and your style!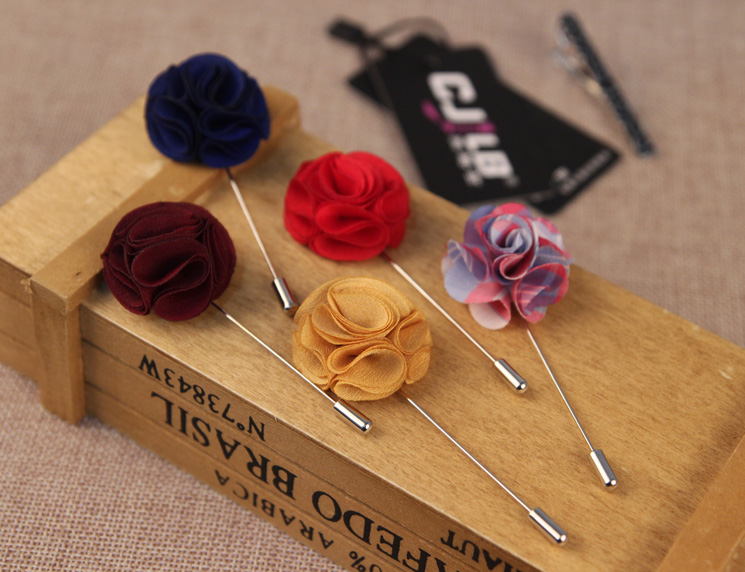 17. Bow Tie
Store: 小城小铺领结服饰配件
Price: ¥ 9.90 ( SGD 2.03)
Weddings are a serious occasion but you can always add some fun to it by dressing your attire up. Add a pop of colour to your suit by owning one of these bow ties that comes in a variety of seriously cute and quirky patterns!
18. Wrist /Pinned Corsages
Store: 哲糖 FOLD LOVE
Price: ¥ 12.50 ( SGD 2.56)
These pretty wrist or pinned wedding corsages will help to glam up your bridesmaids' dresses. Even though they may not be made out of fresh flowers, your bridesmaid can keep these floral corsages for a long time to remind them of the love, warmth and joy on your big day!

19. Bridesmaid Dresses
Store: 星辰嫁衣坊
Price: ¥ 79.00 ( SGD 16.18)
We'll have to admit that bridesmaid dresses are rarely worn more than once. If you're unwilling to shell out a large amount of money for a large number of dresses, then another alternative is to get them from Taobao. There's 99 colours to choose from so you can choose the colours that will best suit your wedding theme!
20. Floral Crown
Store: itacazzo意卡佐旗舰店
Price: ¥ 48 ( SGD 10)
With the popularity of garden and outdoor weddings, we have been seeing a lot of brides donning on floral crowns, and we are loving this trend! A floral crown adds a feminine, elegant and romantic flair to any wedding dress and you will definitely be one of the most beautiful and radiant brides when you tie the knot.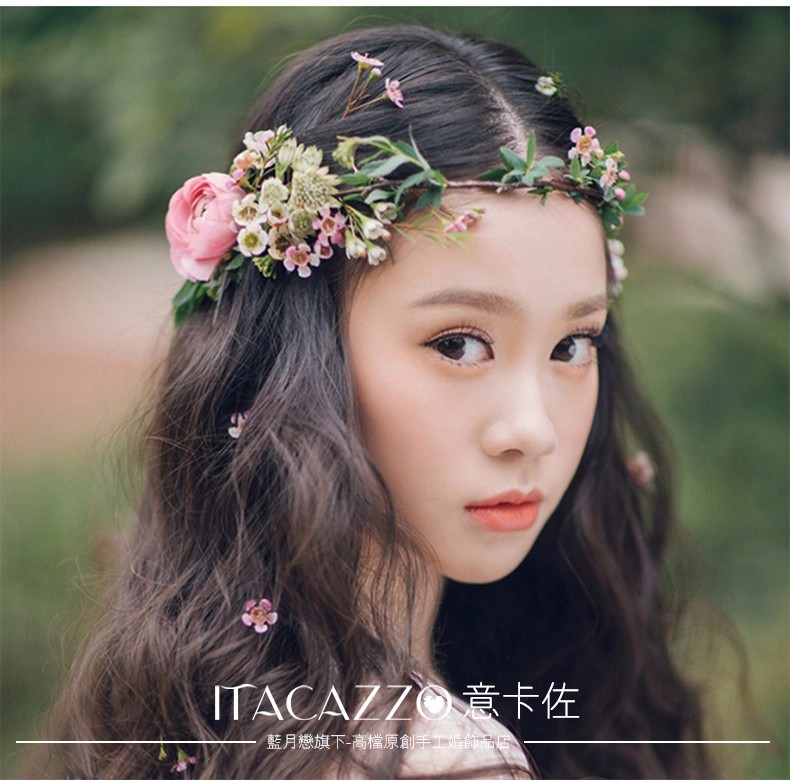 21. Bridal Hair Accessories
Store: 盛夏Summerwedding
Price: ¥ 65.00 ( SGD 13.31)
Wedding hair is one of those things that will make or break your overall look. To glam up your bridal hair and make sure that you look polished and stunning, add on a bridal hair accessory. This minimalist pearl wedding hair band will bring out the elegance and grace in you.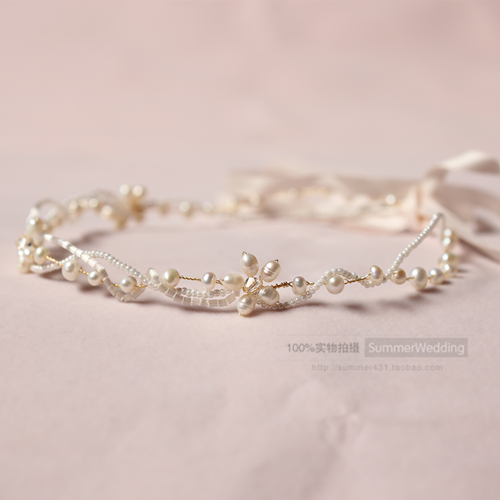 22. Earrings
Store: 魔猫昭昭婚嫁首饰专家 小众优质高端
Price: ¥ 45.00 ( SGD 9.22)
If you buy wedding earrings from a proper jewellery store, it can be quite costly. But if you are a bride on a budget and want to cut down your spendings then this shop from Taobao can be a good alternative! This item has received quite a few positive reviews on Taobao so there's no harm trying anyway.
23. Lace Bridal Veil
Store: suaylla饰品旗舰店
Price: ¥ 89 ( SGD 18)
This is a pretty lace scallop-edged bridal veil that looks so feminine and elegant. It even has a floor-length train that will add a little volume to your wedding dress whilst making you look extra feminine and chic.
24. Bridal Sash
Store: 芝诺婚纱
Price: ¥ 128.00 ( SGD 26.22)
With a beautifully intricate bridal sash you can add some sparkle to your bridal gown and accentuate your waistline. This beaded bridal sash will add some extra oomph to a simple wedding dress.

25. Wedding Dress
Store: 芝诺婚纱
Price: ¥ 1560.00 ( SGD 319.52)
We still strongly recommend brides to get their actual day wedding gown from bridal boutiques in order to be assured of the quality and design of the gown. However if you're a risk-taker and really want to cut down on your budget, then go ahead!
You can also get gowns from Taobao if you need one for a pre-wedding photo shoot that you wouldn't mind having a little dirt and dust on it!
TIP: Necklines like sweetheart and straight-across are the safest. Try not to get off-shoulder gowns or gowns with sleeves, more often than not, you will need to alter them. Shoulders typically would not fit, since the shops will make them a little bigger, so that the brides can alter accordingly to the width of their shoulders.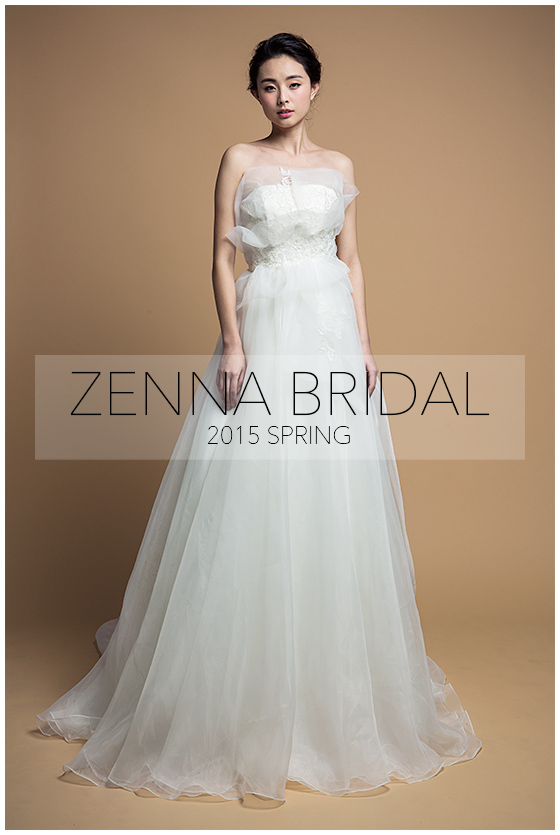 26. Fancy Suits
Store: 伯爵卓尔男装旗舰店
Price: ¥ 358.00 ( SGD 73)
Last but not least, we have got something for the grooms too! If you want to add a twist to your basic wedding suit, why not try getting a fancy suit from this Taobao store for your big day or for your pre-wedding photo shoot to make a statement!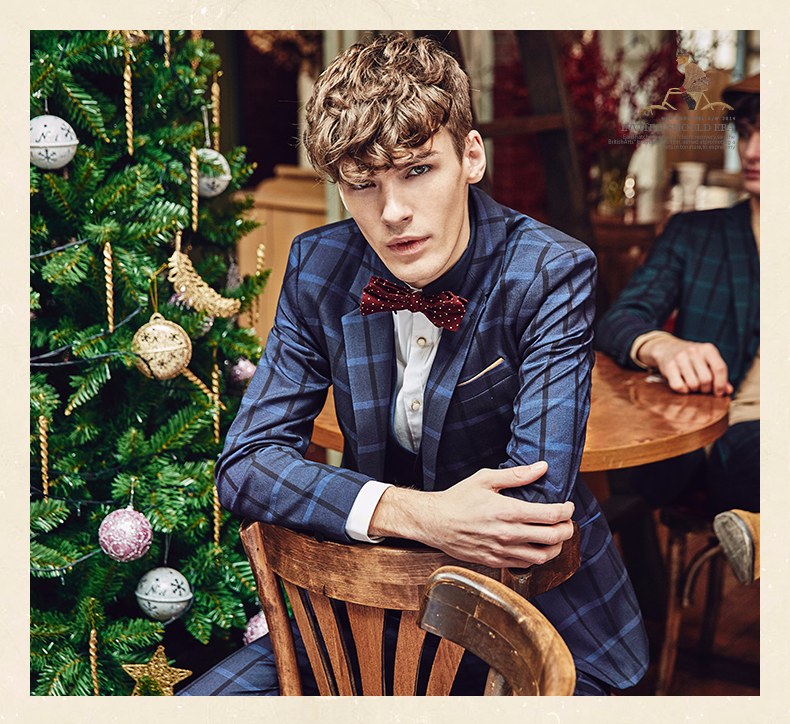 You can now shop the Taobao way! While weddings can be quite costly, with some good deals and some luck, you will be able to save quite a sum!
Do let us know what other topics you want to see next so we can help you do the homework. 🙂