Follow us to Paris, the City of Love.
Eri and Jessica are an Indonesian couple, who both started out as best friends first before becoming lovers. With their sweet and romantic love story, it was only fitting for them to immortalize their marriage with a Paris pre-wedding photography session.
It is an undeniable fact that no other cities do romance like Paris does. With many charming and inspiring spots around, such as the Eiffel Tower or the Louvre Museum, love permeates the entire city.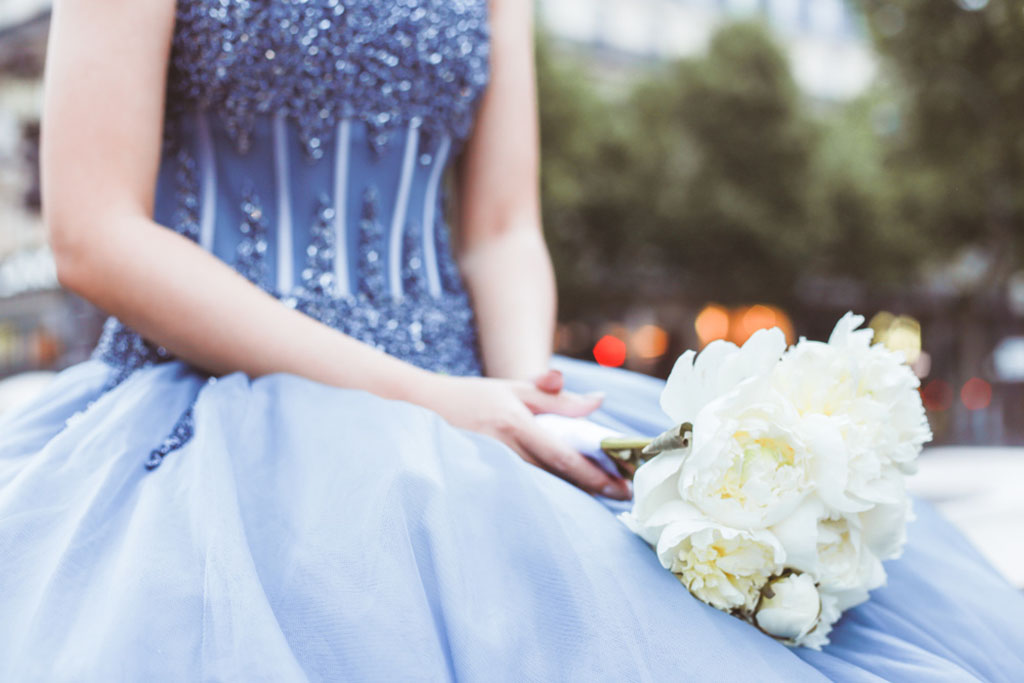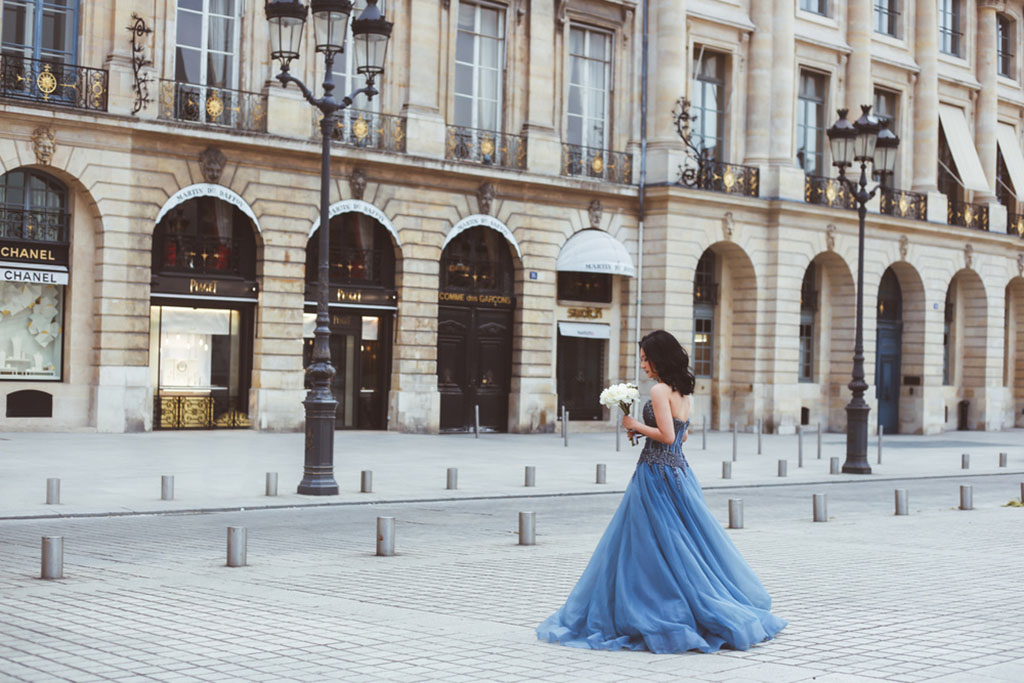 Eri and Jessica spent a full day touring the landmarks in Paris while having their pre-wedding photo shoots taken by OneThreeOneFour photographer Daria.
At sunrise, the couple posed for the camera at the balcony of Excelsior Opera Hotel as the rays of the morning sun kissed the couple's faces. They then moved on to the Opera, the Place Vendome, Tuilleries Gardens, the Eiffel Tower and at Notre Dame.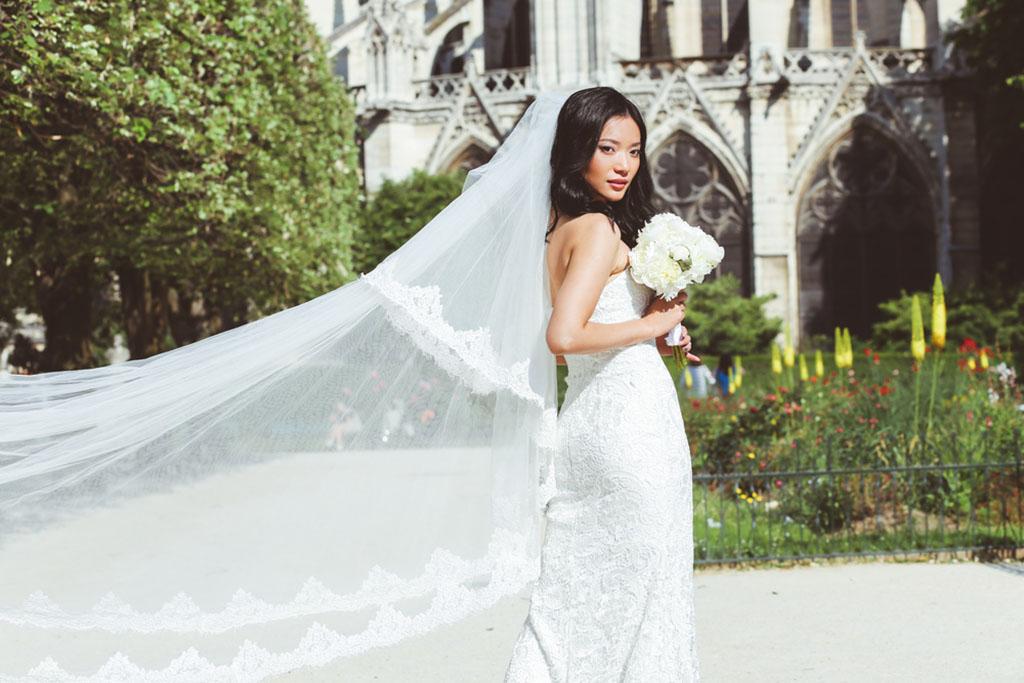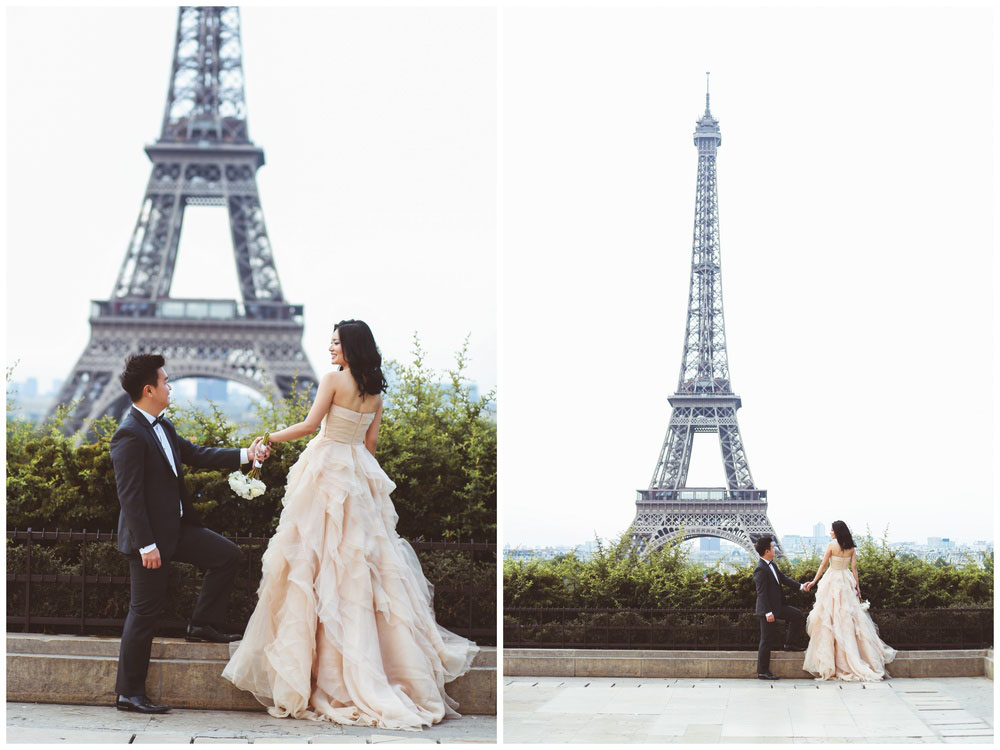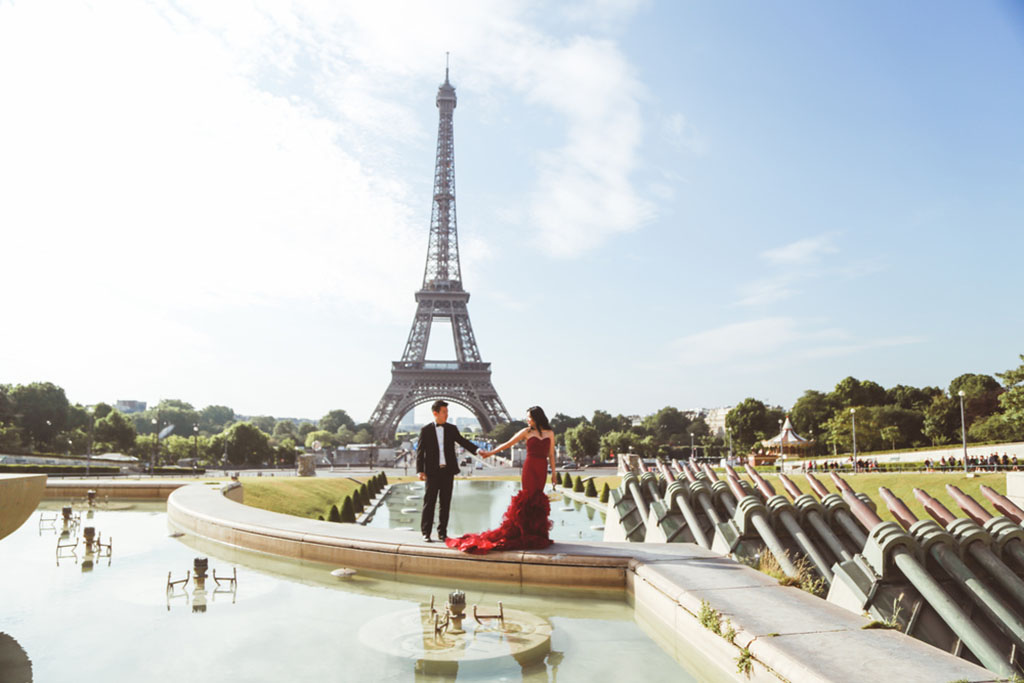 They finished off their afternoon photo shoot at a traditional cafe, indulging in the Parisian way of life with some hot chocolate and croissant.
When night fell and the city transformed into a magnificent City of Lights, they shot at the Louvre Museum, which is a perfect backdrop for pictures at night.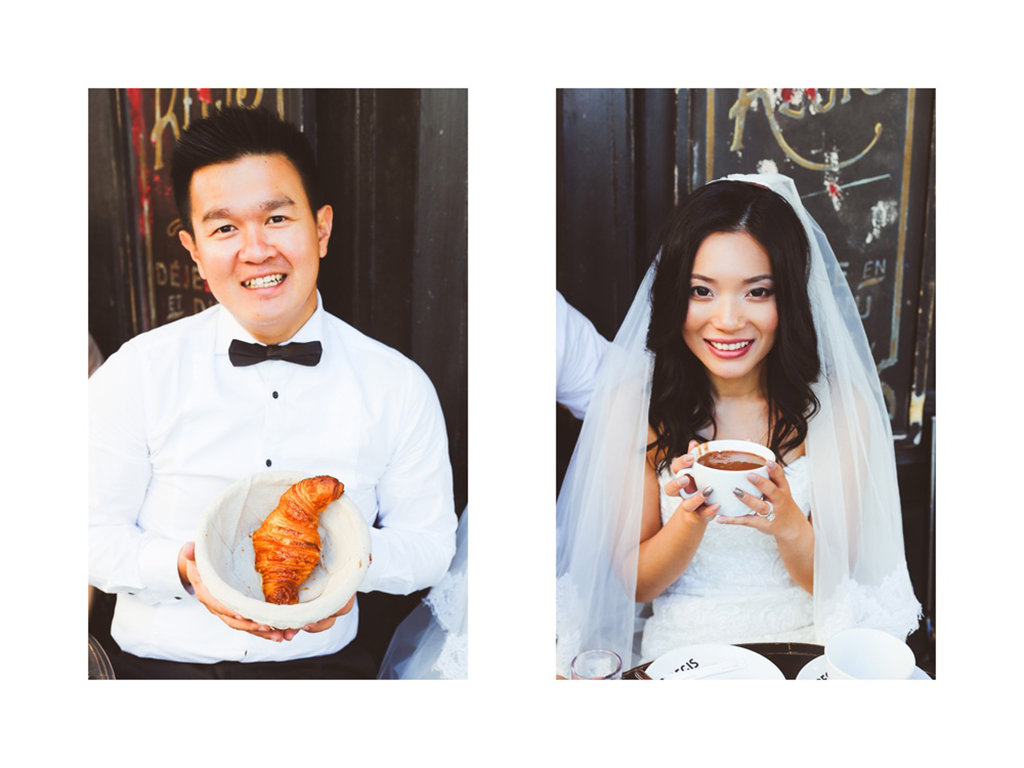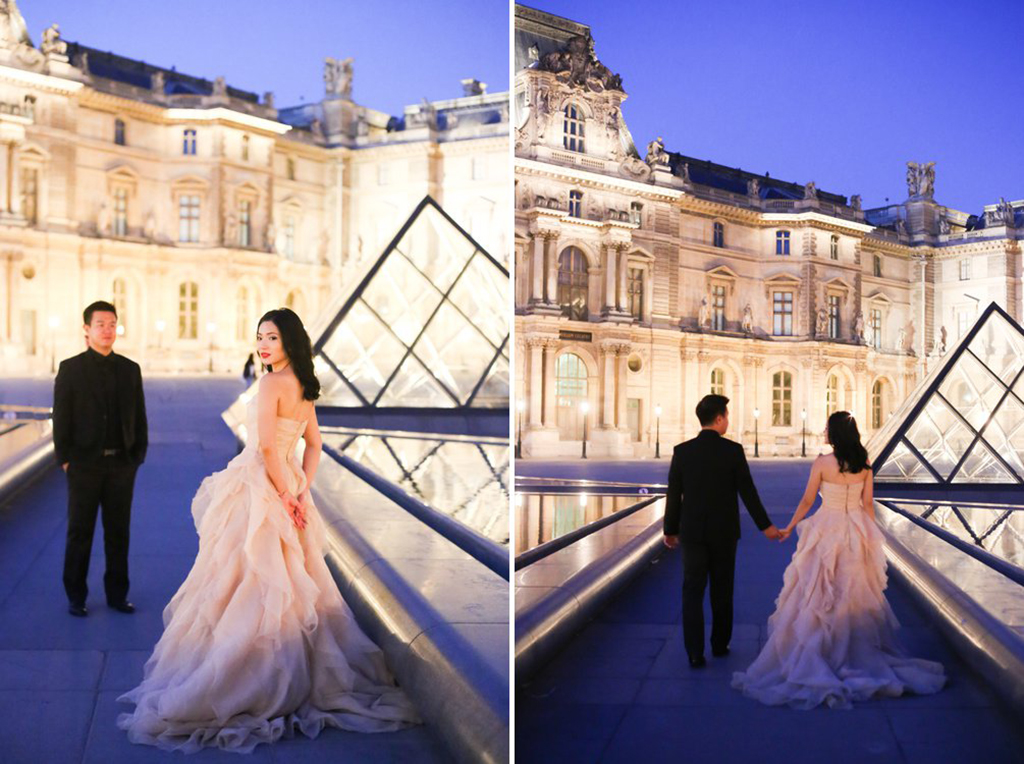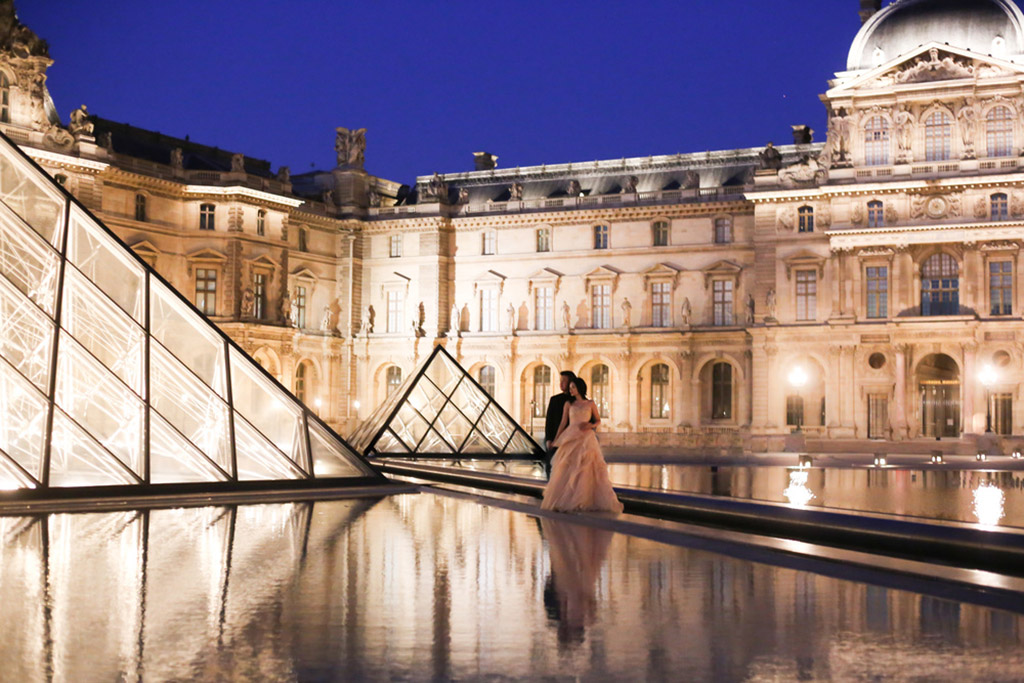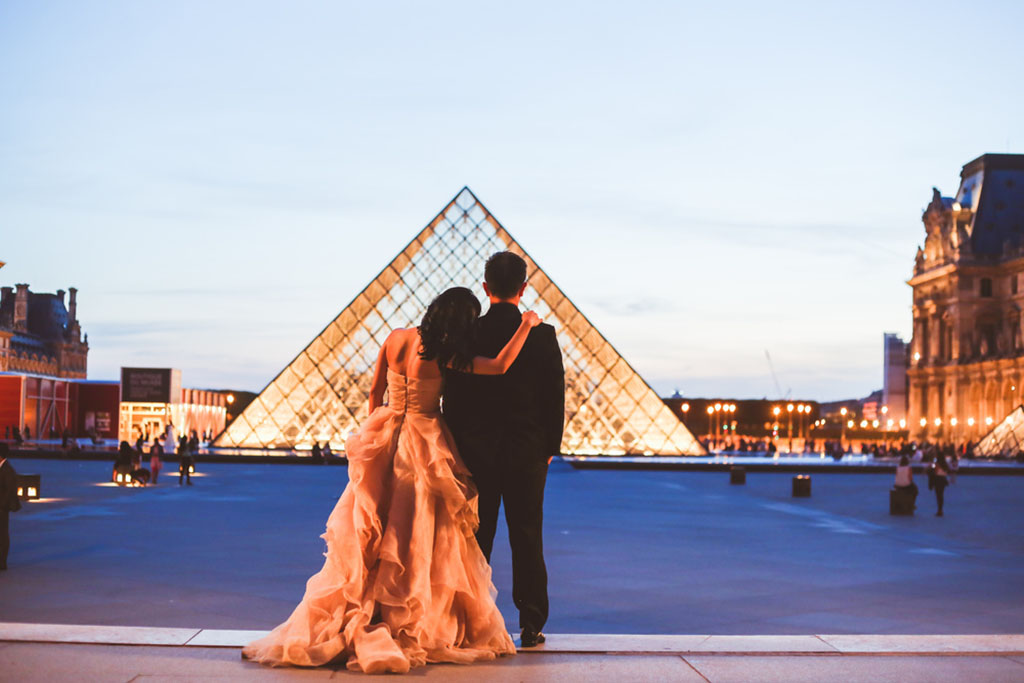 See full album here: Eri and Jessica's Pre-Wedding Photo Shoot in Paris.
Despite the hectic schedule of the photo shoot, the couple stayed gorgeous! Perhaps, it was the Parisian atmosphere and the bliss of being in Paris with their loved one that provided them the added radiance and elegance in their photographs.
Photo shoot Locations in Paris: 1. Excelsior Opera Hotel 2. Opera 3. Place Vendome 4. Tuileries Gardens 5. Eiffel Tower 6. Notre Dame 7. Louvre Museum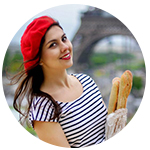 Daria is passionate about capturing the purest and happiest moments of your love story in the City of Love. With beautiful renown landmarks as your backdrop, you will be sure to have gorgeous photos for keepsake. Daria is based in Paris, but is able to shoot in Paris and other parts of Europe. Check her profile to find out more!
Our new series, Wedding of the Day, also known as #WOTD, brings you to a different wedding or photo shoot taken in different cities around the world each day. At OneThreeOneFour, we want to share with you our daily inspirations, so be prepared to feast your eyes on awe-inspiring weddings from all around the globe!