This wedding inspiration photoshoot brings us to the rambling pastures of New Zealand, flanked by rugged mountains, majestic lakes and the occasional scattering of sheep. A combination of barely-there make up, a sweeping lace gown and rustic bouquet mirrored the wild and reckless abandon of surrounding landscape as we attempted to capture the raw and unbridled beauty of New Zealand.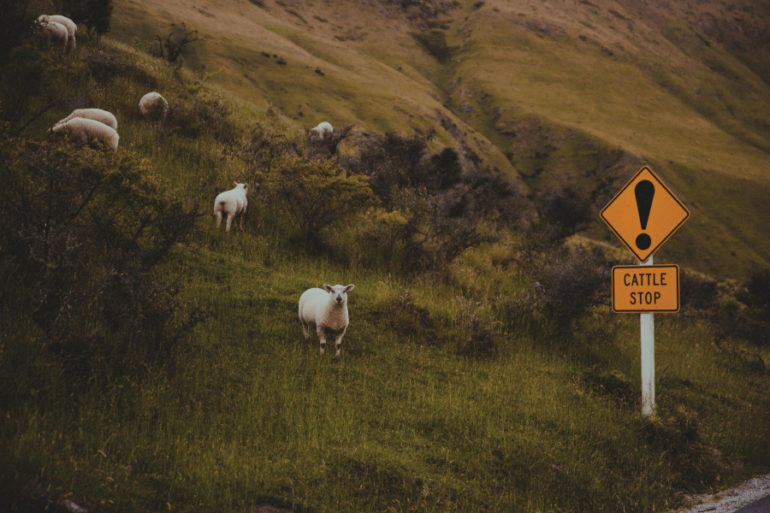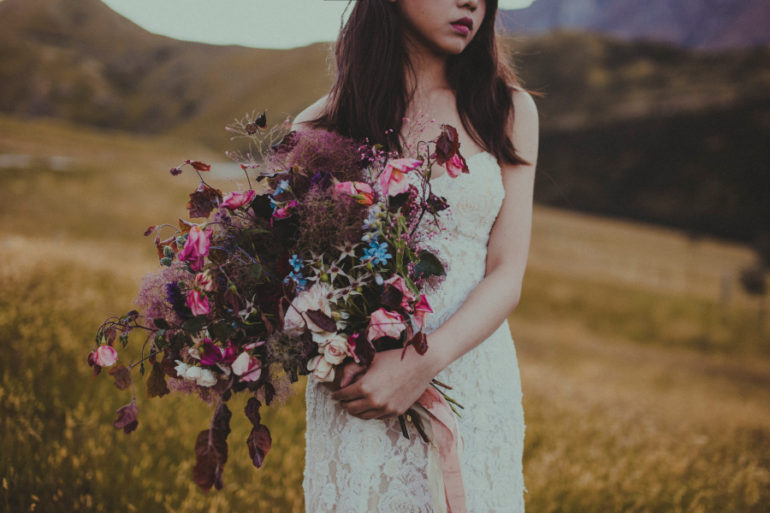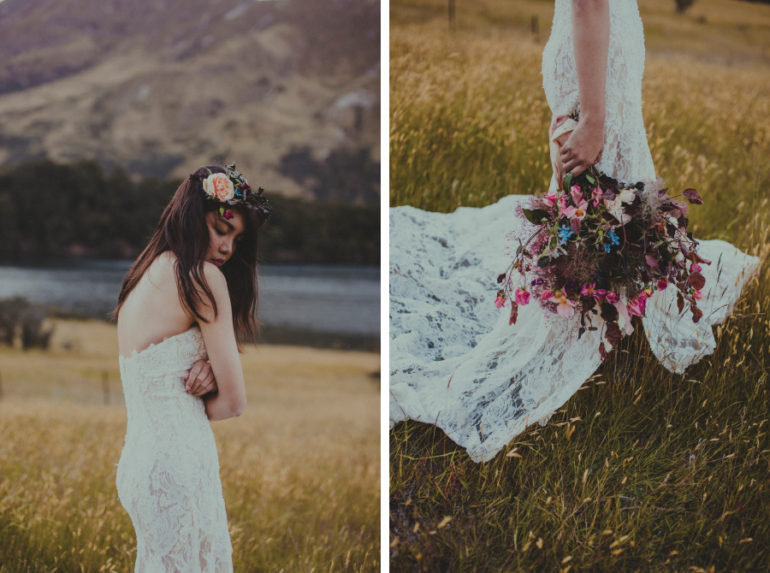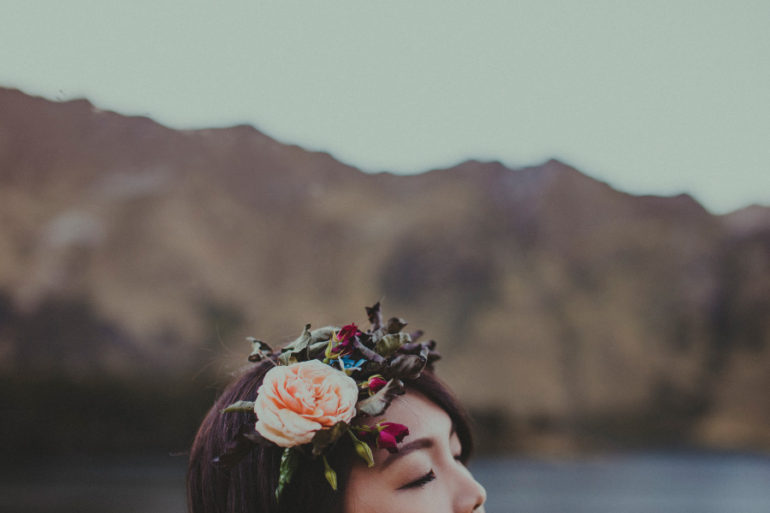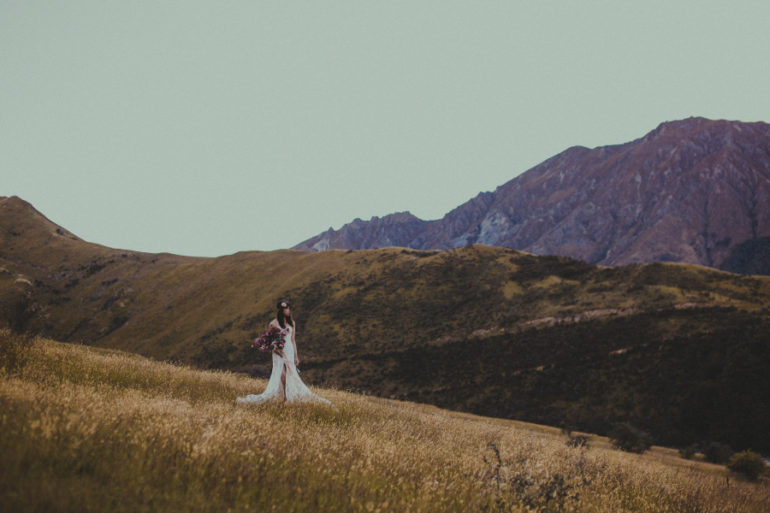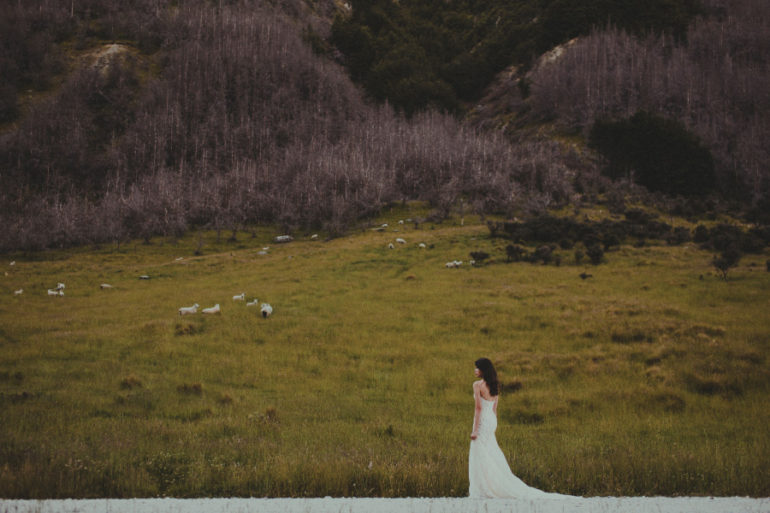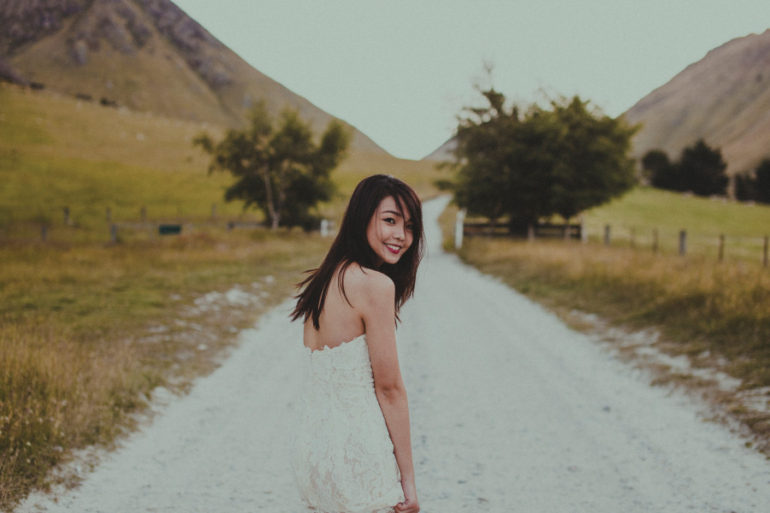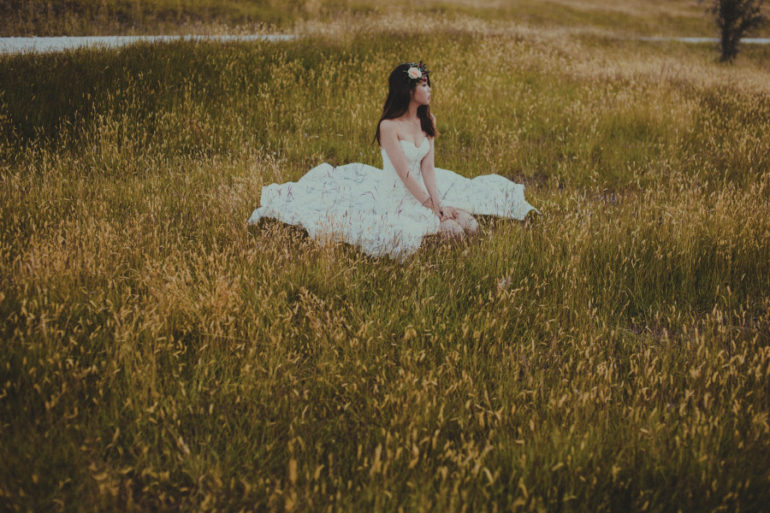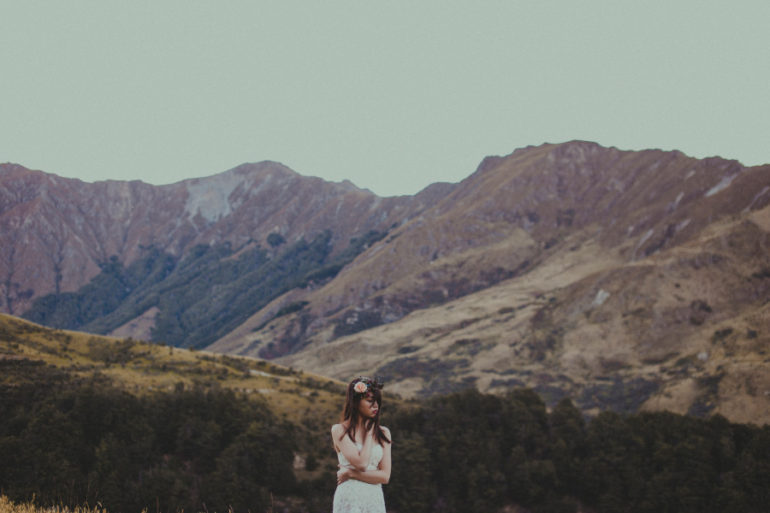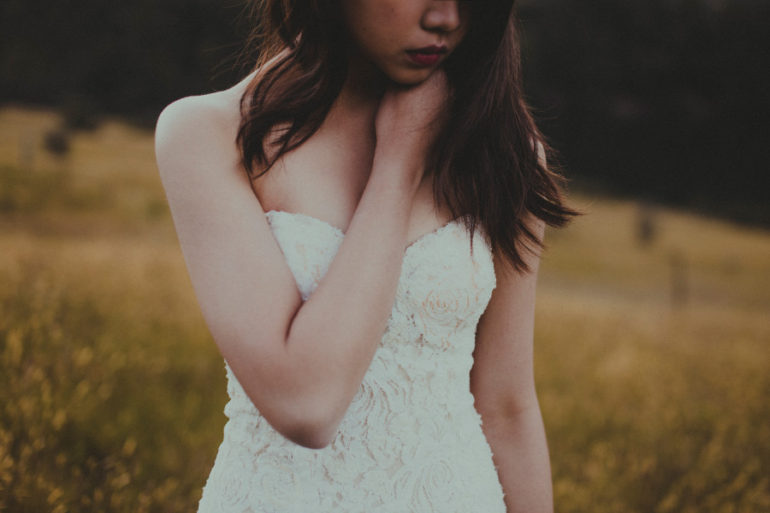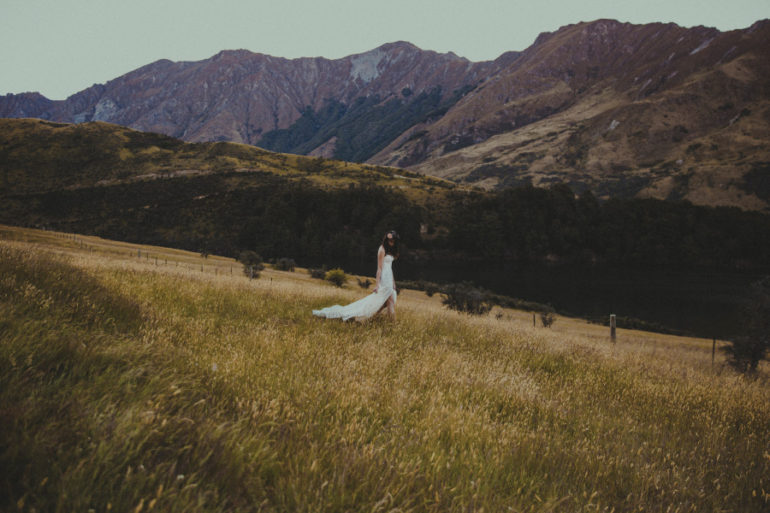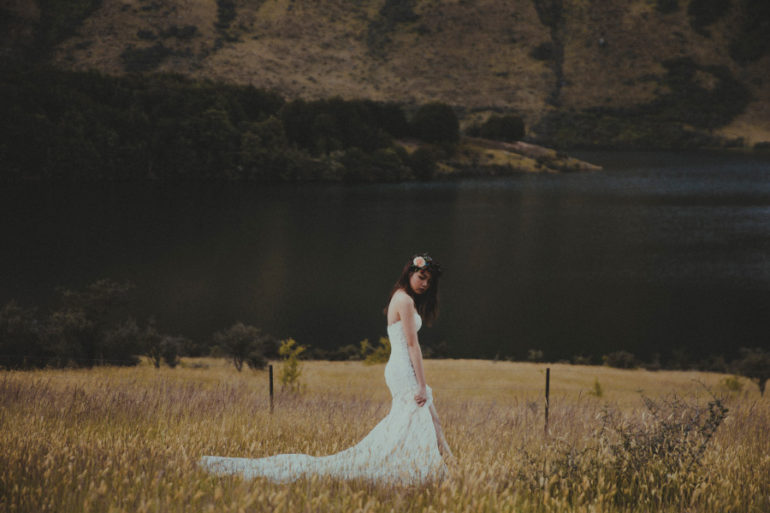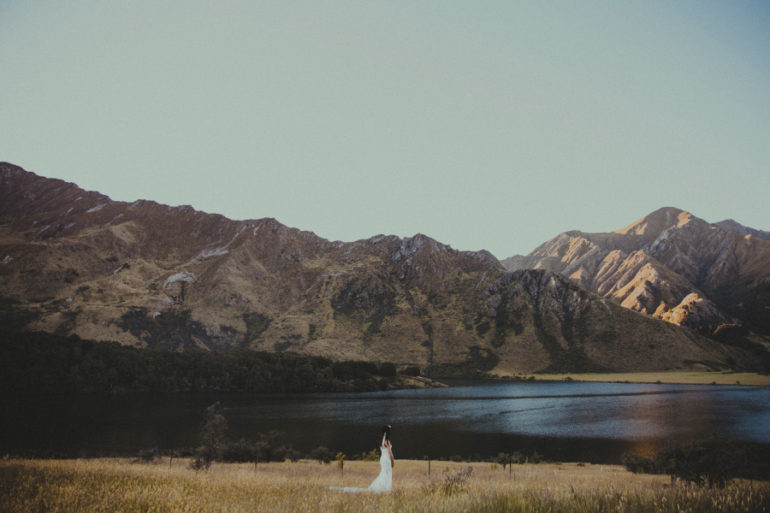 What's the concept behind the photoshoot?
Queenstown is known for many things, including famous television and movie productions. As huge fans of The Lord of the Rings and The Hobbit, we took a journey deep into Middle Earth and were rewarded with spectacular scenery, primarily the picturesque Moke Lake and the surrounding hills.
Which part of New Zealand was this taken at?
A 10 minute drive from Queenstown, our styled shoot was taken at Moke Lake, which is a beautiful scenic spot off the beaten track.
Wedding Vendors
Photography: AndroidsinBoots (Felicia Quah & Chrystal)
Makeup and Hair Styling: AndroidsinBoots (Felicia Quah)
Gown: WeddingCrafters
Flowers: The Vase