Bali is a tropical haven known to many. From its abundance of pristine beaches to the renowned active volcano, Mount Batur, there are countless photo spots in Bali that everyone needs to visit once in their life. The only way to make it even more amazing is to have your pre-wedding photos taken at these breathtaking places!
Don't worry about having to plan your photoshoot itinerary because our team at OneThreeOneFour knows exactly the best places to bring you! Here is what you can expect from a full day photoshoot in Bali.
1. Mount Batur
Start off your day at the famous Mount Batur. Thousands of tourists who visit Bali every year make it a point to hike up this volcano to catch the awe-inspiring sunrise. Fortunately, you'll have a professional photographer to capture these beautiful shots for you!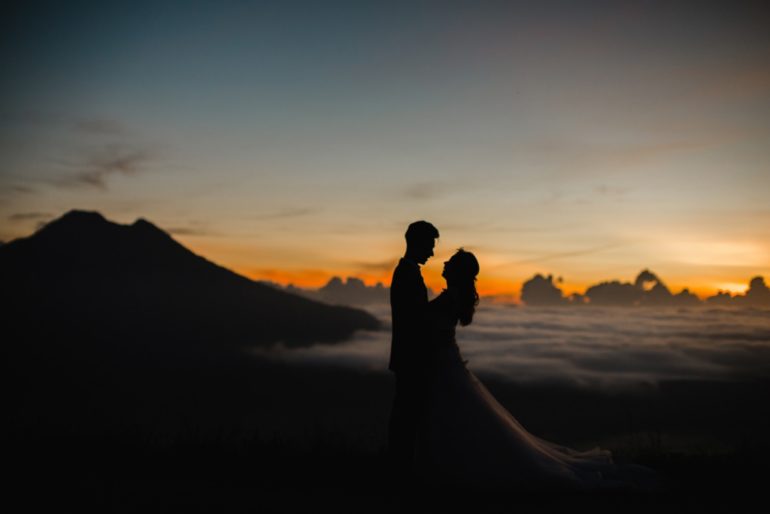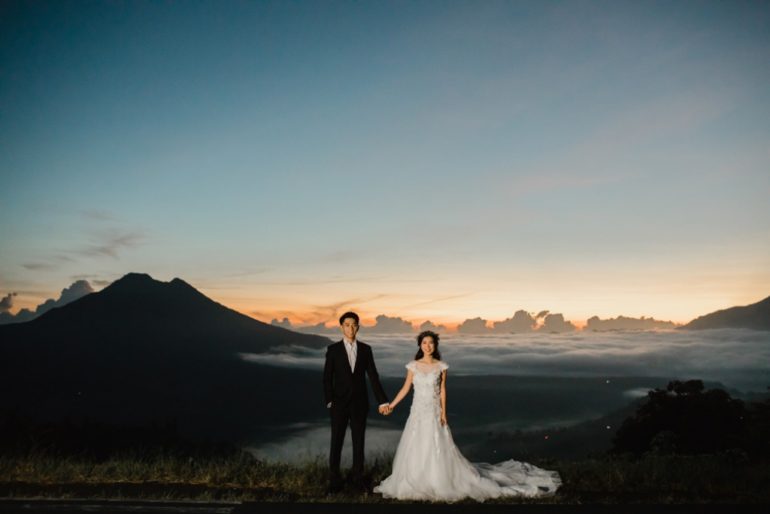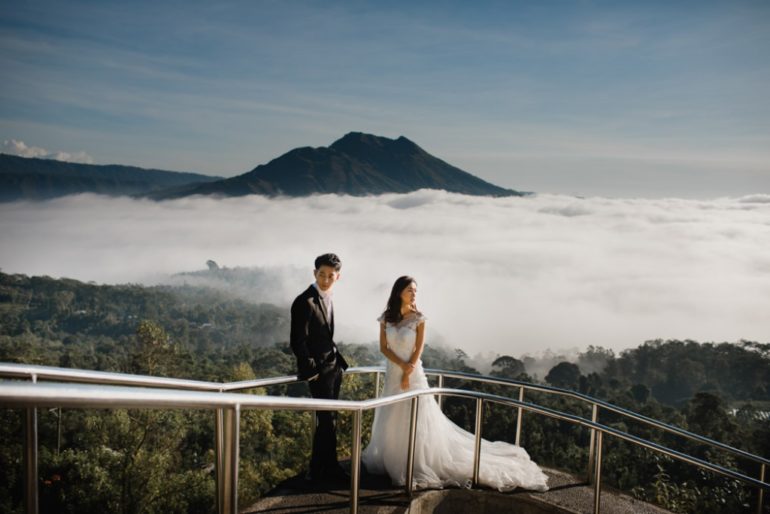 Nearby: Lava Fields
Not your typical field, the lava fields at the bottom of Mount Batur form the most alluring backdrop! This place simply oozes with rustic charm and even more so if you can catch the sunrise!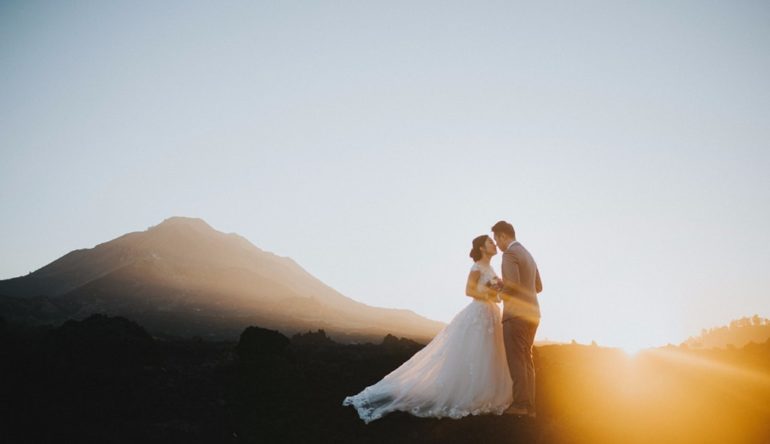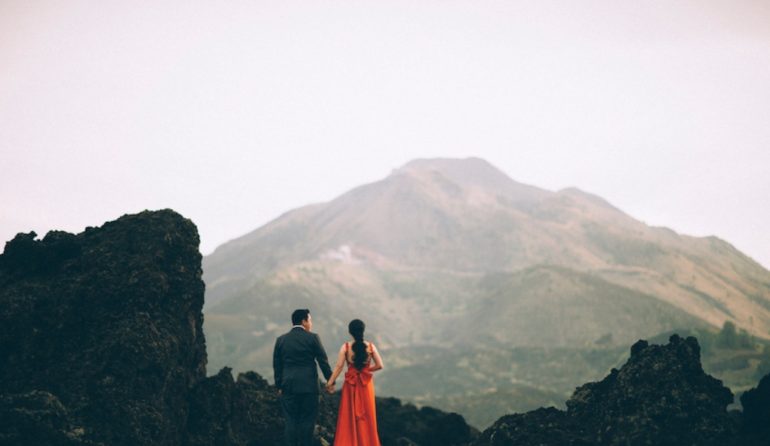 2. Kintamani Forest
The Kintamani forest is located more than 1000 altitude from the ground and is hence occasionally foggy which gives off a more mysterious vibe. The cooling temperature in this stunning forest surrounded with extensively tall tress is an extremely comfortable location for a photoshoot!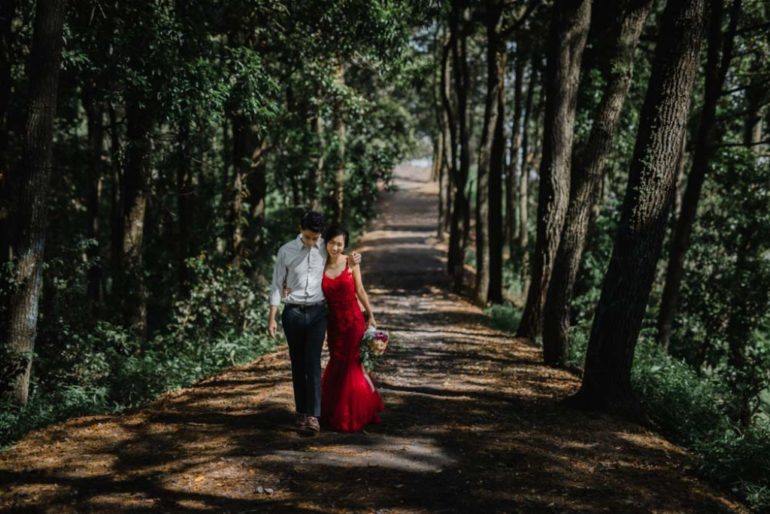 3. Tibumana Waterfall
There are many waterfalls all around Bali and this one is one of the most lovely! Located off the beaten path, not many tourists can locate this beauty, which makes it even better! You can have the whole waterfall to yourself and have the glittery trickling water streams as your backdrop!
SEE ALSO: 4 Of The Best Waterfalls In Bali For Photos That Look Absolutely Unreal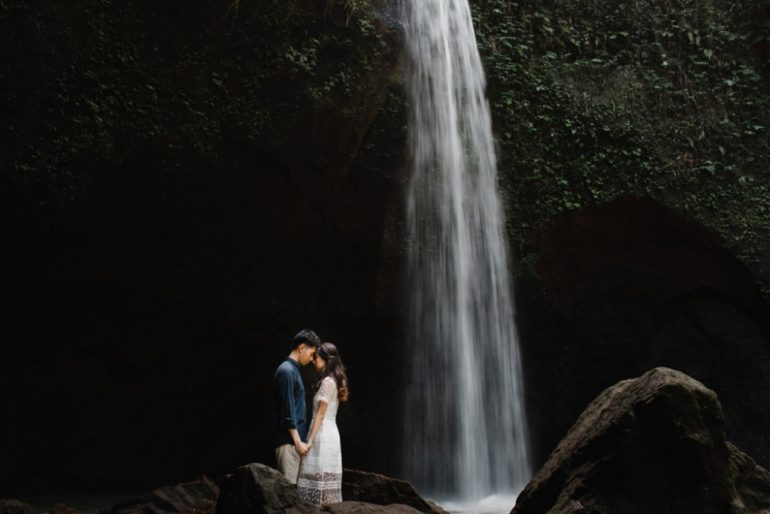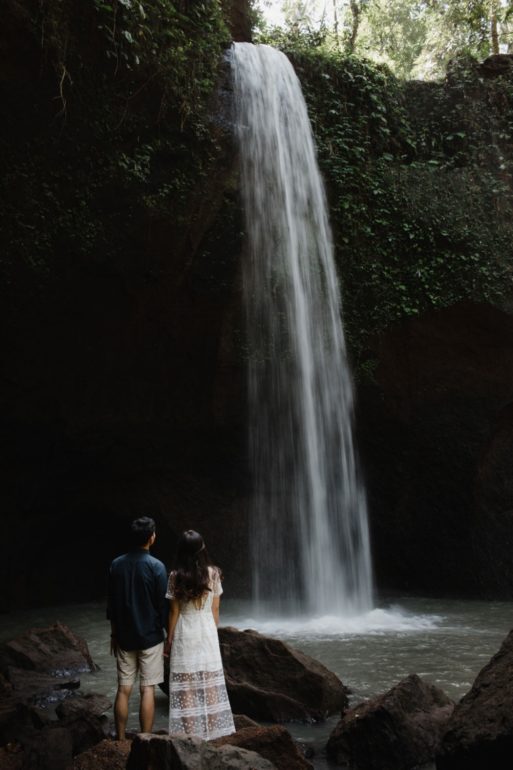 4. Tengal Wangi Beach
Dubbed one of the most beautiful "hidden" beaches, this is yet another amazing place for a photoshoot without the crowd! You can have a photoshoot at the cliff top that overlooks the beach and have the horizon as your backdrop. Did I mention, Bali's beaches are the best places to witness the stunning sunset!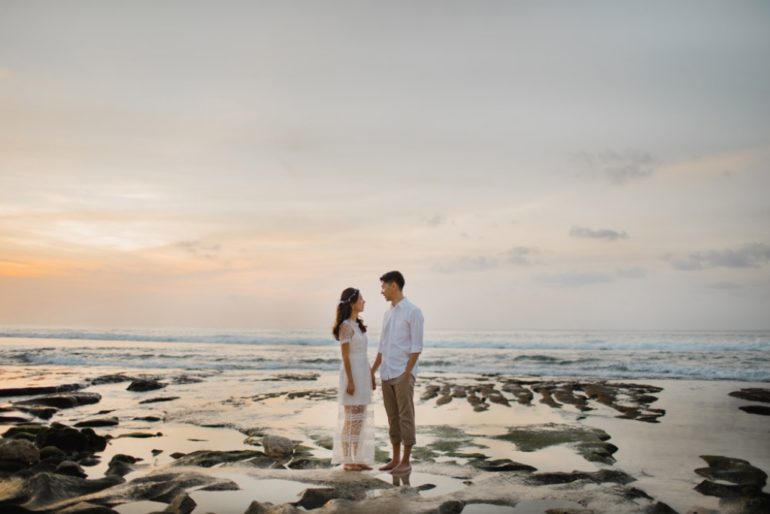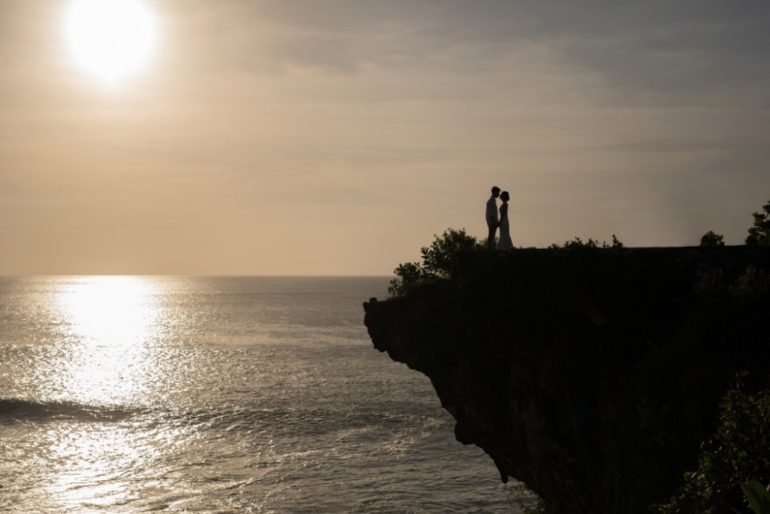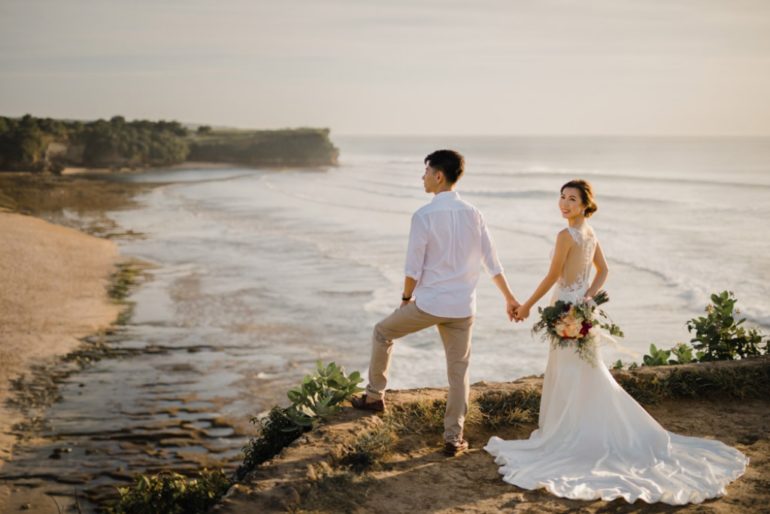 Alternative: Melasti Beach
Another popular beach that many of our couples loving visiting. What distinguishes it from the rest is the photogenic limestone valley that is exactly what insta-worthy photos are made of!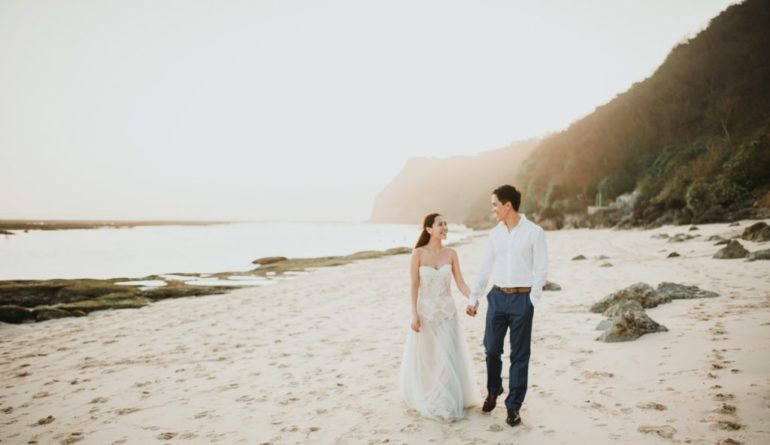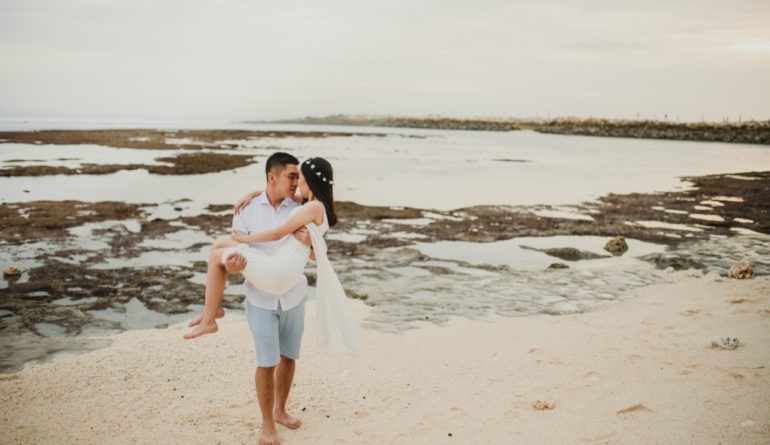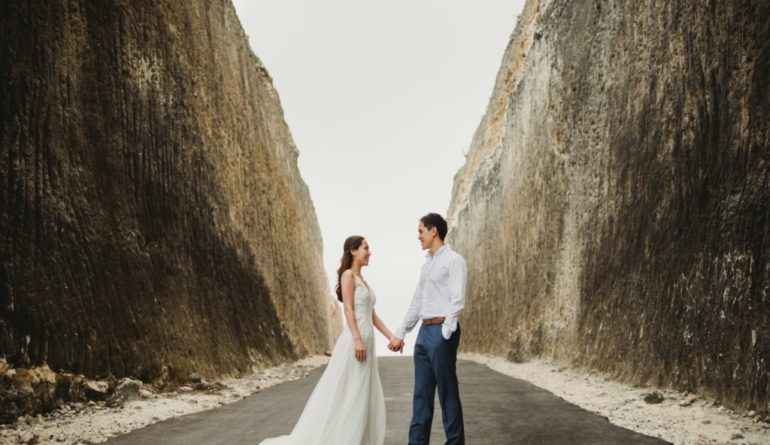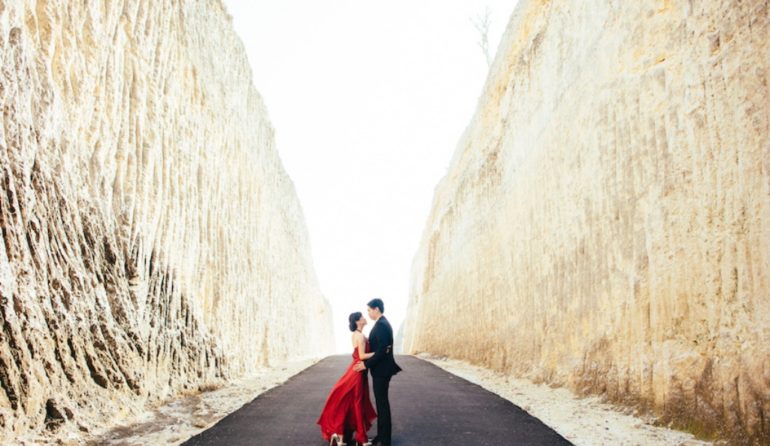 Book OneThreeOneFour As Your Bali Photographer
Are you looking for a Bali pre-wedding or wedding day photoshoot? We have taken countless photoshoots in Bali and you can trust that we know the place inside and out. Head to our website to find out more details about our packages and itineraries! We also do photoshoots at many destinations all over the world!