Every girl has definitely had a favourite Disney princess at one point in time.
Be it Cinderella, the damsel in distress or Mulan, the female warrior, we have all wanted to be a princess.
This groom-to-be fulfilled the wishes of his beautiful wife, and adopted a "Beauty and the Beast" theme for their pre-wedding photoshoot in the most magical city, Prague. The charming blue suit was a perfect match with the stunning yellow dress, in the exact shade  that Belle wore!
We brought them to the majestic architectures around Prague and the photos took us into their very own fairytale. Check out the dreamy photos below!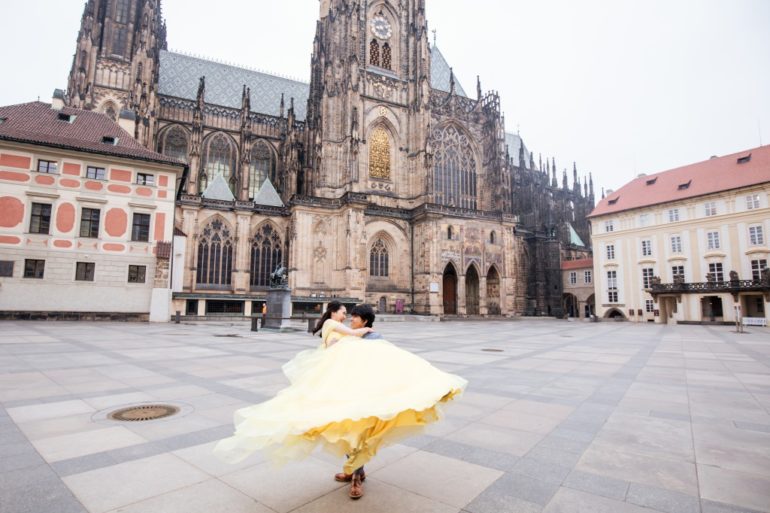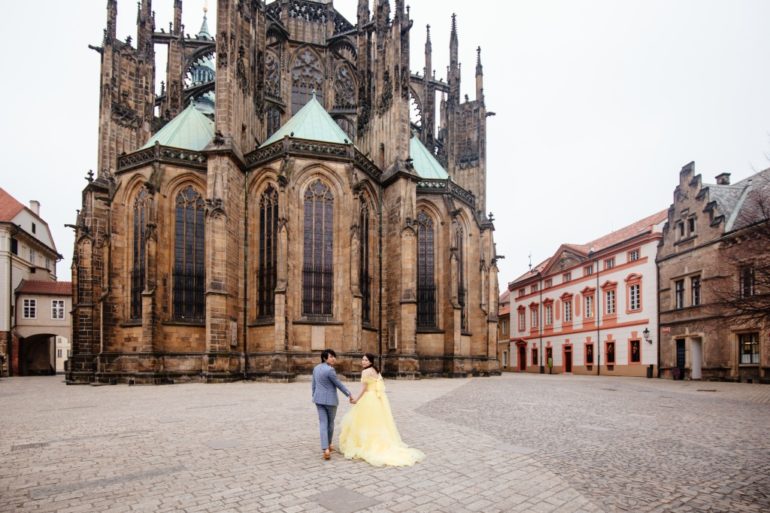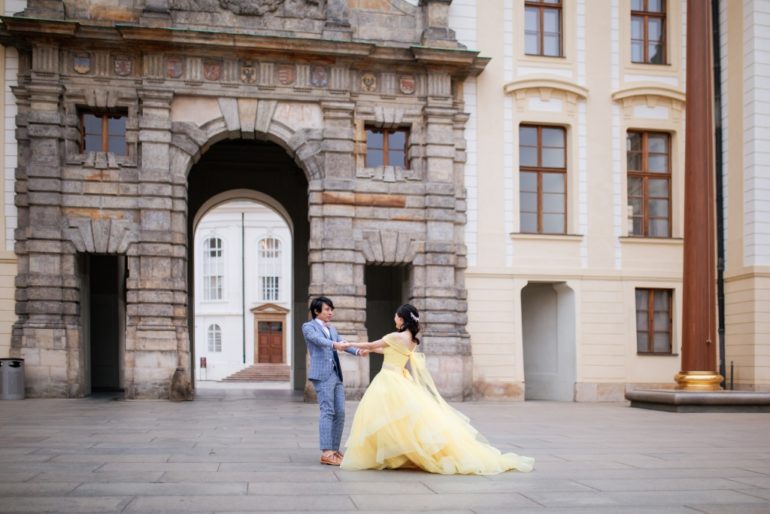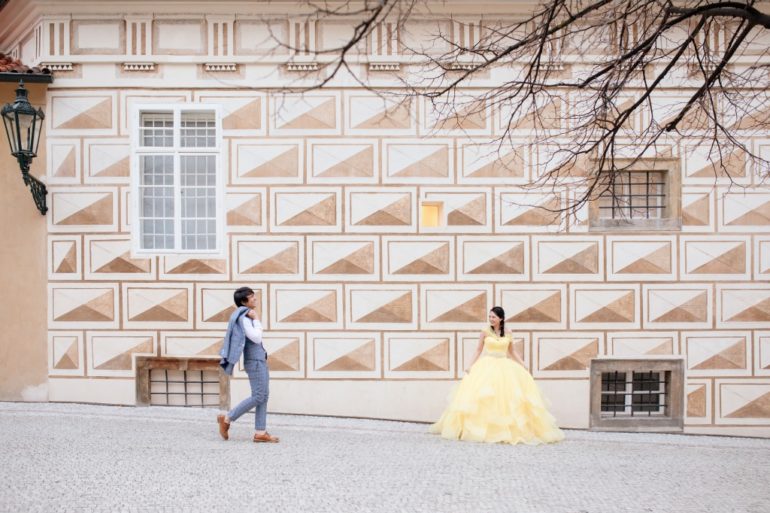 Loving the look? You can also check out the full album here!
Book OneThreeOneFour Now!
Are you looking for a pre-wedding photographer? Dress yourself up in your favourite princess gown and leave the rest to us, your fairy godmothers!
We know just where to bring you to complement your outfits. Head over to our website to check out the different destinations that we shoot at if you have yet to decide!